Fencing: Singapore Junior Challenge 2021
by Circle News, on Jan 12, 2021 6:18:51 PM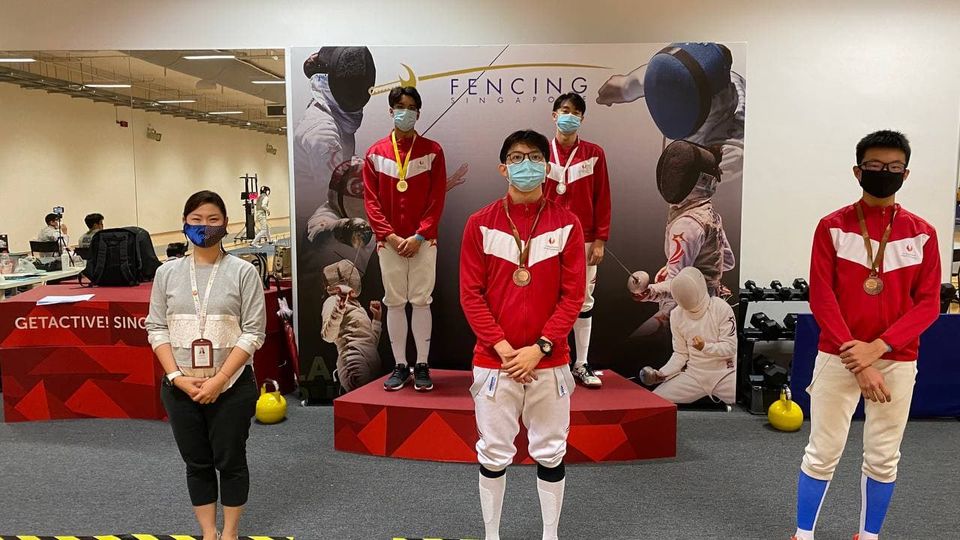 Photo: Fencing Singapore
The Singapore Junior Challenge 2021, which took place at the Singapore Sports Hub from 8 to 10 January, provided a platform for junior fencers aged 13 to 20 years old to compete and learn from one another. The event was a closed-door affair due to safe management measures that were put in place to protect the athletes and the general public.
As sports gradually return to our shores, the priority is to ensure that everyone does so in a safe manner that does not endanger public health.
Together as a team, we can enjoy playing and spectating the sports we love by doing our part and keeping to the safe management measures.
So remember, Play, but don't Sabo (deliberately cause trouble or inconvenience to someone).
Do you have an idea on a new style of play that is in line with the current safe management measures? Share your idea with us!
2021 SINGAPORE JUNIOR CHALLENGE
JUNIOR MEN'S EPEE
1ST: LEE SIMON RENJIE, (SGP) SSP/IFS
2ND: SI TO JIAN TONG, (SGP) SSP/FMF
3RD: SHEE TIM ZHE GUANG, )SGP) SSP
3RD: NEO SE IAN, (SGP) SSP/DPF
JUNIOR MEN'S FOIL
1ST: NEO MAX WEI KIT, (SGP) SSP/ABF
2ND: LIM MATTHEW JAMES QUAN RONG, (SGP) SSP/ABF
3RD: TEO ELLIOT, (SGP) ZFF
3RD: KIEW ZEPHANIAH IAN, (SGP) SSP
Details of the results can be found at fencingtimelive.com.