STO 5th seed Nishioka eases into QF stage, after taking down big serving American, Maxime Cressy!
by Circle News, on Feb 24, 2021 8:43:30 PM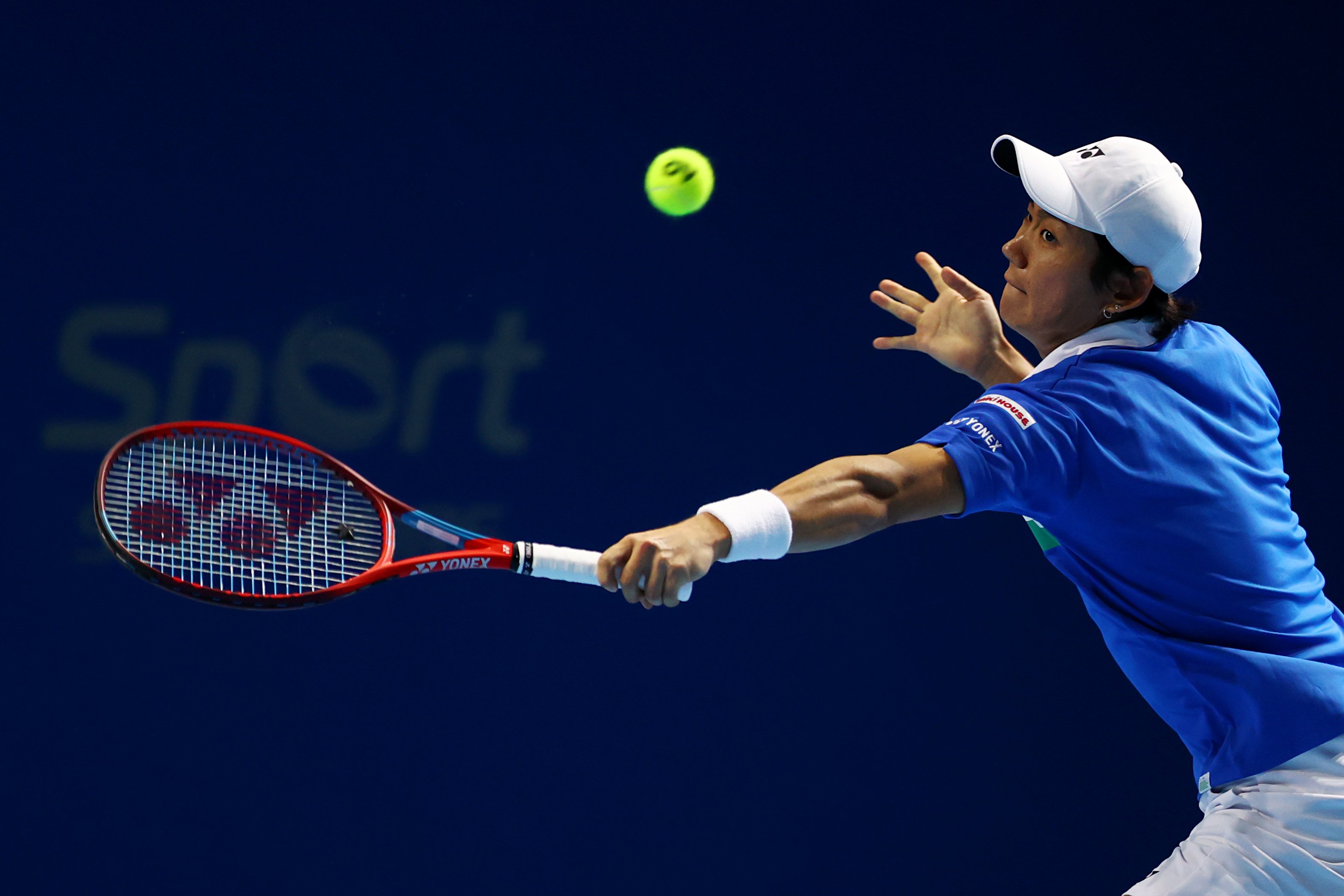 By Lynelle Lim
On Day 3 of the action on Court 1 at the Singapore Tennis Open, Maxime Cressy of America (ranked #156) looked to battle for a spot in the quarter-final against Japan's number 2, Yoshihito Nishioka (who is ranked #61) and is the 5th seed at the tournament. The 24-year-old giant from America, stands at an elevating height of 198cm, whose serve is a huge weapon for him. Known for his resilience and counterpunching game, the 26-year-old Japanese lefty showed no signs of disadvantage due to the notable height difference.
Cressy, who served for the opening game, held serve without a problem. Nishioka, who served for the second game, used his lefty advantage to level out the match at 1-1 in no time. The first deuce came about at 3-3 midway through the set, but Cressy managed to hold serve to lead 4-3. Nishioka did not seem troubled and comfortably held serve to even out the score at 4-4.
It was the 5th seed who got the first break of the match, after converting his fourth break point in the longest game of the tournament, which lasted for about 13 minutes. The Japanese had hit quality lobs against the American, whose tactic was to serve and volley, but made one too many volley errors and 2 double faults in that game. Cressy, who looked to still be suffering mentally from the previous game, showed frustration with loose errors and it was Nishioka who took the first set 6-4 with a hold to love.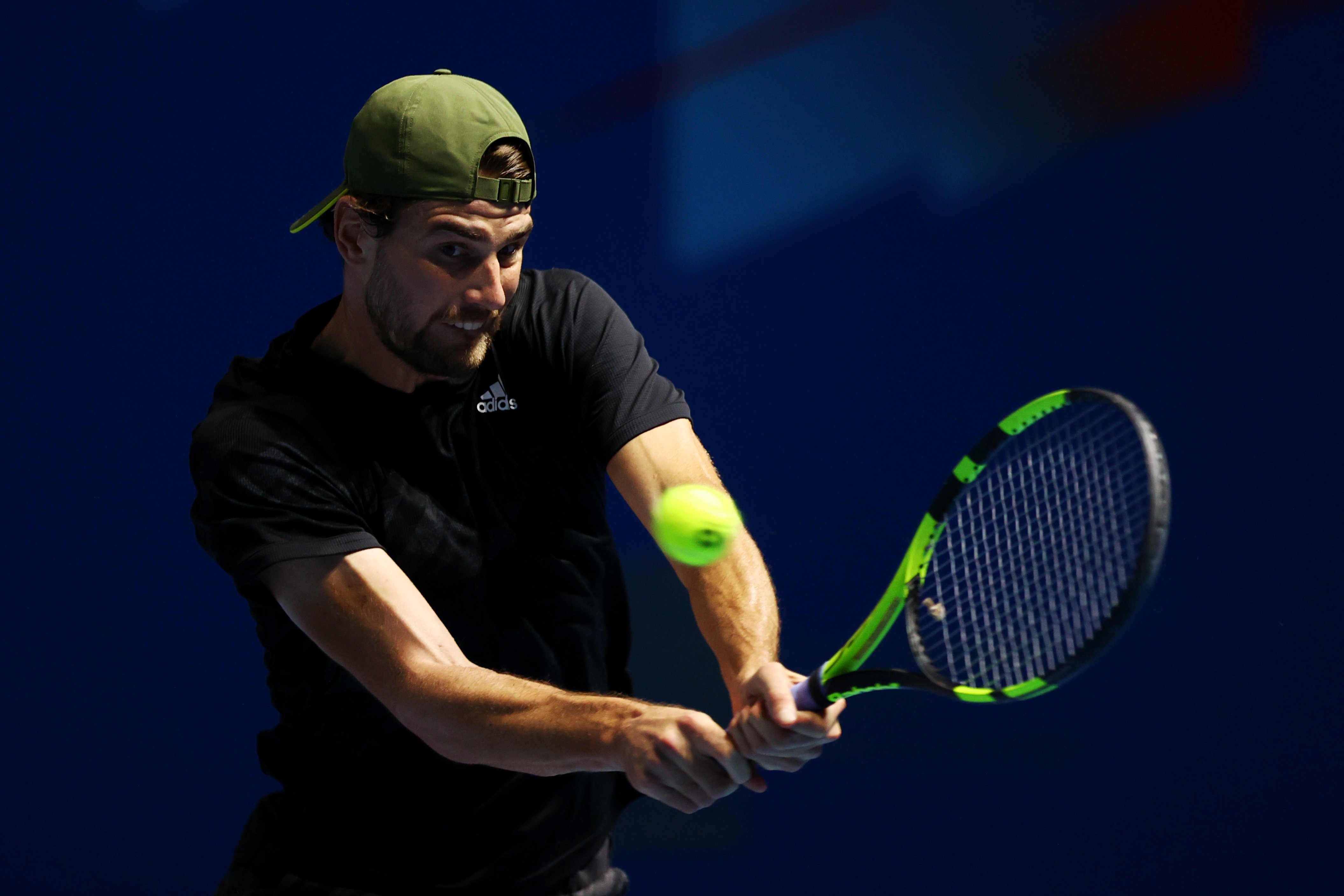 In the first game of the 2nd set, Cressy picked himself up as he went up 1-0 after holding a to love game. The Japanese, who carried on staying focused, levelled the match at 1-1 after a few solid groundstrokes and a passing shot to close out the game. With 2 double faults on his second service game, Cressy quickly got broken by the 5th seed to go down 1-2. Nishioka then played an unbelievable point by hitting a lob and sneaking in to finish with a forehand volley winner to set himself up with his second break point, before converting it with the help of Cressy pulling a forehand volley wide.
The American looked to have had his spirit broken by the 5th seed, who produced more lobs and passing shots. Cressy managed to save two break points, but eventually got broken by the Japanese once again, after missing another forehand volley. The American then found himself with his first break point of the match after Nishioka hit the net cord, which did not go in his favour.
The Asian star quickly got himself out of that situation by using his lefty serve out wide, before holding his serve to take a big lead at 5-1. Not giving up just yet, Cressy hit 2 aces to give himself another chance to stay alive in the match at 2-5. The Japanese, who maintained his level and intensity. despite being ahead in the score, wrapped up the match 6-4, 6-2 in just an hour and 20 minutes with a backhand down the line error from his opponent.
Nishioka's game plan which was to hug the baseline and create angles to hit passing shots against the big serving American, paid off really well. The Japanese used a variety of shots to dictate the rallies and showed dominance throughout the match. Nishioka will next face off against Kazakhstan's Alexander Bublik for a spot in the semi-final.
(Edited by Raj Kumar)
Lynelle Lim is a full-time tennis player and part of the national Team Singapore setup. She's represented the Republic in various prestigious and renowned events such as the Federation Cup, WTA Future Stars, as well as the 2019 SEA Games. At the age of 13, she made the decision to take a route less familiar because she had an extremely strong desire to become a competitive tennis player. And today, Lynelle feels proud and fortunate to say that tennis has given her a great deal, and it's taught her so much more than she could ever imagine. Aged 20 and watching the game from a different perspective, she's looking forward to writing about the Singapore Tennis Open, featuring world class players from the Men's ATP Tour!
**In case you missed this exciting match, we've got you covered! Just click HERE to watch the full match (Maxime Cressy vs Yoshihito Nishioka)
For live streams, schedules and more stories from the Singapore Tennis Open 2021, visit hub.tennis
For the latest Singapore Tennis Open updates on the go, follow us on Telegram