Archery rules and regulations
Image credit: Aundry Gan/SportSG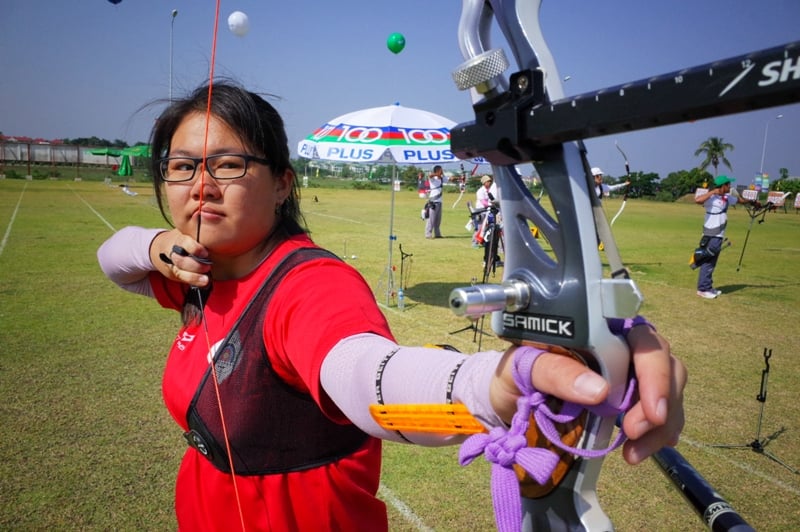 Led by World Archery, the international governing body of competitive archery, the seemingly simple sport of firing arrows at a target has grown to become the complex activity that it is today. Undertaken by highly-skilled professionals battling it out on the world stage, archery competitions are usually classified into eight different age and gender groups.

Competitive archers may be classified by age, into Cadet, Junior, Open, and Master groups, with both male and female sub-categories for each. The cadet group consists of young competitors aged 17 and below, while the junior category includes those aged from 18 to 20. The open category involves adults aged 21 to 49, and the master one is for mature shooters aged 50 and above.

In addition to rules being set on firing, targets, and score allocation, it also has to be taken into consideration that the arrows will not always land only within the target's circles. Regulations regarding such cases have also been established to prevent dispute.

Should an arrow land on any of the lines separating the different circles, the higher point will be deemed valid. If an arrow is shot through another arrow (dubbed 'Robin Hood'), the number of points awarded follow that of the first arrow. Deflected arrows are also counted as shots, and points are recorded based on where they hit. In the case of a misfire or early release, it will depend on whether or not the archer can reach out and grab the arrow. If it is within his or her reach, a shot may be fired again without penalty.

The signals on the field are as follows -

● Two whistle blasts: archers move to the shooting line
● One whistle blast: archers may shoot
● Three whistle blasts: archers may move to their targets to remove their arrows
● Four or more whistle blasts: stop shooting immediately


Having mastered the different signals, archers must also familiarise themselves with firing regulations. Going by Olympic standards, the archer fires from the shooting line, situated 70 metres away from the target. However, this distance may vary for other competitions, ranging from 18 to 25 metres for indoor shooting and 30 to 90 metres for outdoor ones. The target itself stands 1.3 metres above the ground, bearing 10 concentric circles made up of a gold bull's eye and four rings in red, blue, black, and white. Each ring measures in at 12.2 centimetres wide.
Hitting the outer white ring secures a point for the archer. The scoring system progresses with a one-point increase per ring, with 10 (inner gold ring, or bull's eye) being the highest score available.
The Singapore Archery Open 2018 will be happening from 23 to 25 November. Click here for more info.
To receive the latest updates on the happenings in the Singapore sports scene, or to find out more about some of the latest programmes on offer at ActiveSG, like our Facebook page here.