Para Archery and rehabilitation
Image credit: Shutterstock.com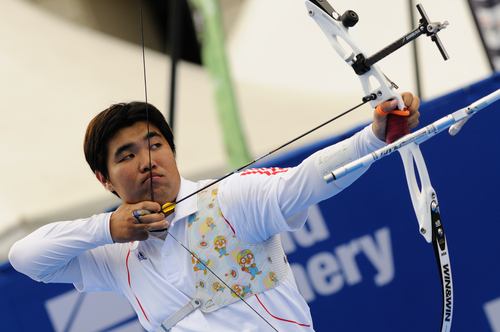 Archery has, over the years, been adapted to ensure that physically disabled individuals are able to engage in the same activities as regular sportsmen. Even if you're limited by spinal injury, lower-body paralysis or blindness, you'll still be able to give archery a go.

In 1948, the Stoke Mandeville Games, a predecessor of the Paralympics, was held on the hospital's lawn, where the patients competed in various sporting events that included archery.

Established by Sir Ludwig Guttmann to help physically disabled victims of the Second World War, the spinal injury unit at Stoke Mandeville introduced sports as part of the rehabilitation process. It was Guttmann's belief that regular movement helps to prevent the development of pressure sores and urinary tract infections in physically disabled patients, as well as improve mental well-being.

Moreover, archery is a skill-based physical activity that places more emphasis on technique rather than strenuous movements. It is a suitable sport for people with limited mobility, allowing them to keep moving and regain confidence in their abilities.

Archery is currently one of the only sports in the world to have disabled people compete in both the Paralympics and the regular Olympics. Both types share the same set of rules, although para-archery may include wheelchairs and other support equipment. Para-archers are grouped into three different classes when competing.

W1 para-archers include those who are severely disabled by upper and lower body impairments. They compete while seated in a wheelchair. W2 para-archers, on the other hand, are wheelchair-bound due to lower body disabilities, but possess good upper body functions. ST category para-archers may either sit or stand, and use assistive devices for support when shooting. These may include a stool, prostheses, a wheelchair, and so on. However, their feet must always remain on the ground.

Did you know that South Korea's Im Dong Hyun managed to set a new world archery record at the 2012 London Olympics - breaking his own - despite being legally blind? Indeed, using simple gadgets and a keen sense of touch, people with visual disabilities have proven to be equally skilled at archery as their able-bodied counterparts.

The 'back of the hand' method utilises a visual aid device placed on a tripod or support stand at the back of the para-archer's hand. This aids in the positioning of the bow using the sense of touch. Foot locators, or a wooden stand on the ground, also help the archers to find and perfect their stance and direction.


The Singapore Archery Open 2018 will be happening from 23 to 25 November. Click here for more info.
To receive the latest updates on the happenings in the Singapore sports scene, or to find out more about some of the latest programmes on offer at ActiveSG, like our Facebook page here.