How to choose a basketball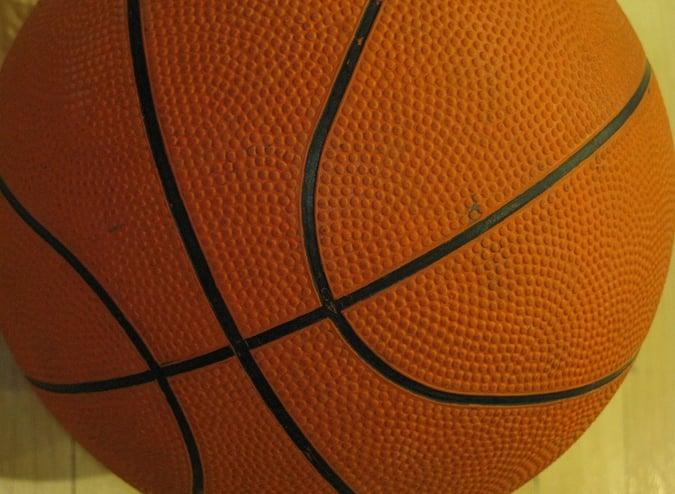 Basketballs come in varying sizes for different types of players. Generally, the size of basketball to purchase is determined by the age of the players – as younger players have smaller hands, they will use smaller basketballs.
When it comes to choosing a basketball based on the material is it made from, selection is usually determined by the type of court that games will be played on.
Different basketball sizes for different groups
Full-sized basketballs are used in professional National Basketball Association (NBA) and the international Basketball Federation (FIBA) leagues. They measure 29.5 inches (75 cm) in circumference and are recommended for older players, usually ages 12 and up.
New international size 6 basketball have a circumference that range between 28.5 to 29 inches (72.4 cm) and is the official size for Women's National Basketball Association (WNBA) league.
The recommended basketball sizes for youths aged 12 years and below have a circumference that range between 27.25 to 27.75 inches (68.5 cm).
Different kinds of courts
The surface ground of outdoor courts are generally rougher compared to indoor courts which are usually less abrasive. Using the wrong type of basketball can make bouncing awkward, and will cause the surface of the ball to wear off faster. There are mainly three types of materials used for producing basketballs, for different types of basketball courts.
Leather basketball
Professional leagues use basketballs made from genuine leather as these are the softest and most comfortable material. Prolonged use will season the basketball giving it a softer feel. They are also the most expensive basketballs available and should only be used on indoor court surfaces.
Synthetic basketball
Composite leather is a synthetically produced material that feels like leather. Synthetic basketballs can be used on both indoor and outdoor surfaces. Unlike leather, synthetic leather does not need prolonged usage for the material to break in. Such basketballs give better control and grip.
Rubber basketball
Basketballs made from rubber are the most affordable and generally used by beginners. Such basketballs which are more durable can bounce well and are great for outdoor courts with asphalt surfaces.
To receive the latest updates on the happenings in the Singapore sports scene, or to find out more about some of the latest programmes on offer at ActiveSG, like our Facebook page here.
Are you a parent looking to have your child pick up the sport of basketball? Whether to give your child an introduction to this fun team sport or raising his/her skill level up a notch, the ActiveSG Basketball Academy is designed to do just that.
Our qualified coaches from the top level of the game in Singapore will give your child a sound grounding in the fundamentals. While more advanced players can look forward to a pathway to expand their game. To find out more details or to register, visit this link here.