Eligibility of Riders and Horses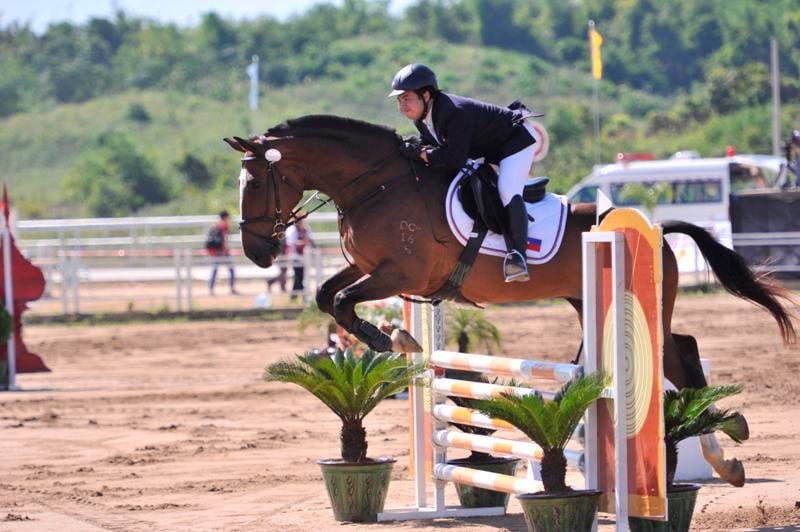 Image credit: Mooken Chandran/SportSG
In the Endurance event, riders aged fourteen and above may contest. The rider must be authorised by their national equestrian federation to be eligible.
Horses that are five years old qualify as Novices and may participate in lower level categories. Horses must be six years or older to participate in CEI (Concours de Raid d'Endurance International) 1-star and 2-star competitions. Horses need to be at least seven years old to participate in 3-star competitions. For 4-star, CEIOs (Concours de Raid d'Endurance International Officiel) and championship competitions, horses need to be at least eight years old.
All mares over four months pregnant or still nursing are not permitted to enter the event. Ages of riders and horses need to be verified through official documents like passports, registration papers or written veterinary letters.
In the Jumping event, riders and horses need to be registered with the Fédération Equestre Internationale (FEI), their National Equestrian Federation (NEF) and sometimes the host nation's NEF before they can be permitted to enter the event.
Each nation's NEF needs to invite or nominate riders for entry to international events and it is the NEF's responsibility to ensure riders and horses are of age to enter the competition. Horses need to be tested for their fitness level and capability to follow commands before they are allowed to participate in competitions.
Selected riders and horses must submit all paperwork to their NEF, and they in turn need to submit the paperwork to the organising committee no earlier than four weeks and not later than four days prior the event. Should an NEF send more riders and horses than indicated on the list, the organising committee is not obligated to accommodate the extra riders and horses or allow them to participate in the event.
In Dressage, riders aged sixteen or above may enter the competition and horses must be at least six years old to be eligible. Horses are only allowed to enter in one competition per day and will not be allowed to start the competition until they have been inspected by the veterinary team.
To receive the latest updates on the happenings in the Singapore sports scene, or to find out more about some of the latest programmes on offer at ActiveSG, like our Facebook page here.