Popularity of ClubFitt gyms on the rise
UPDATE: With effect from 1 April 2014, Singapore Sports Council is renamed as Sport Singapore. With the launch of ActiveSG in April 2014, ClubFITT gyms are renamed as ActiveSG Gym. Read our membership section on how you can become an ActiveSG member.

A happy ClubFITT gym user at Tampines. ClubFITT gyms have taken over a significant part of the local fitness scene (photo by VOXSPORTS).

by André Ahchak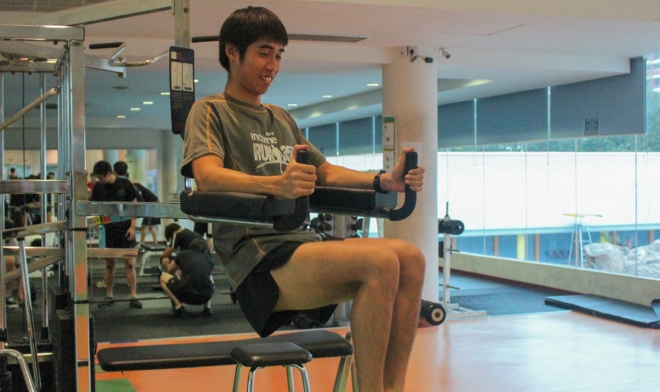 ClubFITT gyms around Singapore have seen a rise in membership. Set up by the Singapore Sports Council, these ClubFITT gyms provide a whole new experience of working out at affordable prices.

Making it accessible to the community, ClubFITT gyms are strategically spread throughout Singapore from Pasir Ris to Jurong West with 16 outlets.

ClubFITT gyms have taken over the fitness scene with rates as low as $2.50 for adults and $1.50 for students and seniors. Perfect for fitness enthusiasts, these gyms provide just the right atmosphere with pleasant surroundings making your workout experience all the more comfortable and enjoyable.

Despite being compact, these ClubFITT gyms are definitely value for money as they offer a wide range of high tech user-friendly equipment for all users. With qualified instructors to offer advice on strengthening and exercise routines and even yoga - regular exercise buffs appreciate the value added services available. Wall- mounted television sets keep the crowd entertained as they sweat it out while the availability of comfortable locker rooms and shower facilities round off a functional yet very comfortable experience for patrons.

"ClubFITT gyms are more popular now because the rates are affordable compared to other gyms that are quite expensive but offer the same thing. It is also near neighborhoods that make it accessible to the community," says SRC Guest Officer Abdul Rashid.

According to SPH magazine Men's Health, Jurong West ClubFITT Gym and Sengkang ClubFITT Gym were voted one of the Top Five Neighbourhood Gyms with the best facilities and a work out that was affordable.


Affordable prices means more people have started to go to ClubFITT gyms for their workouts, as opposed to the more expensive option of commercial gyms (photo by VOXSPORTS).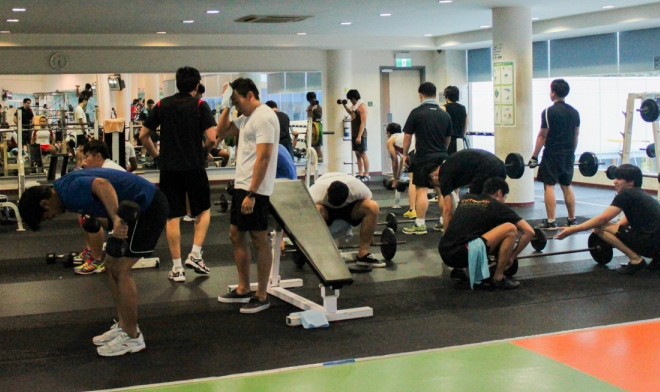 These two outlets were mentioned for the excellent rapport their staff had with their clients, as well as the layout of the facilities and the quality of the equipment. Opened in 2006, Jurong West ClubFITT Gym is the second largest ClubFITT gym in Singapore with more than 955 square meters of workout space. The Sengkang ClubFITT Gym which opened in 2008 occupies 355 square meters is conveniently located within the swimming complex.

Also making it to the list of the Top 5 are ClubFITT gyms in Yishun, Hougang and Tampines.

"I like going to ClubFITT gyms because they are cozier. Also at a really affordable price, I can go and have a great workout with my friends"', says Dalveen Daljeet, an enthusiastic and regular Tampines ClubFITT Gym user.
Buy Now! ActiveGym Pass Online
To receive the latest updates on the happenings in the Singapore sports scene, or to find out more about some of the latest programmes on offer at ActiveSG, like our Facebook page here.