Staying healthy with WII games
File photo credit: Wikimedia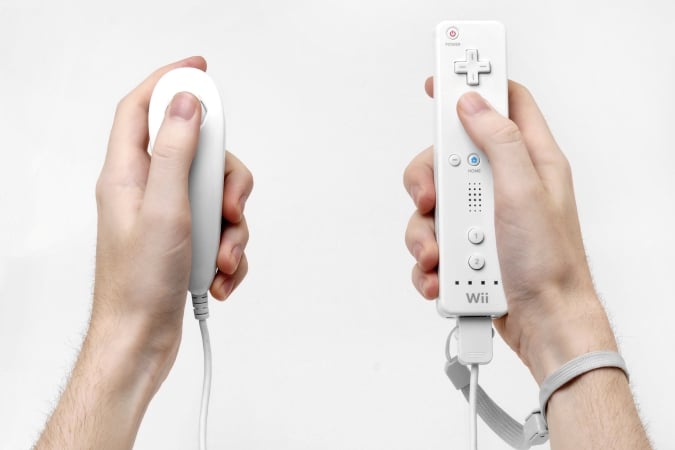 The Wii console has a big slate of "exer-games" available, since its launch in 2006. They are designed to help you get in shape, and stay healthy. Some are also very fun.
That's right - no need for gym memberships. No need for personal trainers. No more waiting for that fellow to finish running on the treadmill. Here's a list of 5 Wii games that will help you get a workout in your living room, regardless of whether it is blazing hot, or raining cats and dogs outside.
1. My Fitness Coach
This is an older game (released in 2008), but it's one of the very best. "My Fitness Coach" has over five hundred different exercises on offer, everything from yoga and pilates, to kickboxing and cardio.
Furthermore, if that wasn't enough, My Fitness Coach lets you incorporate equipment that you have into your workout, such as Swiss balls, weights, or skipping rope. The developers have thought of nearly everything. A sequel was released in 2010.

2. Wii Fit Plus

Another "oldie but goodie". Available since 2009, it has a mix of yoga, strength training, and balance exercises. The sequel to "Wii Fit" offers 15 new balance and aerobics games, and six new strength training and yoga activities from its predecessor.

It is a very complete fitness game to say the least, and comes bundled with the Wii Balance Board. There are several customisation options (you can set your fitness goals etc) and it lets you monitor your progress (the daily activity and progress chart).

Wii Fit Plus has sold over 20 million copies, which makes it the 7th best-selling console game ever for the Wii platform.

3. The Biggest Loser Challenge

This game is based on the popular reality TV show. It will offer you recommended routines, challenges and nutritional information, tailored to you age, height and weight.

There are more than 125 exercises (cardio boxing, circuit training, and much more) in four different environments, or you can choose from 10 pre-set fitness programs. You might need some accessories like the Wii Balance Board, or resistance bands for some of the workouts.

4. Harley Pasternak's Hollywood Workout

Harley Pasternak's Hollywood Workout is unique, because it was designed for his clients (celebrities like Lady Gaga, Jessica Simpson, Katy Perry, and Rob Pattinson) who needed to fit their diet and workout needs into their busy work schedule (acting gigs, tours etc).

Thus, he came up with the 5-Factor Fitness session (there is a 5 week and a 10 week program), which consists of:
• 5 minutes of cardio warm up
• 5 minutes of upper body strength
• 5 minutes of core exercises
• 5 minutes of lower body strength
• 5 minutes of cardio cool down
In addition, he shares his "5-Factor" diet and meal plans that will give your body the healthy balanced nutrition it needs.

5. Just Dance 2014

The newest kid on the block. Just Dance 2014 includes chart-toppers, like Pitbull and Christina Aguilera's "Feel This Moment," Psy's "Gentleman," and One Direction's "Kiss You." It even has old classics like Gloria Gaynor's "I Will Survive."

But this game has some cool features that can get the heart-rate pumping. There is "Custom Sweat Mode", that allows you to personalize your Just Sweat workouts by creating your very own playlists, while it track the calories you burn.

A really cool idea is World Dance Floor - Just Dance's online multiplayer mode. That means you can dance with anyone around the world, your real-life friends or other fans of Just Dance 2014. You can battle with each other across different settings (such as "Boys Vs Girls", "Crew Vs Crew"). Of course, you can track real life stats with players around the world.
To receive the latest updates on the happenings in the Singapore sports scene, or to find out more about some of the latest programmes on offer at ActiveSG, like our Facebook page here.