Scoring in golf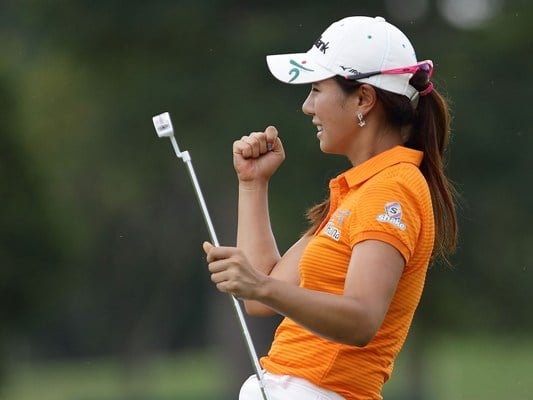 Image credit: Suhaimi Abdullah/SportSG
The scoring systems for both match play and stroke play in golf differ greatly, both in terms of calculation and final displays. Scoring in match play is calculated per hole, while stroke play tallies each player's final scores based on the number of strokes that he or she has taken to complete the entire round.

Match play

A match play game of golf sees players competing hole-by-hole. The person or team who gets the ball into the hole using the fewest number of strokes wins that particular hole, and is awarded one point. Likewise, the losing side gets zero points, while a tie will "halve" the hole. Both sides will get half a point each,.

The final score, however, does not display the total points that you have gained during the round. Instead, the difference is recorded. For example, if the final score is 3-2 to you, then you've won 1-up, whereas your opponent would have a 1-down. A tie is recorded as "all square".

In match play, golfers do not have to complete all the holes. If a player leads enough to be guaranteed a win, the group may call it a day. When this happens, the scores will be presented differently, with two numerical figures.

Take, for example, a score of 2 and 1. This would mean that a match has ended early. Two, or whatever the first number is, tells you the number of holes that the winner has won by, while the one, or the second number, refers to the number of holes left to the end of the round. Hence, 2 and 1 would mean that the winner has won by two holes with one left.

Stroke play

In a stroke play game of golf, players keep a record of the number of strokes that they have made per hole and add them together at the end of the round. The player with the lowest score will emerge the winner.

After finishing each hole, there will be markers on hand to record the golfers' scores. These records must always be signed. Any points that they wish to challenge should be settled before the competitors themselves sign the scorecards and submit them for total score tallying. No other changes may be made after this.

If a lower score than what the player has actually played is recorded, they will be disqualified from the competition. However, if the score submitted is higher that what he or she played, the higher score will be taken instead.


To receive the latest updates on the happenings in the Singapore sports scene, or to find out more about some of the latest programmes on offer at ActiveSG, like our Facebook page here.