Dribbling drills for hockey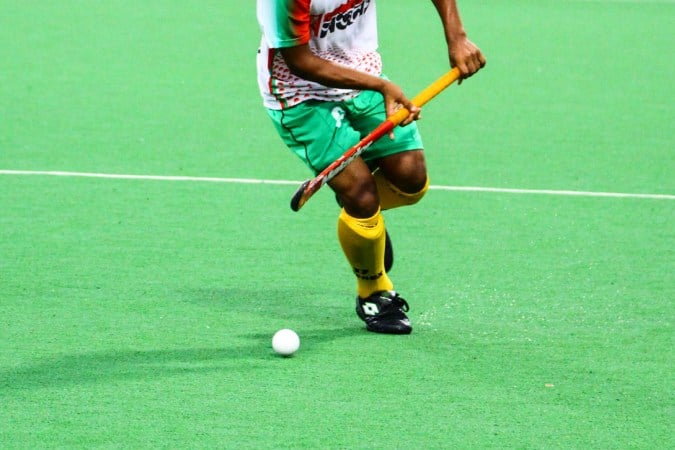 File photo credit: VOXSPORTS (for SportSG)
By Adila Shahrin
Even if you've understood the different types of dribbling that you can execute on court, it's no use if you don't actually practice! It's time to take out that hockey stick of yours to try out these dribbling drills. With lots of practice, you're guaranteed to master these moves.
To Practice The Straight Dribble Or The Loose Dribble:
1. Set up a cone on each side of the court and split the team into two, with each half standing behind each cone.

2. Have the first player straight dribble to the other end of the court and pass off the ball to the player from the next half.

3. Alternatively, the player can also practice their loose dribble and pass off the ball to the next player from the next half.

4. Repeat this until everyone has had the chance to practice at least three times.

To Practice The Indian Dribble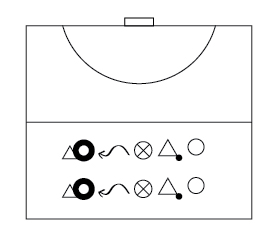 1. Set up the course as shown above.

2. X plays the ball towards O. O executes the Indian Dribble while O puts on pressure.

3. Repeat using both sides of the court.

To Practice The Dribbling Pull-Back

1. Set up 5 cones around the shooting circle, spaced evenly between each other.

2. The player will first dribble towards the first cone, located on the extreme left of the shooting circle. Once the player has reached the first cone, the player will then pull-back before dribbling forward towards the next cone.

3. The player will keep dribbling forward to the next cone and then pull back again before moving on until he completes the course.

To Practice Dribbling With One Hand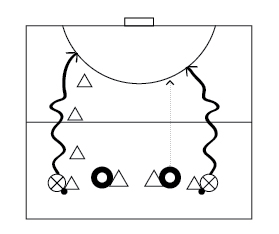 1. Set up the course shown above. Player X can start on the left side of the court to practice his one-handed reverse dribbling.

2. Player X dribbles towards the goal, while making sure not to touch the cones before taking a shot.

3. Player X will then move to the right side of the court to practice his one-handed dribbling using his right hand.

Practicing at times can become repetitive and monotonous. So if you've had enough of practicing your dribbling skills, you could add in some variety by mixing in drills to improve your shooting in your training regime. Always remember to put in your all and never give up. If you ever want to be good in a sport, it requires both discipline and determination.



To receive the latest updates on the happenings in the Singapore sports scene, or to find out more about some of the latest programmes on offer at ActiveSG, like our Facebook page here.