Team Singapore
17 new athletes from 8 sporting disciplines, join the 2022 cohort of spexScholars!
by Circle Stories, on May 30, 2022 16:00 PM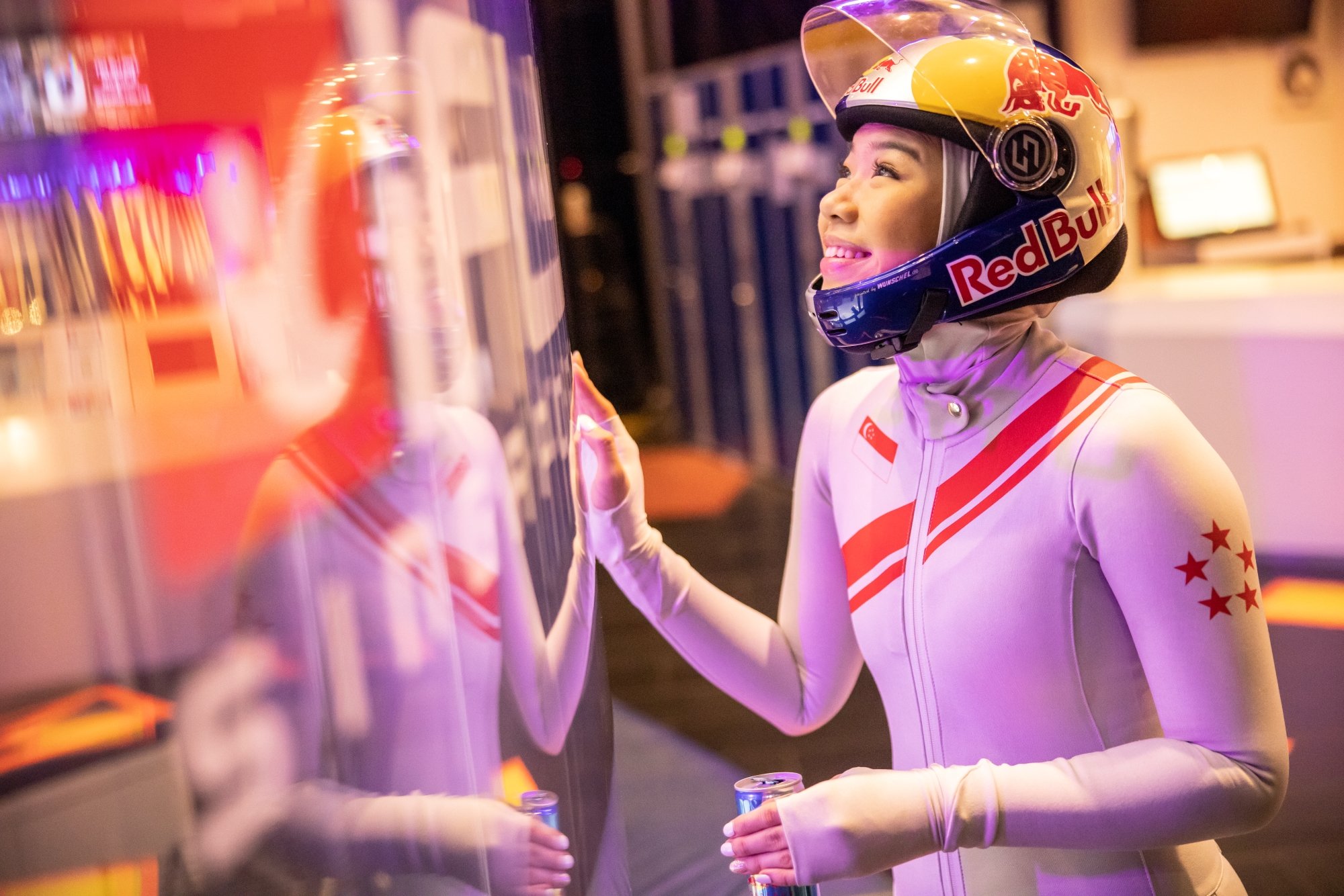 (Indoor Skydiver Kyra Poh is the 1st non-Major Games athlete to be supported with a spexScholarship. Photo Credit : Mark Teo)
31 May 2022 – The Sport Excellence Scholarship (spexScholarship) programme will welcome 17 new athletes from eight sports in its year 2022 cohort, bringing the total number of spexScholars to 76 athletes across 24 sports (see Annex A for the list of new spexScholars and their key achievements). For the first time since the launch of the spexScholarship in 2013, the programme includes more athletes from team sports and will support an athlete who competes in a sport that is not included in Major Games.
At the recently concluded 31st SEA Games, a total of 47 spexScholars participated at the Games, with 43 spexScholars bringing home at least one medal and 22 spexScholars winning at least one gold medal.
Mr Edwin Tong, Minister for Culture, Community and Youth & Second Minister for Law, said, "Our High Performance Sport (HPS) system has provided many athletes with individually customised and end-to-end support to achieve sporting excellence. The impressive performances by the spexScholars at the SEA Games are testament of the effectiveness of HPS in helping our athletes do well and attain podium success. I am particularly glad that we have extended the spexScholarship to Kyra Poh, an indoor skydiving athlete who has excelled at the world level in a sport that does not feature in the Major Games. I hope that this will encourage a more diverse group of athletes to strive for sporting excellence in the coming years."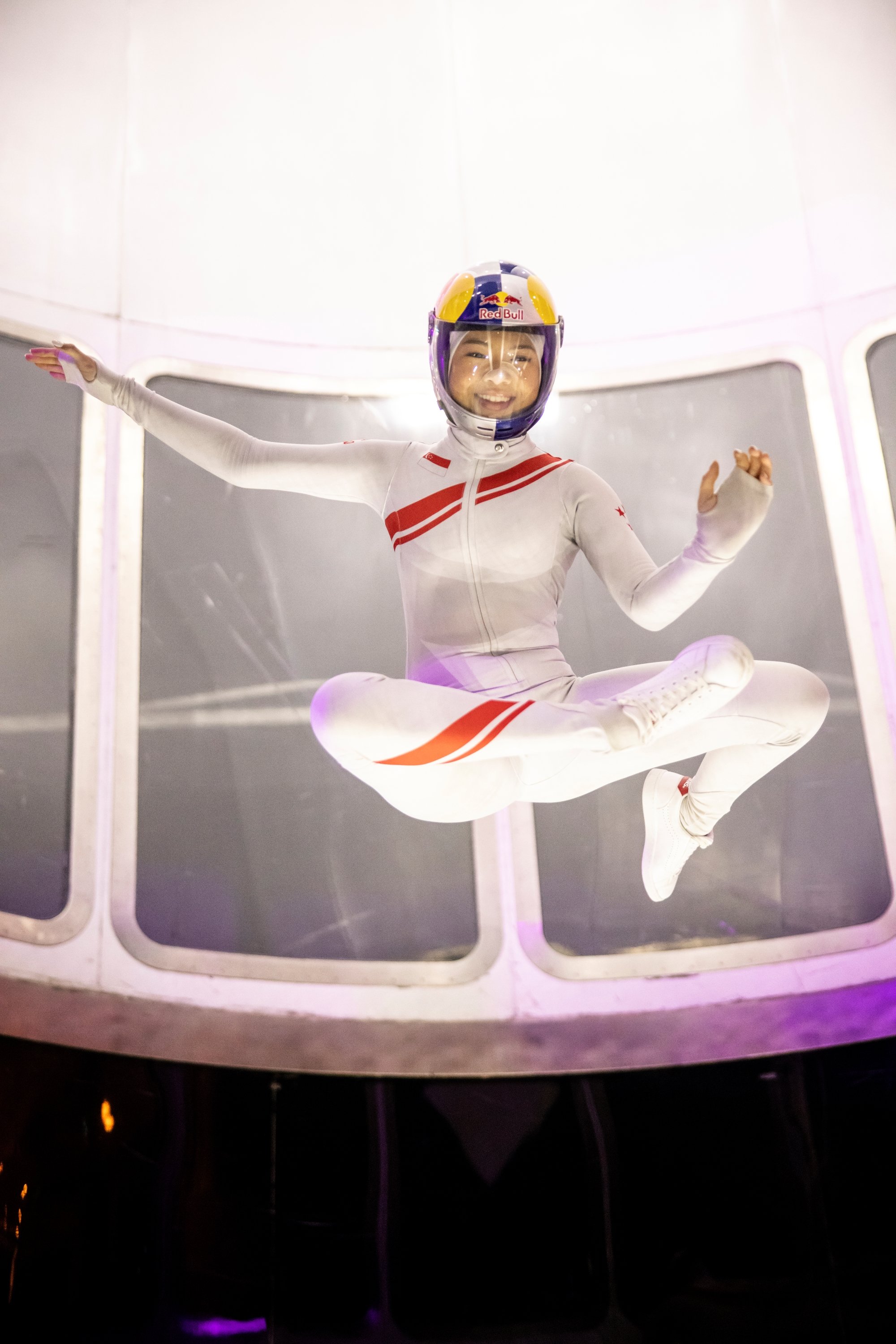 (Indoor Skydiver Kyra Poh is the 1st non-Major Games athlete to be supported with a spexScholarship. Photo Credit : Mark Teo)
Team Singapore indoor skydiver Ms Kyra Poh, who is the first non-Major Games athlete to be supported with a spexScholarship, said, "Indoor skydiving is still considered a niche sport in the region, hence I am incredibly grateful to be a recipient of the spexScholarship, which will provide more holistic support for me as an athlete. Besides being able to train with the best coaches and work with sport scientists to improve my techniques, I can even obtain guidance in areas like academic development. As I continue to push my boundaries and improve my skydiving skills – both indoor and outdoor, I hope to continue doing Singapore proud in competitions, raise awareness of the sport, and be prepared should indoor skydiving become an Olympic sport one day."
More athletes from team sports will also be presented with the spexScholarship this year. Following the impressive results by the women's bowling team, the 2022 cohort will also see the inclusion of the men's bowling team, along with the men's and women's table tennis teams.
Mr Kon Yin Tong, Chairman of the spexScholarship Selection Committee and Chairman of Sport Singapore, said, "The spexScholarship is offered to the most talented athletes to allow them to excel at the Major Games or world-level events. My heartfelt congratulations to our new spexScholars who have demonstrated their passion, commitment and potential to perform at the highest level. With several Major Games happening this year, I hope that the increased level of support will motivate them to train hard, meet their performance goals and targets, and bring pride to the nation as one Team Singapore. At the same time, we will also continue to monitor the performances of our other athletes, including several debutants who have achieved outstanding results at the SEA Games, to see how we can better support their sporting aspirations."
A total of 49 nominations were received by the Singapore Sport Institute (SSI), of which 17 were selected to join the programme this year. Among the rest of the 59 spexScholars in the year 2022 cohort, 34 of them had their contracts renewed from the previous cycle while the remaining 25 athletes' contracts are not yet due for renewal (see Annex B for list of existing spexScholars).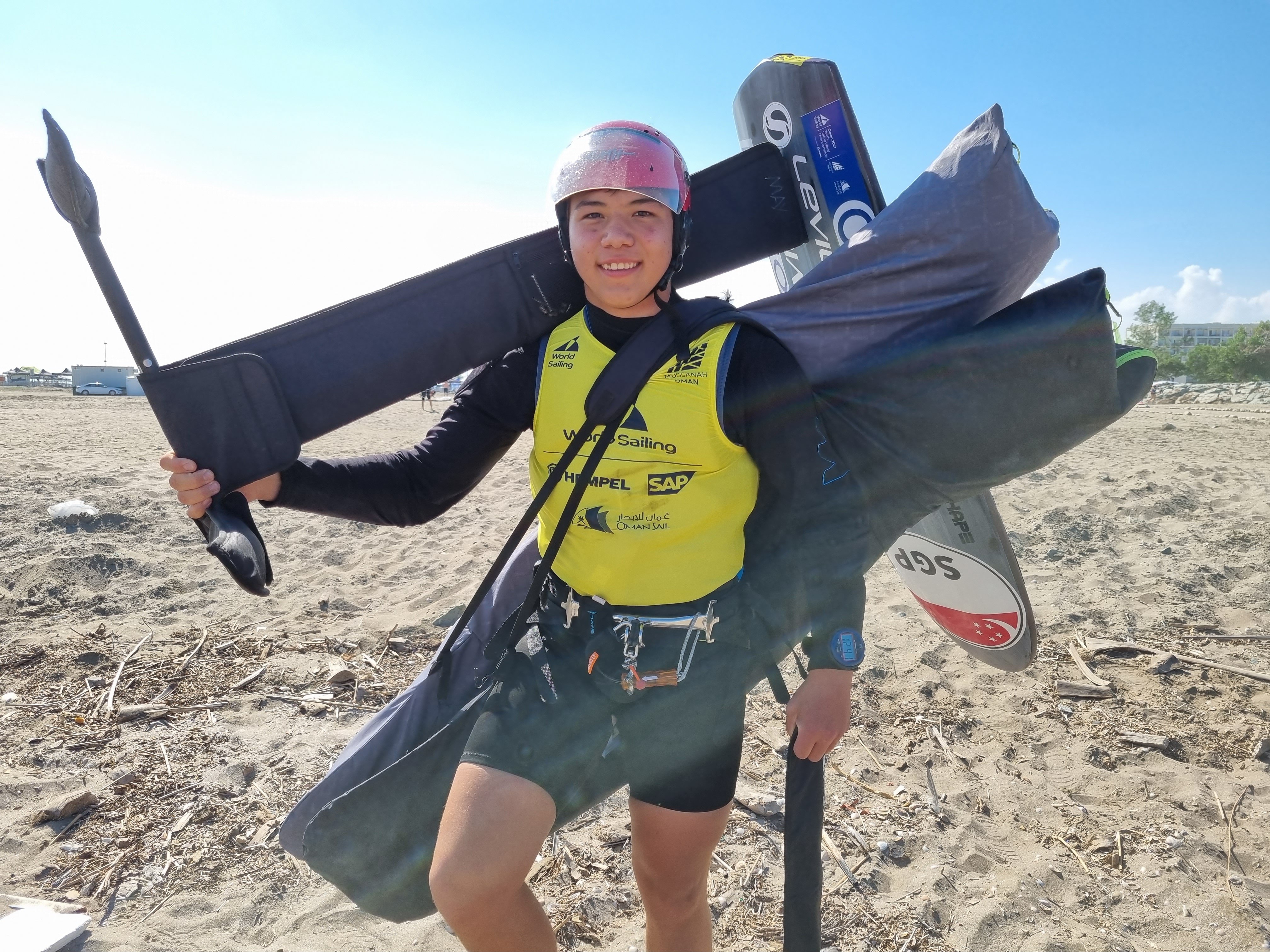 (TeamSG Kitefoiler Max Maeder. Photo Credit : Singapore Sailing)

"With the enhanced level of support under the spexScholarship, it will certainly provide me a more conducive environment to train, prepare for competitions, improve my techniques, and work towards representing Singapore at the 2024 Summer Olympics, where kiteboarding will be making its Olympic debut. I am truly grateful to receive the spexScholarship and will strive to consistently perform at my best," said Team Singapore kiteboarder Mr Maximilian Maeder.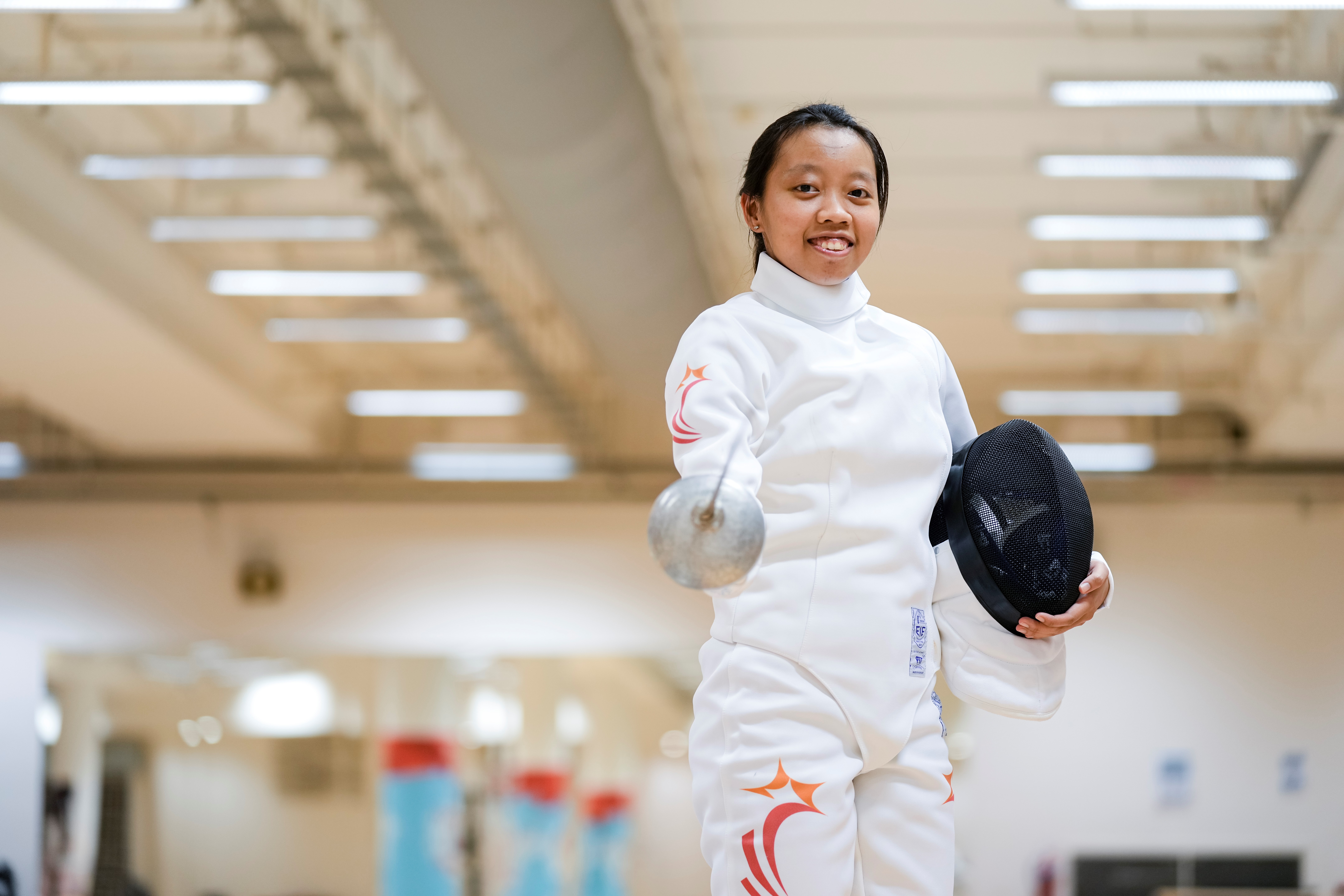 (TeamSG Fencer Kiria Tikanah. Photo Credit : SNOC)

"The spexScholarship will give me the extra boost I need in terms of funding and support to train and compete at the highest levels. I hope to do Singapore proud at the upcoming Asian and World Fencing Championships as well as the Major Games and other international competitions. Ultimately, I want to be the best fencer I can be, and in the process, win more medals for Singapore," said Team Singapore fencer Ms Kiria Tikanah Abdul Rahman.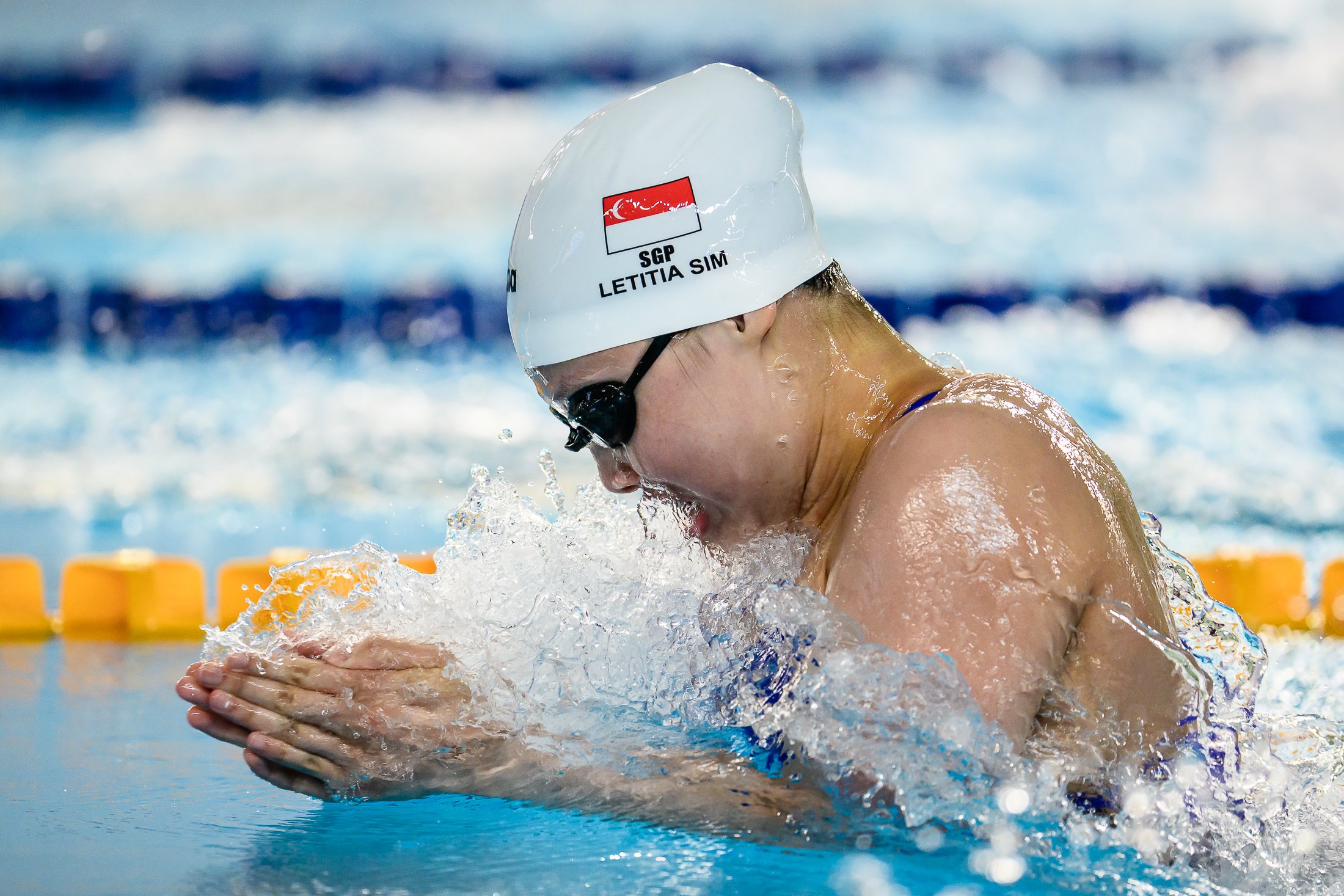 (TeamSG swimmer, Leticia Sim. Photo Credit : Sport Singapore/ Andy Chua)
"I am excited and honoured to be chosen as one of the spexScholarship recipients this year. The additional support will certainly aid in my growth and development, and help me become a higher level swimmer. As I make my debut at the FINA World Championships and Asian Games, I hope that the experience gained from these international meets will prepare me for more major competitions in the years to come, and bring me closer to my goal of making the Olympics in 2024," said Team Singapore swimmer Ms Letitia Sim.

spexBusiness and spexEducation

The HPS system is designed to provide holistic support for athletes, which goes beyond financial, technical and sport science support, to other aspects of their lives such as education, career and personal development. The Sport Excellence (spex) framework thus includes initiatives such as spexEducation and spexBusiness schemes to help the athletes' academic and career aspirations respectively. The spexEducation scheme, which was set up in 2013 to enable athletes to balance demands of sports and education, supports athletes in areas such as educational counselling, school admissions, alternative academic arrangements around examinations and assignment deadlines, and support for multiple leaves of absence for training and competitions.
This is made possible through SSI's partnerships with 16 Institutes of Higher Learning (IHLs), including Institute of Technical Education (ITE), National University of Singapore (NUS), Singapore Management University (SMU), Nanyang Technological University (NTU), and all local polytechnics. Several private educational institutions such as SIM Global Education, PSB Academy, James Cook University Singapore and Kaplan Higher Education have also come onboard as spexEducation partners. To date, over 500 athletes have benefitted from the scheme.
For active athletes looking to gain work experience or retiring athletes seeking to transit to full-time work, the spexBusiness network partners companies to offer employment, internships, apprenticeships, and extend flexible working arrangements to accommodate sporting commitments. Currently, the spexBusiness network comprises of 65 corporate partners across 25 industries. Since 2013, 343 former and current athletes have been assisted through this scheme.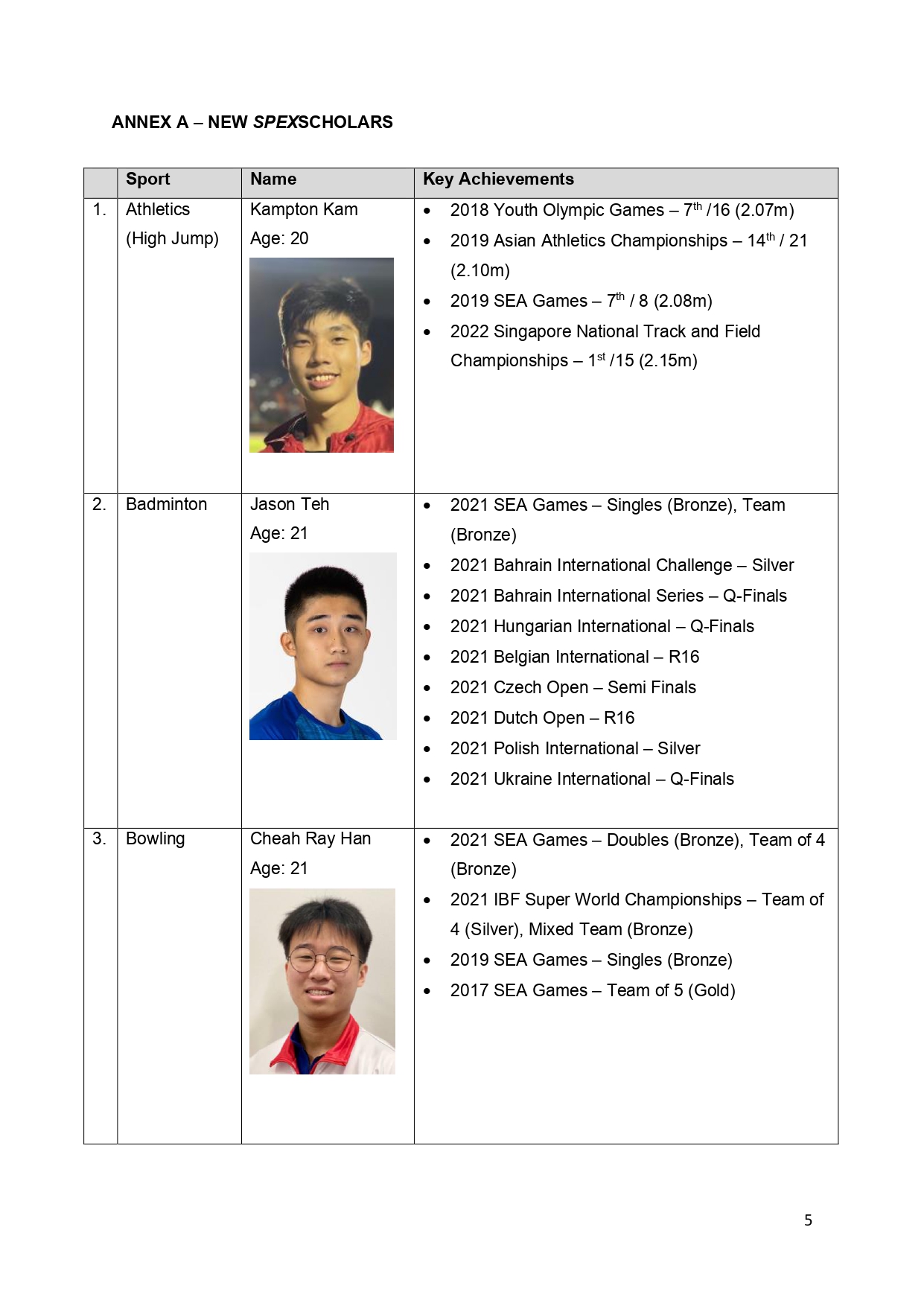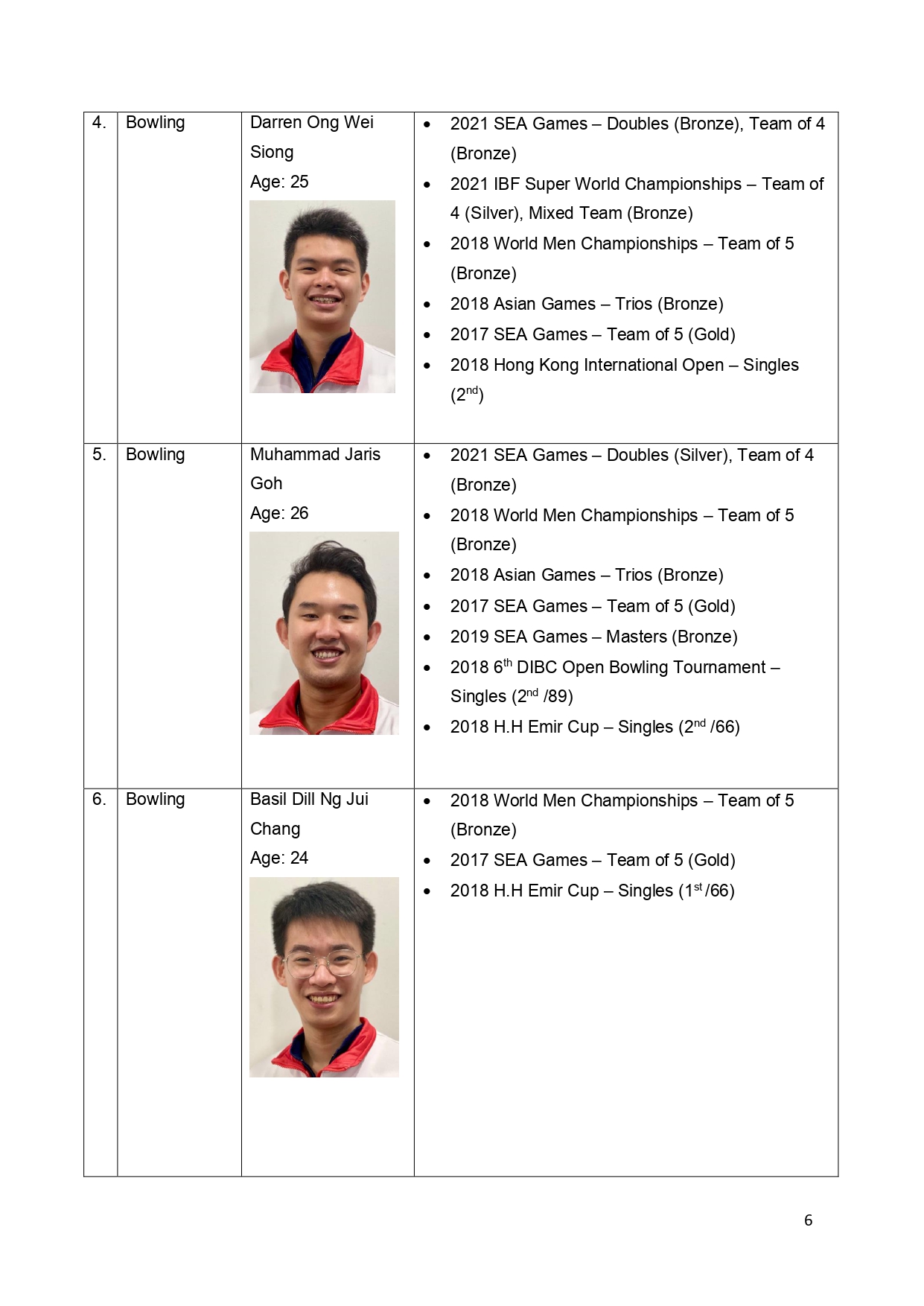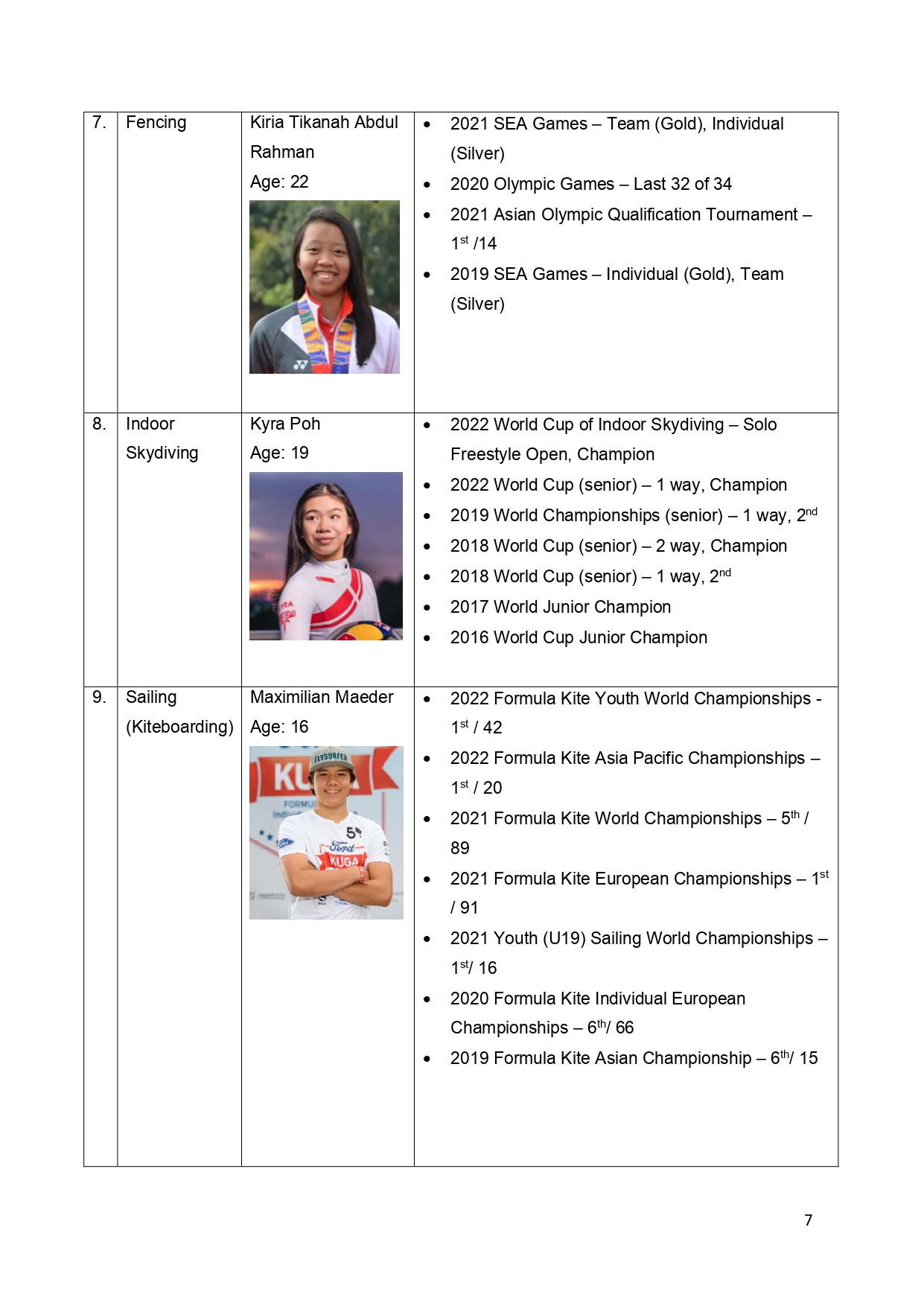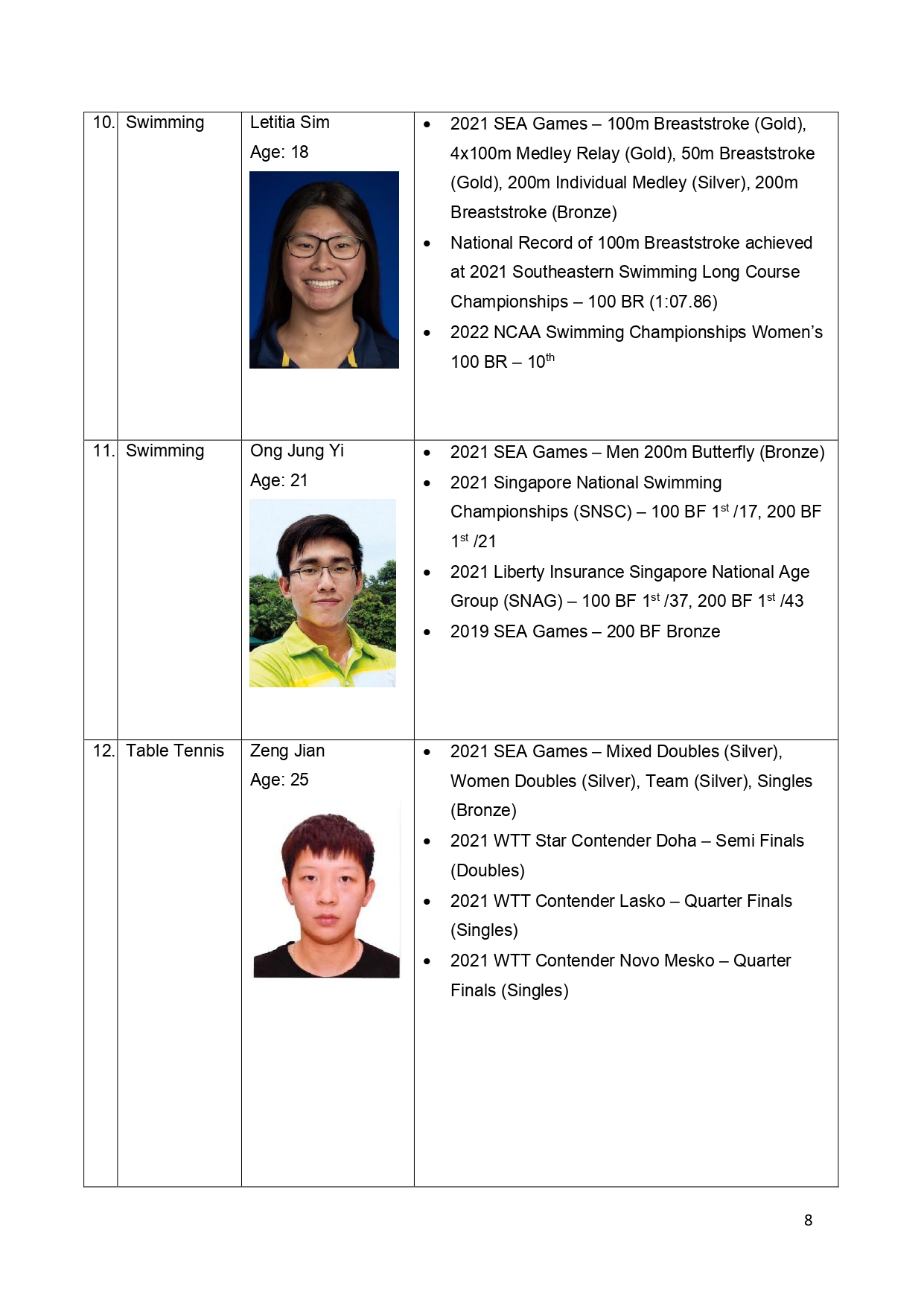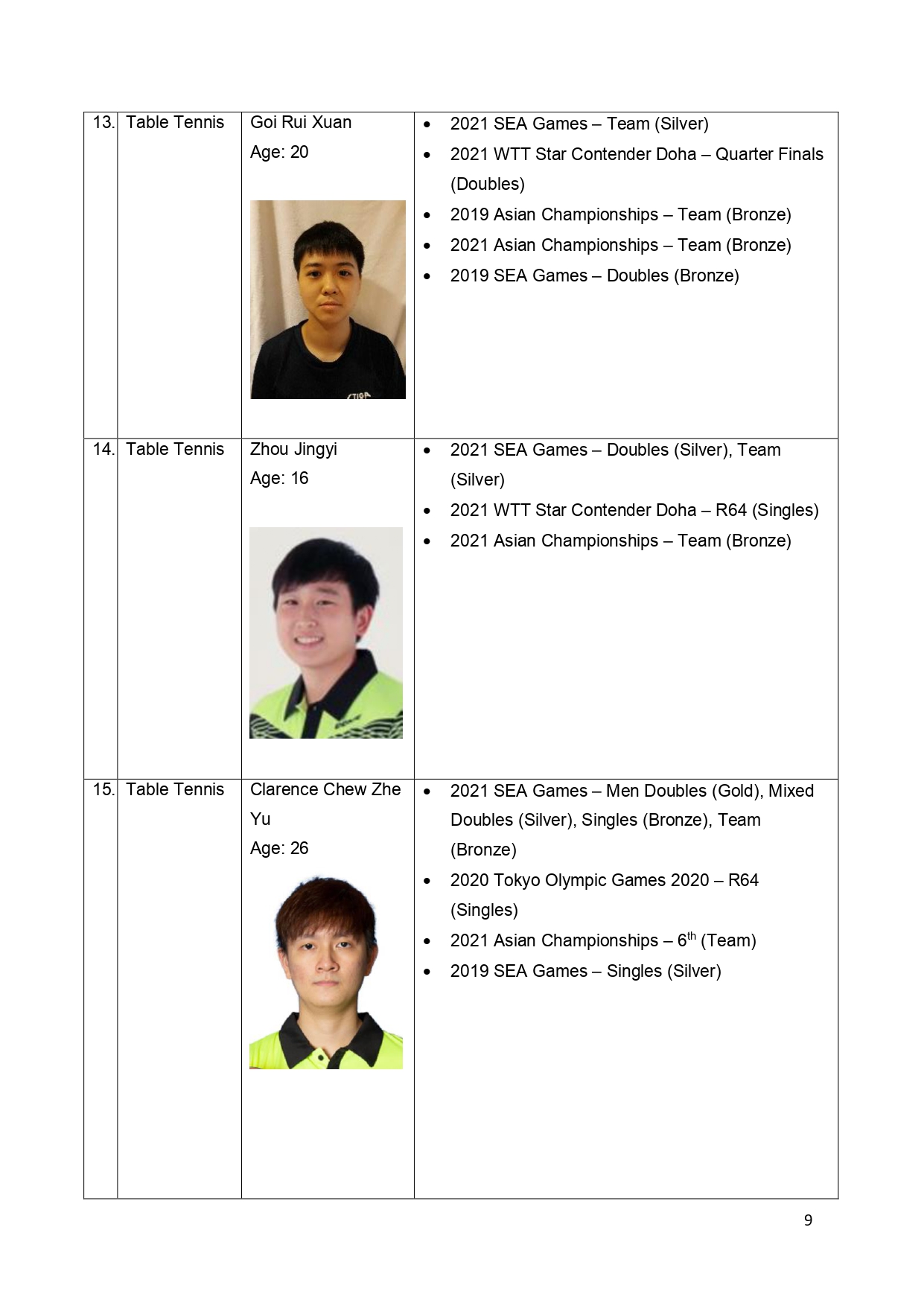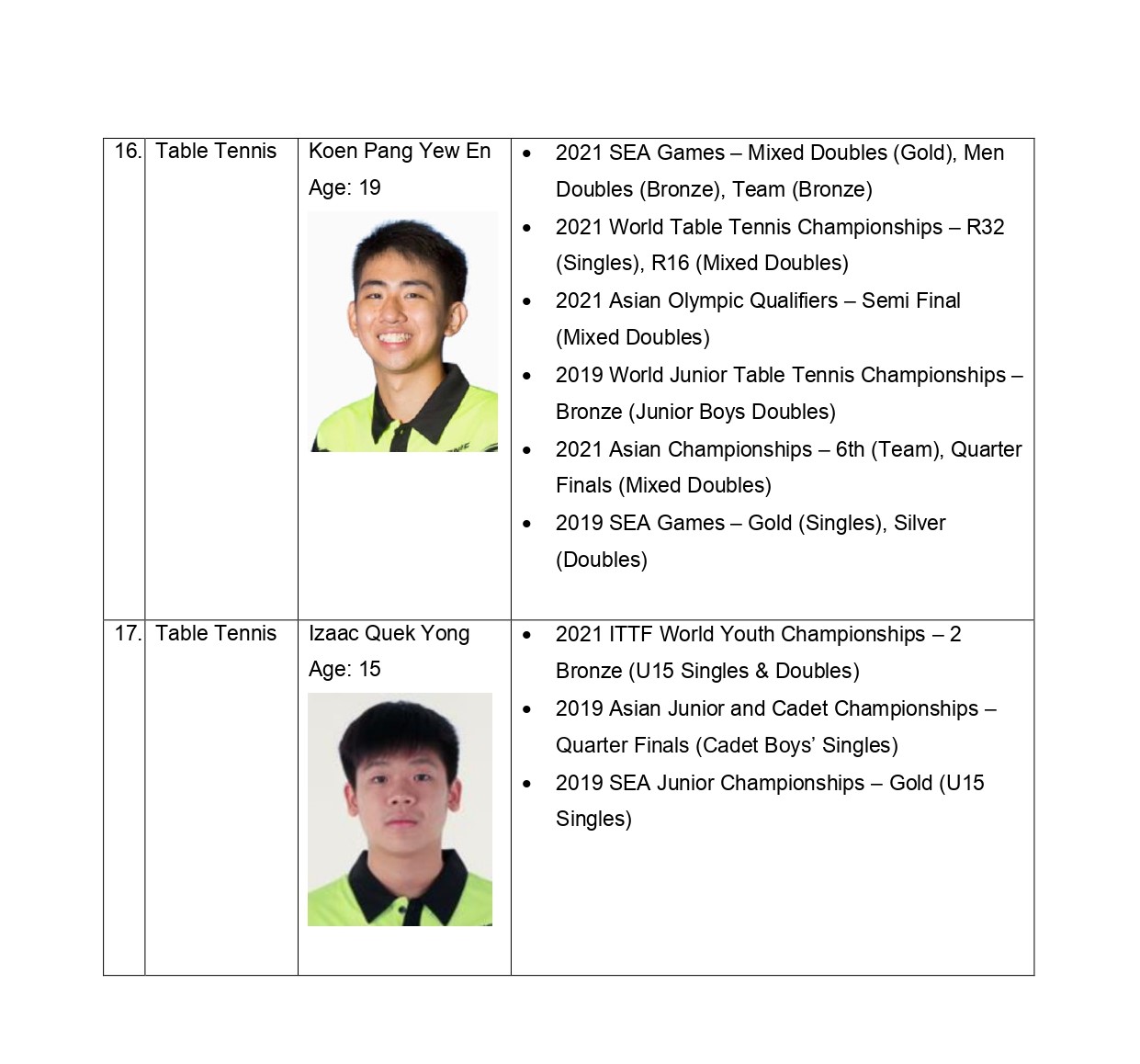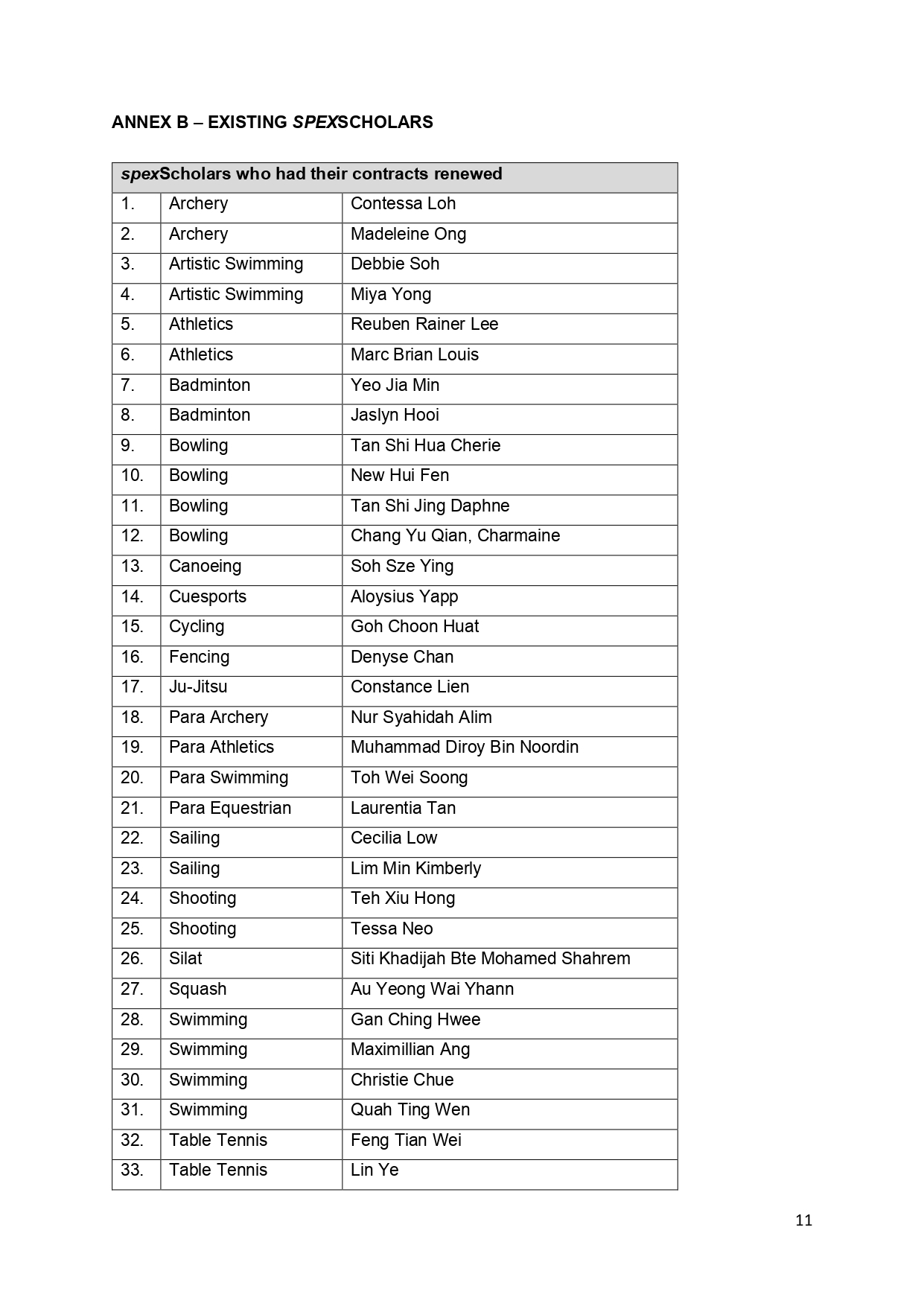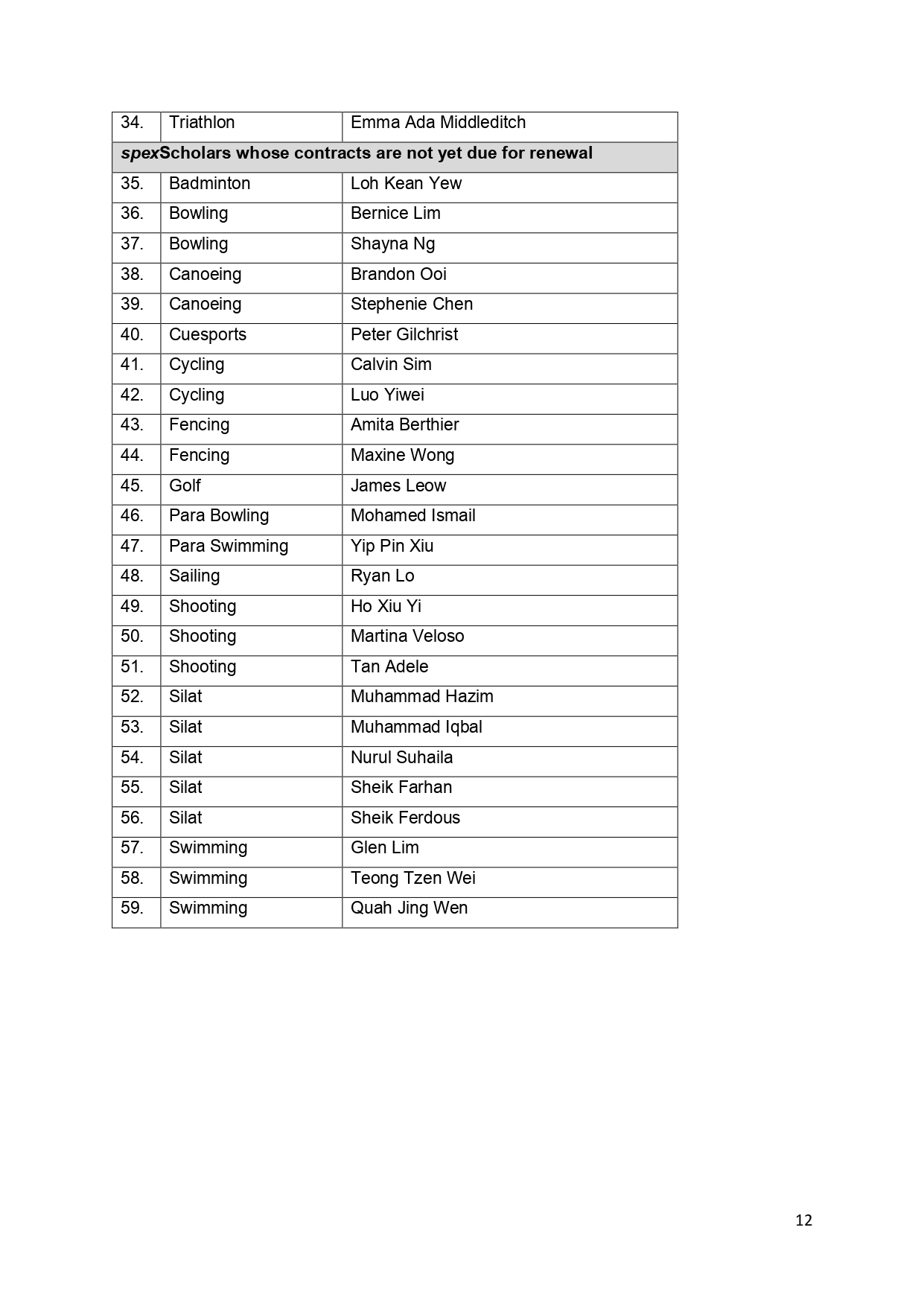 Related Events & Programmes