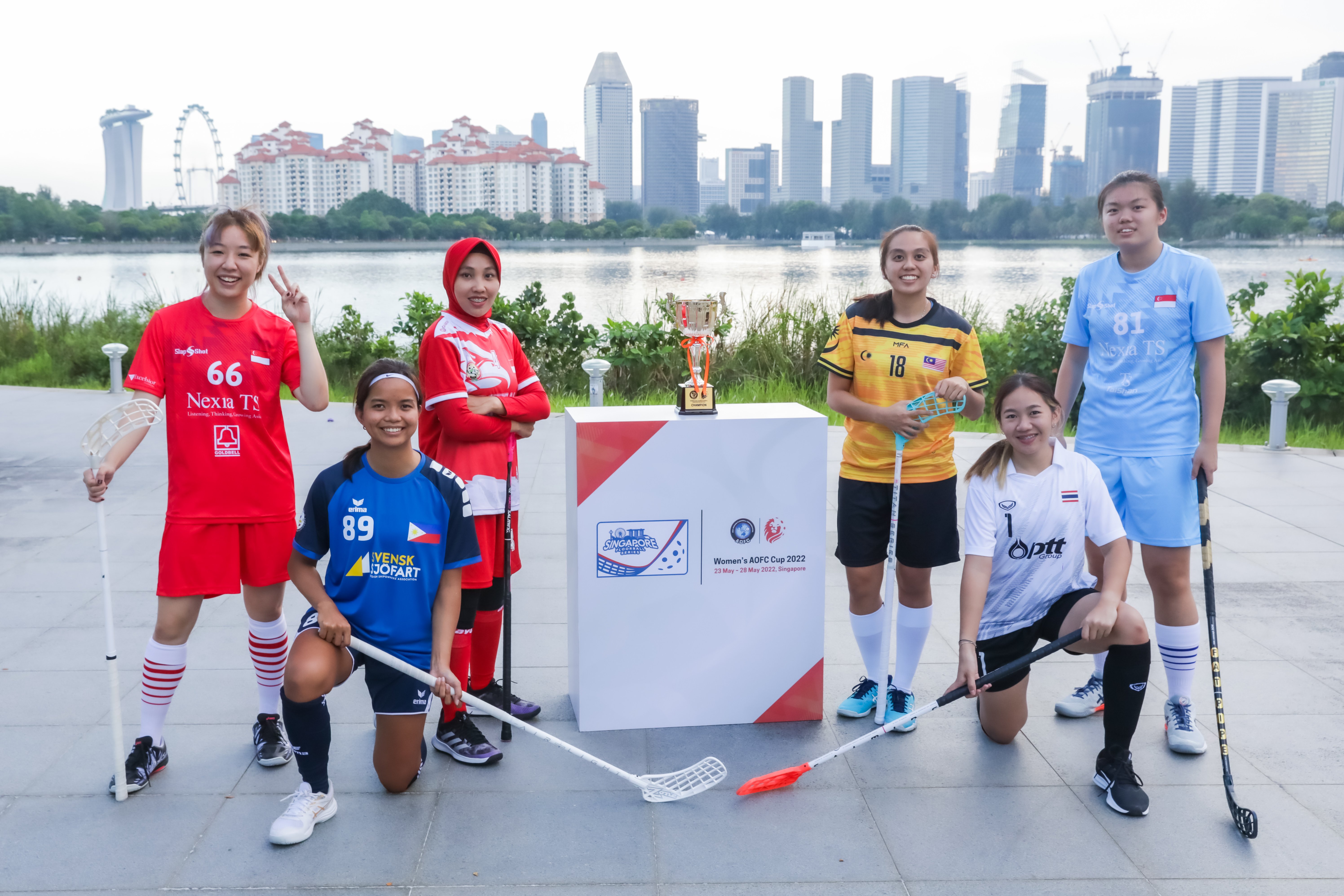 Photo: Singapore Floorball Series
Floorball has gained popularity in Singapore in recent years, but how much about the sport did you know? Here are are some interesting facts!
(1) Nobody knows where floorball was first invented
Sweden, Finland, Norway, Canada and the US all claim that the game originated in their country, as locals found a way to play ice hockey even when it was not snowing or icy outside! The first modern game of floorball was played in Gothenburg, Sweden in 1968, but versions of the game have been played as early as 1958 in the US.
(2) Singapore is the first Southeast Asian country to play floorball
Floorball only made its way to Singapore in 1994, when it was introduced by Swede brothers, Filip and Stefan Dahlgren. Many people thought it was unlikely that a sport coming from ice hockey would ever become popular in hot and sunny Southeast Asia, but the Dahlgren brothers had other ideas. Starting with Singapore, they introduced floorball to the rest of region.
(3) Singapore holds multiple floorball championship titles
Despite floorball being such a new sport, Singapore teams have already clinched several championships, including the Women's APAC WFC 2005; the Men's APAC WFC in 2006, 2007, 2008, 2010; and the Myanmar SEA Games 2013, where floorball was featured as a demonstration sport! Today there are around 10,000 active floorball players in Singapore, in approximately 200 schools and 100 local clubs.
(4) It goes by several names
The sport is called salibandy ("hall bandy") in Finland and innebandy ("indoor bandy") in Sweden and Norway. This is to differentiate it from bandy, a winter sport that can be played outdoors. Floorball also goes by the name unihockey in Switzerland and Ireland. This is a shortened version of "universal hockey," which is a simplified version of hockey.
(5) Floorball is played on a rink
Although the playing area looks similar to that of a table tennis court, it is actually called a 'floorball rink'. This is because it draws its name from ice hockey, which is also played on rinks.
(6) It is a wheelchair friendly sport
Floorball is a fast-paced sport that emphasis speed, skill and technique rather than physical strength, making it a great sport for people with disabilities. Floorball sticks and balls are also very lightweight and do not pose much threat of injury. Wheelchair floorball can be played with the exact same rules as a typical floorball game. However, when floorball became an official sport at the 2017 Special Olympics World Winter Games, teams played 3-on-3 (instead of the usual 5-on-5).
(7) Singapore hosts international floorball competitions
Singapore has been hosting international floorball competitions since 2005, with the Women's WFC at Woodland Sports Hall, ITE College East and the Singapore Indoor Stadium. This year, major competitions like the Women's Asia Oceania Floorball Confederation Cup (AOFC) and the Men's World Floorball Championship Qualifiers (WFCQ) return to Singapore. The women's series is currently live streaming on ActiveSG Circle where you can support (click here) Team Singapore as they play on home ground and vie for honours against 5 other teams!
At the schools' level, the National School Games' floorball competition comes to an exciting close with the 3rd/4th and final placings for the A Division girls and boys on 24 May. You can catch all the action here. Don't miss it!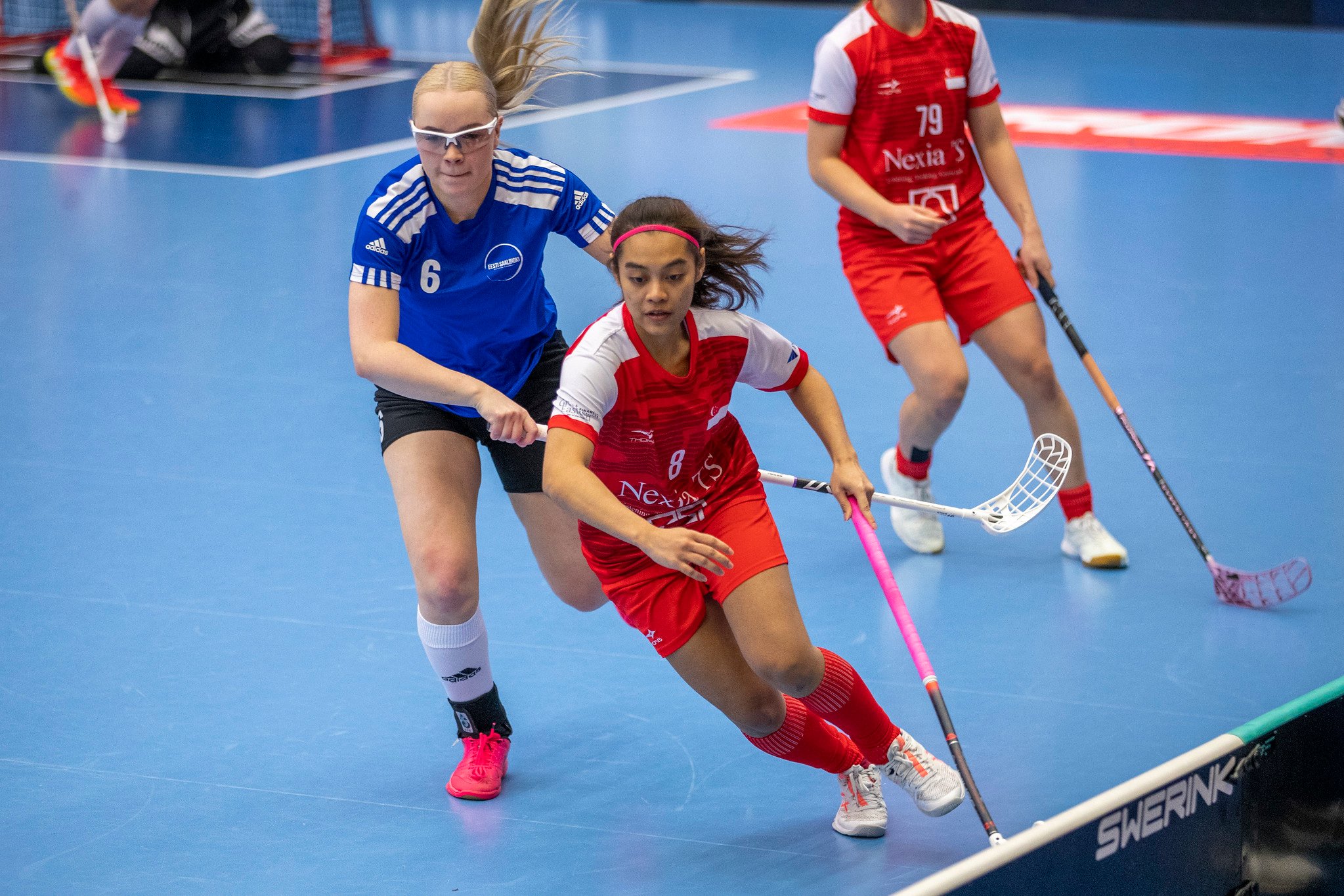 Photo: International Floorball Federation
Related Events & Programmes