ActiveSG Cup
ActiveSG Cup : More than 4,000 Football and Basketball matches for participants aged 13-19 years old in just a month!
by Circle Stories, on March 19, 2022 16:00 PM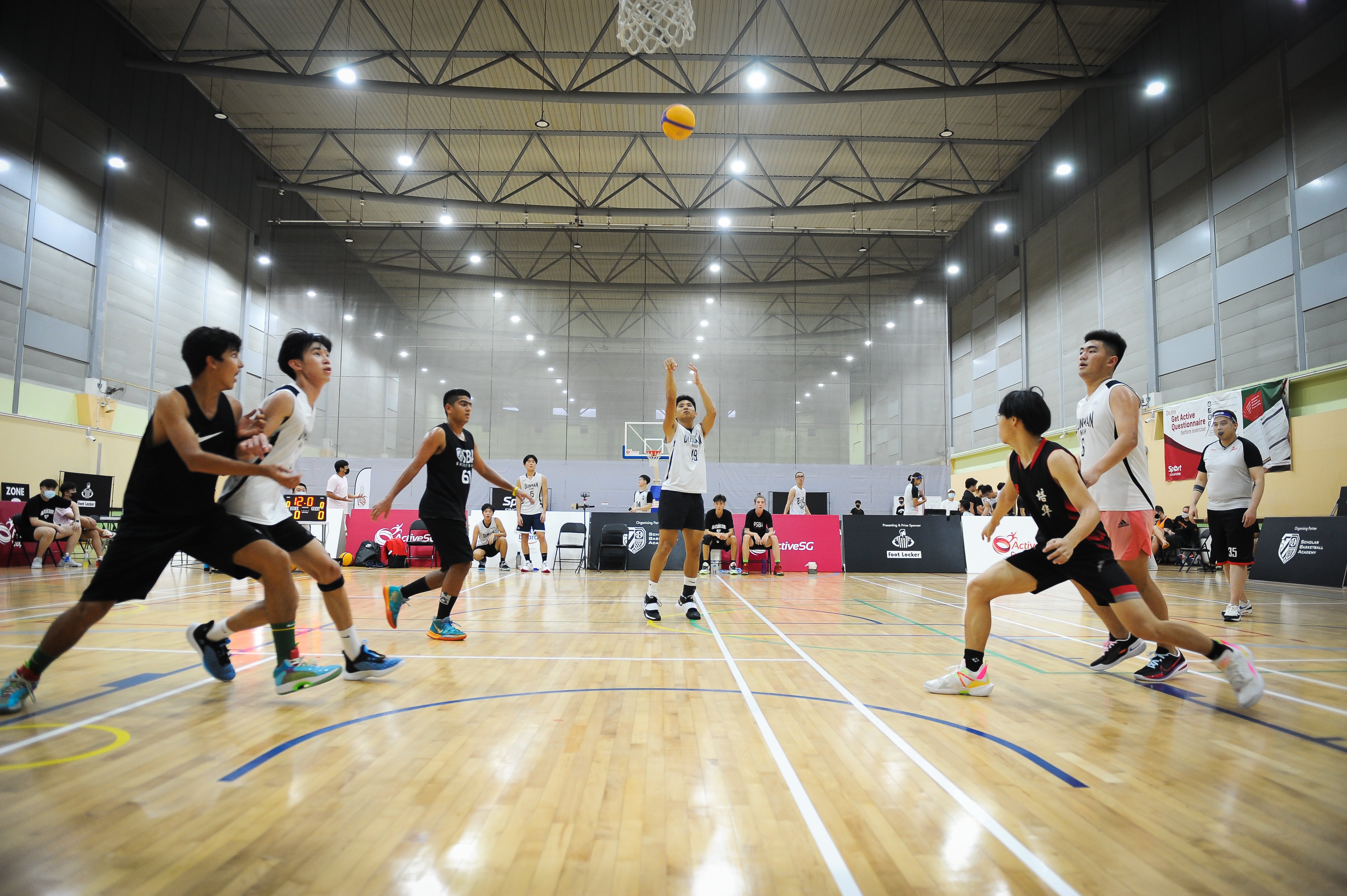 (ActiveSG Cup Basketball. Photo Credit : Sport Singapore)
It was announced at the recent Committee of Supply Debate (Ministry of Culture, Community & Youth - MCCY) that $20 Million will be committed to 'Bring Sport Back' through a holistic plan to ramp up and cater to the increasing demand for sport. This will also support the sport ecosystem in restoring and reinvigorating sport participation across Singapore.


As part of Sport Singapore's (SportSG) efforts to support 'Bring Sport Back', the organisation will facilitate the comeback of mass participation events, ramp up programmes and optimise facilities and play spaces while the Leagues and Competitions (L&C) arm under SportSG's Sports Development Group will provide more competition opportunities for sport participants of different levels of ability.


L&C held its first event this year - the inaugural ActiveSG Cup kicked off in February 2022 and has since facilitated (till date) more than 4,000 Football and Basketball matches for participants aged 13-19 years old in just a month! The ActiveSG Cup is also organised and supported by five Sports Resilience Package (SRP) grant recipients. The SRP was launched in October 2021 and its objectives include supporting and strengthening the local sporting industry's capability and capacity to deliver innovative and quality sporting events in the new normal. To date, more than 600 unique businesses and over 300 individuals were supported by the SRP.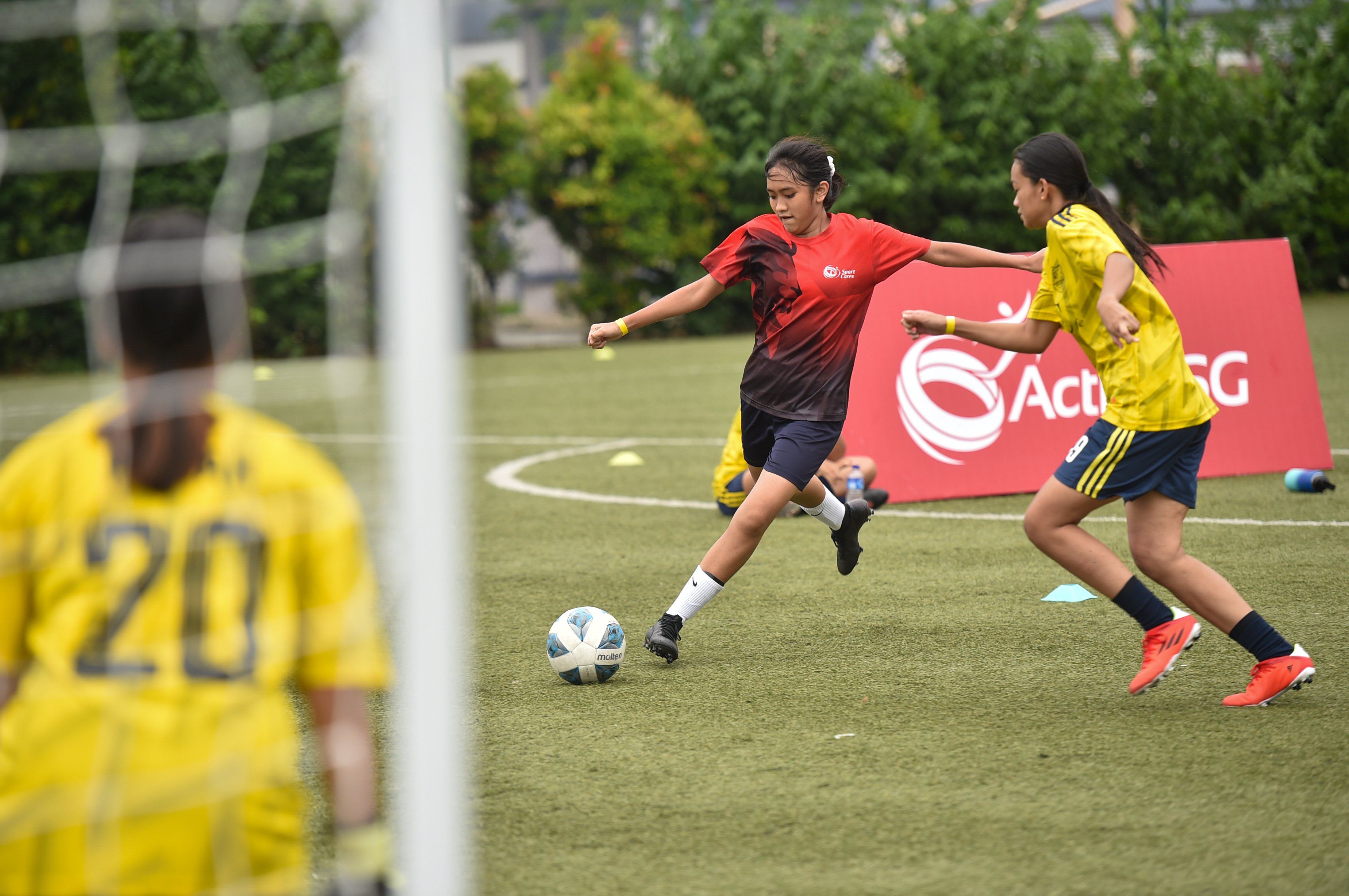 (ActiveSG Cup Football. Photo Credit : Sport Singapore)


Designed to be fun and inclusive, the ActiveSG Cup pilot edition will mark the return of sport competitions conducted under safe and conducive conditions. The organising team hopes to draw insights from the competition to bring an exciting calendar of different sport competitive events – kept accessible and affordable - to the heartlands this year.


In the following months, ActiveSG Leagues will also be introduced for Athletics, Canoeing, Tennis, Badminton, Basketball and Volleyball. The ActiveSG Cup and leagues will provide playing opportunities for approximately 22,000 participants over the year. Following the easing of Safe Management Measures (SMM), the team will also look into providing opportunities for other sports competitions including larger team-play format.


SportSG is grateful for the support from the SRP grant recipients as well as partners like Foot Locker. Their contribution goes a long way to help enhance the ActiveSG Cup experience for both players and organisers.
Mr Edwin Tong (Minister for Culture, Community and Youth) : "Sport has the ability to bring people together, and we want to create more opportunities for Singaporeans to have fun and forge closer bonds while playing sport. In 2021, we had progressively resumed sport activities and hosted several international events successfully. This year, we are ramping up our efforts to bring sport back. Singaporeans can look forward to more high-quality sport programmes and events like the ActiveSG Cup, as well as more access to facilities and spaces to play and have fun together. Mass participation sports event organisers can benefit from government funding of up to $50,000 per award."


Mr Marcus Tan, Chief, Sports Development Group, Sport Singapore: "It has been an exciting month for the youth and young adults participating in our Football, Basketball and Tchoukball leagues of ActiveSG Cup. Personally, watching them compete and enjoy the sport they love has been rewarding for me. We have been working closely with our sport industry partners who have applied for the Sport Resilience Package (SRP) grants to "Bring Sport Back" and ActiveSG Cup is just one of the many activities that SportSG and our partners are organising this year. As we learn to live with COVID, active participation in sports and physical activities would be a key demonstration of being resilient and returning to normalcy for our nation."


Mr. Kyle Willebrands, Director of Marketing, Foot Locker Asia Pacific (Sponsor): "Partnering with ActiveSG Cup this year has been extremely meaningful for us, as we work together and commit to bring more sporting events back safely. Collaborations fit really well with our vision to create a unique and unravelled experience and to bring the benefits of sports to as many consumers as possible. We choose to partner those with shared values and align to our company purpose, 'to inspire and empower youth culture'. Although the pandemic has upended all areas of life, and sports is no exception, it is exciting for us to see industries adapting and paving the way for resumption of team sports."


Preston Heng, M, 17, ActiveSG Football Academy Team 3 (Participant at the ActiveSG Cup): "It was a pleasant experience as we finally got to play with our friends and compete against other teams! Our team played in the East Zone and managed to emerge at the top and is now qualified for the Level 1 National Level Playing Field. SMM measures were adhered to and we thought the event was well organised with everything flowing smoothly. Hopefully there will be more of such competitions to come!"
ReeAnn Soh, F, 18, Marymount Sisters (team name) (Participant at the ActiveSG Cup): "It has been such a long time since we could play basketball competitively and with more people and that's why we were all so excited to participate in the 3v3 Basketball competition! To our delight, the entire competition experience was smooth sailing and safe for every player. The environment was also conducive for us to train and compete in since first aid was always on standby and coaches often reminded us of the various SMMs. Suffice to say, everyone had a fantastic time in the spirit of basketball and sportsmanship! We are thankful that the organising committee orchestrated this competition and put in effort to ensure each player was safe, my team and I definitely look forward to more upcoming events and competitions!"
Fun Fact: In order to provide the best competitive playing experience for as many participants as possible, the team designed a large-scale play format that starts off with teams playing at a zonal level, followed by the zonal qualifiers competing against one another till the winning teams are selected to play at the finals. This took many, many months of planning and coordination. With the changing Safe Management Measures, the team also had to work with a flexible-mindset approach and stand ready to pivot, where necessary.
Related Events & Programmes