Team Singapore
Nur Syahidah Alim on the Cusp of Glory Once More
by Circle Stories, on August 2, 2022 7:23 AM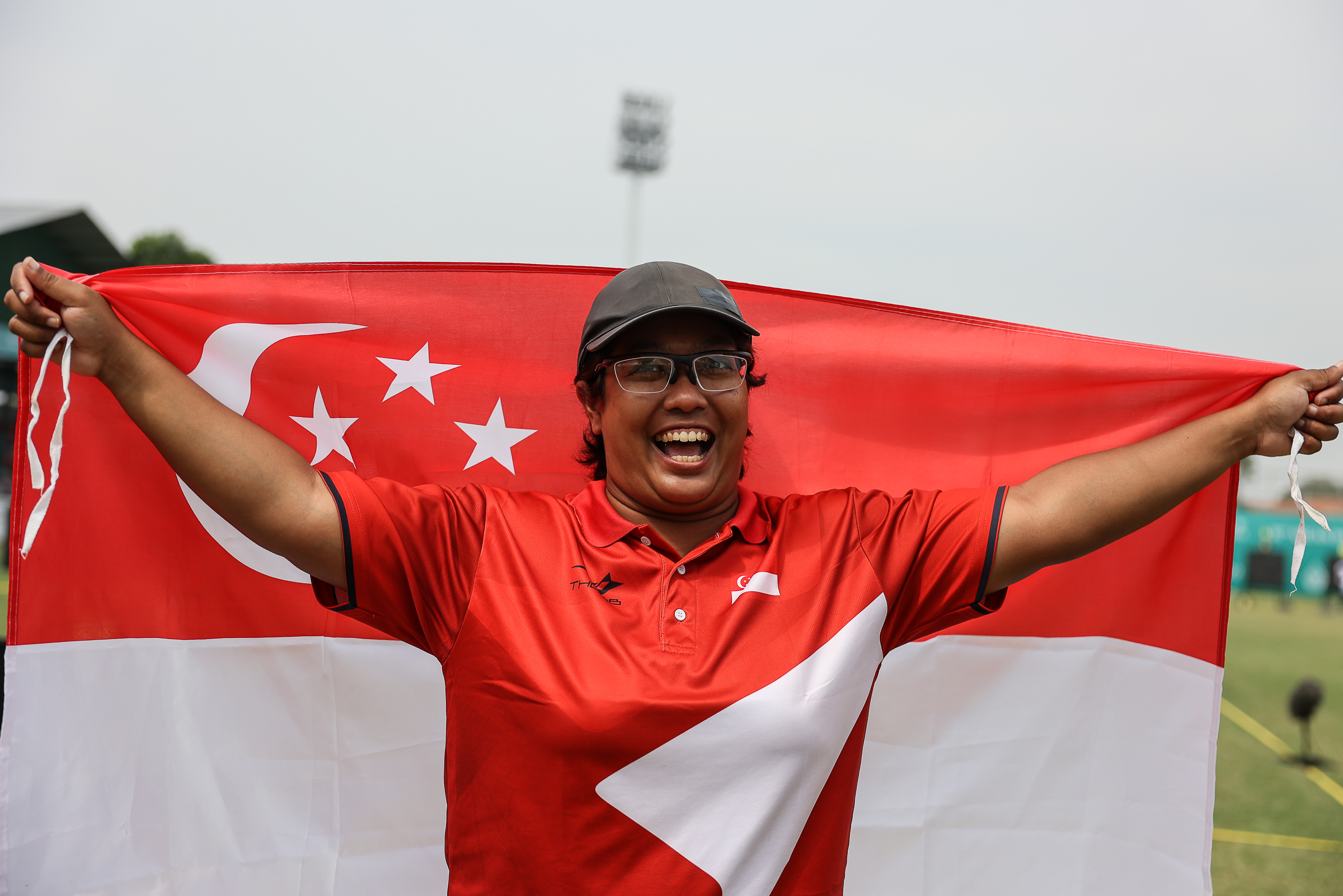 Nur Syahidah Alim celebrates after making it to the Final of the Women's Individual Compound Open. Photo Credit: SNPC/Calvin Teoh
After losing her World Archery Para Championships crown in Dubai earlier this year, former world number 1 Nur Syahidah Alim is on the cusp of glory again after making it to the Gold Medal match in the Women's Individual Compound Open.
The 36 year old has breezed through the competition so far, and the semis were no different as she brushed past Thailand's Phannibha Srathongmaew 141 - 128. That was after a 142 - 131 victory over Indonesia's Tuwariyah.
Waiting in the final is another Thai, world number 19 Praphaporn Homjanthuek, and Syahidah will be ready, "going to the final, I'm just going to do my best and focus on what I need to do like my form and my process."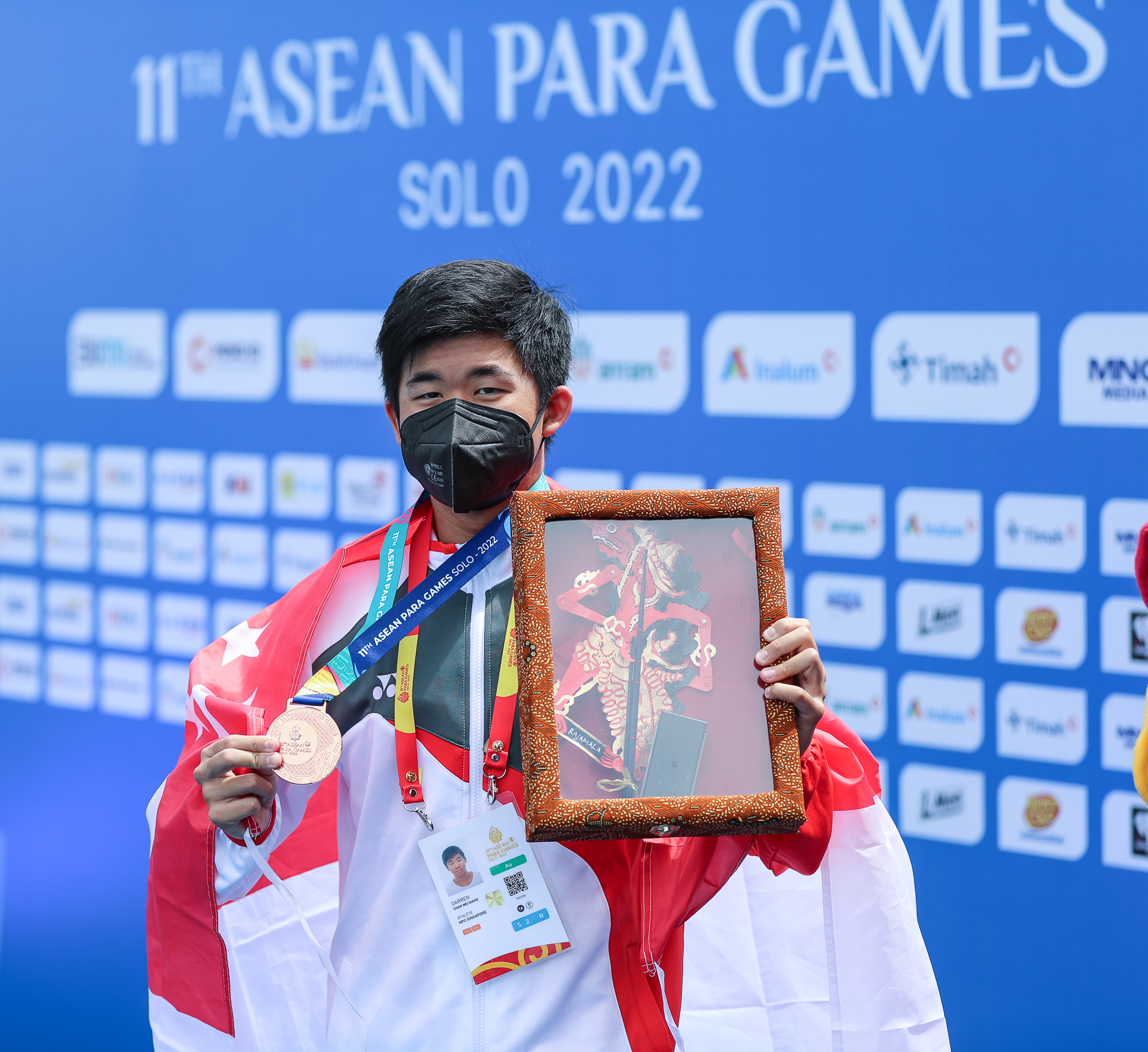 Darren Chua with his bronze medal in the Men's 50M Butterfly S14 Timed Final. Photo Credit: SNPC/Andy Pascua
Day 3 of the ASEAN Para Games also saw the nation's medal tally increase, Darren Chan finished third out of 5 in the Men's 50M Butterfly S14 Final with a time of 29.72 seconds.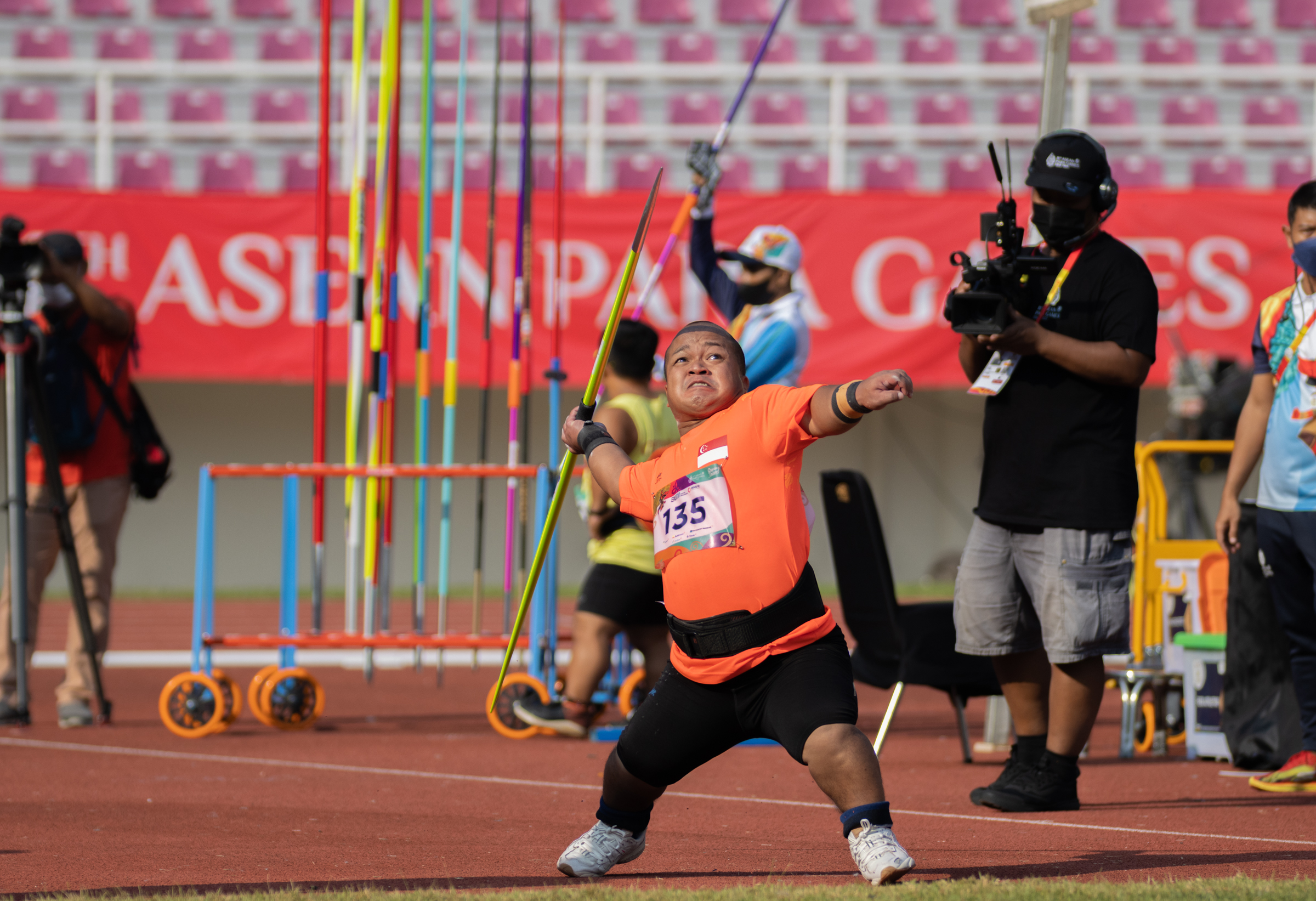 Muhammad Diroy Bin Noordin executing a throw that would eventually bring him bronze. Photo Credit: SNPC/Goh Si Wei
Muhammad Diroy Bin Noordin also took home bronze in the Men's Javelin F40-41 (short stature) Final. The 2019 Sportsman of the year at the Singapore Disability Sports Awards threw an attempt of 26.18 metres and would surprise himself by finishing third, "we have never put so much effort in the javelin because the focus was always on the shot put, and we actually didn't train much on the javelin but I am grateful I did quite well."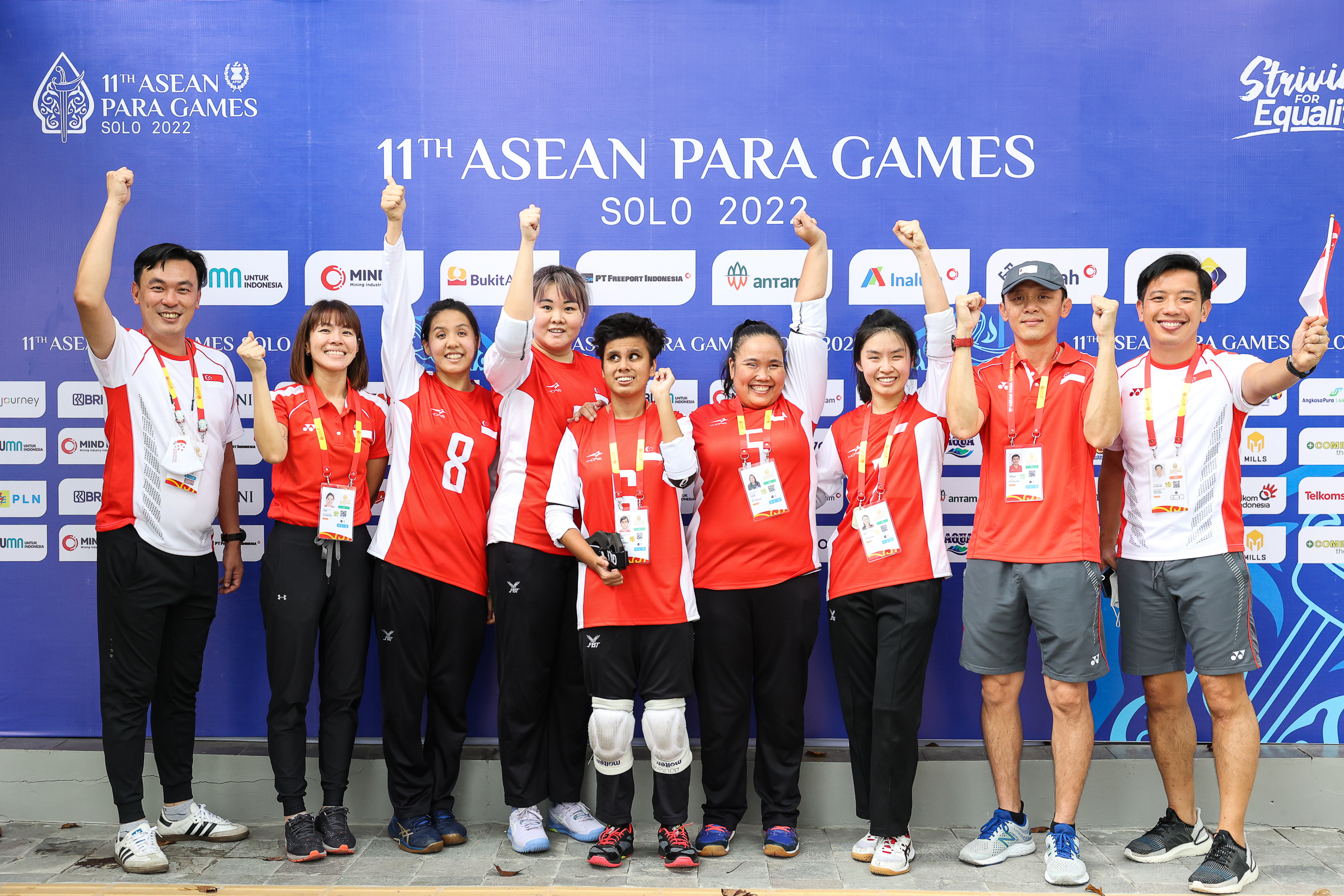 The women's Goalball team are now one match from glory after making it to the semi-finals of the tournament. Photo Credit: SNPC/Calvin Teoh
Meanwhile, the women's Goalball team powered on with another victory, with a 8-3 win over Myanmar. After dropping only one game in the last four attempts, Singapore will now advance to the Semi-Finals stage of the competition.
The 11th ASEAN Para Games is held in Surakarta, Indonesia from 30 July 2022 to 6 August 2022. For the latest Team Singapore coverage and news, follow Team Singapore on their social media channels (Facebook, Instagram, TikTok) or visit the official Team Singapore website.
Related Events & Programmes