Team Singapore
Sri Lankans hold back strong challenge from Team Singapore to retain Asian Netball Championships crown!
by Circle Stories, on September 12, 2022 8:18 AM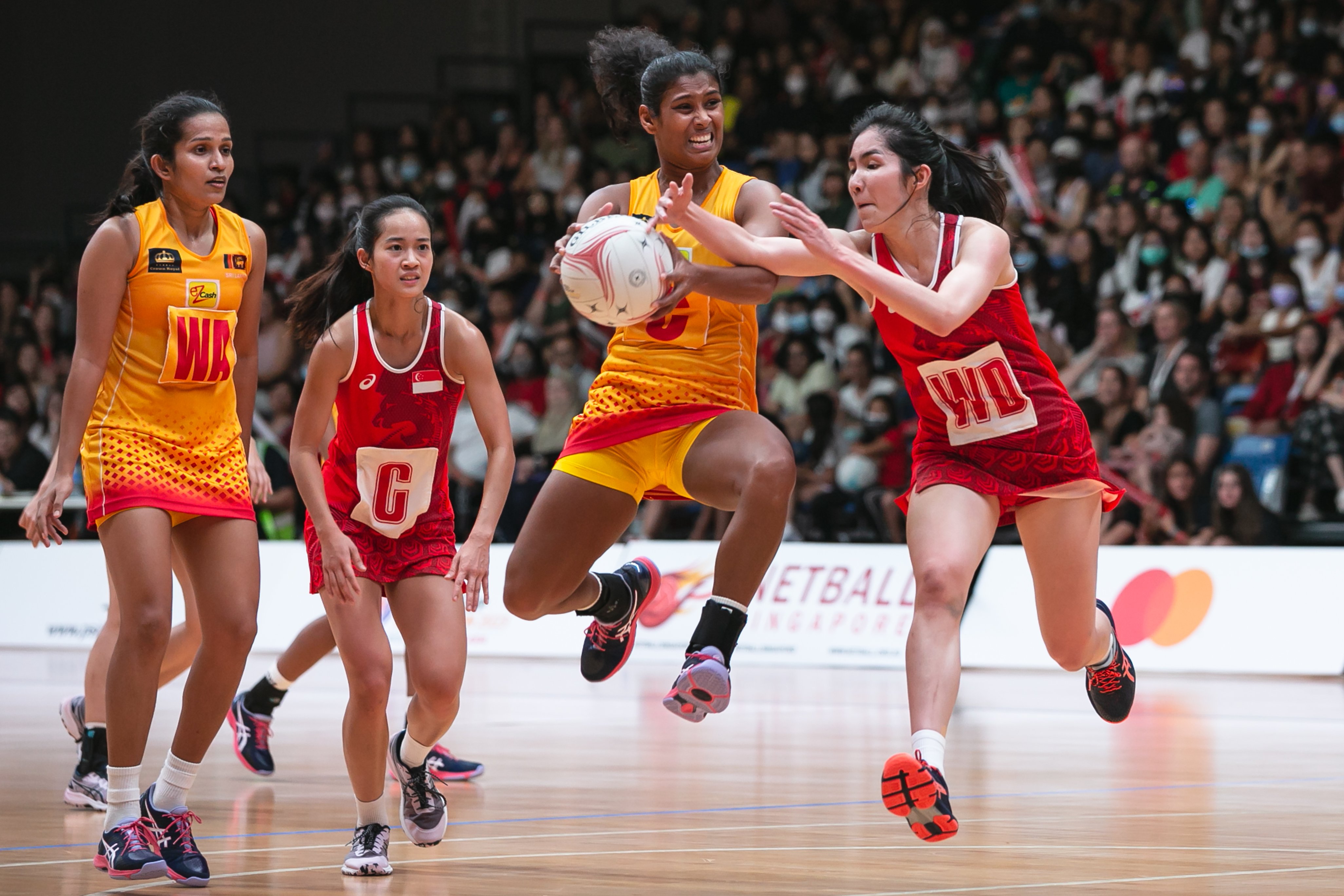 Team Singapore vs Sri Lanka in ANC 2022 Final. Photo Credit : Team Nila Content Producer, Abdul Rahman
11 September 2022 – Sri Lanka survived a scare and a gritty performance by Singapore to win their sixth Asian Netball Championships title at the OCBC Arena on Sunday (11 September). Playing in a sold-out final and in front of a vociferous home crowd whose roars reverberated around the arena, the defending champions overcame a first-half deficit to retain their crown with a 63-53 victory. Malaysia beat Hong Kong 54-42 to finish third.
The results for 11 September are as follows:

Singapore, 3-time Asian champions, started off sharp and were always one step ahead of their opponents in the first quarter, with their nimble footwork and court coverage giving them a 19-13 advantage. Sri Lanka were dogged in their defence and won the second quarter 14-11 to narrow the deficit to 3 goals at the end of the first half. Their persistence was rewarded in the third quarter, with their quest to catch up aided by shooting errors from their Singaporean opponents. The defending champions netted seven straight goals en route to equalising the score and wresting the lead from Singapore in the third quarter. The hosts fought to regain the lead, with young Singapore shooter Amandeep Kaur Chahal, who was fielded at the end of the third quarter, dazzling the crowd as she scored 14 goals in as many attempts. But Sri Lanka were too far ahead, and the final whistle sealed their 63-53 victory.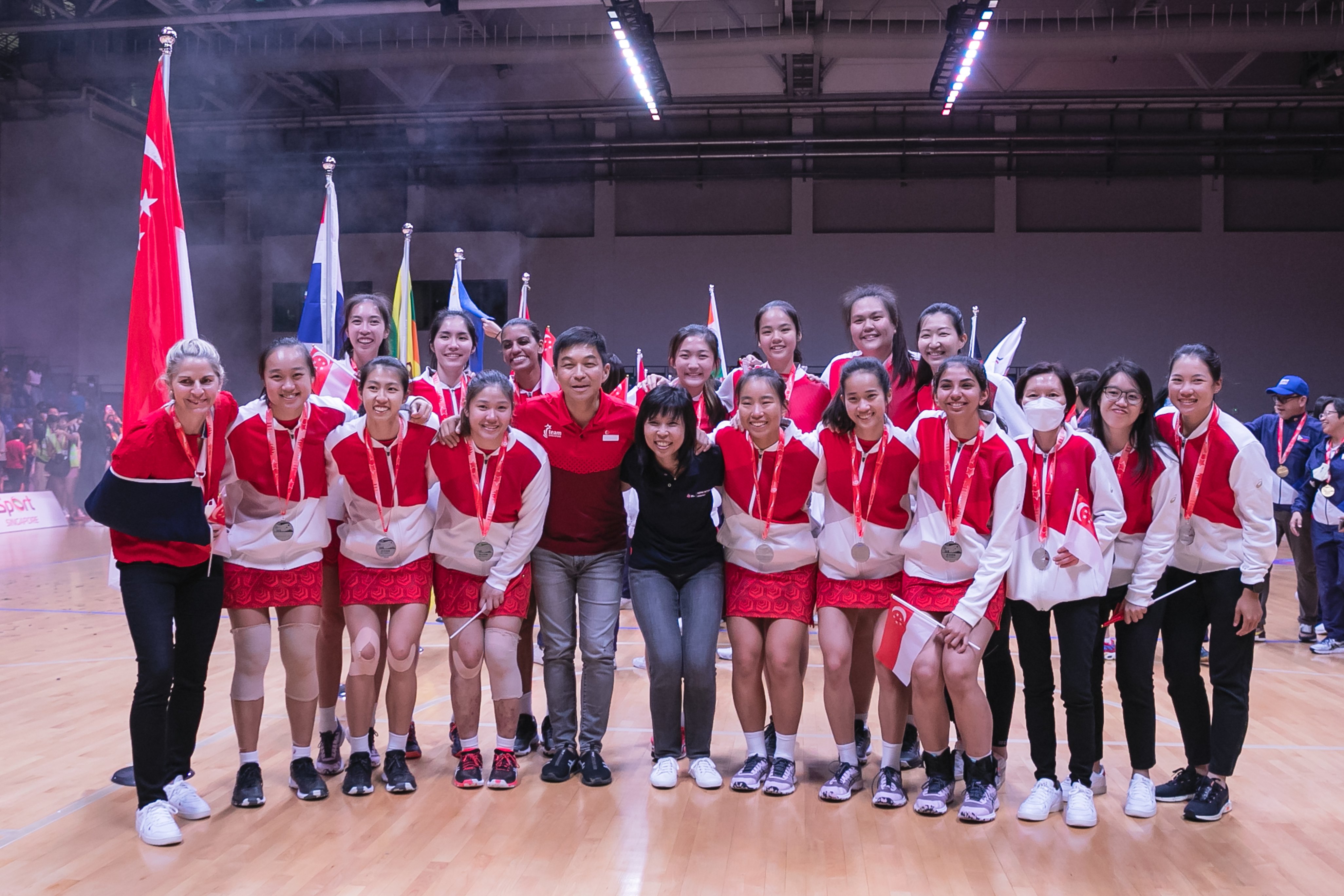 Team Singapore with SNOC President Tan Chuan-Jin (front row, centre). Photo Credit : Team Nila Content Producer, Abdul Rahman
Post-match comments from Singapore's head coach Annette Bishop. Video Credit : Netball Singapore
"The team fought till the end, it was about that pride and passion out there. They never came back when Sri Lanka (caught up) to us. We unfortunately didn't adapt to that, but what they put out there with a young team, I was really proud of them. It's been a hard 2 ½ years with Covid, and when you're trying to explain to the young ones what it's like, they don't really know what it's going to be like until they actually get out there and know what it's like to play in front of a big crowd with experienced teams. To me, they grew so fast and we've still got a lot to learn, so I'm just so proud of them."
Post-match comments from Singapore's Co-Captain Toh Kai Wei. Video Credit : Netball Singapore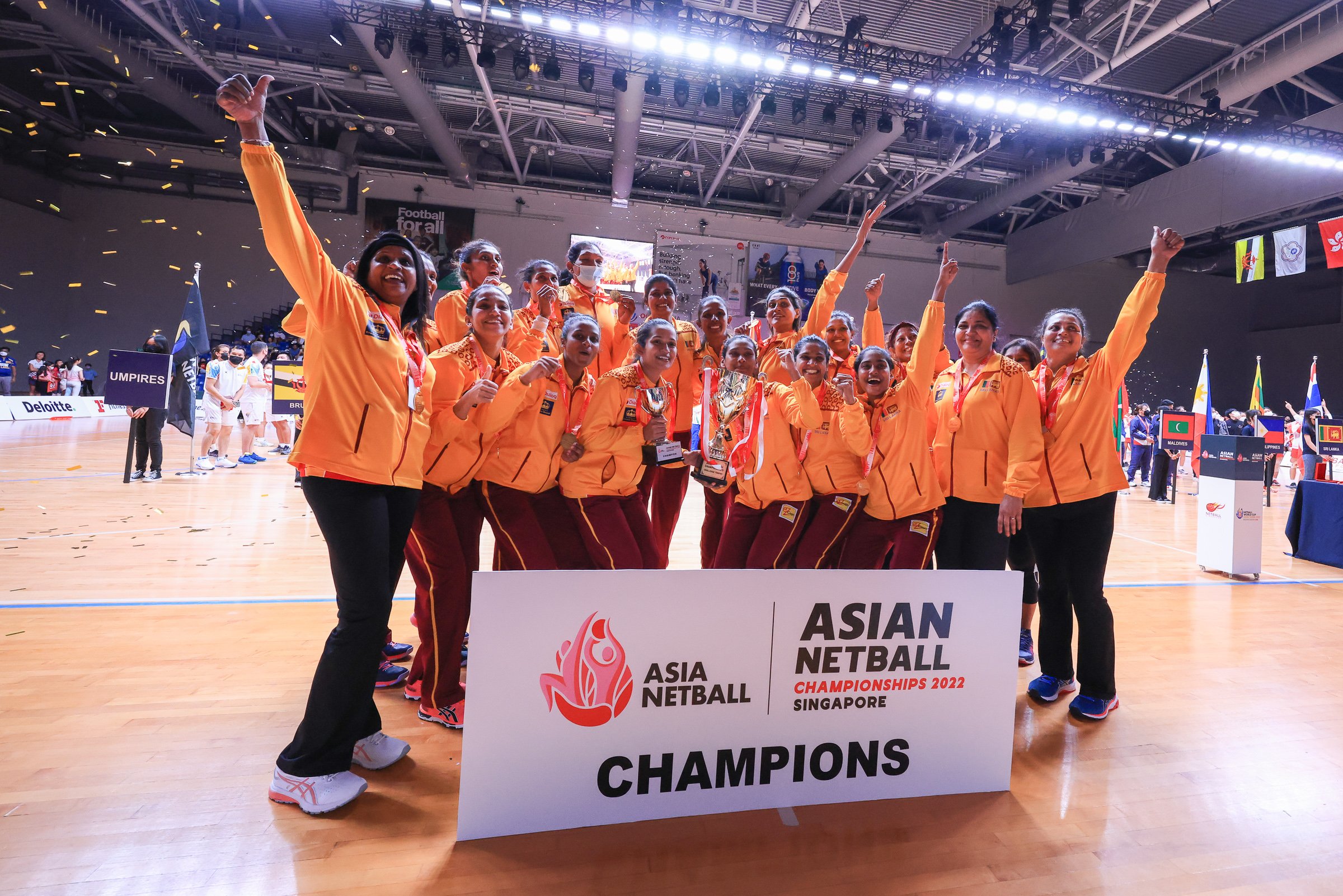 2022 Asian Netball Champions, Sri Lanka. Photo Credit : Team Nila Content Producer, Stanley Cheah
Sri Lanka captain Gayanjali Amarawansa was elated with her team's triumph, especially as they had not played any international matches since the 2019 World Cup. She said: "This is our first competition since then, so I'm really proud of my team and my country. I'm so excited that we're going to Cape Town in 2023 (for the Netball World Cup), and I'm so happy I have no words."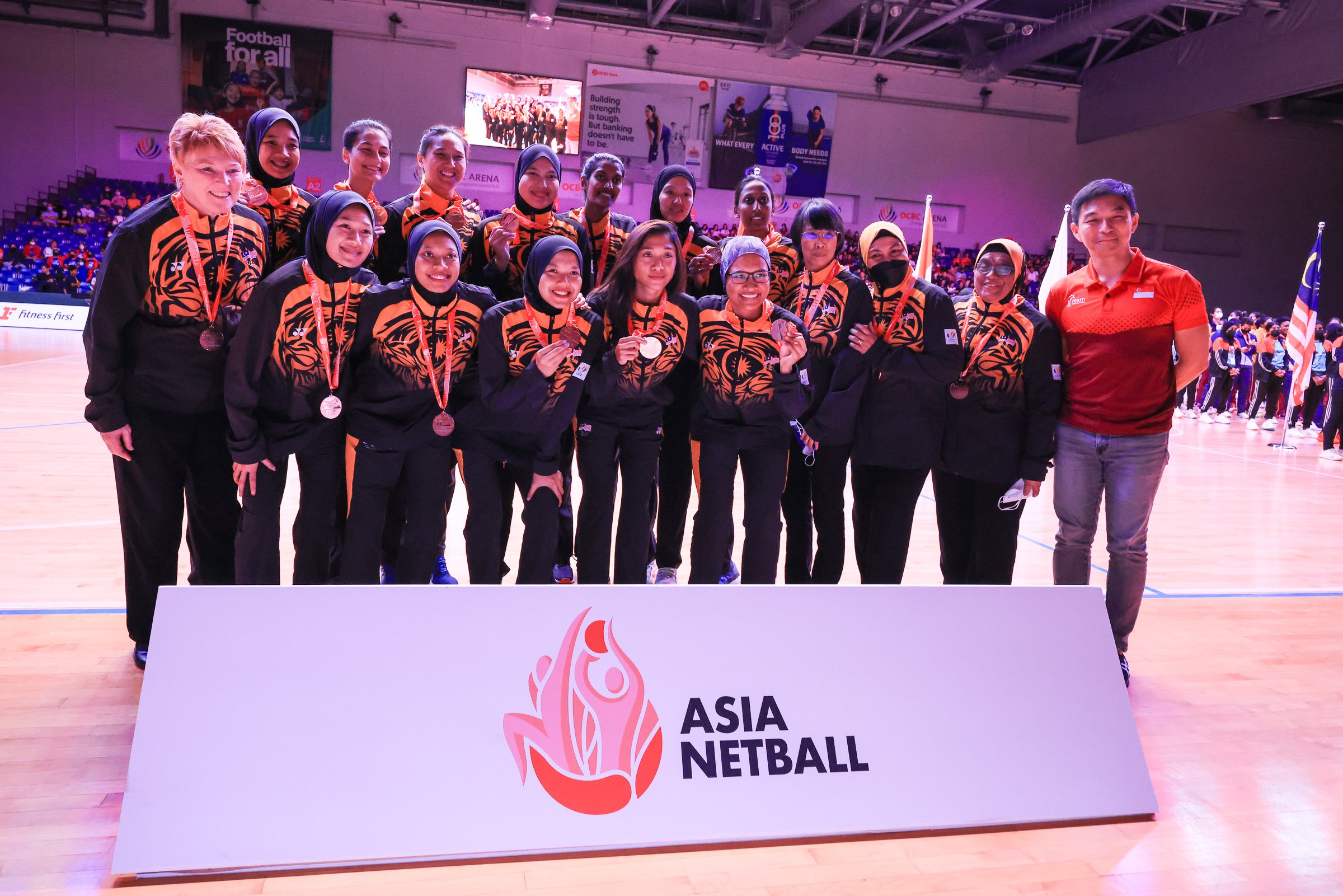 Bronze medallists, 2022 Asian Netball Championships, Malaysia Photo Credit : Team Nila Content Producer, Stanley Cheah
In the battle for bronze, Malaysia took the early lead, though their opponents were always close behind. With the half-time score at 27-30, Hong Kong put on a gutsy performance to level the score to 35-35 in the third quarter. But Malaysia made a timely intercept while up 37-36 to extend their lead to 38-36 and, momentum shifted in their favour after a missed pass from Hong Kong. There was no looking back for the 2019 SEA Games champions as they consolidated their lead to finish in third place.
Malaysia shooter An Najwa Azizan said: "The mission was always to qualify for the World Cup, but although we didn't get to play in the top two this time, it's ok. We took this as the last match for the tournament and we just wanted to give 100%, we wanted to do good for Malaysia. Netball in Malaysia has a very strong fan base, and we are grateful to them. It's good to see some familiar faces in the arena, and I'm just so happy they came over to support us."
Hong Kong captain Gessy Li said: "We gave our all for the game, Malaysia played a great game and we did all we could, for all quarters. It was a good fight. I'm proud of my team, I have no regrets!"
The competition results are available here : https://www.netball.org.sg/event/asian-netball-championships-2022/.
Team India won the BOWL at the 2022 Asian Netball Championships. Photo Credit : Team Nila Content Producer, Stanley Cheah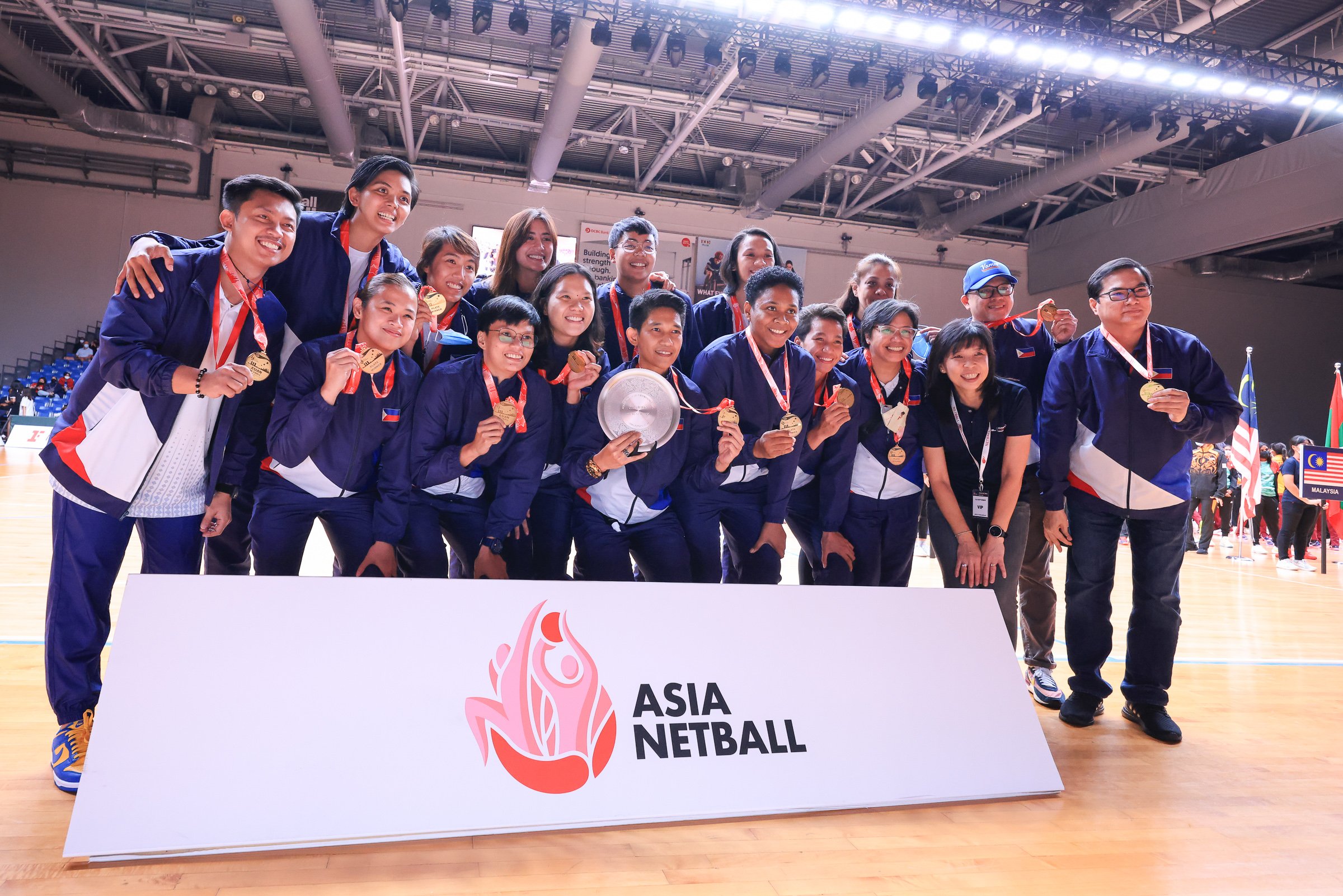 The Philippines won the PLATE at the 2022 Asian Netball Championships. Photo Credit : Team Nila Content Producer, Stanley Cheah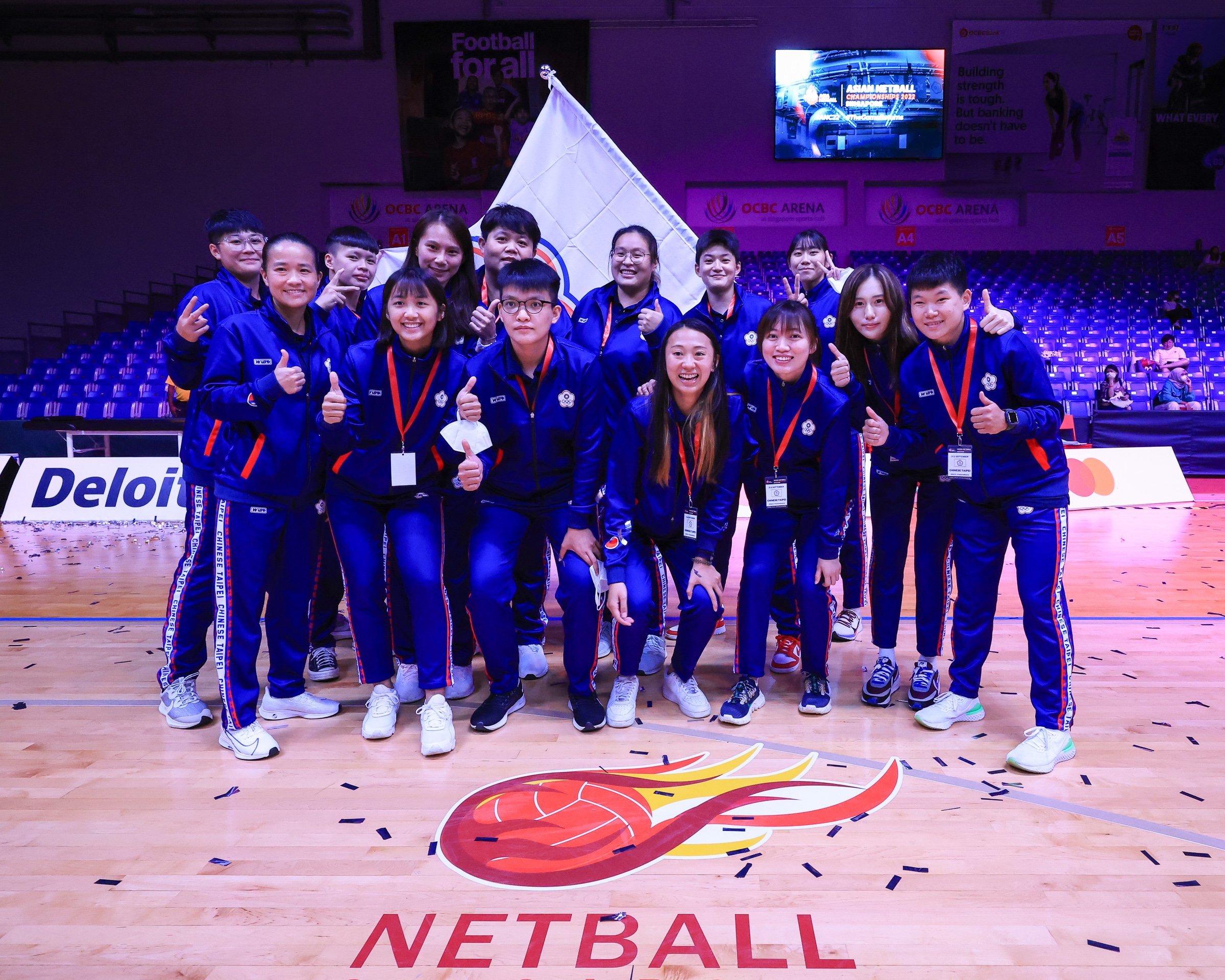 Chinese Taipei team at the 2022 Asian Netball Championships. Photo Credit : Team Nila Content Producer, Stanley Cheah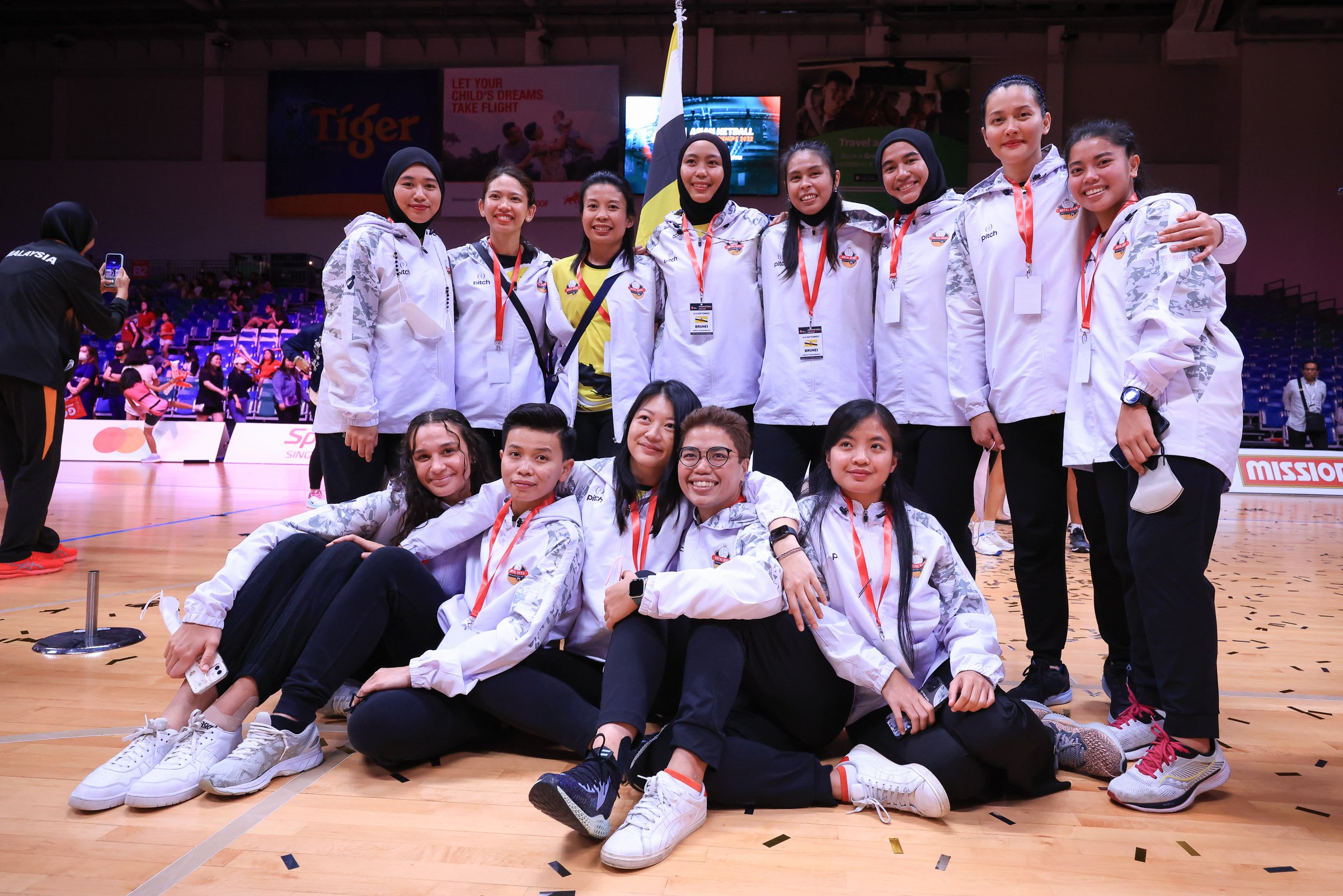 Team Brunei at the 2022 Asian Netball Championships. Photo Credit : Team Nila Content Producer, Stanley Cheah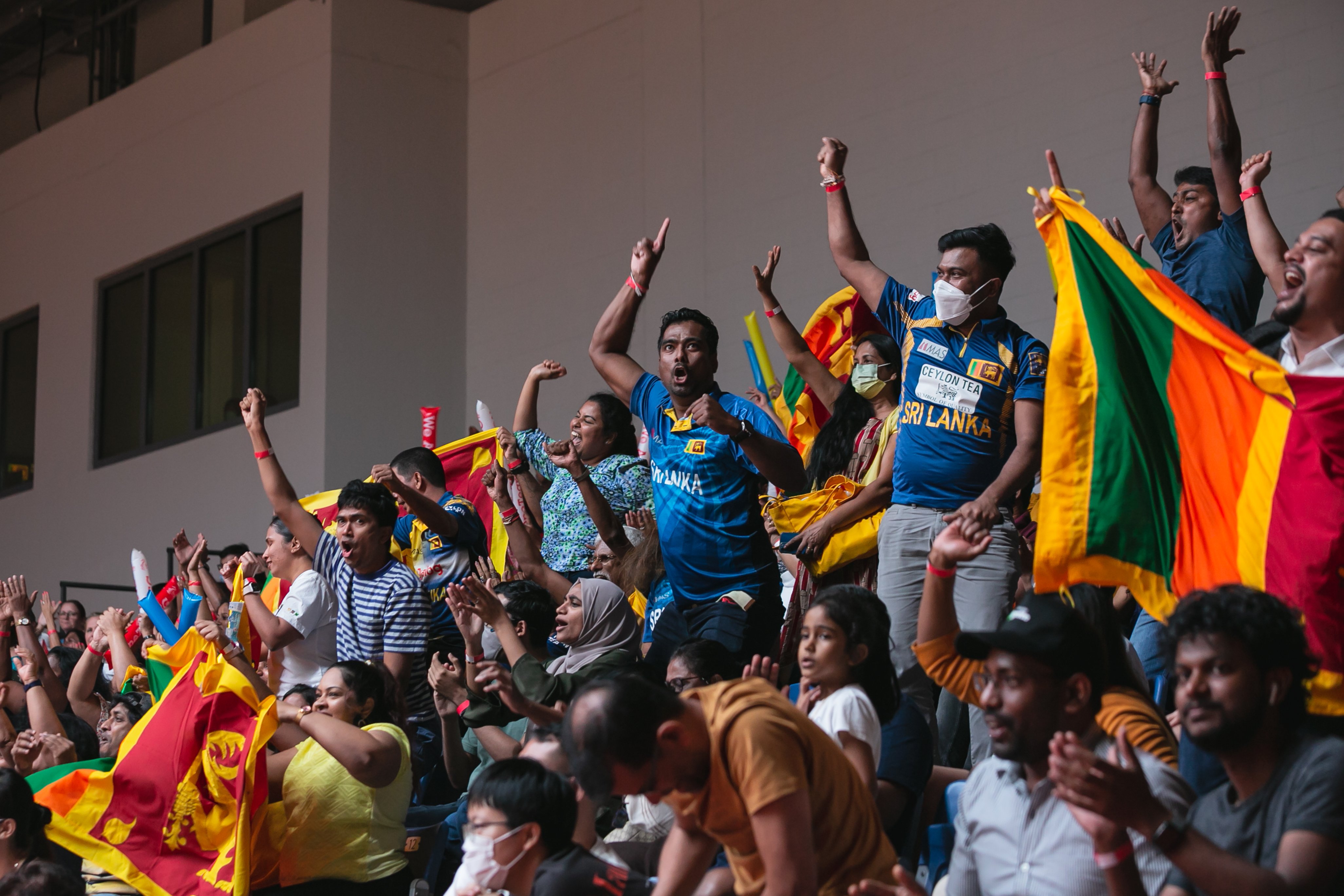 Sri Lankan supporters routing for their team in the grand final. Photo Credit : Team Nila Content Producer, Abdul Rahman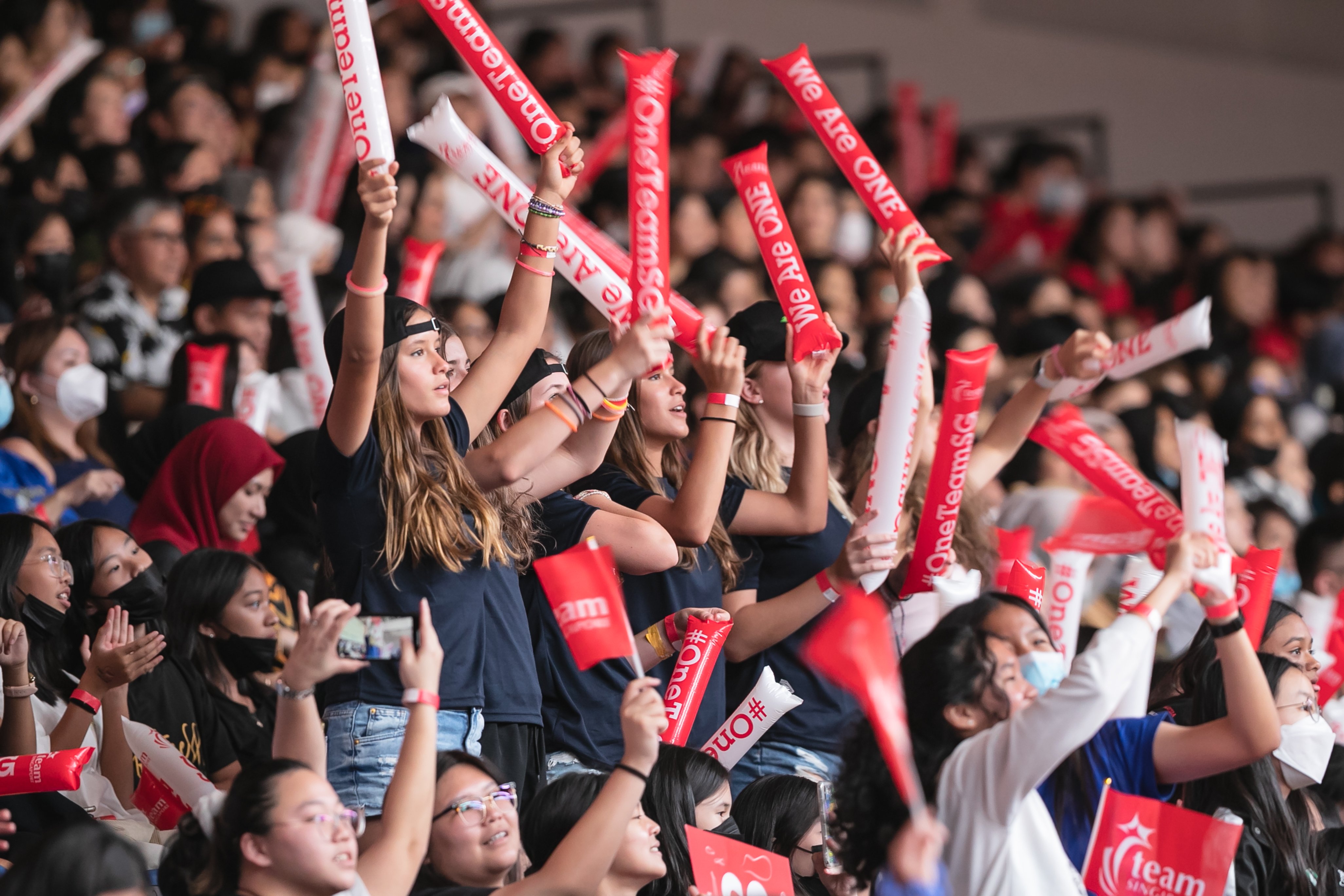 Team Singapore fans cheering their team in the grand final. Photo Credit : Team Nila Content Producer, Abdul Rahman
Related Events & Programmes