Team Singapore
TeamSG is looking to feature in 2023 Netball World Cup in South Africa!
by Circle Stories, on August 31, 2022 8:24 AM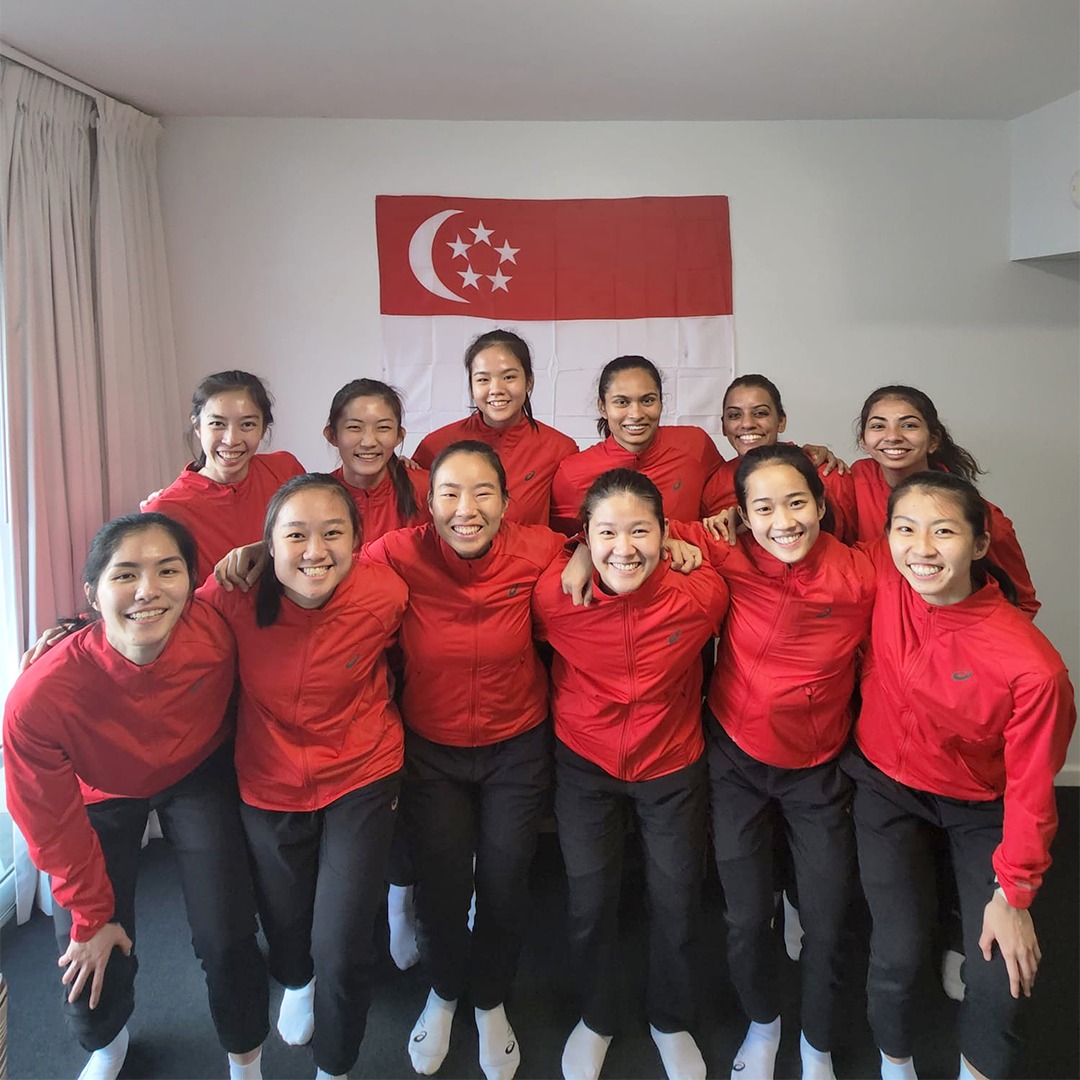 Singapore's national netball squad. Photo Credit : Netball Singapore
Singapore's national netball squad has competed in 7 World Cup campaigns. Their debut was in 1967 with their last being in 2018, just prior to the global pandemic. And the Republic's best showing was in ''67 when they clinched 8th place! Our Team Singapore players were also confined locally from 2020-2021, during the implementation of the nationwide Safe Management Measures (SMMs), which prevented our athletes from training or competing abroad. They also missed out on the biennial Southeast Asian Games in May 2022, when hosts Vietnam chose not to include the sport among the 40-sporting disciplines roster in Hanoi.
Come 3 September though, it marks the long-awaited return of Team Singapore to an international competition. The Republic will open their campaign against Japan in a Group B clash, before facing the Maldives a day later at the OCBC Arena.
Singapore were runners-up at the last edition of the Asian Netball Championships (ANC) in 2018. And the top 2 finalists this time round, will attain automatic qualification to the 2023 Netball World Cup in Cape Town, South Africa. (The 2020 ANC was cancelled due to the Covid-19 pandemic). So with a place at the 5th straight World Cup at stake, new national coach Annette Bishop has chosen her fina1 12 players. They include midfielder Tan Yi Jie, shooter Amandeep Kaur Chahal and defender Miki Ng – earned their first caps this year at the PacificAus Sports Netball Series in March, while defender Yew Shu Ning is set to make her international debut at the ANC 2022.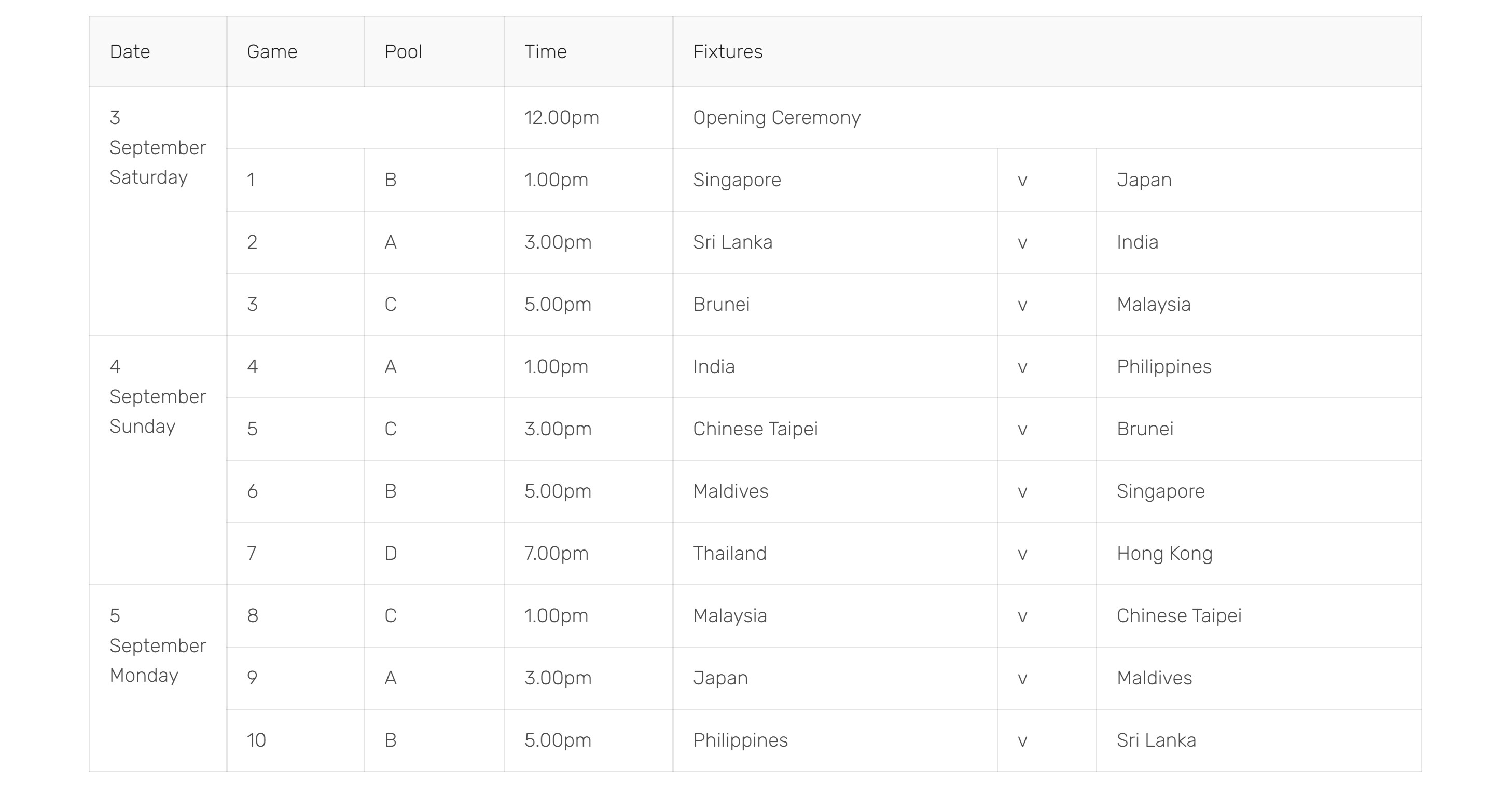 Competition Schedule of ANC in 1st round. Image Credit : netball.org.sg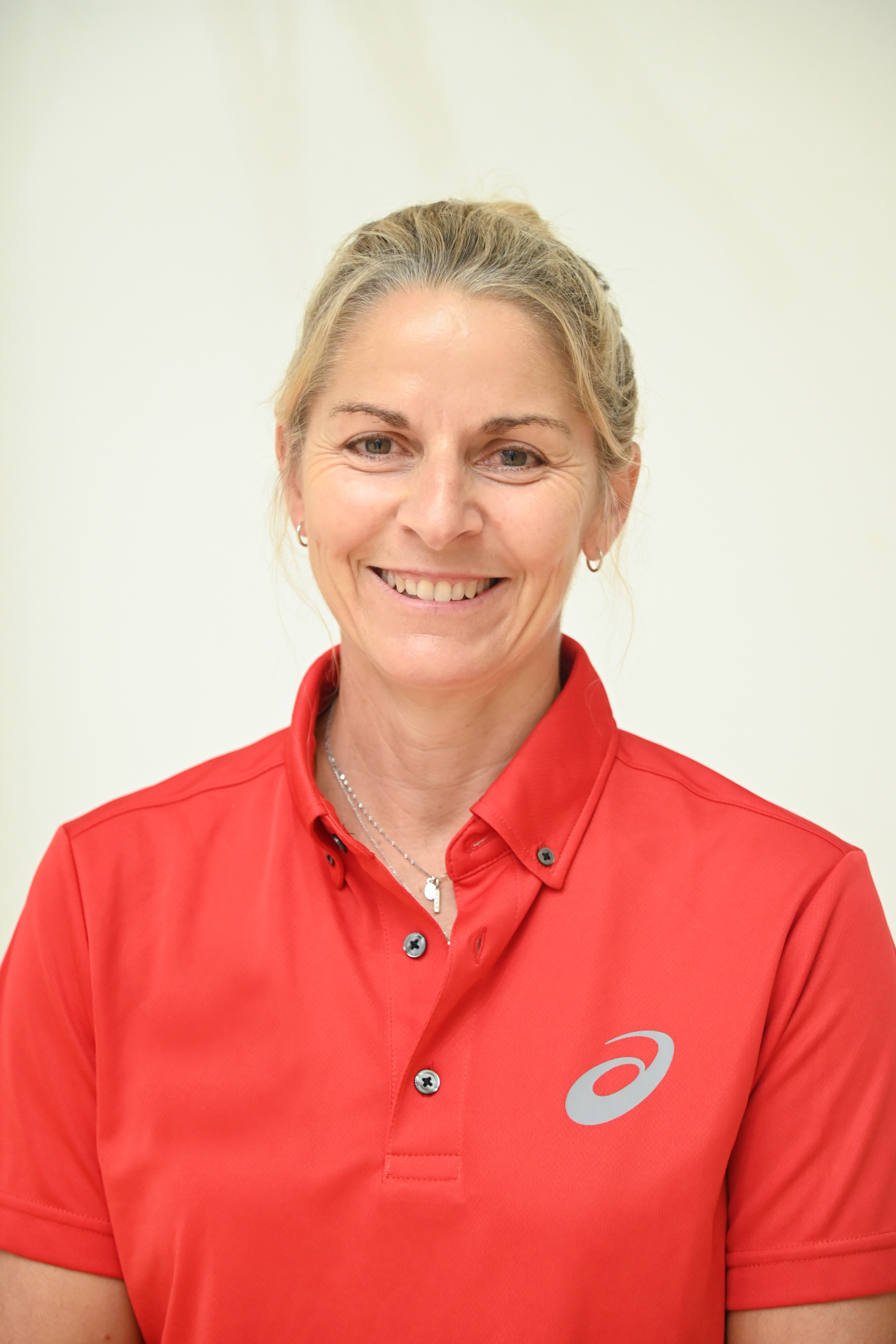 Singapore's national netball coach, Annette Bishop. Photo Credit : Netball Singapore


Less than a week to the start of the 2022 ANC, ActiveSG Circle held a series of email interviews with Team Singapore's national players. They include Charmaine Soh and co-Captain Khor Ting Fan. We start 1st by hearing from national coach, Annette Bishop.


Email-based Interview with Coach Annette Bishop
The team spent a week in Perth for preparations, before the final squad was announced for the ANC.
Could you describe briefly the preps in Perth and what are you working on, with just days to your opening match on Sep 3rd?

Coach : We spent the last few months finetuning our set plays and techniques while also continuing to improve our fitness, and Perth was really about putting all of that together. We've really strengthened our communication on court as well, and we have some solid combinations ahead of the competition.


With almost half (ie 5 players) of your 12-member squad featuring for the 1st time at a major tournament, is that a real concern on your part, given the expected big-match temperament?

Coach : Not at all. Our players have been very active on the local netball scene from before they joined the Opens squad, starting from the age group and schools levels and being regular faces in the Netball Super League. We must also remember that the Covid-19 situation meant that our team could not compete internationally for a huge part of the last three years, but they have been practising and playing training matches internally.

We've resumed playing some international matches this year on our training tours, most of our players have experienced a competitive game. There will of course be some pre-match nerves no matter the level of competition and this applies to both new and experienced players, but the newer members of our team have so far shown themselves to be steady players who are hungry to do their part for Singapore. Our senior players have also stepped up on and off the court to guide their team-mates, so I'm confident our team will be able to manage the situation well and focus on our goal


This is your 1st major campaign with Team Singapore since your arrival. Hence, what are you hoping from the team at this ANC which Singapore finished 2nd in 2018?

Coach : The goal is always to win, of course. The top four seeds are Sri Lanka, Malaysia, Singapore and Hong Kong, and Team Singapore is probably the youngest of the four. Our team has been training very hard and morale is high – the players are all eager to be competing in front of their family and friends. We've put in the work and we're aiming for the win, and we hope the home fans come out in full force to support Singapore at the OCBC Arena next week.


Who should Singaporeans be keeping an eye on, when they come down to support you at the OCBC Arena?

Coach : Co-captain Toh Kai Wei is definitely one to watch – she's not new to the squad but she has stepped up not as just co-captain, but has also been leading from the front. We have a number of newer players as well, and the ANC is the perfect chance for Singapore to get to know them. The ones to watch include Tan Yi Jie, a pocket-rocket with plenty to offer and potential to be an exciting player in the future, as well as Yew Shu Ning, who is a strong defender and set to earn her first cap.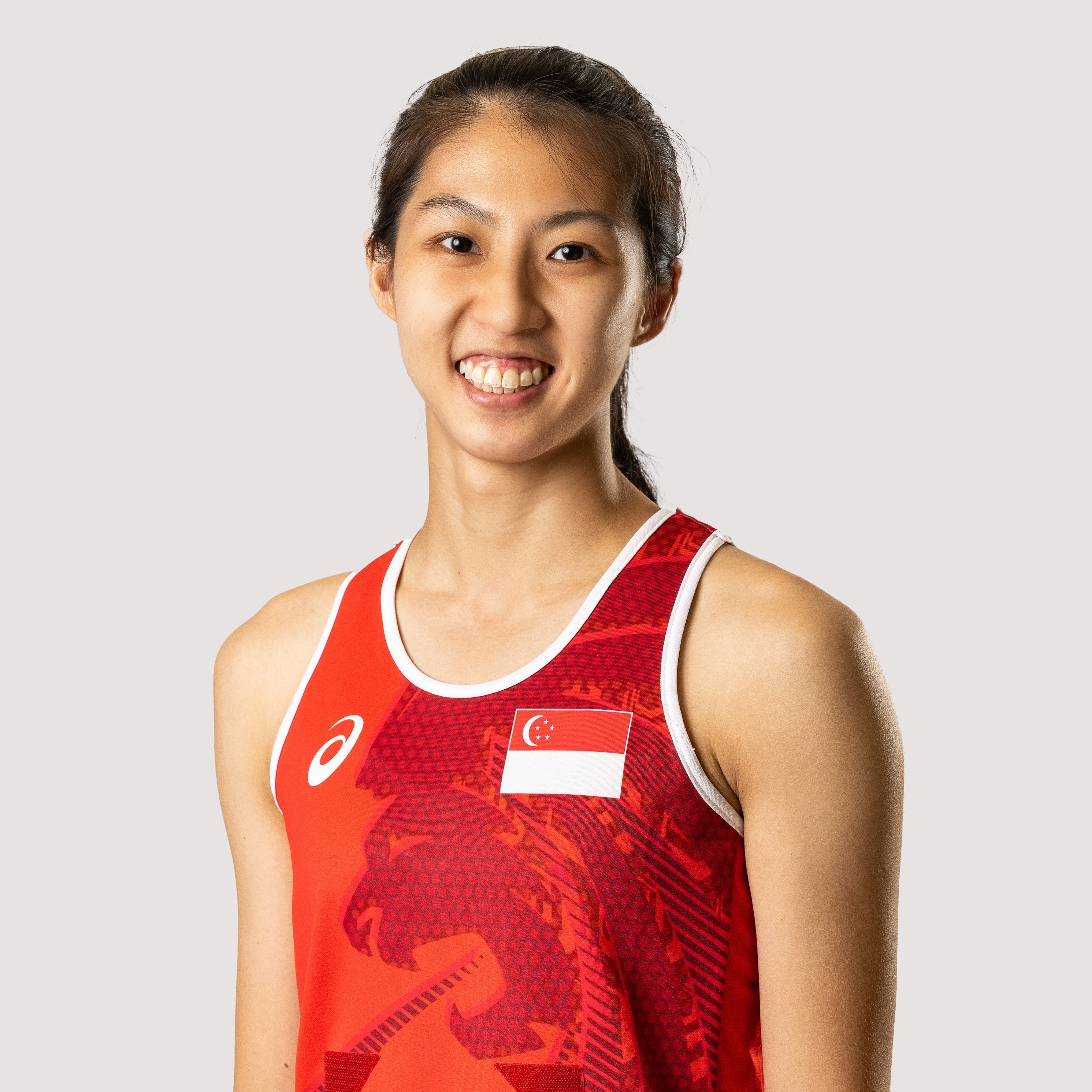 TeamSG Co-Captain Khor Ting Fang. Photo Credit : Netball Singapore
Co-Captain Khor Ting Fang
The ANC will mark your debut at a major tournament. How do you feel with just days to go before the start on Sep 3rd?

Ting Fang : It's definitely exciting to finally be able to play in front of my friends and family, though a little nervous as well! It has been a long break from international netball due to Covid-19, but we're all really glad that we can be back on court again, especially in front of our home crowd. We've been training hard over the past 2 years, so we hope to be able to show the fans what we've been working for!
Were you surprised at being named Co-Captain, despite your 1st time appearance at a major event?

Ting Fang : It definitely came as a surprise for me, but I'm very honoured to be given the chance to lead the team together with my fellow co-captain Kai Wei. Despite it being my debut at a major series, I've been with the Opens squad for the past 4 years, so I'm excited to now be able to step on court and contribute in the best way I can.
Could you briefly describe the manner in which you lead the team on the court? (In other words, how do you interact with your team-mates during Game-time?)

Ting Fang : I think I play more of a supportive role on court, so I often clap or shout encouragements like "I'm here" and also "Good shot!" as I play or even from the bench. Kai is the one who makes the funny comments and crack the team up every now and then haha!
Do you have a message for Singaporeans to come down and cheer for your team at the OCBC Arena?
Ting Fang : We've been working hard on and off the court to be ready for the Asian Netball Championships, so come down and support us for our games! We hope to see you there in the sea of red 🇸🇬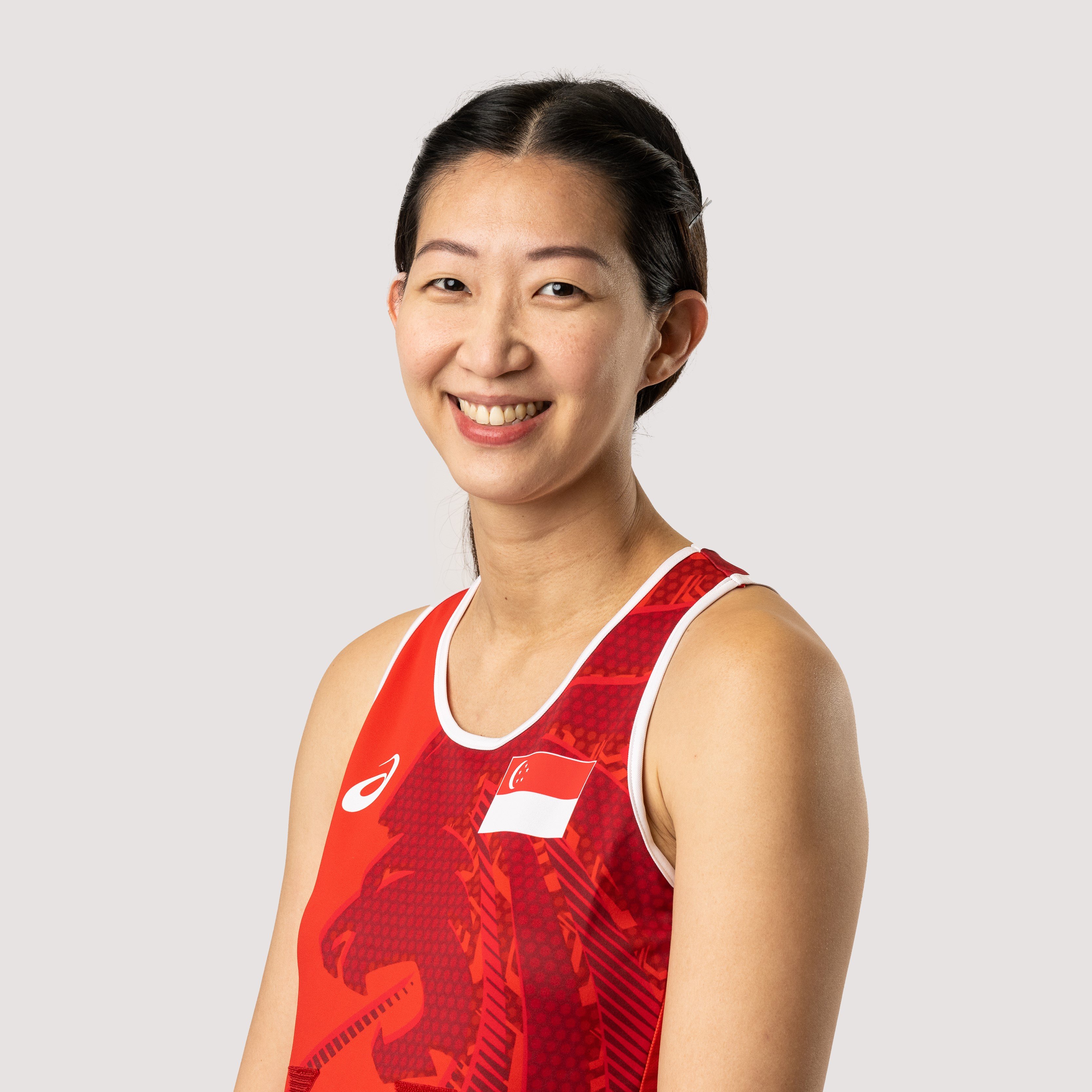 Team Singapore's Charmaine Soh. Photo Credit : Netball Singapore
Charmaine Soh
With just days to go before your 1st opening match, what's going through your mind Charmaine?

Charmaine : It's my first competition after having a baby, so I'm very excited. I've missed training with the team and can't wait to walk out on court at the OCBC Arena again.


How are you hoping to contribute to this new-look Team Singapore side?

Charmaine : I always aim to do my best for my team by scoring as many goals as possible in every match. Netball is a team sport, and I've been lucky to have been assisted by capable team-mates throughout my playing career. I'm also the oldest player on the ANC 2022 team, so if any of my younger team-mates come to me for tips and advice, I'm always happy to share my experiences as well.


With both Kimberly Lim and yourself as the most experienced players in the team, what are you expecting from your younger team-mates at the 2022 ANC?

Charmaine : The younger players may be new to the team, but they are a hardworking, dedicated group. We can definitely expect to see these qualities on display when we play our games at the Asian Netball Championships. They are talented athletes too, with quick feet both on and off the court – check out Netball Singapore's social media pages for a glimpse of their dance talent!


Is it your personal mission to try and qualify for a 3rd World Cup campaign?
Charmaine : The goal is always to aim to reach the highest possible level. Our immediate focus right now is on our first match of the Asian Netball Championships 2022. As with all tournaments, we will continue to take it one game at a time and focus on our processes so that we can achieve our goals
Have you gotten your tickets yet? Show your support for Team Singapore and get your tickets to ANC22 that's taking place from 3 to 11 September at the OCBC Arena. Tickets are available here on Ticketmaster!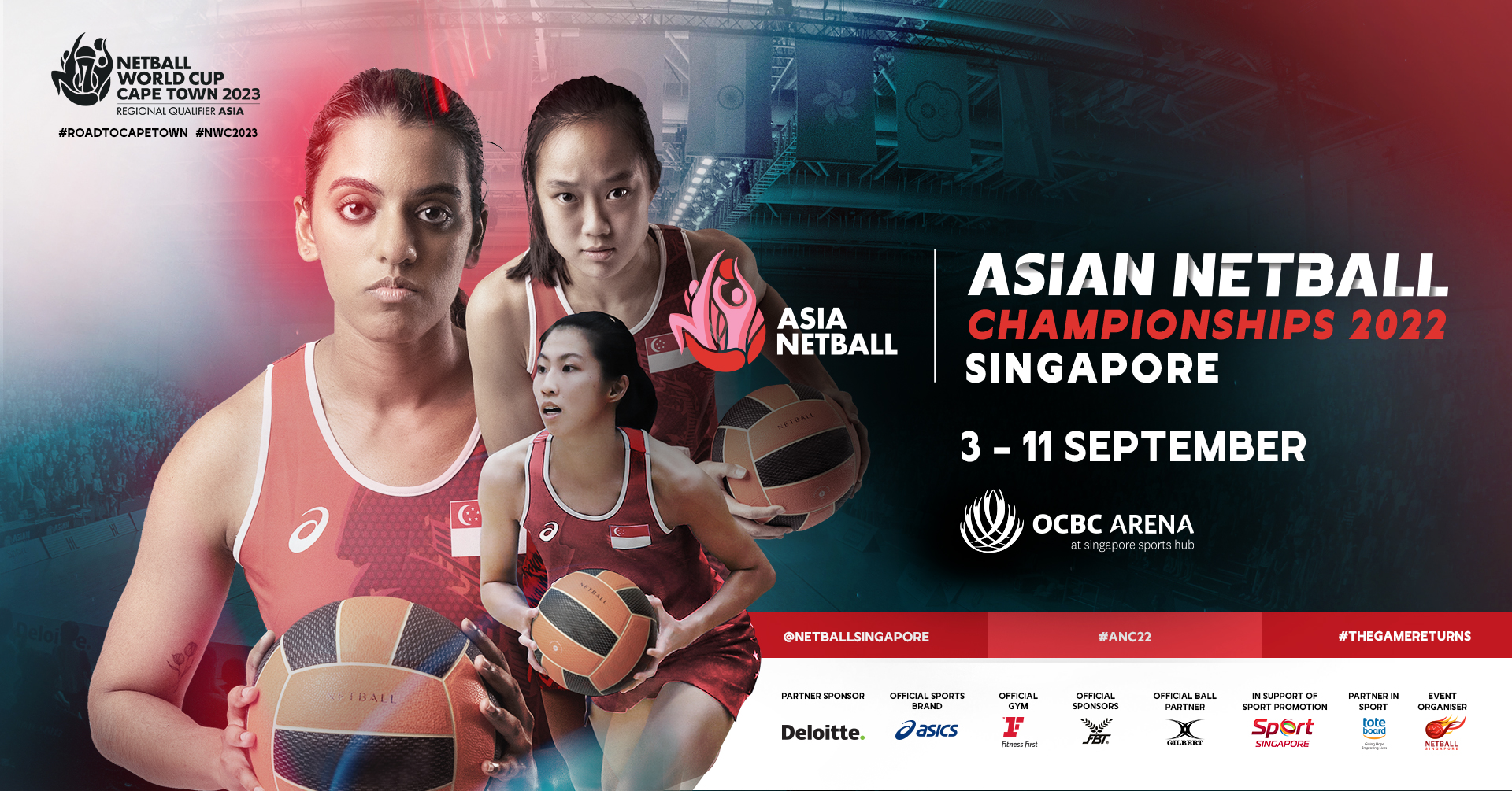 Related Events & Programmes