GetActive! Playtime
Choose your favourite Lion City Dance Convention finalist!
by Circle Stories, on November 18, 2021 16:00 PM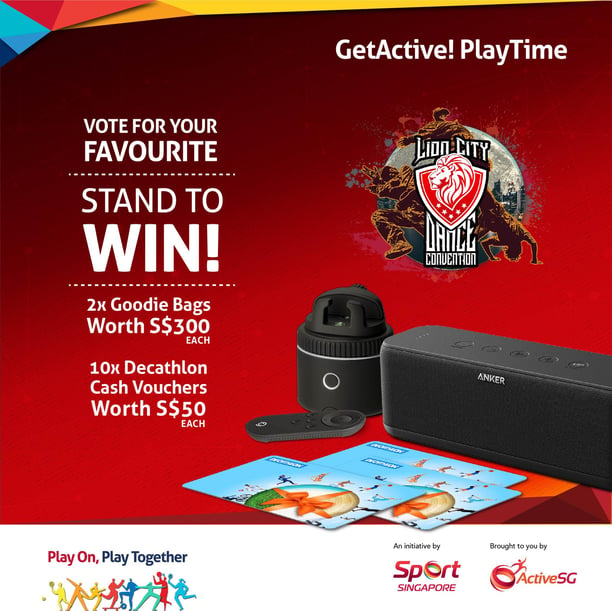 Our 16 finalists in each category have fought their valiant battles. The judges may have crowned their winners, but we want to hear YOUR voice!
Catch the finalists in all their battle glory!
Click here to watch the finalists battle it out, choose who is your favorite dancer, cast your vote and tell us why. You should hurry though, the voting centre will close soon!
Vote now and stand a chance to win attractive prizes, including a goodie bag worth $300 or $50 in Decathlon vouchers. The most popular finalist will also win a goodie bag of their own!
*Terms and Conditions apply.
Voting Period: 17th November to 1st December
The finalists are waiting. VOTE NOW
Recent Events & Programmes