Wellness
CoachSG Conference 2021 - All You Need To Know ahead of the upcoming 3-day hybrid event!
by Circle Stories, on October 19, 2021 16:00 PM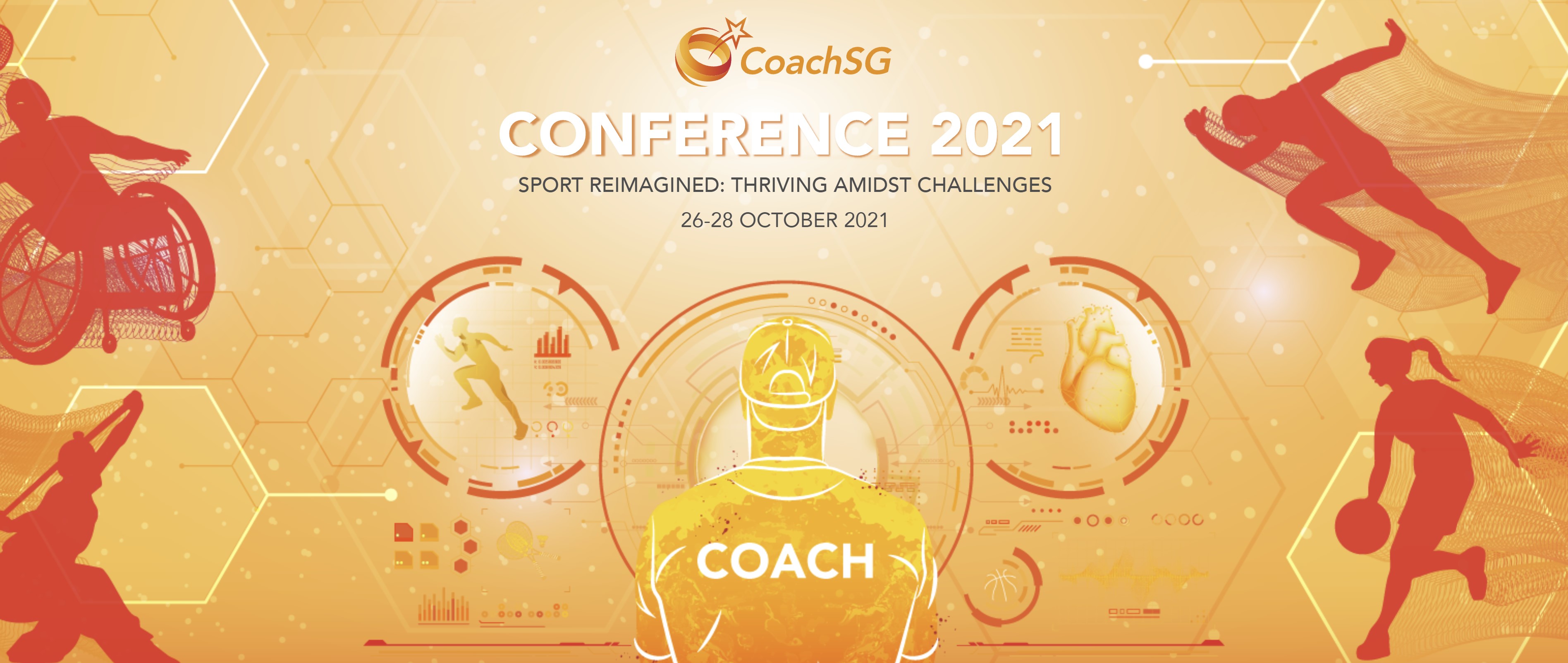 The main theme of the CoachSG Conference 2020 was "Coaching Better Everyday : Think Global, ACT Local – Adapt, Create, Transform." It was a 3-day hybrid event which saw coaches (local and foreign), safeguarding officers, parents, sport administrators and students participating in the 4th edition of the Conference. Discussions were held to address the evolving landscape for coaching and development, in light of moving towards "the new normal" in our everyday lives.
Fast forward a year later, CoachSG and the Singapore Sport Institute are working extremely hard to prepare for the 5th edition of the Conference, which is taking place from 26 to 28 October 2021. With a new theme of "Sport Reimagined: Thriving Amidst Challenges", it aims to encapsulate the opportunities that were presented to coaches in 2020, to reimagine their coaching practices and professionally arm themselves with progressive pedagogies in the digital space.
ACT, revisited, is a reminder for coaches to continually: "Adapt" and be receptive to "Create" and seize opportunities with renewed knowledge, and "Transform" the local coaching ecosystem leveraged through innovative coaching.
"I am very pleased to announce that we have lined up renowned and inspiring keynote speakers and a host of engaging expert presenters in multiple breakout sessions in a specially curated programme with the strands of Sport Leadership, Coaching Pedagogy and Sport Science. Coupled with a truly immersive online platform, I believe that the programme will most certainly excite, engage and educate all of us", said Mohamed Azhar Yusof (Head, CoachSG).
Keynote Speakers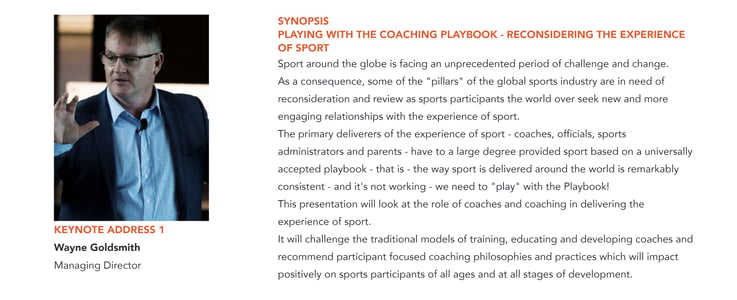 Wayne Goldsmith has been one of the leading creative minds in sport for the past 30 years. A mentor, educator, coach, writer, speaker and innovator, Wayne has been at the forefront of leading new directions in coach education and development across the globe for more than a quarter of a century. Wayne lives on the Gold Coast, Australia.

Yuko Fujii is currently the Head Coach of the Brazilian Men's Judo Team, making history as the first female head coach of Brazilian men's judo. Yuko was born in Japan and started learning Judo at a local club when she was five years old in 1987. After graduating from Hiroshima University, she moved to Great Britain in 2007 where she got involved in coaching judo as an Assistant-Coach at the University of Bath. At the end of 2009, she was asked to help coach TeamGB to prepare for the 2012 London Olympic Games. In 2013, she was asked to work for the Brazilian Judo Federation as an assistant technical coach for both the men and women in preparation for the Rio Olympics in 2016 before being appointed as the Head Coach in 2018.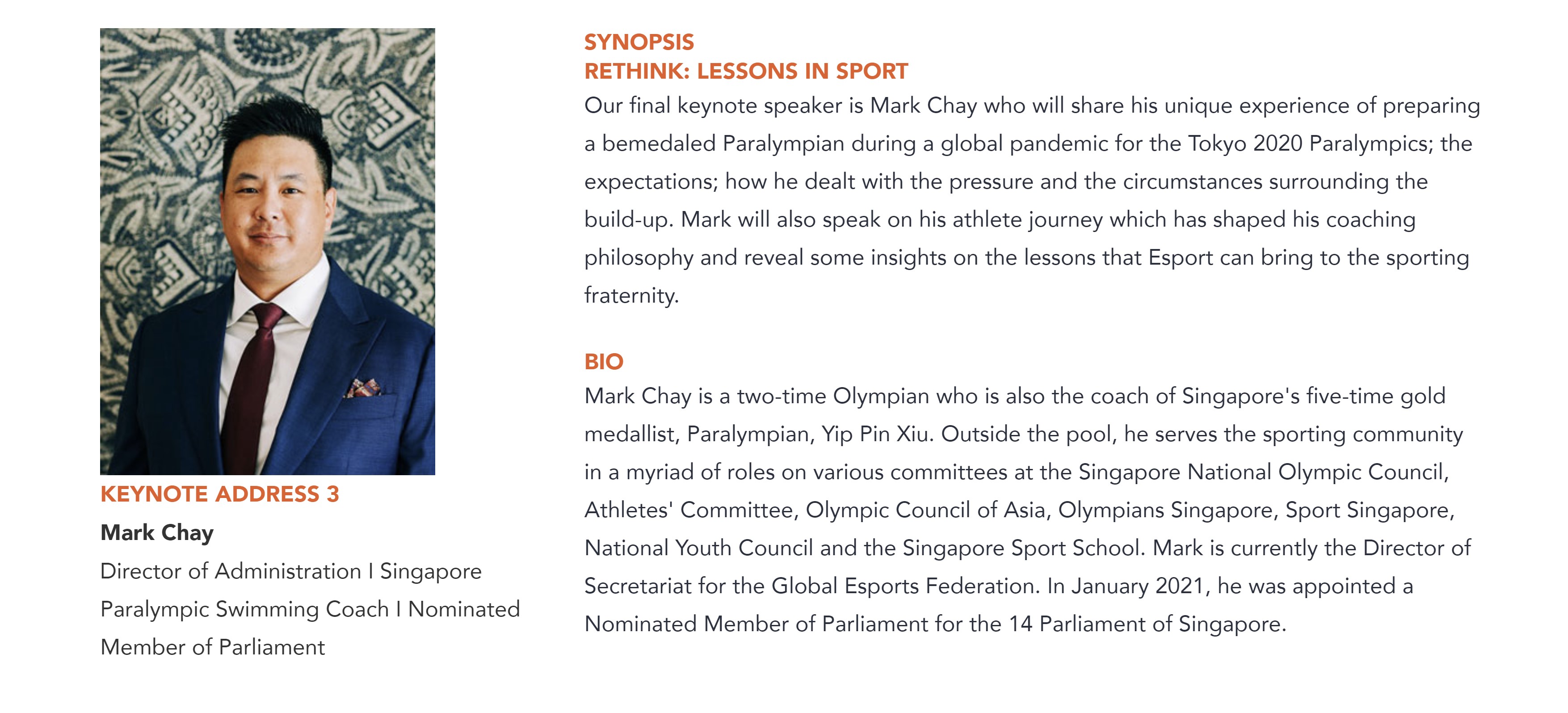 Mark Chay represented Singapore from 1997 to 2005 in the sport of swimming. That includes 5 SEA Games campaigns, 2 Asian and 2 Commonwealth Games, plus 2 Summer Olympiads. And he is the current coach of Singapore's most decorated Paralympian, Yip Pin Xiu.
Daily Conference Programme Schedule & Breakout Sessions
There are 10 different breakout topics on Day 1, which covers the various aspects of coaching. From remote coaching as the next paradigm shift in coaching, to understanding athletes' wellbeing as a performance enabler, Attendees will get their pick to enhance one's knowledge / skills to #CoachBetterEveryDay.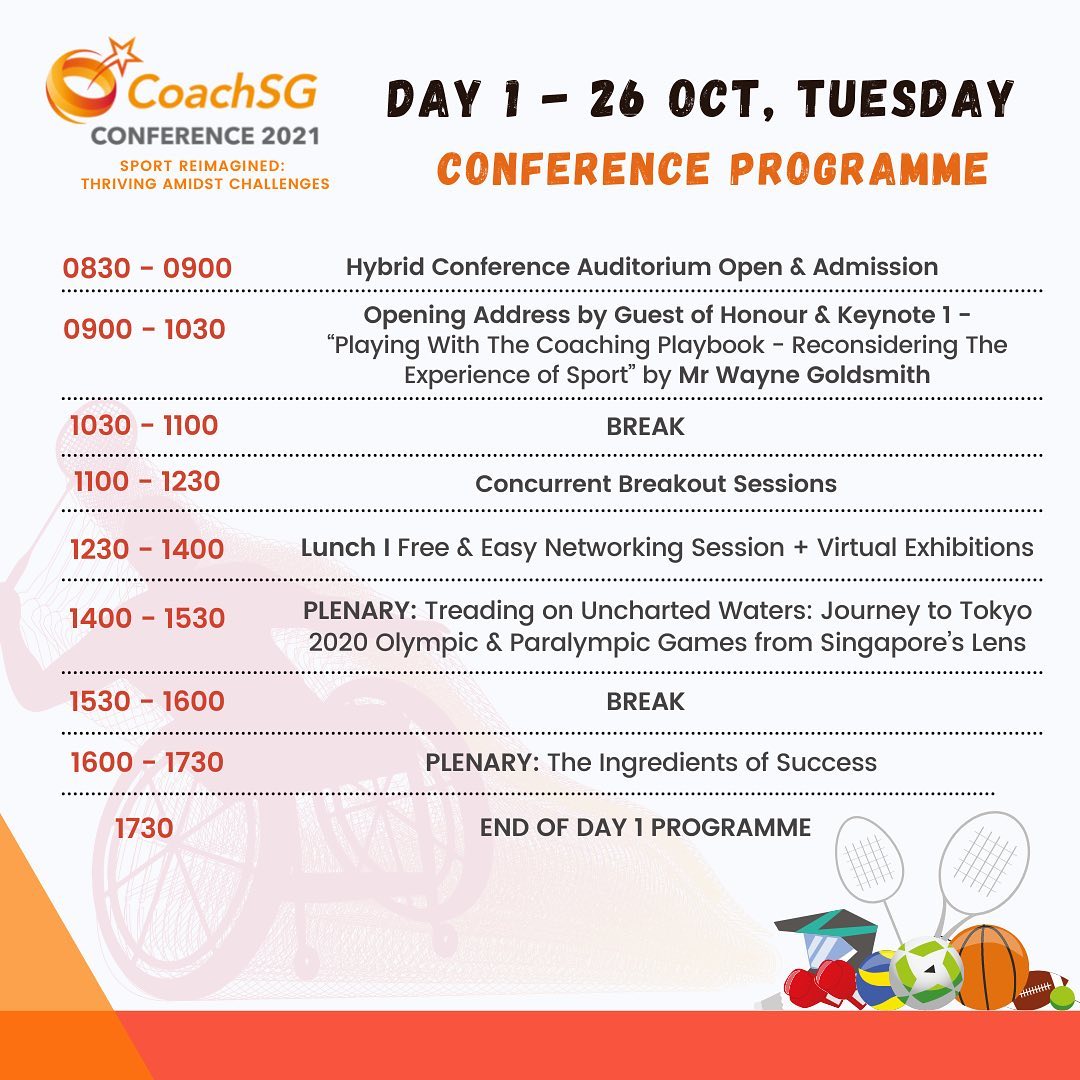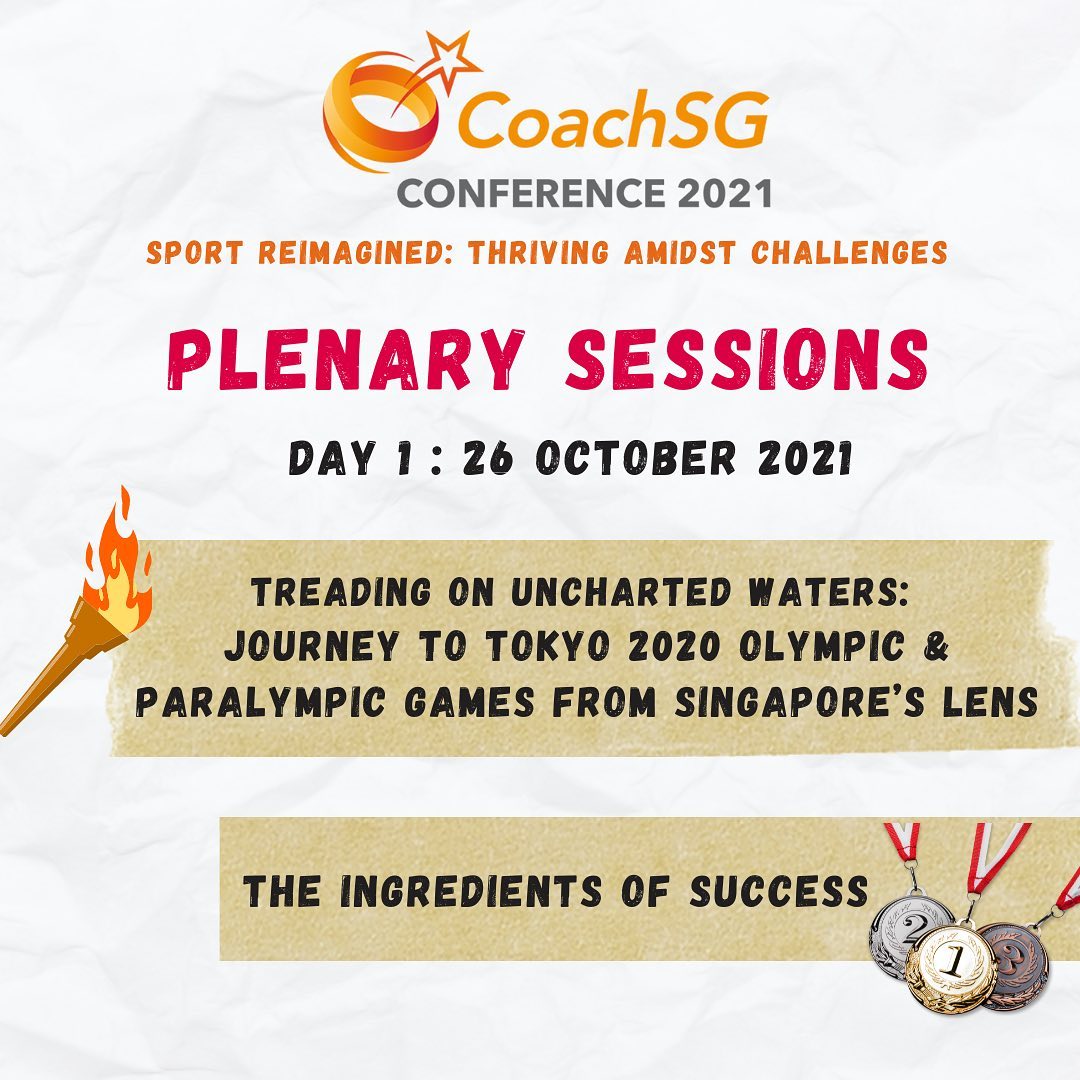 Apart from the exciting keynote speakers and breakout sessions, CoachSG have curated a diverse list of plenary sessions with engaging speakers that covers their 3 broad conference themes of Sport Science & Technology, Coaching Pedagogy, and Leadership.
Find out what "ingredients" are needed for success from a kayaking Olympic Champion himself, or gain insights on the different types of leadership styles that work best for different athletes from an athlete-coach perspective.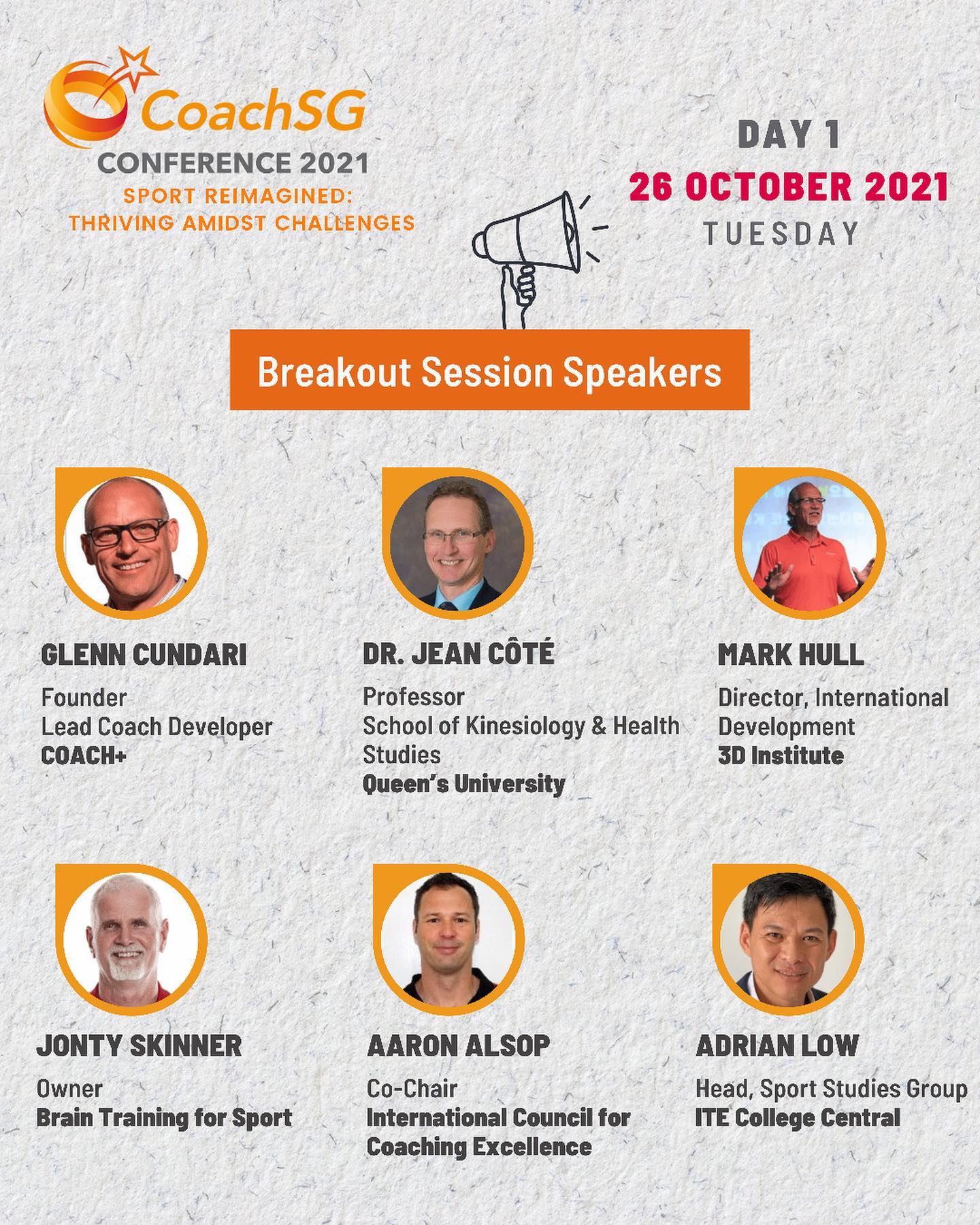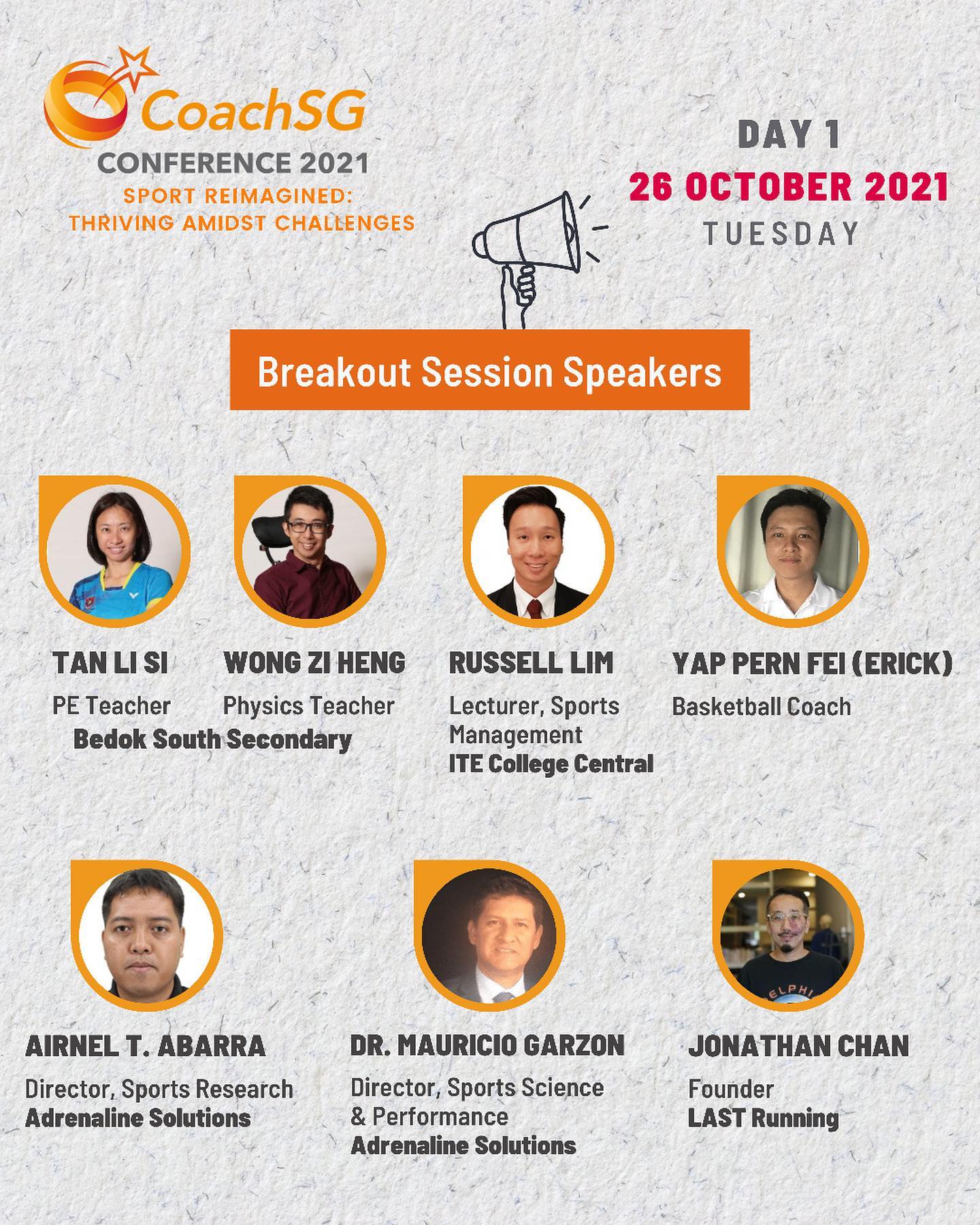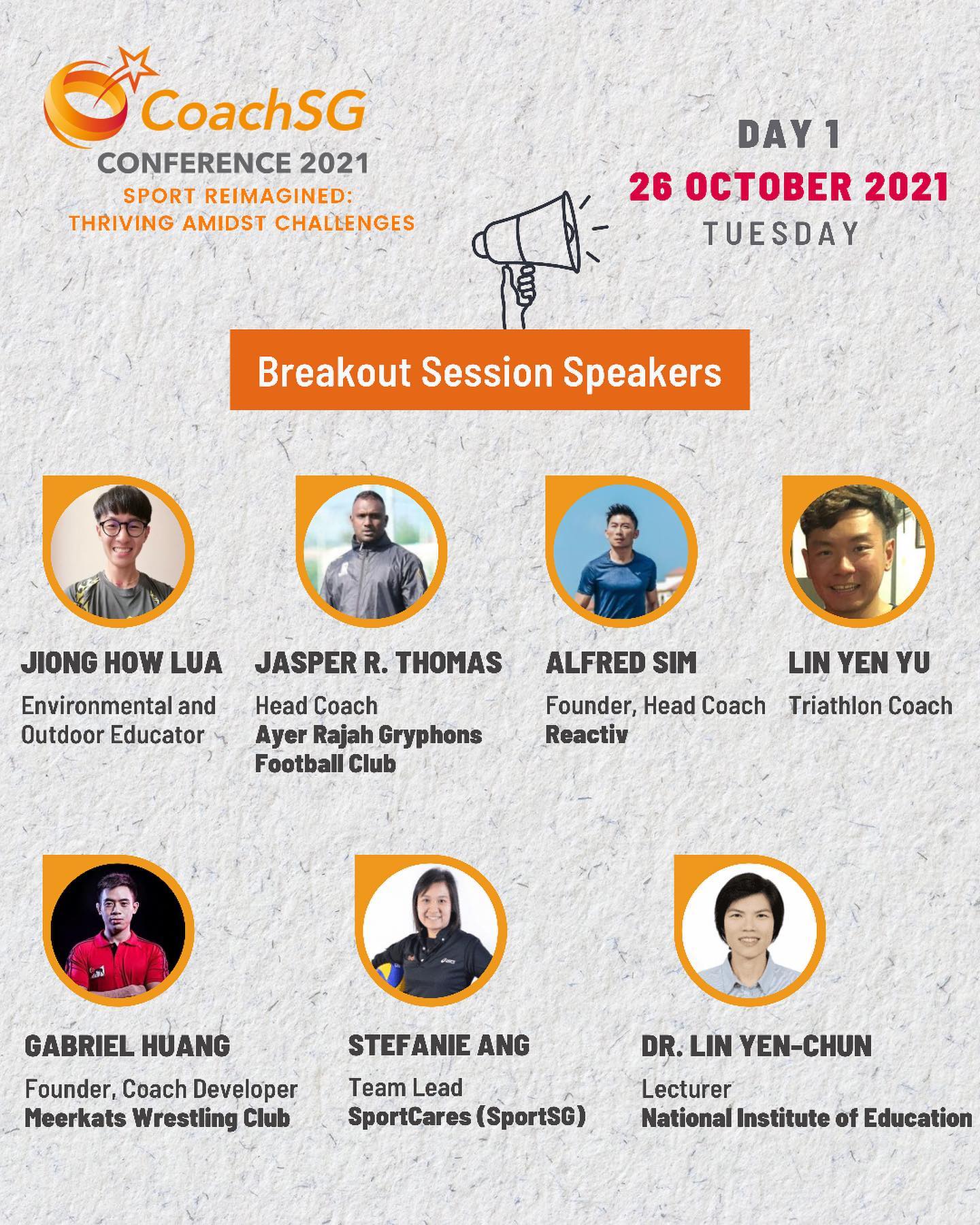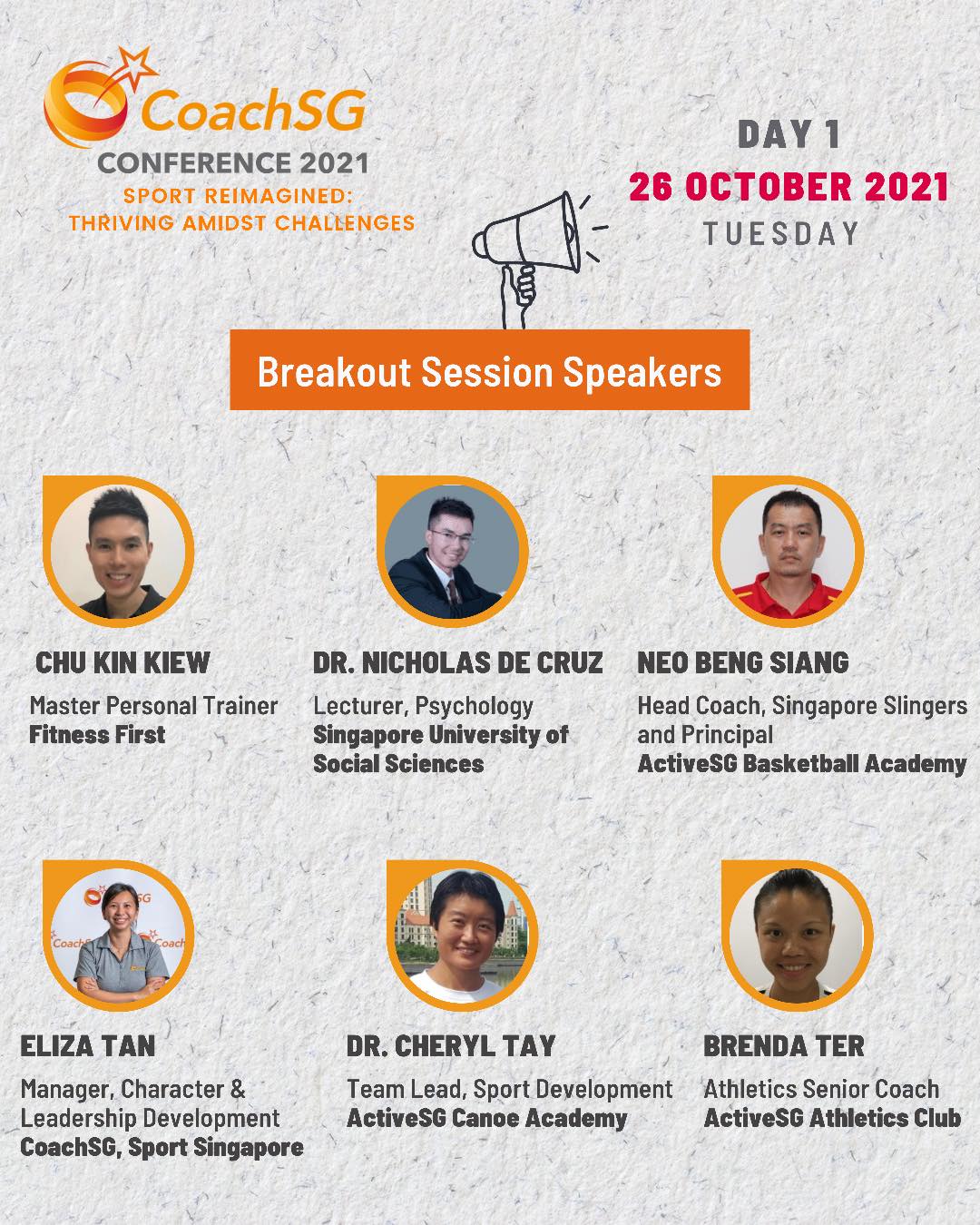 On Day 2 (27 Oct), there are 13 different breakout topics which focuses on WHAT does a #CoachAsLeader do. You'll zoom in to specific sports to appreciate what coaching pedagogy, leadership and sport science & technology look like in practice.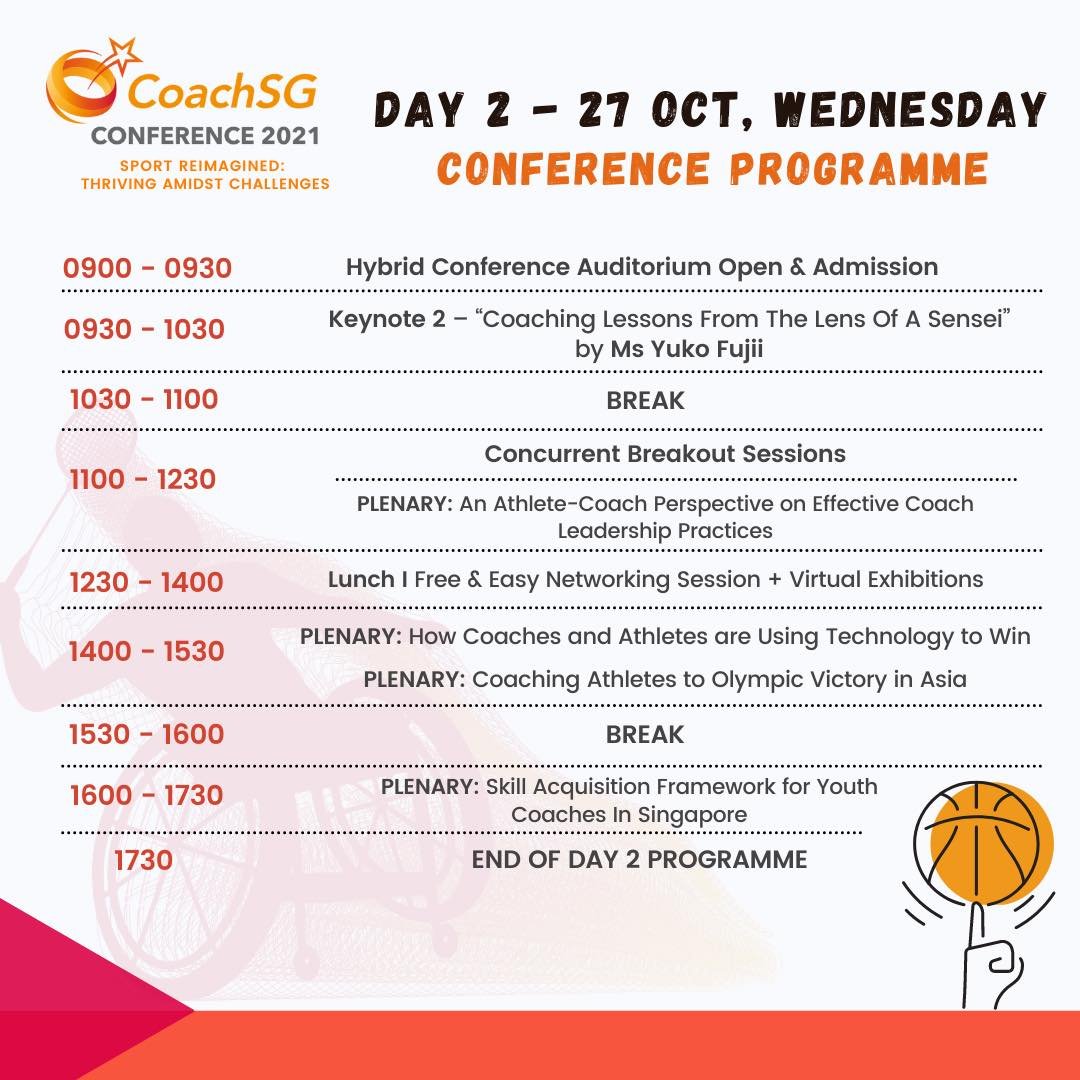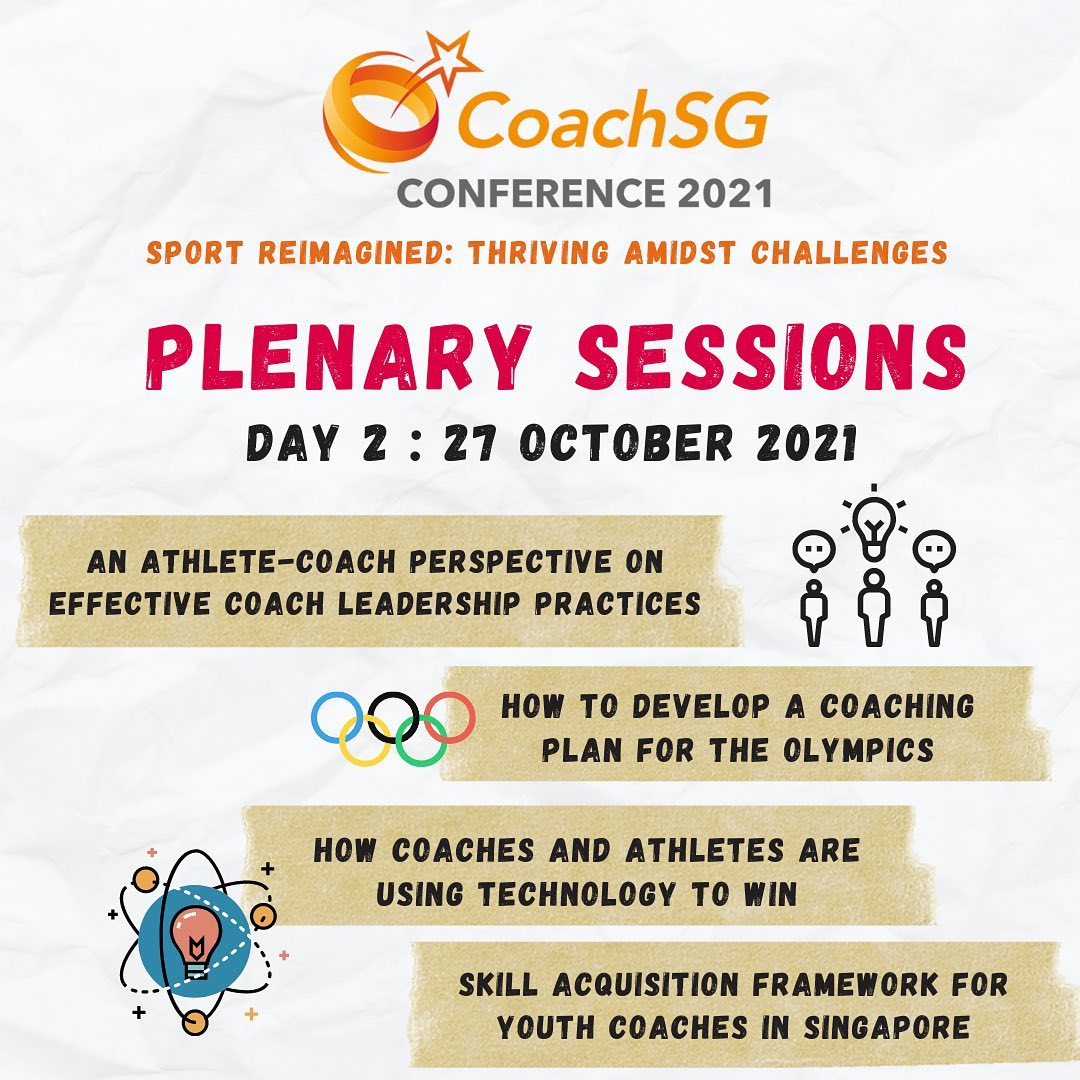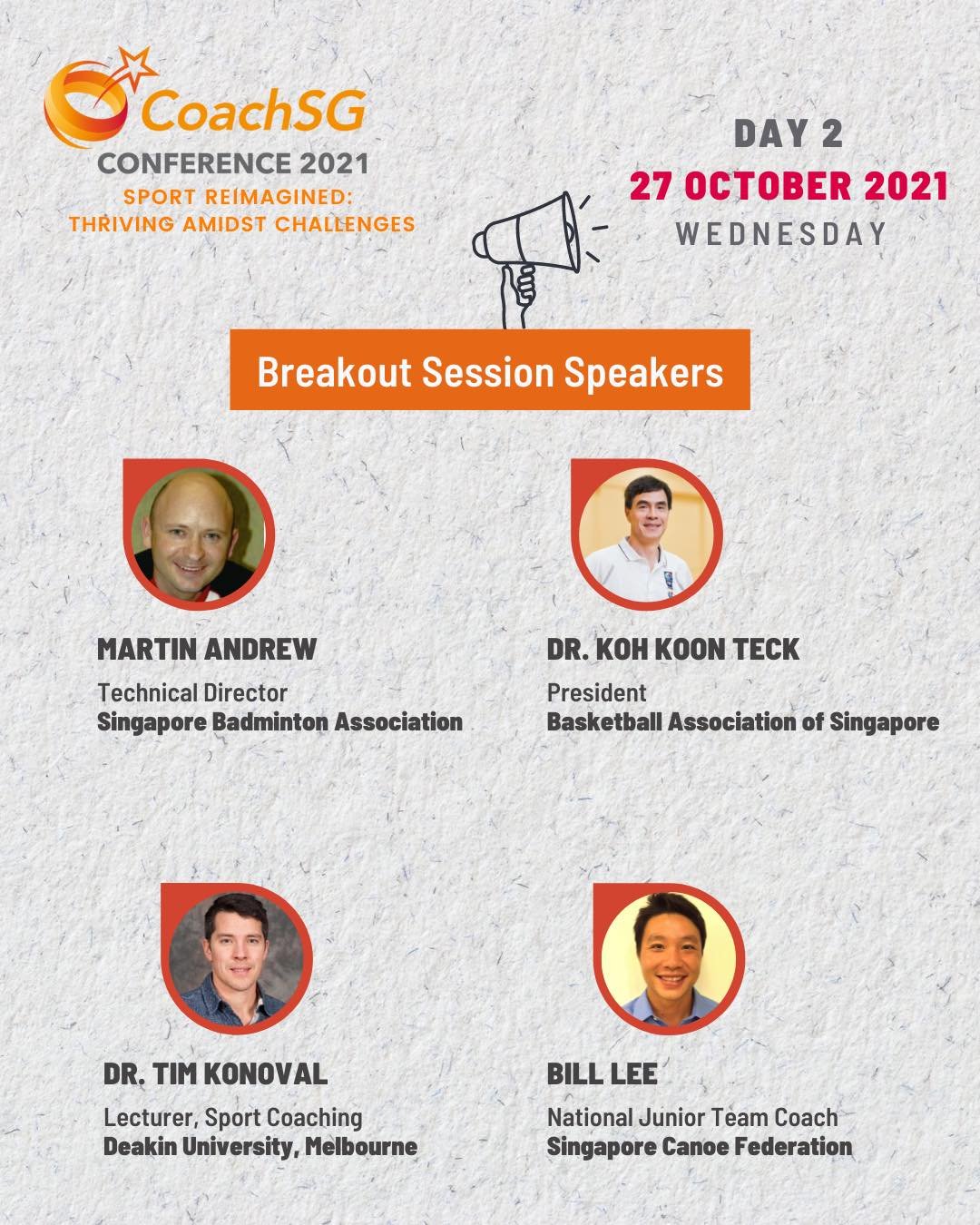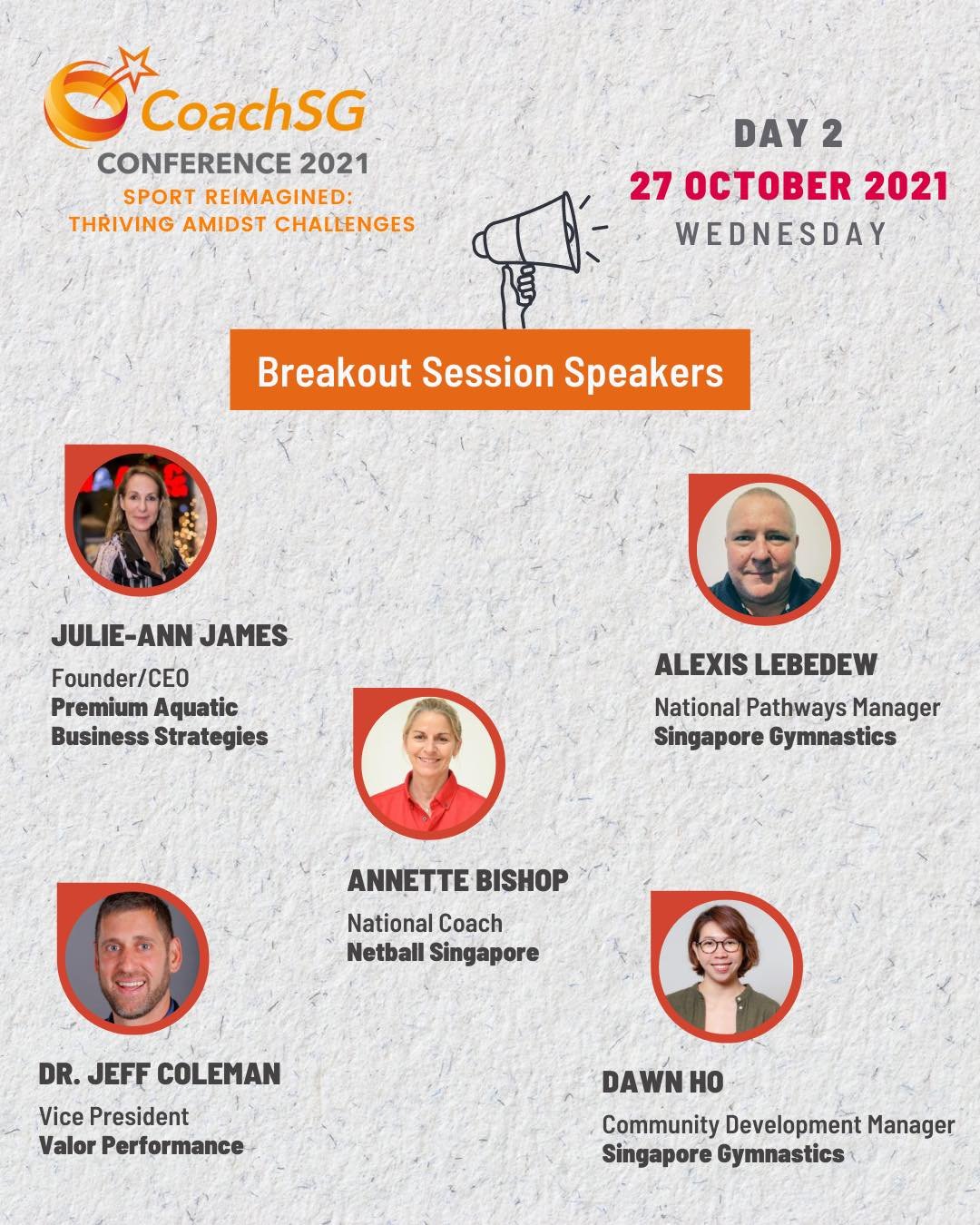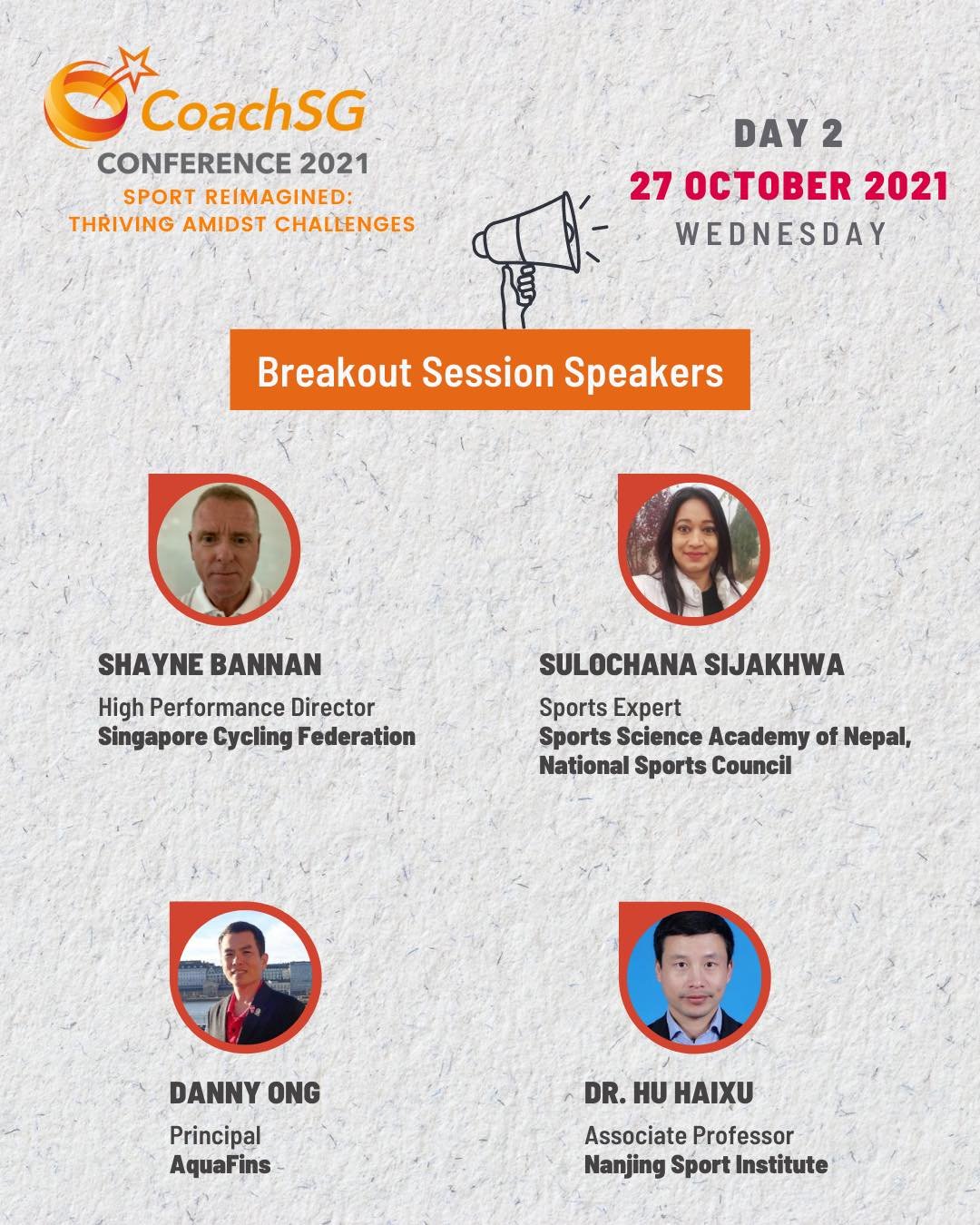 On Day 3, there'll be 15 different breakout topics on the final day, which focuses on HOW a #CoachAsLeader can operate in this new climate amidst the pandemic backdrop. You will get to look at the multiple roles that a coach plays in the lens of a sport scientist or teacher, and the specialised roles of different kinds coaches.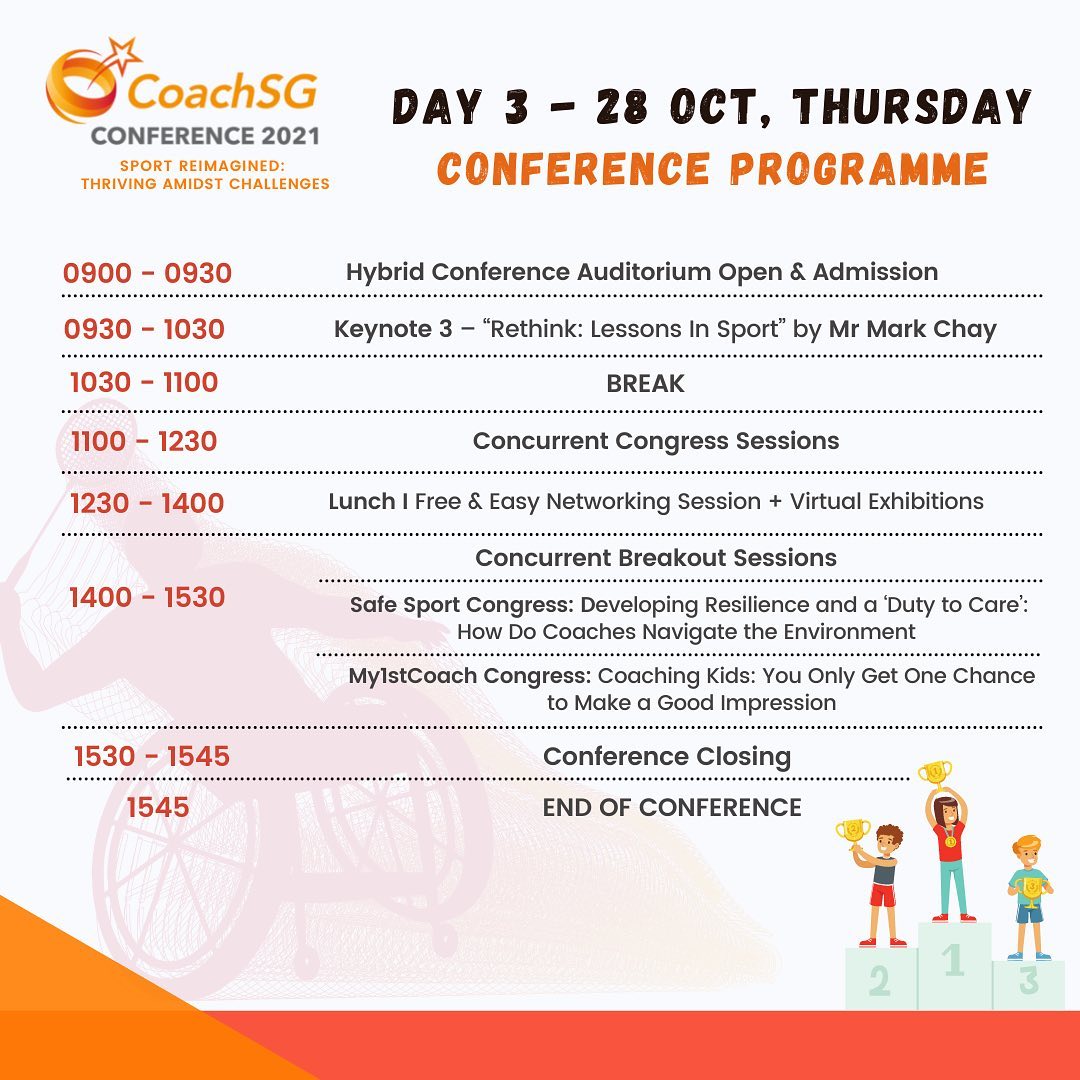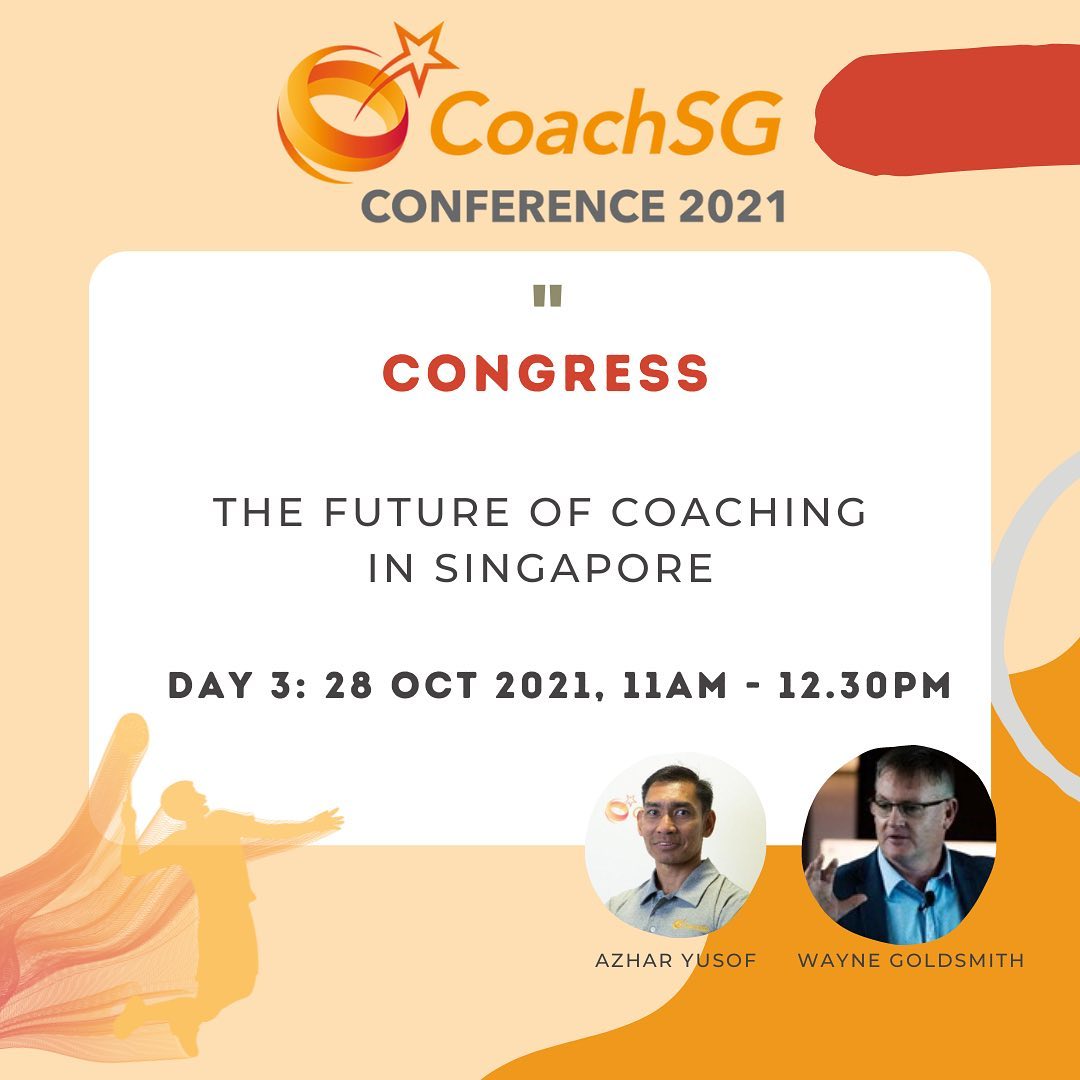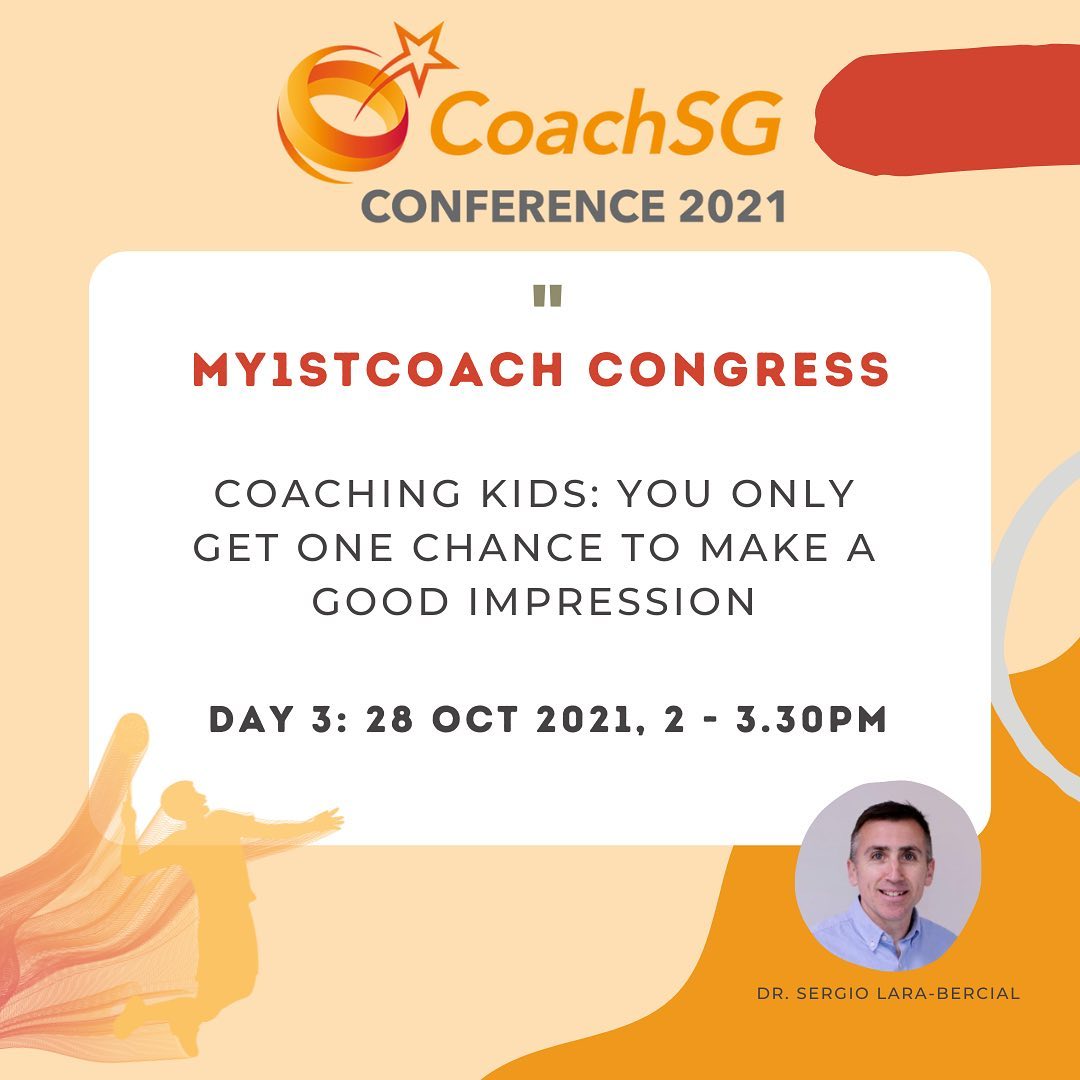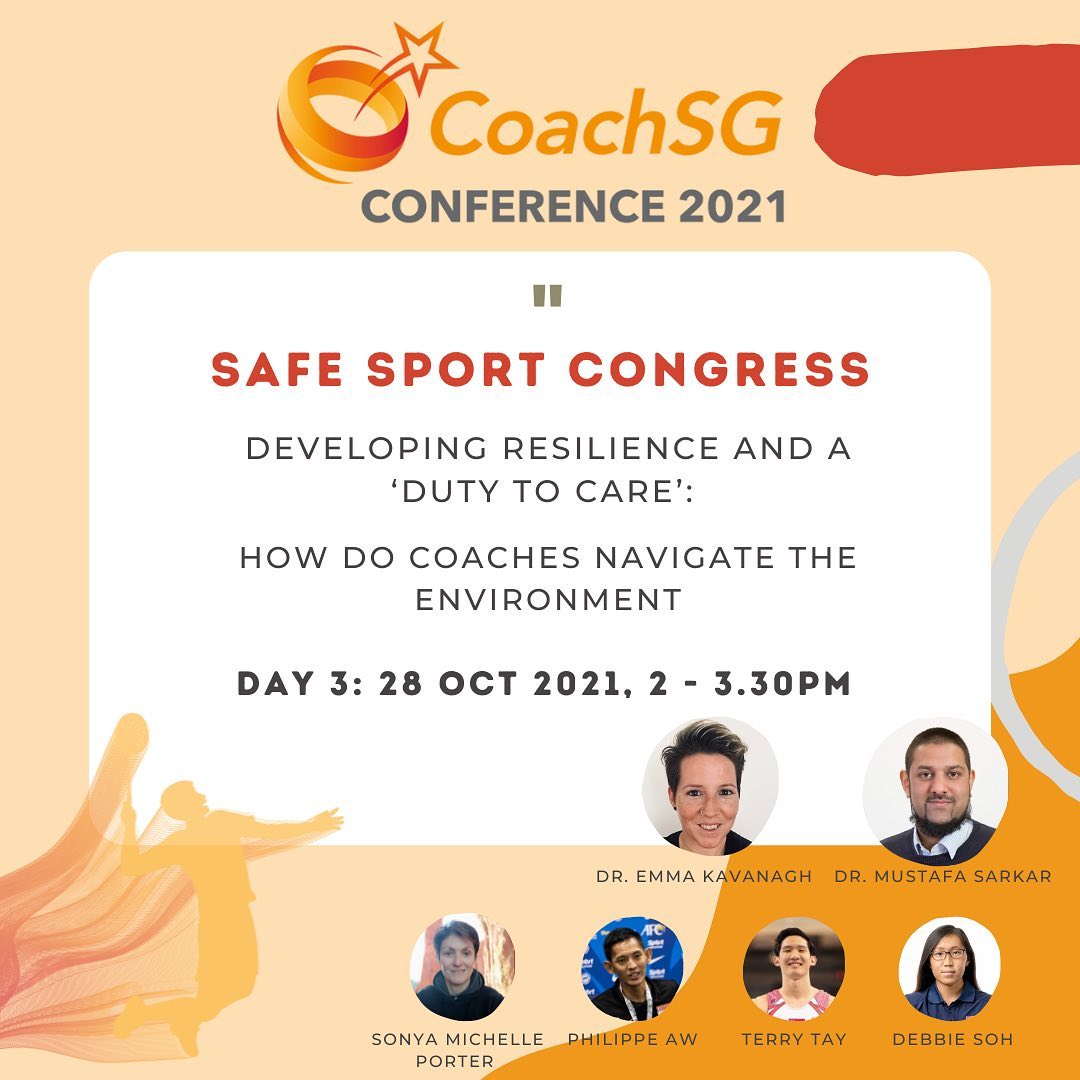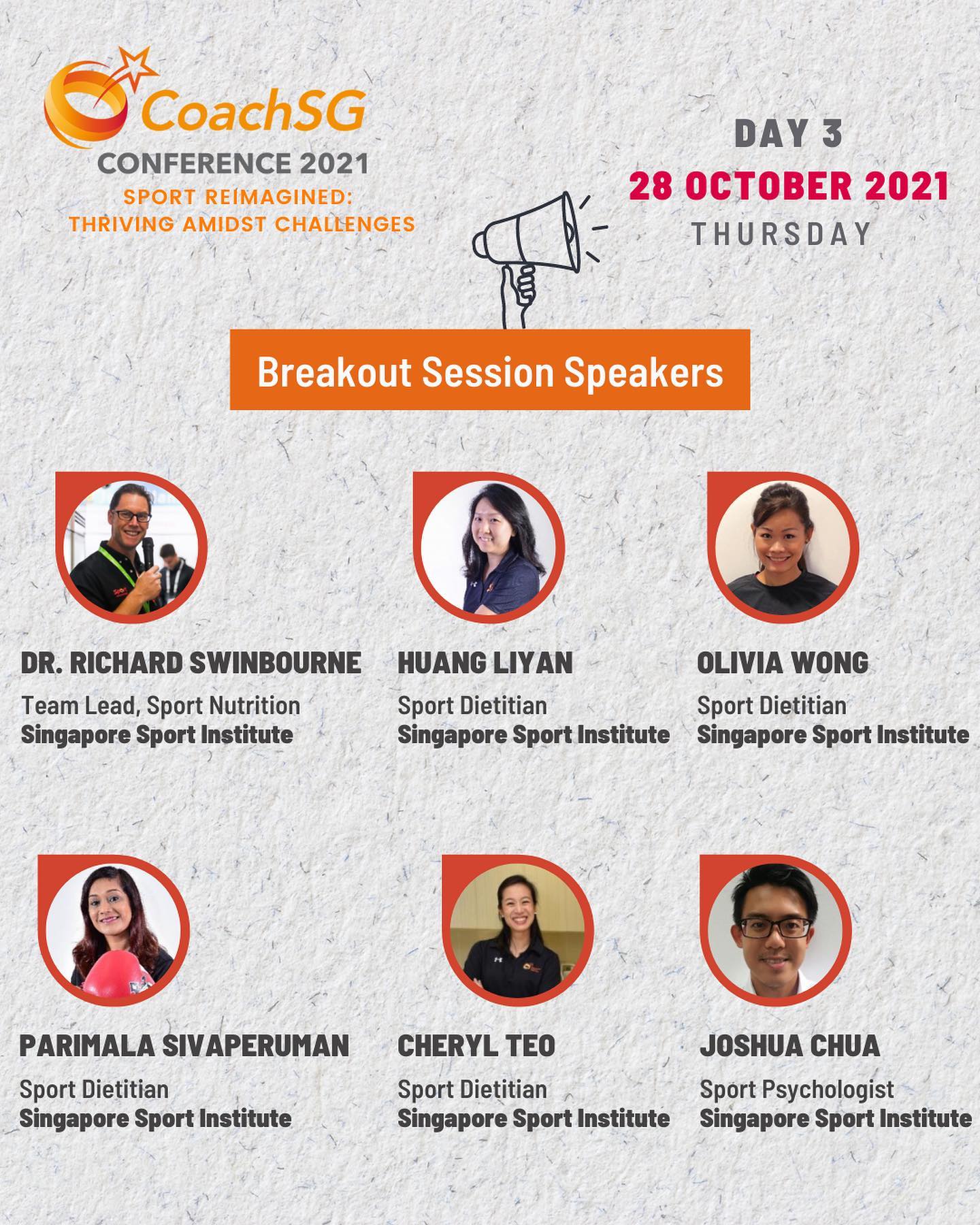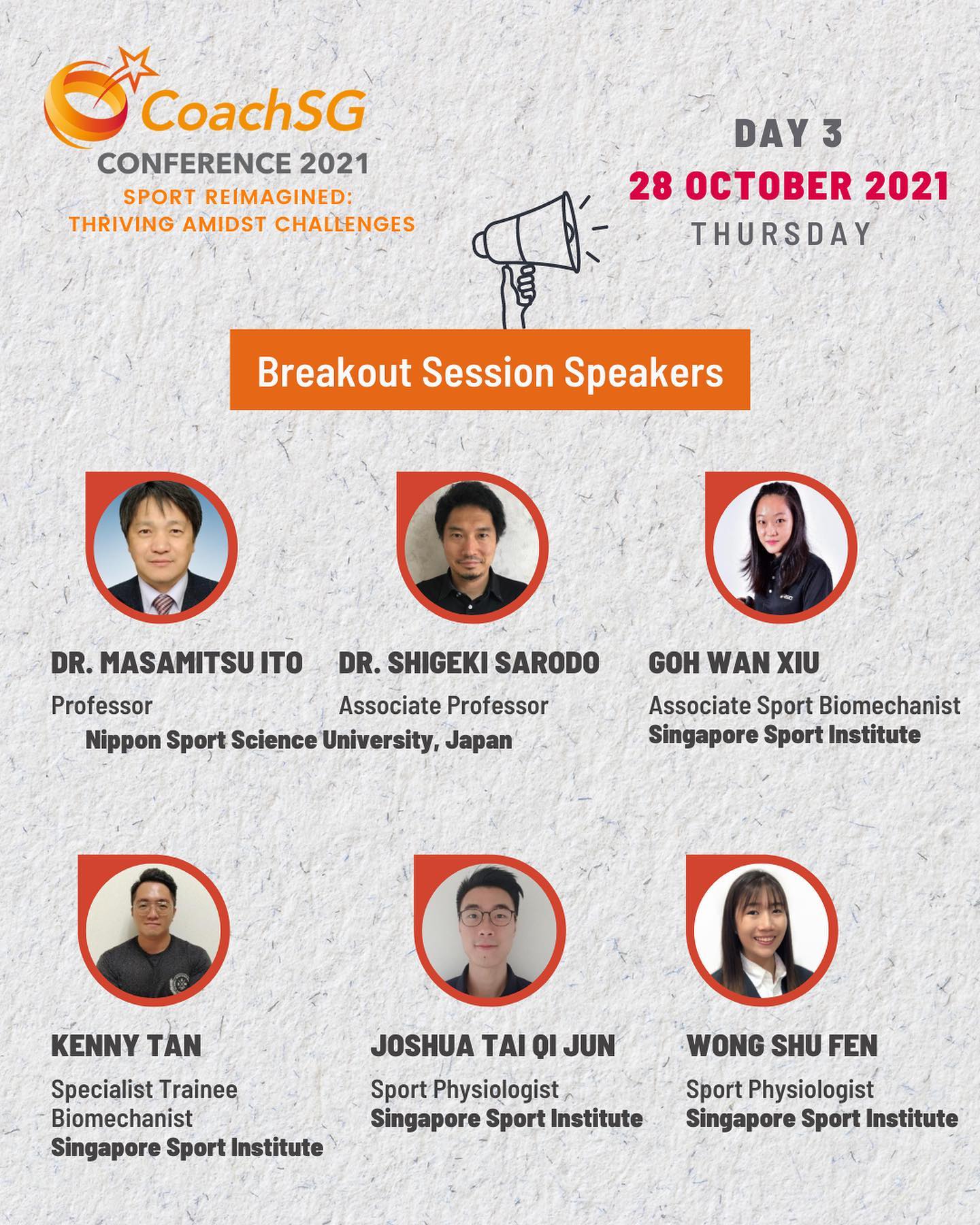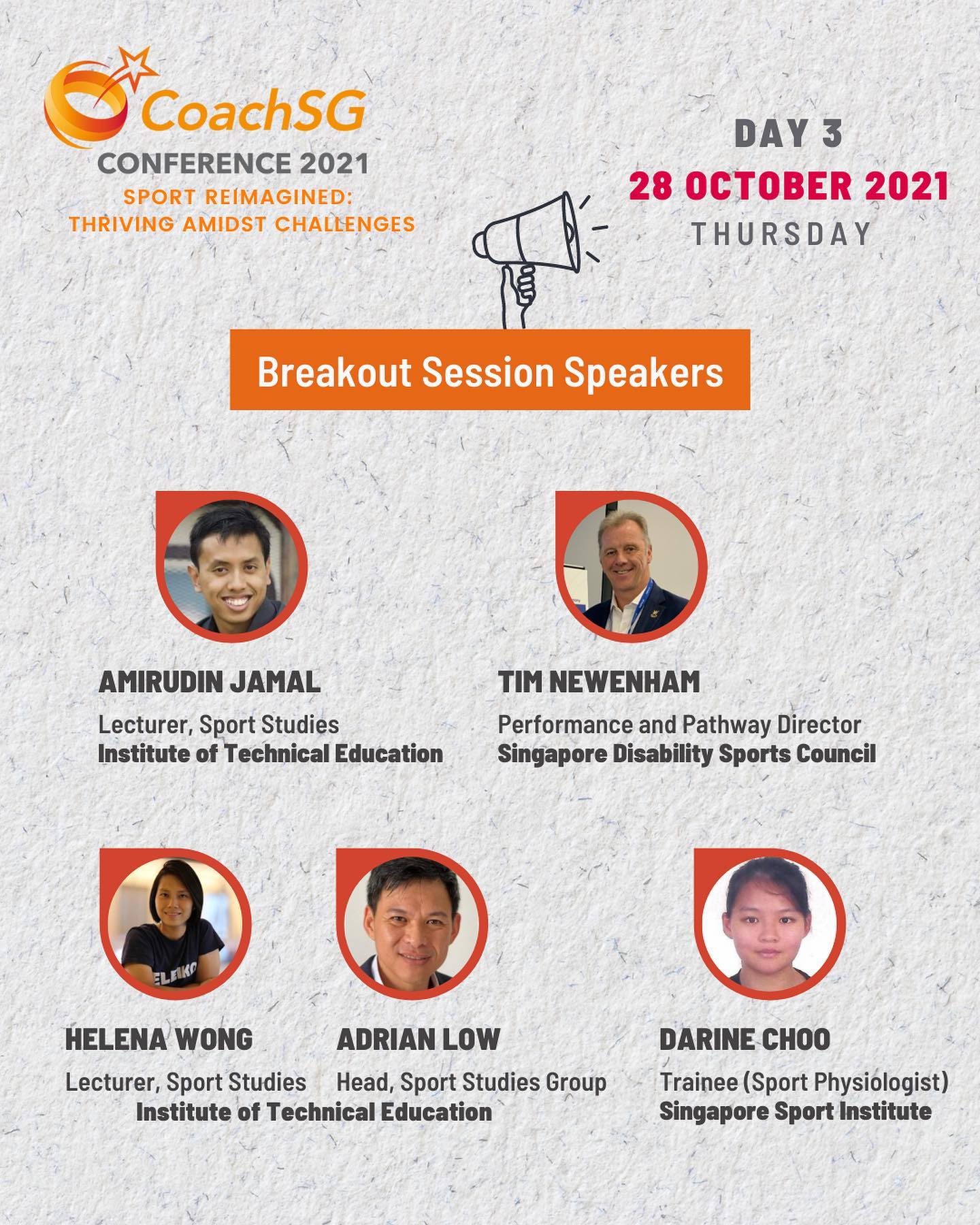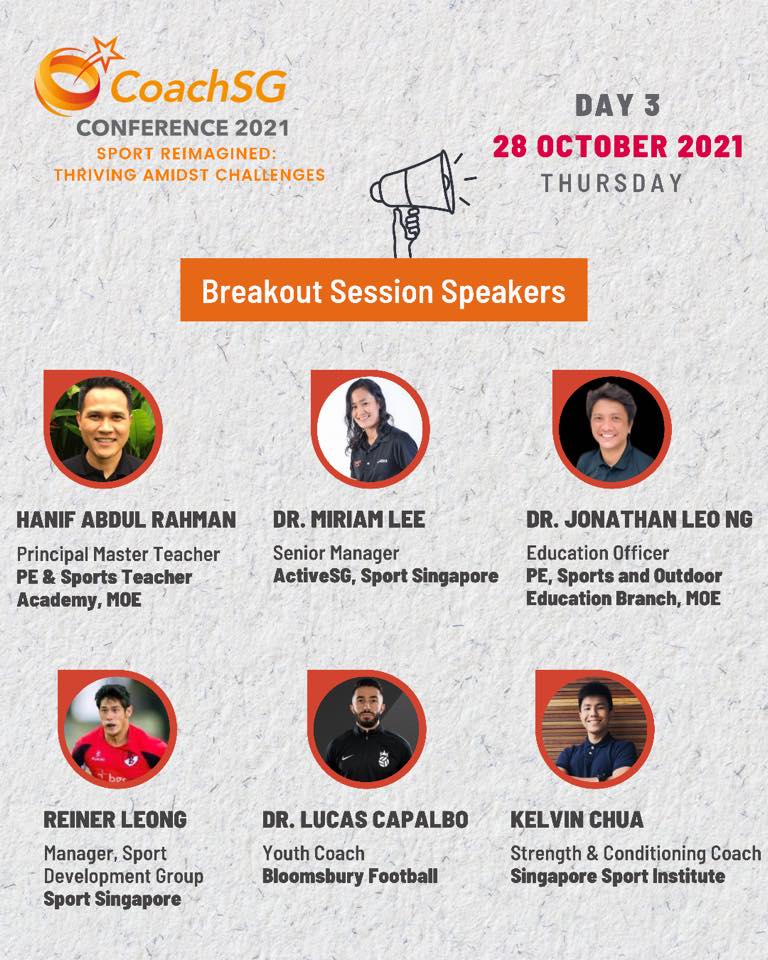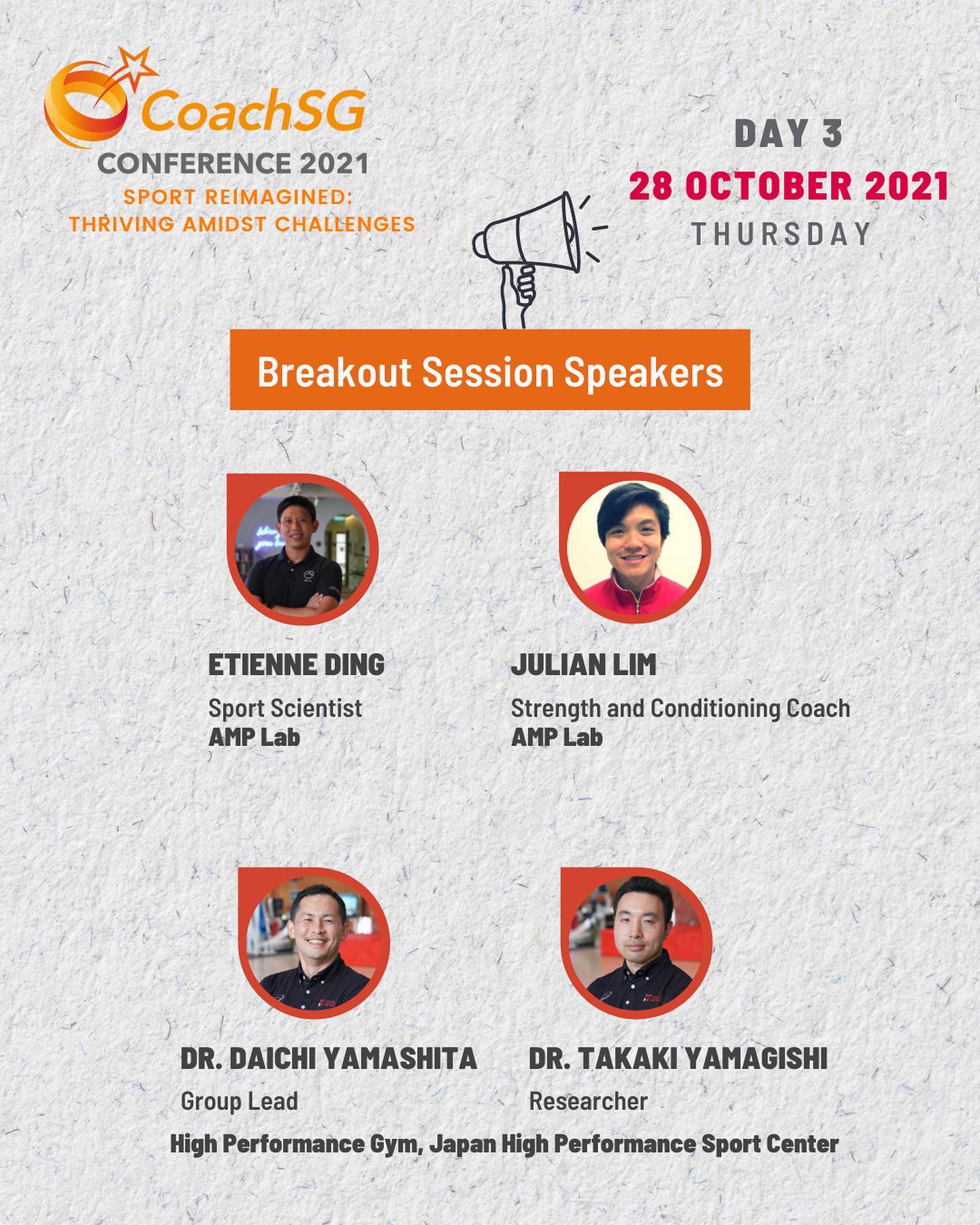 Registration Fees
NROC Coaches: $90
Non-NROC / Public: $120
Breakout Session (In-person practical): $20 per session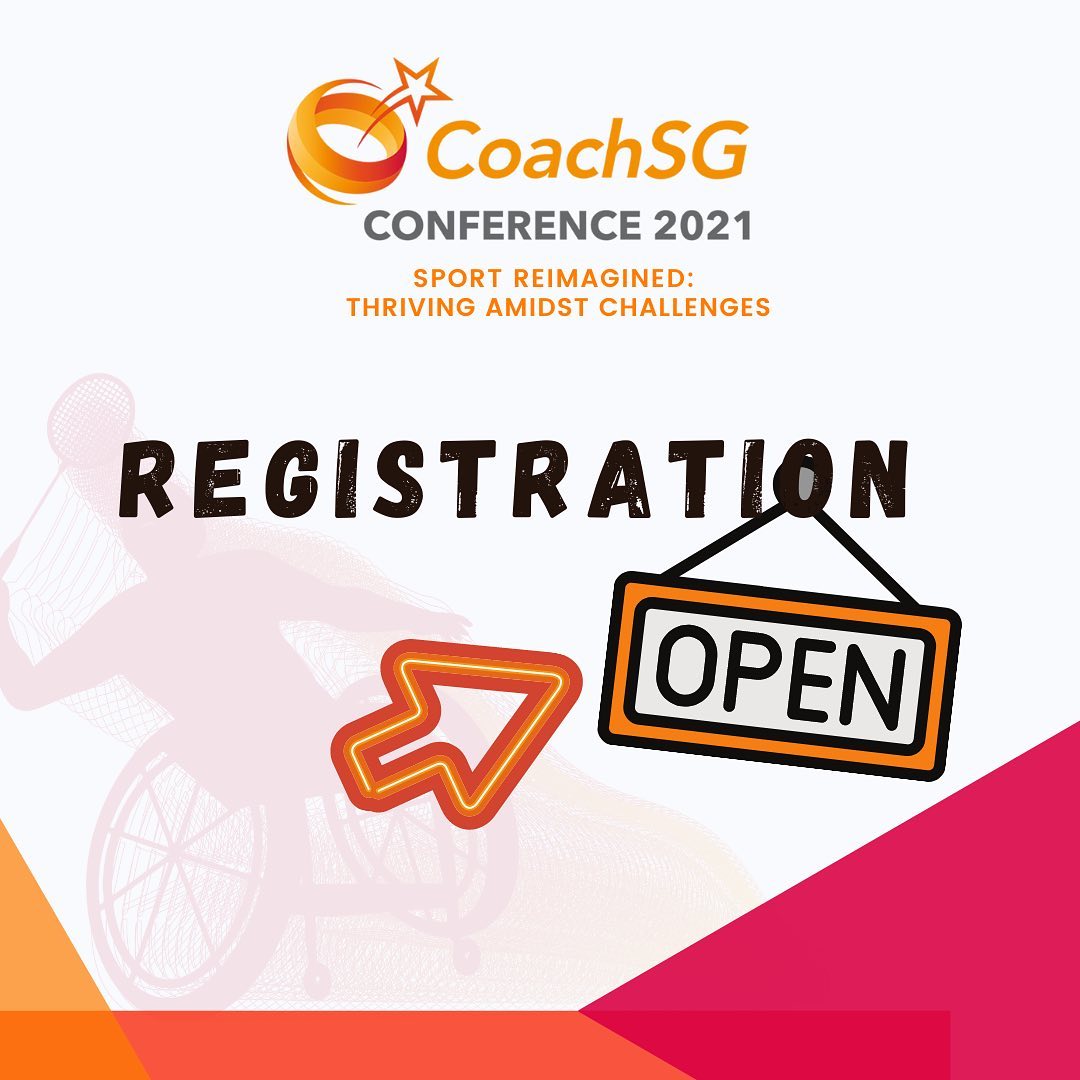 NROC registered coaches who meet the *eligibility criteria will be able claim the following under the Sports Resilience Package (SRP):
1. 50% of registration fees
2. Continuing Coach Education Training Allowance Grant (CCE TAG) for up to 21hrs.
The supporting partner for this year's CoachSG Conference, e2i, is subsidising 50% of the registration fees for up to 400 participants who meet the **eligibility criteria.
**Eligibility criteria for e2i subsidy:
- Singapore Citizen / Permanent Resident
- Industry: education and fitness / sport
**Eligibility criteria for e2i subsidy:
- Singapore Citizen / Permanent Resident
- Industry: education and fitness / sport
Disclaimer: Any participant who submits any false information will not receive any refunds and all other claims submissions (ie SRP and CCE Training Allowance Grant claims) will be made void.
Recent Events & Programmes