Team Singapore
Dr Teh Kong Chuan : A tribute to 1 of Singapore's Pioneers in Sports medicine and a highly revered Legend by TeamSG Athletes!
by Circle Stories, on November 16, 2021 16:00 PM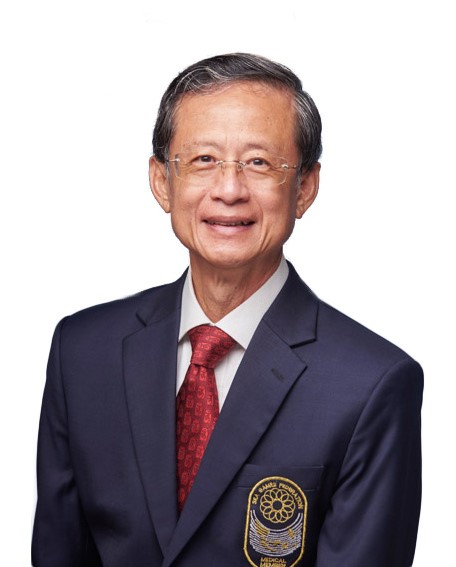 (Dr Teh Kong Chuan : 1949 - 2021)
By Raj Kumar
2015 marked Singapore's 4th time as hosts of the Southeast Asian Games. After a 22-year wait and the completion of the new $1.3 Billion dollar SportsHub, it was time for the Republic to welcome more than 10,000 athletes and officials from the neighbouring ASEAN countries. And with the global push towards anti-doping in sport, Singapore's SEA Games Organising Committee chose the best person available, to serve as Chairman of the 2015 SEA Games Federation Medical Committee. That coveted role fell on the shoulders of Dr Teh Kong Chuan - Senior Consultant/Khoo Teck Puat Hospital (KTPH), Sports and Exercise Medicine Centre.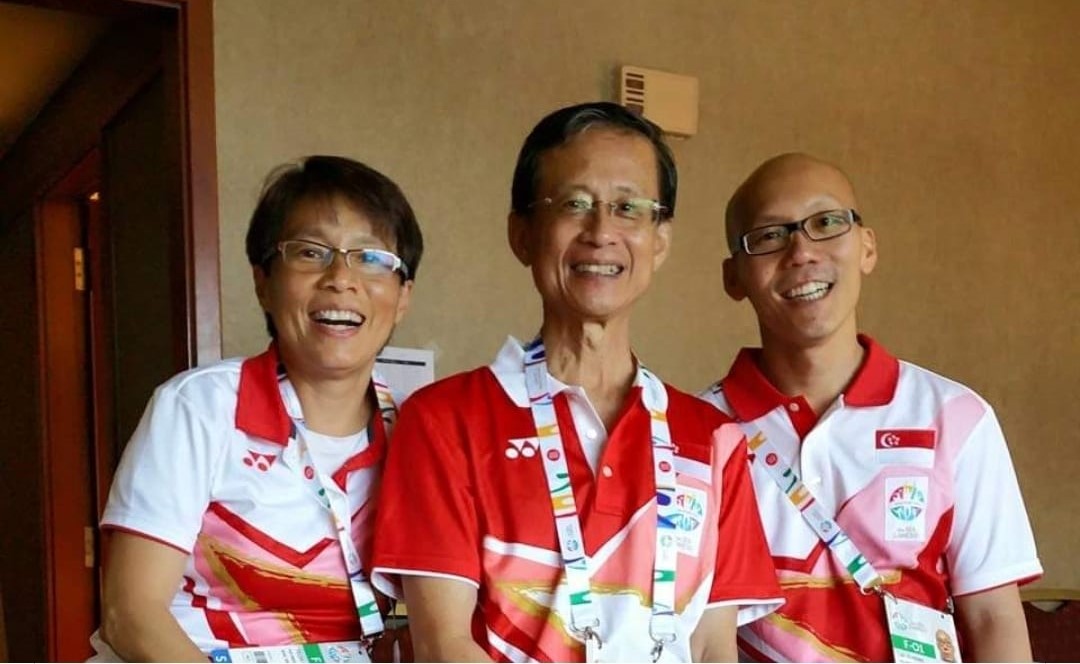 (From L to R : Dr Teoh Chin Sim, Dr Teh Kong Chuan and Dr Lim Yii Hong - 2015 SEA Games Federation Medical Committee. Photo from Dr Teoh Chin Sim's Facebook Page)
Dr Teh graduated with MBBS in 1973, and served as the Director of Sports Medicine & Sports Science Division of the Singapore Sports Council (currently known as Sport Singapore) from 1991 till 2008. And during his 3 decade-long career in sports medicine, he was involved in the injury management of our elite Team Singapore athletes. He also travelled as 1 of our key medical personnel with Team Singapore at SEA Games, Asian Games, Commonwealth Games and Olympic Games for over 30 years.
As one of our leading pioneers of doping control, he served as Chairman of the Singapore National Olympic Council (SNOC) Anti-Doping in Sports Commission (SADSC) from 2002 to 2006. And under his leadership, the Committee was able to implement enforcement activities against doping, including out-of-competition testing, educating National Athletes on anti-doping issues and developing training for Doping Control Officers. Dr Teh's portfolio also included his leadership in the Doping Control Programmes for both the 1st Asian Youth Games Singapore 2009 and the inaugural Youth Olympic Games a year later.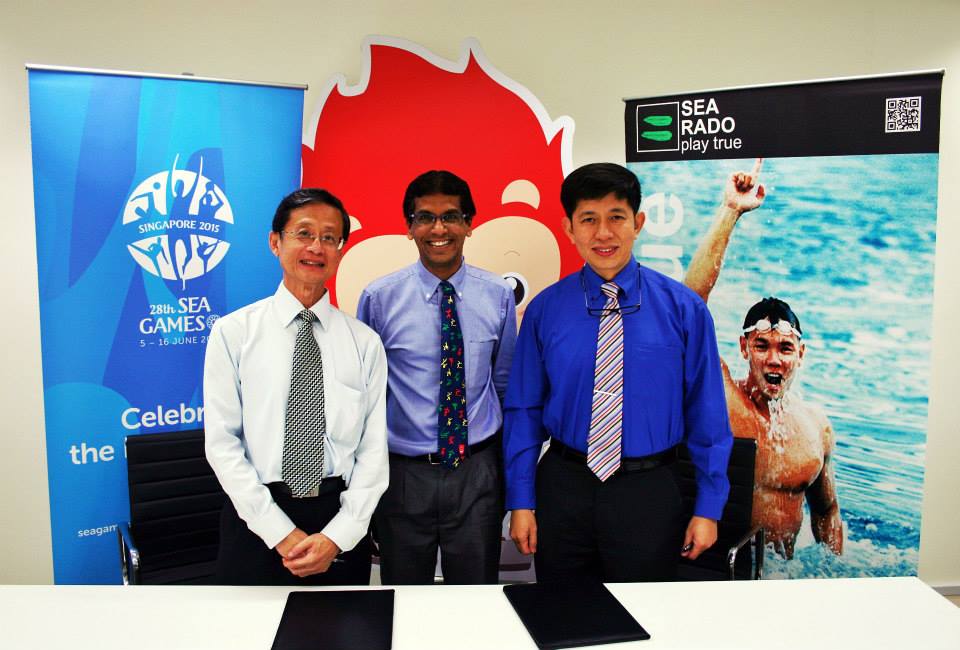 (From L to R : Dr Teh Kong Chuan, Gobinathan Nair and Patrick Goh in August 2014. Photo credit : Southeast Asia RADO Facebook Page)
Upon learning of the passing of 71 year old Dr Teh this morning (17 Nov 2021), Gobinathan Nair (Director General, Southeast Asia, Regional Anti-Doping Organization) said, "I have known Dr Teh since the mid-1970's and always come across him as a person with a calm demeanour and easily approachable to discuss anything. He made sure to create time for you, listens and provides his professional inputs and even follows up as to how things went. Will be missed by all in the sports fraternity and beyond."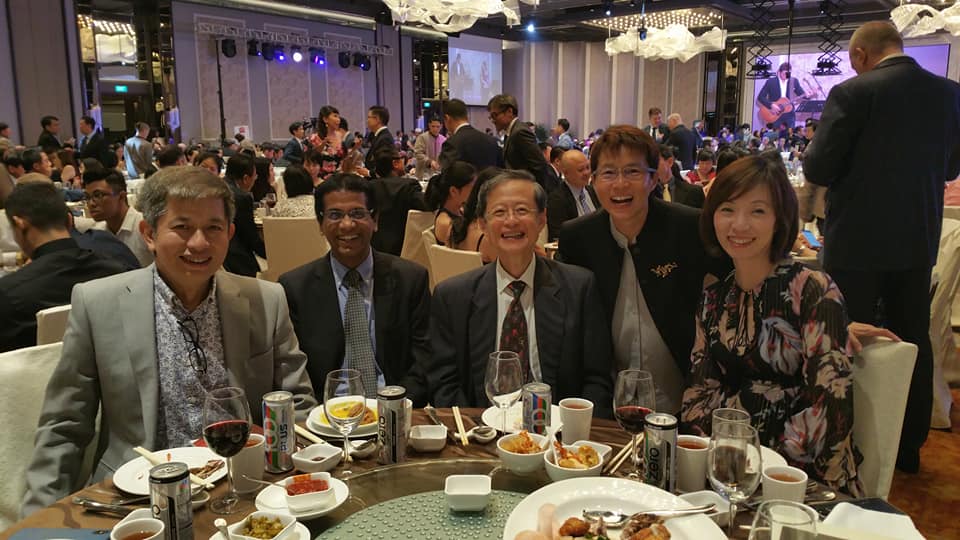 (From L to R : Patrick Goh, Gopinathan Nair, Dr Teh Kong Chuan, Dr Teoh Chin Sim and Yeo Hwee Koon @ 2019 Singapore Sports Awards. Photo from Dr Teh's Facebook Page)
Speaking to Circle News (SportSG) and echoing Gobinathan's sentiments was Yeo Hwee Koon (former TeamSG Fencer and current Team Lead, Sport Medicine, Singapore Sport Institute) : "Dr Teh was a very caring and a helpful sport doctor. During his time working at the Singapore Sports Council (SSC), it was very assuring for me as an athlete to come to the Sport Medicine Research Centre (currently known as S'pore Sport Institute) for my injury rehabilitation. His leadership and guidance ensured that the athlete received optimal and holistic management of our injuries from various specialists of the sport medicine and science team."
Hwee Koon, who represented Singapore in Fencing (1995 to 2003), also said, "While participating in major games, Dr Teh will also readily assist the rest of the medical team to help athletes with various aspects of recovery including massaging athletes or helping with hydration preparation, just to ensure that TeamSG athletes were well supported and taken care of. In fact, Dr Teh is one of the important individuals who inspired me to take up the role of "Sport Physiotherapy" following my retirement as an athlete in 2003. Thus, from a sport physiotherapist's perspective, his fatherly, very nurturing figure was very ensuring for younger and aspiring physios like me, to want to commit my career in the area of sport."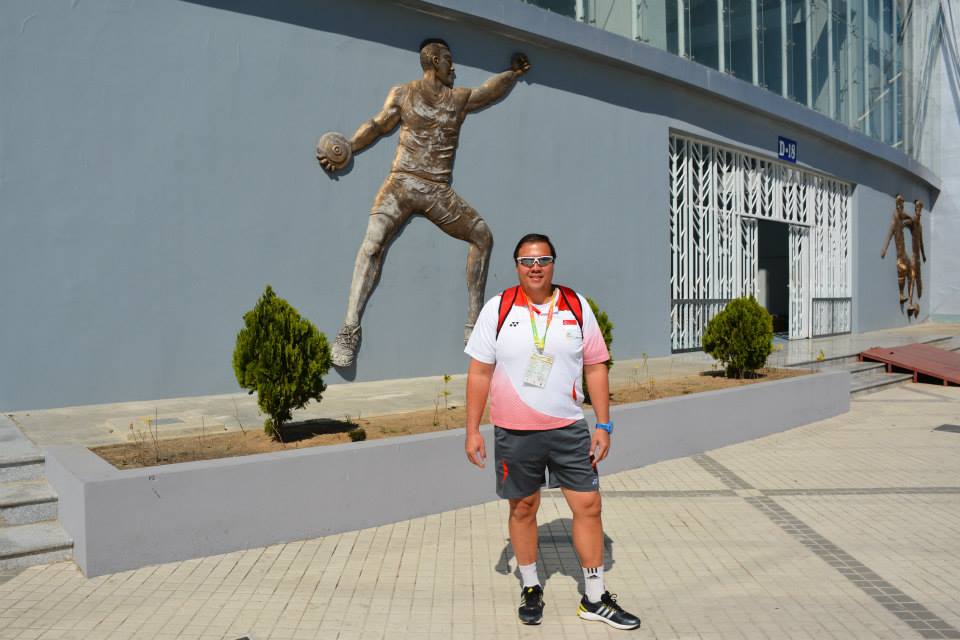 (James Wong at 2013 SEA Games in Naypidaw. Photo from James Wong's Facebook Page)
James Wong, TeamSG's 10-time SEA Games Gold medallist on his Facebook Page today commented : "I've known Dr Teh since I took up discus throwing at a tender age of 15 and he was one of the nicest doctors practicing sports medicine then. He also treated and advised me on my injuries throughout my career and eventually became my boss when I joined the SSC under the pioneer and newly formed sports medicine and sports science department. He led the dept to support all national team athletes, to help them become better athletes. He eventually retired from SSC and then joined KTPH till now. He will be dearly missed by the sporting fraternity. RIP Dr Teh."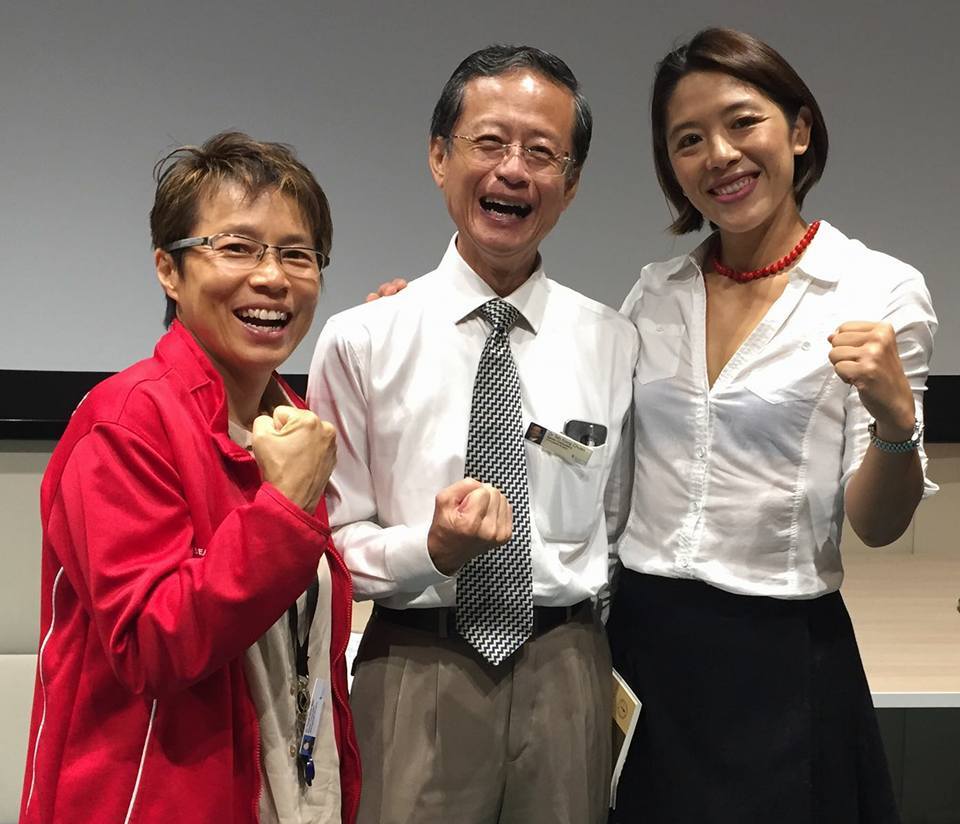 (From L to R : Dr Teoh Chin Sim, Dr Teh Kong Chuan and May Ooi in 2017 - Photo from Dr Teh's Facebook Page)
Another TeamSG athlete who benefitted from Dr Teh's medical treatment was former national swimmer (1989-1997), May Ooi : "Dr Teh was a jovial and caring physician who always greeted me with a smile. His keen understanding of the emotional & mental needs of an elite level athlete made him a special physician. I have great memories of his caring hands and smiling eyes whenever he attended to me as a young athlete in major games. Thank you for all you have done Dr Teh. You will be sorely missed. ️"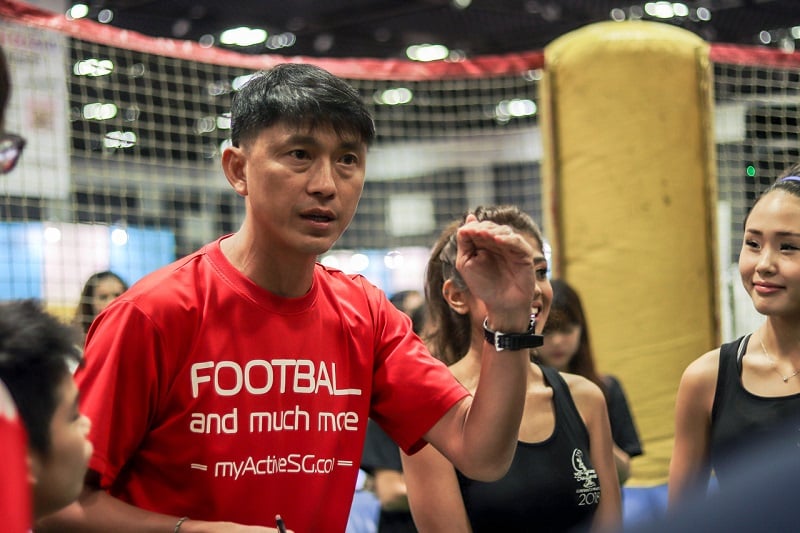 (Former TeamSG Footballer Lim Tong Hai - Photo from SportSG)
Former TeamSG Footballer Lim Tong Hai concurred when he said, "Dr Teh was the Head of the medical team for International Games, during my professional football days. His immense care and concern for the athletes, and his kind demeanour will be something that I will always fondly remember. I am saddened to learn of Dr Teh's passing. My deepest condolences to the family, may he Rest in Peace."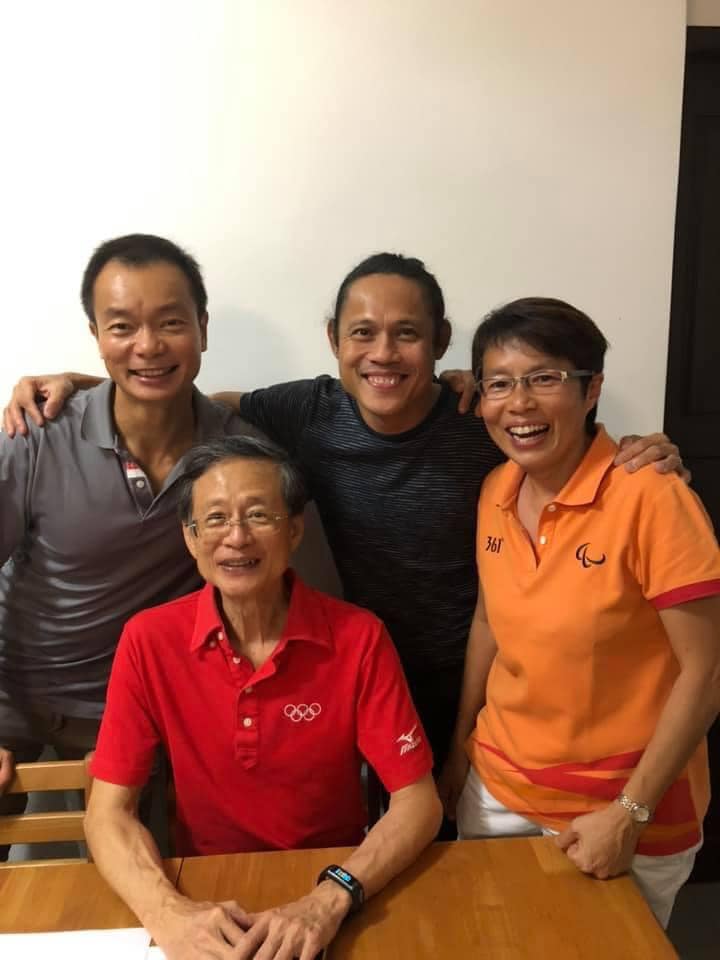 (Clockwise Direction with Hamkah Afik (Black Top), Dr Teoh Chin Sim, Dr Teh Kong Chuan and Dr Ben Tan. Photo from Hamkah's Facebook Page)
Another individual who had the opportunity to call Dr Teh, her friend, colleague and mentor was Dr Teoh Chin Sim. They first met in 1992 when Dr Teh hired her at the Singapore Sports Council. Dr Teoh said, "A quiet, humble and unassuming man, Dr Teh Kong Chuan played a pivotal role in the development of sports medicine and sports science in Singapore, laying the foundations for what we now see today. Several of my senior sports and exercise medicine colleagues in both the public and private sector owe our initial training and career to Dr Teh, at the then Singapore Sports Council. The ever passionate and hard-working Dr Teh went on to teach and mentor many other young colleagues even through his illness, until his last month at work in June 2021."
Dr Teoh who was colleagues with Dr Teh at KTPH's Sports and Exercise Medicine Centre further added, " He was like my "medical father" as I spent 26 years side-by-side with him, 13 with him as my boss at SSC. For the last 13 years at KTPH, I recall him fondly remarking to whomever he introduced me to as "his boss," but not after first explaining that he used to be mine! To honour him and appreciate the profound role he has played in our lives and careers, I presented him with a TOKYO 2020 tie in September 2019 at a social function I hosted at my home in the presence of members of our local sports medicine fraternity. I am glad that we had that opportunity to gather in that way with him, just months before COVID19 struck our shores.
Thanks Dr Teh for all that you were and all you have done for all of us. May God bless your soul."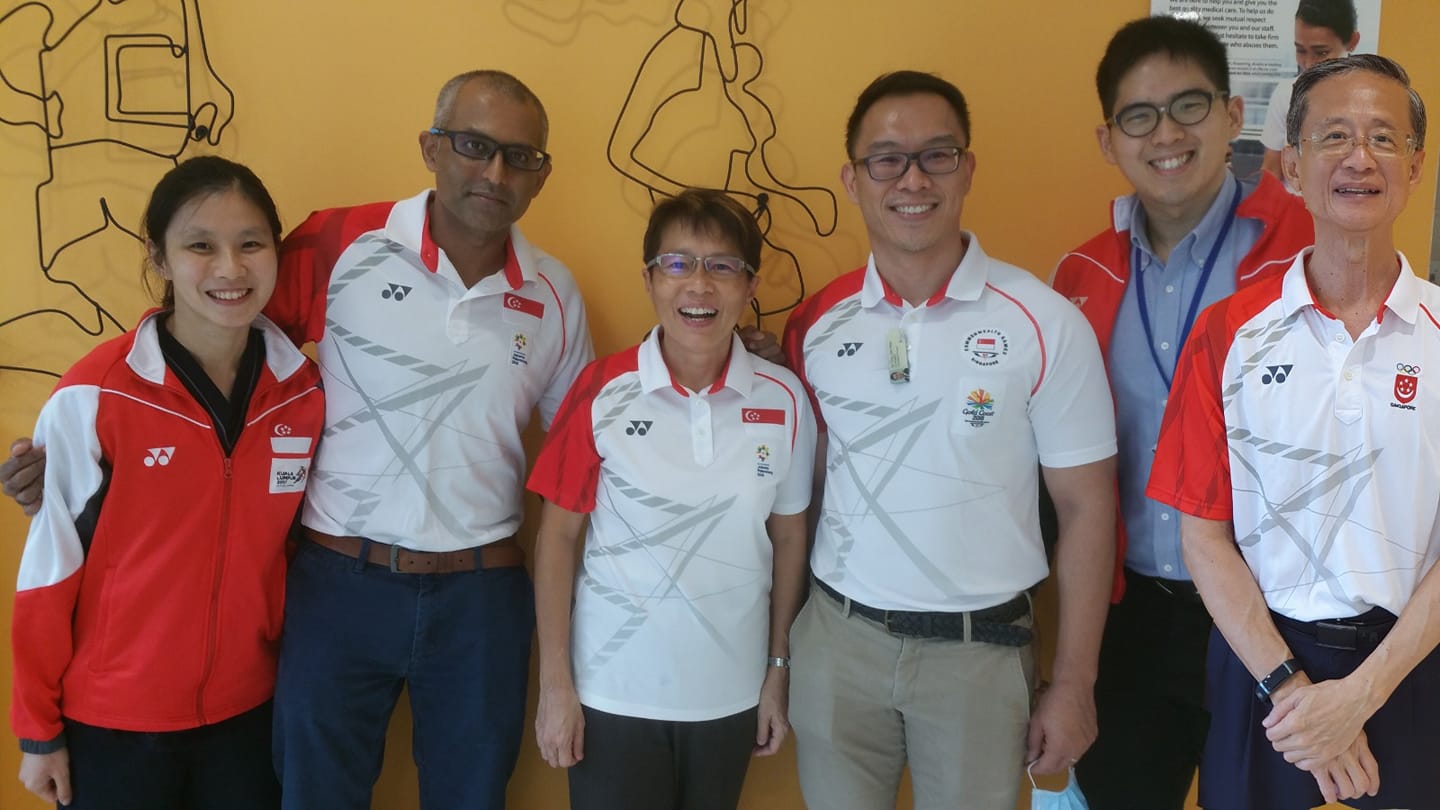 (3rd from Left - Dr Teoh Chin Sim, Dr Teh Kong Chuan (far Right), with fellow colleagues in Aug 2020 @ Sports and Exercise Medicine Centre, KTPH. Photo from Dr Teh's Facebook Page)
With his vast expertise in sports medicine and in recognition of his contribution to medical care and doping control at Major Games, Dr Teh was awarded the International Olympic Committee's (IOC) "Trophy for Sport and the fight against Doping" in 2009. And his body of work will truly stand the test of time as many in the sporting arena and the medical field have learnt and benefitted in multiple ways. And they will continue to follow in his exemplary ways. Thank you Dr Teh Kong Chuan for your invaluable service and contributions to Singapore Sport for well over 30 years. Farewell Sir!
Raj Kumar's been in Singapore's sports reporting and broadcasting scene since 1997. He was the former Sports Editor and Presenter on Power 98FM (SAFRA Radio) and 938LIVE (Mediacorp Radio). Over the years, he travelled to report on Team Singapore at the 2008 Beijing Olympics and 2012 London Olympiad, including 4 SEA Games cities. As a familiar voice and face on Radio, TV and online sports, he has produced and hosted more than 650 talkshows and programmes.
Recent Events & Programmes