Team Singapore
Estonia defeat Team Singapore 4-3, in a pulsating opening match of the 2021 IFF Women's World Floorball Championships!
by Circle Stories, on November 26, 2021 16:00 PM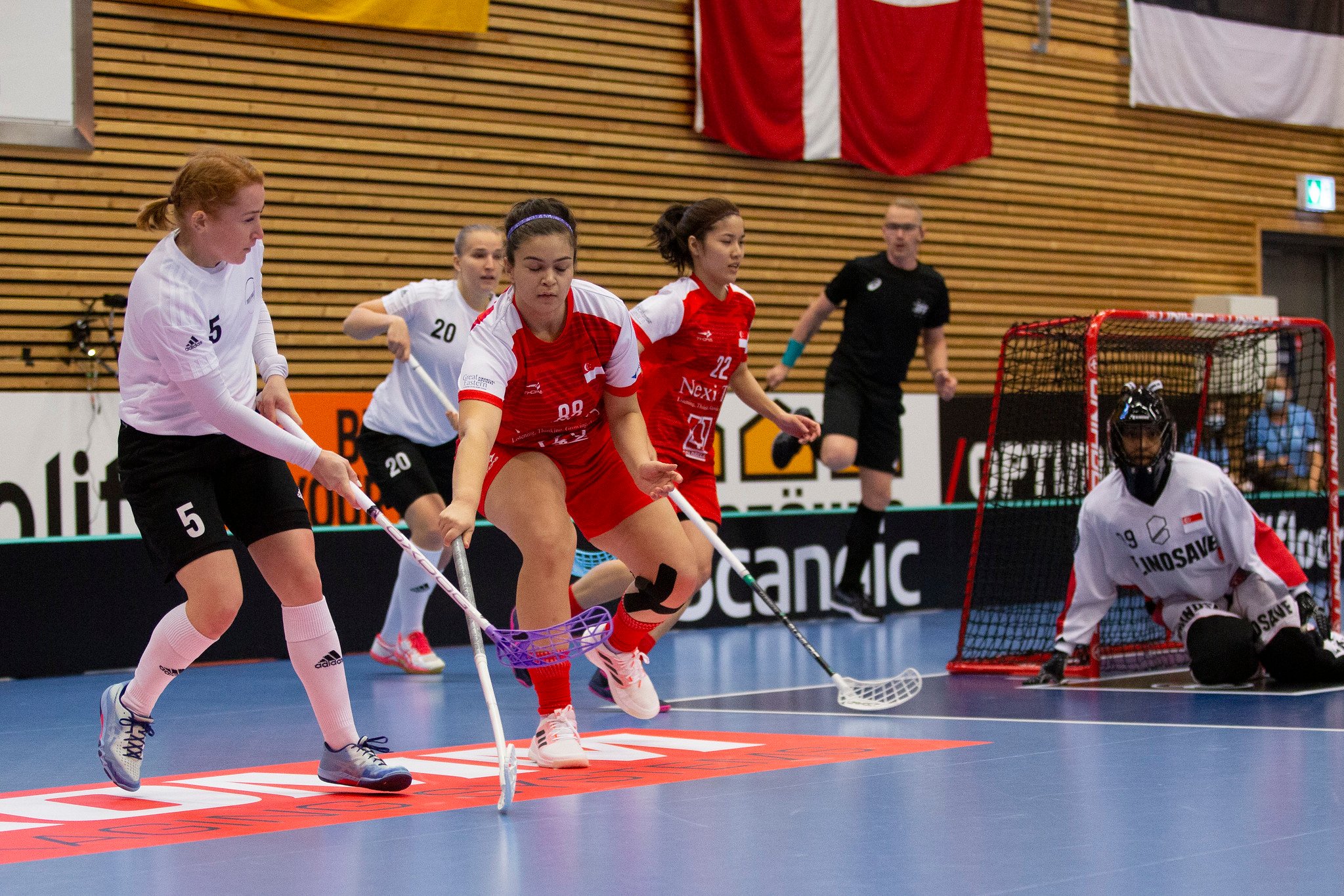 (TeamSG's Angela Model fending off a challenge from an Estonian player in Sweden. Photo Credit : International Floorball Federation)
By Gracia Sengutuvan
The 13th IFF Women's World Floorball Championships held in Sweden, got off to a roaring start (on 27 Nov) with Singapore and Estonia battling it out in the opening Group D clash. And after an exciting encounter, the final score was 4-3 to the Estonians.
The match began unexpectedly with the excitement starting early on, where both teams found opportunities to break forward, but to no avail. And just when it looked like we were going into the break with the scoreline all-square (0-0), Singapore made a costly mistake in the 16th minute. A backhand pass delivered by Yeo Xuan, failed to reach its destination. And the interception by Kati Kütisaar, allowed the Estonian captain to slam it home for the opening goal!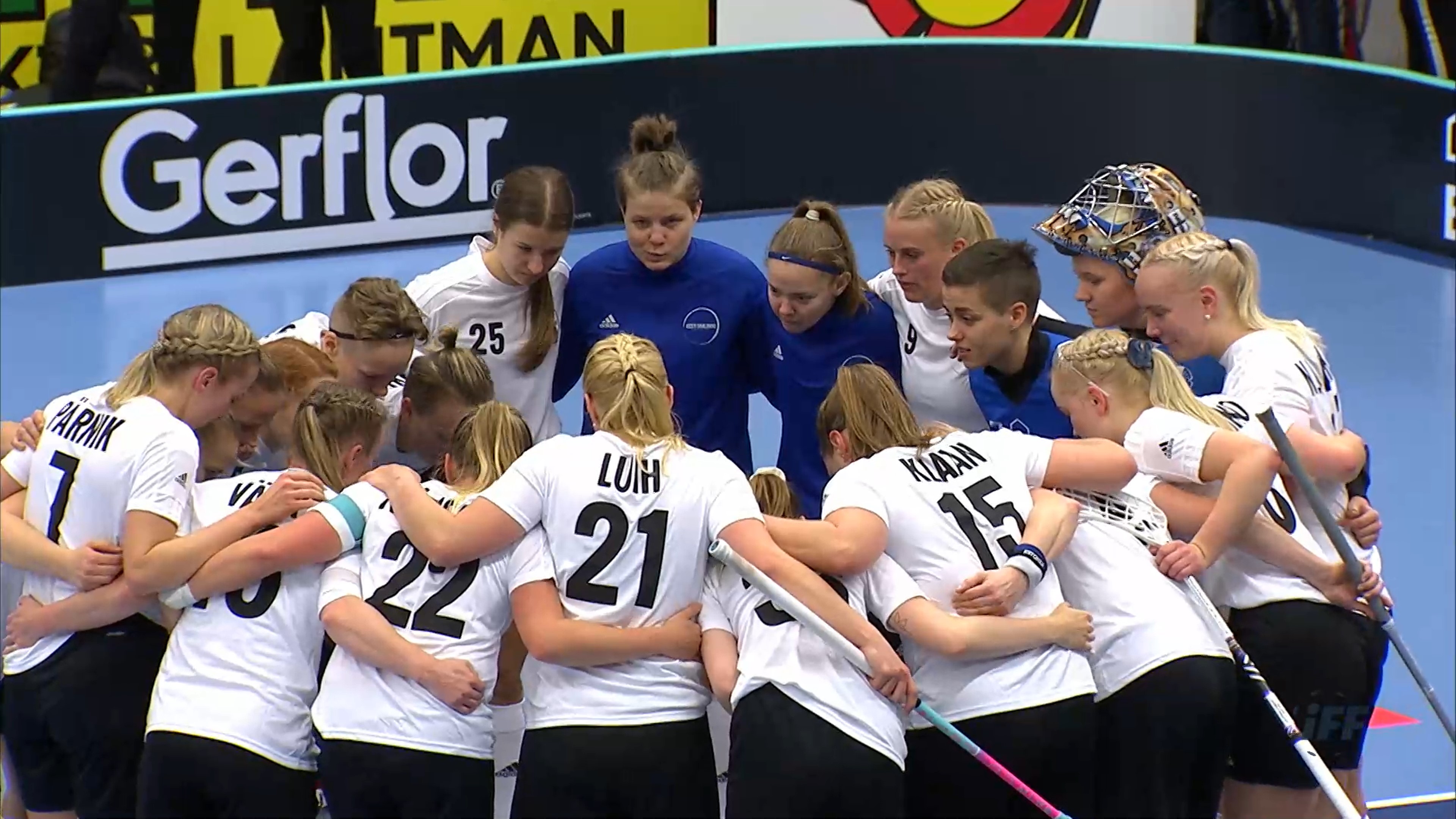 (Team Estonia in Sweden - Image extracted from Live stream)
The next opportunity for them came within less than 2 minutes of the previous goal. That was when Lahtmets' beautiful around-the-goal play, allowed a quick pass of the ball to debutant Kirke Pollisinski who nailed it in! The first period ended 0-2 to Estonia.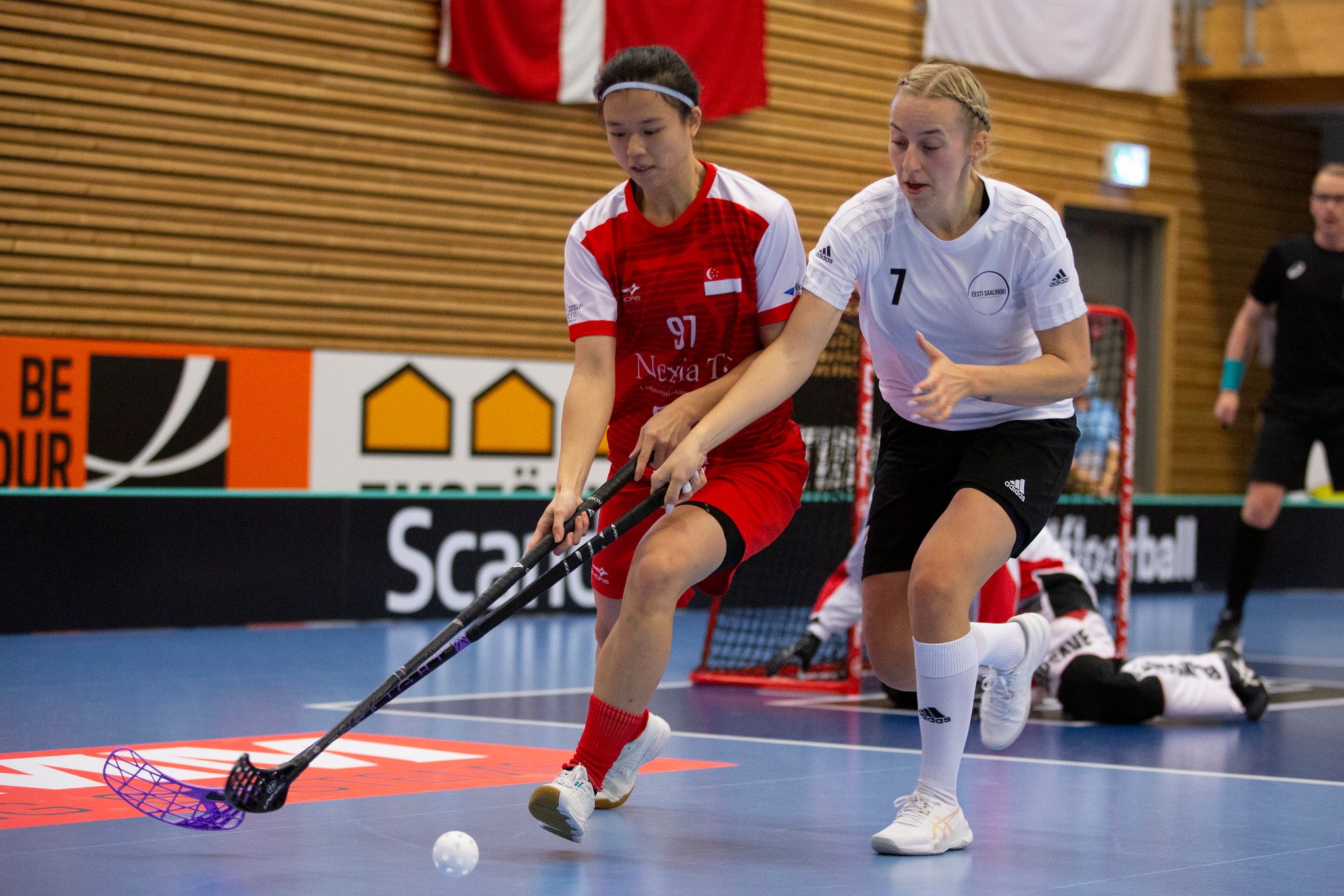 (TeamSG's Jerelee Ong competing for ball possession. Photo credit : International Floorball Federation)
The 2nd period began with an introduction of Shermaine Goh at the net (goalkeeper) for Singapore, as they pressed forward to catch up to Estonia. And their hardwork paid off in the 29th minute, with TeamSG's first goal coming from tournament debutant, Ong Ying Rui. Her impeccable positioning at the far right of the goal post and her impressive volley shot from a spillover attempt by Pearlynn Lim, midway of the 2nd period, reduced the score deficit to 2-1.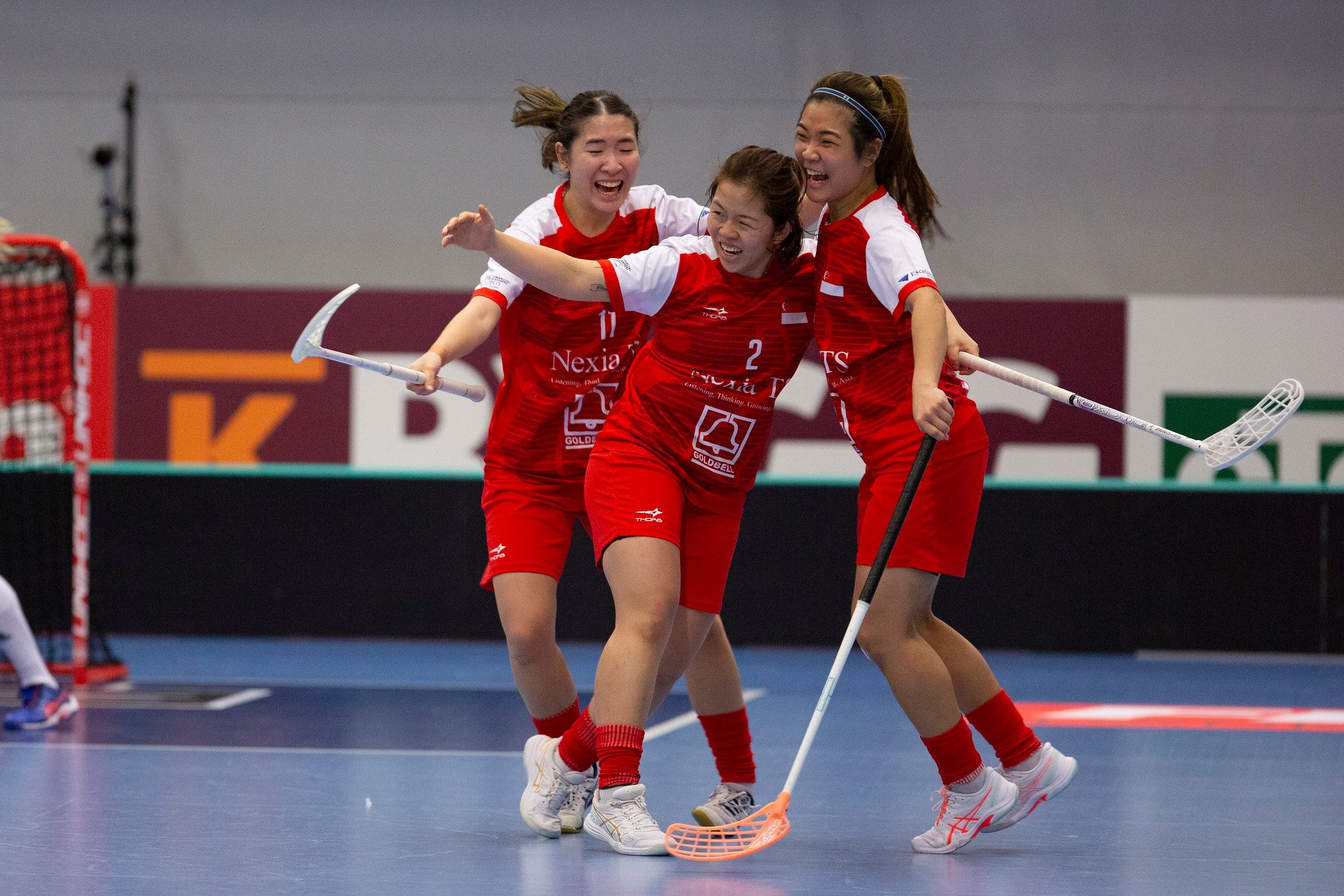 (Celebrations after Ring Hiu's goal. Photo Credit : International Floorball Federation)
Singapore's attempt at an equalizer was repeatedly thwarted by Estonia's goalkeeper Saskia Ormak, only 18 years of age. And with just 58 seconds left in the second period, Singapore gets a chance to use a play-piece at a hit-in to find the equalizer. But they weren't able to convert it into a goal, despite the well-placed shot by Shannon Yeo.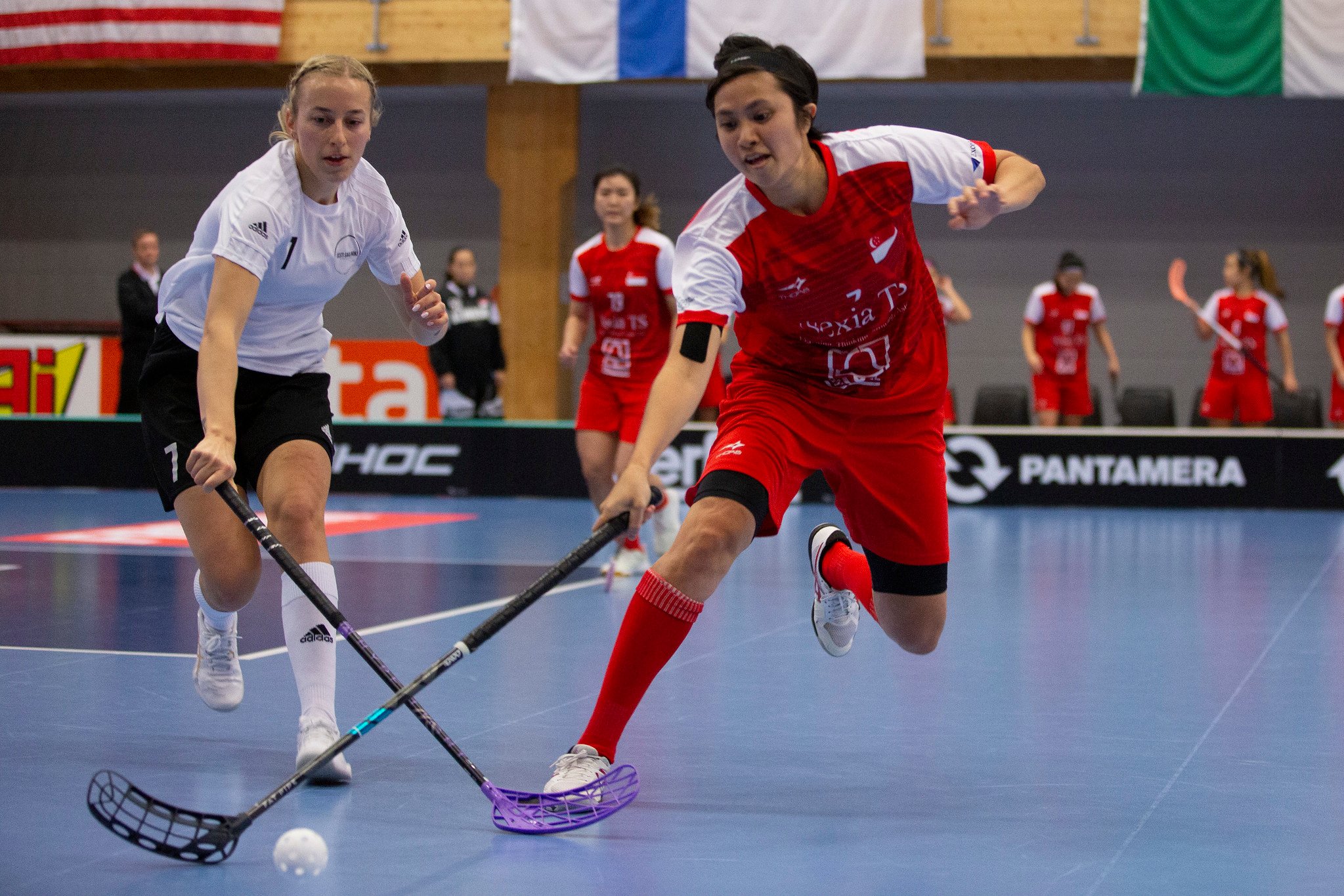 (TeamSG's Marissa Tang competing for ball possession. Photo credit : International Floorball Federation)
The final third of the opening game showcased the relentless attack from Singapore and the disciplined half-court defence they adopted when not in possession. And the strategy pays off in the 8th minute, when powerhouse defender Jerelee Ong breaks through Estonia's backline. That resulted in a play which she finishes off by putting it at the back of the net, equalizing for Singapore at 2-2! It was her 4th career goal at the World Champs!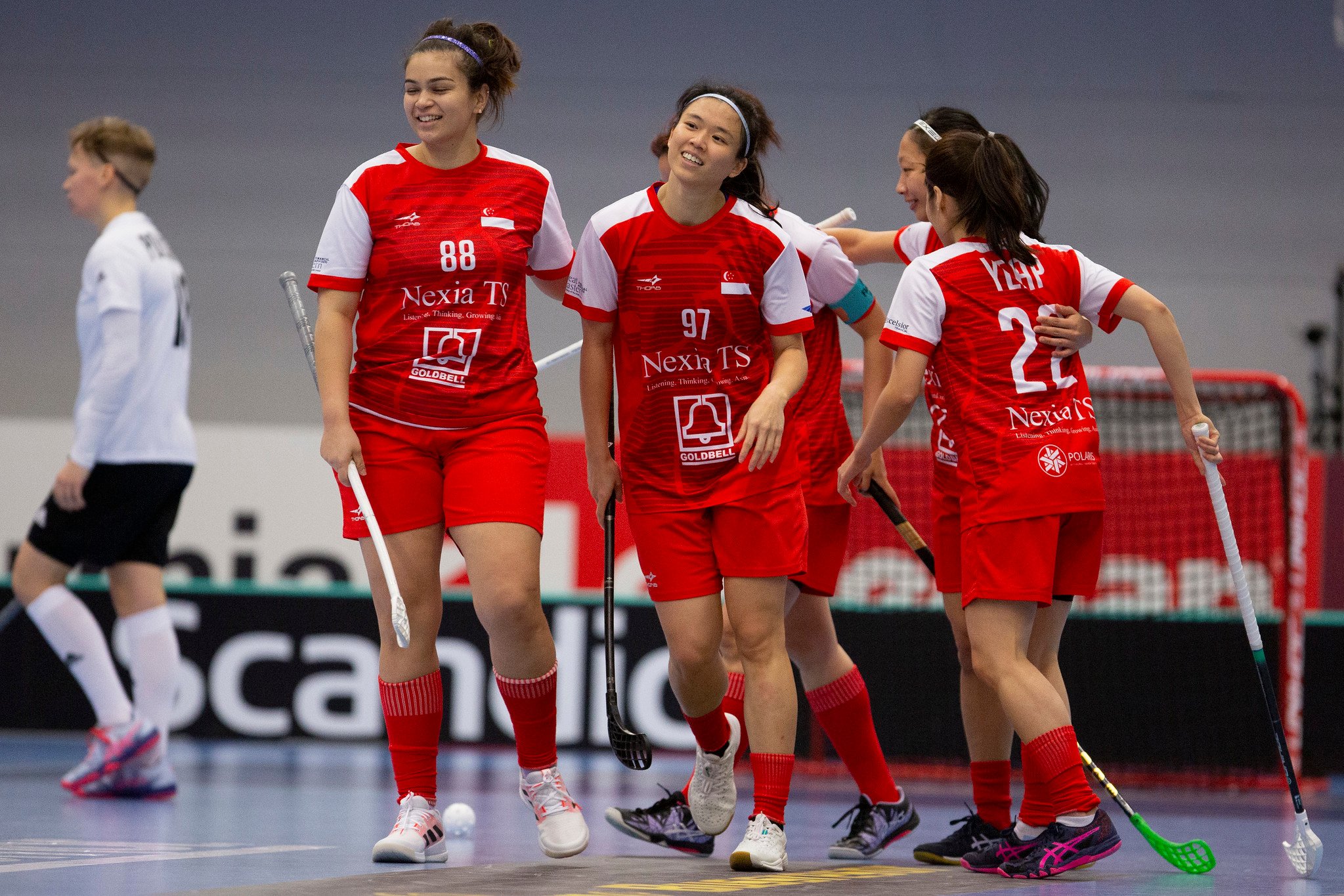 Celebrations after Jerelee's (no 97) goal. Photo credit : International Floorball Federation
The Estonians remained calm and collected, as they broke through the deadlock when an intercepted ball by Pollisinski simultaneously disorients Singapore's defensive setup. And that allowed a wide-open Kädi Keinast to shoot and take the lead 3-2 with 9 minutes remaining.
Shaking off their disappointment, TeamSG picked themselves up with a play-piece set up by Amanda Yeap at the corner. That allowed Team Captain Michelle Lok to penetrate through Estonia's defence with her rapid-fire shots to equalize once again. We're now at 3-3 in the 52nd minute!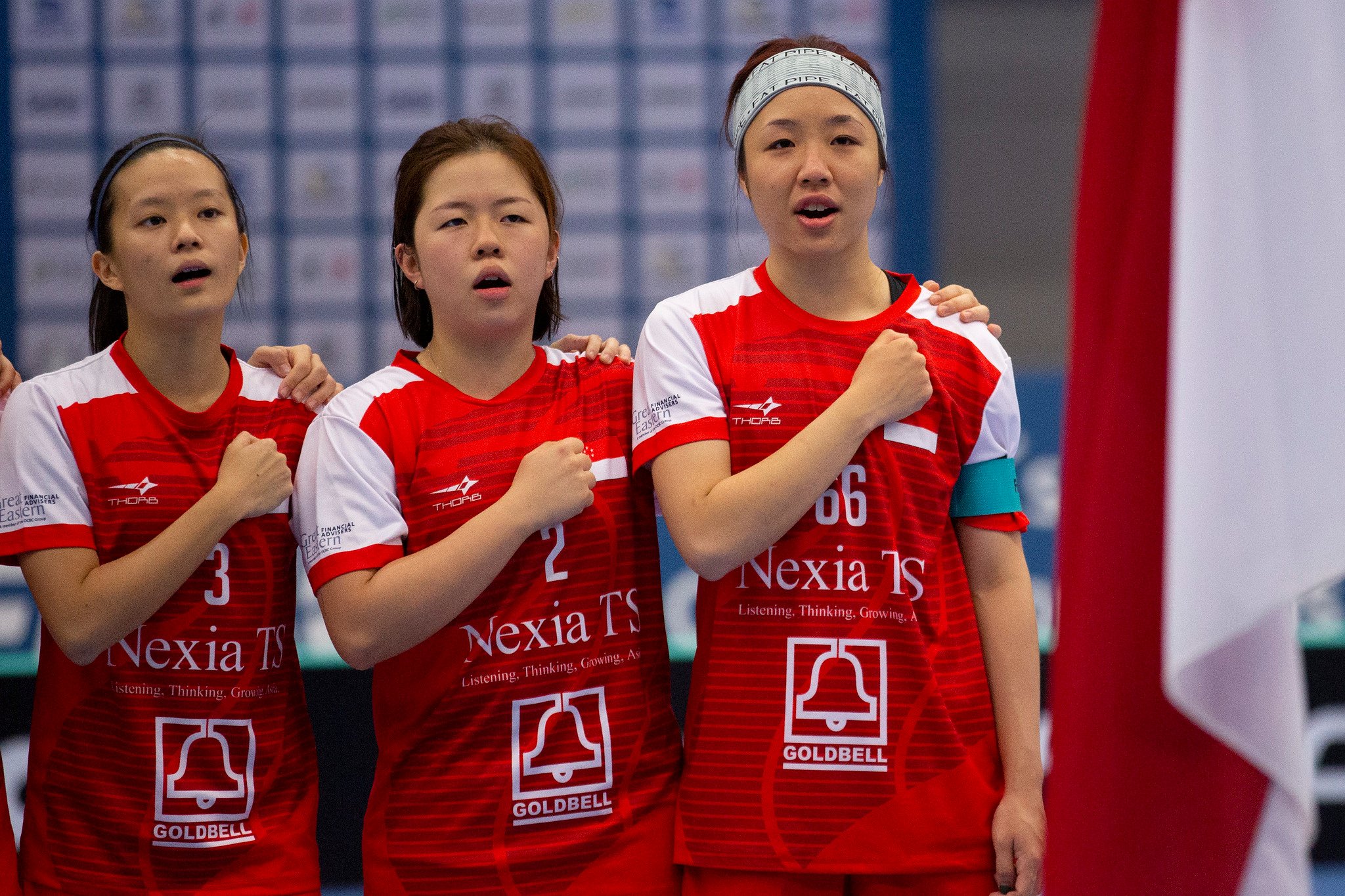 (Team Captain Michelle Lok - no 66. Photo credit : International Floorball Federation)
With everything to play for and though what seemed like a magical connection, a series of passes across the court between Kütisaar, Väärt, and Pärnik ended with a goal and only 7 minutes left on the clock!
The game restarts in the middle. And with 3 minutes left on the clock, Team Singapore took a risk by playing with an empty net to overload on the attack. But the Team was just not able to see that through, ending the game with a 1-goal margin win for Estonia.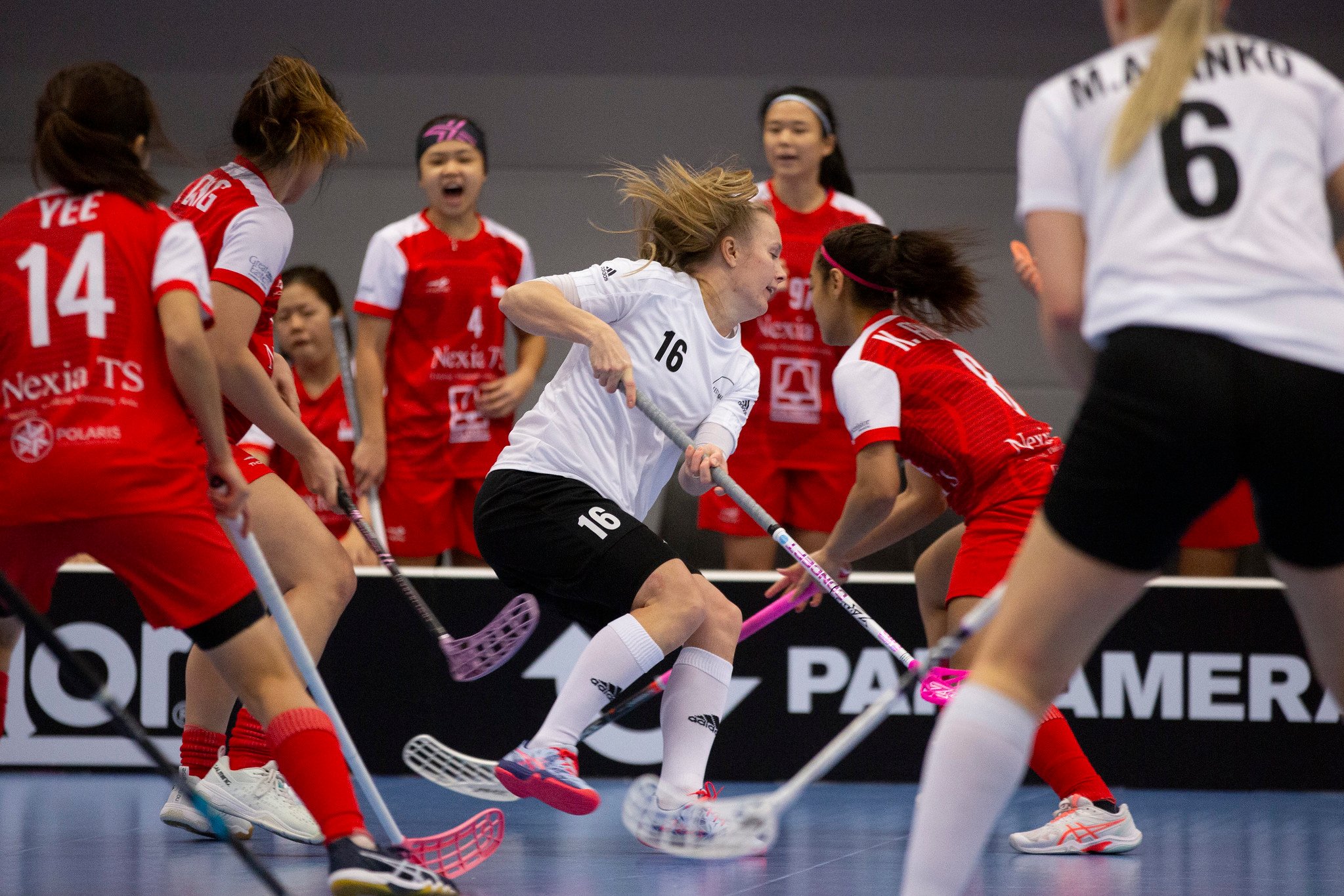 (Photo Credit : International Floorball Federation)
Singapore's ability to surge forward with vision and aggression as a united front is a promising start to their journey in this tournament. By reducing individual mistakes and with more creative play-ups, we can expect a great deal from this SGP team. Be sure to catch their next game against NFFR (Russia) on Sunday 28 Nov from 10pm onwards!
Click on this ActiveSG Circle link to watch the match Live and exclusive.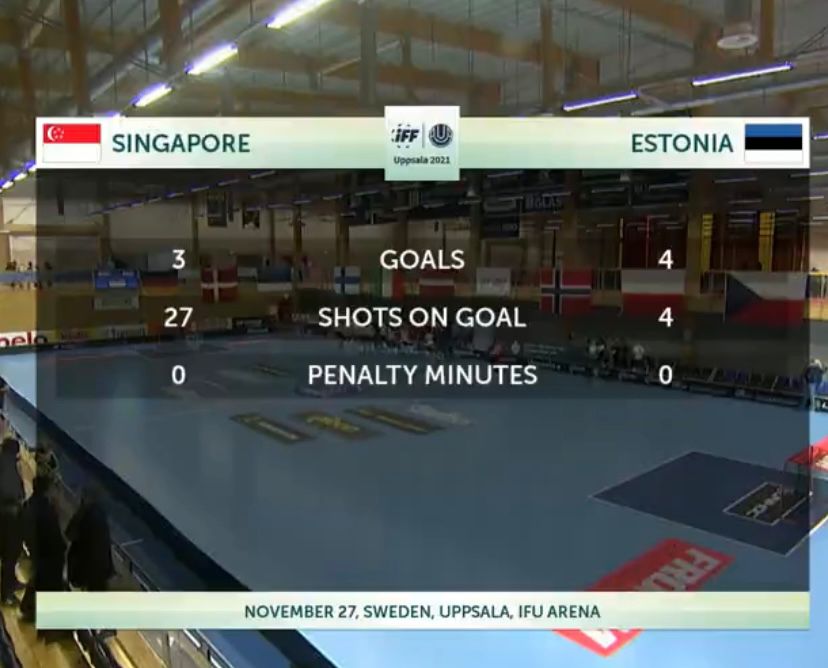 Gracia Sengutuvan was part of Team Singapore's SEA Games Gold medal winning squad in 2015! She's been playing floorball competitively for 13 years. Gracia joined Team U Sports Liitto Floorball Club straight out of secondary school and played for them till she left Singapore in 2019. She enjoys watching the NBA and her favourite player is Steph Curry. She has a good feeling that the Golden State Warriors are going to win the title this year. However, she also had that feeling last year.
Recent Events & Programmes