Team Singapore
FIBA 3x3 Asia Cup marks first step for sustainable sporting events in Singapore!
by Circle Stories, on June 29, 2022 16:00 PM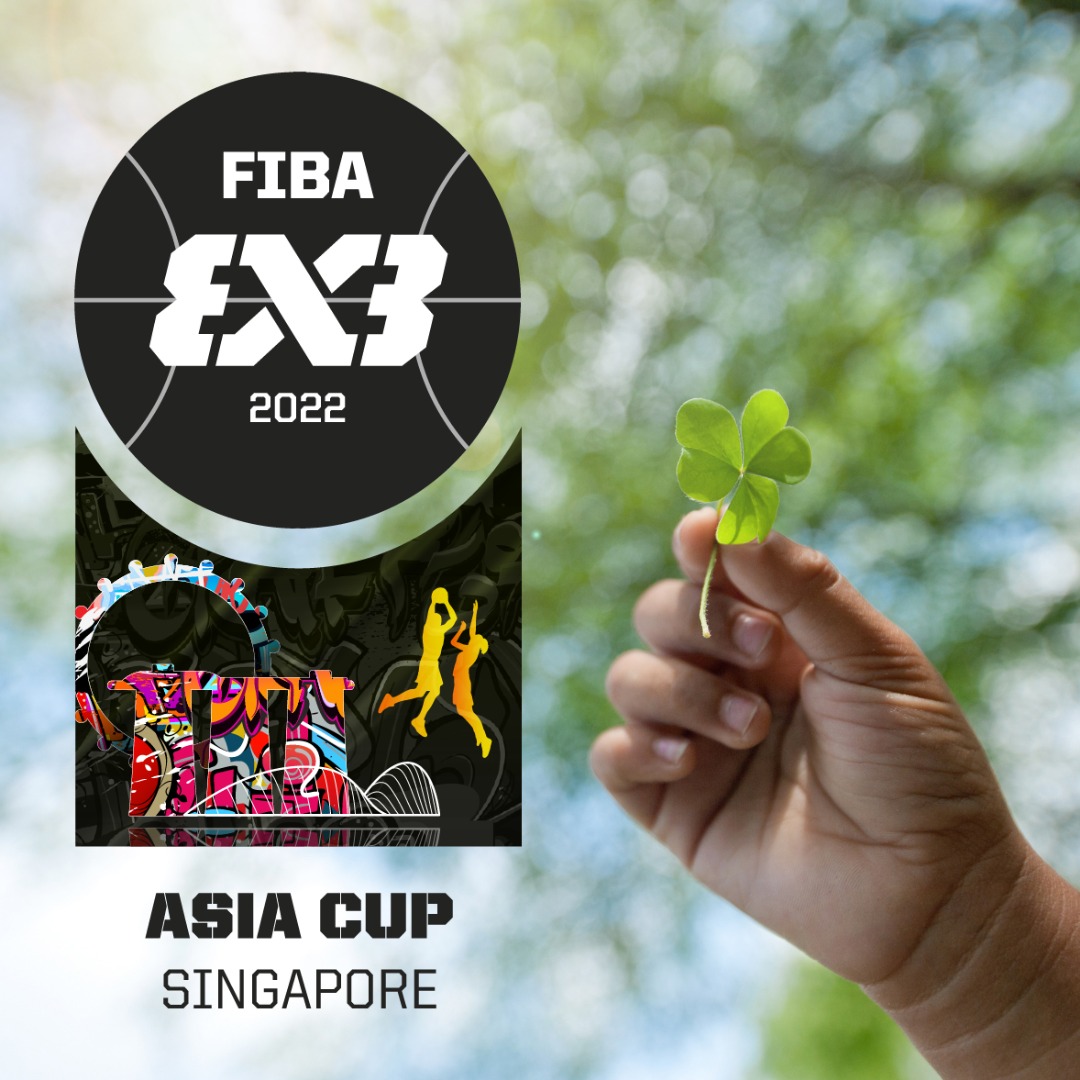 The FIBA 3x3 Asia Cup 2022 will take the lead in advancing Singapore's goal of building a more sustainable sport ecosystem. The upcoming tournament will be the first locally held international sport event to feature a sizable amount of sustainable initiatives as part of the Sport Green Plan.
The Sport Green Plan, announced during the Committee of Supply Debates 2022 in March builds on the Singapore Green Plan 2030 and will see ramped-up efforts toward more sustainable initiatives at sporting events. The movement will drive greener sport infrastructure, sports precincts and plans are underway for all events supported by Sport Singapore (SportSG) to incorporate sustainability elements.
Sustainability Initiatives at the FIBA 3x3 Asia Cup 2022
The fifth edition of FIBA 3x3 Asia Cup, to be held at the Marina Bay Sands Event Plaza, will see a suite of practical steps in place to make the event eco-friendlier. Single-use plastics is discouraged, and athletes and working crew will receive reusable water bottles. Water canisters will also be available throughout the event venue. Athletes, officials and volunteers will also be provided with ez-link cards to take public transport to and from the hotel, training and competition venues, as an additional step to further reduce the event's carbon footprint. In addition, the organising committee will be using recyclable materials for signages, accreditation passes and apparels, among other efforts.
Collaborating with like-minded partners
To further outreach efforts, Sport Singapore partnered Alba E-Waste Smart Recycling Pte Ltd, a leading recycling and environmental services company to drive a meaningful e-waste and shoe-recycling campaign from 23 June to 3 July. The campaign will see more than 720 shoe and electronic waste recycle bins placed island-wide, including the event site. The collected shoes will be recycled into infrastructure materials for jogging tracks, playgrounds and fitness corners.
Scholar Group will also join the movement with educational talks and roadshows on sustainable urban farming.
The initiatives will be overseen by a Sustainability Manager, who has been appointed for the first time at a SportSG event.
These measures, along with others, will lead to an estimated collection of over 2,000kg worth of shoes from 170 shoe waste recycle bins. The move to provide reusable bottles is also expected to save over 30,000 plastic bottles.
Chairman of the organising committee and Chief, Sport Development Group, SportSG Marcus Tan said: "A Green Sporting Event is a collective responsibility. We are proud to be taking this first step at the FIBA 3x3 Asia Cup 2022. We will review these measures with feedback from athletes and stakeholders to look at how we can further improve and amplify our efforts. At the end of the day, we hope these initiatives will pave the way for other events and inspire more like-minded organisations to join in for a good cause."
A record 53 teams from 30 countries will battle it out on court at the Marina Bay Sands Event Plaza, with the winners of the men's and women's competitions securing their places at the FIBA 3x3 World Cup in 2023. These include reigning men's champions Australia and hosts Singapore. The FIBA 3x3 Asia Cup 2022 will be the second time Singapore hosts an official FIBA 3x3 basketball competition. The first-ever FIBA 3x3 game was also played in Singapore, during the inaugural Youth Olympic Games in 2010. Since then, the game has grown in popularity and has been included in the rosters of several major multi-sport events, including the Tokyo 2020 Olympic Games.
Tickets are available from $5 at https://www.sistic.com.sg/events/fiba0722.
For further information about 3x3, visit https://www.fiba.basketball/3x3asiacup/2022 or the FIBA 3x3 accounts on Facebook, Instagram, Sina Weibo, Tencent, TikTok, Twitter, Youku, YouTube and Twitch.
Qualifying draw
6 July (Session 1): 9am - 12:30pm
6 July (Session 2): 2pm - 5:30pm
6 July (Session 3): 6:30pm - 10pm
7 July (Session 1): 9am - 12:05pm
7 July (Session 2): 2:30pm - 5:10pm
7 July (Session 3): 6pm - 9:35pm

Main draw
8 July (Session 1): 2pm - 4:40pm
8 July (Session 2): 6pm - 9:10pm
8 July (Opening Ceremony): 7pm
9 July (Session 1): 2pm - 5:20pm
9 July (Session 2): 6:30pm - 9:50pm
10 July (Session 1): 12:45pm - 4:15pm
10 July (Session 2): 5:25pm - 9pm
10 July (Prize Presentation): 9pm
Recent Events & Programmes