ActiveSG Tennis Academy
Going Down Under to get up in Tennis & Life
by Circle, on January 9, 2023 7:17 AM
After a two-year hiatus thanks to closed borders, ActiveSG Tennis Academy (ATA) was finally able to restart the annual Sydney training camps for its players and coaches.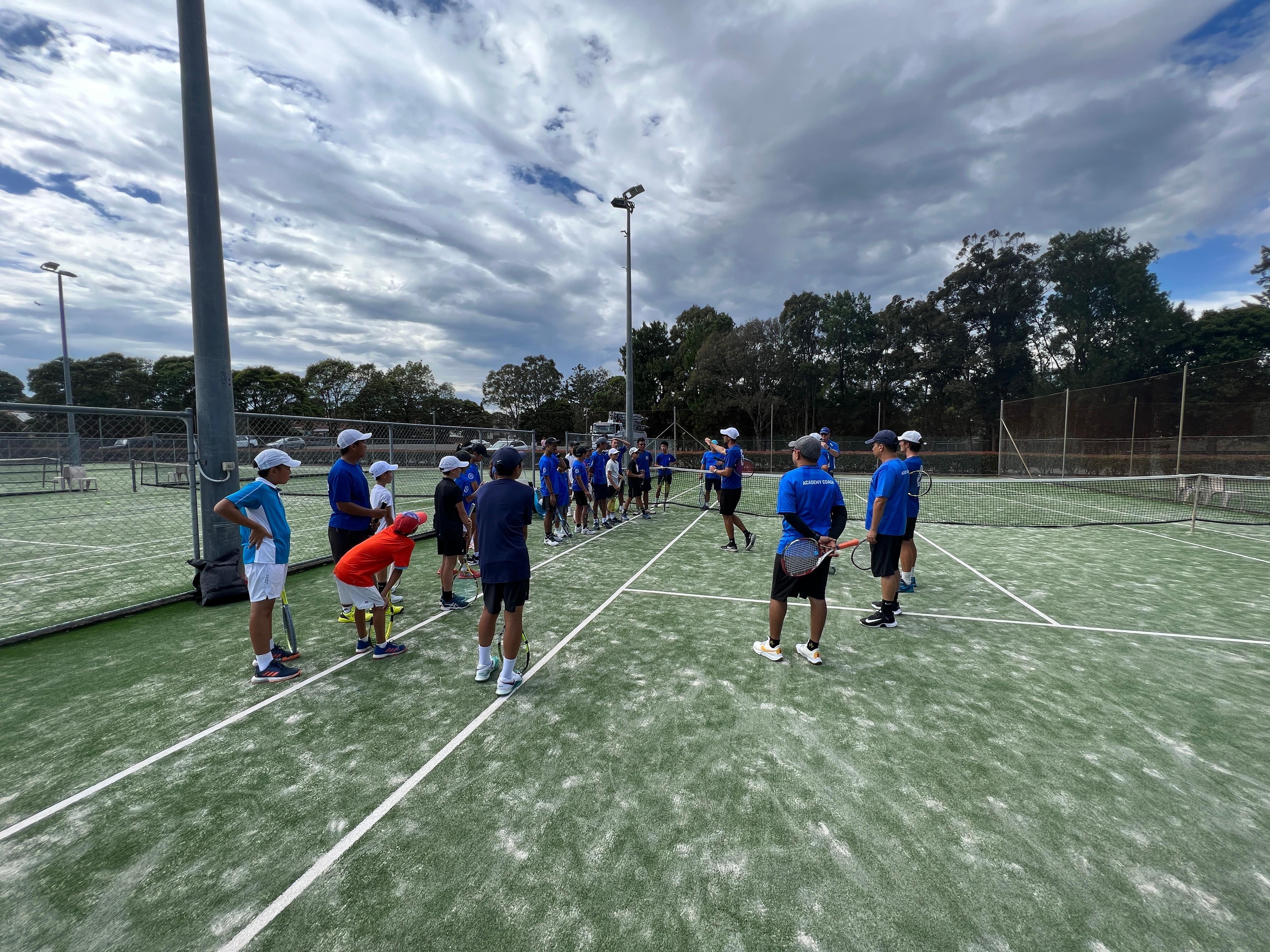 ActiveSG Tennis Academy Players at the training camp in Sydney

"Such trips are not just meant for tennis development. We see them as opportunities to develop positive life skills, inculcate good habits and values in the players and that we hope, will put them on the right path in life," said Vera Ong, Tennis Lead at SportSG.

An eight-player squad for the trip was put together last November through an internal tournament from which the top players from the U12 the U14 groups were selected and given the chance to travel to Sydney for a week-long training stint at Voyager Tennis Academy in December.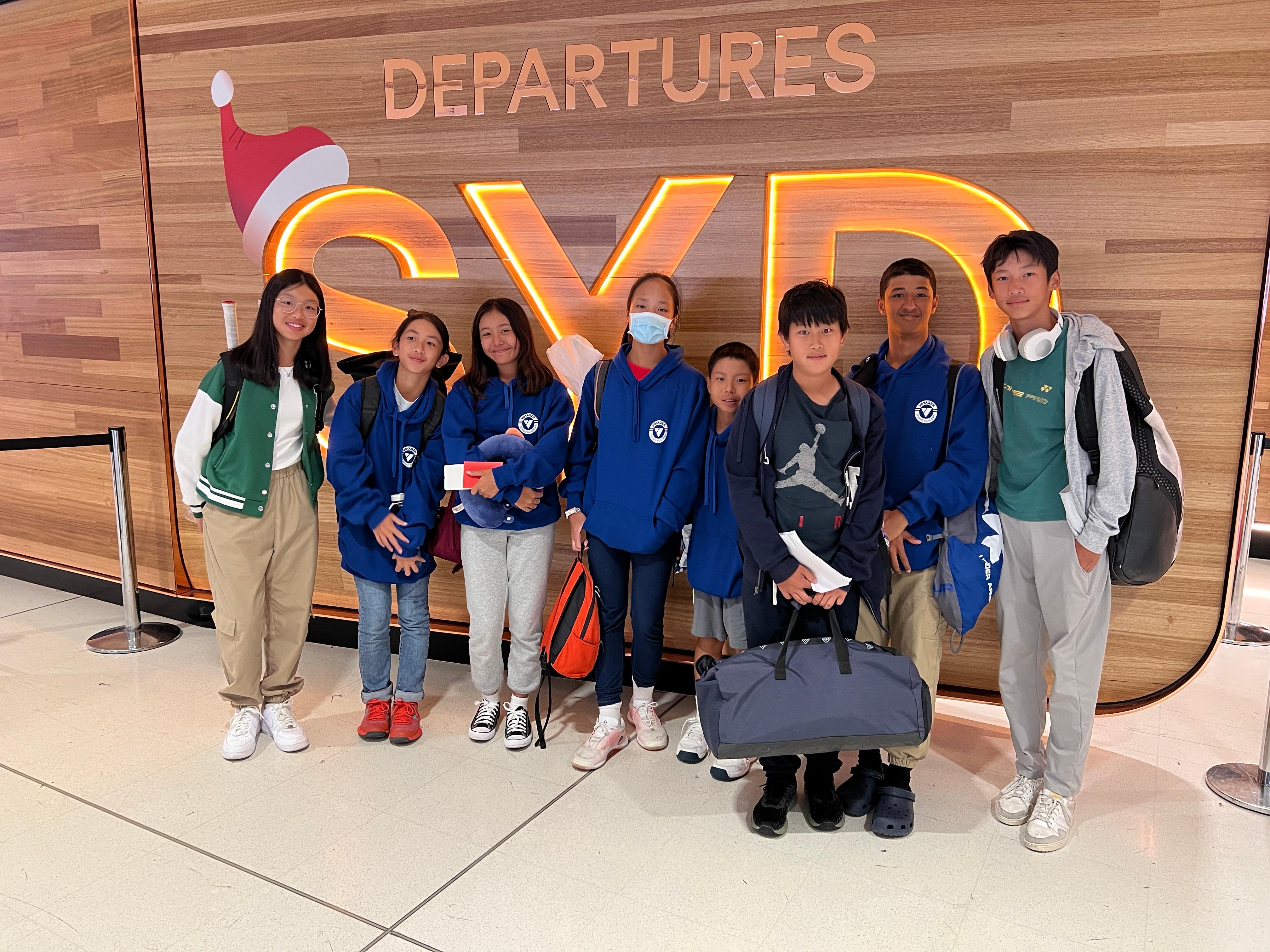 The eight-player squad for the trip

The players, who ranged from ages 11 to 14, were accompanied by four ATA coaches who were there for coach development. For most of the young players, this was the first time travelling without their parents and family. This meant a lot of learning opportunities off-court as well.

"The Sydney trip benefited me personally by giving me the opportunity to experience what it is like to be in a group setting and taught us how to look out for each other," said 12-year-old Janelle Chen.

The youngest in the team 11-year-old Takuya Kaneko said, "I was not worried about travelling without my family. However, there were times I felt homesick, but thanks to (Auntie) Vera, coaches, and teammates, I was able to overcome it and enjoy my time there.

Voyager Sydney organised a data analytics session with Tennis 135 for our players on the first day, explaining the new methodology for coaching and profiling of players for the purposes of strategizing for matches. Although a new concept for our players, they caught on quickly and were given the opportunity to practice what they learnt during the next five days of training and match play.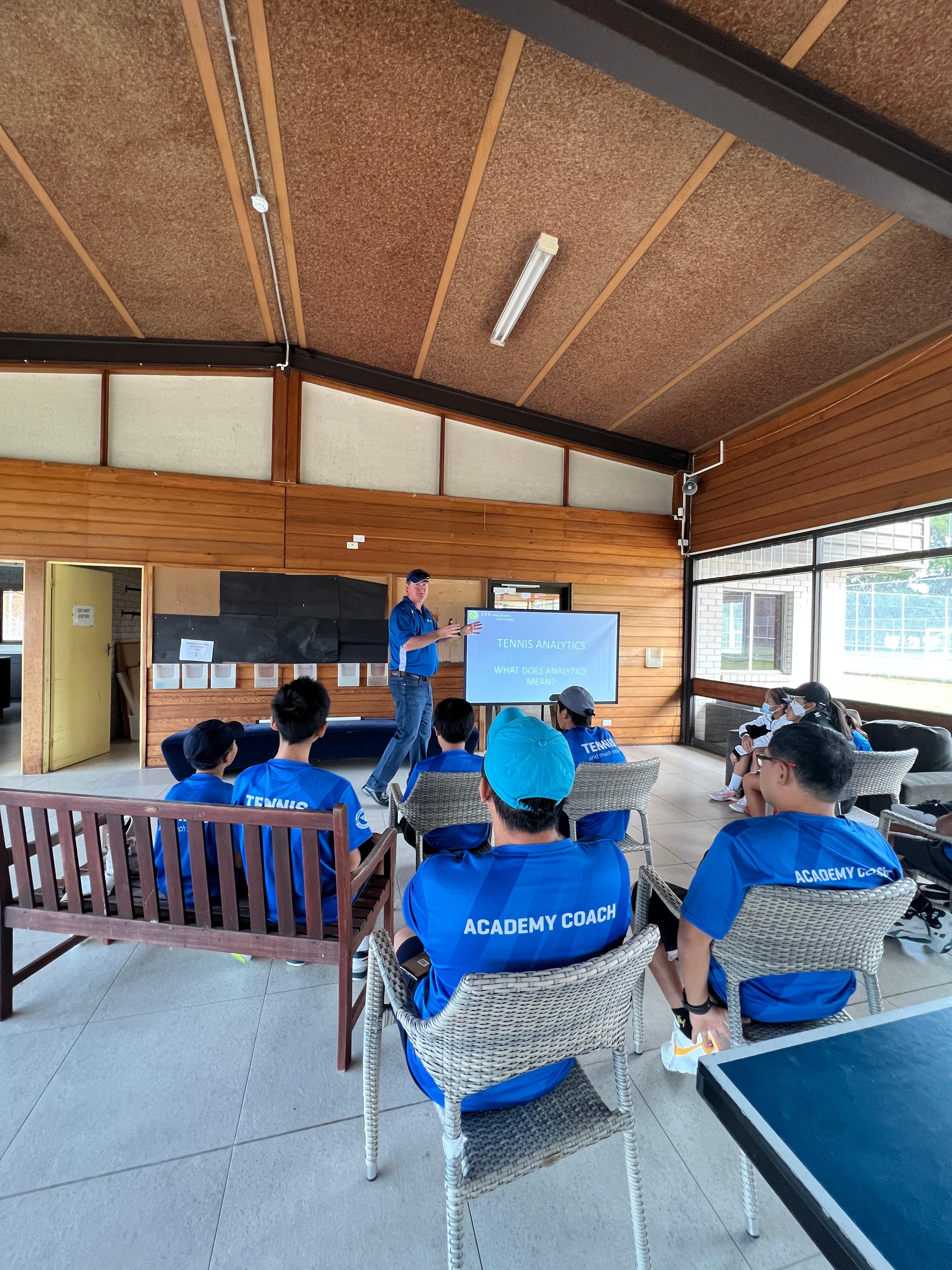 The data analytics session conducted by Voyager Sydney for our young players on the first day

Said Janelle, "In the training camp, the coaches emphasised the importance of 1, 3, 5 2, 4, 6 and 7+, using these to develop your own game."

Since most of our young players have not yet begun travelling outside of Singapore for tournaments, this trip was the ideal opportunity for them to be exposed to different court surfaces and different styles of play as they battled against their Australian counterparts daily.

"The Australian players showed us that they dare to go for every ball. I feel that I am less fearful and more daring on the court now," said 13-year-old Allen Leong.

Meanwhile, our four coaches worked alongside the Sydney-based Voyager during the training camps but were also taken to Voyager's other locations to observe and learn how they run their programmes. They were also introduced to the Tennis 135 methodology.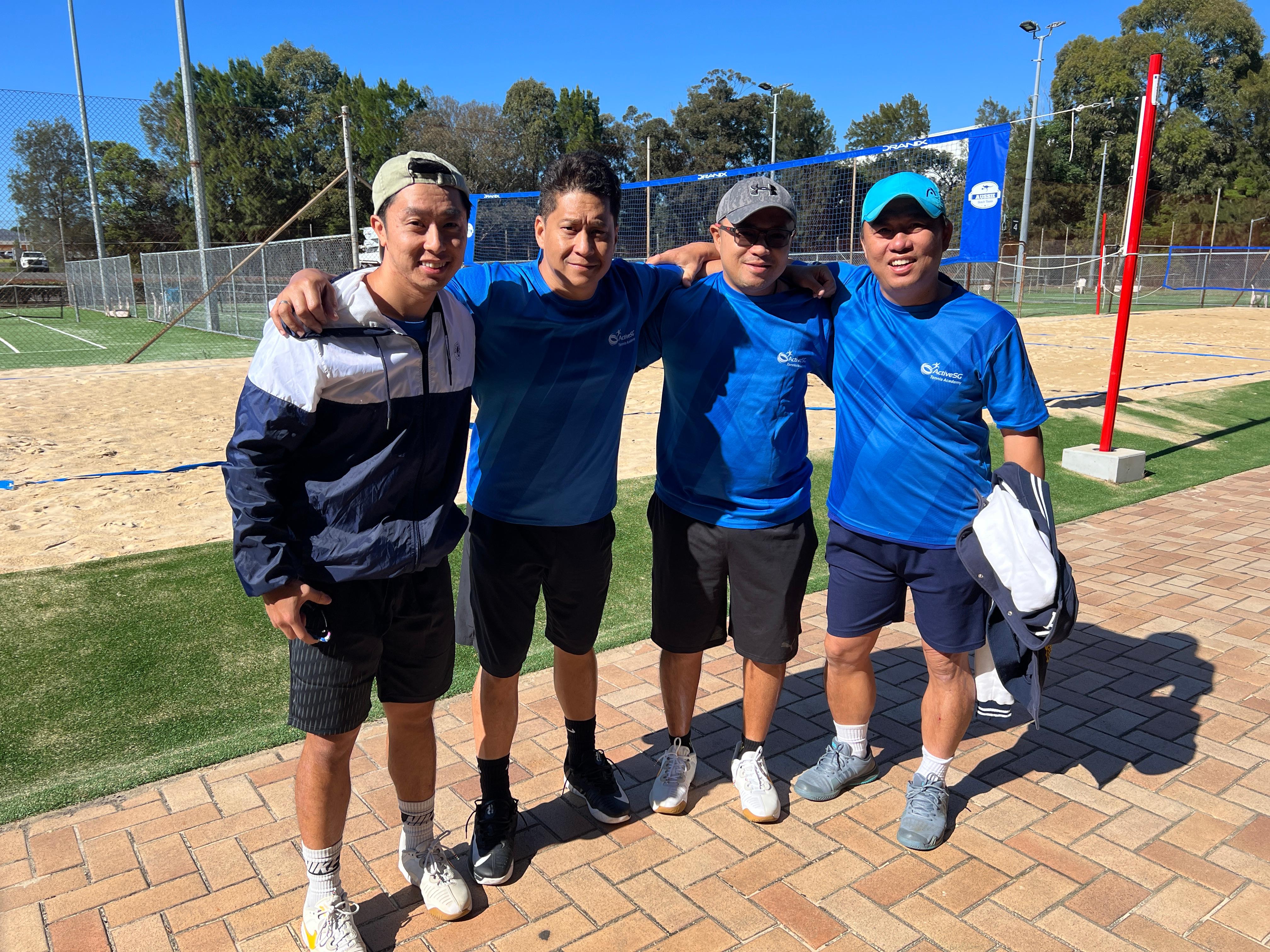 The four coaches from ActiveSG Tennis Academy

The team trained and played hard but were rewarded with team dinners, excursions to the city on a ferry, a Christmas market, and a dinner along the Northern beaches of Manly on the final day.

The tennis group was privileged to also share a meal with Sydney-based Team Singapore athlete Michelle Sng, a multiple SEA Games medalist in high jump. Over dinner, Michelle shared her experiences as an athlete and how it was important to have both passion and discipline to achieve one's sporting goals and dreams.

"The trip was a maturing experience for Justin both as an adolescent and a tennis player. It's his first time away from his parents, and he had to learn how to handle himself in a foreign place as part of the team. I feel that he came back a more confident and independent young person. Tennis-wise, he got valuable experience from training with and playing against local Australian players on an unfamiliar surface," said Lie Min Ce, parent of 12-year-old Justin Lie.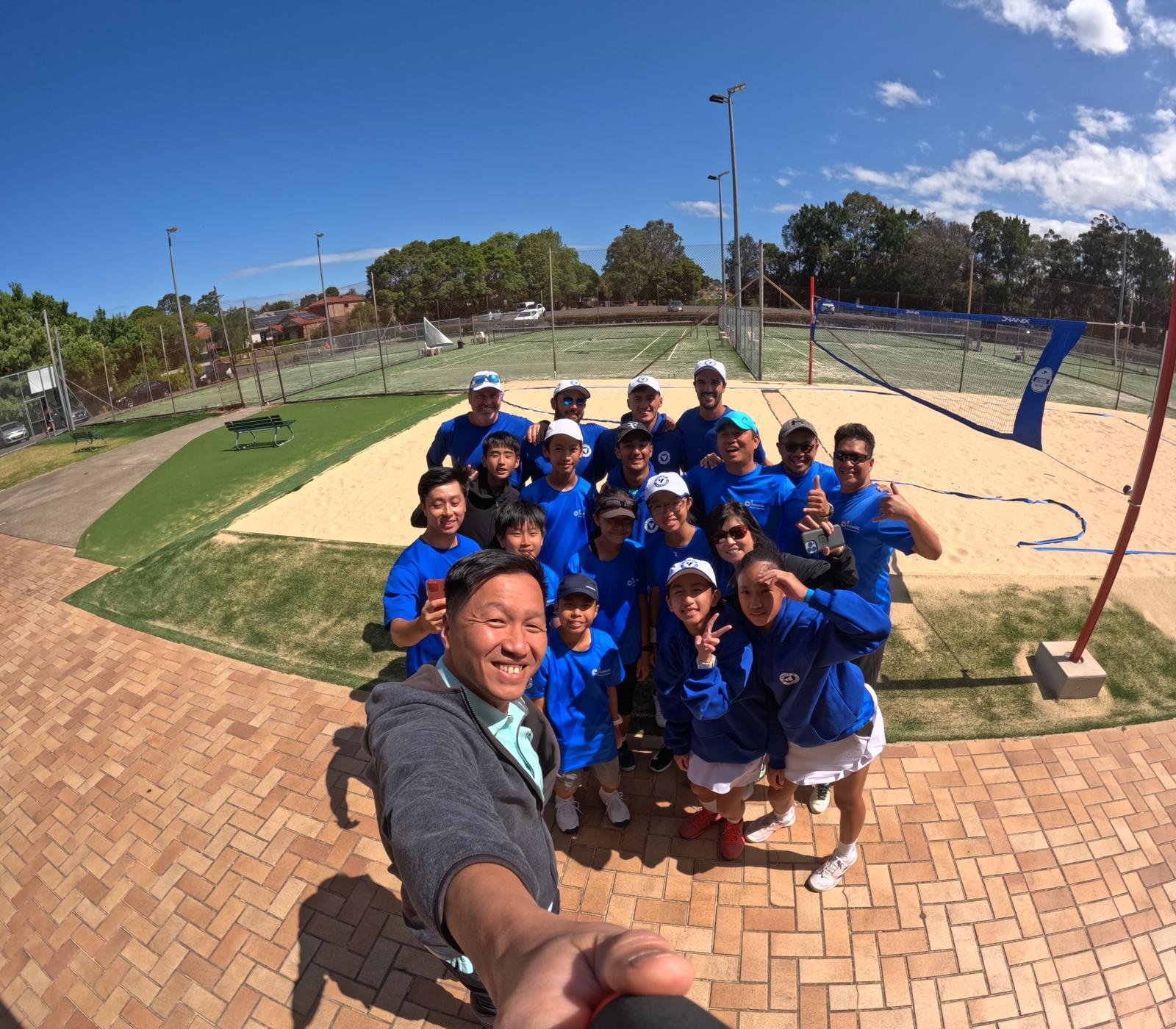 A team group shot in Sydney
Recent Events & Programmes