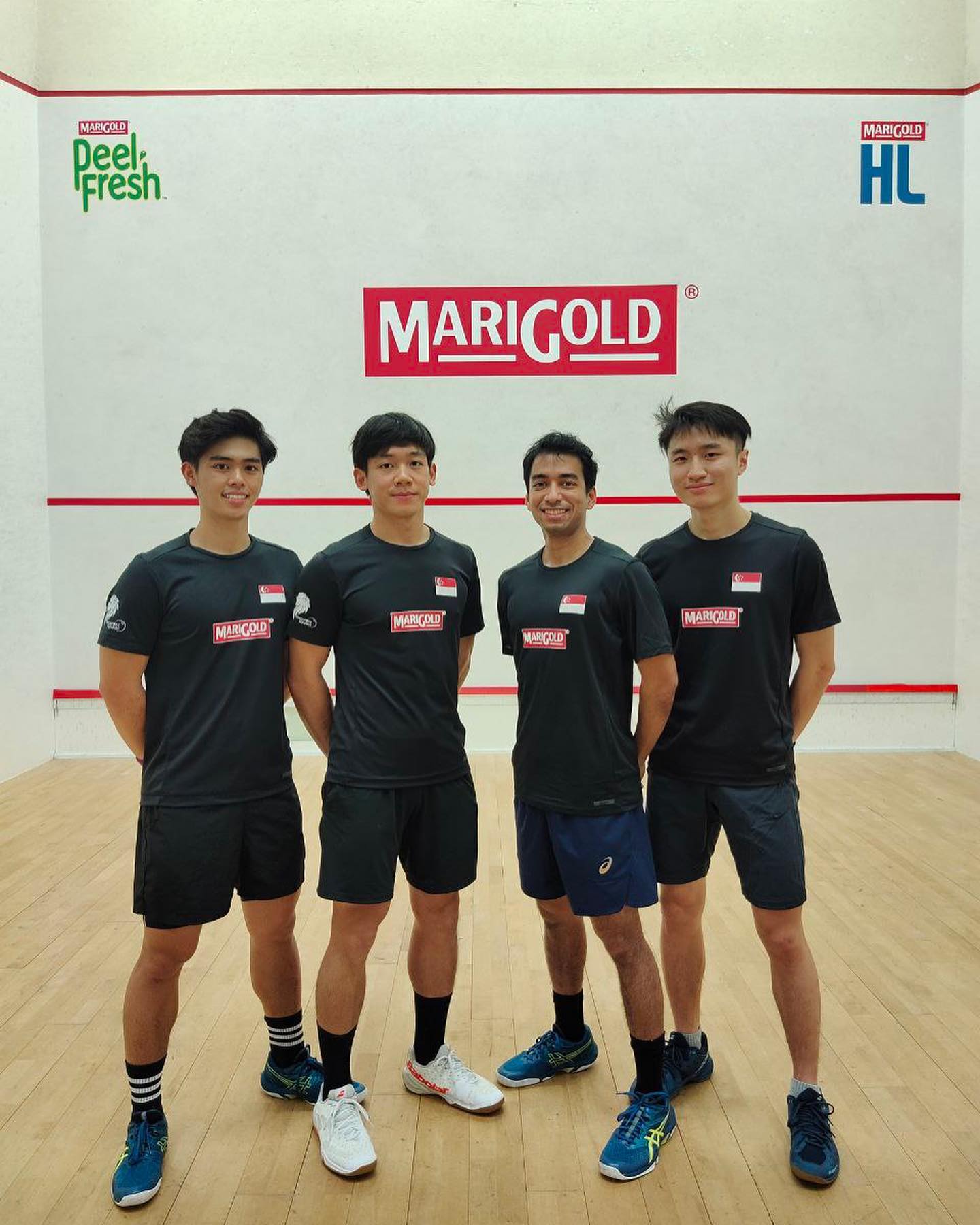 (From L to R : Team Singapore's Aaron Liang, Chua Man Tong, Samuel Kang and Pang Ko Hoe. Photo Credit : Singapore Squash)
By Circle Editorial Team
Never in the history of Singapore's Squash community, have we seen our national players compete in the World Doubles Championships. The likes of our former stars in the 1980s - 90s such as Zainal Abidin and Peter Hill or Mah Li Lian and Della Lee, didn't have the opportunity to feature in this tournament since its inception in '81!
That dubious streak finally comes to an end - more than 4 decades later - on 5th April 2022, when Team Singapore makes its long-awaited debut at the World Doubles in Scotland. The 5-member squad which includes 2 reigning national singles champions, will feature in 2 Men's Doubles pairs and a Mixed Doubles team.
For much more on TeamSG's hopes, preparations, plans for 2022 and other interesting details about the sport of Squash, catch the pretaped zoom interview below (recorded 25 Mar 2022), with the Republic's top singles players, Samuel Kang and Aaron Liang.
Stay tuned to SportSG's coverage of Team Singapore at the World Doubles Squash Championships 2022 in Glasgow! And we wish Team Singapore, a truly eventful, exciting and memorable campaign :)
Don't forget to also catch SportSG's ongoing coverage of the 2022 National School Games, and the Squash B Division Boys Final, LIVE on Thursday (7 April) from Noon onwards. The clash between Anglo Chinese School (Independent) and Fairfield Methodist School will be live streamed on go.gov.sg/circle-watch
(For all the news, post-match video interviews, stories, photos, fanzone details and much more from the 2022 National School Games, do visit our website : go.gov.sg/nationalschoolgames)
Related Events & Programmes