Unleash The Roar!
LaLiga Academy becomes UTR!'s First Overseas Training Partner
by Circle, on November 30, 2022 10:06 AM
The UTR! national football project will work with Spain's LaLiga Academy as its first overseas training partner to help groom Singapore's brightest footballers. The UTR! project will also introduce two girls' School Football Academies (SFAs) in 2023 for the first time.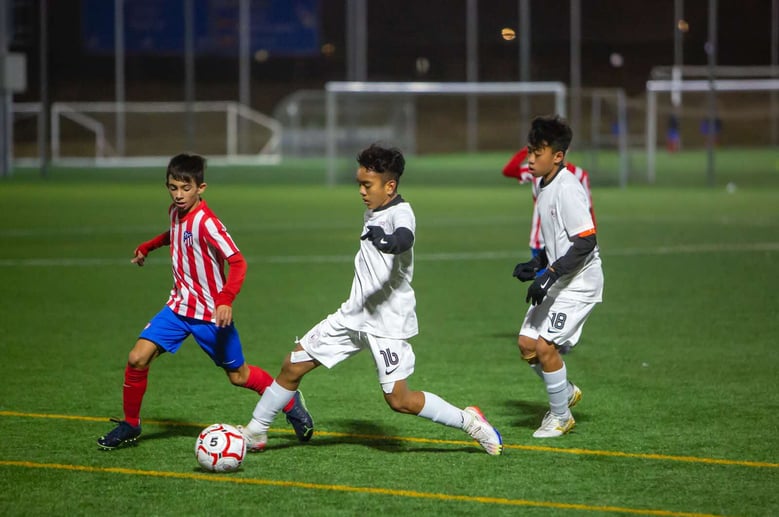 Photo credit: UTR!

In an address to media at ESC LaLiga & NBA Headquarters, Mr Eric Chua, UTR! Executive Committee Chairman and Senior Parliamentary Secretary for the Ministry of Culture, Community and Youth & Ministry of Social and Family Development said: "We want to build a youth football development ecosystem where our talented youth get full support in their football and academic pursuits. Bringing them out of Singapore challenges our youth beyond their comfort zone and gives them opportunities to train and compete with the best."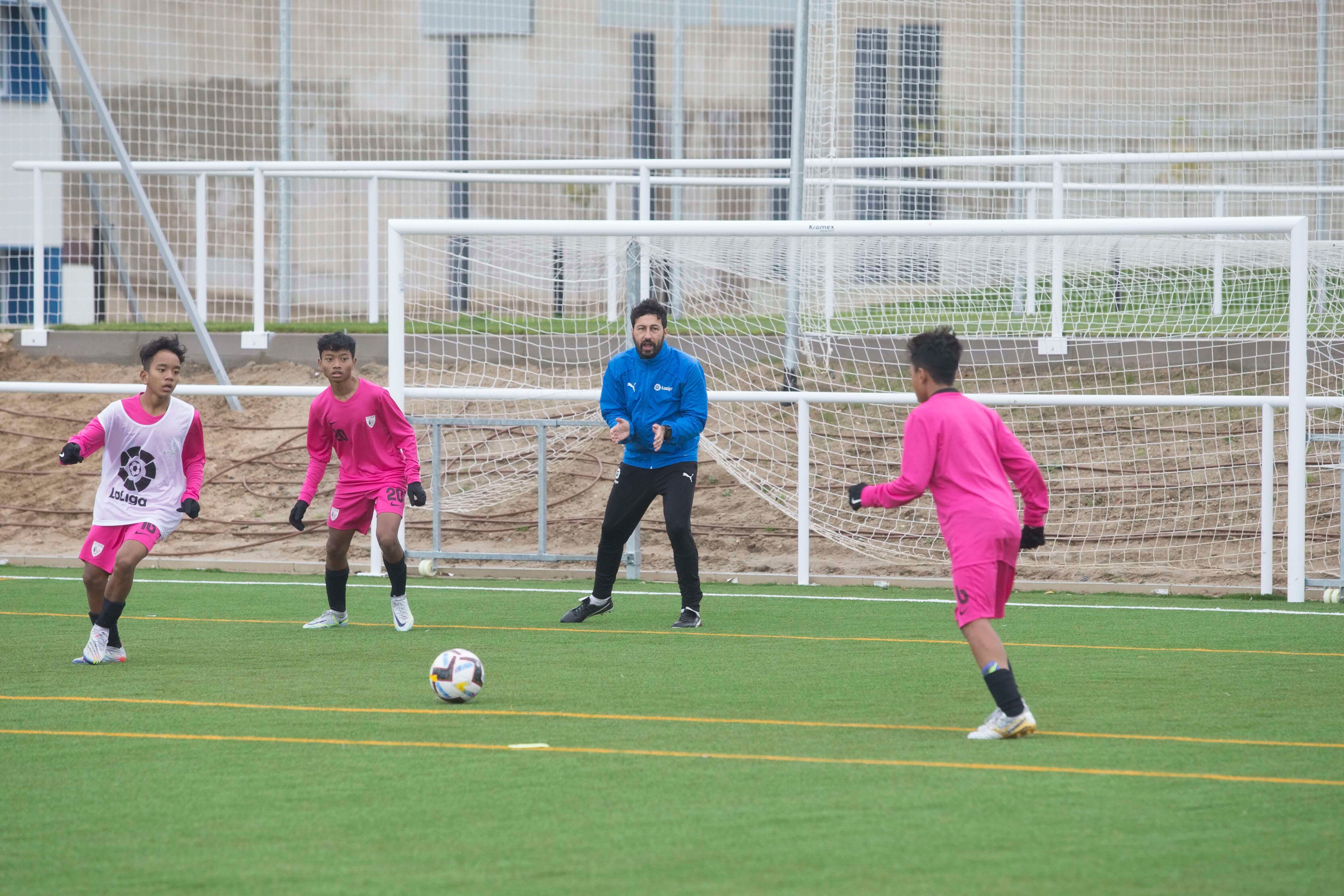 Photo credit: UTR!

To expose budding male and female footballers to higher levels of football training and intensity, UTR! will send student footballers on short to medium-term attachments with UTR!'s overseas training partners, starting with ESC LaLiga & NBA.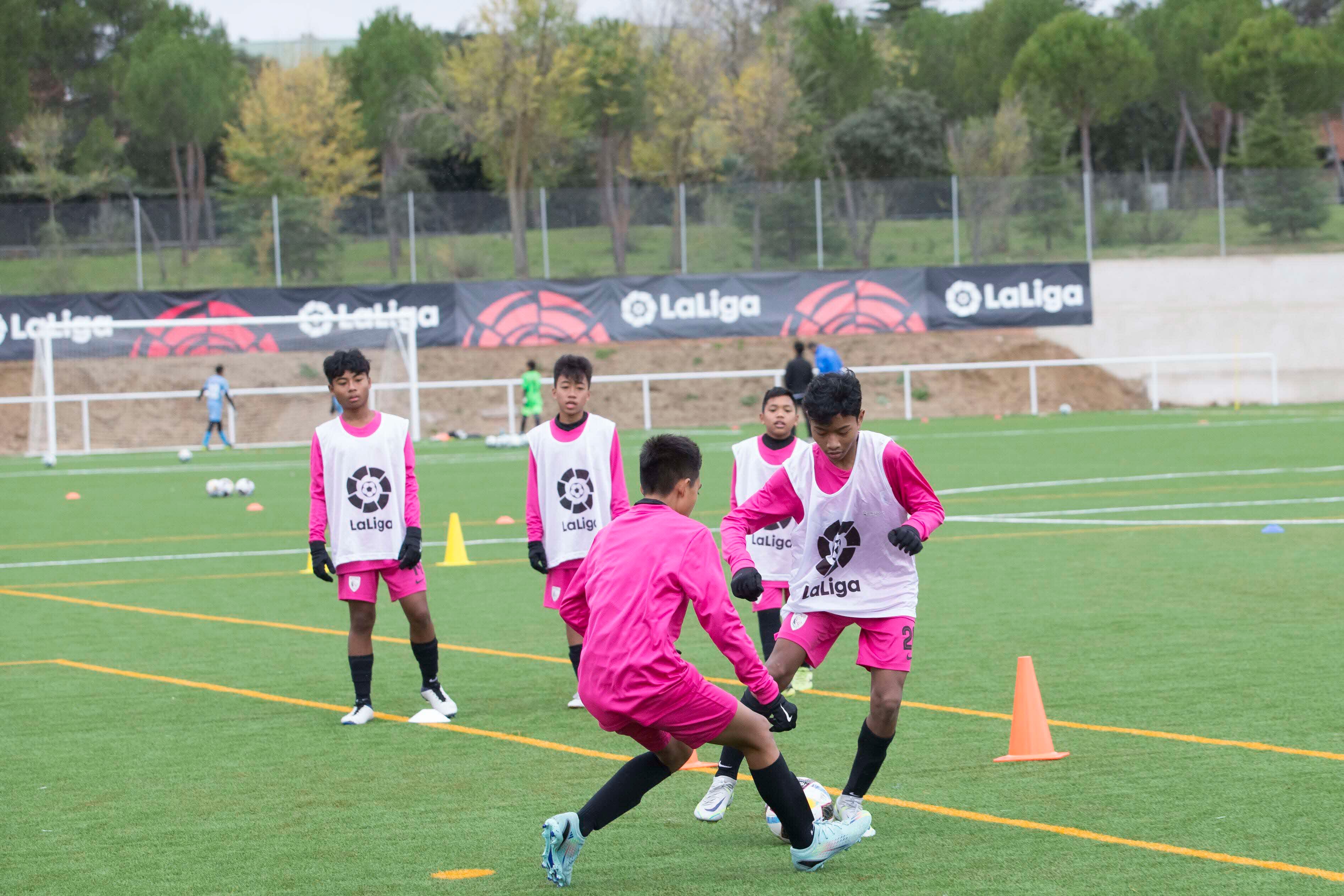 Photo credit: UTR!

The first batch of UTR! footballers currently in Spain on the month-long training award trip comprises boys aged 12 and 13 from the SFA programme, the ActiveSG Football Academy Development Centres and the Football Association of Singapore's talent identification programme. They have played in friendly matches against top Spanish clubs such as Rayo Vallecano, Getafe, Fuenlabrada and Atletico Madrid, and will spend their final week of attachment with various other Spanish clubs like Real Sociedad, Deportivo Alaves, Celta Vigo, Atletico Madrid and Levante.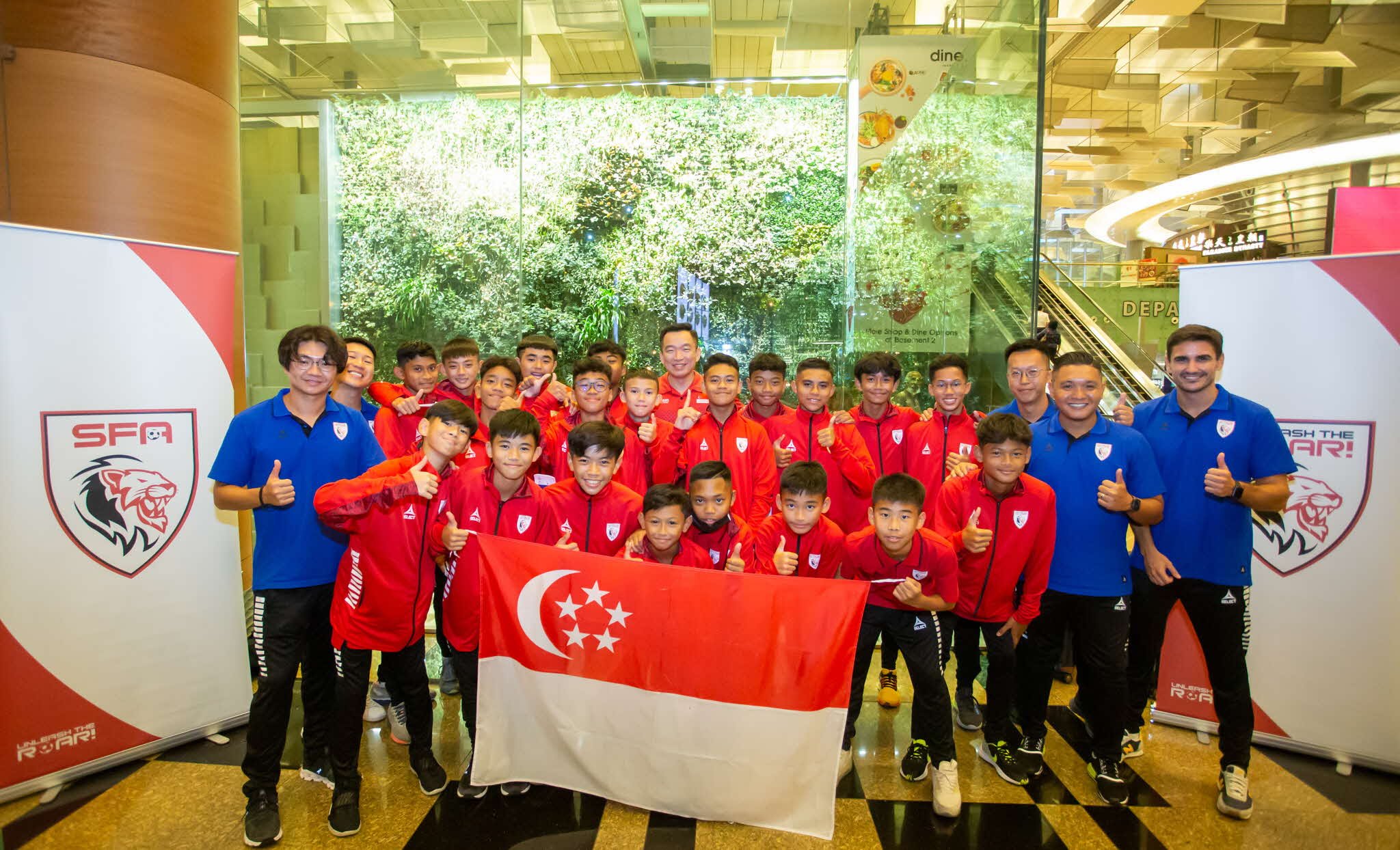 Photo credit: UTR!

"ESC LaLiga & NBA is an ideal partner because their training methodology is similar to what we have under the National Football Curriculum. We want to develop our boys and girls to understand better the crucial moments in a game, such as the transition between defence and attack. We also want to expose them to higher standards of play.It was satisfying to see the boys put into practice what they have learnt and apply that in match settings against quality opposition," said Head Coach Jaime Serra.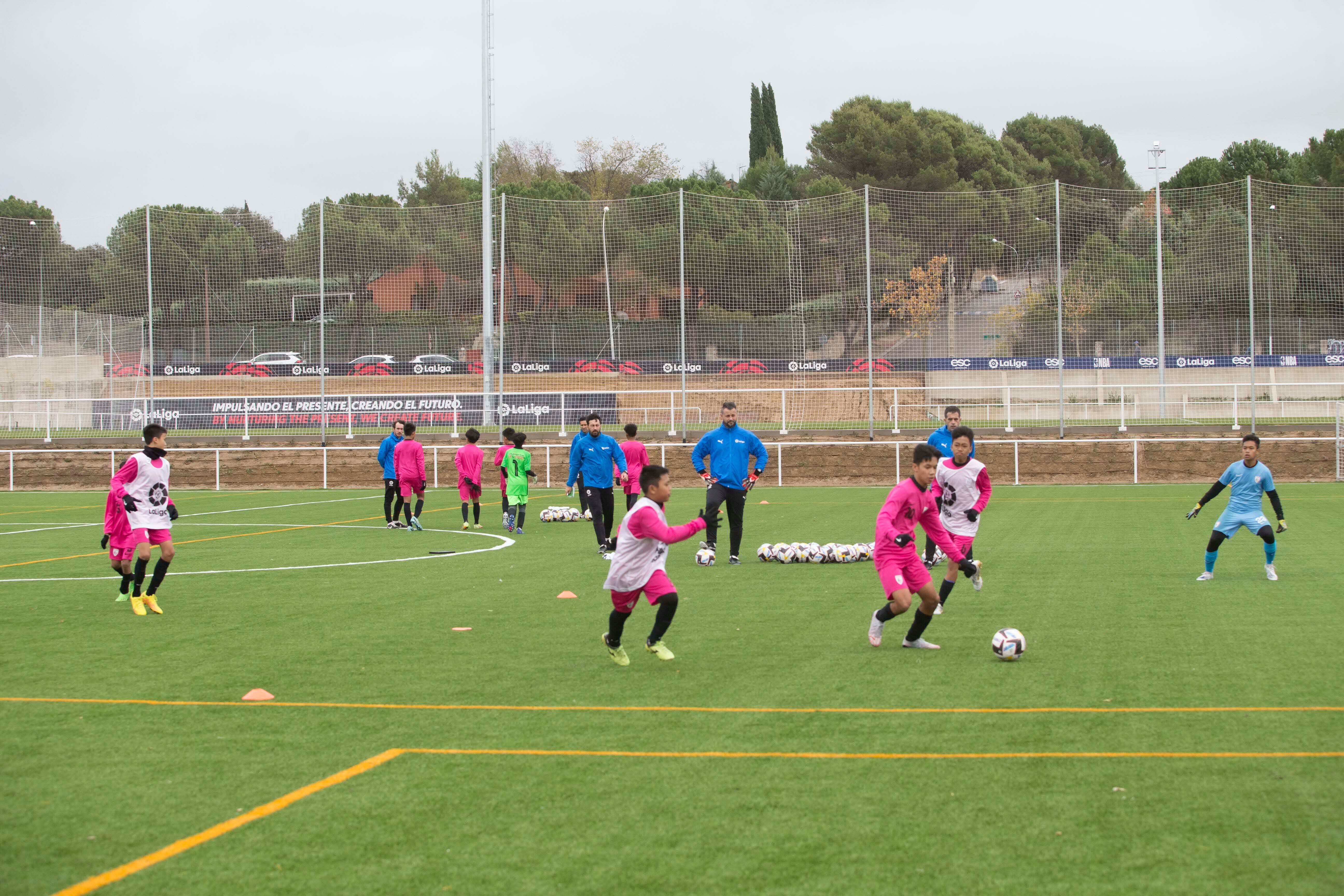 Photo credit: UTR!

We spent a few days adjusting to the weather and the daily training environment. The daily training, competitions with Spanish clubs and classroom lessons have helped me improve my game," said Joshua Chong, a secondary one participant from Anglo-Chinese School (Barker Road).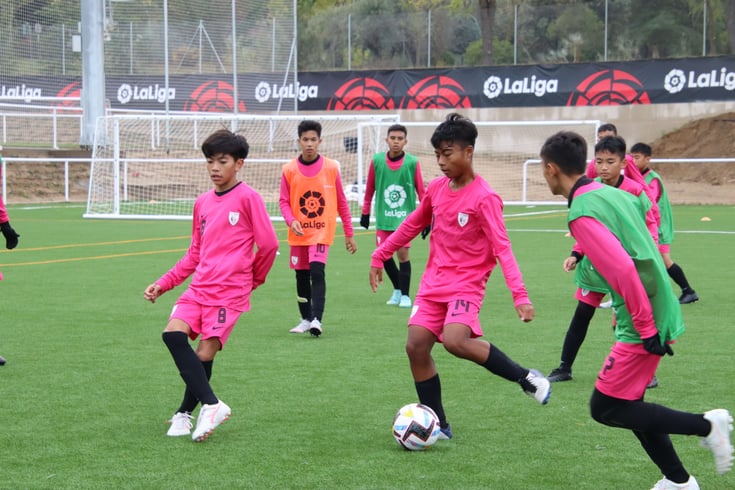 Photo credit: UTR!

The UTR! project has also announced that two girls' SFAs will be introduced in 2023. Woodlands Secondary School will have a football programme for its students, while Methodist Girls' School and Westwood Secondary School will partner to offer the same programme. Apart from participating in the National School Games next year, the SFAs will compete in SFA tournaments in 2023 as well.
Related Articles
Recent Events & Programmes