School
More support for young athletes amidst pandemic with SOF-Peter Lim Scholarship
by Circle Stories, on January 10, 2021 16:00 PM
The ongoing pandemic has halted many local and international sports competitions and this has affected the selection criteria for the application of the Scholarship. Benchmarks at such competitions would usually determine the eligibility of the recipients. With the lack of competition results, the SOF decided to seek alternative qualification criteria, in its effort to continue to support young aspiring athletes.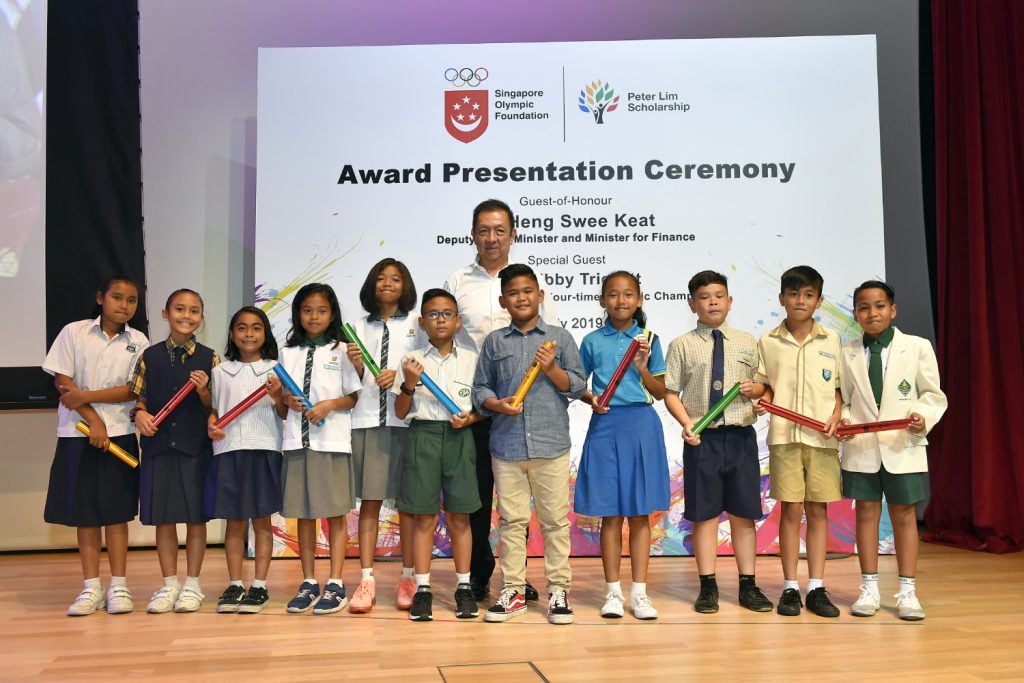 Photo: SingaporeOlympics.com
The SOF will be disbursing 'encouragement awards' instead of scholarships in 2021. The quantum of the awards will also be reduced so that more recipients can qualify. The qualification criteria will largely be based on their household income and a nominal activity level in their sports. The aims remain the same – to encourage young student-athletes to play and compete in sports and to benefit as many recipients as possible from financially challenged backgrounds.
Mr Ng Ser Miang, Chairman of the Singapore Olympic Foundation, said: "The pandemic has brought trying and unique circumstances upon us all. Even in such challenging times, our athletes, coaches, educators and sport administrators continue to remain committed to train and stay active. The values we hold in sport will tide us through these challenging times and continue to help us to forge ahead as we fight against the pandemic and poise for recovery."
In 2020, 289 athletes received the SOF-Peter Lim Scholarship. Athletes from road cycling, ice hockey, jiu-jitsu, softball and water polo were featured in the high performance under-18 category for the first time. To date, 2,930 scholarships amounting to $8 million have been awarded to athletes from 54 sports. In July 2019, Mr Peter Lim pledged another $10 million to further fund the scholarship from 2021 to 2030.

"We are grateful to Peter for his unwavering support and contribution of an additional $10 million to extend the Scholarship till 2030, and to all in the sporting community for doing their best to continue to invest, care and develop the potential of our sporting talents. Their resilience will no doubt inspire many Singaporeans and encourage future generations of youth to play sport. We remain committed to help build a thriving and sustainable sport ecosystem in Singapore – one without boundaries to play sport, and one with sport as an enabler to a better and meaningful life, " Mr Ng added.

Interested applicants can apply directly on the SOF's website at www.sof.sg from Monday, 11 January 2021 onwards. Submissions will close on Wednesday, 10 February 2021 at 4.00pm.
Moving forward, as athletes and amateurs gradually return to their favourite sporting activities, the priority is to ensure that everyone does so in a safe manner that does not endanger public health.
Together as a team, we can enjoy playing and spectating the sports we love by doing our part and keeping to the safe management measures.
So remember, Play, but don't Sabo (deliberately cause trouble or inconvenience to someone).
Do you have an idea on a new style of play that is in line with the current safe management measures? Share your idea with us!
Recent Events & Programmes