Football
Myanmar and Timor Leste could prove to be detrimental, to the Favourites in Group A of the AFF Suzuki Cup 2020!
by Circle Stories, on December 4, 2021 16:00 PM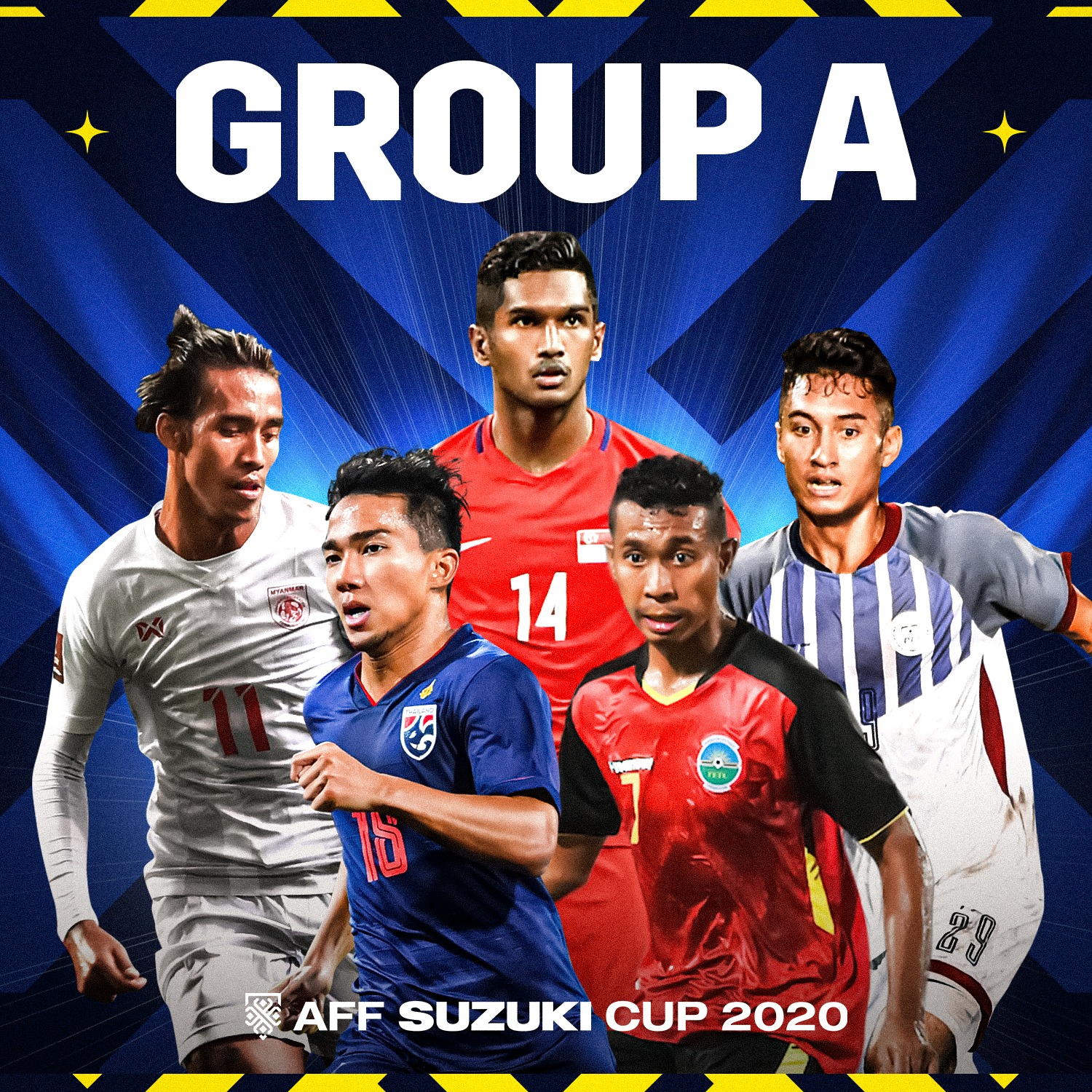 (Group A Poster. Photo Credit : AFF Suzuki Cup 2020 Facebook Page)
By Sadat Osman
After getting postponed twice due to the Covid-19 pandemic, the 13th edition of the AFF Suzuki Cup kicks off Today (5 Dec) from 5.30pm onwards at Singapore's National Stadium. All 10,000 tickets are sold out on Day 1 at the Stadium, which will also have an Opening Ceremony after the 1st match. And then, the attention turns to Singapore's opening Group A clash against Myanmar. But on the eve of Opening Day though, it was reported that 2 Malaysian players and 1 player from the Myanmar camp, had tested positive for Covid-19 and all currently in isolation. With more than 400 players from 10 regional countries competing for Southeast Asia's most prestigious football prize, organisers in Singapore are "pulling out all the stops", when it comes to the implementation of strict safe management measures.
Let's now take a look at Group A participants Myanmar and Timor-Leste in this preview.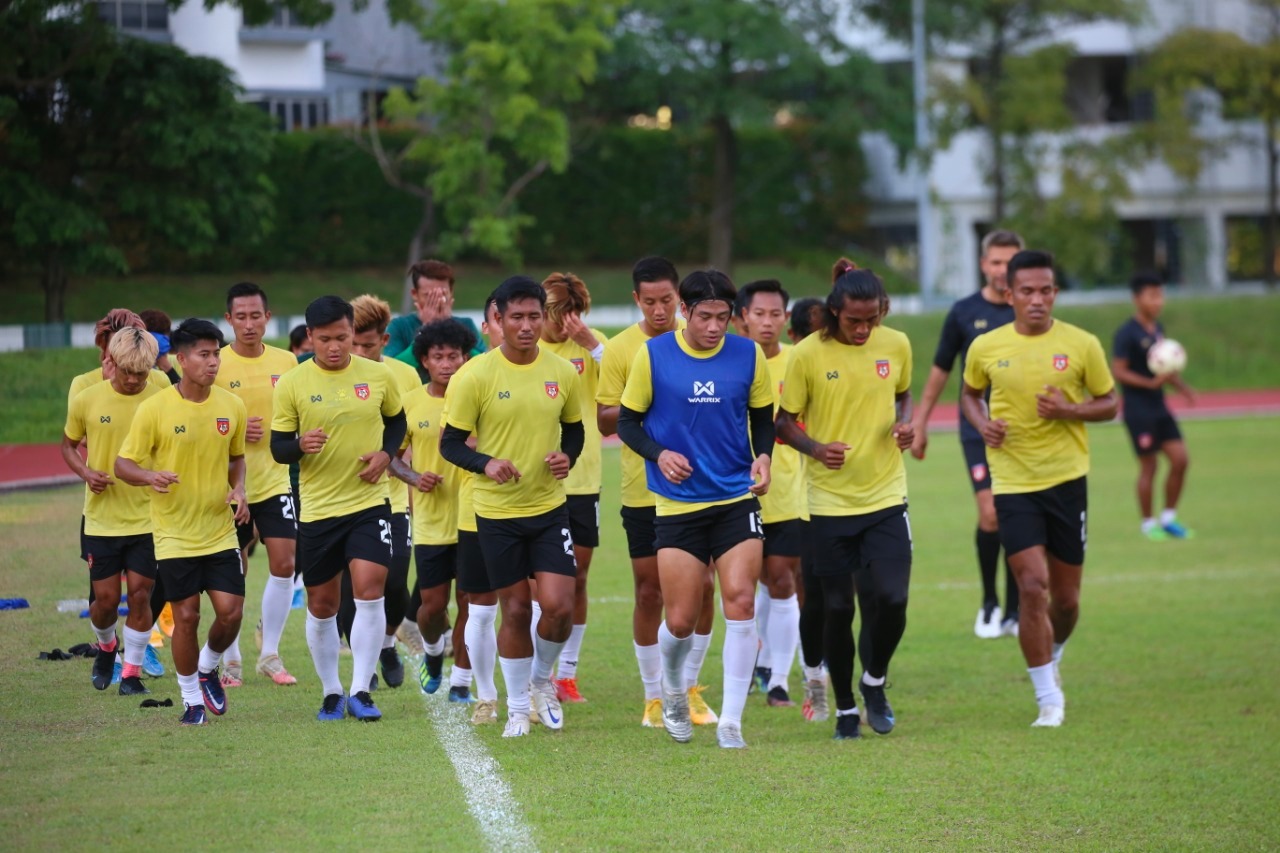 (Myanmar's national team training at the Clementi Stadium on 2 Dec. Photo Credit : Lions of Asia Facebook Page)
Myanmar
As the dark horses of Group A, Myanmar will be going into this year's AFF Suzuki Cup to do better than a semi-final finish, which they managed in both 2004 and 2016. Their head coach Antoine Hey, had a taste of AFF setback in 2018, where he failed to go past the group stage — losing out to Vietnam and Malaysia.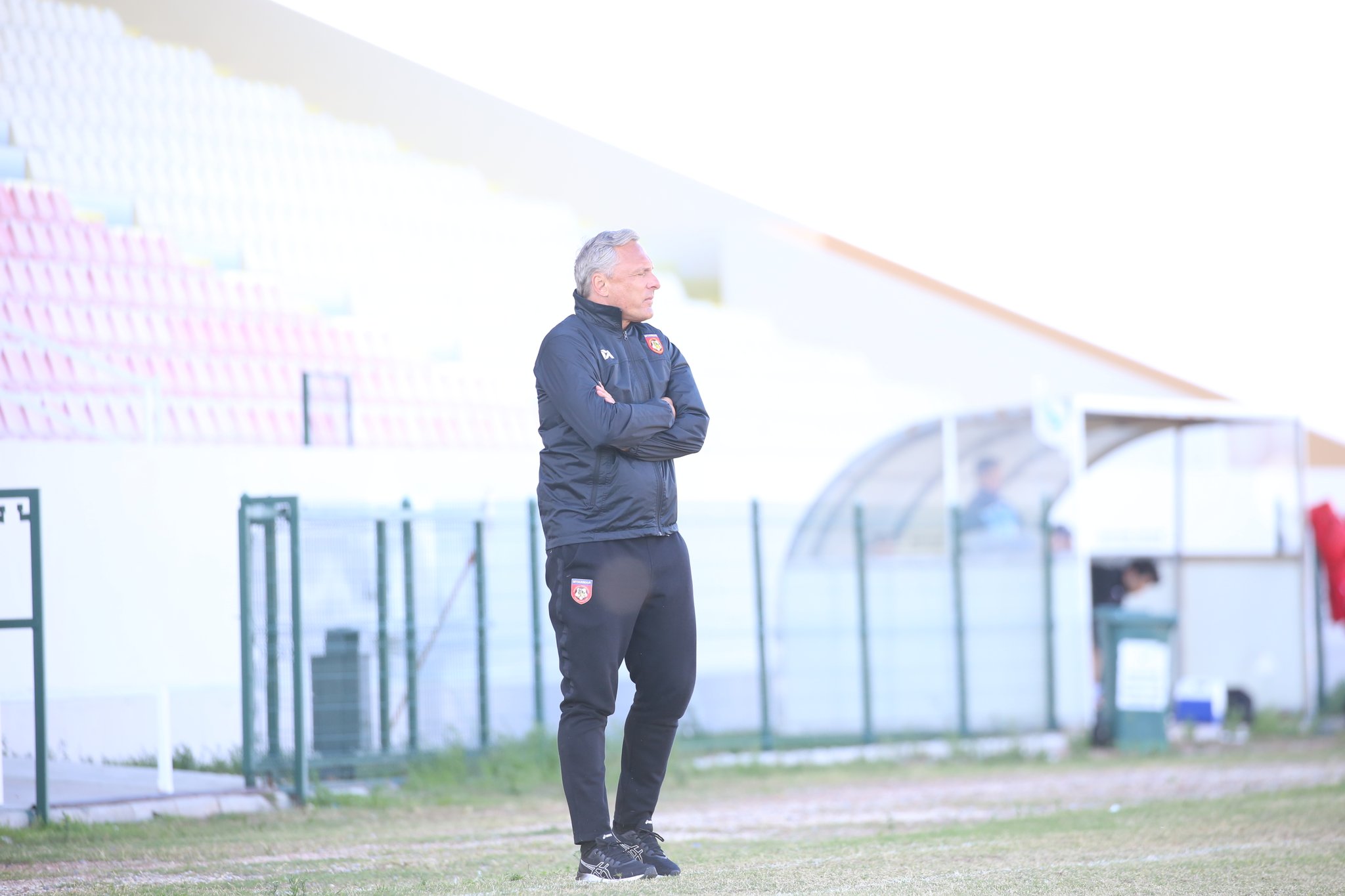 (Coach Antoine Hey. Photo Credit : https://twitter.com/myanmarff)
Maung Maung Lwin will feature for the Asian Lions, alongside Buriram United's Aung Thu, who has a knack for scoring goals. Ahead of the tournament, Myanmar's 3 friendlies in Turkey culminated with a big defeat against Indonesia 4-1. Meanwhile at the official pre-tournament media conference of the current Suzuki Cup campaign, Coach Hey revealed that, he might only have less than 14 players available for the opening match against Singapore. That includes 4 Goalkeepers! The 51-year-old German revealed that out of their 27-man squad, 4 players were injured and another 10 required a 2nd test for Covid. That meant, the 14 collective players (half of the squad) will not be able to train on the eve of the match! In addition, 3 of their regular starting lineup players, didn't travel with the squad, in protest of the military coup which took place earlier this year.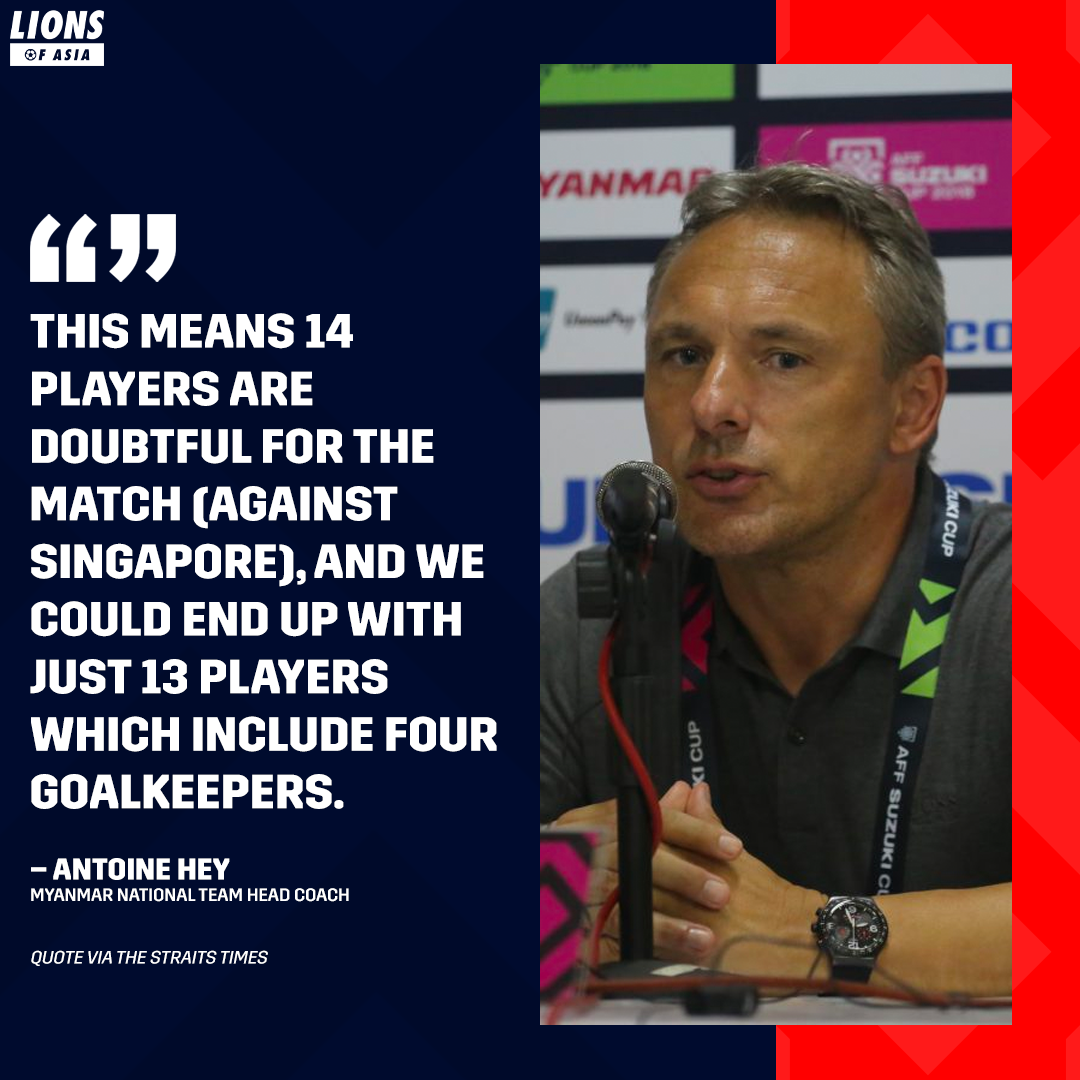 (Photo Credit : Lions of Asia Facebook Page)
Myanmar's first match will be against Singapore on 5 December at 845pm.
Prediction: 3rd place in Group A
Squad List
Goalkeepers:
Myo Min Latt (Shan United), Pyae Lyan Aung (Yadanarbon), Soe Arkar (Magwe)
Defenders:
David Than (Shan United), Win Moe Kyaw (Hanthawaddy United), Nyein Chan (Shan United), Zaw Ye Tun (Yadanarbon), Ye Min Thu (Shan United), Hein Phyo Win (Shan United), Aung Naing Win (Ayeyawady United)
Midfielders:
Maung Maung Lwin (Yangon United), Hlaing Bo Bo (Free Agent), Yan Naing Oo (Yangon United), Myo Ko Tun (Yadanarbon), Maung Maung Win (Yangon United), Nay Moe Naing (Hanthawaddy United), Hein Htet Aung (Selangor II)
Forwards:
Suan Lam Mang (Free Agent), Than Paing (Shan United), Aung Kaung Mann (Sri Pahang), Kaung Htet Soe (Yangon United)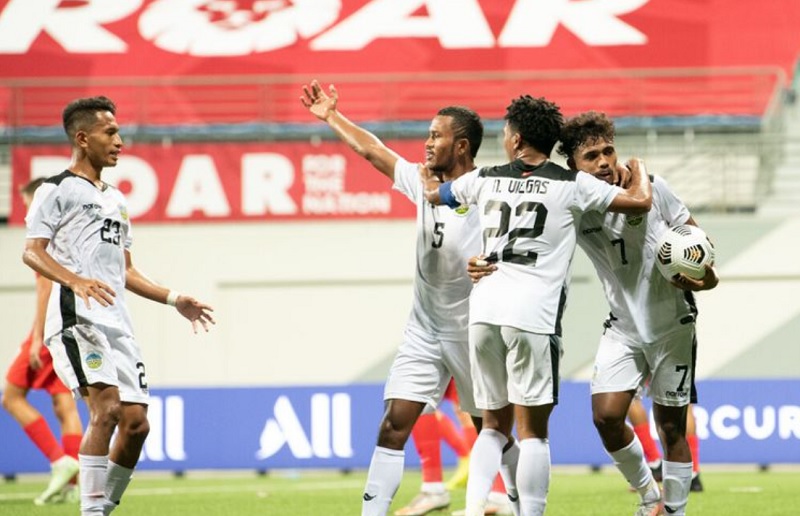 (Timor Leste's Squad. Celebrate. Photo Credit : www.affsuzukicup.com)
Timor-Leste
Timor-Leste were handed a free pass into Group A of the 2020 AFF Suzuki Cup, after Brunei faced complications caused by the pandemic on their preparations. And while they are the clear underdogs, this would be the third time that the Rising Sun will be competing in the finals — having previously done so in 2014 and 2018.
Philippines coach Scott Cooper had his run in with Timor-Leste in 2018, and he recalled how they were far from pushovers. He said: "They will fight till the end. We learned that in the last Suzuki Cup. They were really well-coached, they pressed us, and we narrowly escaped that game with a 3-2 win."
In 2018, Timor-Leste fielded a squad with young players and while they lost all 4 games, their coach at that time, Gaspar Quintao da Silva, would have enough knowledge to prepare the current squad.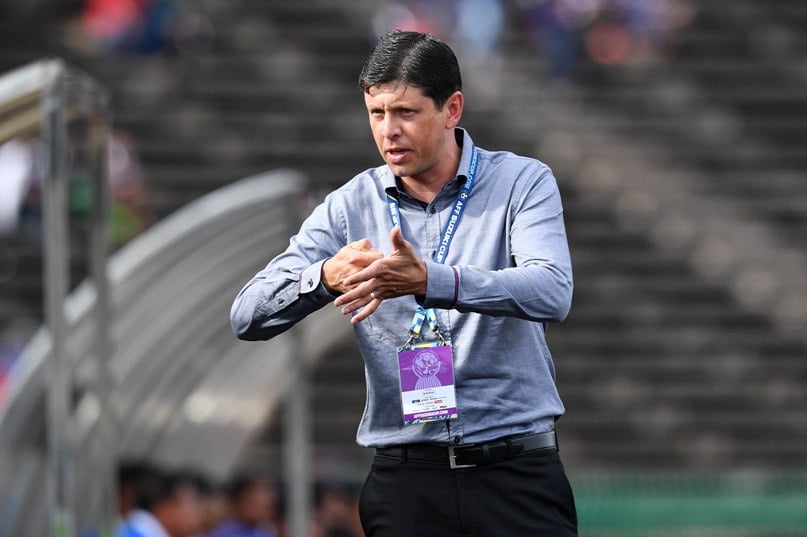 (Timor Leste's current coach, Fabio Maciel. Photo Credit : www.affsuzukicup.com)
This year's team should be boosted by the re-inclusion of centre-back and captain Victor, and forward Joao Pedro da Silva Freitas, who is the talisman of Timor-Leste football. At the pre-tournament media conference in Singapore yesterday, Maciel said, "I've been trying to build a new generation of players and I think that we'll have the youngest team at the tournament with an average age of just 20. So it's important that we show a new style and that the young players can grow and learn."
The Timorese have a major advantage of having been in Singapore since late October for the AFC Under-22 Asian Cup qualifying series. So with a period of almost 8 weeks in the Lion City, this TLS team of budding youngsters with speed and skilfull tricks should be 1 to watch.
Timor-Leste will open their campaign against favourites Thailand on 5 December at 530pm.
Prediction: 5th place in Group A
Squad List*
Goalkeepers:
Aderito (Boavista), Fernando (Benfica Laulara), Natalino (Free Agent)
Defenders:
Duarte (Lalenok United), Gaspar (Lalenok United), Candido (Ponta Leste), Joao Panji (Assalam FC0, Adelino Trindade (Ponta Leste), Gumario (Lalenok United), Victor (Karketu Dili), Filomeno Junior (Benfica Laulara), Avigmas (Boavista)
Midfielders:
Mouzinho (Benfica Laulara), Gelvanio (Karketu Dili), Elias (Lalenok United), Armindo (Porto Taibesse), Danilson (DIT), Paulo Gali (Lalenok United), Osvaldo Belo (Karketu Dili)
Forwards:
Rufino Gama (Lalenok United), Savio (Boavista), Joao Pedro (Benfica Laulara), Kefi (Boavista)
*Final squad TBC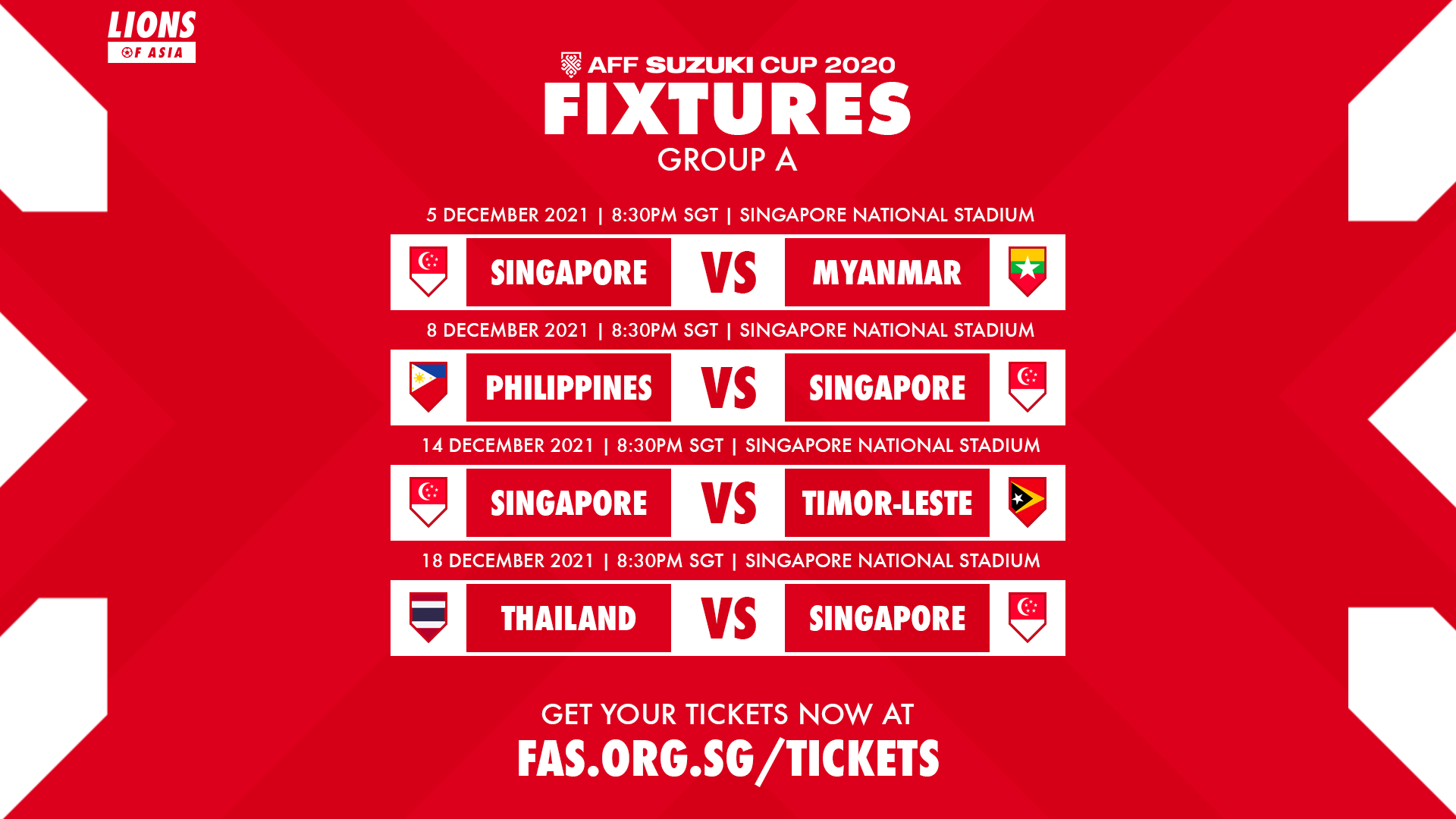 Sadat Osman had a 10-year career in the publication industry, where he covered several beats including current affairs, food, fishing, music, and football. As the former chief editor at Goal.com and a fan of Newcastle United FC since 1996, Sadat also had a trial as a goalkeeper at Tanjong Pagar United FC. But today he remains a frequent social player of the game, who fancies Lionel Messi. However, Sadat's playing style is unfortunately similar to that of Titus Bramble!
Related Events & Programmes