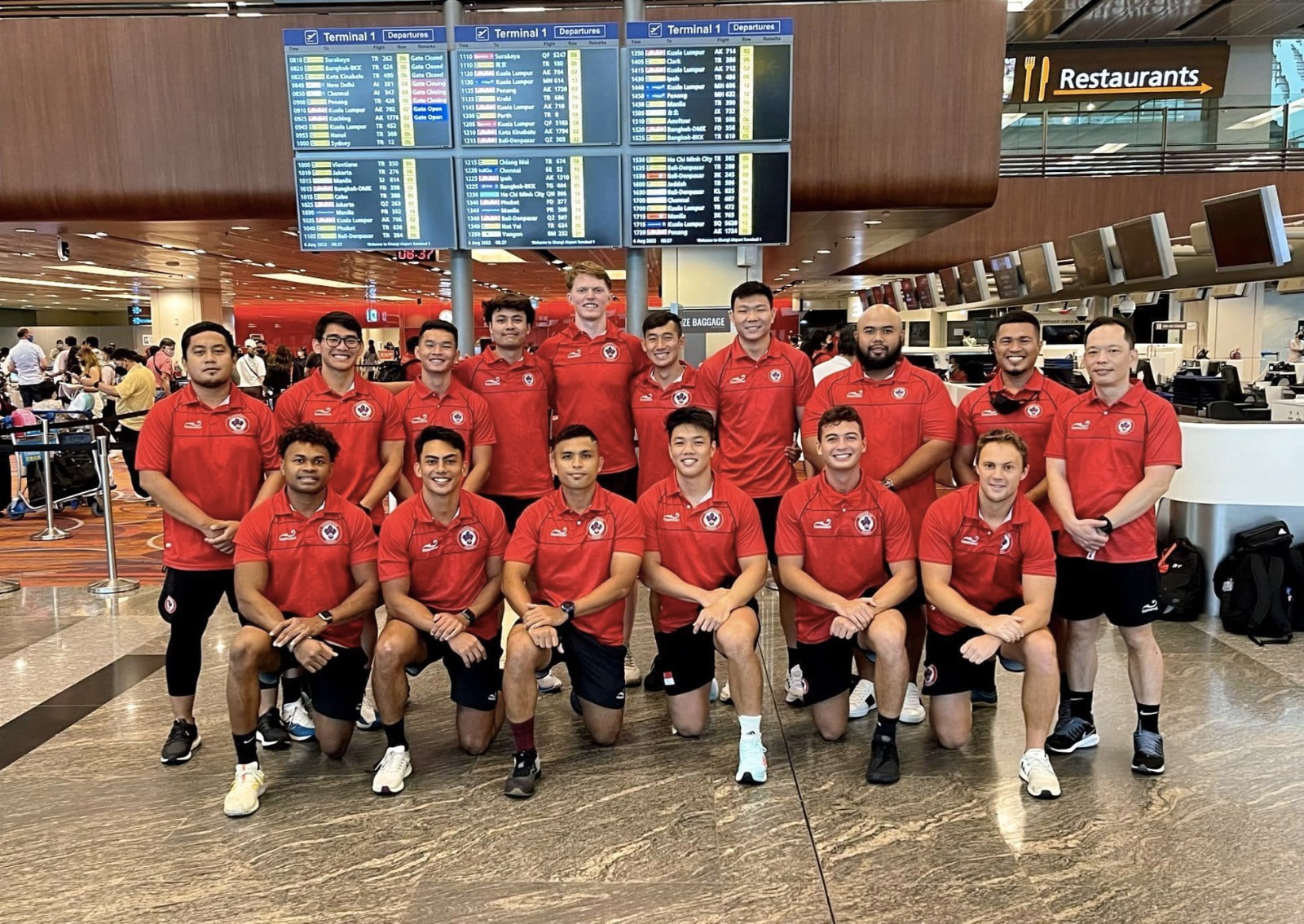 Photo: Adam Vine, first row, second from left / Singapore Rugby Union
Adam is a hugely passionate rugby athlete. At 25 years old, he's been a Rugby 7s Winger on TeamSG for nearly 6 years, and has represented Singapore in multiple regional competitions, most recently at the Asia Rugby Sevens Trophy in Jakarta, Indonesia where the team emerged Champions.
When he's not on the rugby field, you will probably find him at the gym training for his next match, mentoring up-and-coming rugby players, or engaging with rugby clubs, schools and the larger community.
We caught up with Adam to learn how rugby became such a big part of his life.
Q: When and how did you get started playing rugby?
I started in Primary 3, when I was scouted by the teacher-in-charge of the rugby team at West View Primary School. That's when it all began!
Back then, we were just a bunch of kids who wanted to have fun and win games. We were so motivated and had such a good culture thanks to my principal, coach and teachers-in-charge, who gave us the best experience possible. We had pizza and movie nights after big games and overseas trips to Thailand. It was more than just a team – it was a family.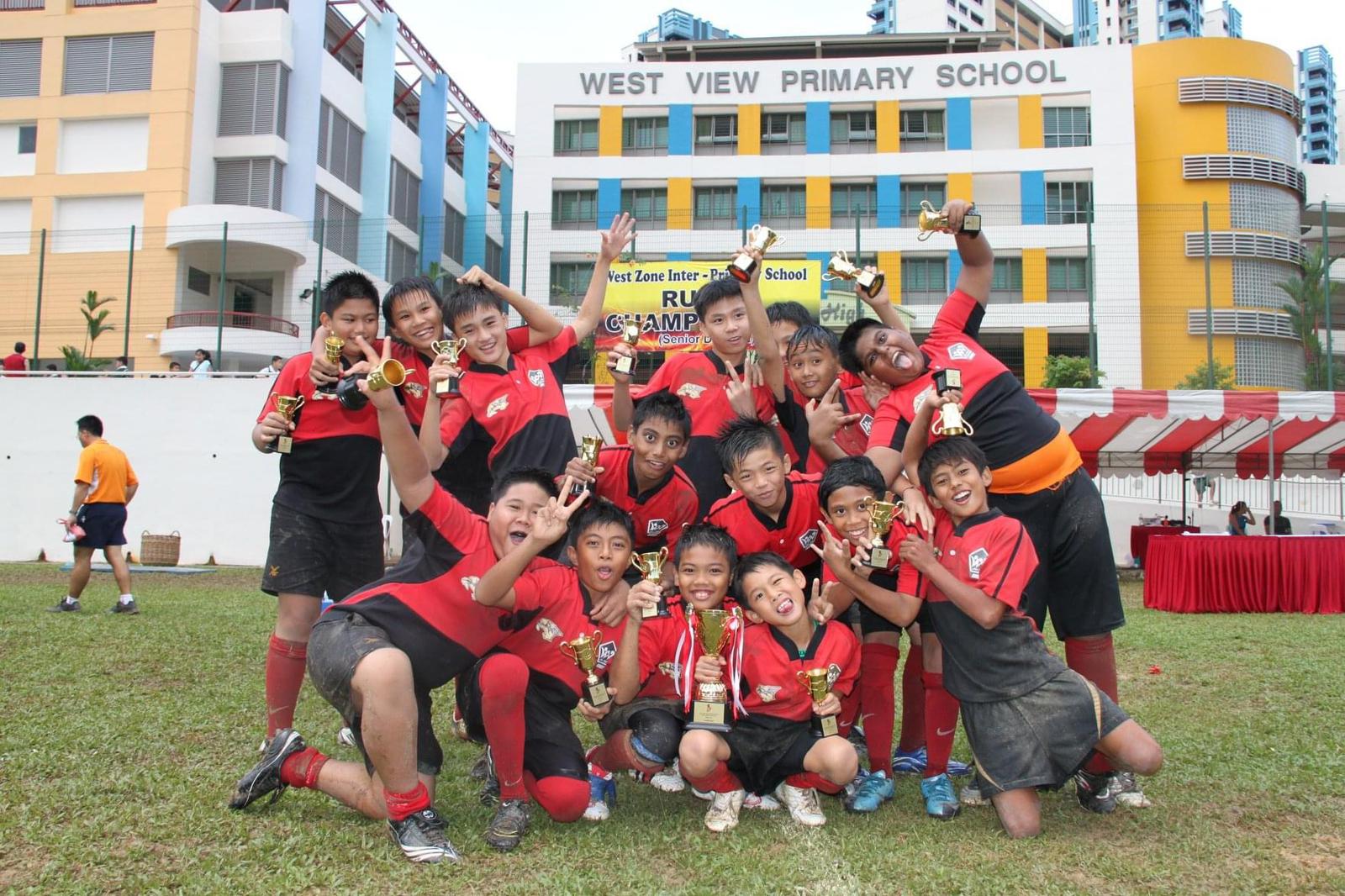 Photo: Adam Vine
Q: Sounds like the team spirit and family spirit really helped you and your teammates enjoy the game as youths. Does this kind of camaraderie still continue?
Yes! Rugby is a team sport, and it's so evident in the game that we play. One person can't run around the entire field, and sharing makes the load easier.
On TeamSG Rugby, everyone takes responsibility for the personal preparation, but at the same time, we share the load to make things happen. Our coaches and management team are a big part of it too, and we work together to achieve our common goals.
Our team spirit is one of the reasons I have continued to push on in the sport despite setbacks like injuries. There is always someone having my back and giving me a dose of inspiration or reality.
Q: Please share some examples about how your seniors or coaches have guided you in your rugby journey.
I'm fortunate that at every step I've had mentors help me in every way, be it technically on a certain aspect of my game, or just handling different obligations at the same time. I still think I'm one of the young guys, so there is much more to learn!
Q: What is it like to represent Singapore on TeamSG?
I feel deeply honoured to don the red and white. I'm definitely more motivated knowing I have my friends, family and the support of my fellow peers and Singaporeans. But with that, there is also pressure. For example, in the lead up to the Asian Rugby Sevens Trophy, we had a pretty intense training schedule. We were training 6 times a week, sometimes twice a day.
Q: How do you cope with pressure like that?
When the going gets rough, I always look to my left and right and see my teammates struggling with me and working hard for one another, and that keeps me going.
I'm also fortunate that at every step I've had mentors help me in every way, be it technically on a certain aspect of my game, or just handling different obligations at the same time.
Q: Outside of your training sessions, how much time do you dedicate to rugby/sports/fitness in general?
It's pretty much part of my life really! If I'm not at training I'm doing something physical, be it cycling or even wakeboarding.
I enjoy anything that is outdoors, and I guess being an active person it gets me out and moving. I can't really sit still for long!
Do you have any other interesting hobbies to share?
Does watching TikTok videos count?
Can you share some inspiring words to motivate other aspiring athletes?
Create a legacy for yourself and that will inspire those around you.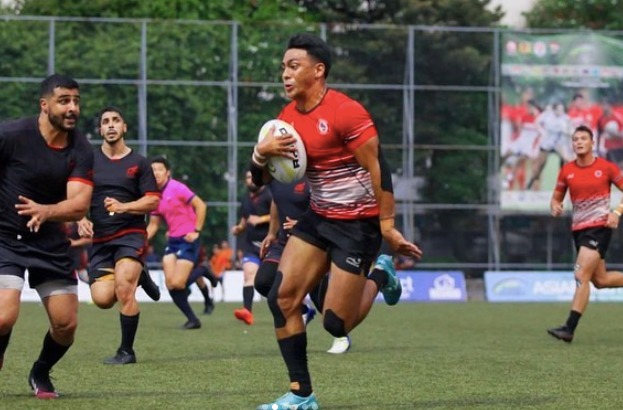 Photo: Singapore Rugby Union
The National School Games 2022 Rugby National C Division Boys Finals will be live streamed here on ActiveSG Circle at 3pm on 24th and 25th August. For Games schedule, click here.
Recent Events & Programmes