Competitions
Catholic High's three 'C's in NSG Softball win!
by Circle Stories, on April 23, 2022 16:00 PM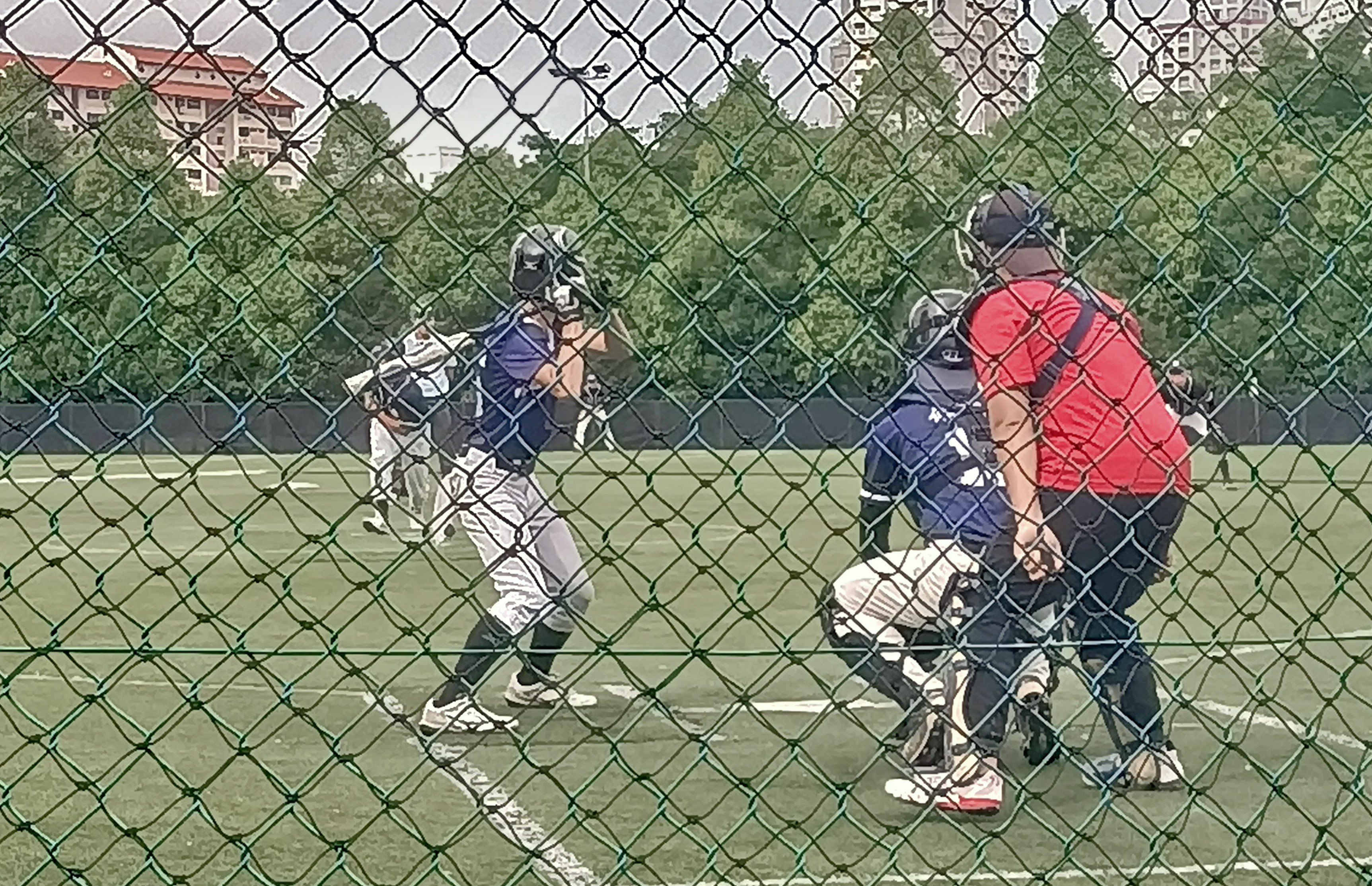 (The ACSians are preparing to bat. Photo by Suresh Nair)
By Suresh Nair
CLASS, charisma and confidence were the key attributes as Catholic High School (Secondary) or CHS, got a well-deserved 4-1 win over Anglo-Chinese School (Independent) or ACS (I), to make it to the finals of the B Division Boys Softball campaign.
The semi-final match, played at Raffles Institution in Bishan (13 Apr), started off as a nail-biting exchange between two competitive teams. But CHS proved to be calmer as the match endured, taking a crucial commanding 4-0 lead after the first inning.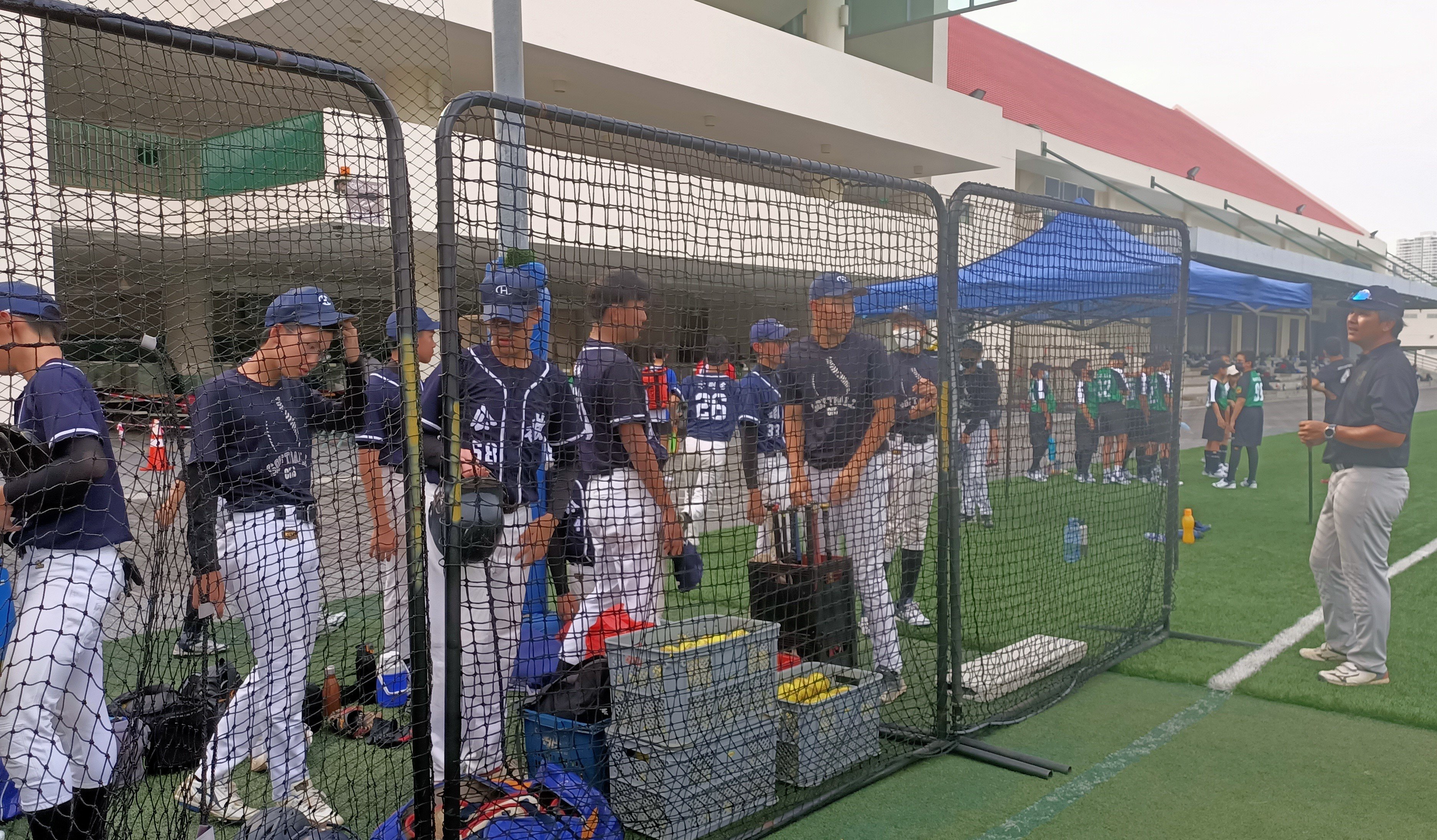 (The confidence shows in the CHS camp as players prepare for the semi-final match. Photo Credit : Suresh Nair)
The early lead bolstered team confidence and helped as the ACSians staged a comeback midway through the match. In the end, in the battle of the pitchers, CHS' Chen Yicong got the better of his opponent Euan with more accurate and power-packed deliveries.
(For all the news, post-match interview videos, stories, photos, fanzone details and much more from the 2022 National School Games, do visit our website : go.gov.sg/nationalschoolgames)
"On paper, it looked like a closely-contested confrontation, but in a big match like this, it boiled down to teamwork and confidence. We proved to be more motivated in this semi-final match with the early head-start," said Evan Poo, the team skipper, who was the only member of the current CHS team, in the starting lineup of the C Division school champions in 2019.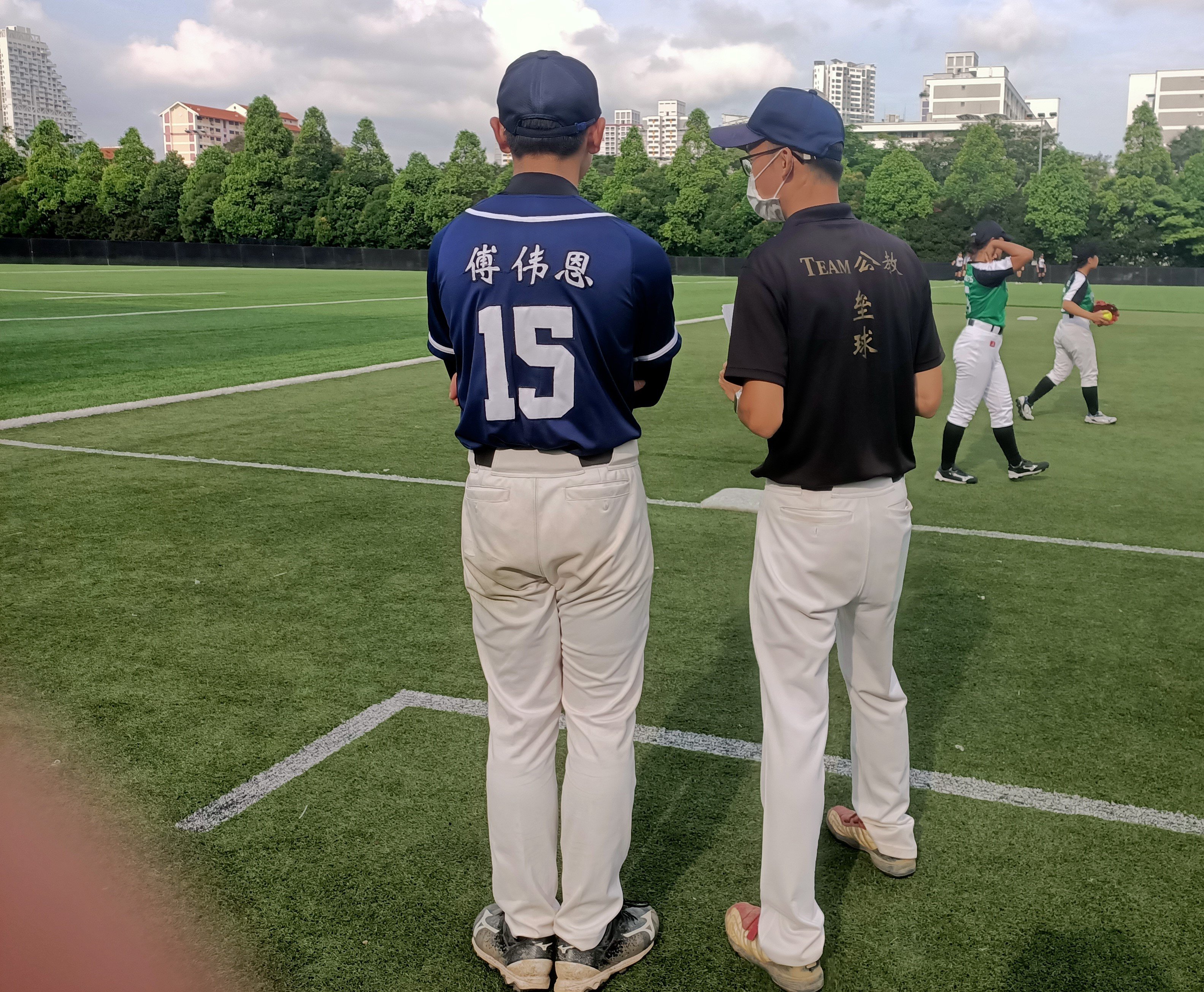 (CHS' Evan Poo listens to last-minute tips from his Teacher-in-Charge. Photo Credit : Suresh Nair)
In semi-final matches, tensions rank high and it boils down to cooler heads. And more importantly, it is about the willingness and desire to do well. Evan added: "We had the fighting spirit from the start and we knew that we had to rise to the occasion against a very competitive ACS (I) team."
True to form, ACS (I) staged a gutsy comeback when they knew the chips were down. But the powerful pitching by Yicong made a significant difference. And true to the pitcher's form, Yicong knew he could tilt the match in his team's favour.
In his sporting body-language, he clearly showed that every play starts with the pitcher, and the pitcher controlled the pace of the game. A successful pitcher requires many physical and mental skills and Yicong showed his expertise as the more experienced pitcher.
The secret to his team's success lies in "absolute teamwork". Evan explained: "In specific team sport like softball which develops teamwork, it's crucial to get every player by following the rules and other guidelines to achieve team-success. That's what we clearly showed today."
Now CHS, clearly rising in confidence, is geared up for the final, against the favourites Raffles Institution. But Evan knows that with this confident semi-final win, his team can look forward with confidence.
He said: "In softball, it argues that a winning or a losing streak can significantly impact players' motivation and performance. That's why teams need to support each other and build mental stability. We always encourage a positive team attitude and in recent weeks we have built on team-building activities.
"We're committed as a team and we believe we can find the same level of mutual support and mental strength in the final match."
Come 20 Apr, it's CHS Sec vs the Rafflesians for the Gold at Pasir Ris Crest Secondary School.
(For all the news, post-match interview videos, stories, photos, fanzone details and much more from the 2022 National School Games, do visit our website : go.gov.sg/nationalschoolgames)
Related Events & Programmes