volleyball
Fairsians fight back to retain NSG Volleyball crown
by Circle Stories, on April 20, 2022 16:00 PM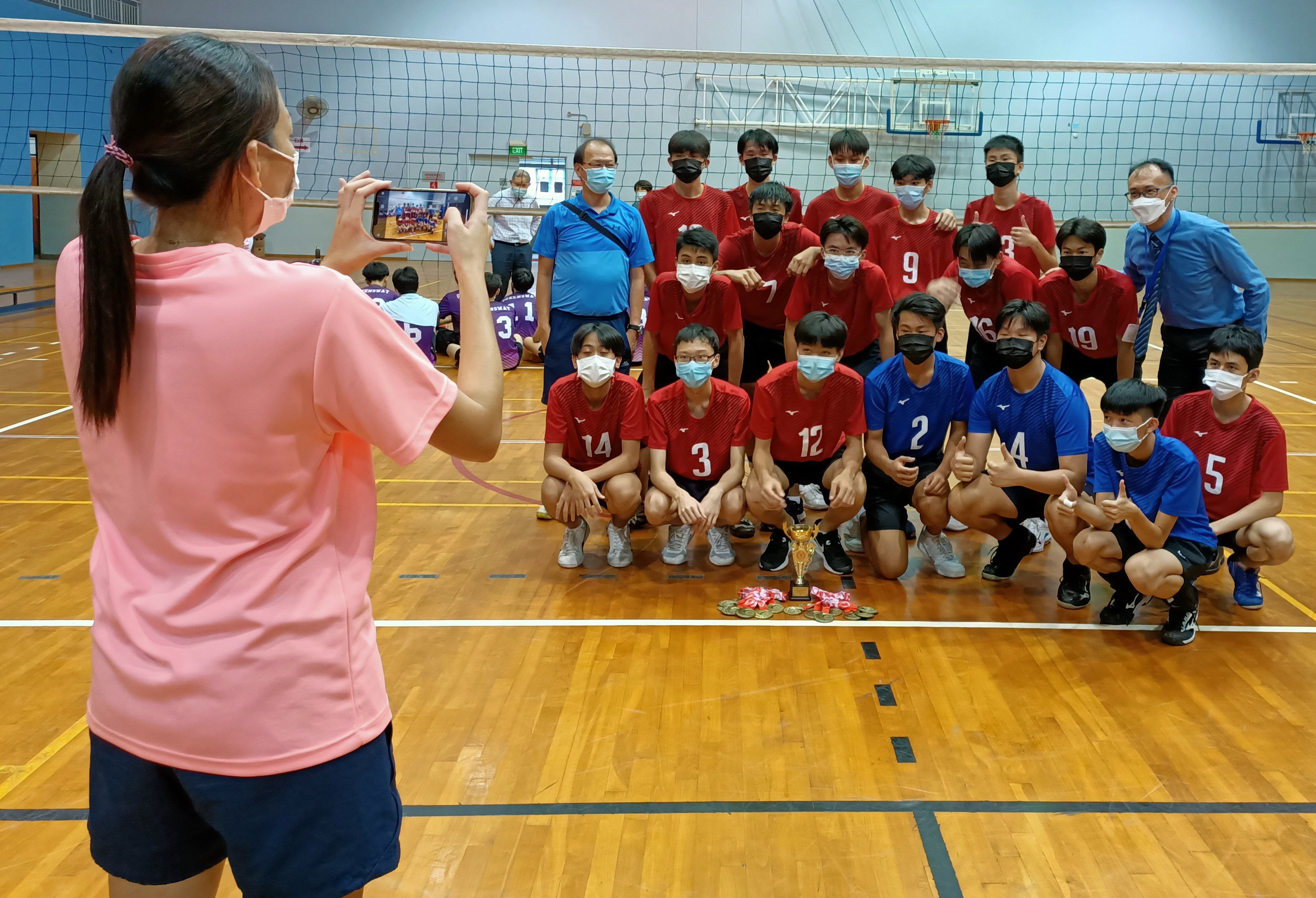 (The jubilant Fairfield Methodist School team pose for a winning photo after the prize-giving ceremony. Photo Credit : Suresh Nair)
By Suresh Nair
DEFENDING champions Fairfield Methodist School (FMS) overcame an unexpected scare to score a come-from-behind 2-1 win over Queensway Secondary School (QSS), to win the South Zone Final of the "B" Division Boys volleyball match, played at Presbyterian High School in Ang Mo Kio.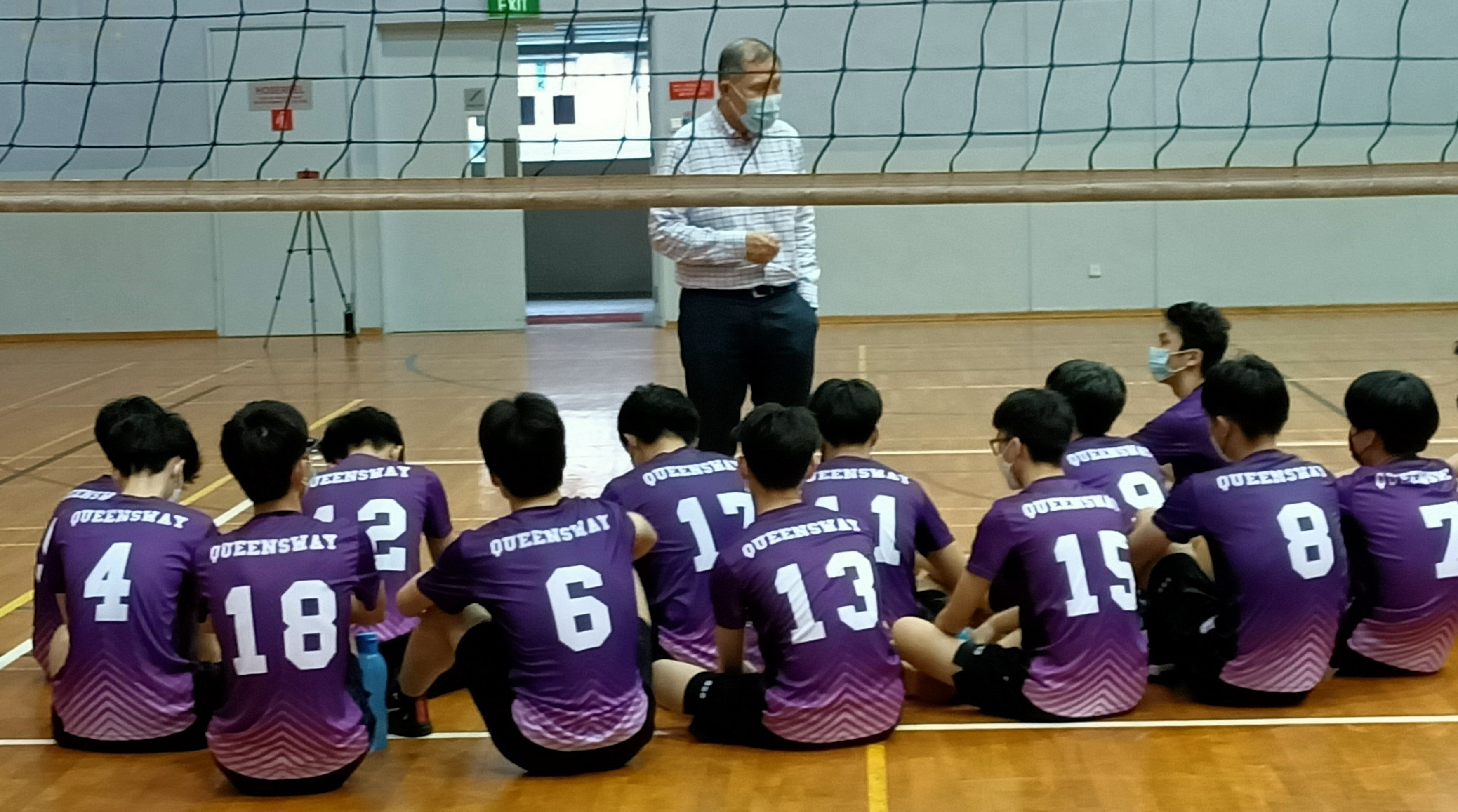 (Queensway players get a pep-talk after their shock first-set victory. Photo Credit : Suresh Nair)
On 19 April, the underdogs from QSS came with their teeth gritting, with early minimal mistakes, to win the first set 25-18. But they never expected the fierce return-challenge as the Fairsians confidently won the next two sets 25-22 and 25-19.
(For all the news, post-match interview videos, stories, photos, fanzone details and much more from the 2022 National School Games, do visit our website : go.gov.sg/nationalschoolgames)
"This was a big scare I must admit as Fairfield has been zonal champions for quite some time," said Fairfield skipper Yuzuki Lam. "The Covid pandemic disruptions did hinder our team-preparations. But we picked ourselves pretty well in the next two matches to retain the title."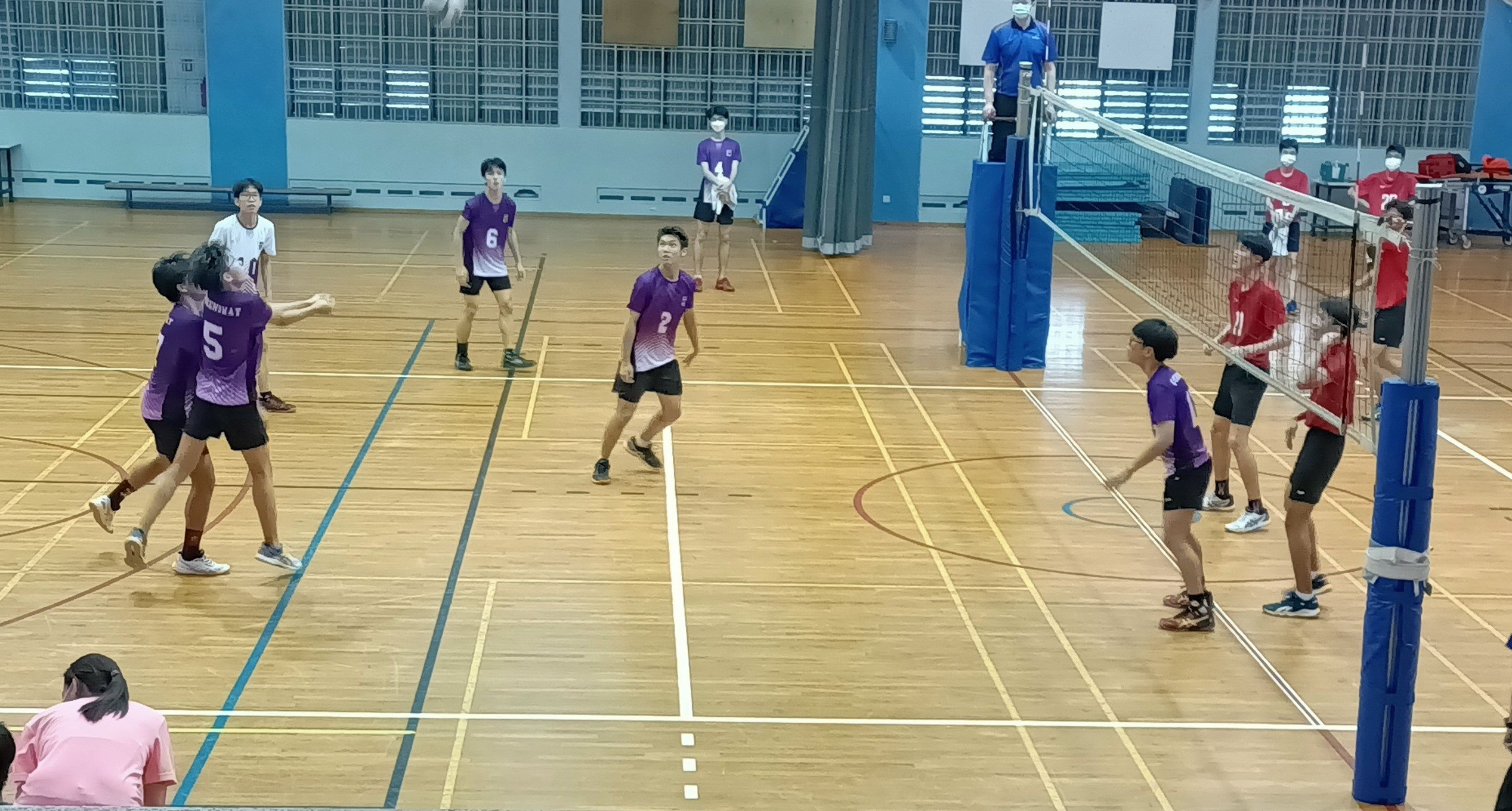 Good exchanges in tactical play as Queensway (purple jerseys) put the early pressure on FMS. Photo Credit : Suresh Nair
After surprisingly going down the first set, Yuzuki Lam, easily one of the tallest players, rallied his team to realise the importance of serving skills as well as in power-spiking. He explains: "That means that an attacking volleyball tactic is all about serving and carrying out attack hits and to get the crucial points at the right time."
His height advantage gave him a distinct superiority at the nets and he knew one of the simplest ways to beat a hardworking team like QSS was to have a dominant blocker, as much like the serving strategy:
"Run your offence away from them," he says. "If it's a perimeter blocker like an outside or right side, run more offence to the opposite side. We worked hard, especially on our spiking, in the next two sets for this well-deserved win."
Considering Queensway's unexpected early charge, Fairfield must be commended for their gritty fight back and particularly to Yuzuki Lam and his players for maintaining their consistent run in this zonal tournament.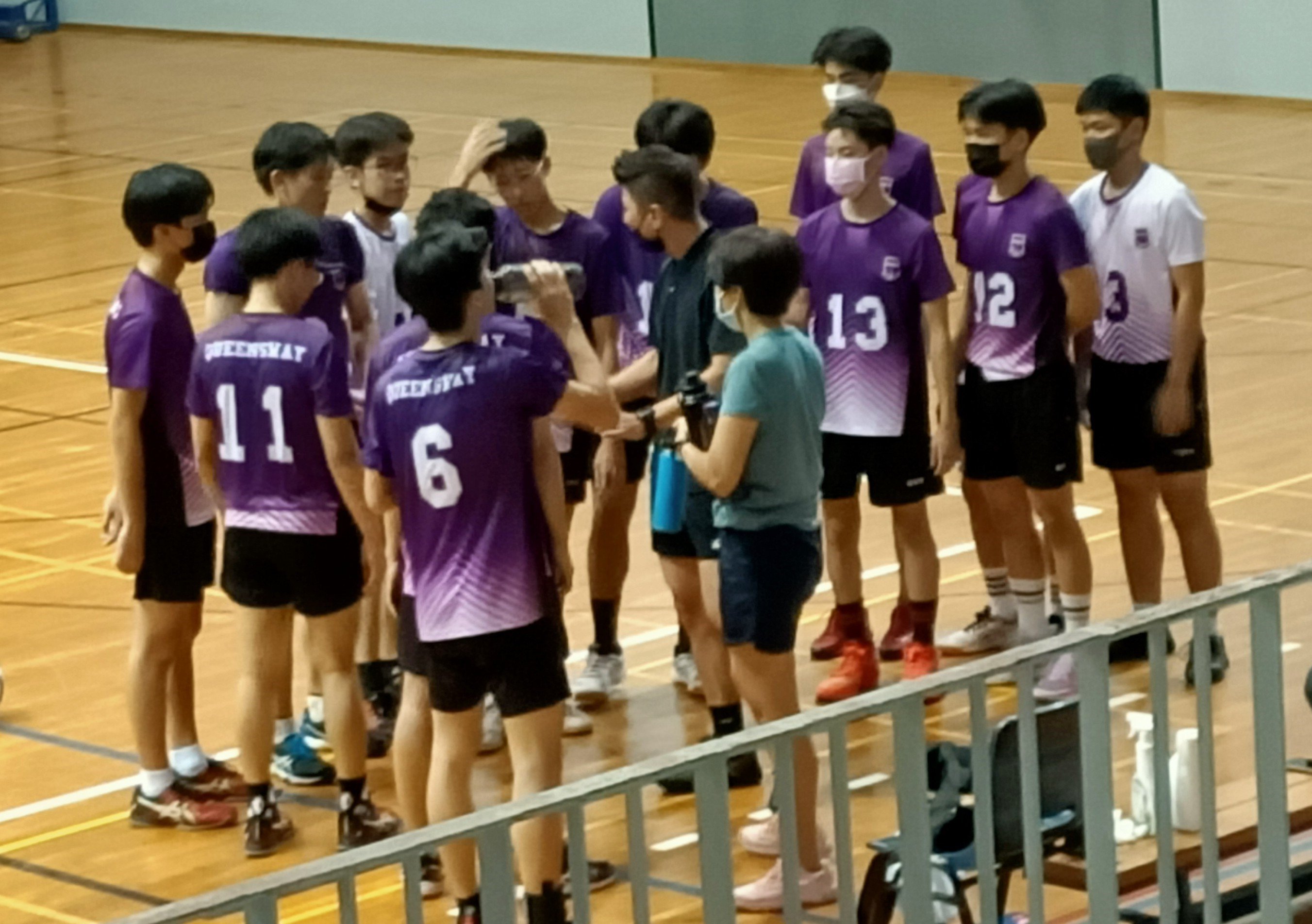 (Make sure you make minimal mistakes, says the Queensway coach as he rallies them forward. Photo Credit : Suresh Nair)
(For all the news, post-match interview videos, stories, photos, fanzone details and much more from the 2022 National School Games, do visit our website : go.gov.sg/nationalschoolgames)
Related Events & Programmes