Rugby
Captains of the Raffles Ruggers & the Saints, pick their favs in HSBC Singapore Rugby Sevens!
by Circle Stories, on April 7, 2022 16:00 PM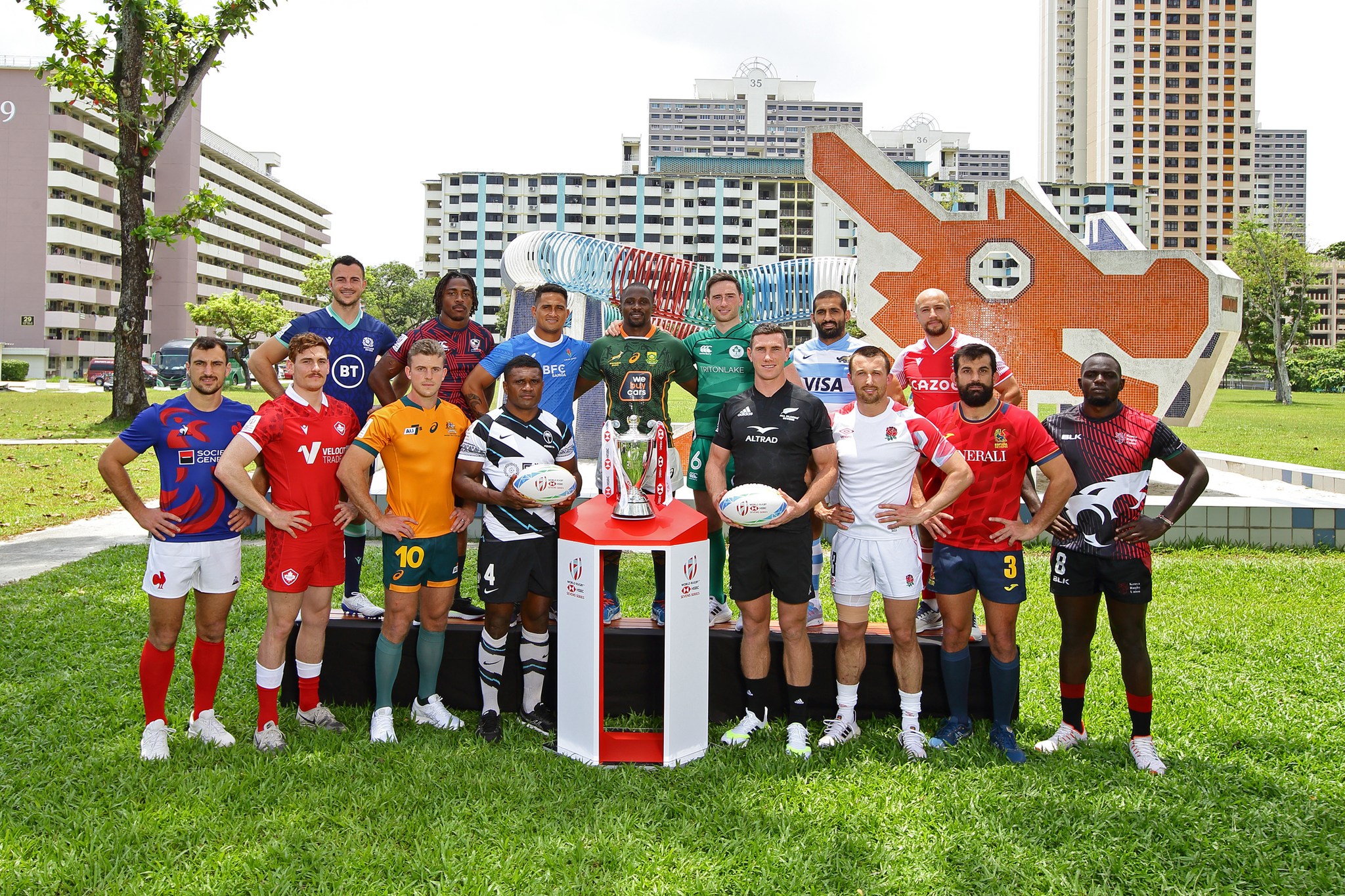 (The 16 Team Captains of the 2022 HSBC Singapore Rugby Sevens. Photo Credit : HSBC Singapore Rugby Sevens)
By Emaad Akhtar
Rain wreaked havoc prior to the start of a marquee B Division Boys Rugby 7s clash, between Raffles Institution and St. Andrews Secondary School at the Physical, Sports & Outdoor Education Branch on April 6.
The 2 sides, who will meet in a rescheduled match on April 14, have been eagerly awaiting this contest. The Raffles Ruggers, as they are affectionately known, train 3 times a week on Mondays, Wednesdays and Fridays for two and a half hours.
Saints rugby, meanwhile, has had a memorable history. Since junior rugby kicked off in 1996, the Saints have won 8 out of 10 South Zone titles and 7 out of a possible 10 National titles.
First started in 1968, the Kiwi Cup has become an annual rugby match between RI and St. Andrew's Sec. And it holds the title for the oldest rugby trophy still being contested in Singapore today. It also holds a special place in the hearts of many Rafflesians as the first match they ever down to support as a Year 1.
Come April 14, the rivalry will resume, promising plenty of excitement, adrenaline and high-octane rugby. Meanwhile, let's hear from both team captains regarding their current campaigns and their thoughts on the return of the Singapore Sevens to the National Stadium this weekend!

(Interview with Jordan Lee - Captain, Raffles Institution. Video by Emaad Akhtar)
(Interview with Cephas Keeran - Captain, St. Andrews Secondary School. Video by Emaad Akhtar)
(For all the news, post-match interview videos, stories, photos, fanzone details and much more from the 2022 National School Games, do visit our website :
go.gov.sg/nationalschoolgames)
Related Events & Programmes