Parents
5 Reasons Why Jumping Rope is Totally Underrated
by Circle Stories, on August 17, 2022 4:00 AM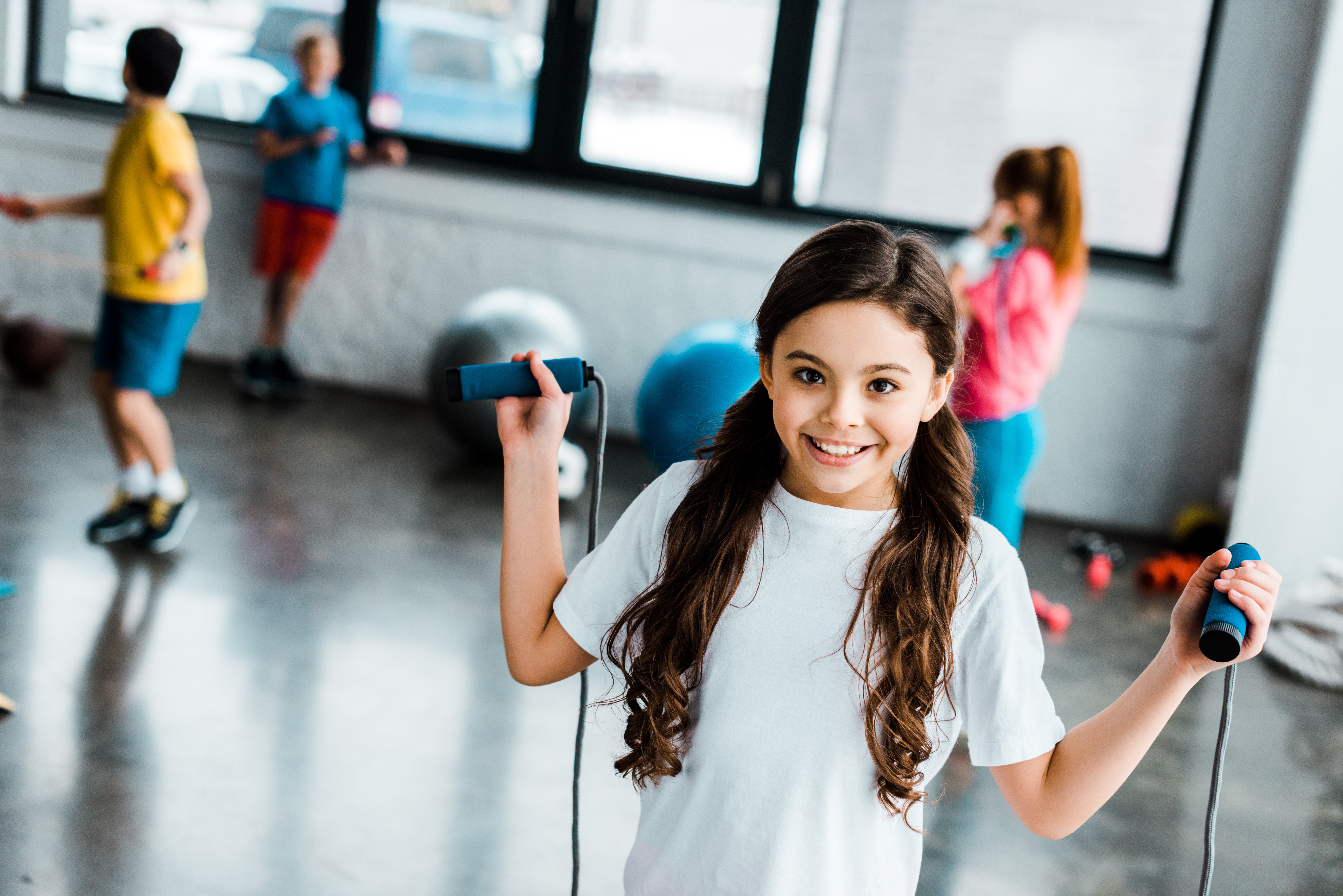 Chances are you've tried skipping rope before, just as a fun game or pastime. Kids especially, love them!
While often seen as a novelty, a jump rope is one of the most overlooked pieces of fitness equipment around. It's cheap, portable, and can be used by anyone, anywhere for an amazing workout. Read on to discover six reasons why we should encourage our children to skip rope:
Great cardio
Jumping rope is wonderful for the heart. Just three minutes is enough to push the heart rate up to 100 beats per minute, and just 10 minutes can be as effective as 30 minutes of running, making it an extremely efficient choice of exercise.


Strengthens muscles
Jumping role isolates the muscles in the calves, glutes and quads, targeting these areas to help build strength in the legs. It also activates shoulders, wrists and arms as one swings the rope, ensuring a good full body workout.


Effective warm-up
For the same reasons as above, jumping rope makes for an excellent warm-up exercise too! It revs the heart rate and mobilises the joints and muscles in legs, prepping the body for the rest of the workout or sports routine.


Adjustable intensity
As with running, dial up the intensity of the jump rope workout according to one's needs. Keep it slow if just warming up, speed it up for a challenging cardio workout, or select a weighted rope or incorporate advanced jumping moves like jumping jacks or high knees to ramp up the difficulty even further!


Builds coordination and agility
Did you know that jumping rope is incredibly popular with professional boxers? Famous names like Mike Tyson, Floyd Mayweather and Manny Pacquiao jump rope to condition their bodies, train rapid footwork and enhance their full-body coordination.


Ultra convenient
One can jump rope anywhere, anytime, with barely any equipment, space or budget required. Take the jump rope with you and get in some quick exercise wherever: be it at home, in school, or even on vacation! What a great way to ensure the children (and family) continue to stay fit.
Given the benefits, it's no wonder that jump rope skipping has been a feature at in the junior division of the National School Games, with students as young as 7 and 8 years old competing. What a great way to instil healthy living through sport at such a young age!
The National School Games 2022 is currently on till 15 August. Click here to find out more about live streams and event highlights of selected games.
Recent Events & Programmes