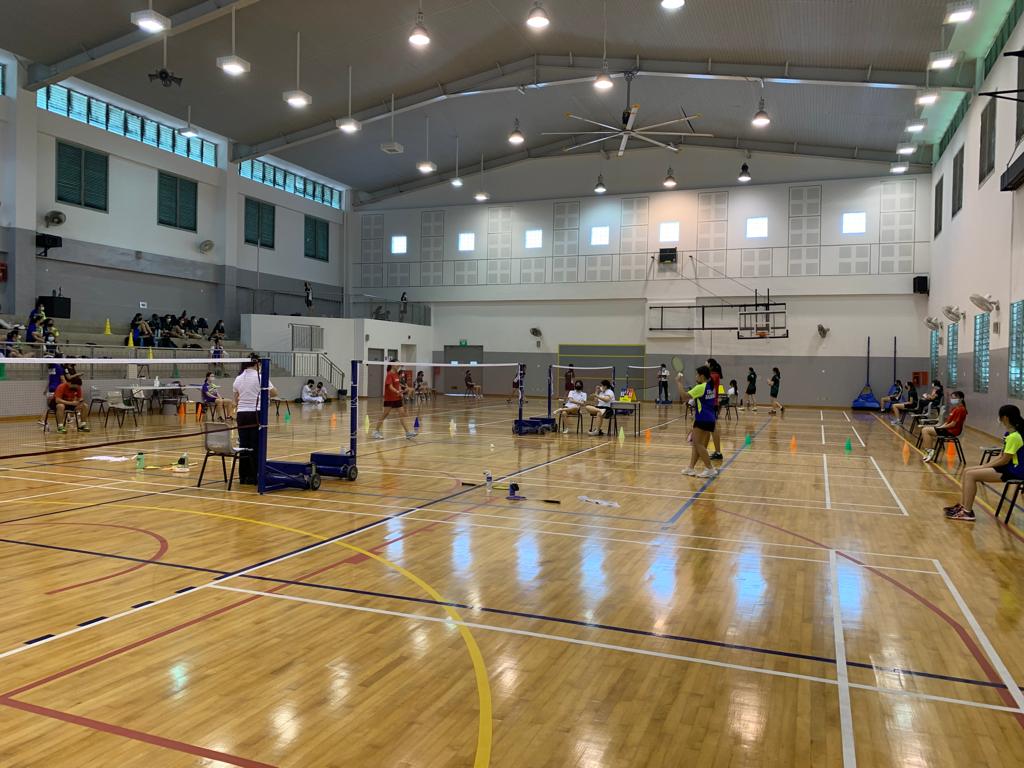 (The South Zone B Div Badminton Girls' Semi-finals. Photo credit: Mohit Lalvani)
By Mohit Lalvani
Four teams, four captains. This is a story of leadership that is driven by a desire to not just lead, but to bind teams by a common goal. While winning is always important, it is much more than just that. It is a journey that defines character, value and culminates with a sense of belonging and excellence.
Ng Cheng Yi is the captain of St. Margaret's Secondary School badminton B Division team and she began this journey when she was was in Sec 1. Cheng Yi is very close to her teammates and the four years on and off the court has helped them build very strong friendships between each other.
A leader needs to lead by example and during the pandemic, Cheng Yi kept herself fit and motivated by working on her agility and her off-court skills and it has paid off as she has achieved her immediate goal of making it to the top 4 in the South Zone B division of the National School Games (NSG).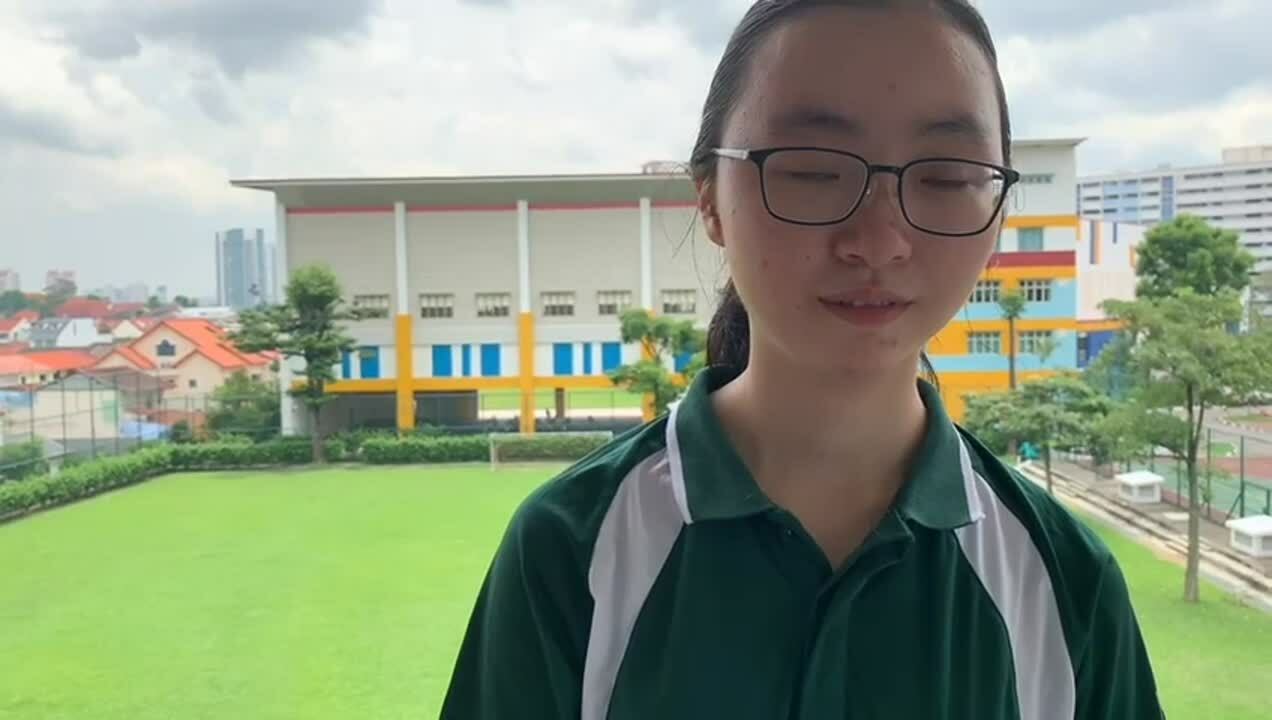 (Ng Cheng Yi - Captain, St. Margaret's Sec Sch. Video credit: Mohit Lalvani)
Abel Anastasia is the captain of the Fairfield Methodist School (Sec) team. And not only is she motivated by the fact that she represents her school, but is also driven by the bonding that this team with her teammates brings. Even while on court, the girls will ensure that they have enough time for laughs and fun and Anastasia will spend some of her spare time playing basketball, a true sportswoman with an intensity to match her talent.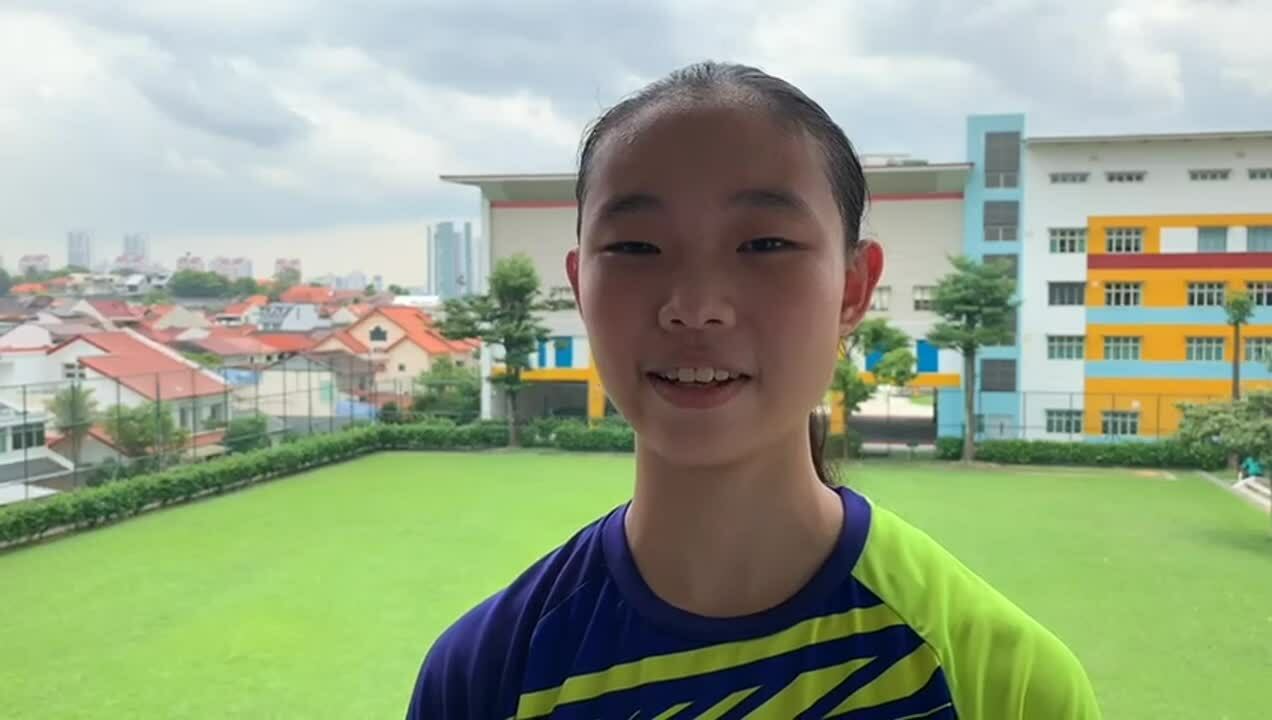 (Abel Anastasia - Captain, Fairfield Methodist School . Video credit: Mohit Lalvani)
(For all the news, post-match interview videos, stories, photos, fanzone details and much more from the 2022 National School Games, do visit our website : go.gov.sg/nationalschoolgames)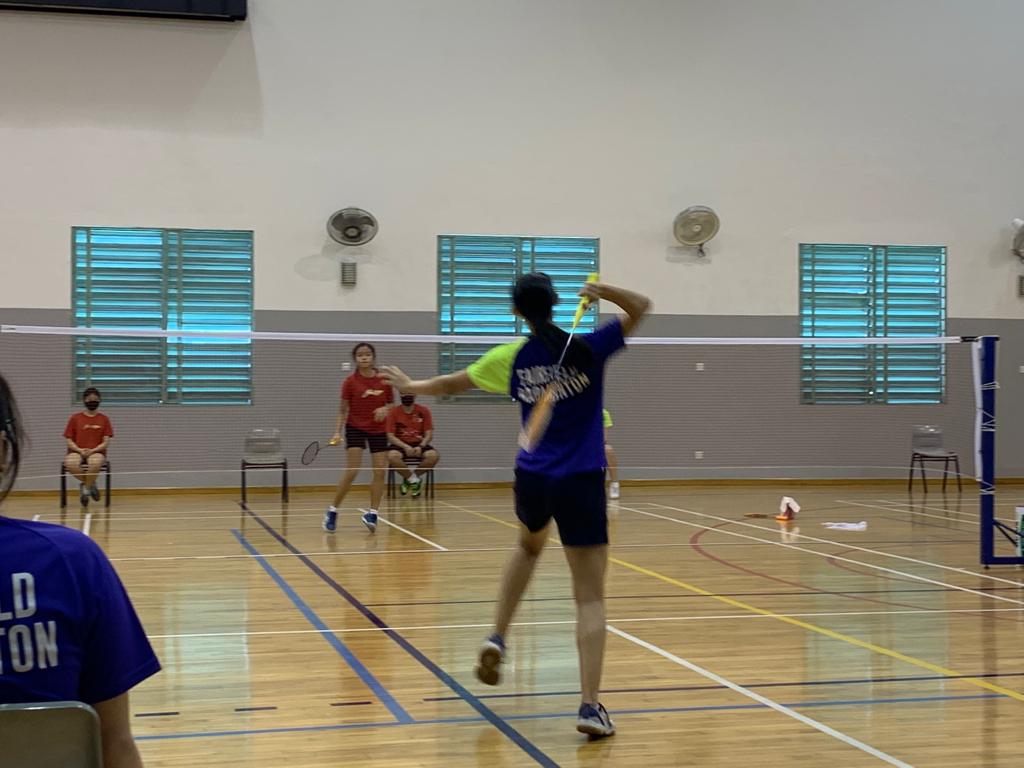 (The Fairsians set up for a smash in the first singles tie. Photo credit: Mohit Lalvani)
Nicole Chiam is honoured to be back playing competitive badminton at the NSG; playing with teammates and against other schools. She is the captain of the Raffles Girls School (Secondary) and having just completed a successful doubles match against the St. Margaret Girls, described how it was, the communication as a team between her partner and her that was key to their victory. Nicole has much to thank the sport for. She began playing when she was only 7 and over the years, has developed great friendships and family bonds while staying healthy from playing badminton.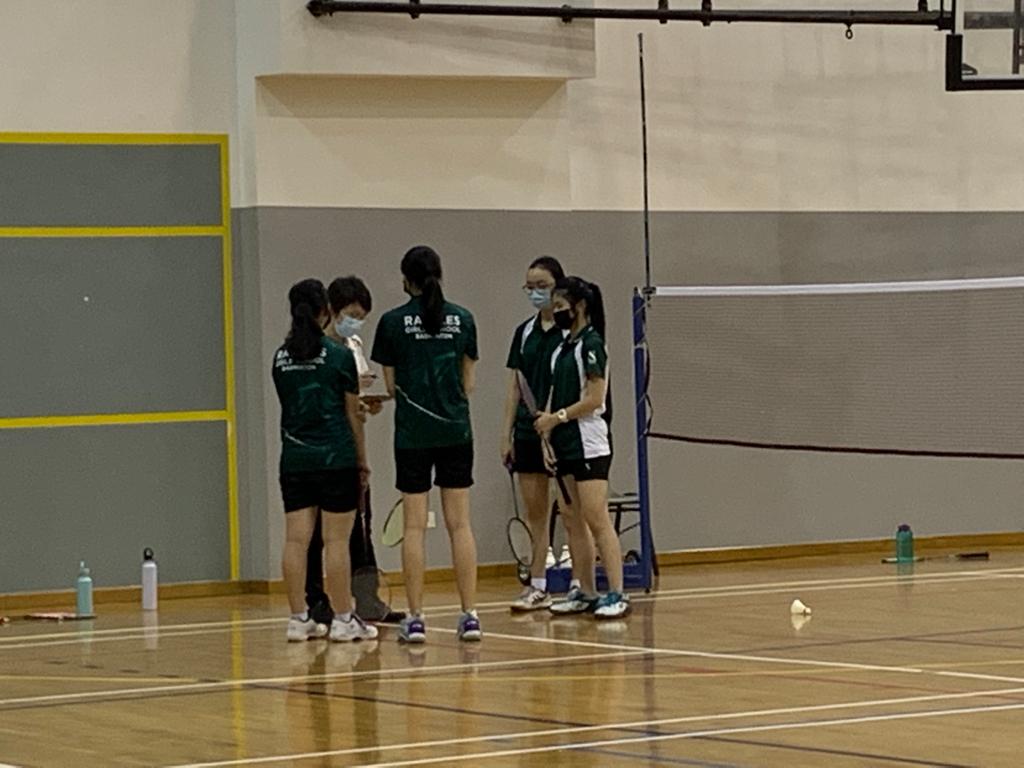 (The Raffles Girls' team in a strategy huddle ahead of their matches. Photo credit: Mohit Lalvani)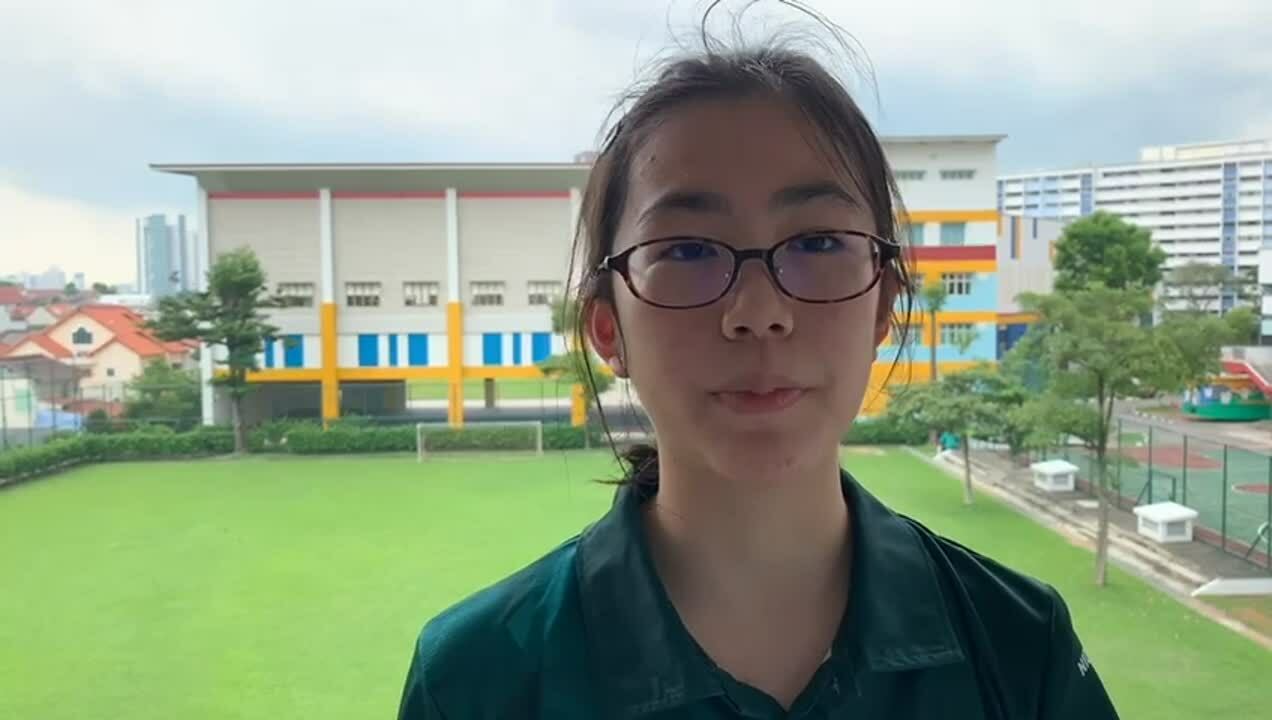 (Nicole Chiam Hsing Yuin - Captain, RGS. Video credit: Mohit Lalvani)
Zheng Xiang Yi is the captain of Ang Mo Kio Secondary School and has sense of purpose and focus that sets her apart from many others. With a strong all-round game, she looked indomitable in her match. Her intensity is matched by the sharpness of her forehand smash, a shot that took her team into the final. Her key is to stay calm and Xiang Yi says, that the support of her teammates not only helps her to play at her best but to stay relaxed during the match too.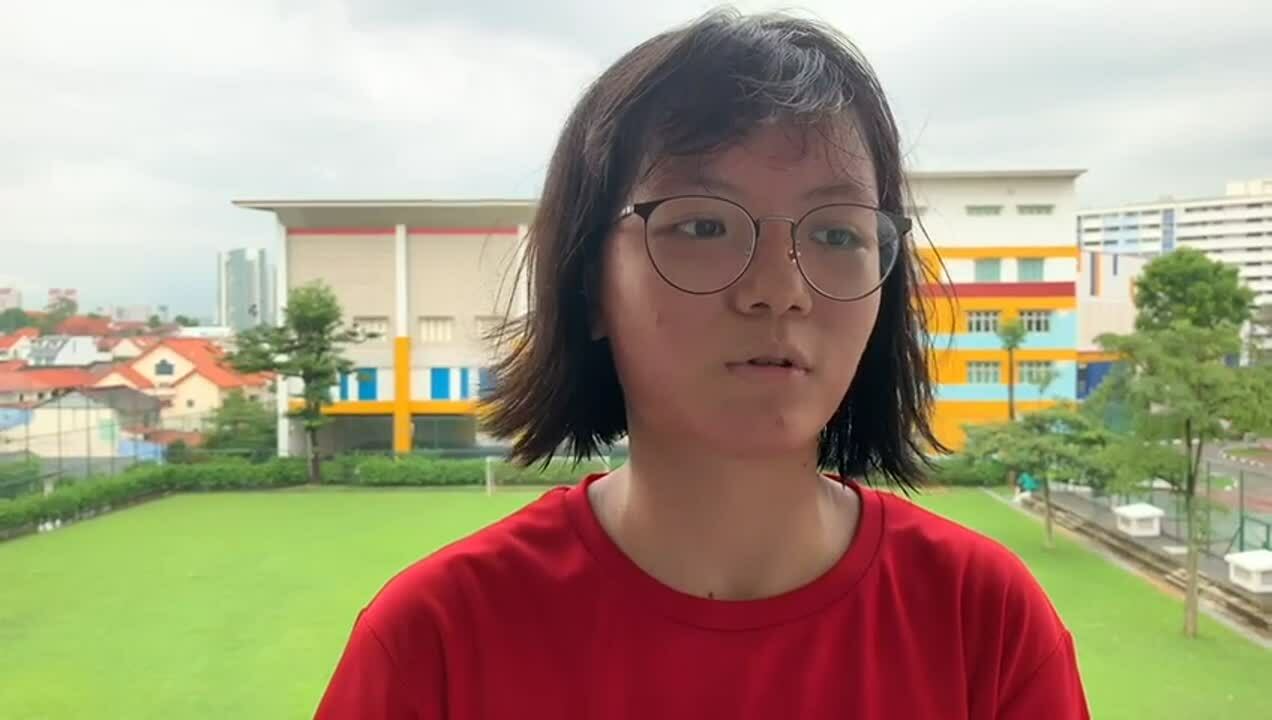 (Zheng Xiang Yi - Captain, Ang Mo Kio Sec School. Video credit: Mohit Lalvani)
Each of these 4 student-athletes has a special something about them. Unassuming but driven. Calm and yet focused. Each a leader in a journey that they will cherish all their lives.
(For all the news, post-match interview videos, stories, photos, fanzone details and much more from the 2022 National School Games, do visit our website : go.gov.sg/nationalschoolgames)
Related Events & Programmes