Netball
North Vista Sec's Netballers stamp their authority on court in NSG!
by Circle Stories, on April 9, 2022 16:00 PM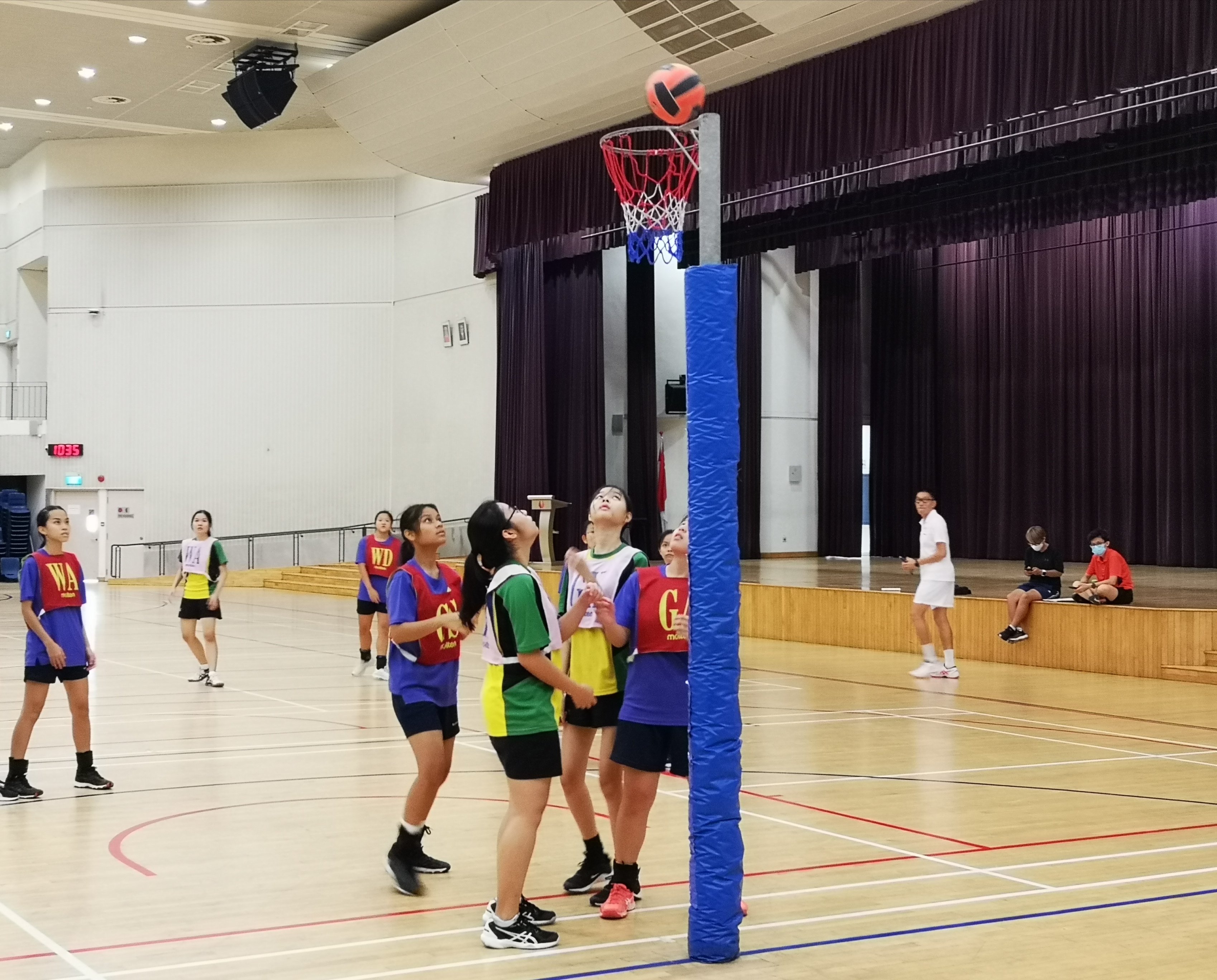 (NVSS Make a Point – The Vistarians (in Blue) deliver another dominant performance. Photo Credit : Glenn Cascarenhas)
By Glenn Cascarenhas
Physical strength, mental focus, stamina and tactical skills are a recipe for success in every sport with some featuring elegance. Netball remains one of the chosen few, a game that is highly competitive and physical in every way yet graceful at the point of scoring.
North Vista (NVSS) and Orchid Park Secondary Schools (OPSS) respectively clashed on 6 April 2022 for their North Zone B division preliminary match up. It was the first meeting ever between the teams. Taking history into account, Netball came alive within the 4 walls of OPSS in 2015 with an interest group started by a few passionate girls. Since then, weekly training sessions and dedication have seen the team progress in leaps and bounds.
As for NVSS, their Netball roots date back to 2001 and together with basketball, they're 2 sports that receive prime focus. Their coach Jolynn Loo who displays a deep passion for the sport and mentoring young athletes has been with the school for over 10 years as well. So, the battle ahead promised to be one of exuberance against experience.
(For all the news, post-match interview videos, stories, photos, fanzone details and much more from the 2022 National School Games, do visit our website : go.gov.sg/nationalschoolgames)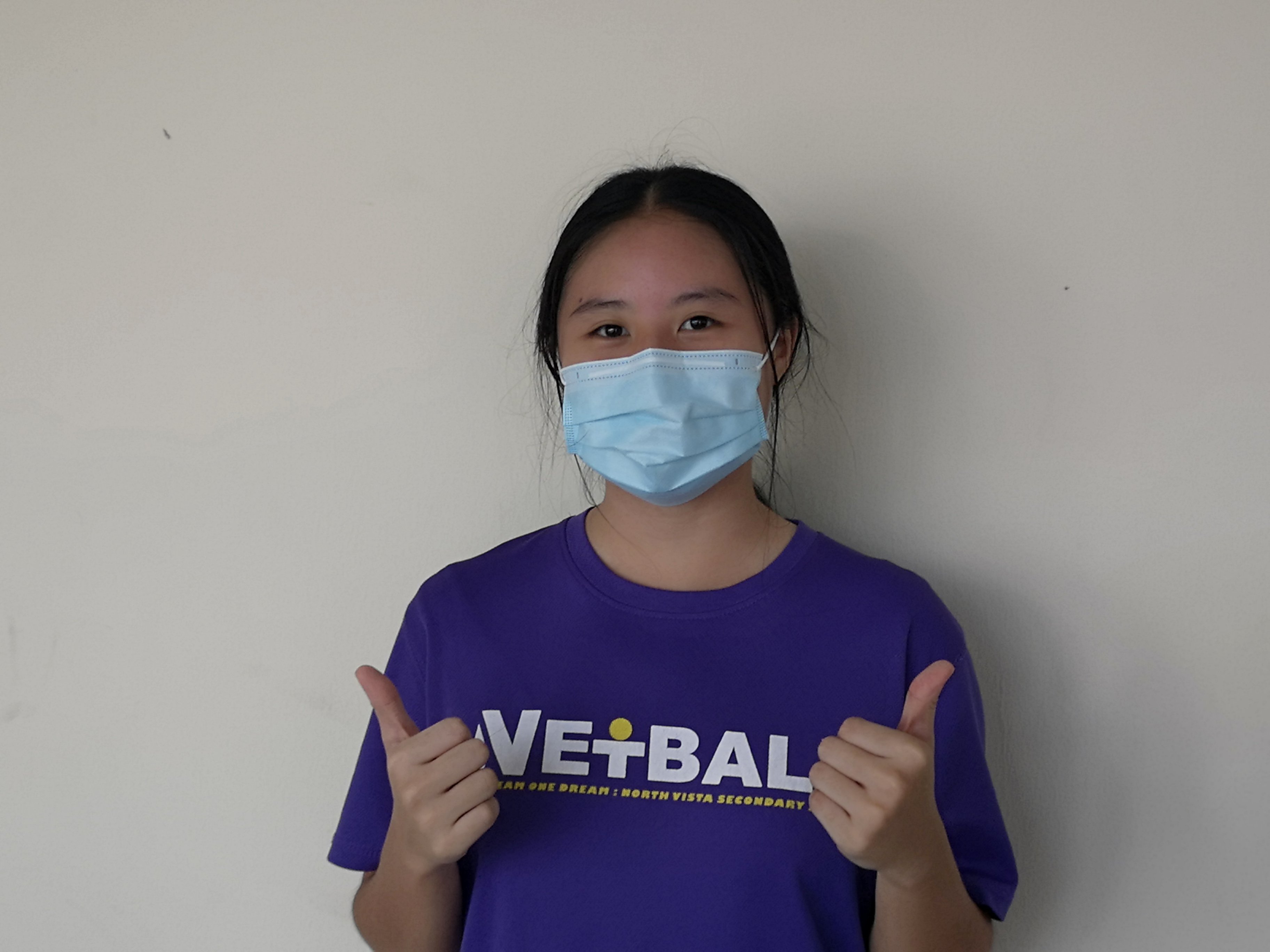 (Scoring Machine – Shannon Lin Yi Xuan of NVSS netted 18 of the team's 30 points. Photo Credit : Glenn Mascarenhas)
The Vistarians got the ball rolling in the 1st quarter with goal attack Shannon Lin Yi Xuan leading the way. Their opponents were quick to reply with Orchid Park Sec's goal attack Avani executing her efforts to perfection. The ball changed hands quickly through the first 7 minutes with OPSS wing attack Ching Yao and goal shooter Edbelle providing strong support to Avani. But Shannon and goal shooter Evie Andresha rallied hard to make sure that it was NVSS to come out tops with a 7-4 score line at the end of the first period.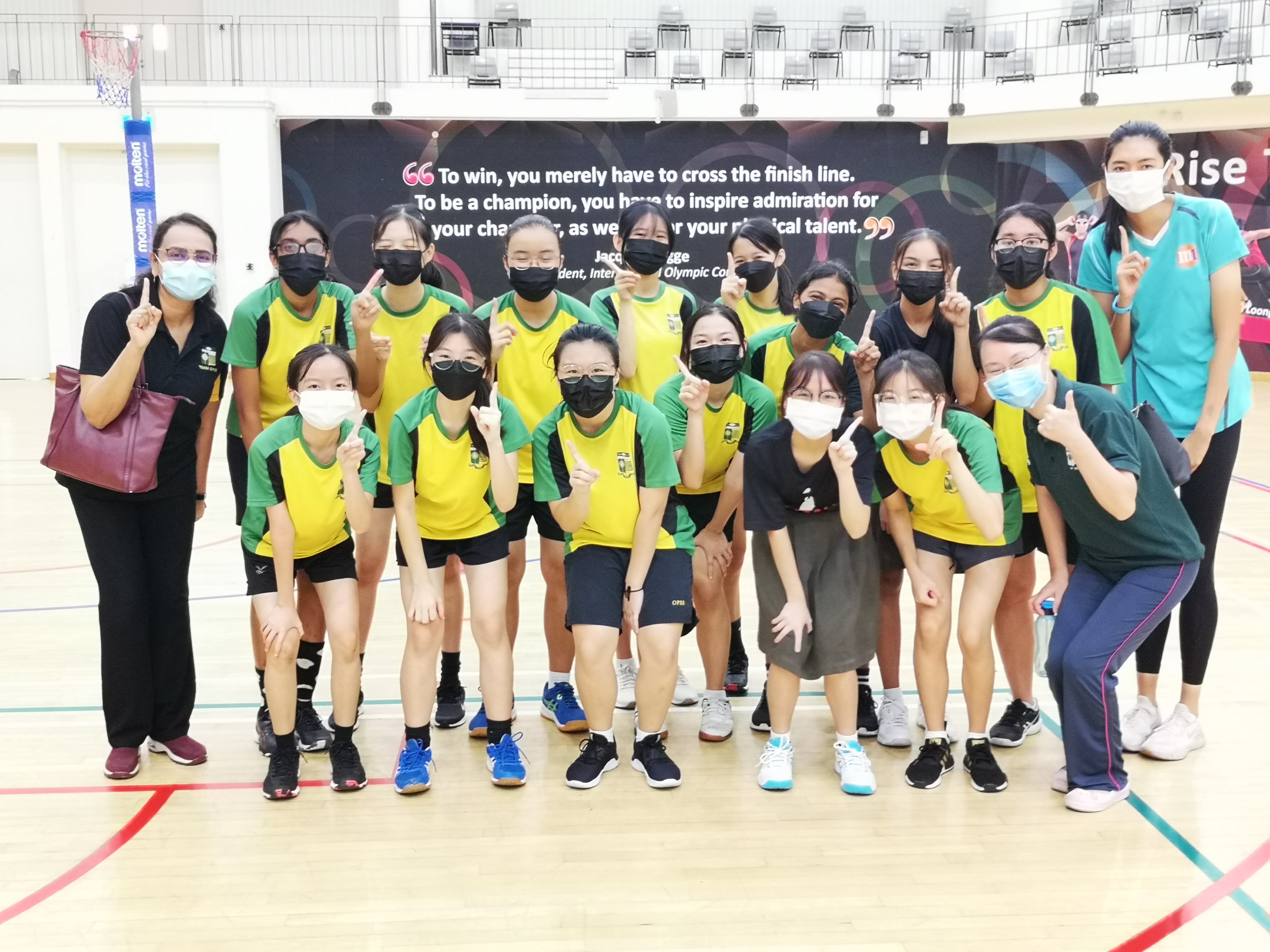 (2022 Orchid Park Secondary's Netball Squad. Photo Credit : Glenn Mascarenhas)
Come the 2nd quarter and the scales tipped in favour of North Vista Sec with Shannon and Evie hungry for the hoop, as both athletes found the target at regular intervals. The opposition's goalkeeper Syuki Rah and goal defence Sherise were kept on their toes for most part of the 2nd period, with the Vistarians once again registering a 10-3 win.
The 3rd quarter proved to be a challenging one for OPSS with their defence stretched to its limits . Vistarian captain Kaye Koh and goal shooter Evie kept feeding Shannon the opportunity to score with the third period ending 8-1 in favour of the game leaders.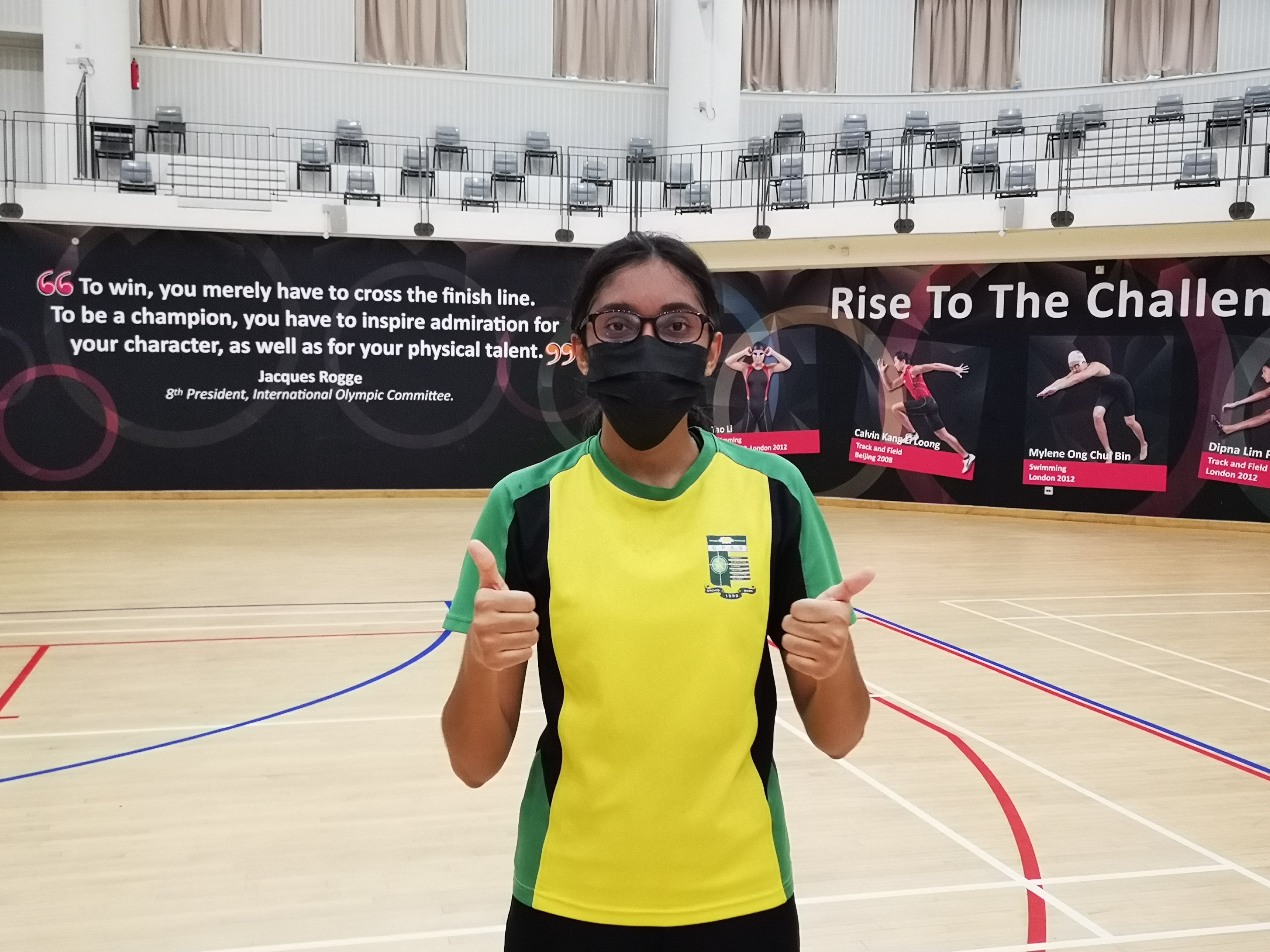 (Best Opponent – Avani of Orchid Park Sec was the top scorer for her team. Photo Credit : Glenn Mascarenhas)
The 4th and final quarter was a do-or-die for OPSS with the team rising to the challenge through organised defence and 2 goals. But NVSS managed to stay a foot ahead of their opponents to win the quarter 5-2 and the overall game.
Final Score – North Vista Sec 30 – 10 Orchid Park Sec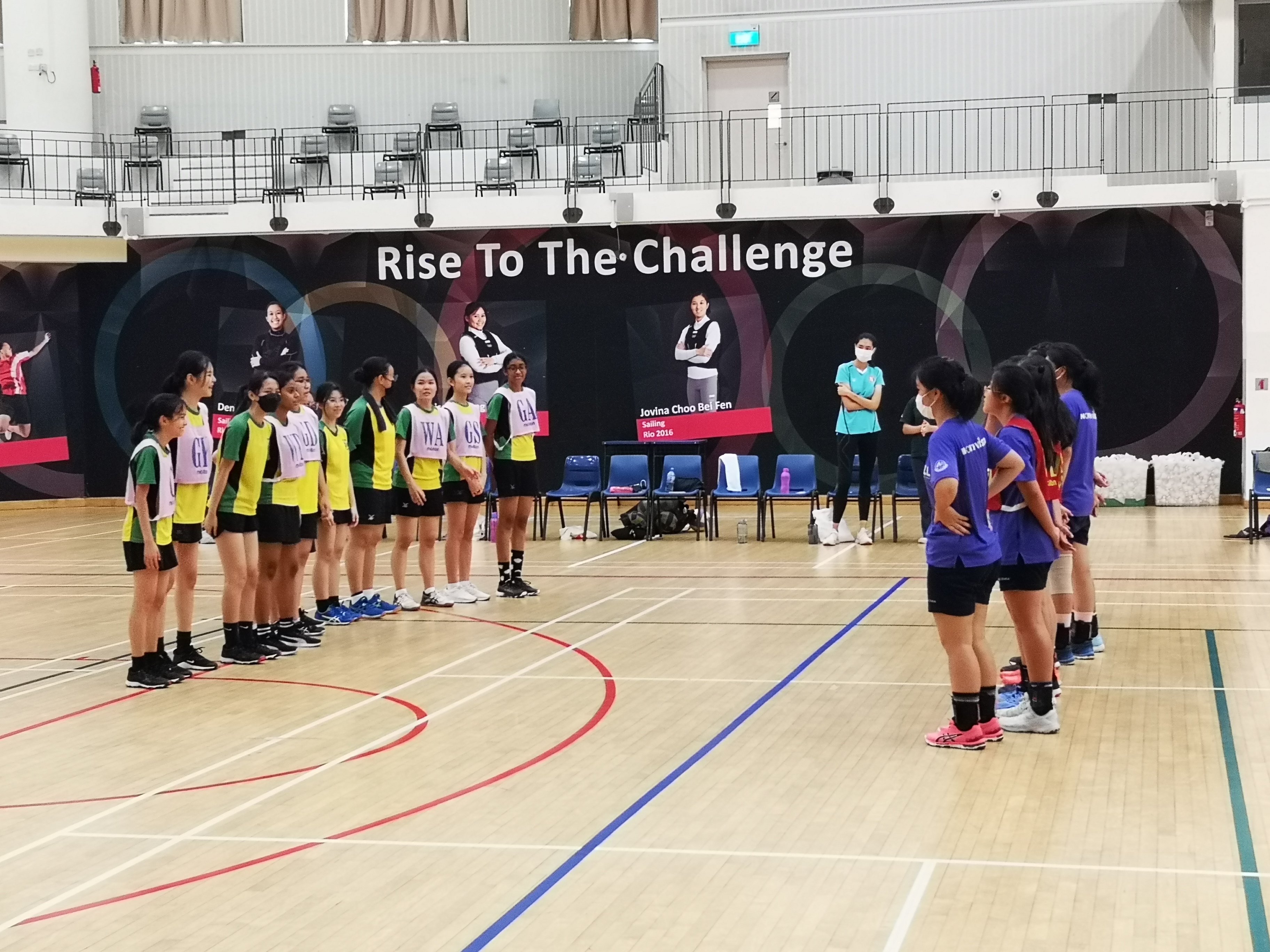 (Post-Match Pleasantries – The Schools express their gratitude for the contest to each other. Photo Credit : Glenn Mascarenhas)
(Post-match Interview with Kaye Koh - Captain, NVSS. Video Credit : Glenn Cascarenhas)
On 11 Apr, NVSS took down Admiralty Sec 17-5 and have 8 points from 4 games. And OPSS are still winless after 4 outings.
(For all the news, post-match interview videos, stories, photos, fanzone details and much more from the 2022 National School Games, do visit our website : go.gov.sg/nationalschoolgames)
Related Events & Programmes