Competitions
Pedigree and Dedication led to Presbyterian High School's 9 NSG Volleyball Championships!
by Circle Stories, on April 6, 2022 16:00 PM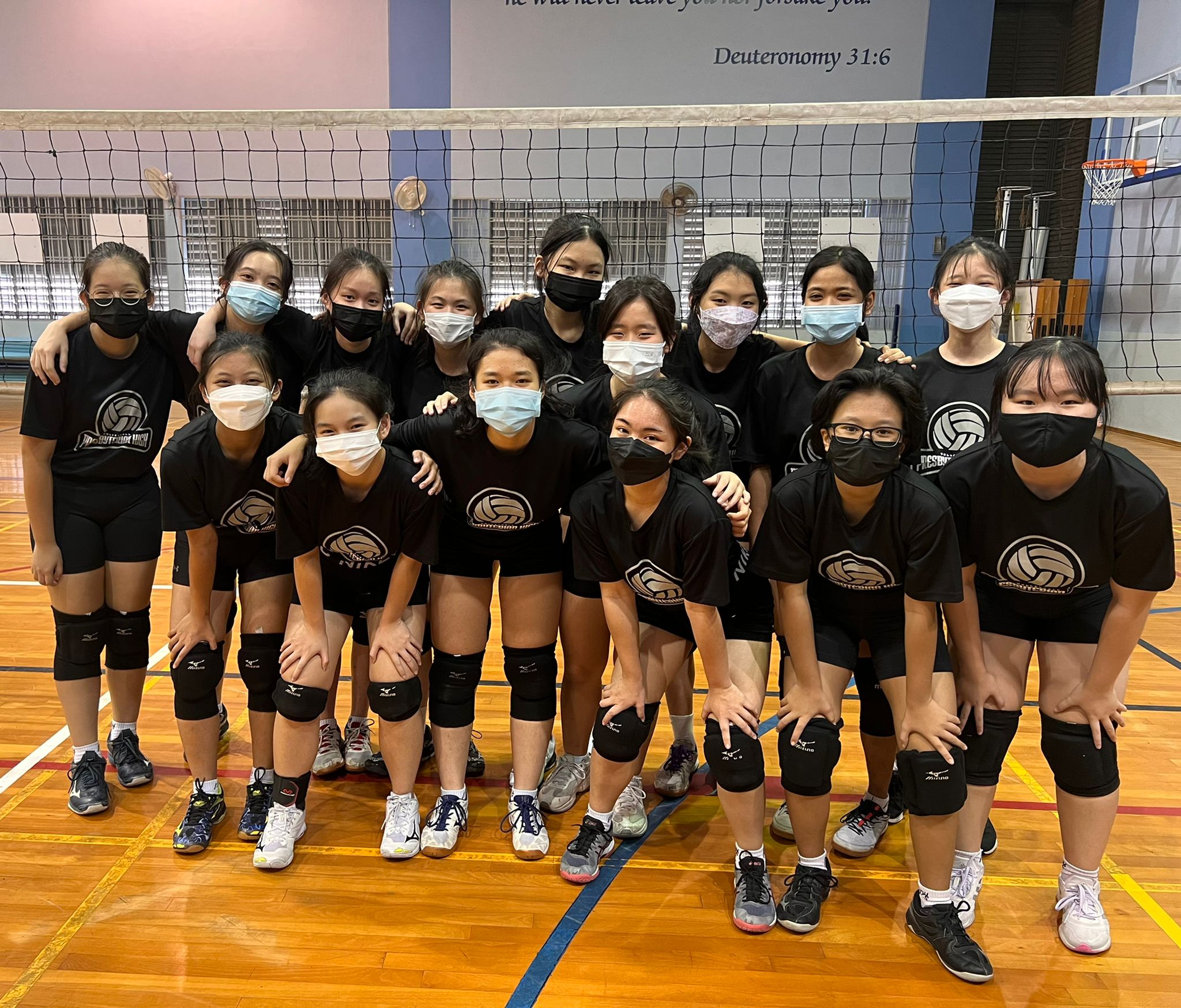 (2022 Presbyterian High School Volleyball Squad. Photo Credit : PHS)
By Pearlyn Koh
Having claimed a total of 9 National Championship titles in Volleyball at the National School Games (NSG) since 1999, Presbyterian High School (PHS) is an institution that takes much pride in their Volleyball team.
With over 30 years of history in the sport since the Volleyball CCA first started in PHS in 1985, PHS' Volleyball team has always placed a strong emphasis on discipline and developing student athletes' passion for the sport.
Besides training and competing, student-athletes in the PHS Volleyball team are also given opportunities to learn and be involved in different aspects of the sport such as scoring and refereeing! After student-athletes graduate, they are also given opportunities to return to spar with their juniors, building a positive team culture with strong team spirit over the years.
(For all the news, post-match interview videos, stories, photos, fanzone details and much more from the 2022 National School Games, do visit our website : go.gov.sg/nationalschoolgames)
In the lead-up to the 2022 NSG, Sport Singapore caught up with the current Court Captain of the PHS Volleyball Team - Gemma Tey Xin Lin, through a zoom interview to find out more about the team's preparations for the Games. We also interviewed Mdm Lum Ping Ping, Subject Head PE & CCA and teacher-in-charge of Volleyball at PHS, through an email interview. (Watch Gemma's Interview Below!)
(Zoom interview with PHS Volleyball Team - Gemma Tey. Video Credit : Pearlyn Koh)
Email Interview with Mdm Lum Ping Ping, Subject Head PE & CCA, Teacher-in-charge of Volleyball
Q1: How long have you been the teacher-in-charge for Volleyball at your school?
I have been teacher-in-charge of Volleyball CCA in Presbyterian High School since 2009 (13 years).
Q2: Over the years that you have been teacher-in-charge, what has been the proudest moment for you?
Every year, when each batch of volleyball students graduate is a proud moment for me. This is especially so when students develop the positive values the school desires in them, when they excel academically and in their CCA, and when they leave a good legacy for their juniors to continue. My teachers and I could not be more proud if they continue to do well in life.
It is difficult to list which is the proudest moment as each time a player scores or plays excellently, you feel the exuberance in that momentous victory and you rejoice with the player or team. Yet one cannot deny the euphoria when all of PHS celebrated with the B division Girls when they clinched the victory in the 2018 championship.
Q3: How many NSG titles has PHS claimed in Volleyball?
Since 1999, our 'B' Division girls were National champions 7 times and 'C' Division girls were National champions twice.
Q4: How did PHS fare at the last NSG in 2019?
In the 2019 North Zone Volleyball Championship (NSG), our 'B' Division girls were champions and 'C' Division girls were runners-up.
Q5: How has your school managed to consistently perform well in Volleyball over the years?
There are numerous factors that contribute to the consistent performance.
a)I must credit my predecessor and former HOD PE Mr Ang Swee Aun who started Volleyball CCA in 1985, created and built a system of excellence to develop student talents.

b)My team of dedicated teachers and coaches who are sacrificial in their contribution as they impact the students positively. We praise, nudge, discipline, and do all we can to encourage them to excel.

c)Develop a passion for volleyball in students. Students develop knowledge and skills in playing good volleyball through regular training and participating in competitions. Besides, they are given the opportunity to learn and be involved in various aspects of running a competition eg scoring, refereeing, etc.

d)Partnering with stakeholders. Our alumni provide good sparring companions. Supportive parents are understanding and cheer their children alongside the teachers to spur them on.
Q6: How often is your school's Volleyball training?
Pre-pandemic, three hourly training sessions, three times a week was the norm. Even with present SMM restrictions, we aim to provide students with regular two to three days training a week in order to engage students meaningfully and maximize their potential and performance.
Q7: How do you think Volleyball has shaped your students into better individuals?
Volleyball as a team sport provides a natural platform for students to develop resilience, discipline and teamwork. They need to be hardworking in practicing a skill to perfection, and to go at it again even if they experience failure. They learn to work with teammates, navigate differences and develop strong bonds as they rely on the team to perform well.
They learn humility and respect as they face formidable opponents, seniors who lead and guide them as well as coaches and teachers who mentor and nurture them. With these values in them, they become worthy of God and Man, fulfilling our school mission.
(For all the news, interviews, results, schedules, videos, stories, photos, fanzone details and much more from the 2022 National School Games, do visit our website : go.gov.sg/nationalschoolgames)
Sport Singapore would like to Thank the school principal, students, teachers and parents from Presbyterian High School for their kind assistance and responses towards this NSG preview. This article would not have been possible without their invaluable input and comments. And we wish PHS, the Best of Luck, Success and Safety in their 2022 National School Games campaign :)
Pearlyn Koh has been playing Table Tennis competitively for 9 years. She is a 4-time Champion at the National School Games, over a period of 6 years. And she's currently a member of the National Team and has represented Singapore at several major tournaments, including the 2018 Asian Games and World Table Tennis Championships. In 2019, Pearlyn was also the sole Southeast Asian player to enter the Top 16 at the Asian Junior & Cadet Table Tennis Championships. During her free time, Pearlyn enjoys reading and catching up with her friends.
Related Events & Programmes