Fencing
Pictorial : Fencers in A Division of NSG - On Guard!
by Circle Stories, on May 30, 2022 16:00 PM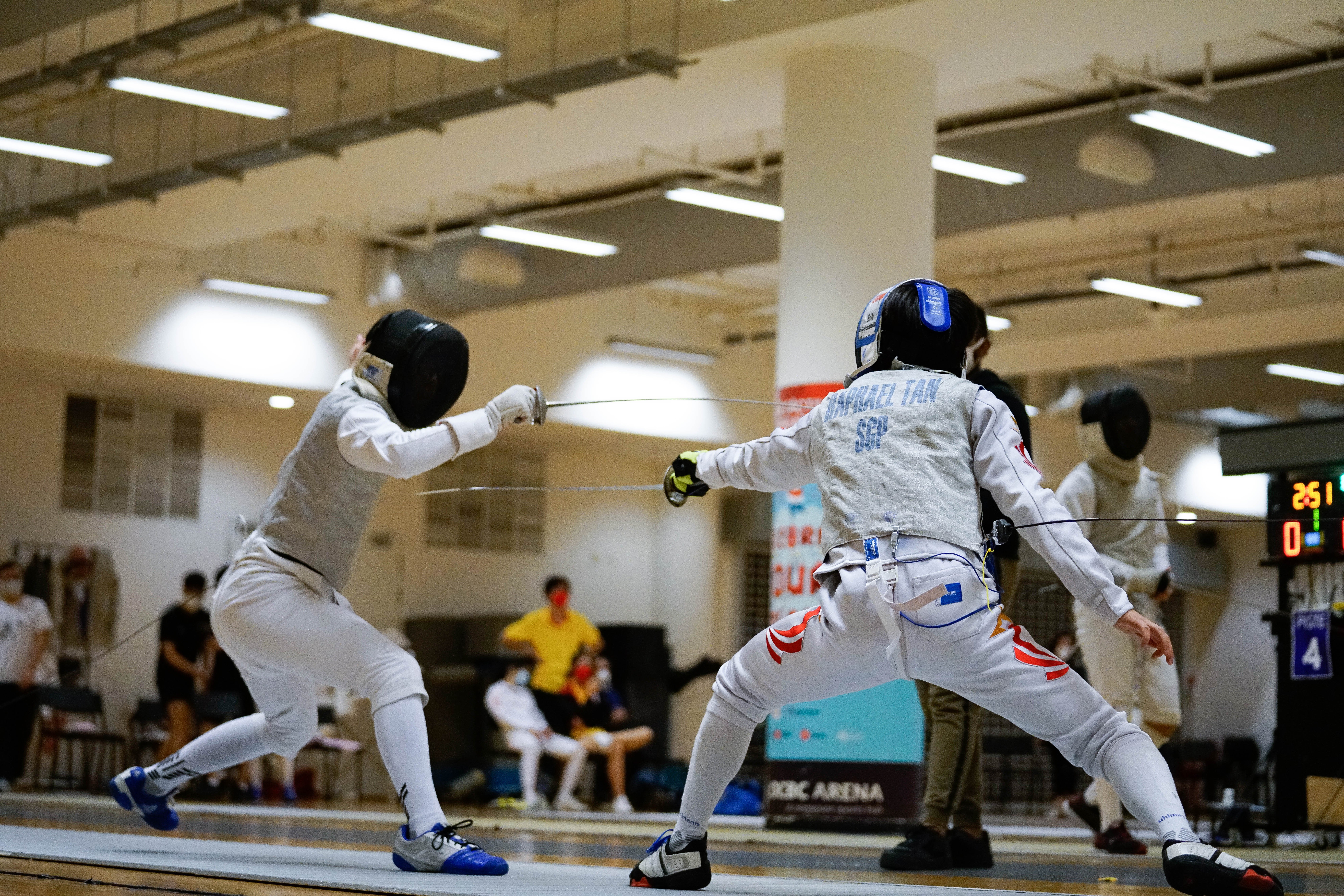 A Div Boys Foil Final. Raphael Tan, CJC (right) vs Joel Chiu, SSP. Photo Credit : Team Nila Content Producer, May Lim
On Tuesday 26 April at the OCBC Arena, student-athletes from the A Division gathered to compete in the Individual Events for the sport of Fencing. It was the 2nd and last day of action at the National School Games (NSG). And over the 8-hour schedule on Day 2 our teenage fencers competed in the Boys Foil, Girls Epee and Sabre events respectively. The competition format saw the athletes start from the preliminary stage and battled their way to the finals. And here's a collection of action photos of the 2nd day's programme from Team Nila Content Producer, May Lim.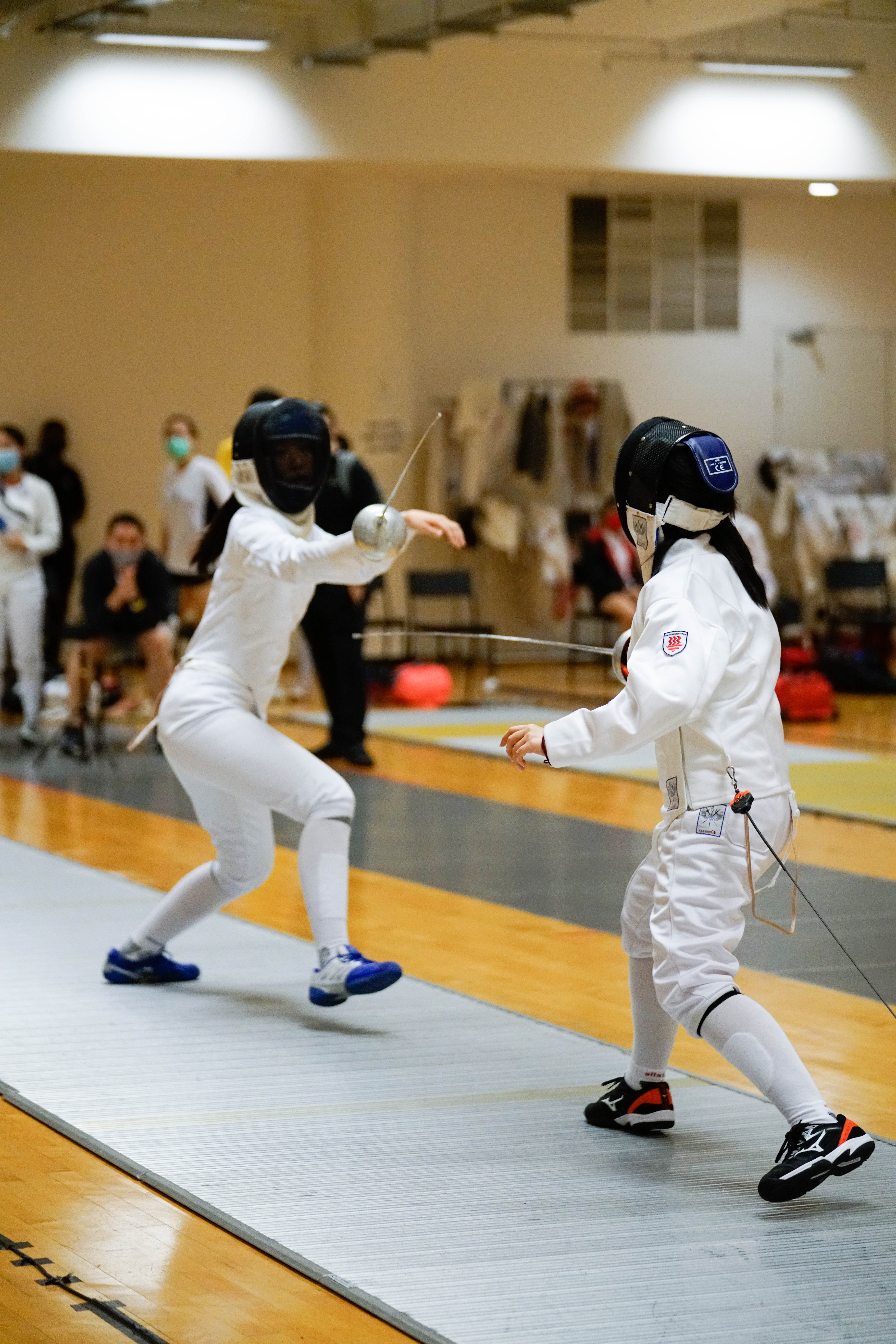 A Div Girls Epee top 16. Annika Liu (RI) vs Hoo Rae En (HCI). Annika (blue/white shoes) proceeds to quarter-final stage. Photo Credit : Team Nila Content Producer, May Lim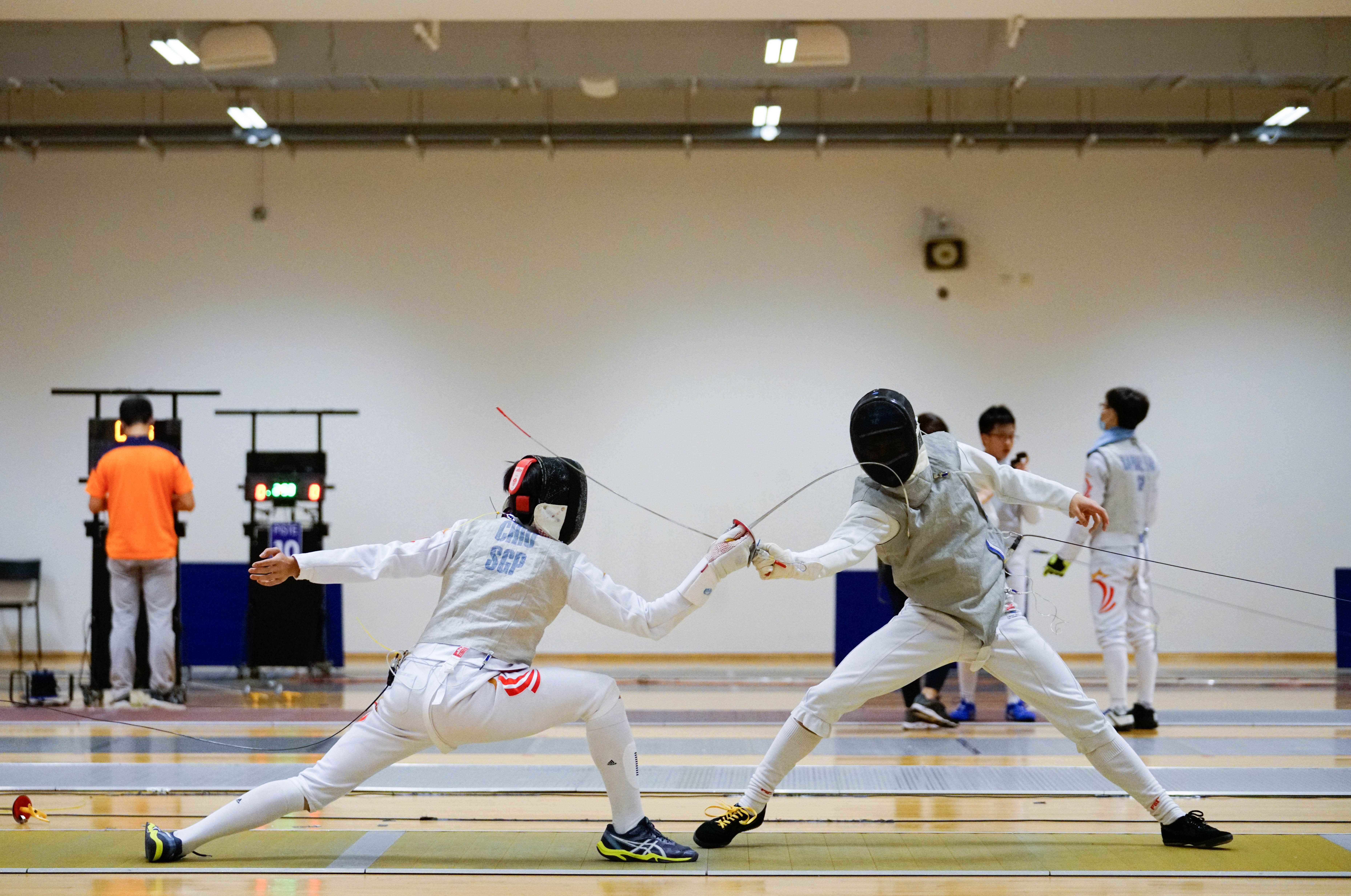 Photo Credit : Team Nila Content Producer, May Lim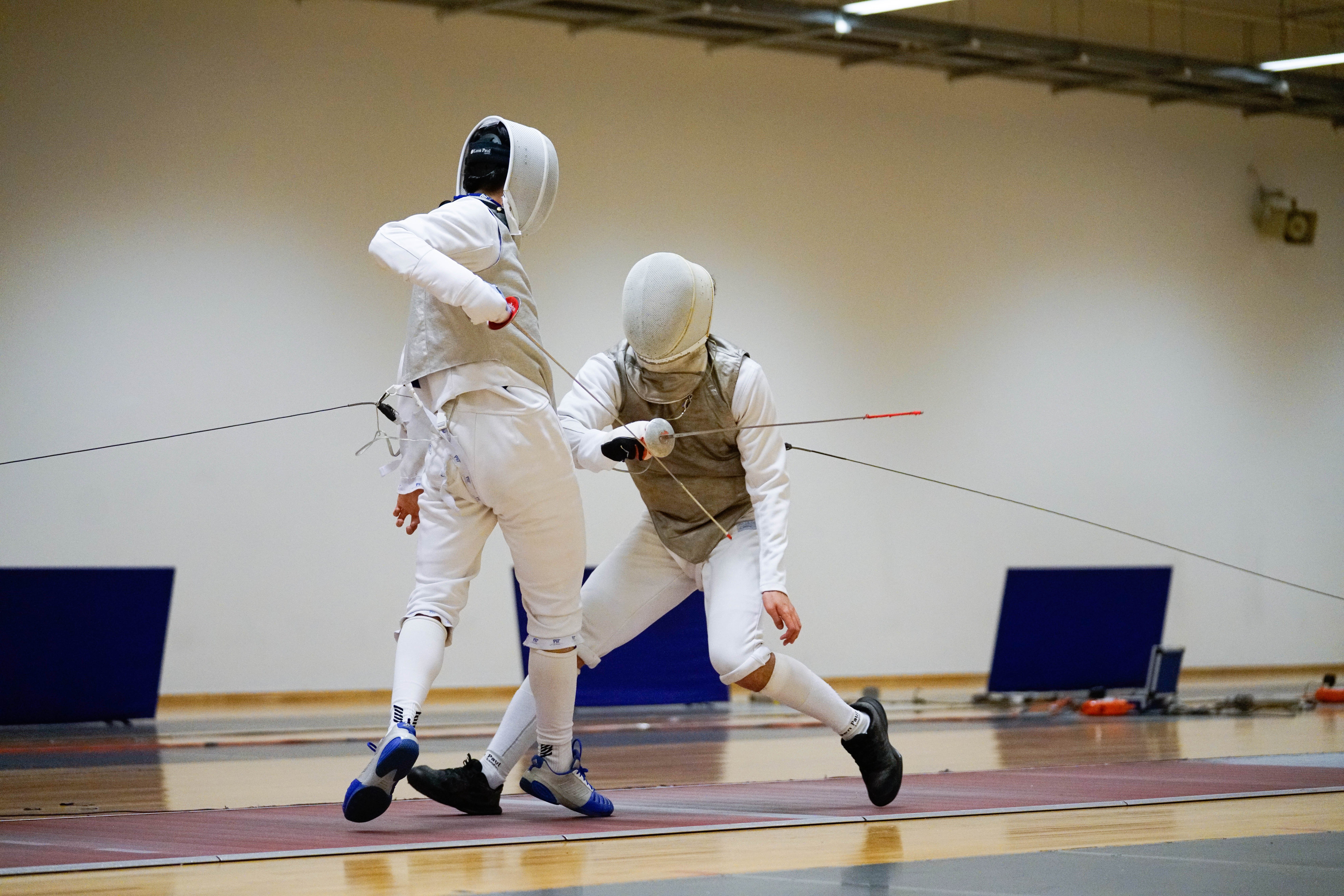 A Div Boys Foil Quarter-finals : Yew En Hao (HCI) vs RI's Cheng Anze (left). Photo Credit : Team Nila Content Producer, May Lim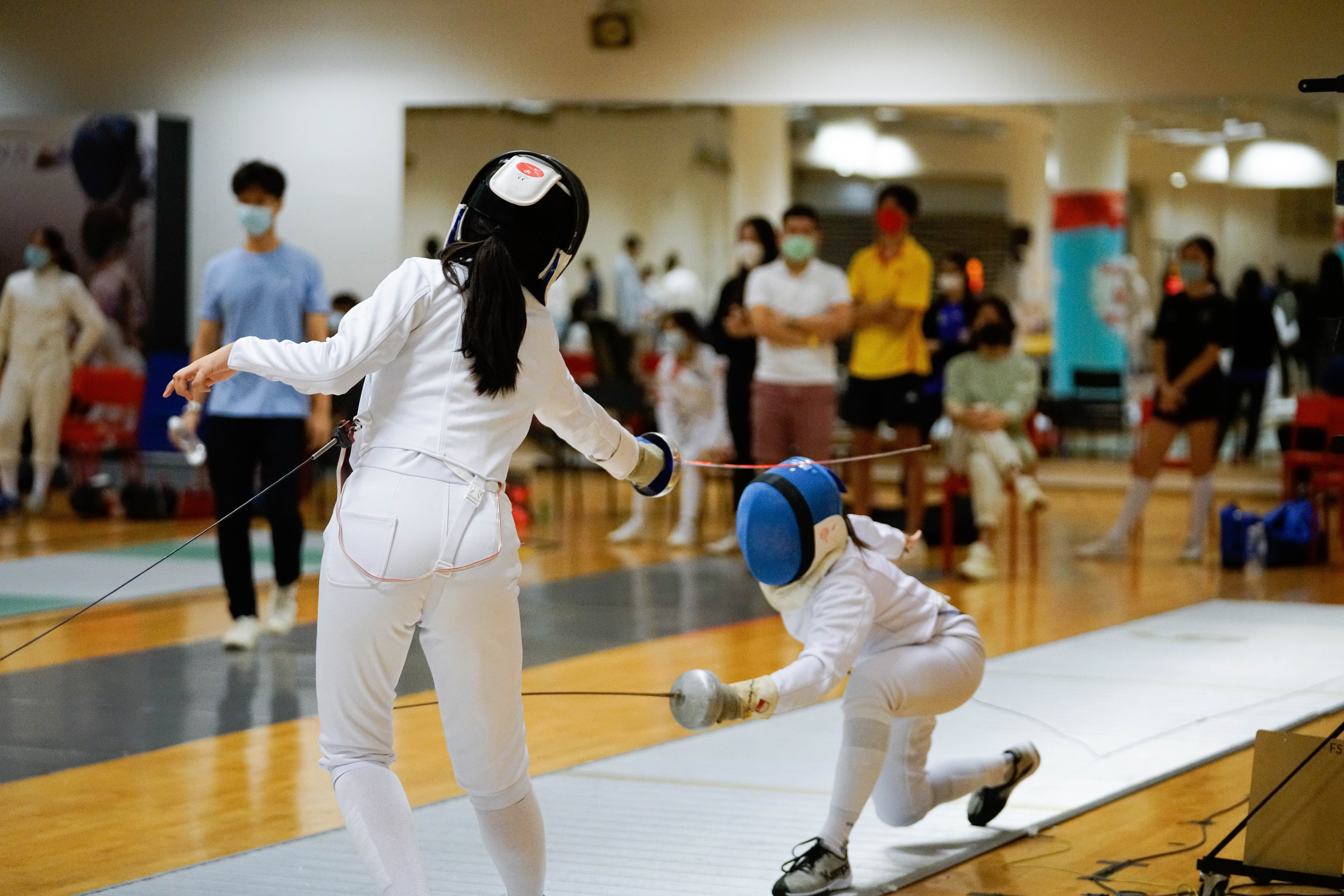 A Div Girls Epee. Ona Konning, SJII (right) manages to advance to the semi-finals by defeating RI's Annika Liu. Photo Credit : Team Nila Content Producer, May Lim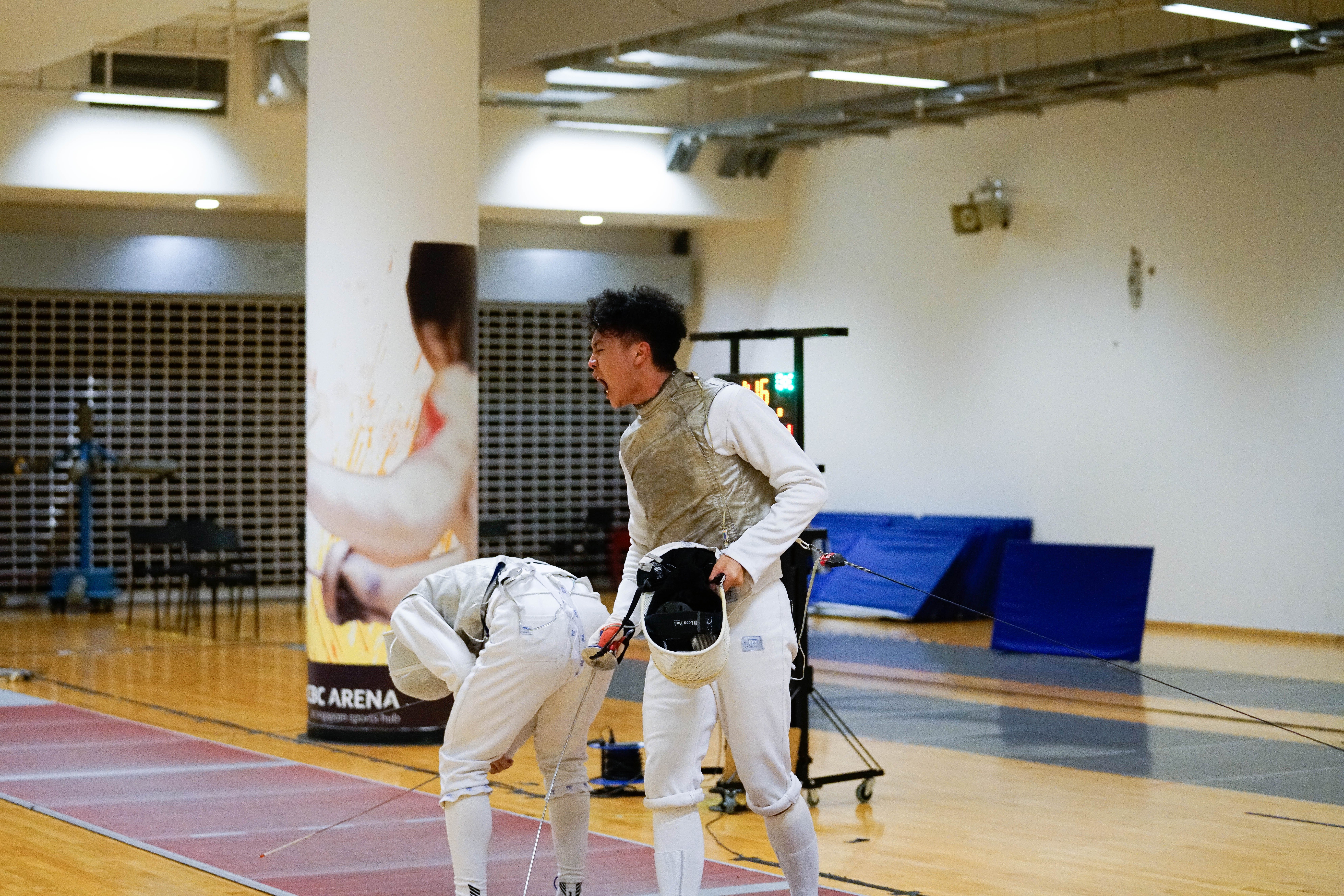 Cheng Anze (RI) advances to quarter-final. Photo Credit : Team Nila Content Producer, May Lim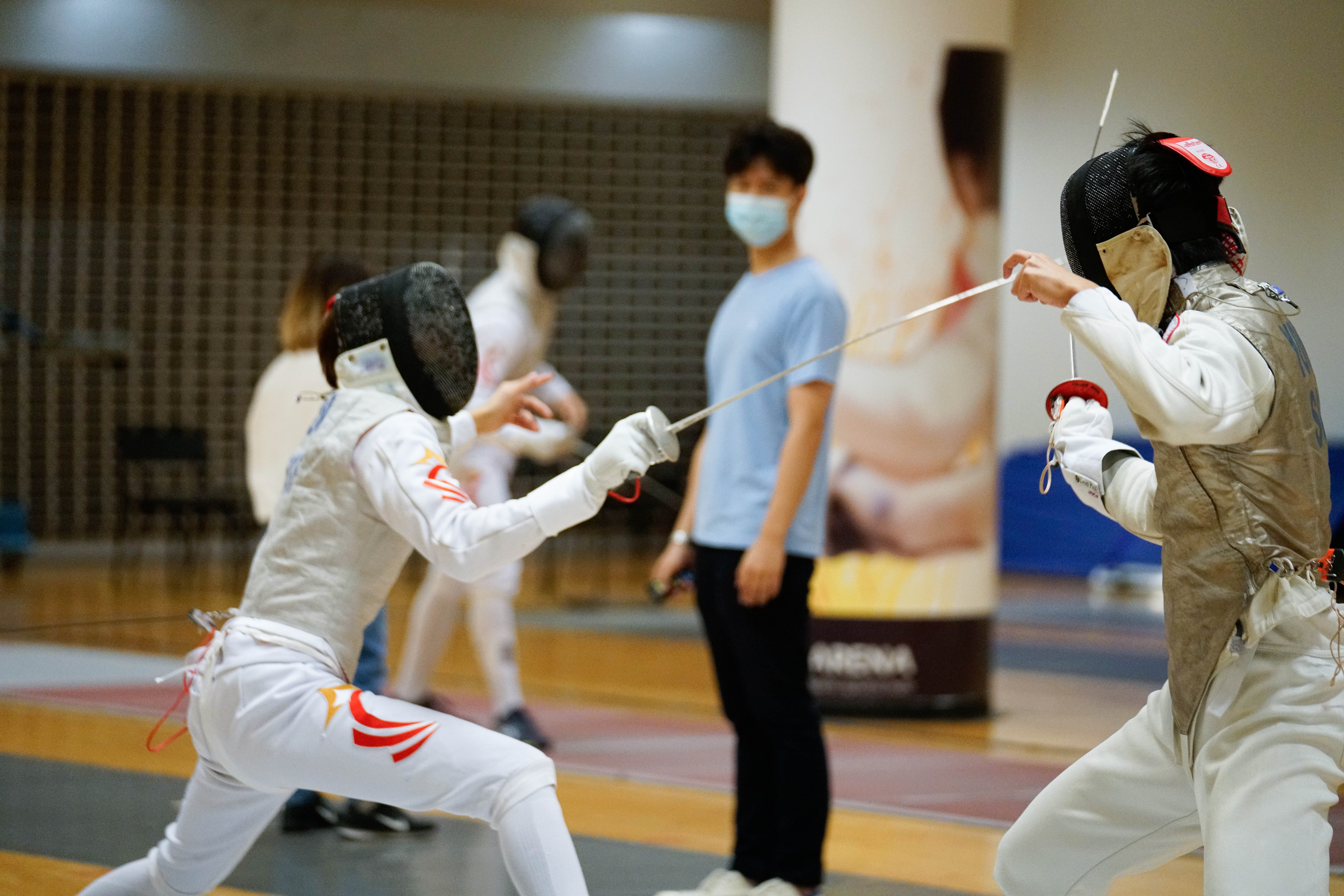 A Div Boys Foil Quarter-finals. Lim Teng Jun, YIJC (left) vs Caleb Yong, HCI. Photo Credit : Team Nila Content Producer, May Lim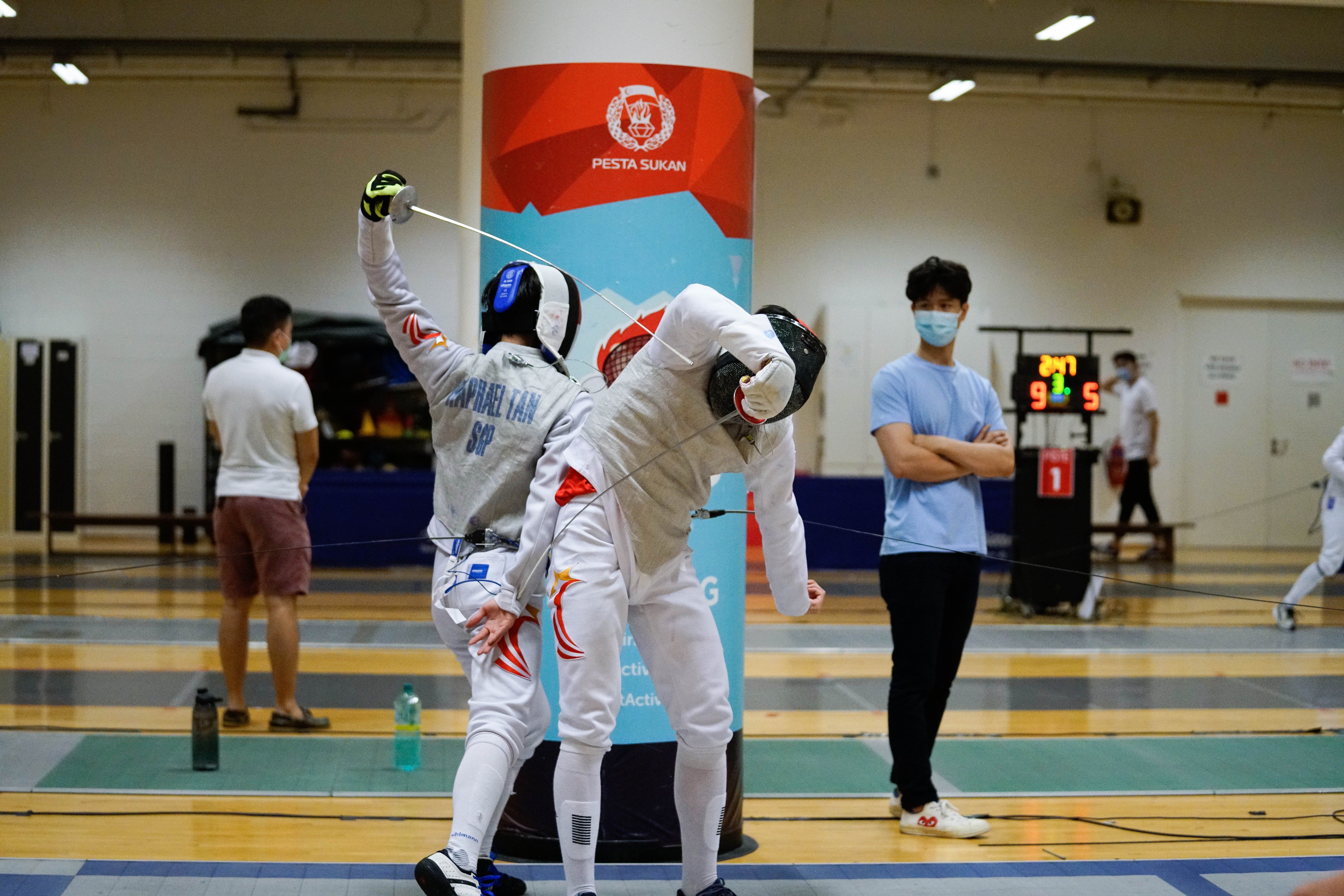 A Div Boys Foil Final. Raphael Tan, CJC (left) vs Joel Chiu, SSP. Photo Credit : Team Nila Content Producer, May Lim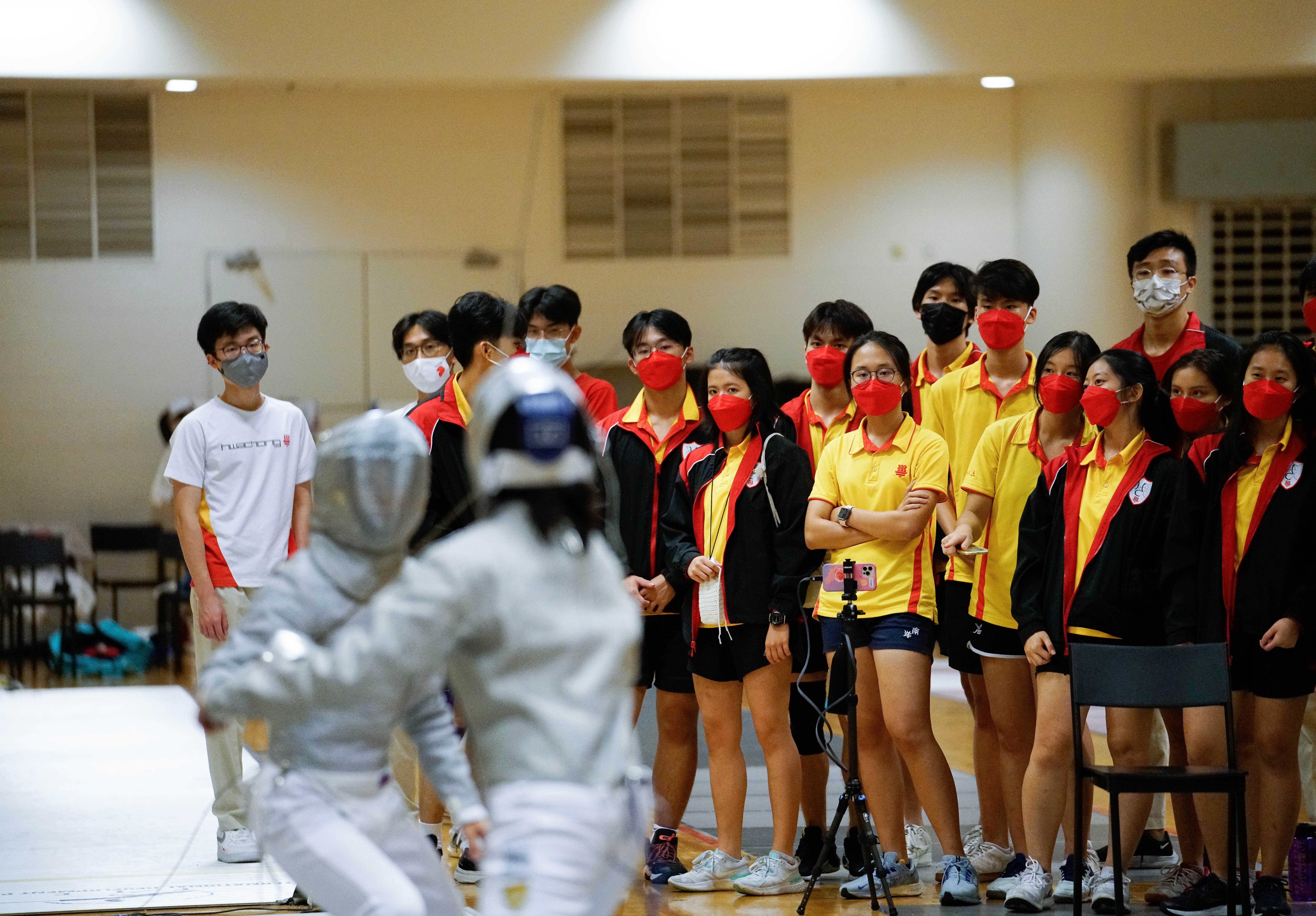 (A Div Girls Sabre : Supportive team members of HCI look on. Photo Credit : Team Nila Content Producer, May Lim)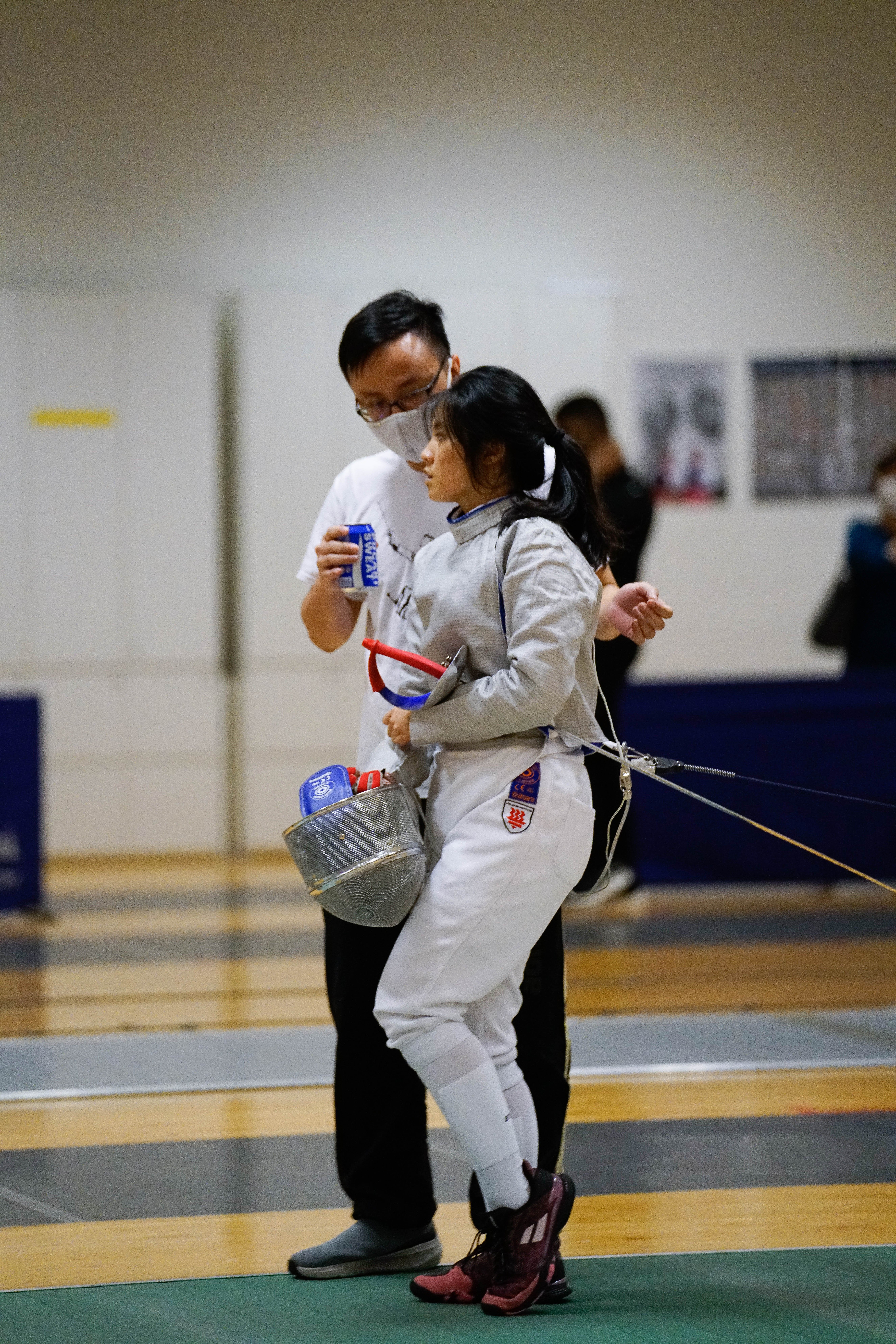 Coach calming Jamie Wee (HCI) with a drink. Photo Credit : Team Nila Content Producer, May Lim)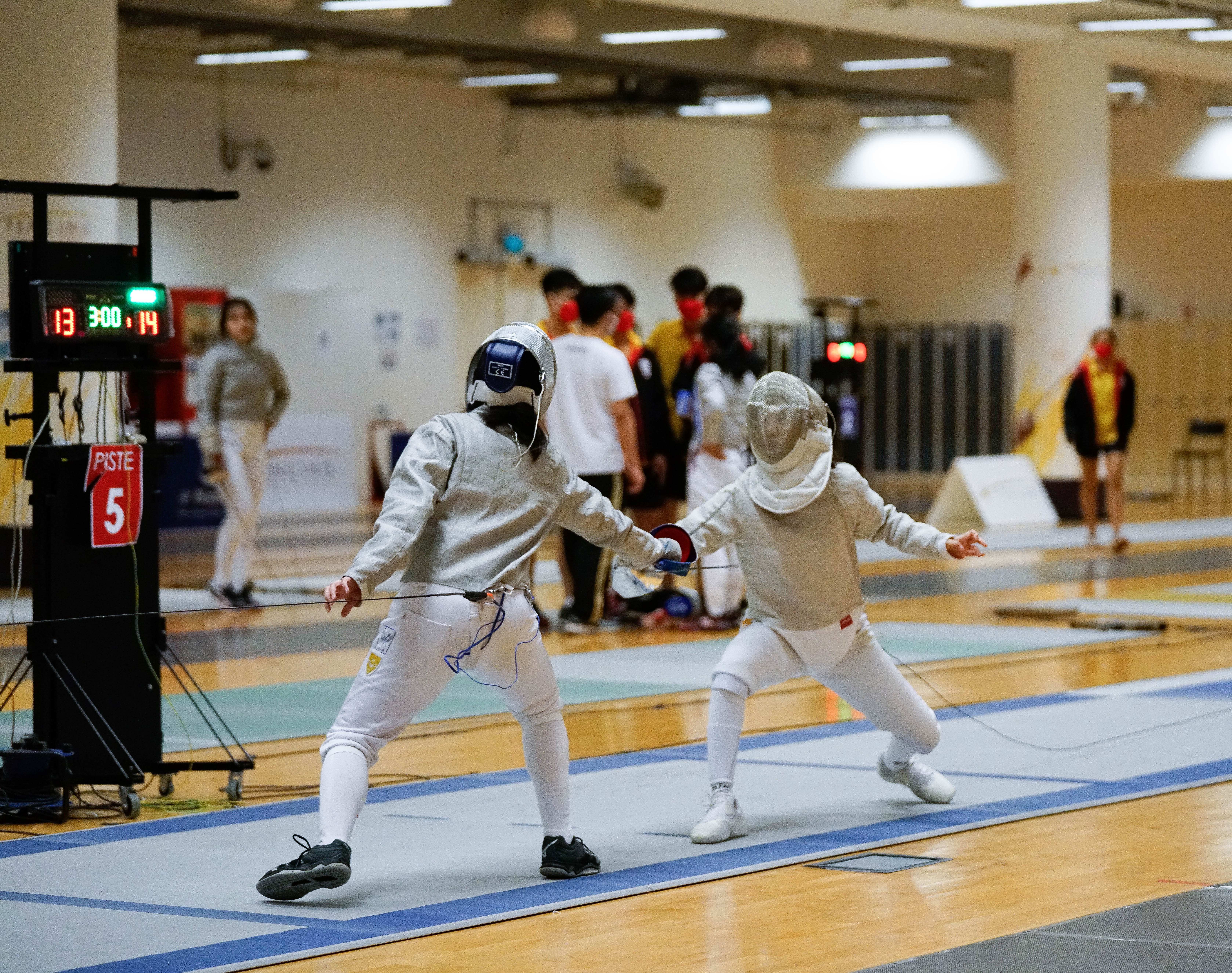 A Div Girls Sabre Quarter-finals. Photo Credit : Team Nila Content Producer, May Lim)
A Div Girls Sabre Final. Rebekah Sew (RI) takes on team-mate Kristen Au, to win the title. Photo Credit : Team Nila Content Producer, May Lim
(For all the news, post-match interview videos, stories, photos, fanzone details and much more from the 2022 National School Games, do visit our website : go.gov.sg/nationalschoolgames)
Related Events & Programmes