Swimming
Singapore's future swimming stars in action at the National School Games!
by Circle Stories, on May 3, 2022 16:00 PM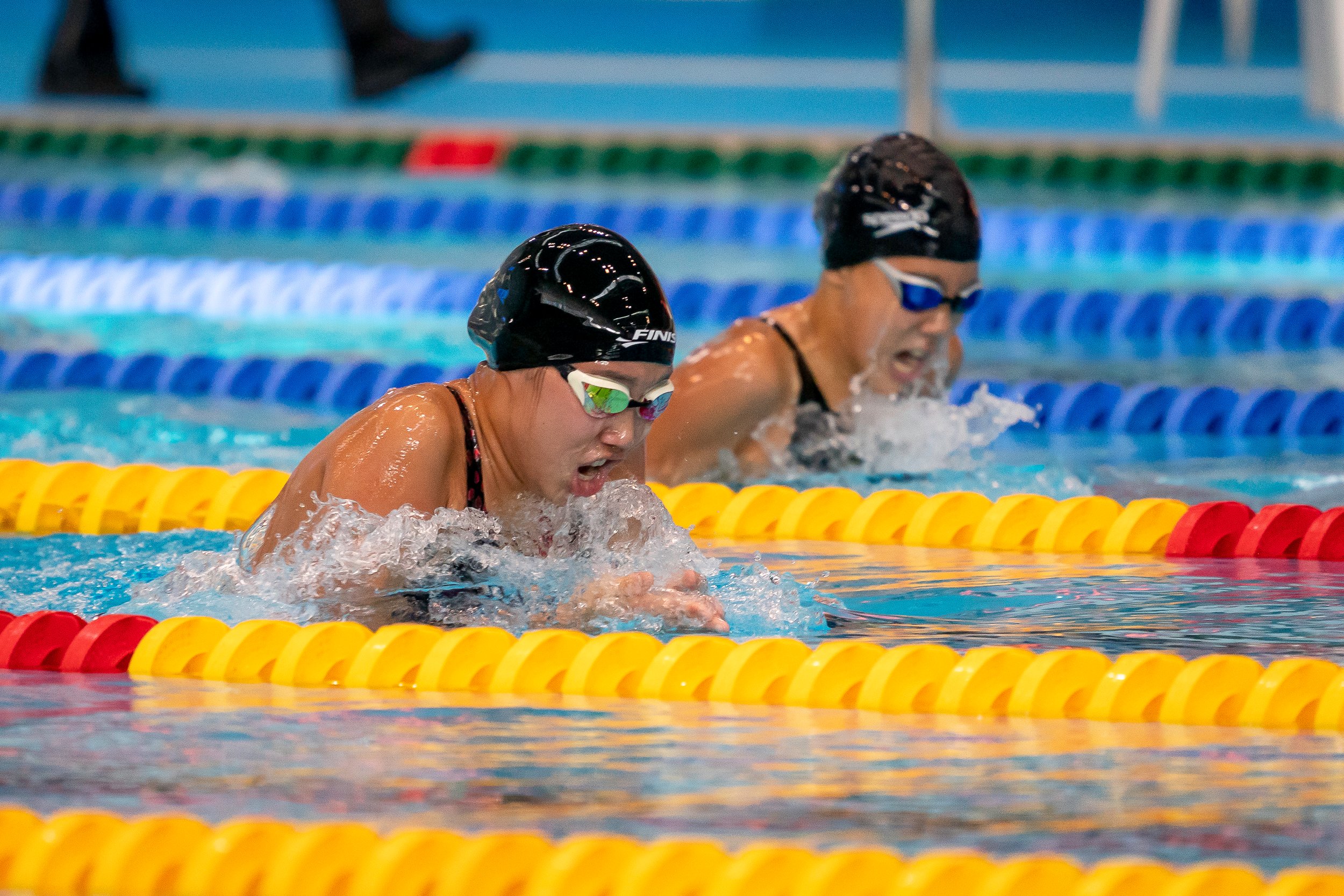 RGS' Emily Ong (left) and Kayla Koh compete in the Girls C Division 100m Breaststroke Final, bagging the gold and bronze medal respectively. Photo Credit : Team Nila Content Producer, Ron Low
Hundreds of swimmers from various schools competed at the recent 6-day swimming programme of the 2022 National School Games (NSG). The event took place at the OCBC Aquatic Centre and featured athletes from all competing age divisions. And here's a collection of memorable photos of the final day of competition from Team Nila Content Producer, Ron Low.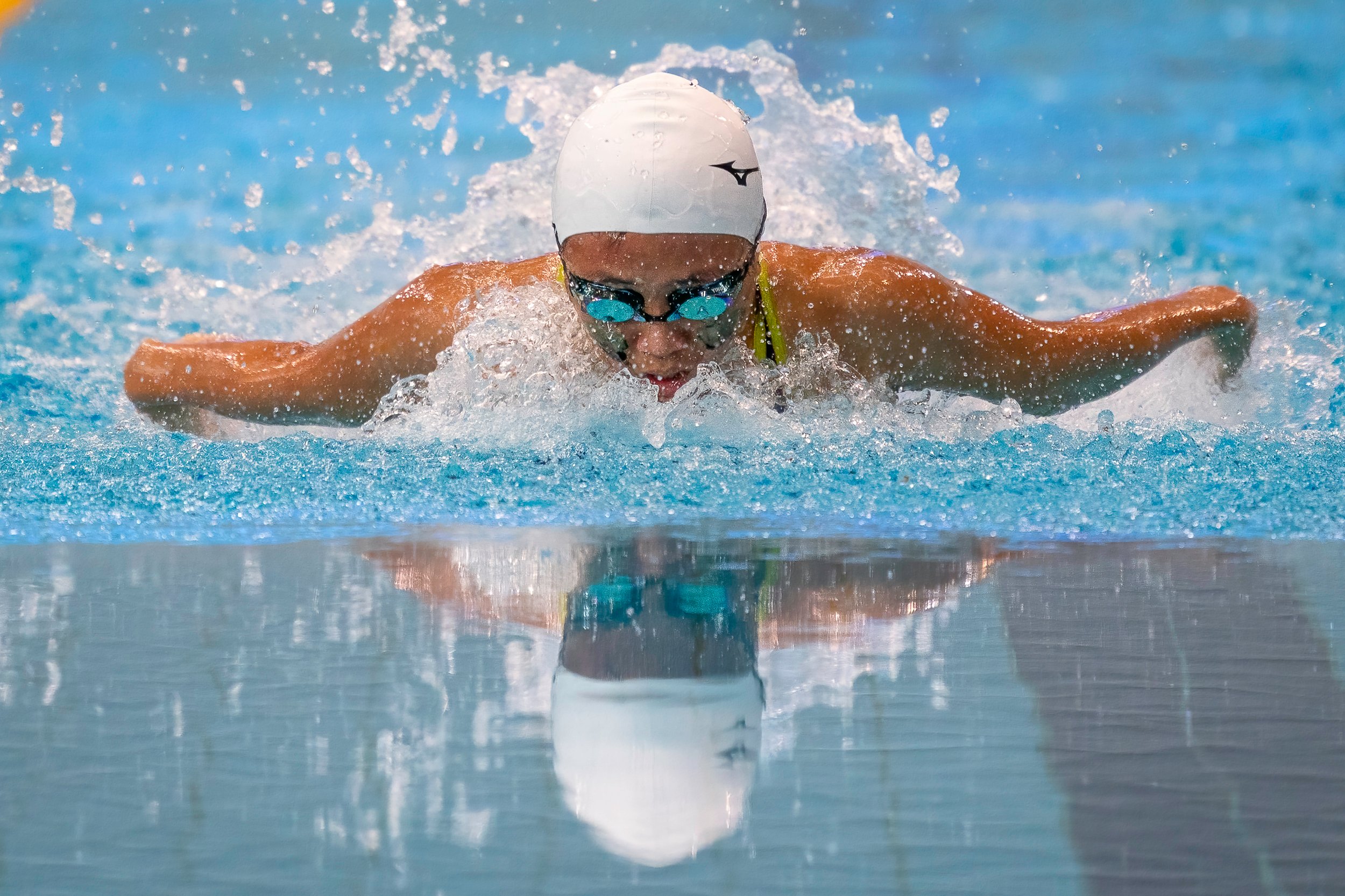 Julia Chiyo Taguchi of Raffles Girls' School (RGS) delivers a strong swim to win the C Division Girls 50m Butterfly. Photo Credit : Team Nila Content Producer, Ron Low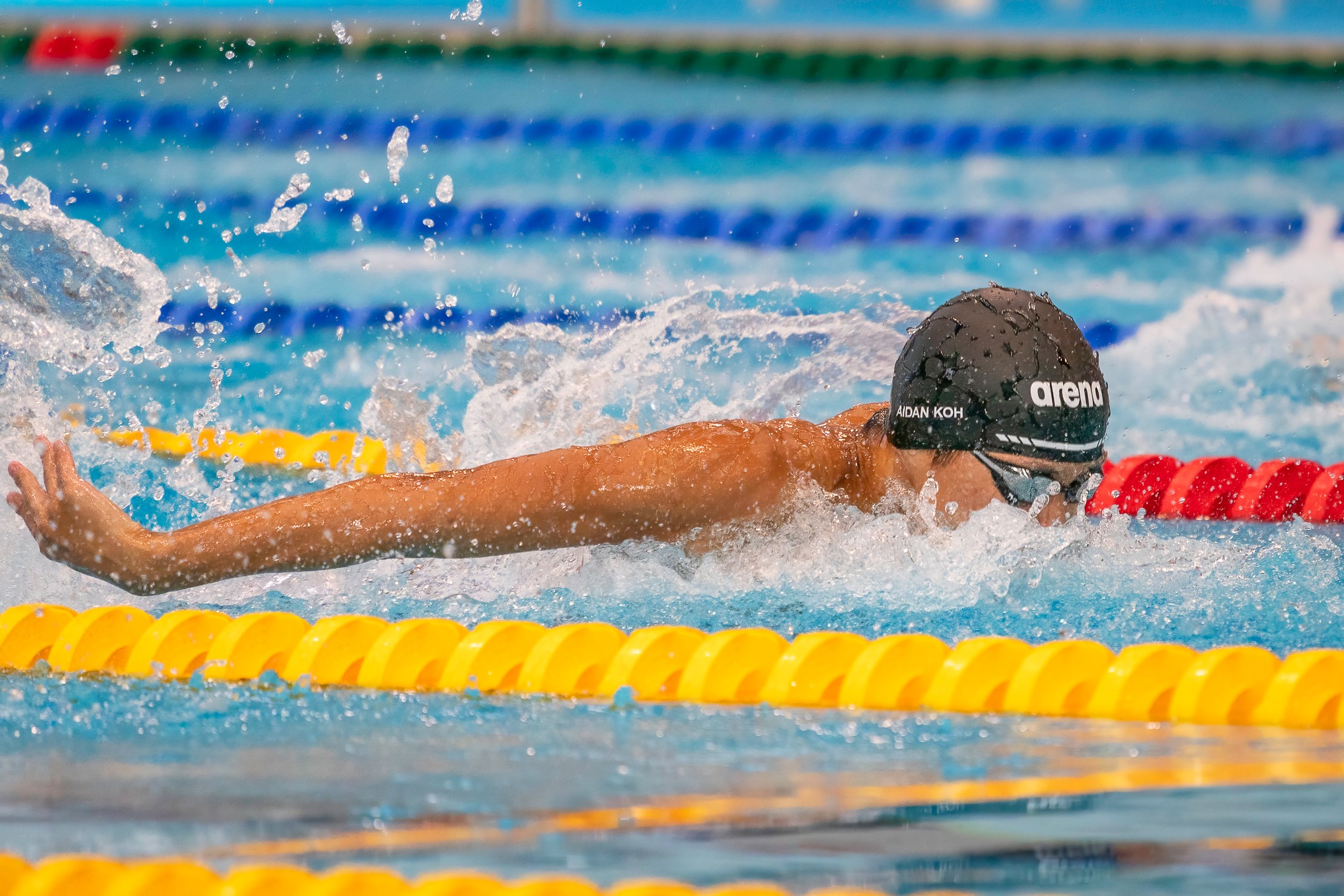 Aidan Koh of Anglo-Chinese School (Independent) takes home the gold in the C Division Boys 50m Butterfly Final. Photo Credit : Team Nila Content Producer, Ron Low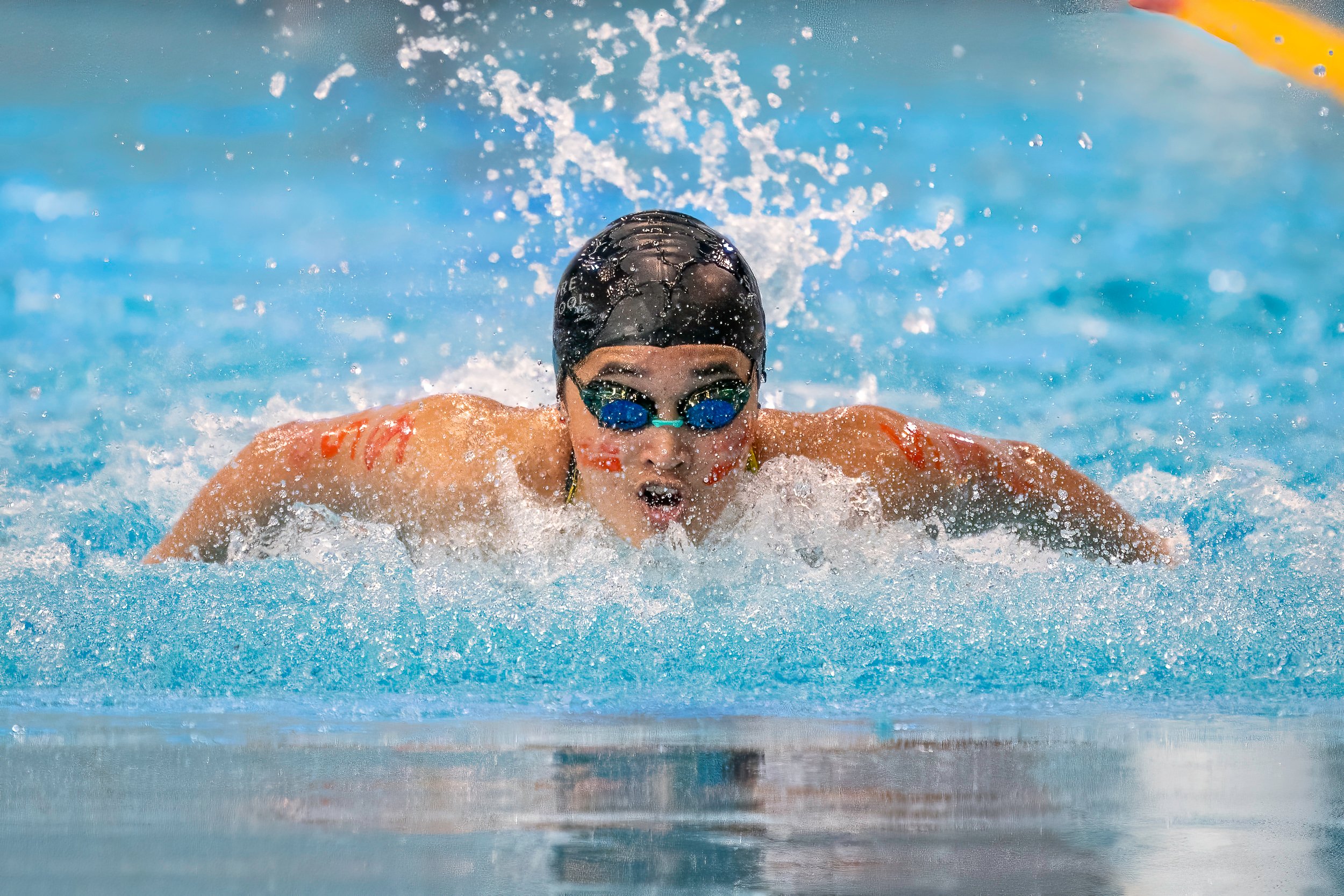 Elyza Mak of Singapore Sports School (SSP) wins the gold medal for the C Division Girls 50m Butterfly Final. Photo Credit : Team Nila Content Producer, Ron Low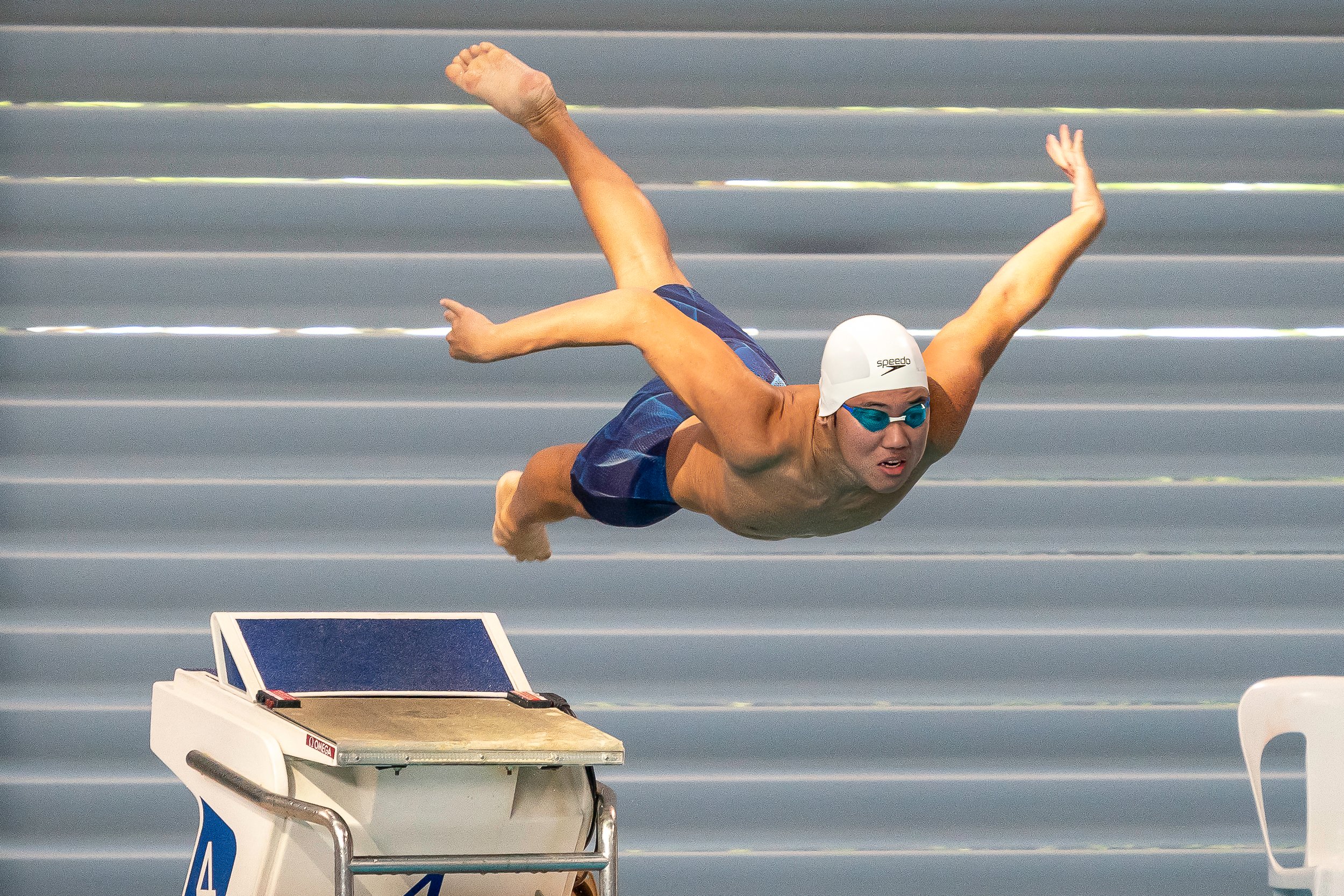 Justin Yeoh of Raffles Institute (RI), off to a flying start in the Boys C Division 50m Butterfly Final. Photo Credit : Team Nila Content Producer, Ron Low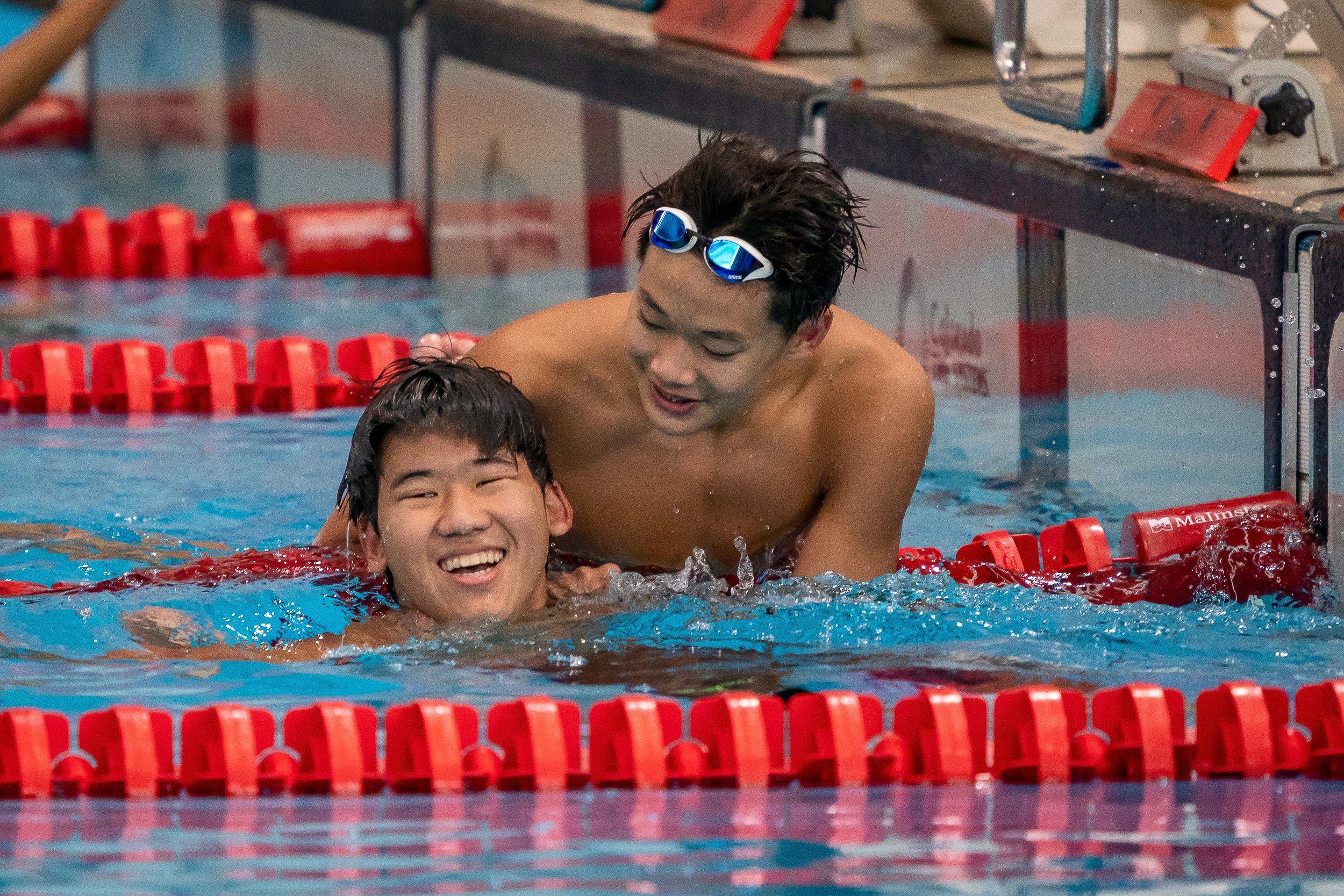 RI's Justin Yeoh is congratulated by Jacob Pang of ACS(I), after winning the gold medal in the Boys B Division 50m Butterfly Final. Photo Credit : Team Nila Content Producer, Ron Low
(For all the news, post-match interview videos, stories, photos, fanzone details and much more from the 2022 National School Games, do visit our website : go.gov.sg/nationalschoolgames)
Tan Shang-Eve of RI narrowly misses out the gold medal in the Girls A Division 50m Butterfly. Photo Credit : Team Nila Content Producer, Ron Low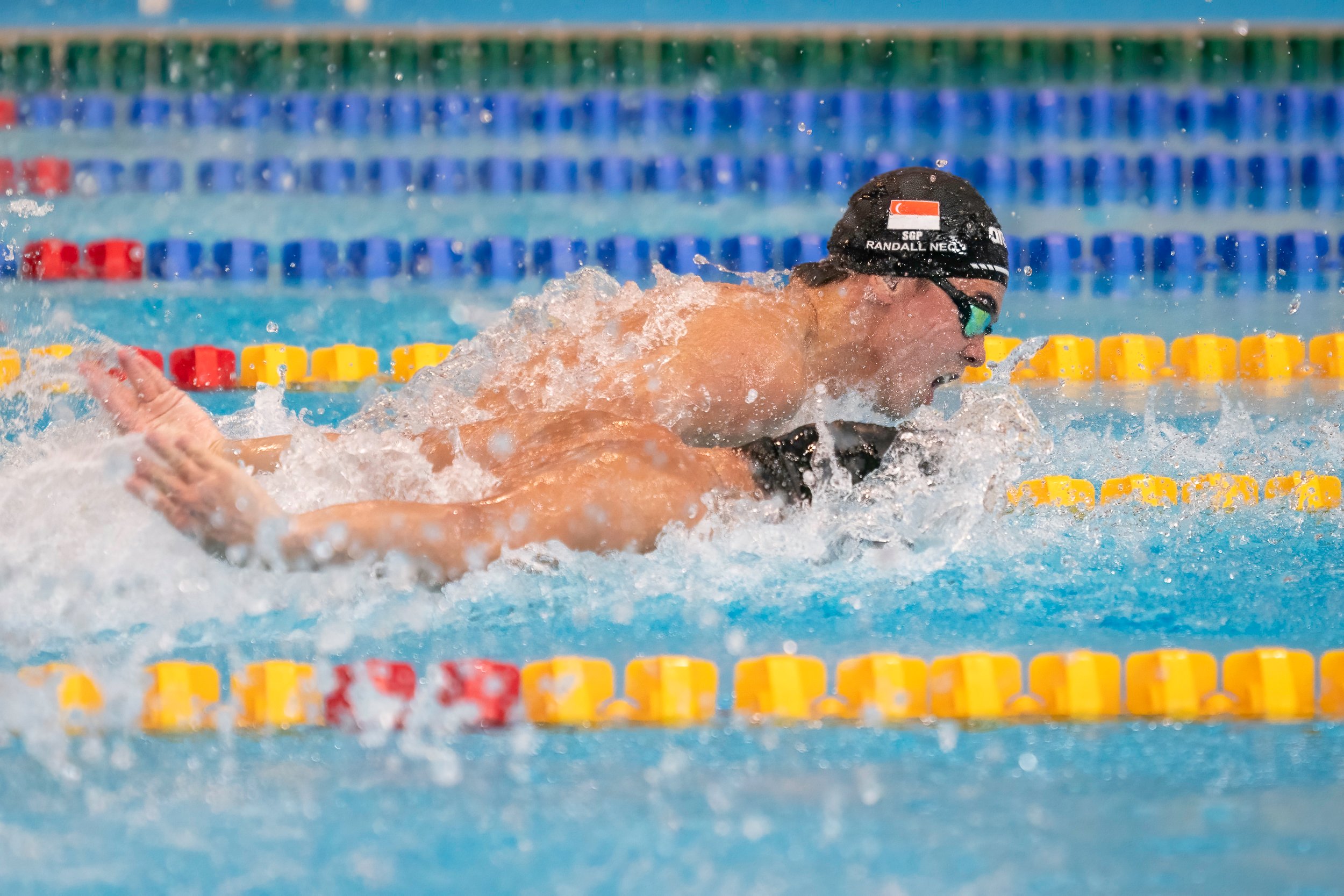 RI's Randall Neo edges ahead of ACS(I)'s Pete Lee to win the Boys A Division 50m Butterfly Final. Photo Credit : Team Nila Content Producer, Ron Low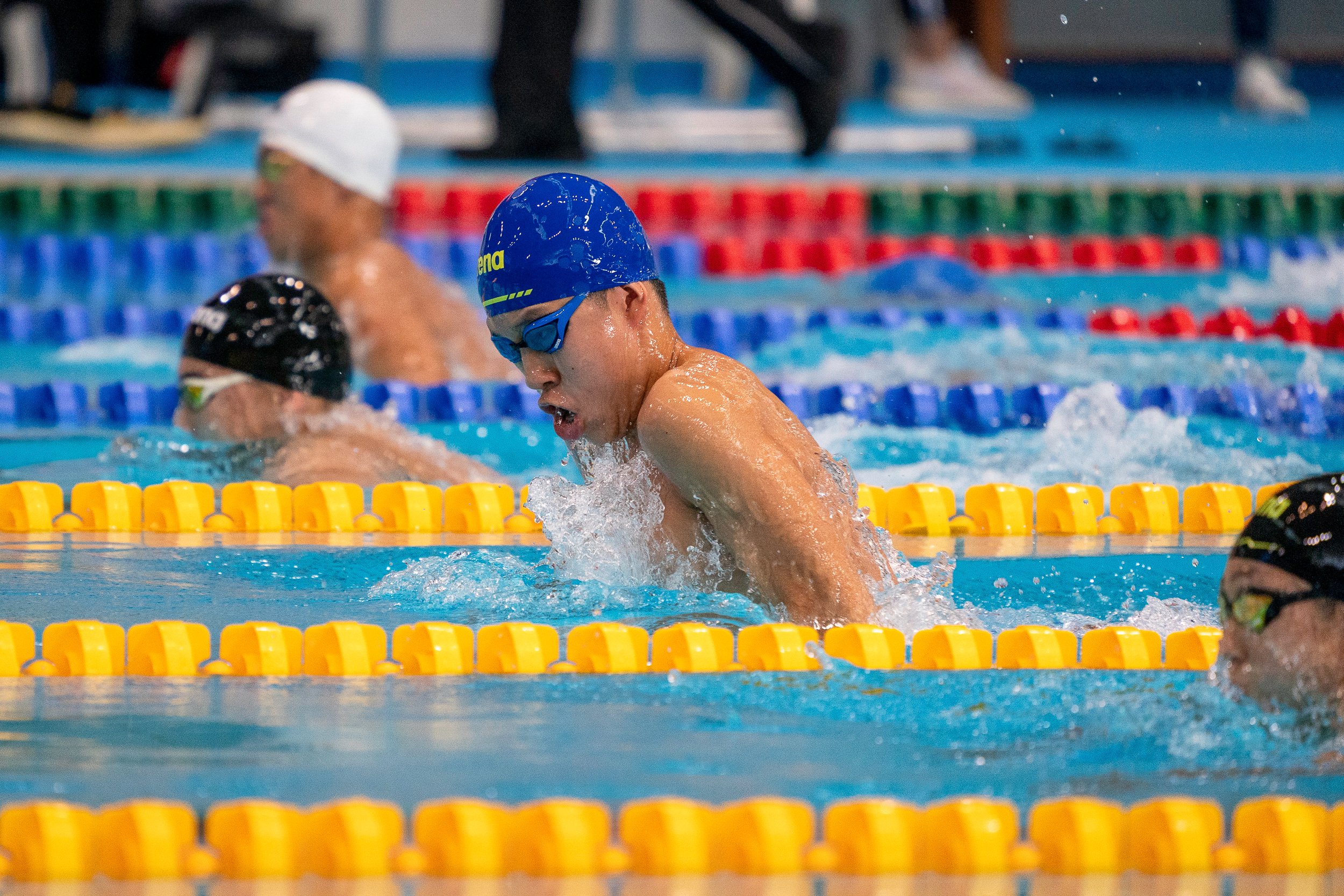 RI's Ho Chong Yan (blue cap) wins the Boys C Division 100m Breaststroke Final. Photo Credit : Team Nila Content Producer, Ron Low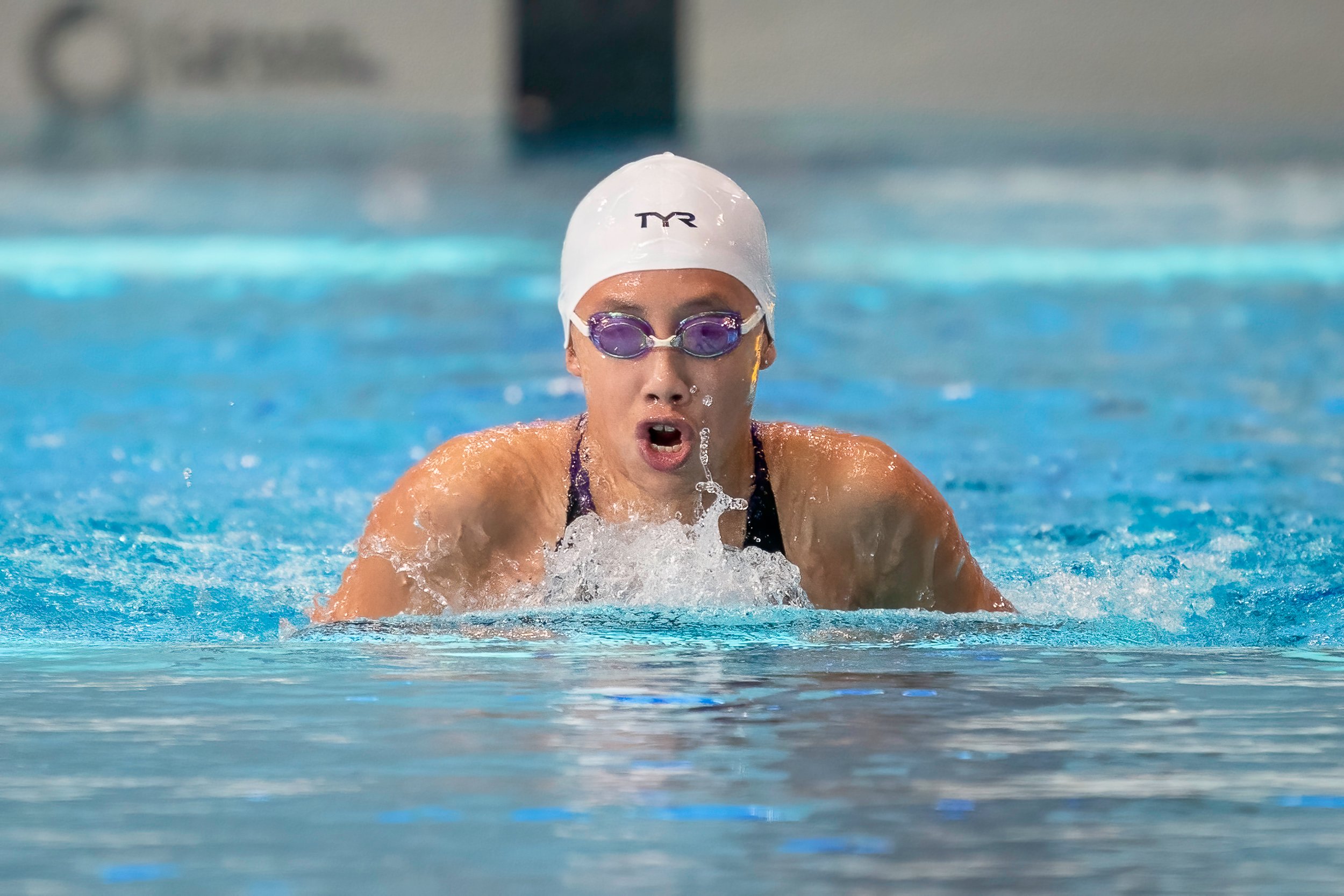 Isabelle Cheah of Dunman High School (DHS) wins the Girls B Division 100m Breaststroke Final. Photo Credit : Team Nila Content Producer, Ron Low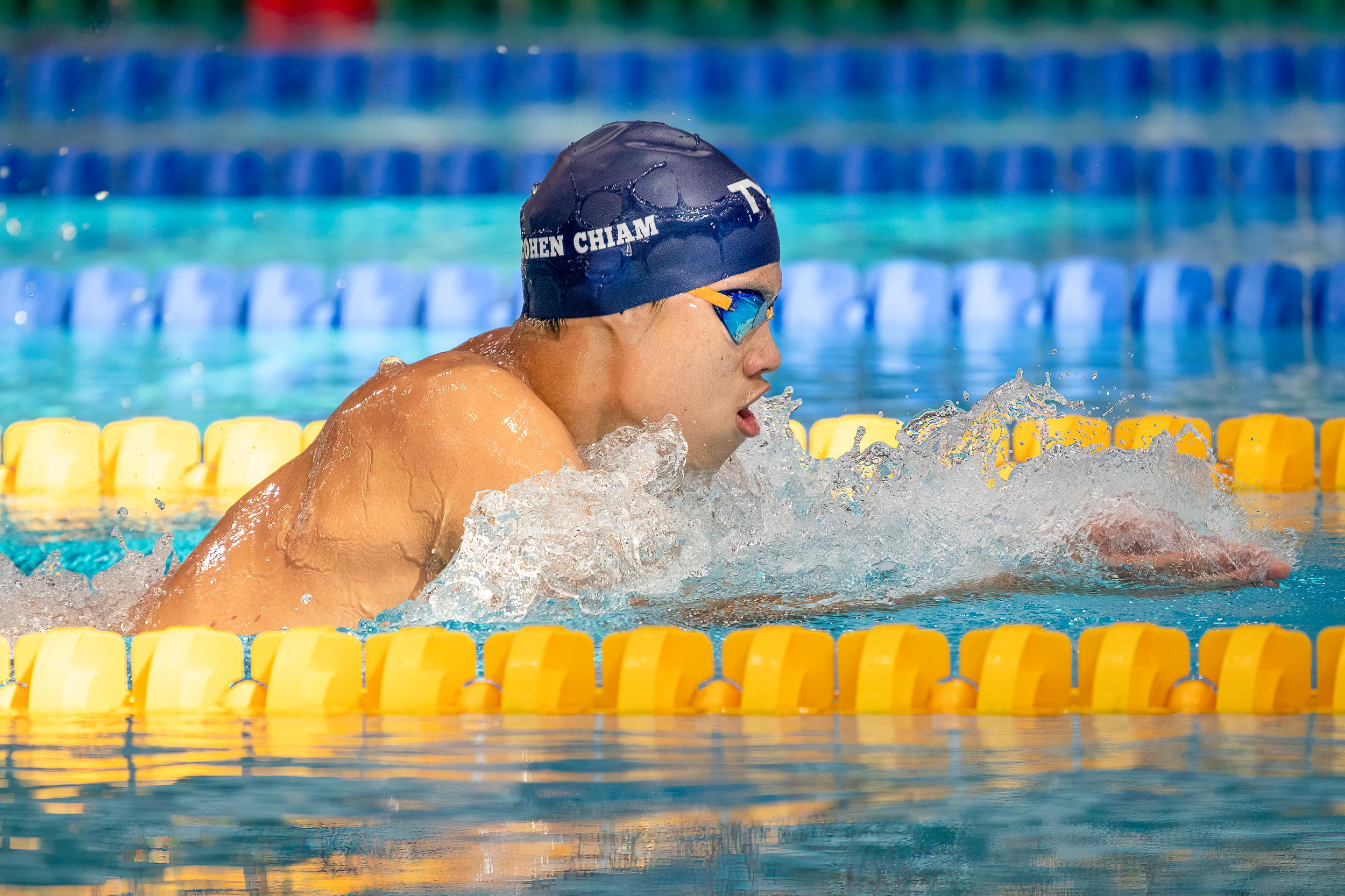 Cohen Chiam of ACS(I) wins the Boys B Division 100m Breaststroke Final. Photo Credit : Team Nila Content Producer, Ron Low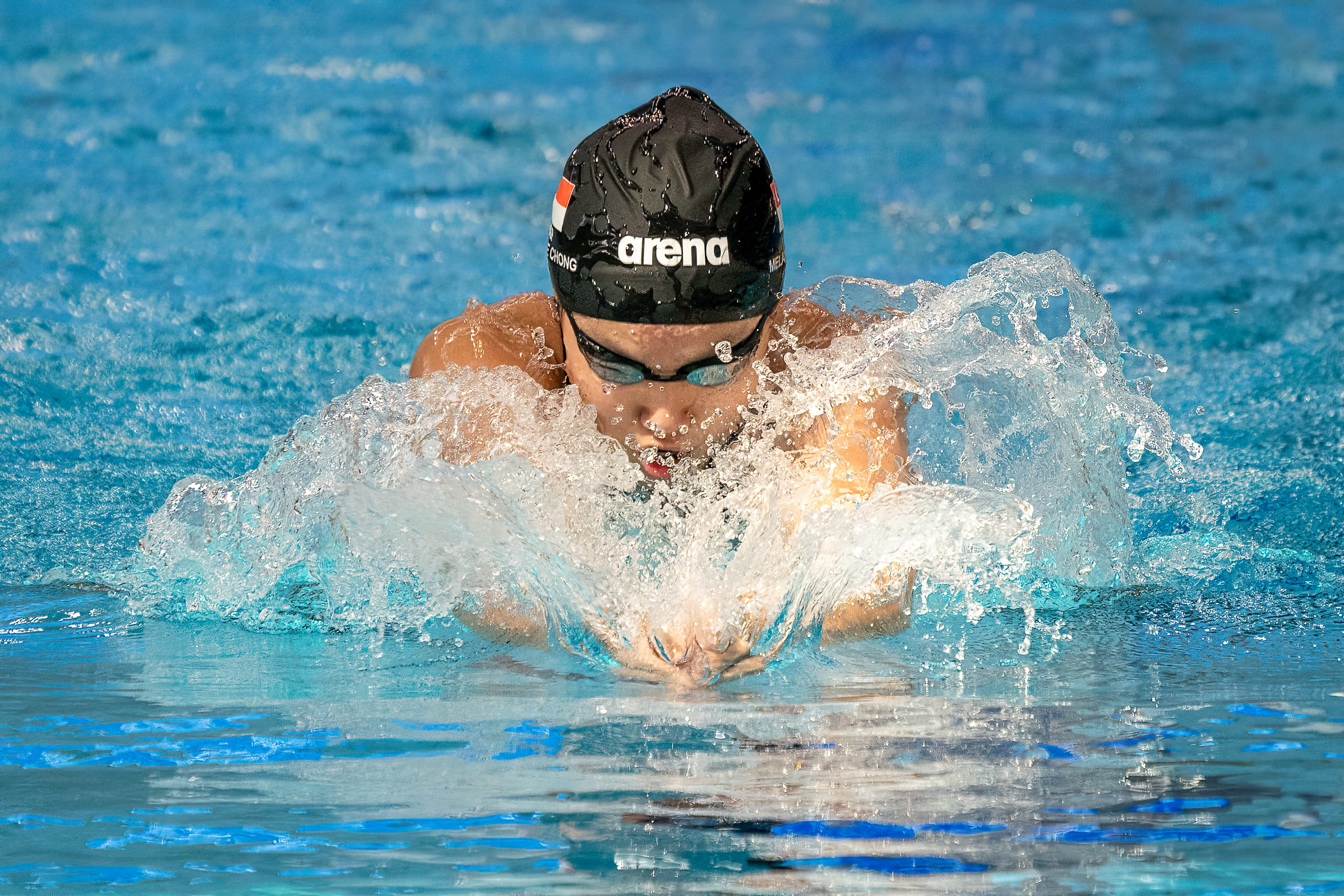 Melaine Chong of Anglo-Chinese Junior College (ACJC) claims the Girls A Division 100m Breaststroke Final. Photo Credit : Team Nila Content Producer, Ron Low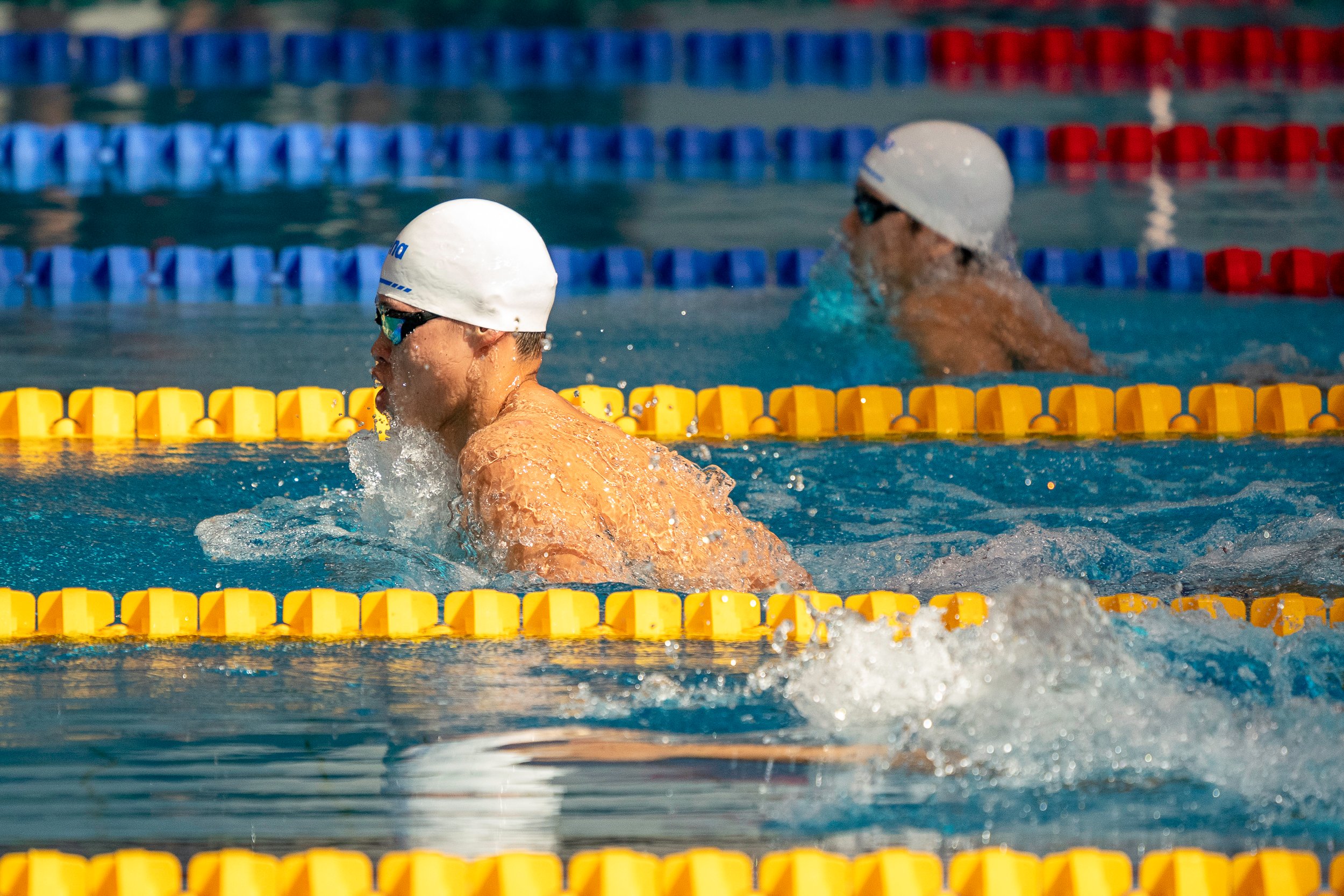 ACS(I)'s Jadon Yoong (left) and RI's Joshua Lim compete in the Boys A Division 100m Breaststroke Final. Photo Credit : Team Nila Content Producer, Ron Low
Azlina Mastamam, Vivienne Chew, Heather Teo and Mint Har of SSP, pose for the camera after taking home the gold in the Girls C Division 4 x 50m Medley Relay Final. Photo Credit : Team Nila Content Producer, Ron Low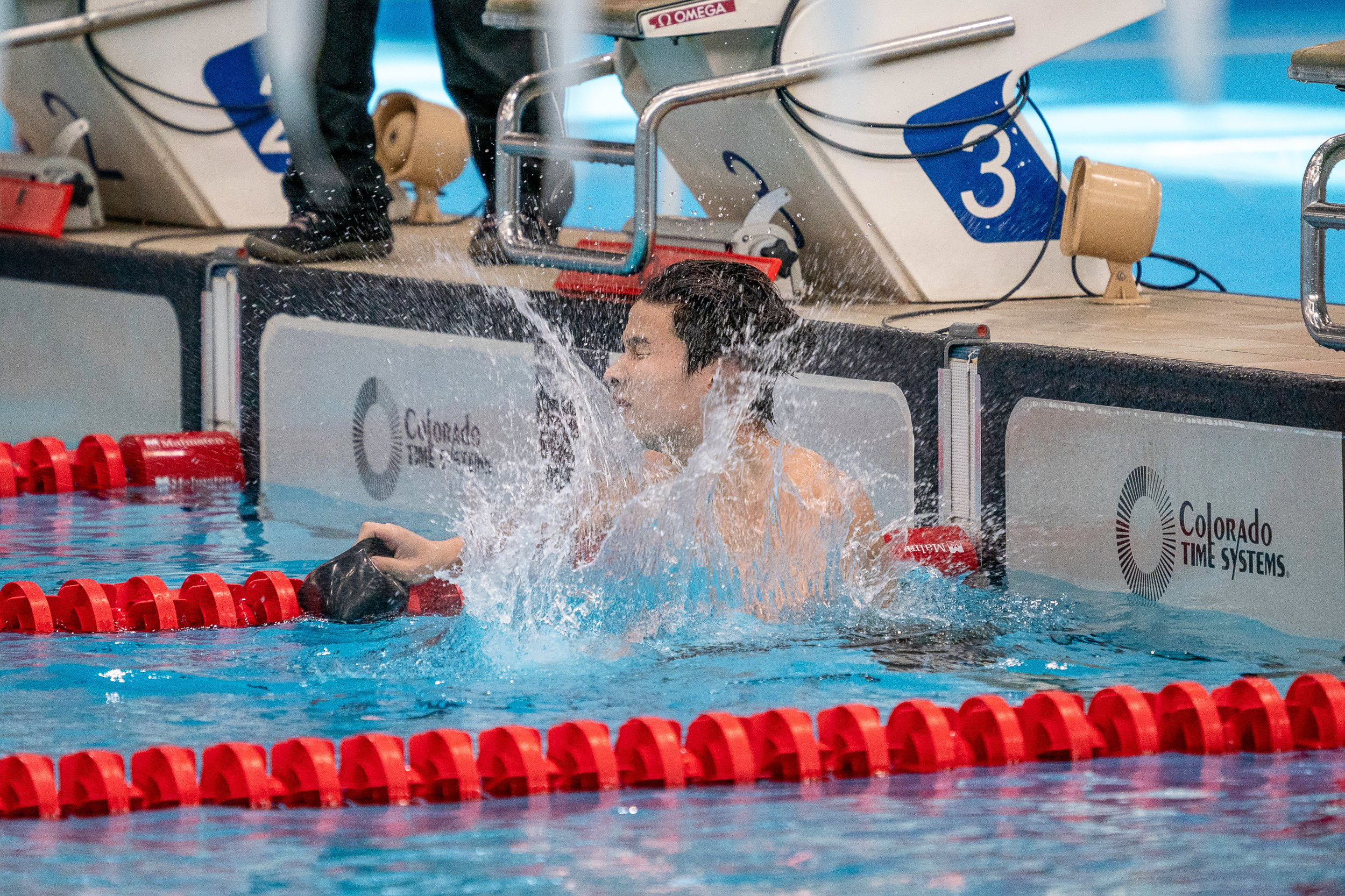 RI's Luke Ang anchors their 4 x 50m medley relay team and reacts in joy after winning the Boys C Division Final. Photo Credit : Team Nila Content Producer, Ron Low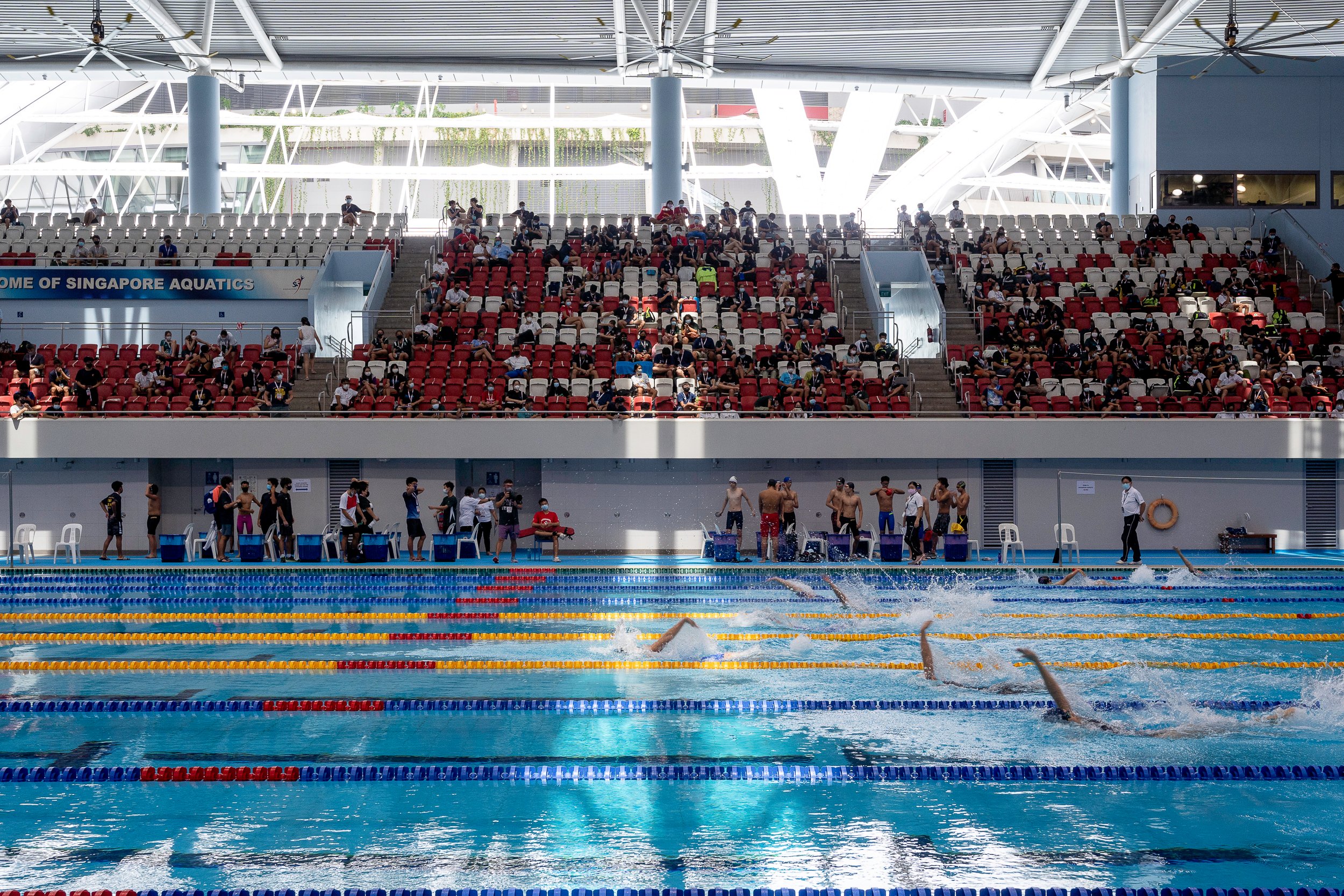 The second half of Day 6 of the National School Games swimming competition at OCBC Aquatic Centre starts and the backstroke swimming finals are underway. Photo Credit : Team Nila Content Producer, Ron Low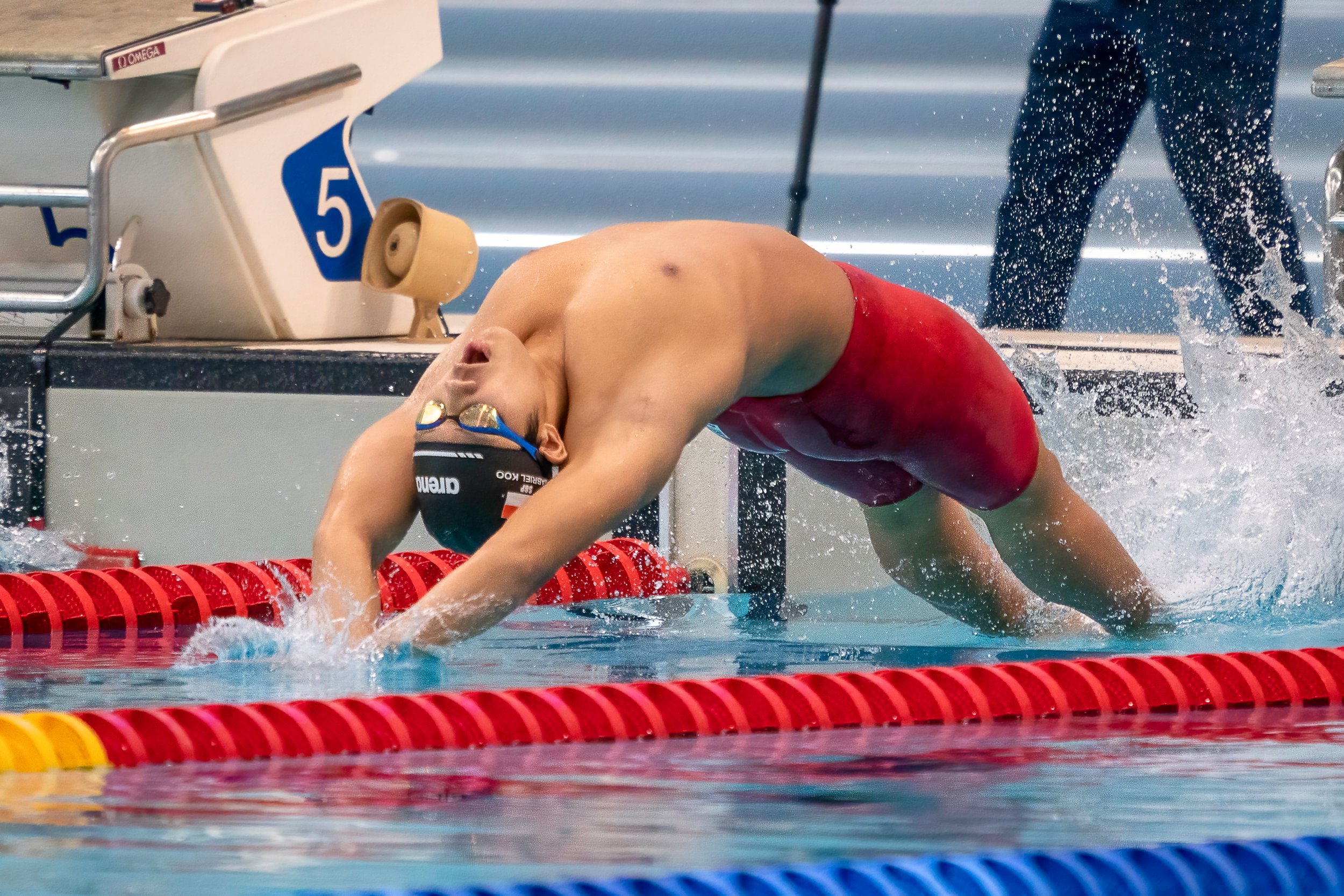 ACS(I)'s Gabriel Koo wins the Boys A Division 50m Backstroke Final. Photo Credit : Team Nila Content Producer, Ron Low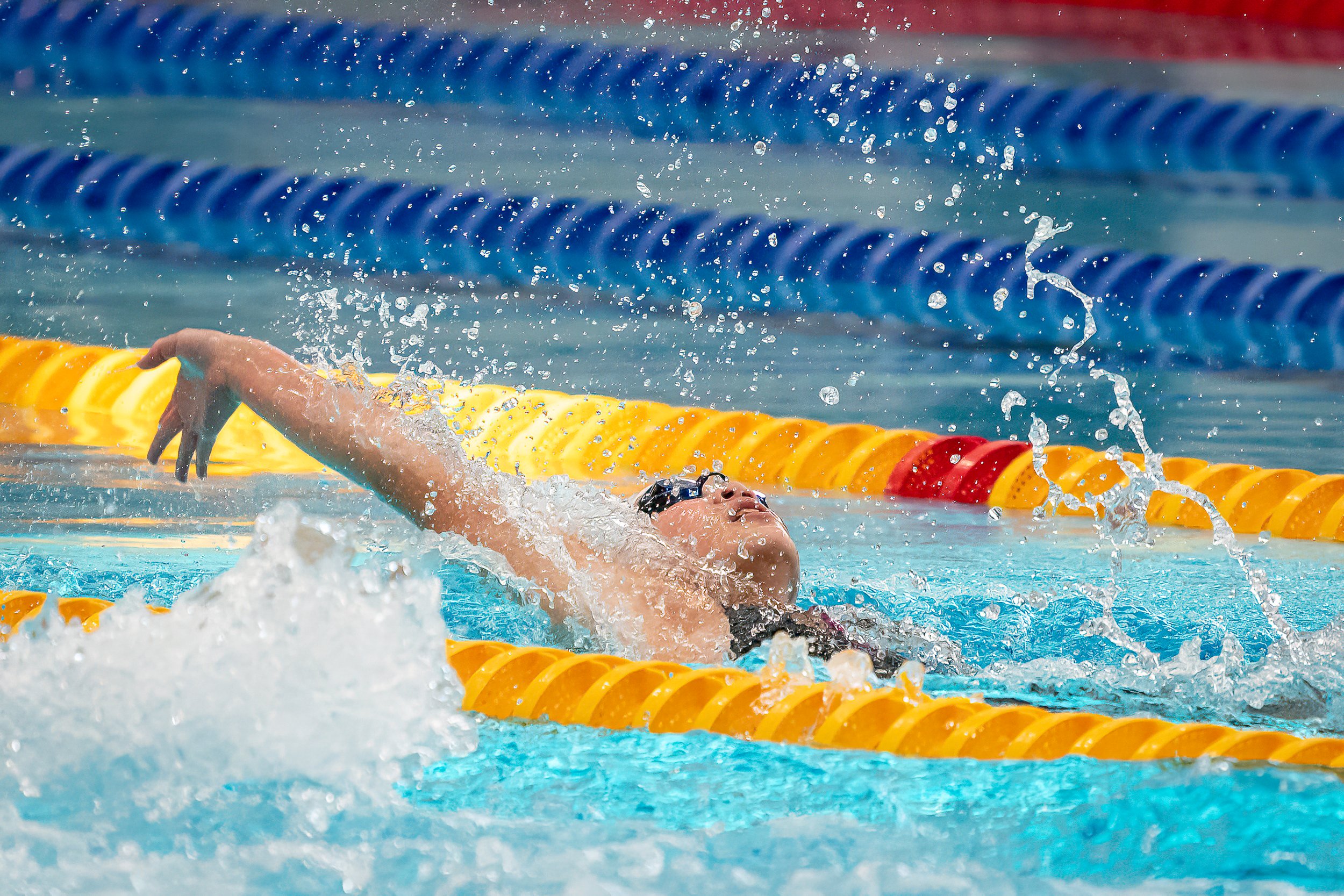 MGS' Charlotte Ng wins the Girls C Division 50m Backstroke Final. Photo Credit : Team Nila Content Producer, Ron Low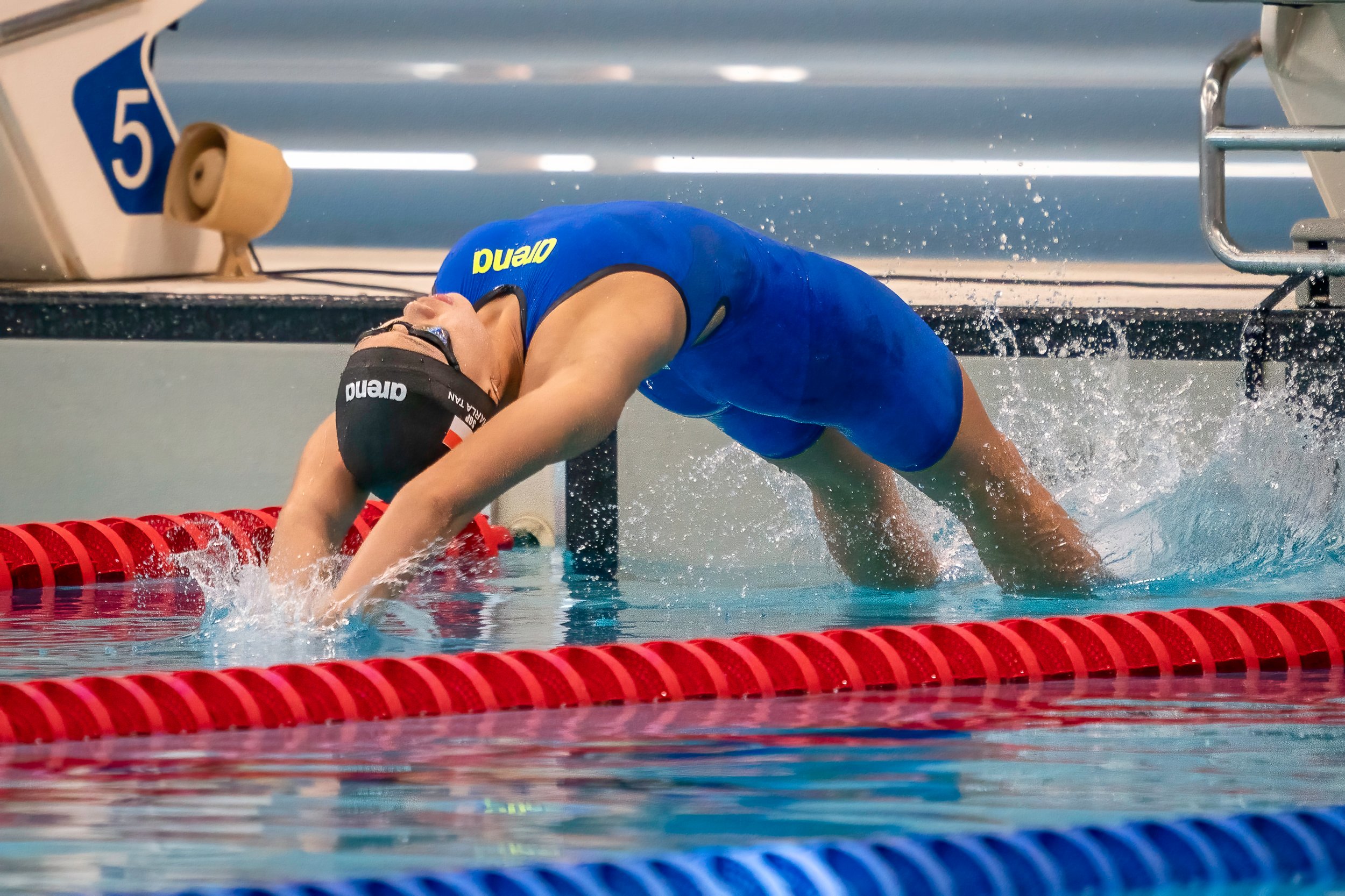 Charla Tan of RI races to a win in the Girls A Division 50m Backstroke Final. Photo Credit : Team Nila Content Producer, Ron Low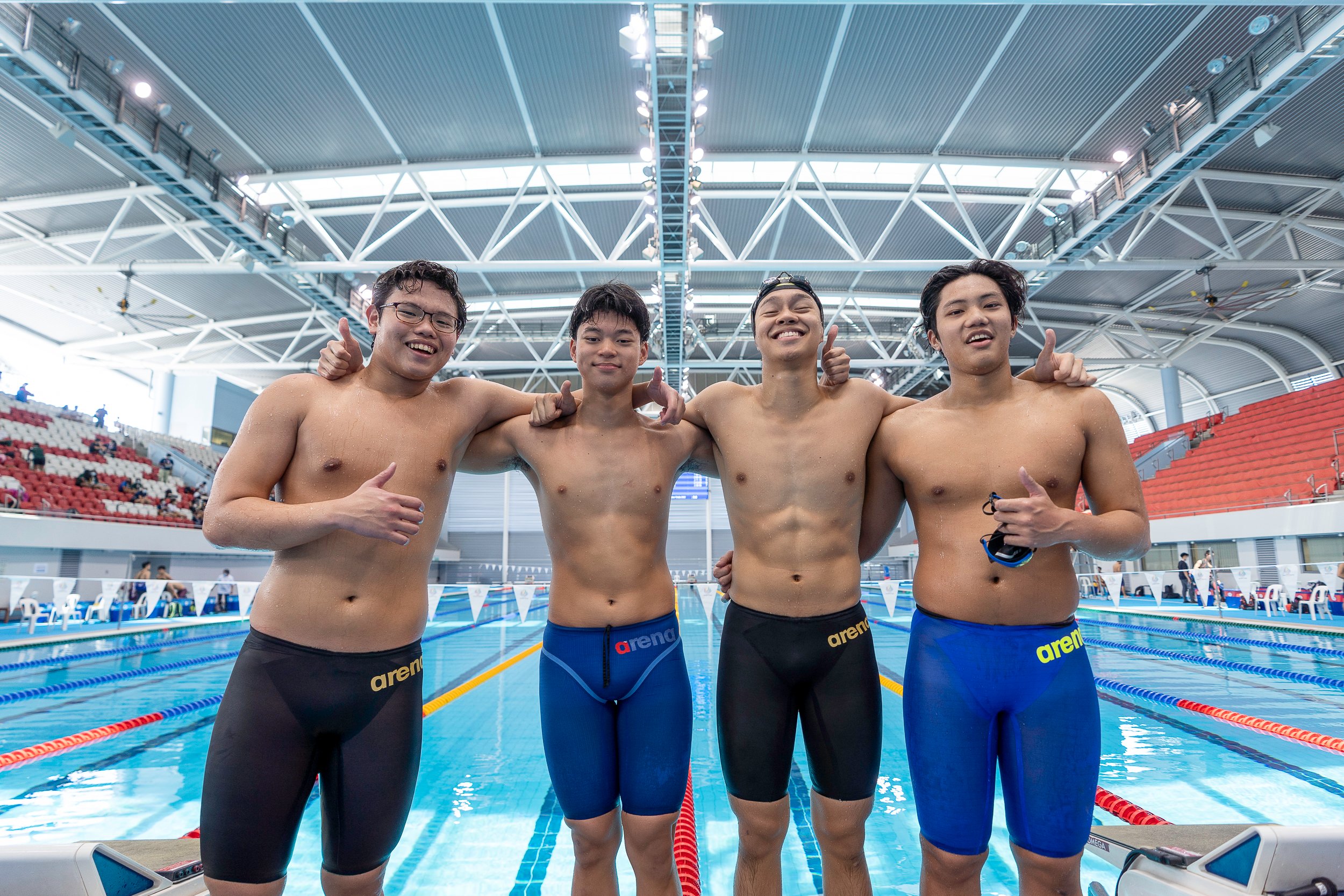 ACS(I)'s Pete Lee, Jadon Yoong, Jordan Ong and Gabriel Koo take home the gold in the Boys A Division 4 x 50m Medley Relay Final. Photo Credit : Team Nila Content Producer, Ron Low
(For all the news, post-match interview videos, stories, photos, fanzone details and much more from the 2022 National School Games, do visit our website : go.gov.sg/nationalschoolgames)
Related Events & Programmes