Competitions
Lady Luck shines on St. Patrick's Cricketers' quest to reach NSG semi-finals!
by Circle Stories, on April 18, 2022 16:00 PM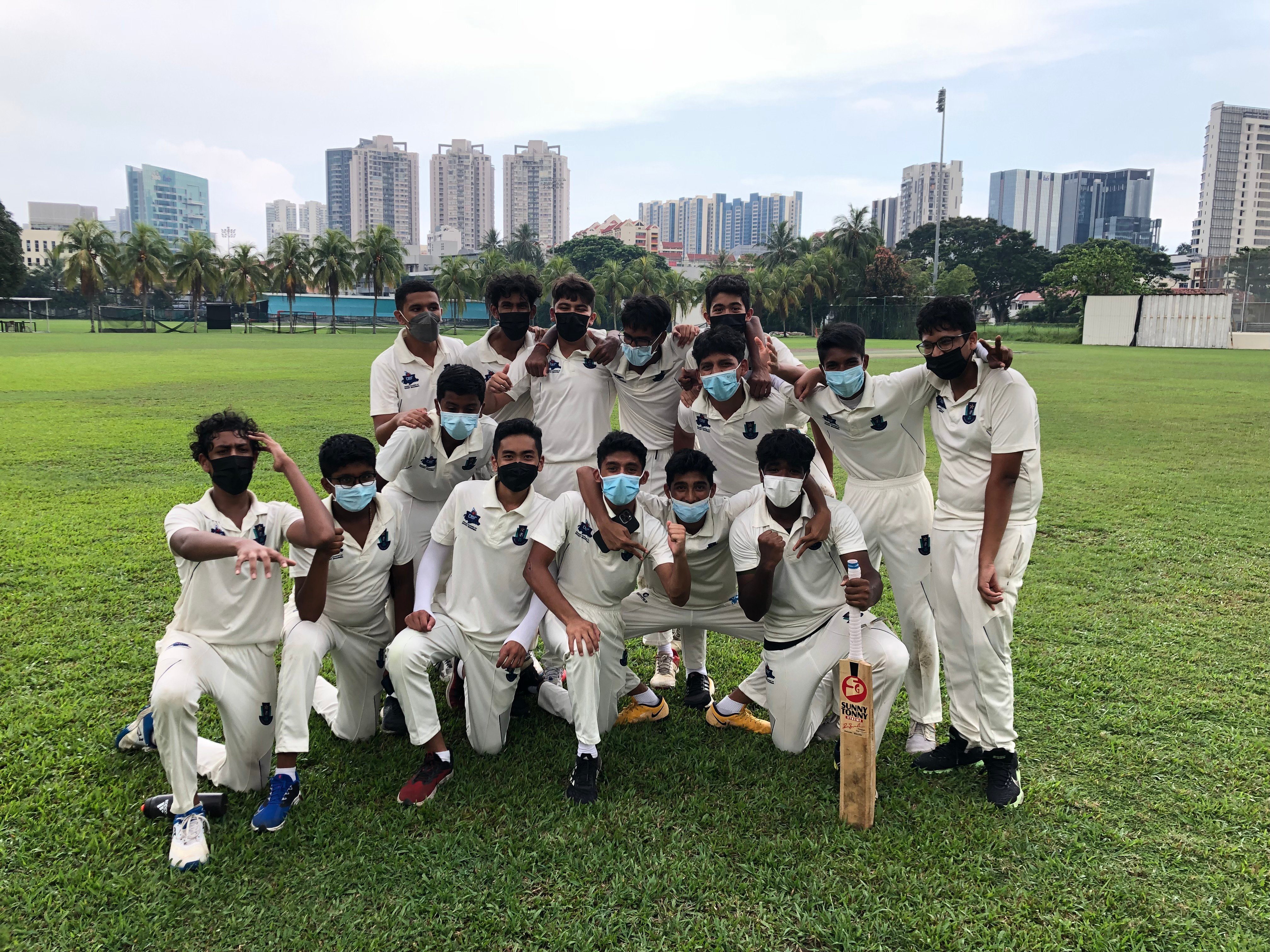 (The Patricians gather jubilantly after a much-deserved victory over Victoria School. Photo Credit: Emaad Akhtar)
By Emaad Akhtar
If there is one sport that relies on camaraderie, trust and team spirit, it is cricket. And if there is one team that embraces these traits with open arms, it's the St. Patrick's Secondary School boys. They'd lost their opening 3 round-robin matches in the Boys B Division championship at this year's National School Games (NSG). And on 12 April though, the Patrician athletes stepped out onto the Ceylon Sports Cricket club outfield, knowing that only a win against a more fancied Victoria School side would give them, even a sniff of a chance of progressing to the playoff stages of the competition.
(For all the news, post-match interview videos, stories, photos, fanzone details and much more from the 2022 National School Games, do visit our website : go.gov.sg/nationalschoolgames)
But while winning is a desirable outcome, S. Sivalingam, coach and teacher-in-charge of St. Pat's cricket who watched the contest and took visual notes from the sidelines, explained that it wasn't everything and that his ultimate goal was to instill some essential values into his boys.
"I use cricket to develop discipline and character," says Sivalingam, who has been the coach since 2011. "It's about gentlemanly behavior, sportsmanship; the results are not so important. We most definitely play to win each and every time, but going down fighting or losing gracefully is also necessary for these guys to learn."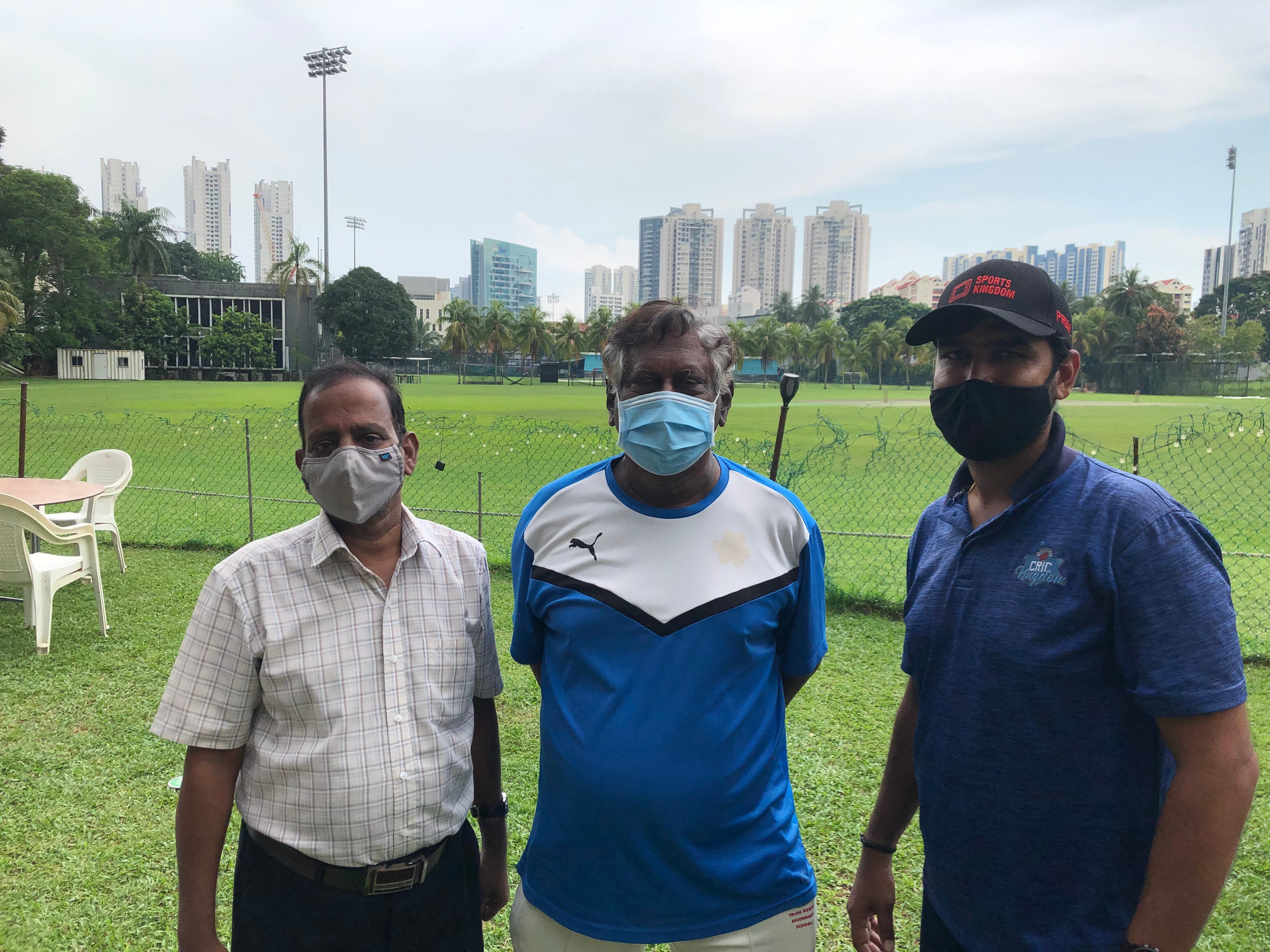 St. Pat's unsung heroes. From left: M. Arjunan, (Teacher-in-Charge, St. Pats Cricket), S. Sivalingam (Coach and Teacher-in-Charge) and Prem Ahire (Head Coach). Photo Credit: Emaad Akhtar
And true to his word, 12 April was a day Sivalingam decided to build the discipline and character of Aslan Ali Xi Jafri, a talented St. Pat's cricketer who was promoted to the captaincy for the very first time, in a bid to have him ready to potentially helm the team during next year's Games.
"I wanted to give him the leadership role today, test out how he handles situations," says Sivalingam.
Jafri may not be the tallest boy on the team, but the southpaw possesses immense skill and has tremendous confidence both in his and his team's abilities. His father plays for the Singapore Cricket Club, which is where Jafri himself often trains. And Jafri's first stint in the hot seat proved a successful one on all fronts.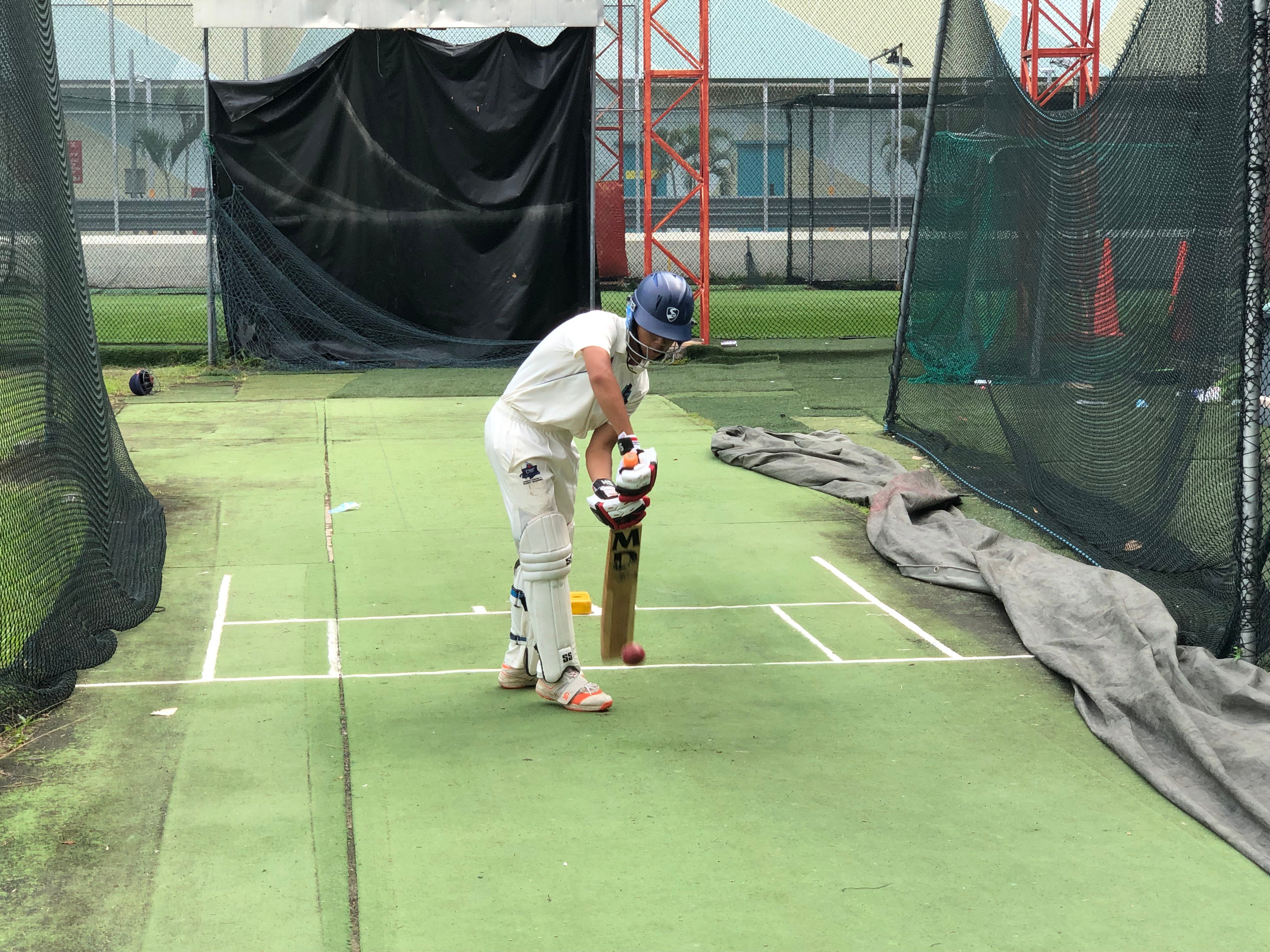 (St Pat's captain Aslan Ali Xi Jafri hits a few practice balls in the nets. Photo by Emaad Akhtar)
During Victoria's batting innings, he was a sea of calm, leading by example and opening the bowling. He was constantly by the side of his fellow bowlers to guide and motivate them, and setting fields astutely, which resulted in 3 of the 5 Victoria wickets being run-outs. In the end, Victoria posted a daunting, but not insurmountable 104 in their 20 overs.
Bowling being the Patricians' strong suit, the chase was always going to be a tricky one. But Jafri's message in the team huddle was simple: go out there and fight till the end. The St. Pat's openers started off slowly and patiently, but didn't lose their wickets. Jafri and his teammates cheered on passionately from beyond the boundary line, never losing hope of a positive outcome.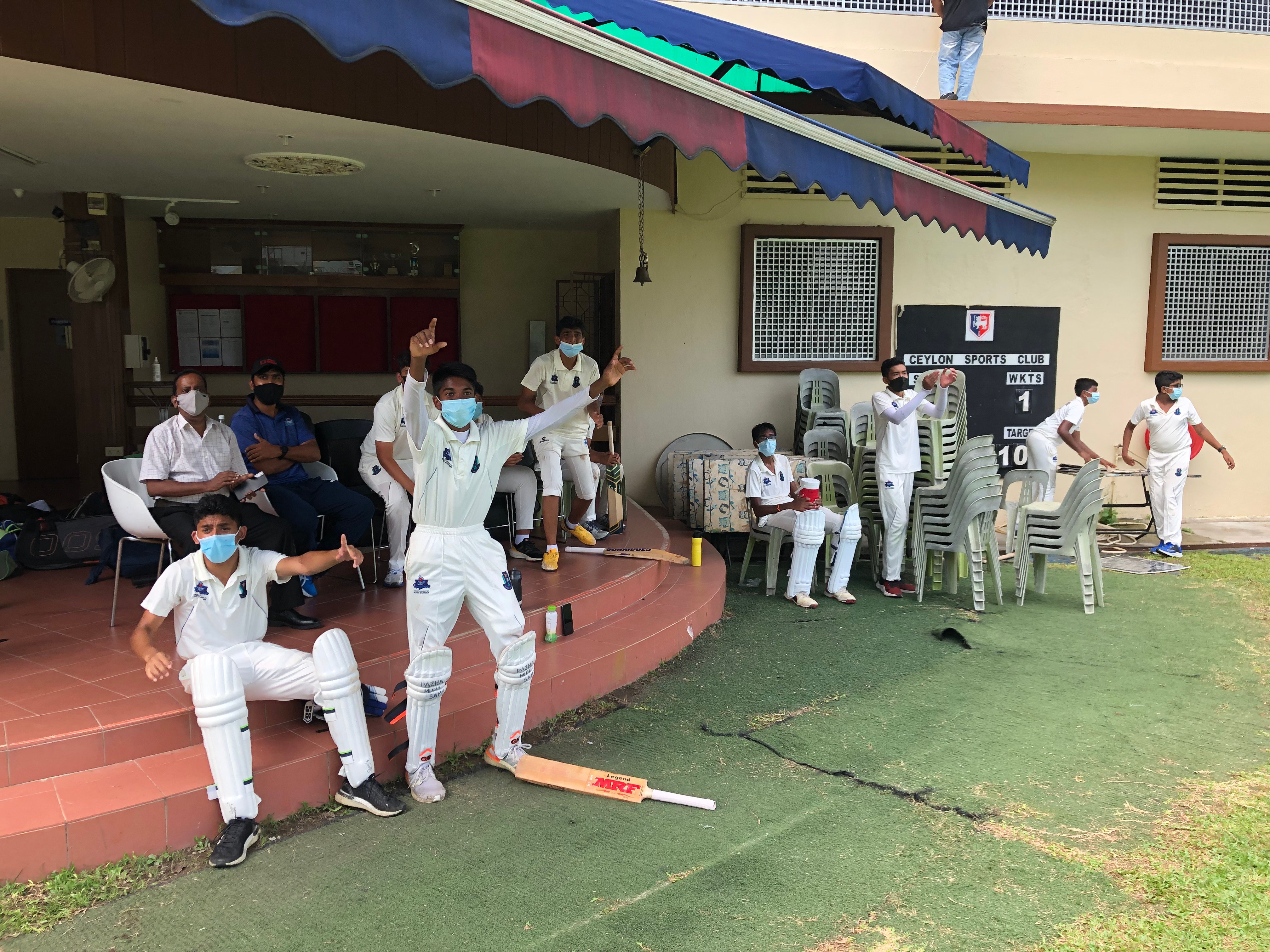 (St. Pat's boys cheer on their batsmen during the chase against the Victorians. Photo Credit: Emaad Akhtar)
At the fall of Pokala Pranav's wicket, Jafri headed straight to the nets parallel to the ground and had a team-mate feed him practice balls. And then Roshan Ravichandran got out for a well-made 30, bringing Jafri to the crease alongside an a well-set Jawahar Hussain Mohamed Rayan. Jafri's calm demeanor allowed Rayan, who top-scored with 35, to express himself freely and play shots without consequence. The result? A resounding victory for St. Pat's with nearly 4 overs remaining. (105/2 in 16 overs)
Jafri's full array of talents with both bat and ball may not have been on display, but that didn't matter, because his leadership is what propelled the Patricians to an unlikely win and kept them in the competition. His coach, Sivalingam, would've been mighty proud.
(Post-match Interview with St Pat's captain, Aslan Ali Xi Jafri. Video Credit : Emaad Akhtar)
St Patrick's School will meet Anglo-Chinese School (I) on 21 Apr from 9am onwards, in the 2nd semi-final. The 1st semis fixture sees Raffles Institution up against St. Andrew's Secondary School.
(For all the news, post-match interview videos, stories, photos, fanzone details and much more from the 2022 National School Games, do visit our website : go.gov.sg/nationalschoolgames)
Related Events & Programmes