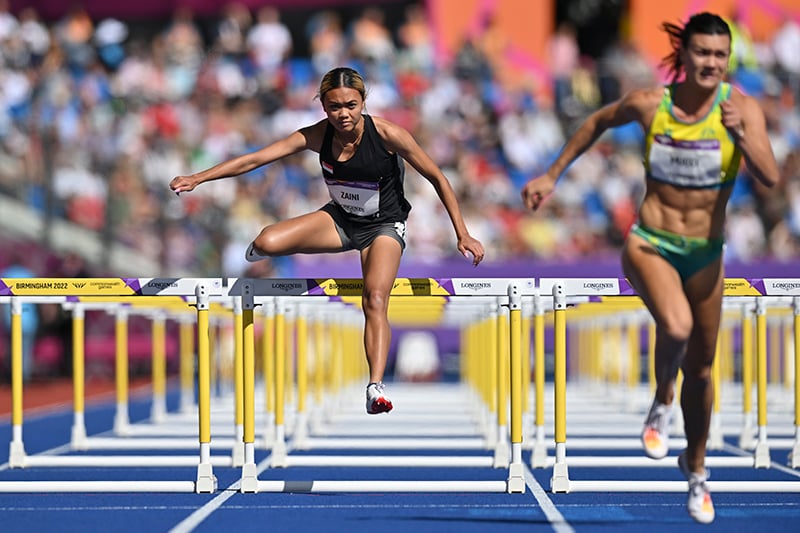 Photo: Team Singapore at the Commonwealth Games 2022 / Sport Singapore
The Tokyo 2020 Olympics were the most gender-balanced Olympic Games since its inception in 1896, with nearly 49% of participating athletes being women.
What's more – these women athletes were not just taking part in "female" sports like gymnastics or synchronised swimming. They also shone in previously male-dominated sports, like swimming, soccer, mixed martial arts, and more.
It's a transformative time as we see more and more girls and women breaking down gender barriers and showing the world what amazing things they can achieve!
Here are 6 reasons why female participation in sport is so important:
Transcends borders
Sports are enjoyed globally, regardless of age, class and now gender. It has a power to unite people from all around the world, build international and interpersonal connections, and bridge cultural differences too.
Opportunity to cultivate important life skills
Sports teaches important life skills and values, like team work, confidence, resilience leadership and problem-solving. These will go on to support girls and women in their personal and professional lives, helping them achieve wonderful things for years to come!
Role models
Female athletes are role models who show girls and women that they can overcome the challenges and adversity in their paths. It inspires hope and belief that they have the ability to succeed in sports and beyond. They can also identify with and be inspired by female coaches and mentors, who can boost their self-confidence and sense of belonging.
Source of support
In playing sports, athletes can build supportive relationships, with their teammates, coaches, family, friends and even others in their community and country. Such relationships will motivate them to push their limits and achieve their goals.
Promotes inclusivity and equality
Sports promote equal participation, representation and pay for women – not just in sports, but media and in the professional world too. In recent years, women athletes have made big strides in their fight for equal pay, which is an important step in the right direction for gender equality.
As UN Foundation Vice President for Girls and Women Strategy Michelle Milford Morse once said: "It is in the field of competition that I think we have one of the best chances to change perceptions of what girls and women can do and what they should get to do.
Builds healthy habits
Participation in sports encourages girls and women to develop healthy habits that will last them for life.
This not only contributes to better physical health, in the form of lower risk of obesity, stronger bones and a better immune system, but contributes to improved mental wellbeing too. For example, female athletes tend to have a more positive body image than girls or women who are not active in sports. They are also less likely to experience emotional and behavioural problems.
With the power to change lives and inspire others, let's celebrate the remarkable achievements and unmatched potential of women and girls in sport! Cheer on our girls' teams in the National School Games 2022 here!
Recent Events & Programmes