Team Singapore
Nur Izzati's late stunner gives Lionesses' first SEA Games win since 1985!
by Circle Stories, on May 12, 2022 16:00 PM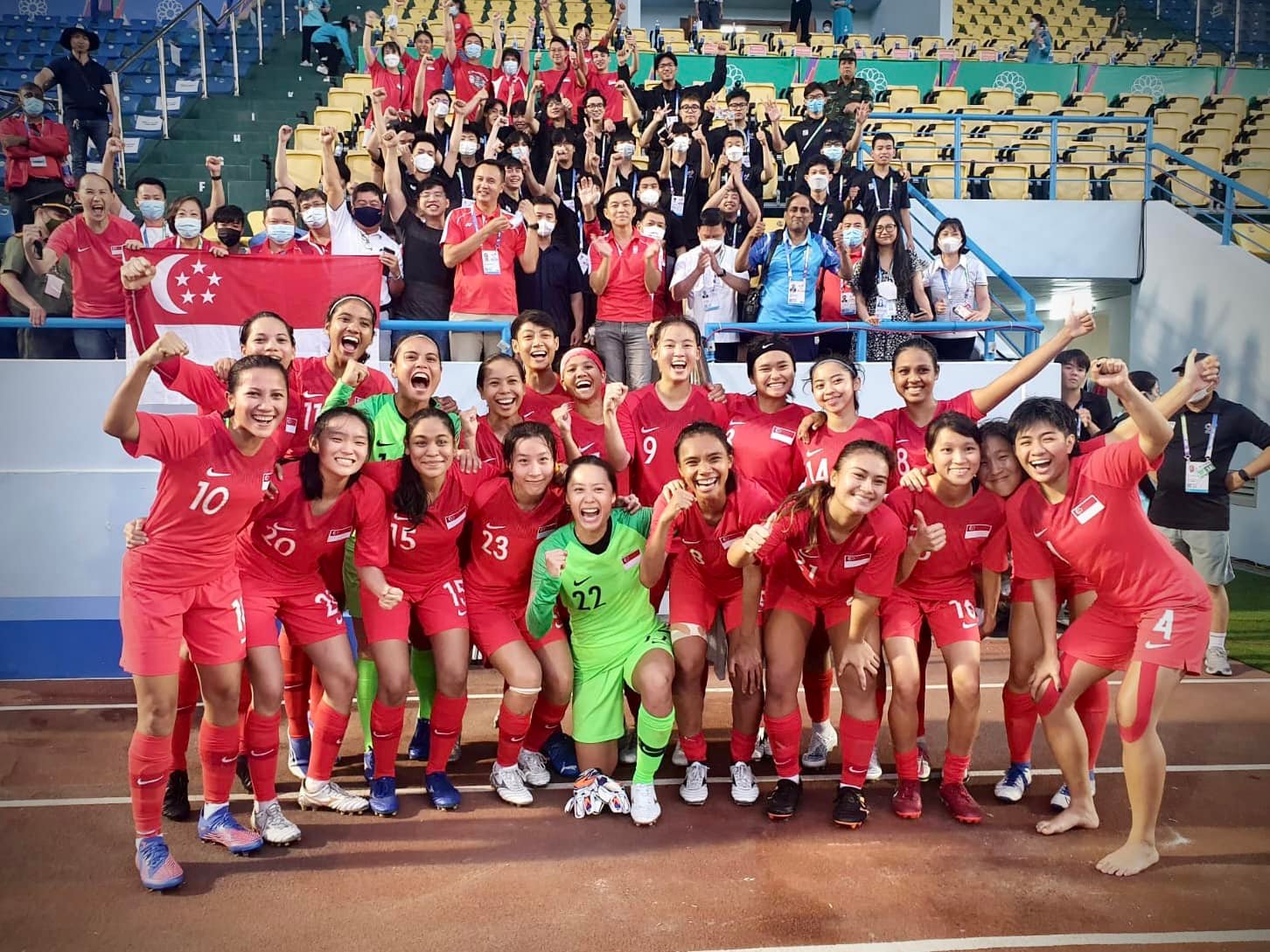 (Team Singapore celebrates 1st win in Hanoi 2021).
By Angelina Dass


In a heart-stopping finish, Singapore's number 10, Nur Izzati slammed the ball into the top corner of the Laos goal, giving the Lionesses its first victory at the Southeast Asian (SEA) Games since 1985. They beat Laos 1-0 in the 94th minute on Friday (May 13), at the Cam Pha Stadium in Quang Ninh, Vietnam.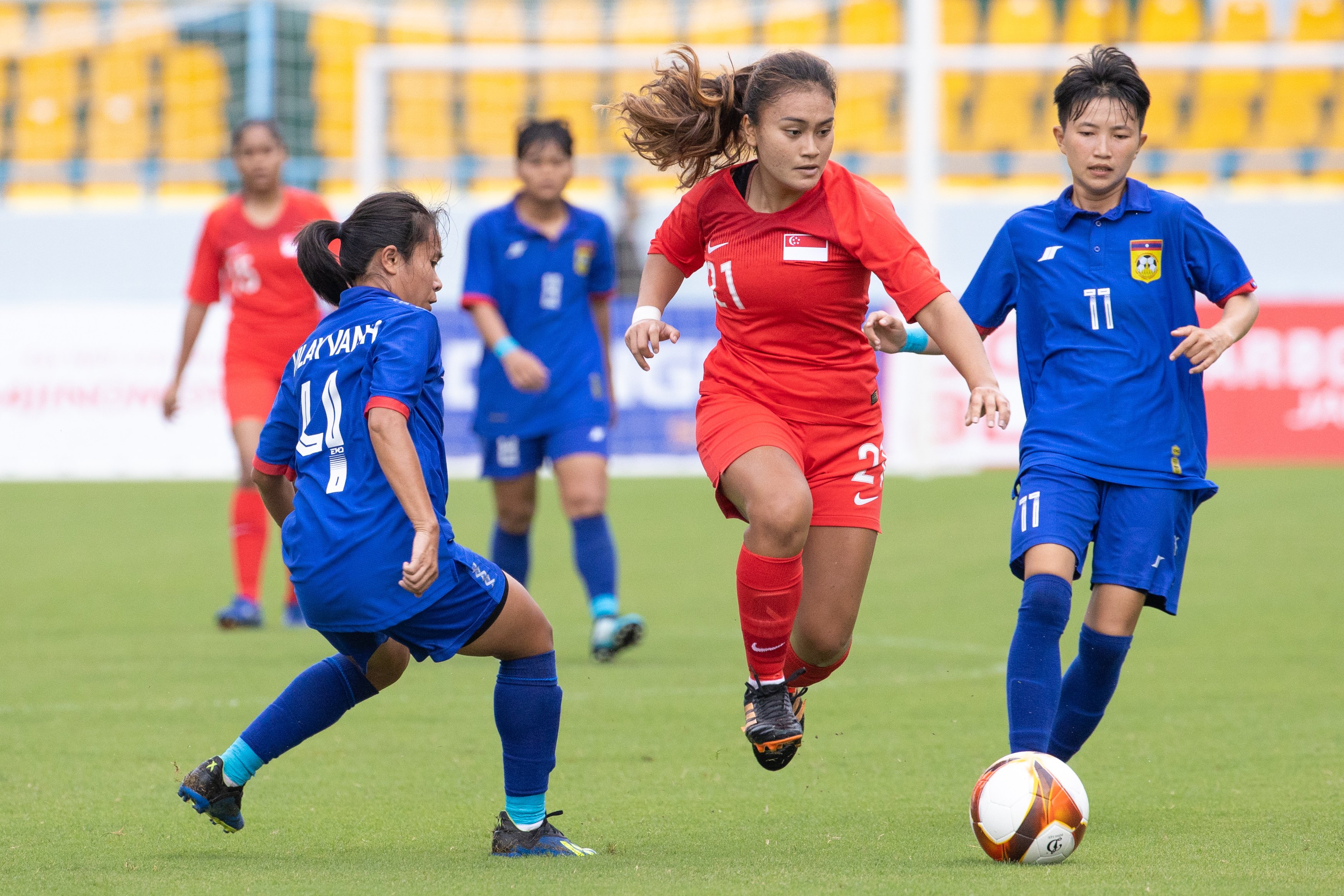 (TeamSG's Putri Nur Syaliza evading her opponents. Photo Credit: Sport Singapore/ Dyan Tjhia)
Competing for the first time in the regional games since 2003, the national team worked hard throughout the full 94 minutes. With countless attacks on goal, they battled through the first half but could not find the back of the goal. With a few strategic substitutions, the Laos team upped the intensity in the second half, but could not keep up with the Lionesses.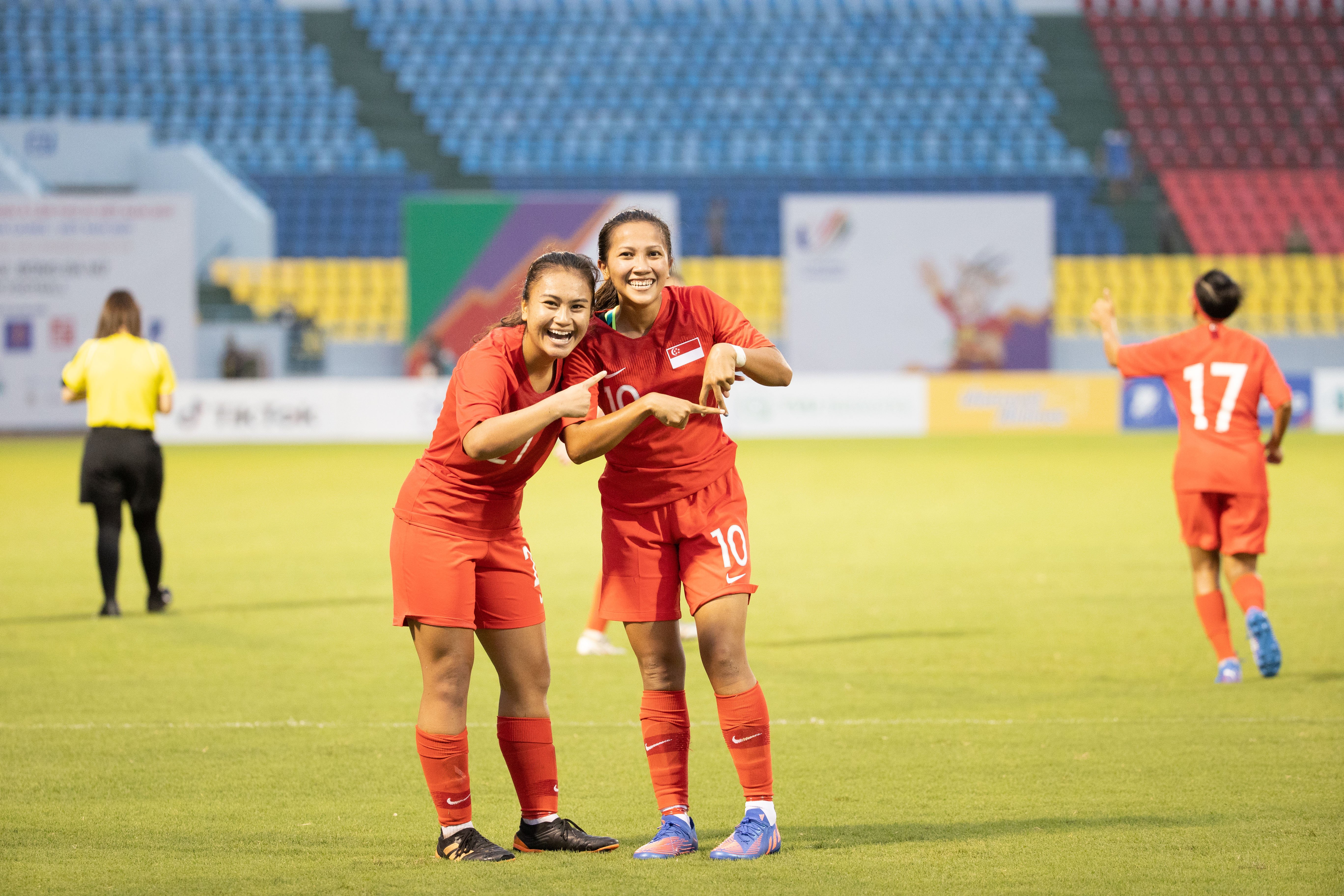 (Team Singapore's #10 Nur Izzati celebrating after she scores the only goal of the night. Photo Credit : Sport Singapore/ Dyan Tjhia)
Also coming on in the second half, Nur Izzati knew she had to take her chance in the final seconds of the game.
"We had so many close chances throughout the game. We fought all game long and I thought, we shouldn't give up here. My teammates fought for the ball and it went to my feet, and I knew I had to do it," said the 22-year-old Republic Polytechnic student.
Echoing her thoughts, Dorcas Chu credited the team's determination as what kept her going as she covered almost every inch of the field.
"Today we were very determined and we wanted so badly to win. We want to prove that we are a new generation of women's football and show that we can compete, we can fight and in this case, that we can win! We hope to continue building on this and develop ourselves further," she added.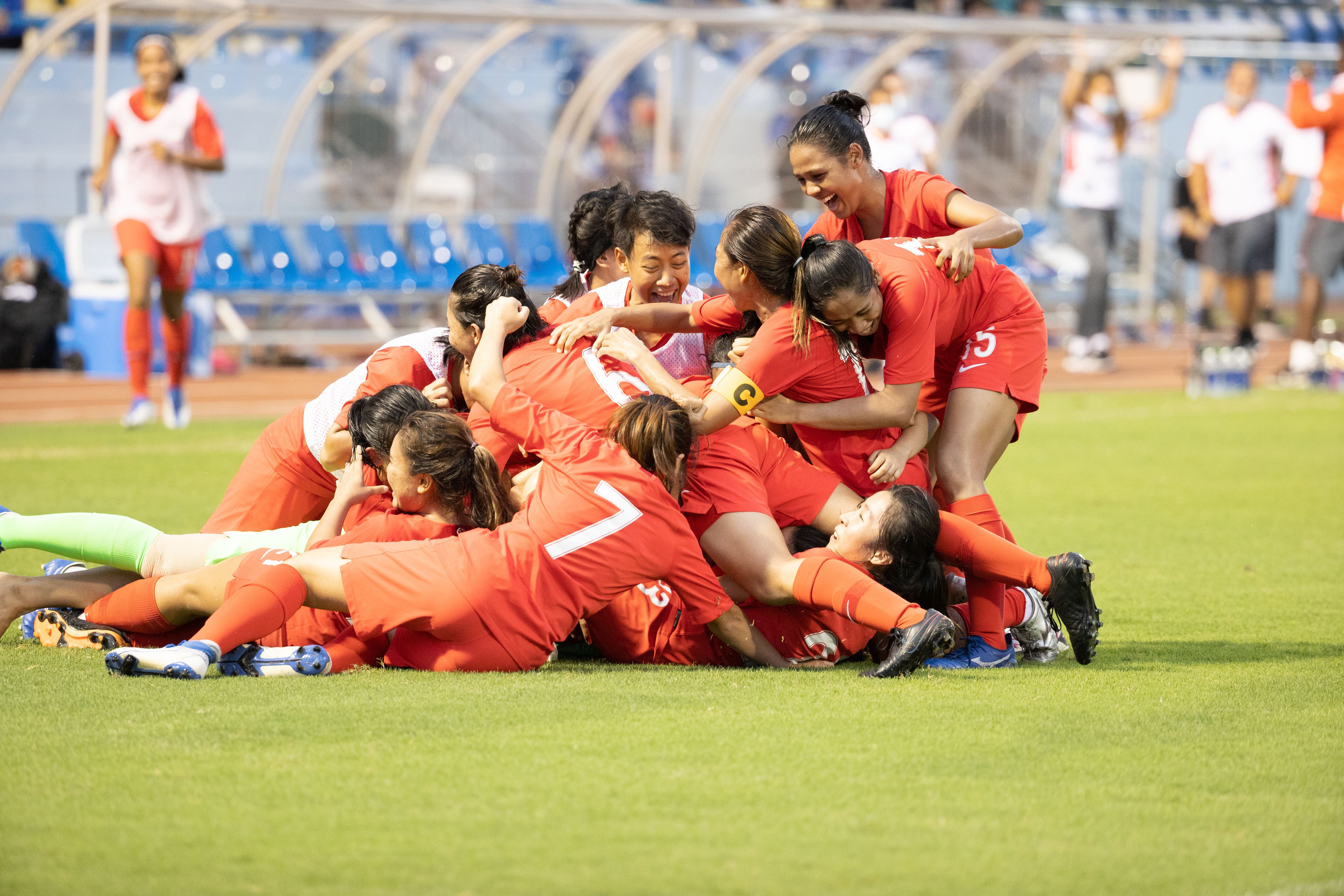 (TeamSG celebrations after the fulltime whistle. Photo Credit : Sport Singapore/ Dyan Tjhia)
The crucial victory keeps the Lionesses from a quick exit from the 31st SEA Games. Staying focused, Coach Stephen Ng says they will regroup after their celebration, to iron out all the weaknesses shown in today's games. This is in preparation to meet Myanmar on Sunday, May 15.
Myanmar are currently ranked 45th by the world football governing body Fifa. Singapore is ranked 135, Laos 83rd and Thailand 43rd. Singapore had earlier suffered a 3-0 defeat when they met Thailand on Tuesday (May 10).
The 31st SEA Games is held in Hanoi, Vietnam from 12 to 23 May 2022. For the latest Team Singapore coverage and news, follow Team Singapore on their social media channels (Facebook, Instagram, TikTok) or visit the official Team Singapore website.
Related Events & Programmes