Table Tennis
Olympic Champion and World No 1 Chen Meng, is favoured to win the Women's Singles in WTT Cup Finals in Singapore!
by Circle Stories, on December 2, 2021 16:00 PM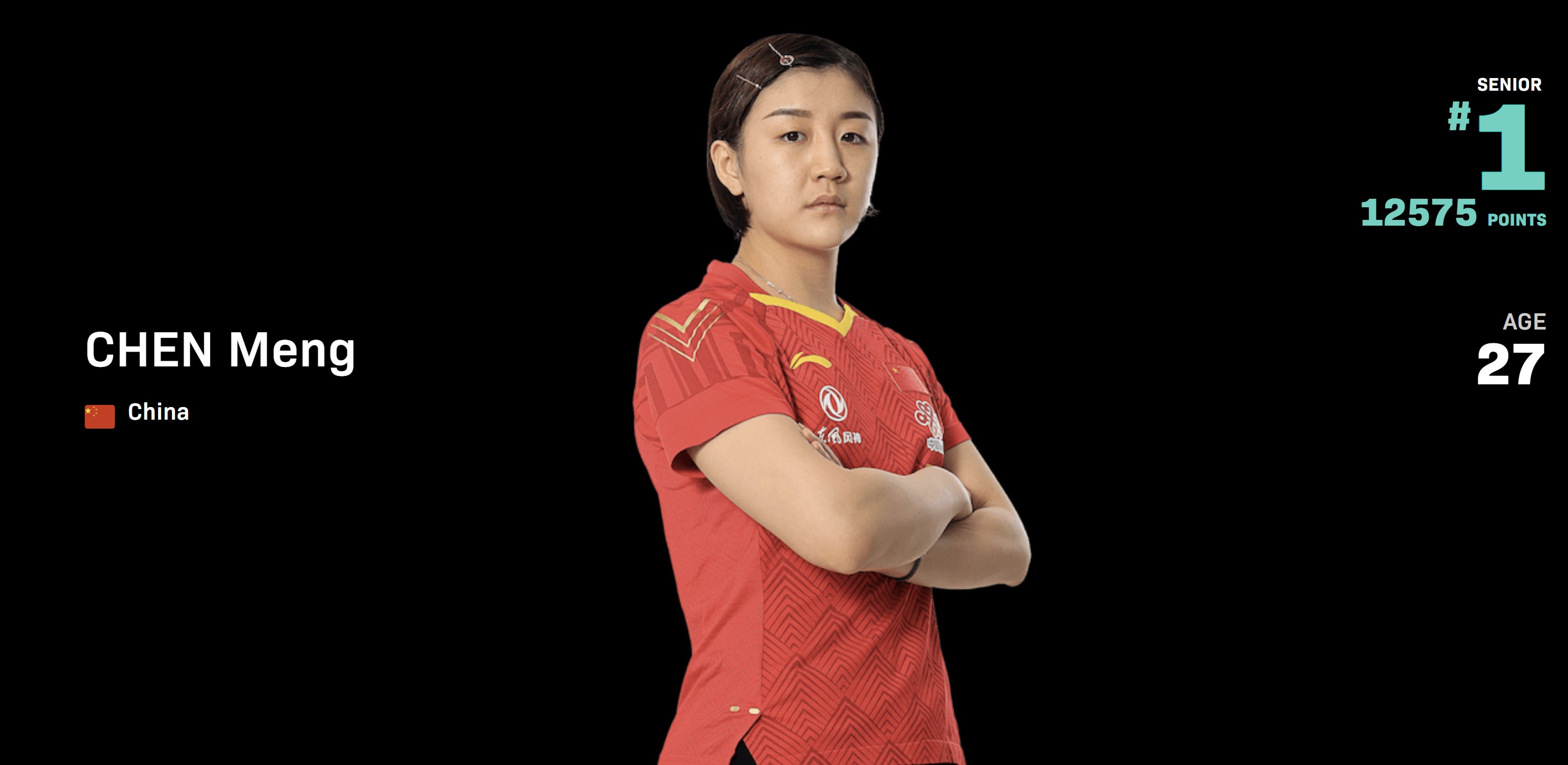 (World No 1 Chen Meng. Photo Credit : World Table Tennis)
By Pearlyn Koh
The first-ever inaugural WTT Cup Finals will be held in Singapore from 4 - 7 Dec 2021. To qualify, players must be ranked top-16 in the latest International Table Tennis Federation (ITTF) World Rankings, published on 16 November 2021. That's with no National Entry Requirement applied. With a total prize pool of S$820,000, fans can expect intense competition and splendid performances from the world's best Paddlers at the OCBC Arena!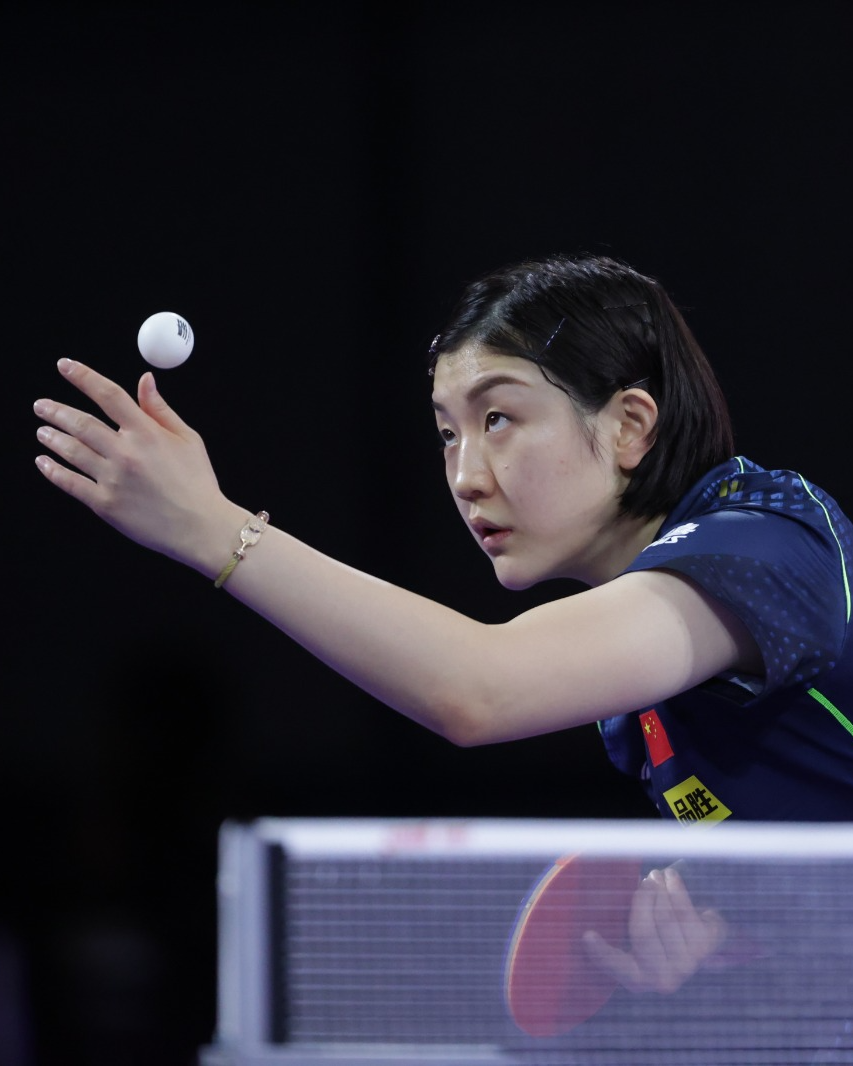 (Chinese star, Chen Meng. Photo Credit : WTT)
The Women's Singles event will feature world number 1 Chen Meng of China. The Olympic Gold medalist will be fighting to claim her first Gold medal after Tokyo 2020. That's after following her semi-final loss to compatriot Wang Manyu at the ITTF World Championships Finals in Houston earlier this week. Despite the presence of rising teenagers Sun Yingsha, Mima Ito and Wang Manyu, 27-year old Chen Meng has been consistently ranked number 1 in the world since June 2019.
In her entire Table Tennis career, the world number 1 had only lost 4 out of 30 ITTF Finals which she had competed in. A careful player, she makes little unforced errors - leaving her opponents slim chances to take away easy points from her. Chen Meng will be facing Japan's 9th ranked Kasumi Ishikawa in the round of 16.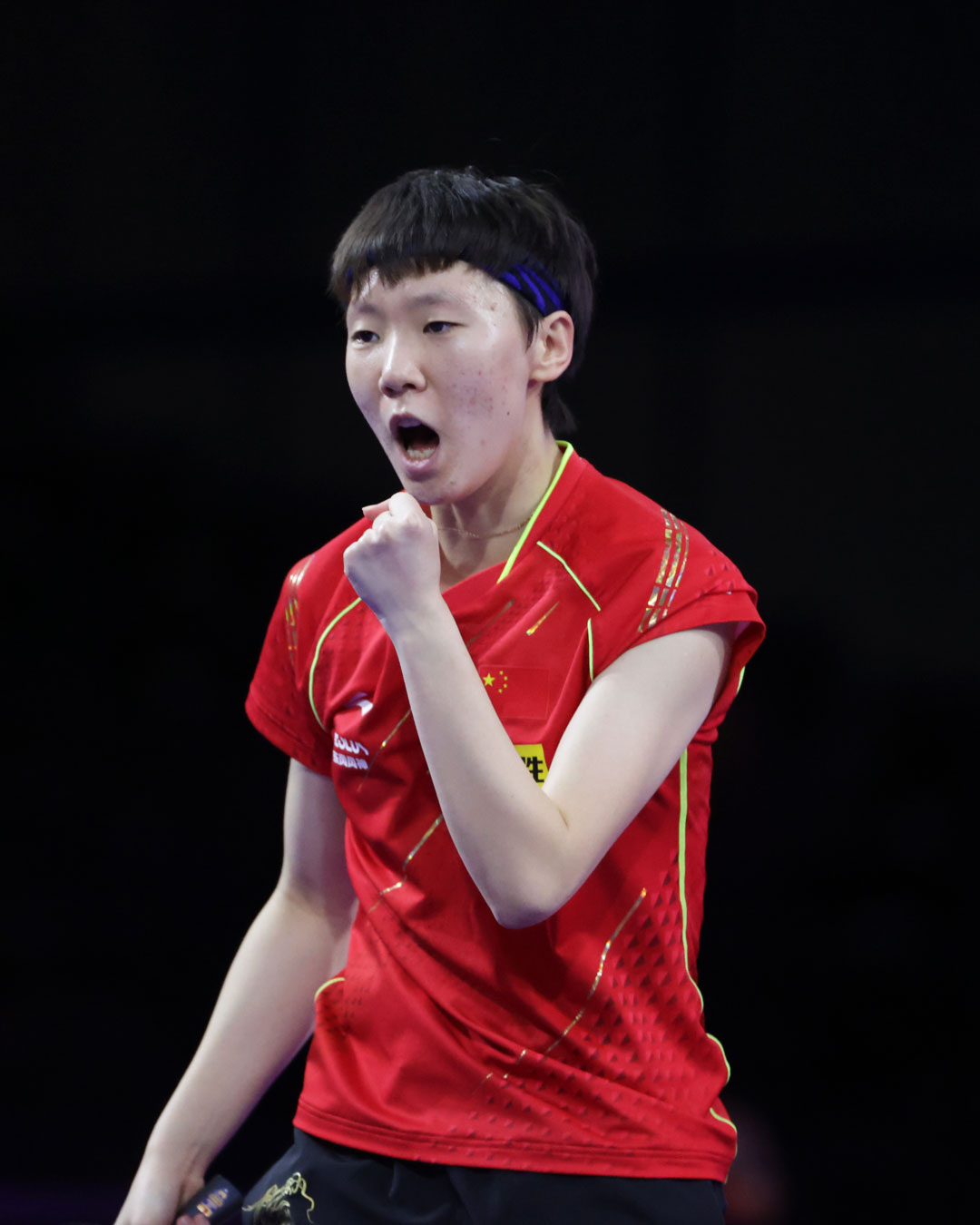 (Chinese paddler Wang Manyu. Photo Credit : WTT)
Joining Chen Meng in the Lion City is teammate, Wang Manyu. Winner of the Women's Singles in Houston, the 22-year-old will be one of the hot favourites to win the WTT Cup Finals title. She may look shy and quiet off court, but her hunger for victory makes her fierce as a lion on the court.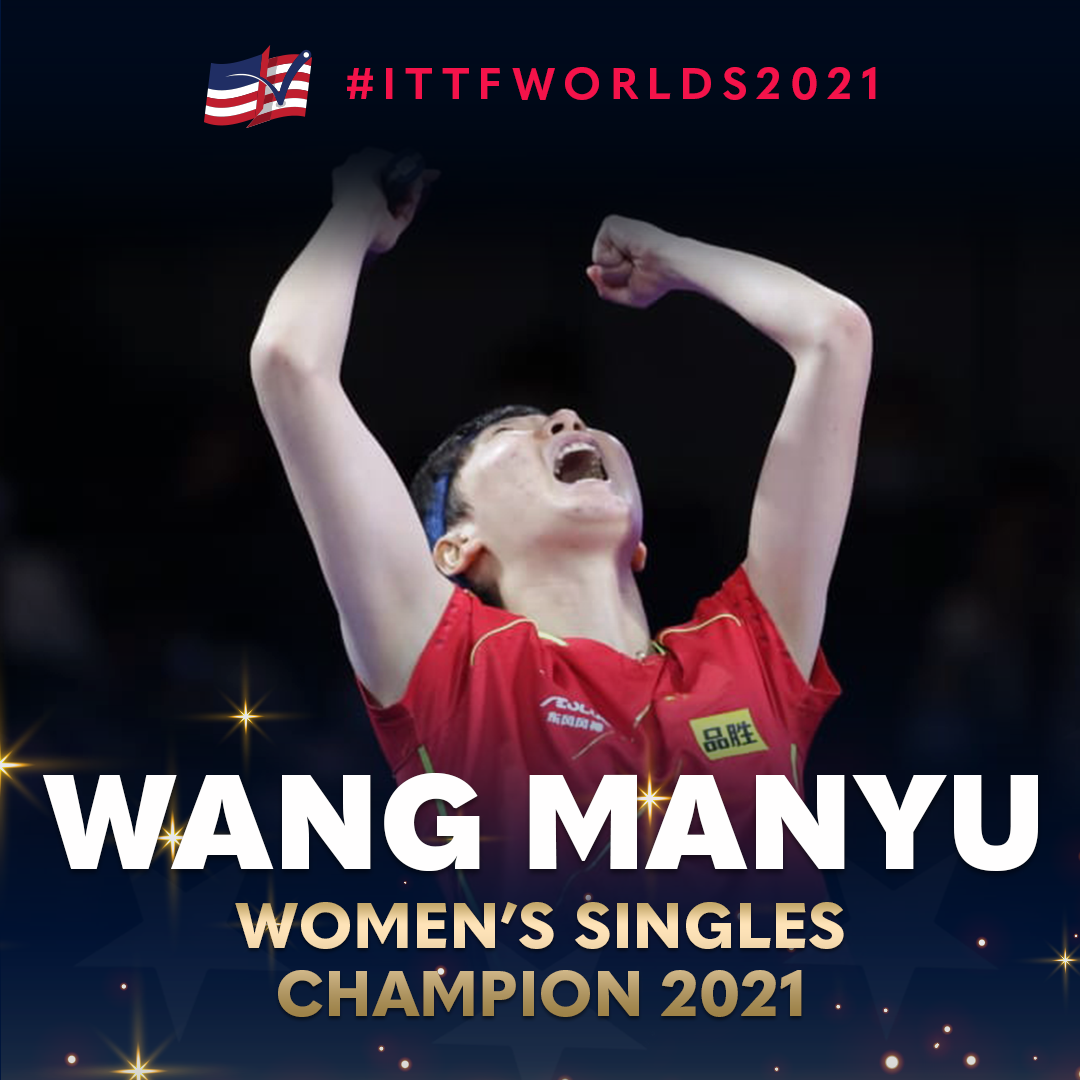 Manyu's steady backhand and fierce forehand attacks have been a threat to her opponents. Fans can expect some exciting performance from the world number 4, as she seeks to continue her gold medal quest in Singapore this week. Manyu will meet 13th ranked Doo Hoi Kem of Hong Kong in the 1st round.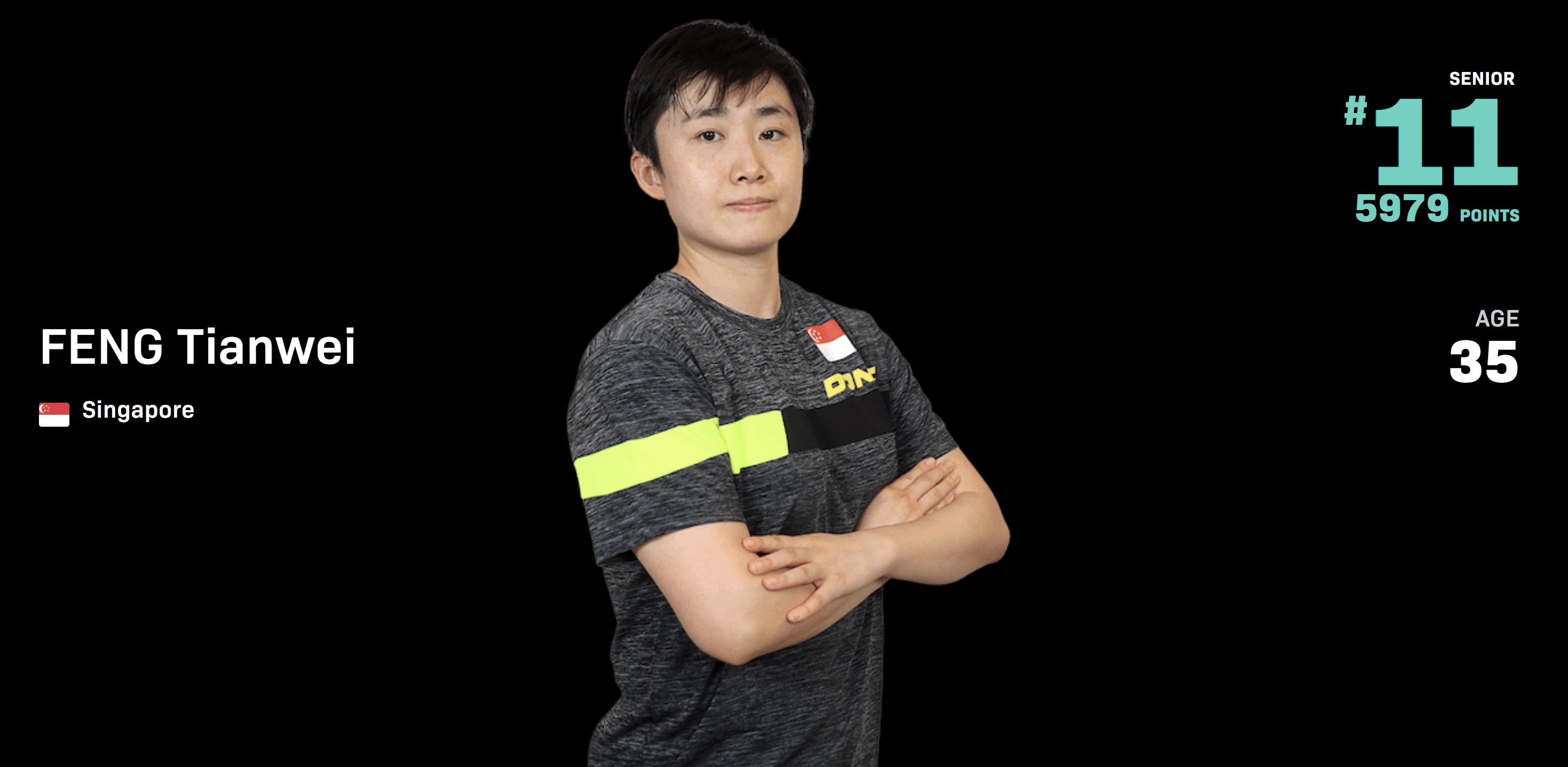 (TeamSG's Feng Tianwei. Photo Credit : WTT)
All eyes will be on local Table Tennis star Feng Tianwei, at the WTT Cup Finals. As the most bemedalled Singaporean paddler, the world number 11 has represented the nation at 4 Olympic Games. 35 year old Tianwei reached the finals of the WTT Star Contender Doha in March this year, before falling to Japanese world number 3 Mima Ito. And after suffering an exit in the Round of 32 in Houston last week, the local star will be vying for a medal in front of the home fans!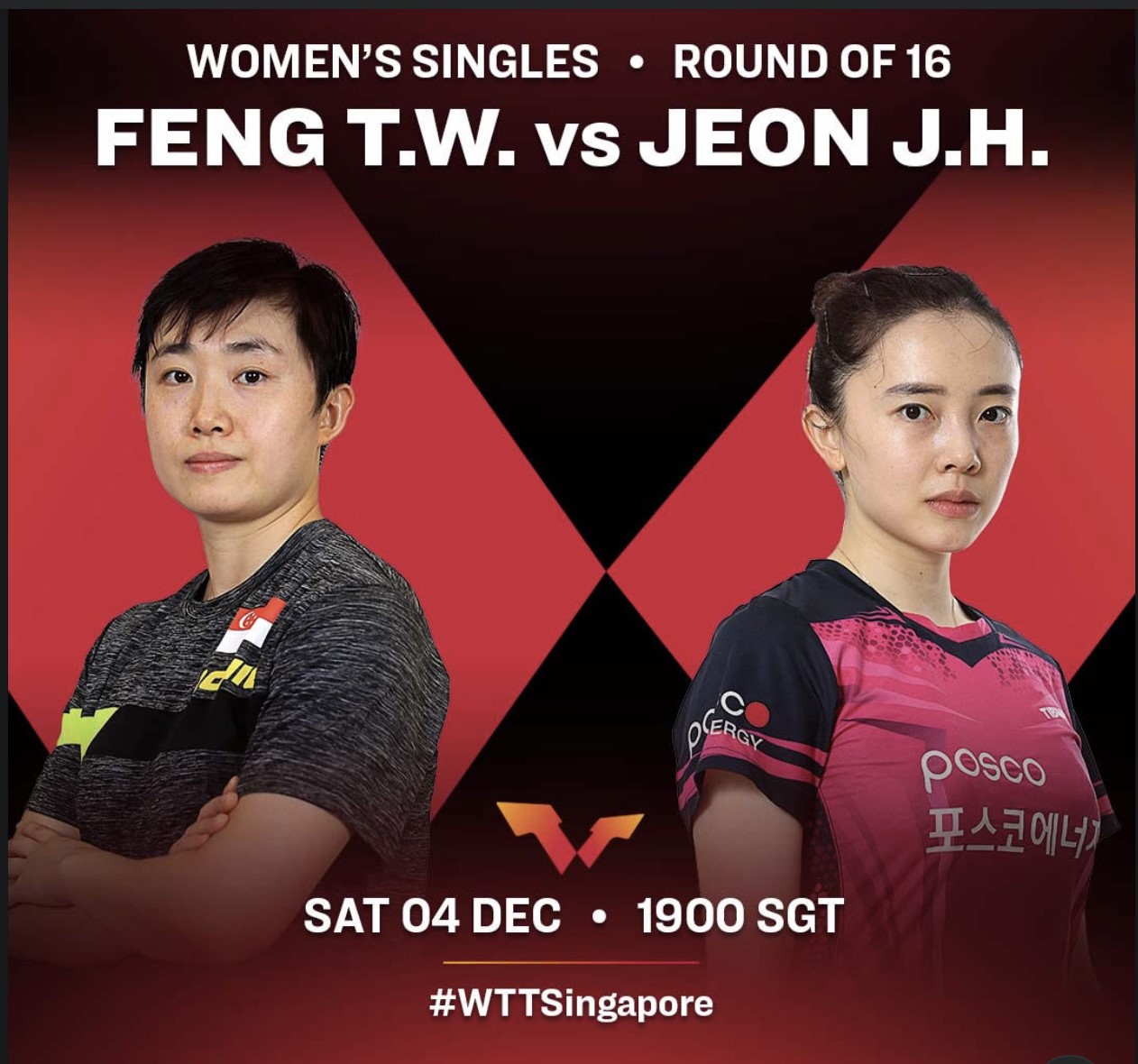 Seeded 7th in the tournament, Tianwei will be up against world number 14, Jeon Jihee of Korea in the Round of 16. Their latest encounter at the 2019 Asian Championships saw Tianwei overcoming the Korean 3-1.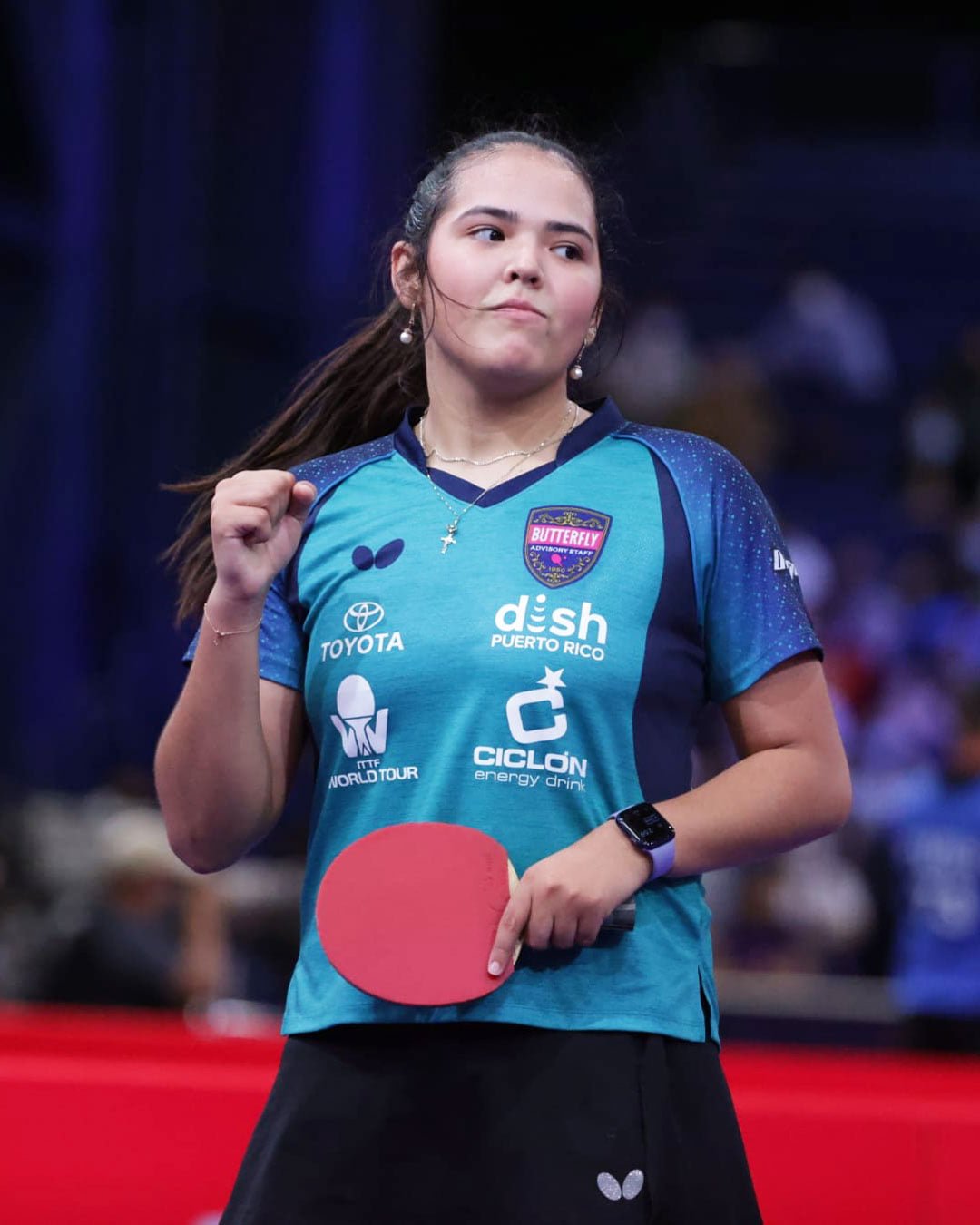 (Puerto Rico's sensational teenager, Adriana Diaz. Photo Credit : WTT)
Another player joining Chen Meng, Manyu and Tianwei to compete in Singapore is Puerto Rico's sensational teenager, Adriana Diaz. At only 21, Diaz has already claimed the Pan American Championships title for 3 consecutive years. Famously known for her spectacular 'No Look Shots', the Puerto Rican was the first female padder to represent her country at the 2016 Rio Olympic Games, when she was only 16!
The talented young lady's wonderful feeling and ball sense surprises her opponents occasionally, making her a tricky opponent. After leaving her last 3 tournaments empty-handed, the world number 16 is hoping to strike again this week, as she goes head to head against the rest of the world's top players. She will face world no 10 Wang Yidi of China, in the opening match of the glamour event at 11am (SGP time) on Sat (4 Dec.)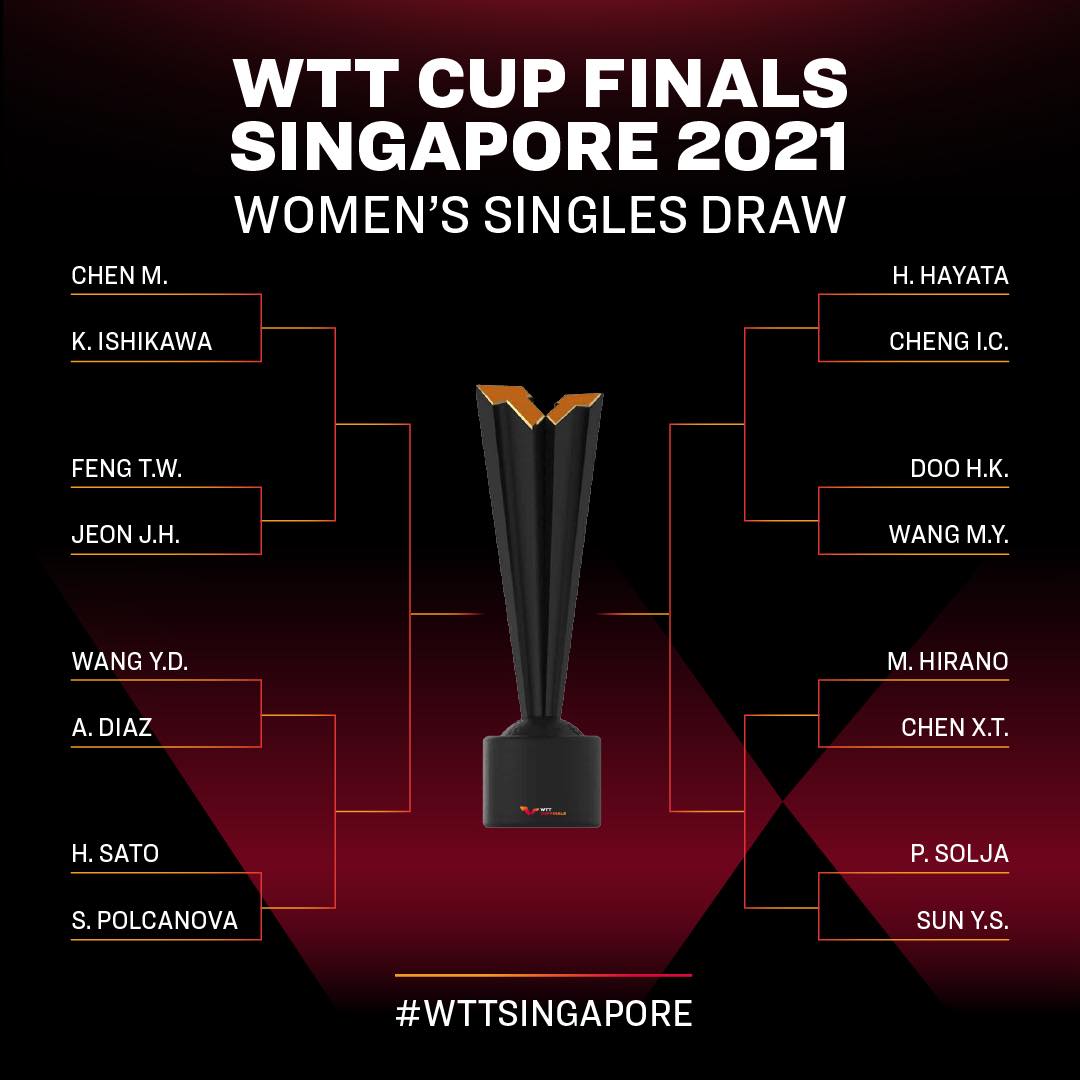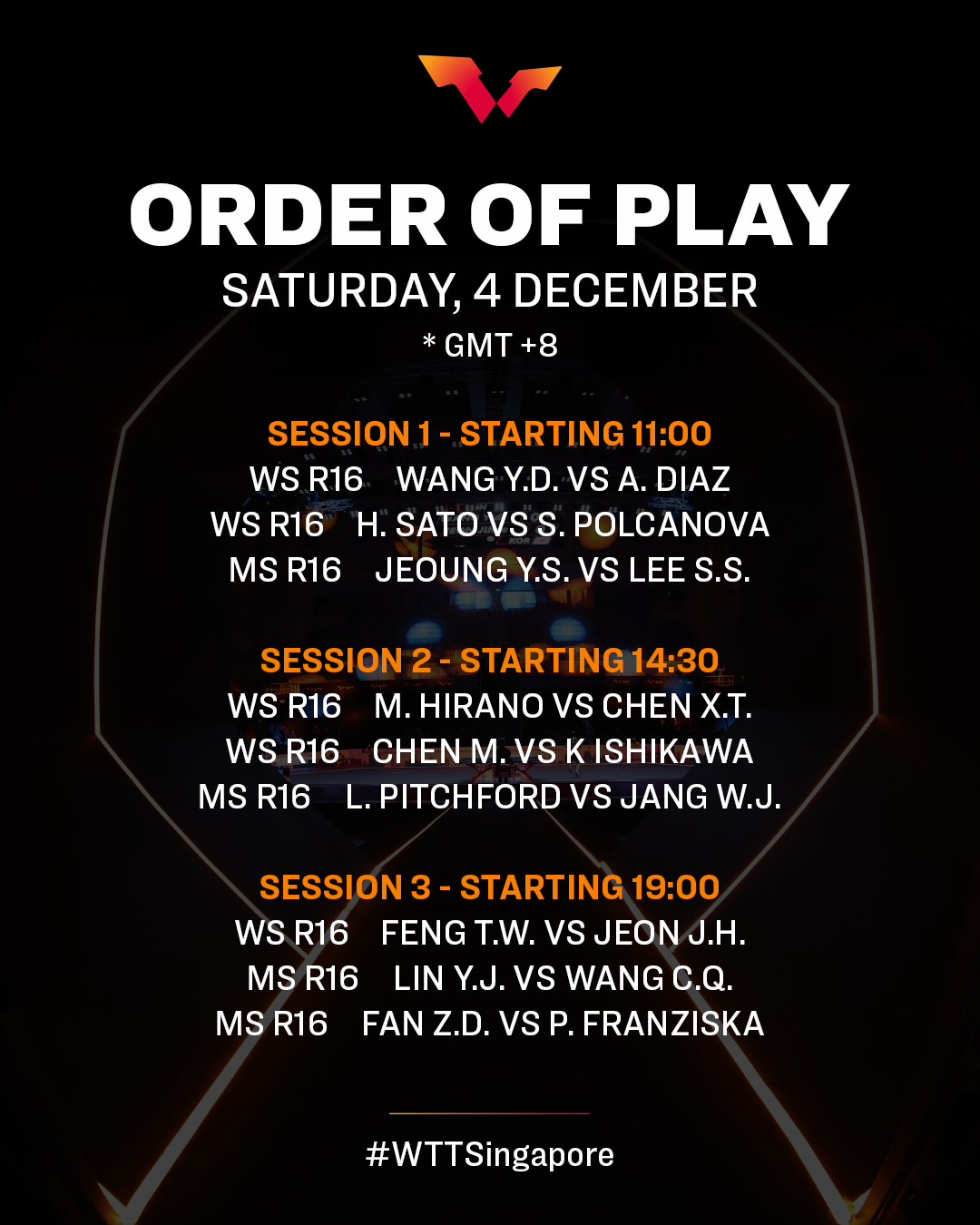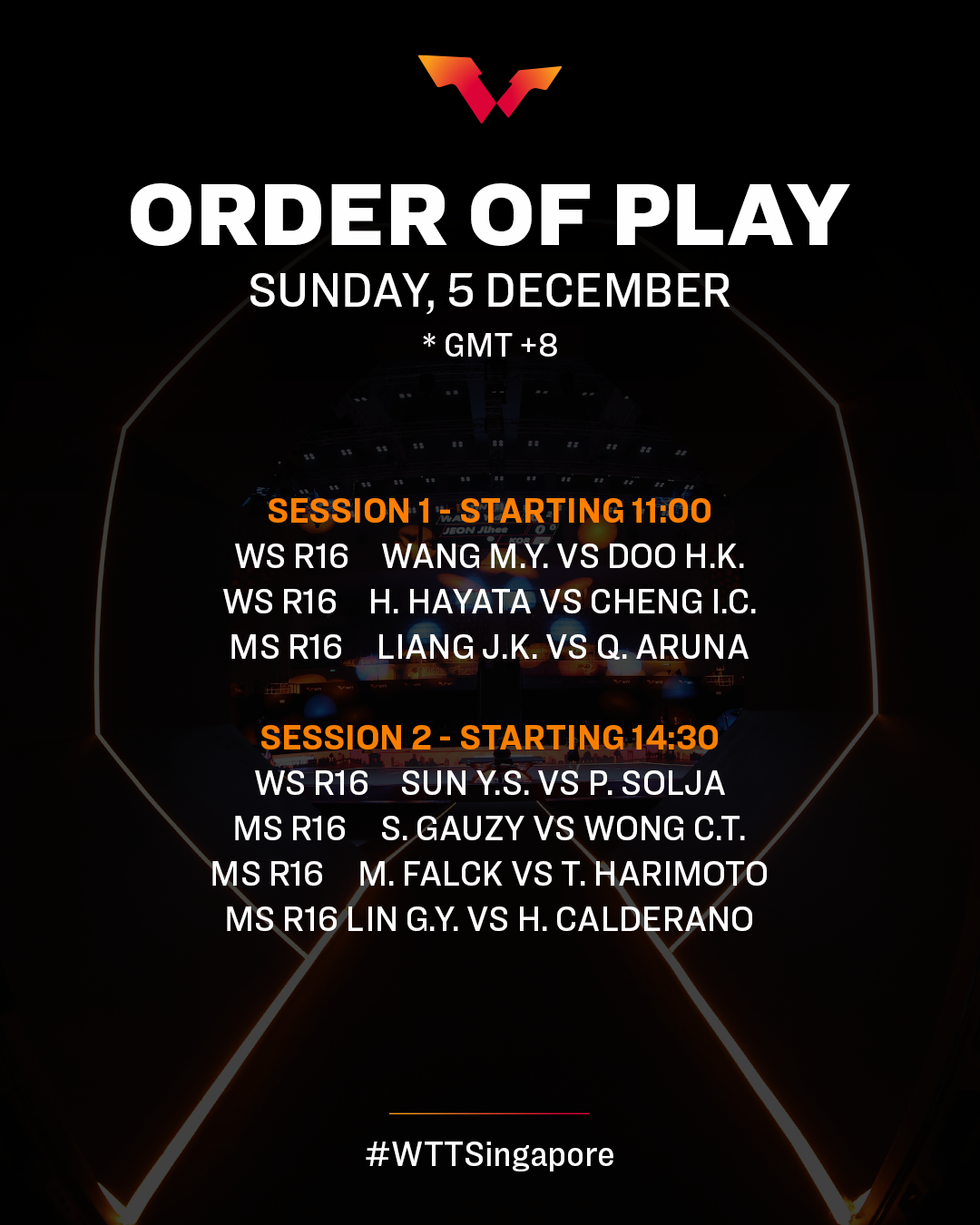 The Women's Singles season-ending Finals will see players from 9 countries contest for the first-ever WTT Cup Finals title. Fans in Singapore can watch all 4 days of action LIVE at the OCBC Arena with match tickets available on sistic.com.sg. You can also cheer on for your favourite players on Singtel Mio Sports! And you catch LIVE streaming for FREE on the WTT App or the WTT's official website, https://worldtabletennis.com/home.
For match reports and results from the WTT Cup Finals in Singapore, do check out https://circle.myactivesg.com/
Edited by Raj Kumar
Pearlyn Koh has been playing Table Tennis competitively for 9 years. She's currently a member of the National Team and had represented Singapore at several major tournaments, including the 2018 Asian Games and World Table Tennis Championships. In 2019, Pearlyn was also the sole Southeast Asian player to enter the Top 16 at the Asian Junior & Cadet Table Tennis Championships. During her free time, Pearlyn enjoys reading and catching up with her friends.
Related Events & Programmes