Team Singapore
Peter Gilchrist prepares to defend World Billiards Championship crown in Singapore!
by Circle, on November 18, 2022 23:52 PM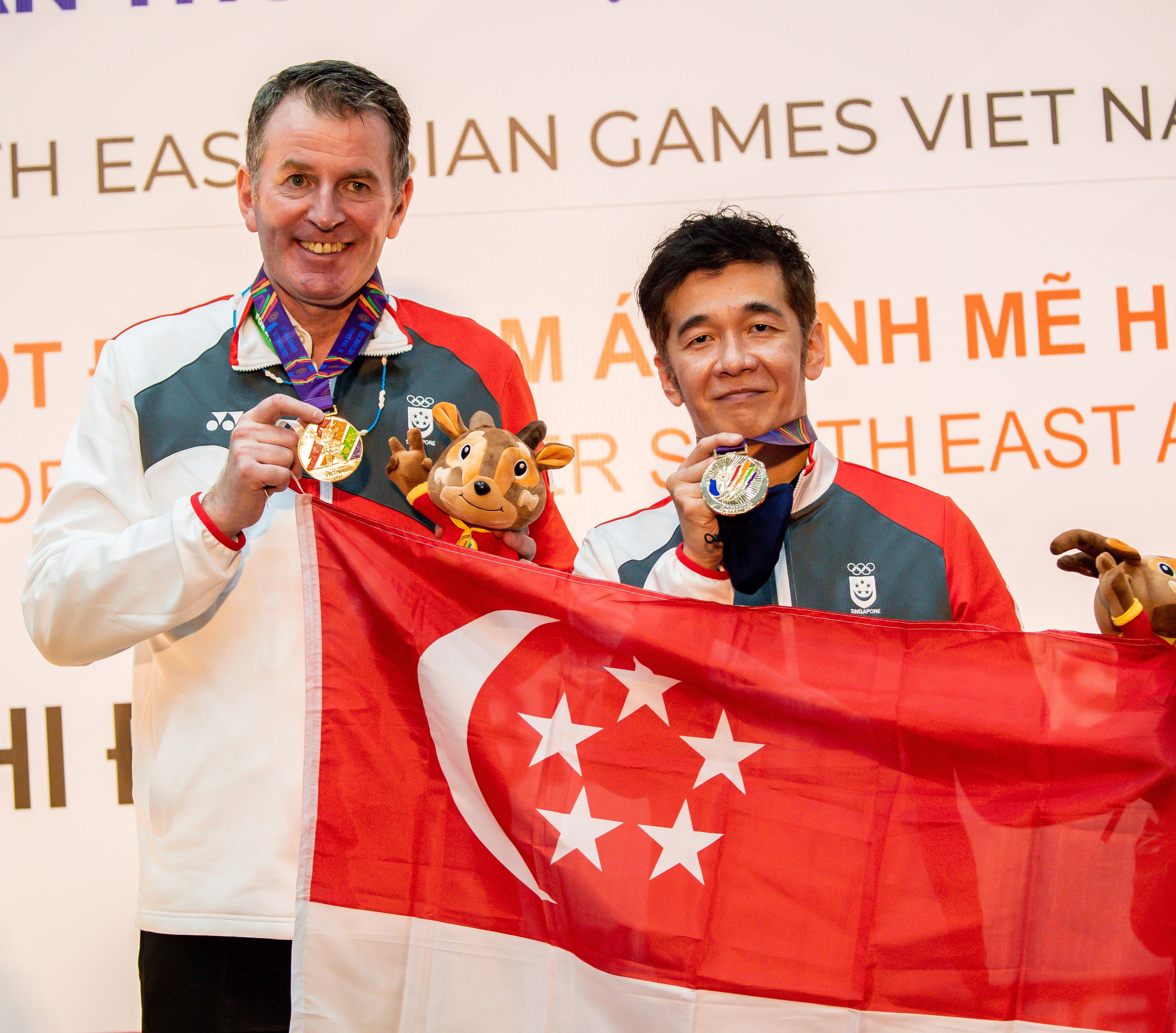 TeamSG's Peter Gilchrist and Alex Puan win the Billiards Doubles Gold medal at Hanoi SEA Games 2021. Photo Credit : SportSG
Cuesports in Singapore at the national level has been rapidly gaining success over the last 18 months. And these achievements are due to the sacrifices, hardwork, determination and the will to succeed, displayed by our Team Singapore athletes.
In mid-2021 as our athletes started to travel overseas to train and compete, a young Aloysius Yapp started to create a name for himself on the world stage, when he ventured to the United States in August for a 3-month competition campaign. The 25 year old battled hard to finish 3rd at the World 10-ball Championship in Las Vegas, and then 2nd at the prestigious US Open 9-ball Championship in Atlantic City. And in late September, Aloysius won the Michigan Open for his first senior international-level title in 5 years.
A few weeks later though, he created history by becoming the very first Singaporean to become World No 1! Those achievements allowed him to be nominated for Sportsman of the Year at the recent Singapore Sports Awards. Currently with 4 titles to his name in the 2022 season, the 26 year old is in Puerto Rico for the World 8-ball Championships (19-22 November).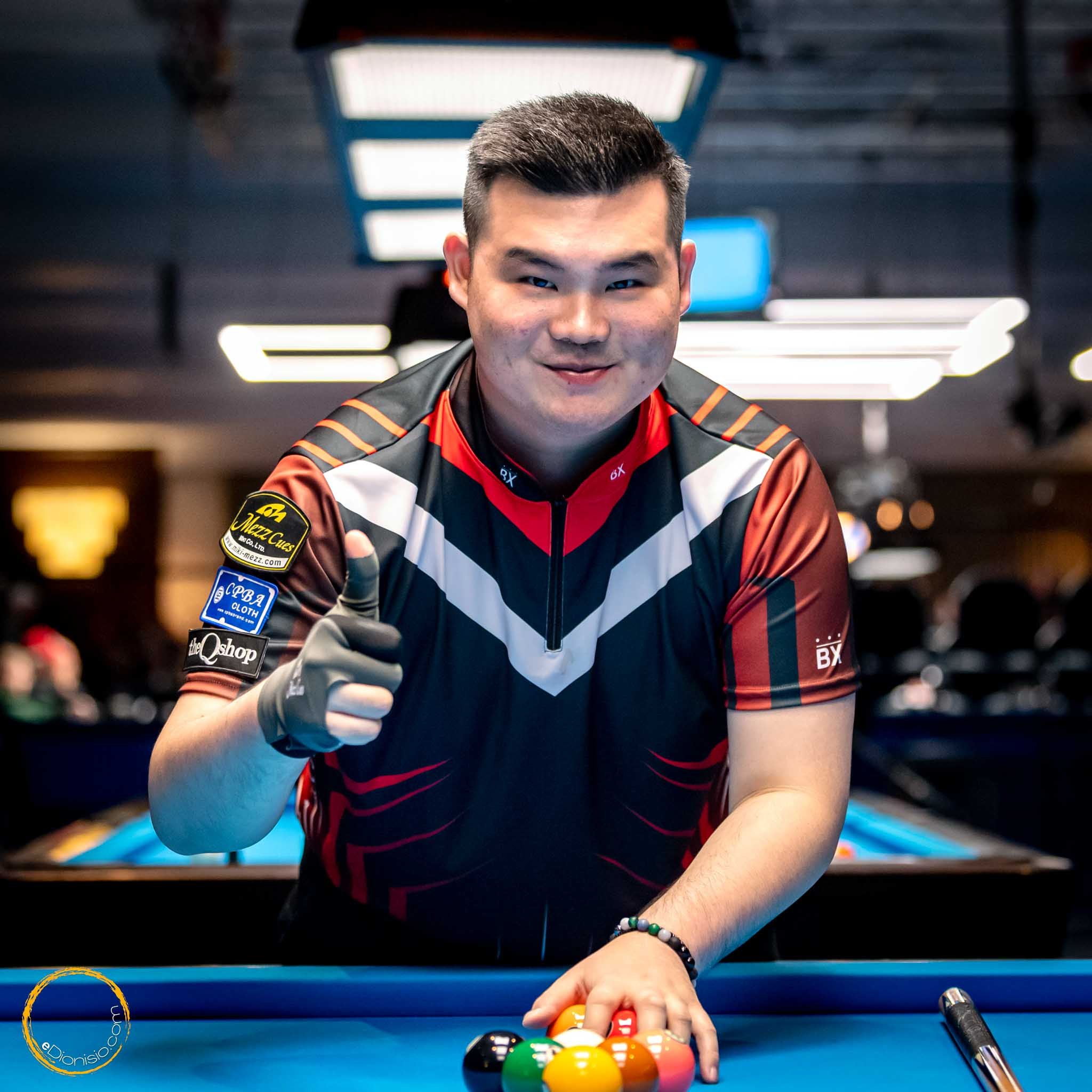 Aloysius wasn't the only Singaporean creating headlines as the nation's veterans were also in the thick of the action, when it came to the 31st SEA Games in Hanoi. Back in May, Peter Gilchrist's 13-year gold-medal winning streak in the Men's Billiards Singles came to an end, when he was forced to settle for a 2nd-place finish. But that disappointment did not deter the 4-time world champion as he got right back into the game and together with his partner Alex Puan, they went on to win the Republic's very first Billiards Doubles Gold at the SEA Games! And their next major conquest target - the Grand Cuvee World Billiards Championships 2022 event, taking place at the Ronnie O'Sullivan Snooker Academy (ROSSA) in Singapore from 21 -24 November.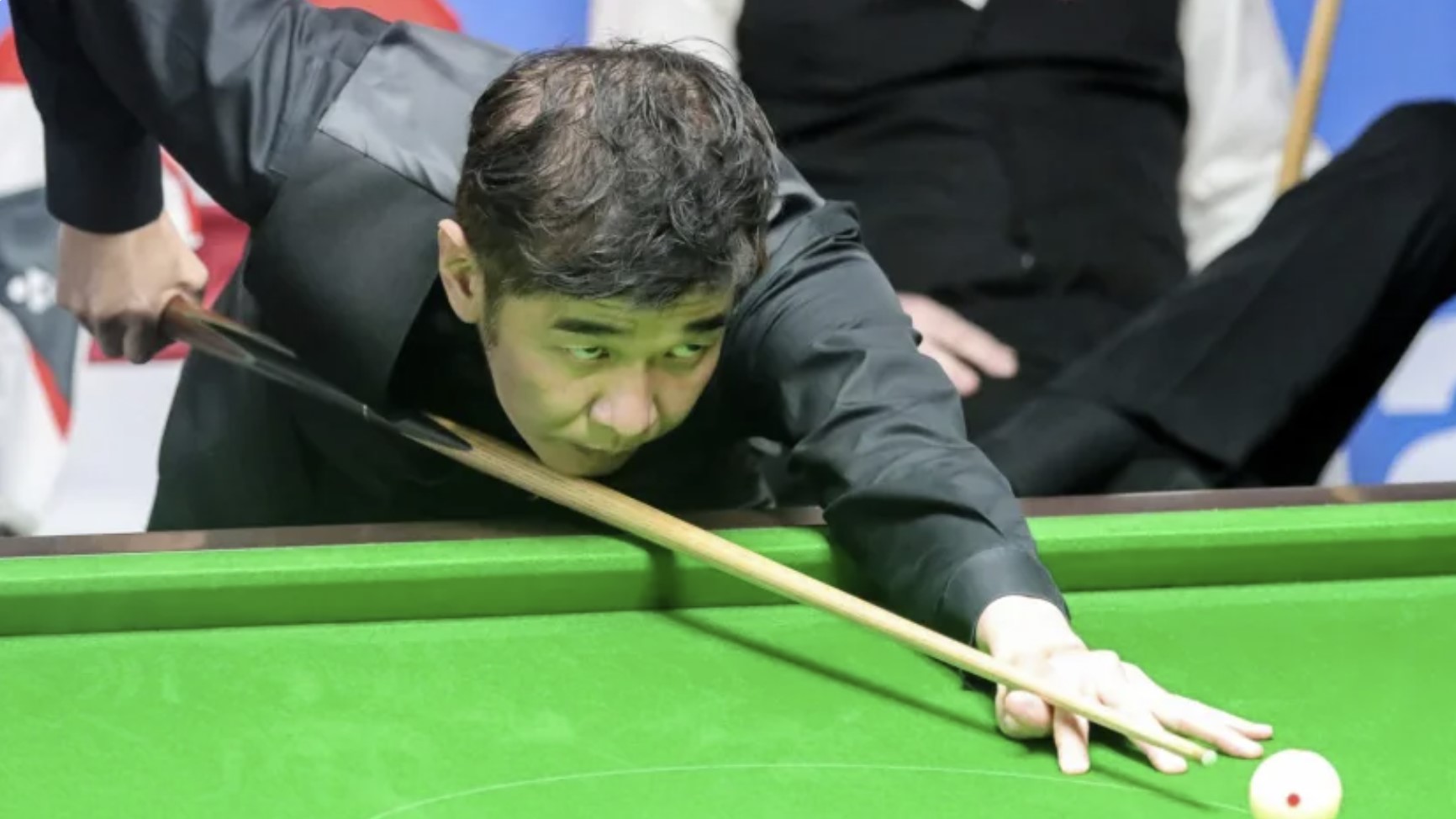 TeamSG's Alex Puan at the Hanoi SEA Games. Photo Credit : SportSG
A group of 11 Singaporeans including 54 year old Peter Gilchrist and Alex Puan will feature in round-robin singles format at the world-class event which first started in 1860! With a top prize purse of S$8,000 for the overall winner, the 4-day event will also see the likes of world no 1 David Causier (ENG) and the ex-women's world champion, Anna Lynch (AUS) in action at ROSSA. Meanwhile, ActiveSG Circle caught up with both Peter and Alex via an email interview, just days prior to the World Championships.
Q : Alex, 2022 marks your comeback since your retirement 17 years ago. How would you say your playing career has been this year?
Alex : Well, I stopped then in 2005 to put a little more emphasis to my family. Being away for work and snooker all those years thus feeling the need to spend a little more time back home. I've switched from snooker to billiards, so that's quite a huge ask to say I've transitioned well, but slowly getting there.
Q: Back in May at the SEA Games, you partnered your mentor Peter Gilchrist and together, you won the Men's Doubles Billiards Gold - 1st ever for Singapore. What made you decide to partner Peter in the 1st place?
Alex : I left my previous job as a flight attendant after 27 years, giving me more time with family and since I'm staying put.. so why not compete in Hanoi.
Q : What have you been up to since the end of the SEA Games?
Alex : Since the SEA games, I've put in more time on the table to advance my game further. Hoping to get ready for the next SEA Games coming soon in a couple of months in Cambodia (May 2023).
Q: The World Billiards Championships are just upon us in a few days. What have you been working on in the final stage of preparations?
Alex : Preparations were going fine till about a couple of weeks ago when a freak accident happened and I broke my foot! Thus, unable to put in more effort for the final preparation. So I'm going in with an open mind and I'm sure, I'll pick up great stuff from the tournament.
Q: For the benefit of our readers, who are 1-2 big international names that we should be looking out for?
Alex : In my opinion, Dave Causier and Peter Gilchrist are still on top of the pack. It's a pity that Pankaj Advani wasn't able to come. He was in superb form when we played in KL in October.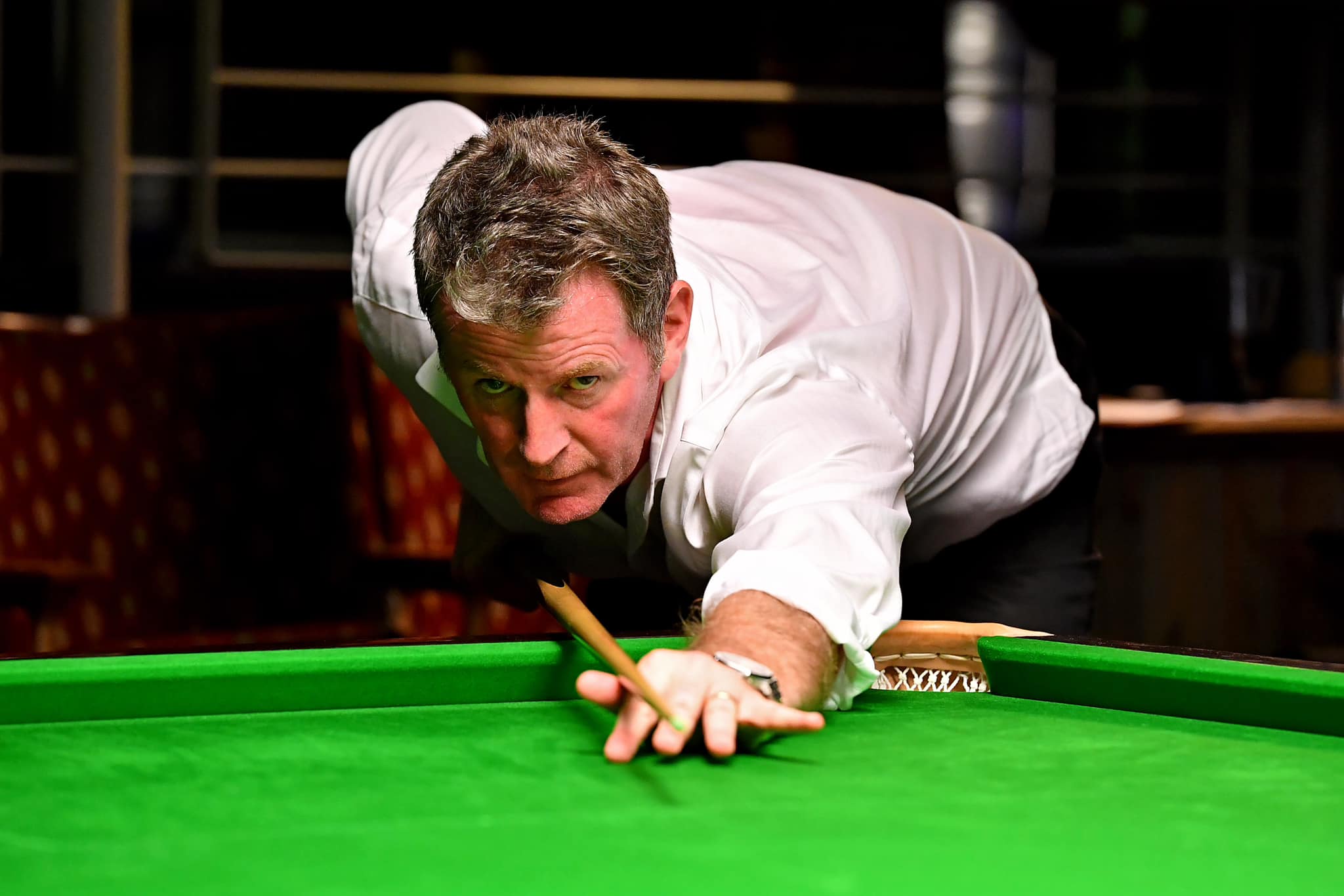 TeamSG's 4-time World Billiards Champion, Peter Gilchrist. Photo Credit : Cuesports Singapore
Q : Peter, how would you describe your 2022 sporting campaign so far?
Peter : I haven't won as many tournaments as I would have liked to. This World Championship (in Singapore) has always been my main goal and I think I'm coming into form at the right time.
Q : It was a bitter-sweet SEA Games back in Vietnam, when you lost the Singles Gold medal for the first time since 2009! But you went on to win the Men's doubles gold for the 1st time and on your 6th attempt! How would you sum up your SEA Games outing?
Peter : Losing my singles gold winning streak was disappointing. But winning the doubles was so much harder to win, as I've never won it before. So that made up for the singles silver medal.
Q : In the last few months, you've been on a roll with victories in the New Zealand Open and Hamilton Open, while settling for a 2nd place finish at the British Open. Are you contented with that run so far?
Peter : I didn't play as well as I would have liked in NZ, but still managed to win. And although I lost in the final of the British Open, I made the highest break of 534, so that was a positive.
Q : You won your 4th world championship crown in 2019. And you are the defending champion in next week's event at ROSSA. Is your target to be crowned world champion again, but this time in front of a Singaporean audience?
Peter : As the current World Champion and playing on home soil, I'm feeling a bit of pressure to win it…which is a good thing, as although I've won quite a lot, but to win this World Championship (here), would be fantastic!
Q : Did you have to make any vital changes to your gameplay, in preps for this World Championship campaign?
Peter : Having the chance to practice at ROSSA in Bukit Timah, which have the best facilities anywhere in the World, has been so enjoyable and I can't wait for the tournament to begin.
The World Billiards Championships 2022 event at ROSSA next week, has a maximum seating capacity for 50. Admission is free.