Singapore Premier League
SPL : Resilient Lion City Sailors thrash Balestier Tigers 4-1 to win their 1st league trophy!
by Circle Stories, on October 9, 2021 16:00 PM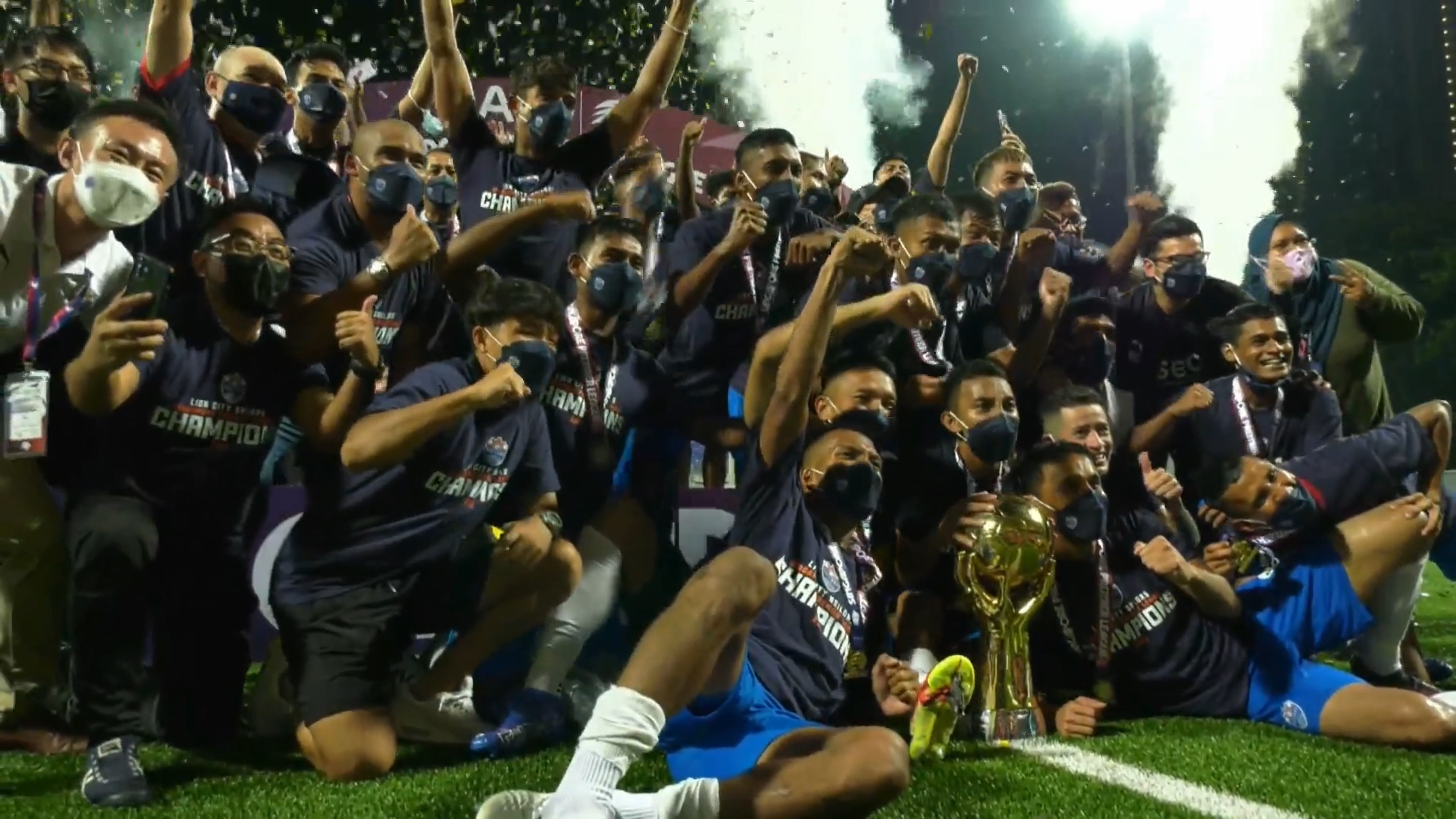 (Lion City Sailors are Champions - Image extracted from Live stream)
By Chia Han Keong
For 6 seasons from 2015 to 2020, the Singapore Premier League (SPL) title was won by non-Singapore clubs - Brunei's DPMM FC (2015, 2019) and Japan's Albirex Niigata (2016 to 2018, 2020).
While both clubs have definitely shown the way forward as well-run clubs with quality players and coaches, fans were wondering if any of the local clubs could ever match their professionalism and overtake them to win the league again.
On Sunday night (10 October) at the Jalan Besar Stadium, that dubious streak was finally ended by Singapore's first privatised club, Lion City Sailors (LCS), on the final matchday of the season. Bankrolled by billionaire Forrest Li, the Sailors - formed just last year after Li purchased the full stakes of Home United - endured a rollercoaster ride of a match before emerging 4-1 winners against Balestier Khalsa.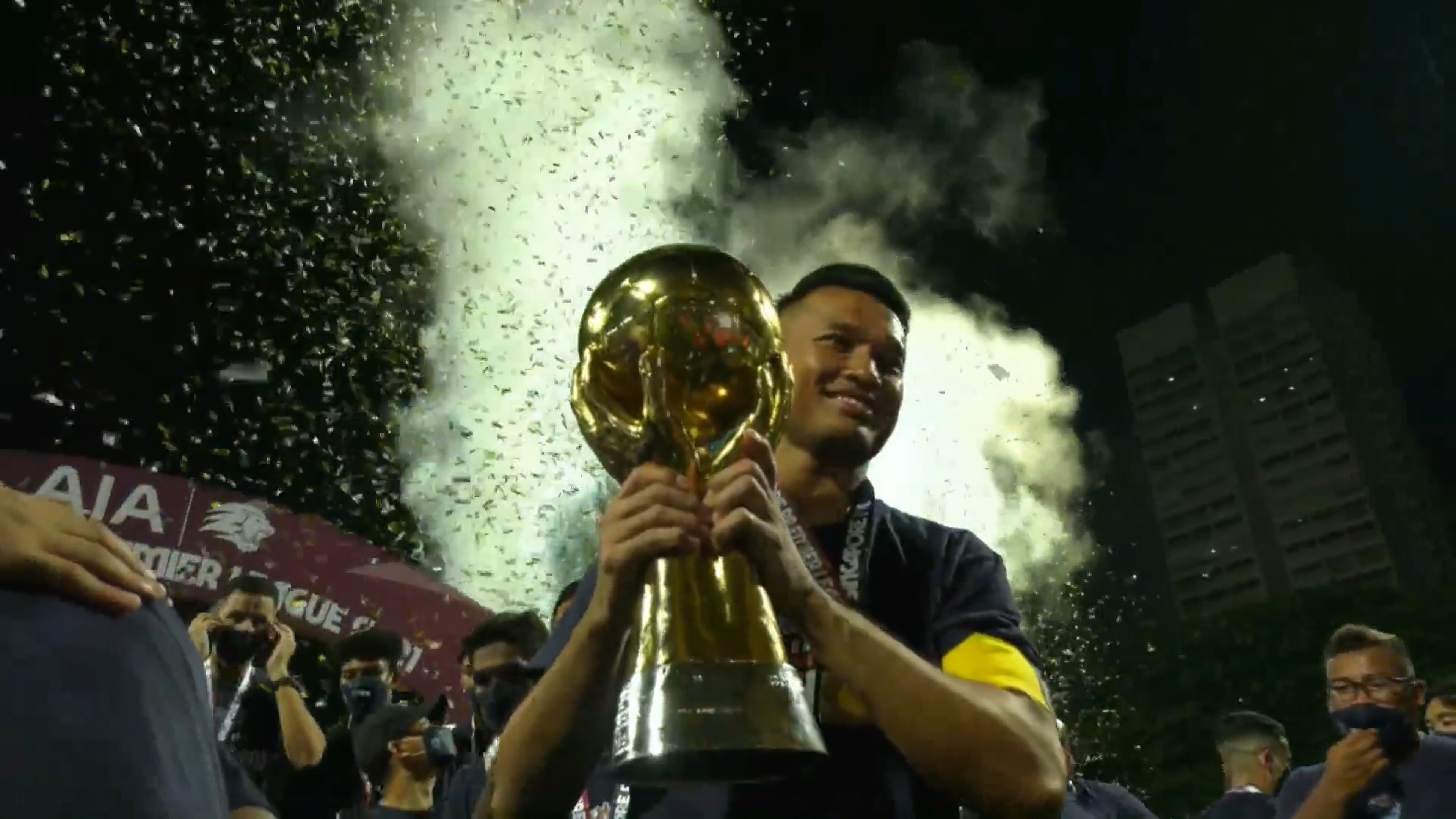 (LCS Captain Hassan Sunny - Image extracted from Live stream)
As the LCS players deliriously celebrated with the SPL trophy in front of their raucous fans, the win gave them 48 points from 21 matches, and allowed them to pip Albirex by just 2 points. That's after the two clubs began the day level on 45 points.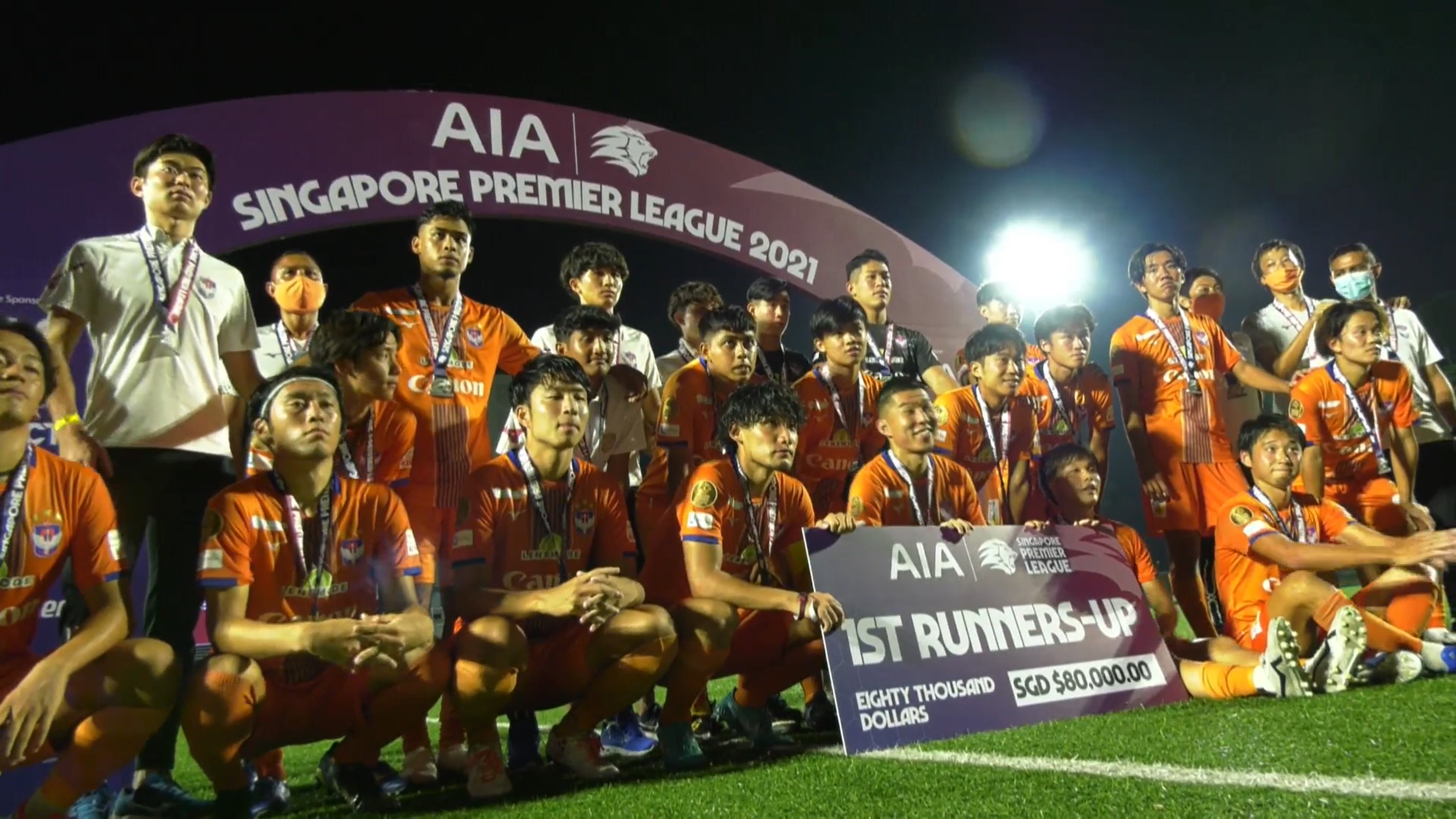 (Albirex finish 2nd and receive $80,000 - Image extracted from Live stream)
Albirex could have overtaken the Sailors if they scored 5 more goals against Tanjong Pagar United, than their rivals could against Balestier. However, they suffered an uncharacteristic collapse at Jurong East Stadium, going from 4-1 up at half-time to stumble to a 4-4 draw and concede their title defence.
It made for a stirring and memorable finale to the SPL season as the Sailors and Albirex went toe-to-toe for much of it. While the Sailors were nearly unstoppable in attack at their peak, Albirex had a sterling defence that conceded just 19 times all season.
It had even looked as if Albirex would retain their title after they snatched a last-gasp 1-1 draw against the Sailors last month that gave them a 5-point lead with 2 games to go. But the Sailors went on a 3-match winning run (including their game in hand), while Albirex stumbled to the finish line with two consecutive draws.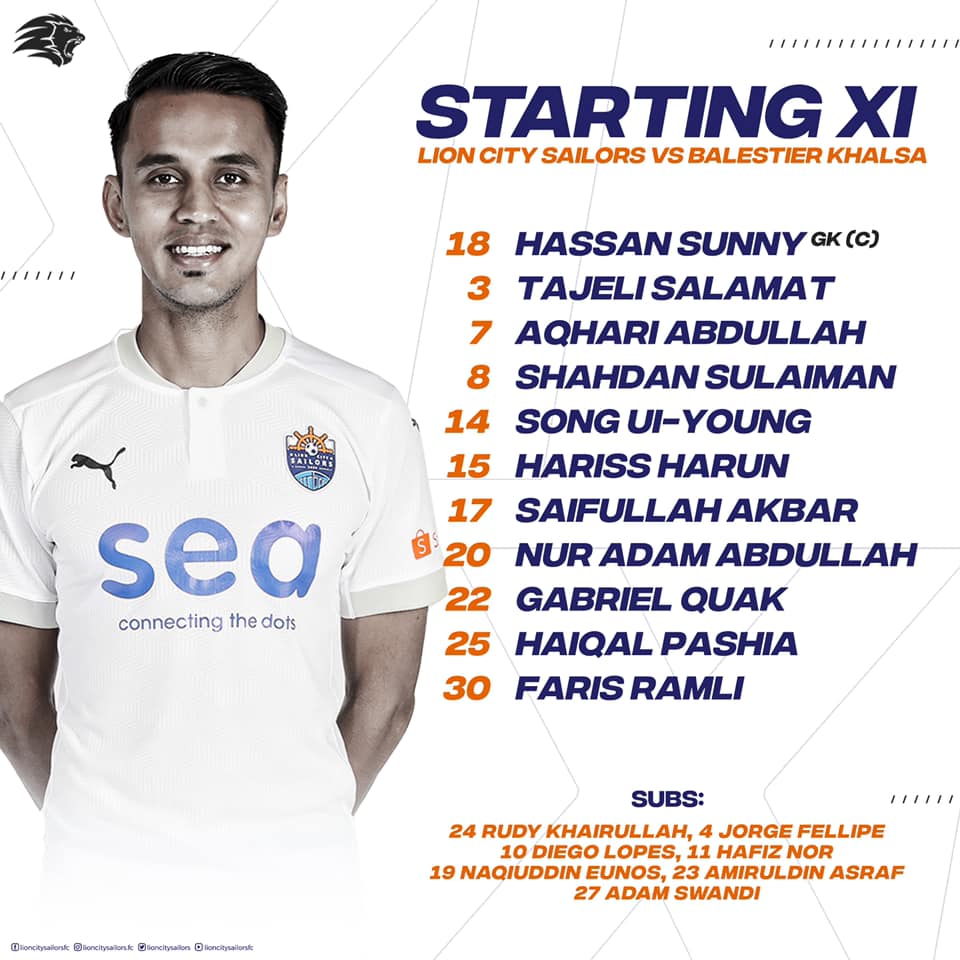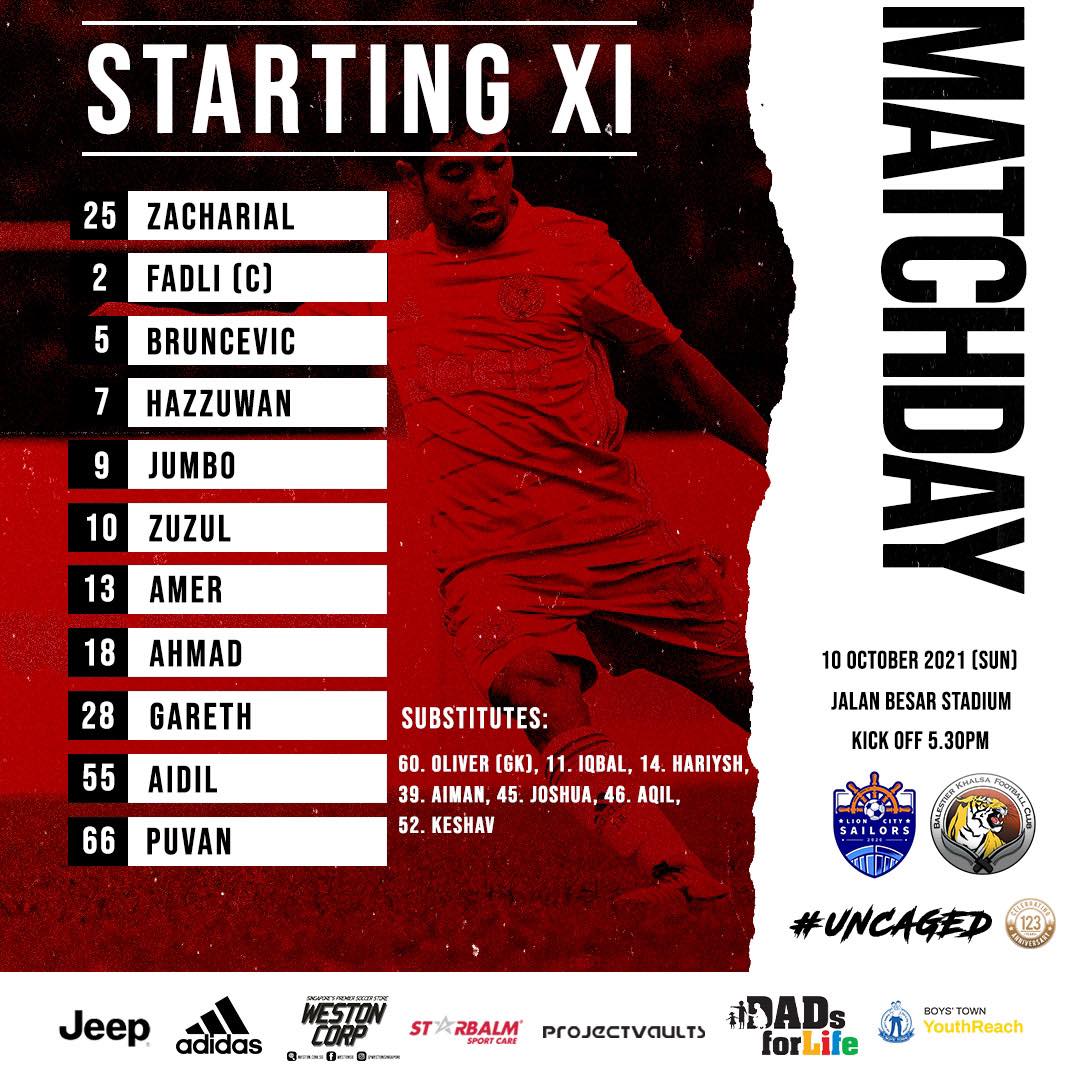 Both matches started at the same time on Sunday, despite a 10-minute delay due to lightning warning. And it was the Sailors who drew first blood in the title chase in the 8th minute, as newly-naturalised Singaporean Song Ui-yong slammed home the rebound after Shahdan Sulaiman's free kick hit the post.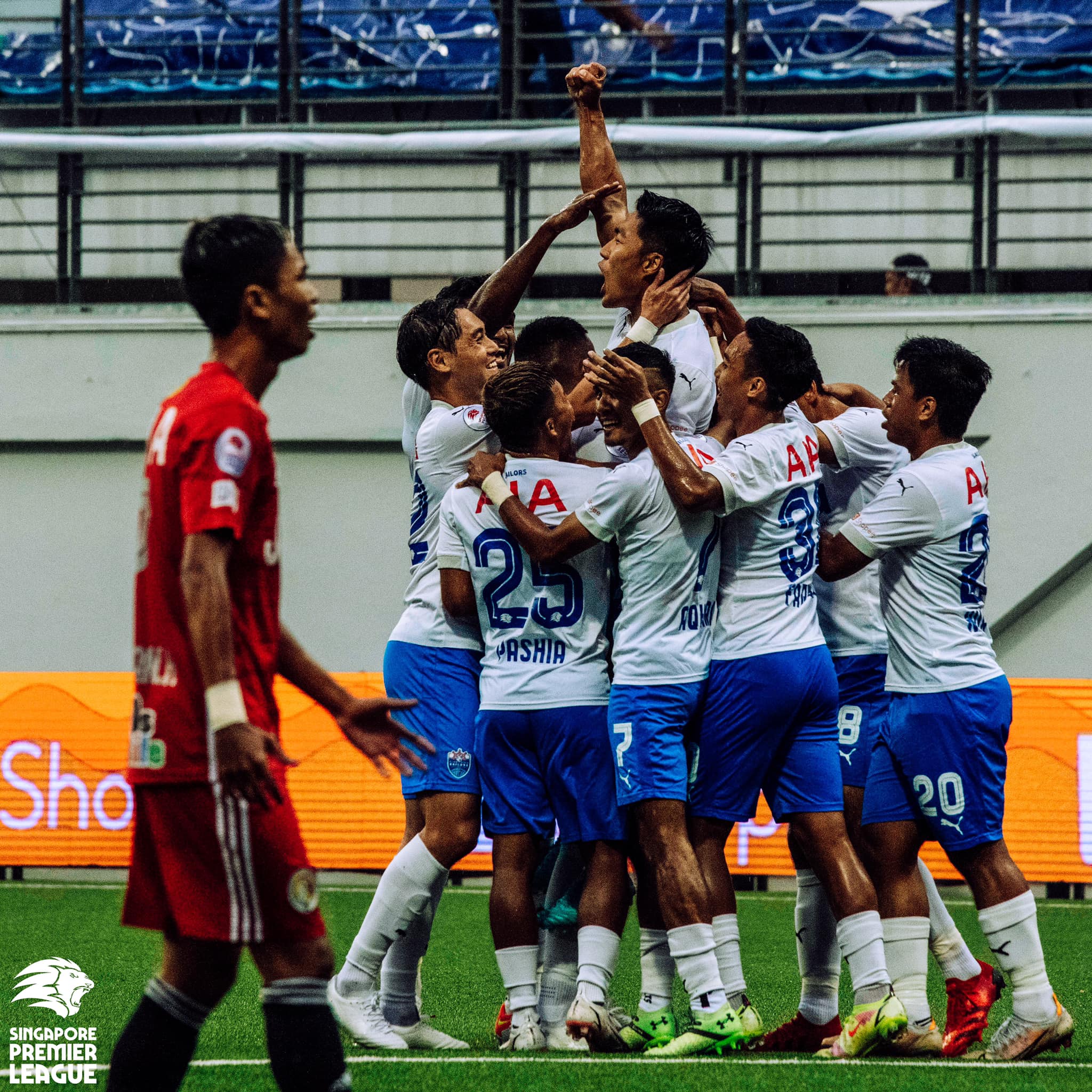 (Song Ui-yong scores for LCS - Photo by Football Assn of S'pore)
With Albirex falling behind to a Anaqi Ismit goal at Jurong East, the Sailors themselves suddenly suffered a setback when Singapore's national captain Hariss Harun limped off with an injury. With their defence already decimated by injuries, Shahdan had to fall back from his central midfield position to be a makeshift defender.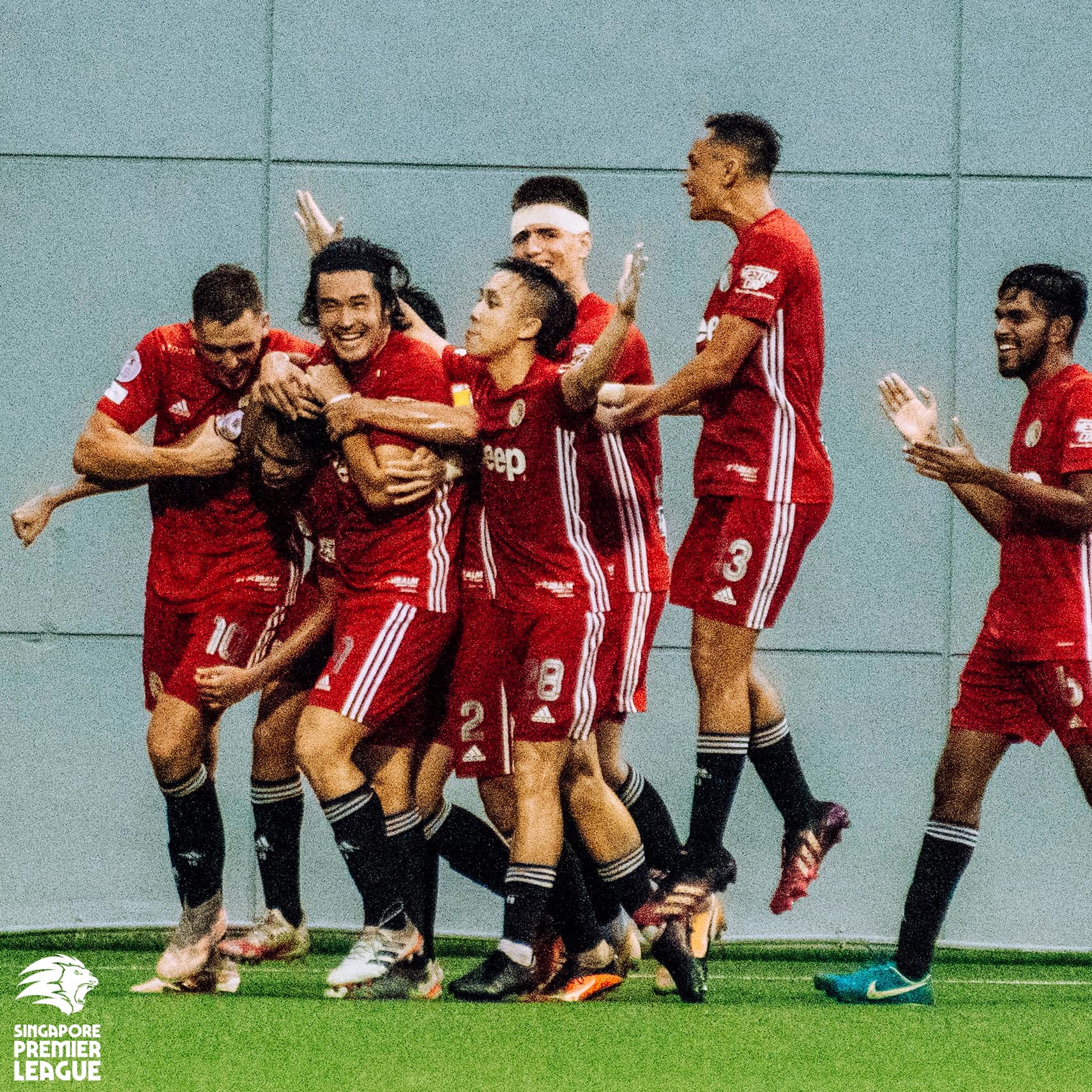 (Aidil scores the equaliser for BKFC - Photo by FAS)
That presaged a period of wobble from the title chasers, and Balestier stunned the home crowd in the 31st minute when Aidil Johari pounced quickest to a header by Ensar Bruncevic to stab home from just inside the penalty box. It's 1-1 at JBS.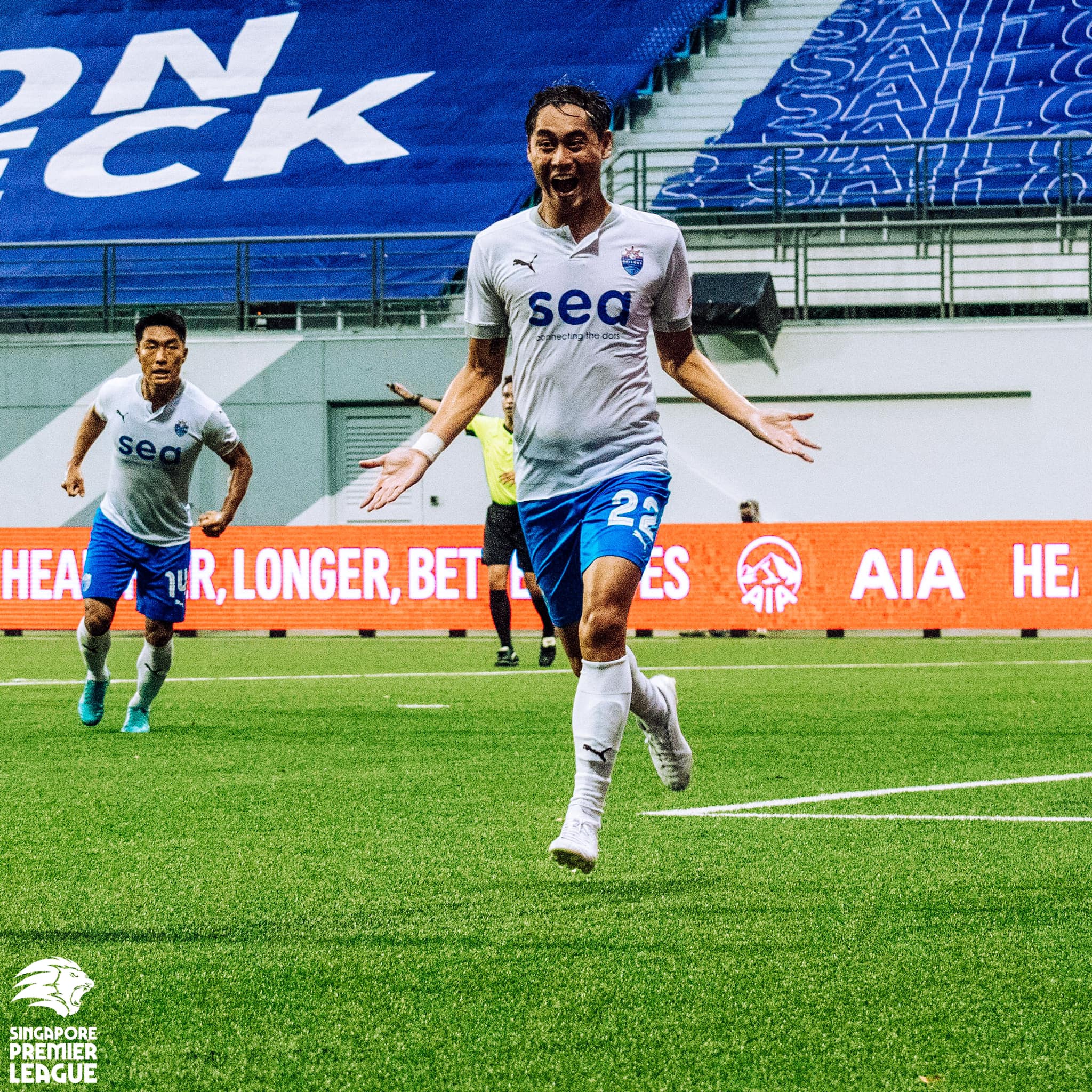 (Gabriel Quak scores for LCS - Photo by Football Assn of S'pore)
With Albirex striker Kiyoshiro Tsuboi scoring 4 goals without reply to put his side 4-1 up, the Sailors were suddenly under pressure to score at least another goal to regain their lead. And it came 4 minutes from half time via one of their key players of the season, Gabriel Quak, who displayed plenty of desire in reaching a looping cross from the right ahead of Balestier goalkeeper Zacharial Leong to score from point-blank range.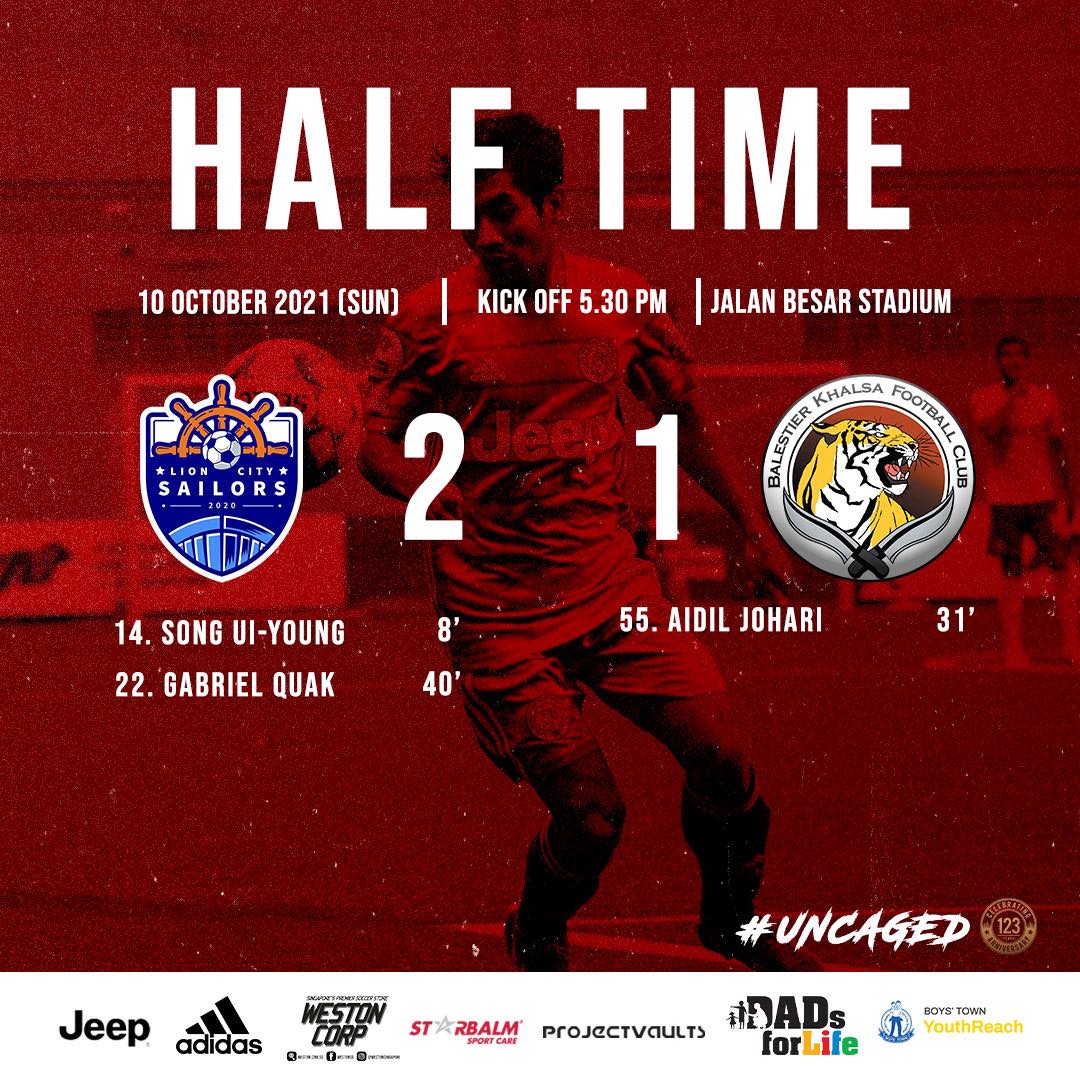 The atmosphere remained tense as the 2nd half began, as another goal by Balestier would have undone all the good work by the Sailors. Yet at Jurong East, Tanjong Pagar mounted a comeback of their own, with Fathullah Rahmat (63rd minute) and Anaqi (74th) suddenly cut Albirex's lead to 4-3, with the Japanese side having a goal disallowed as well.
Then came the coup de grace moment. The Sailors had set the league record for the most expensive transfer deal when they signed Brazilian midfielder Diego Lopes this year for $3 million. Lopes has generally performed well, but had to be content with a place on the bench in this match.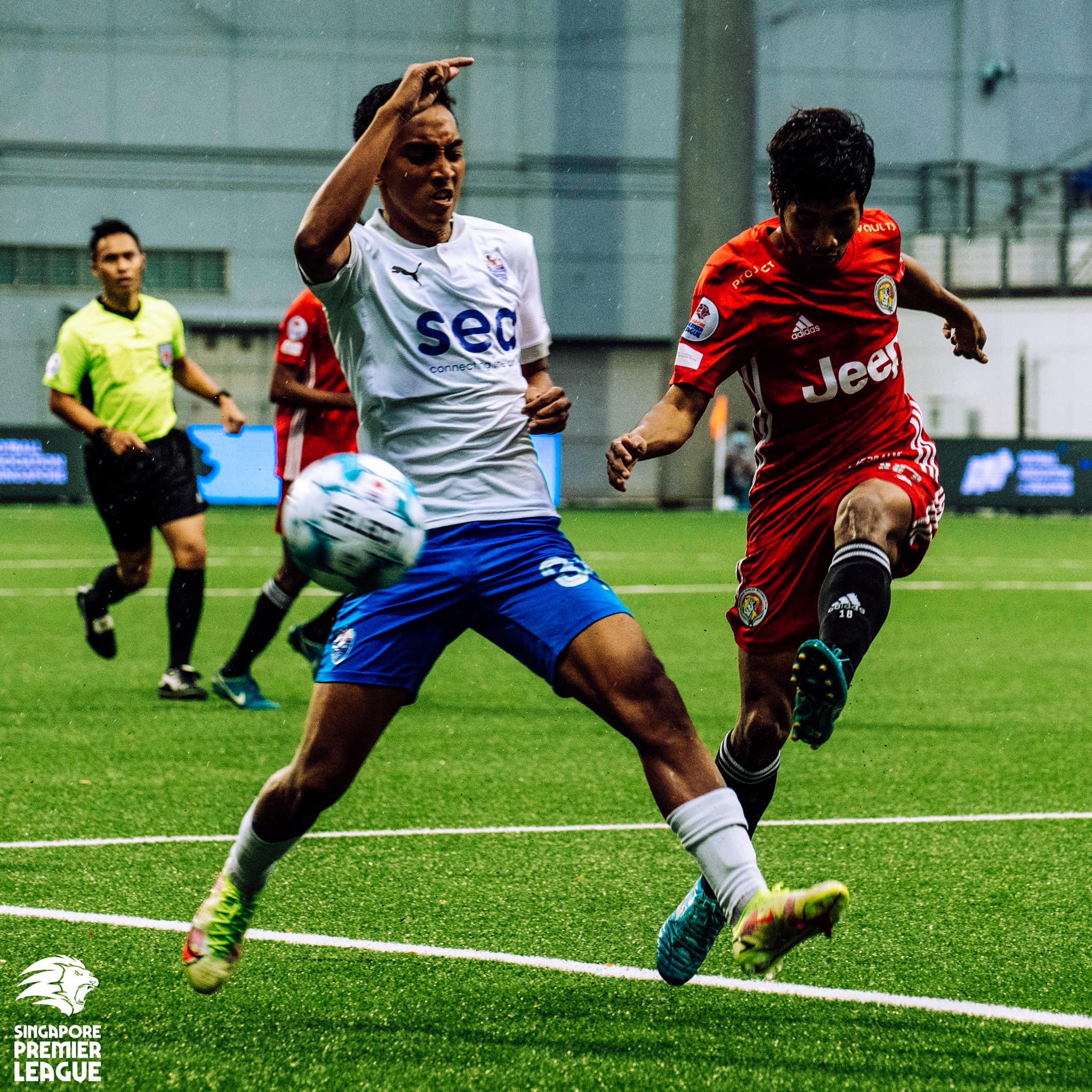 He had come on in the 57th minute for Haiqal Pashia, and in the 78th minute, he saw an opportunity amid a fast break from the right flank, and ran his guts out from inside his own half. Faris Ramli saw his run, and played a superbly-weighted cross into Lopes path, for him to stoop for a diving header to score.
Up 3-1, with Albirex needing 6 more goals in 10 minutes to overtake them, fans were certain that the title was going to the Sailors. And just to make sure, Quak took advantage of a mix-up between Leong and his defender to sweep home his side's 4th goal.
And as Albirex conceded for the 4th time to Tanjong Pagar's Reo Nishiguchi, the Sailors could finally relax, stroking the ball around as the referee blew the final whistle. After a rollercoaster season in which they changed head coaches and endured a tough injury crisis, the sweet taste of league success was finally theirs - and their fans - to enjoy.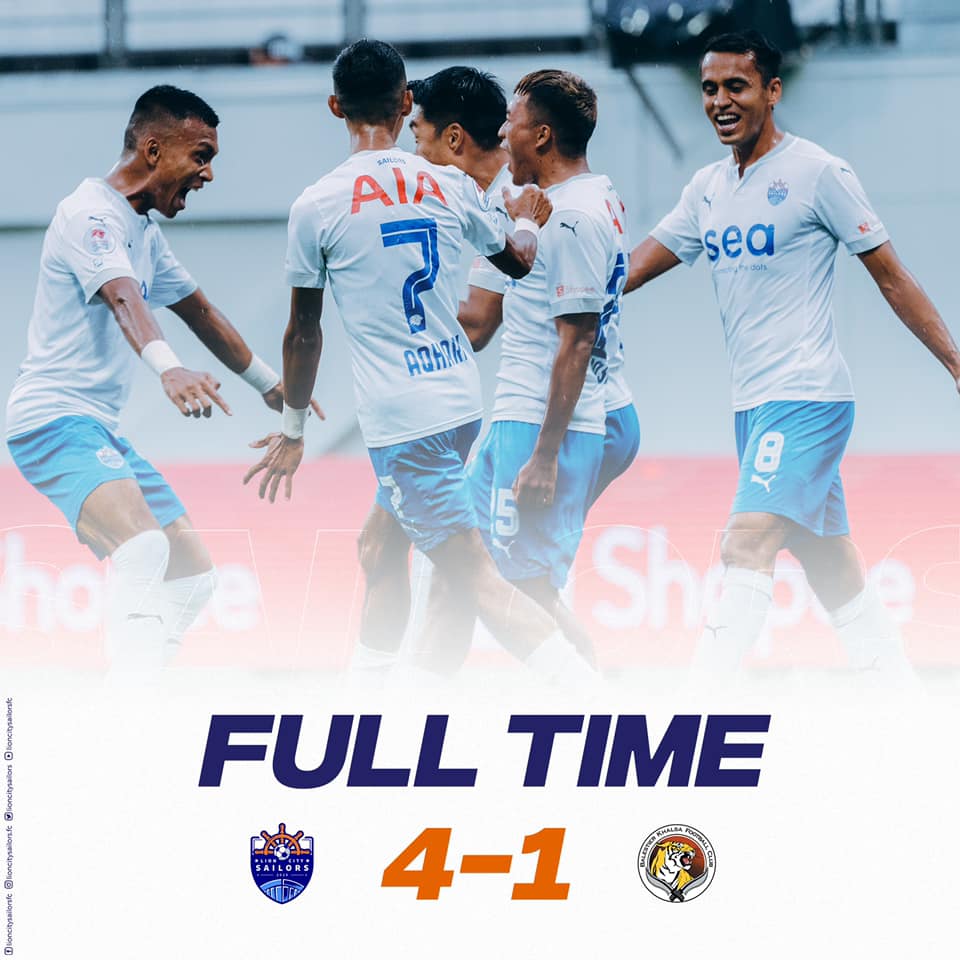 With the 4-1 win, the Sailors took home $150,000 in prize money and will feature in the 2022 Asian Champions League campaign. It was a season which saw the club under the reign of 3 coaches. Australia's Aurelio Vidmar left early in the season with less than a year at the helm. LCS' Under-21 coach Robin Chitrakar then became the interim coach of the senior side. And former Ulsan Hyundai coach Kim Do-Hoon came in June and signed a 2.5 year deal with the Sailors.
Chia Han Keong is a freelance journalist who has covered both Singapore and international sports extensively for the past 18 years. He was the sports editor of bilingual tabloid My Paper, and has also worked for The Straits Times and Yahoo News Singapore. He has covered four SEA Games (2009, 2011, 2013, 2019), two Asian Games (2010, 2014) as well as the 2008 Beijing Summer Olympics and the Tokyo 2020 Olympiad. He counts himself as a massive Liverpool, LA Lakers and Rafael Nadal fan.
Related Events & Programmes