Team Singapore
ROAR with Team Singapore at the IFF Women's World Floorball Championships!
by Circle Stories, on November 25, 2021 16:00 PM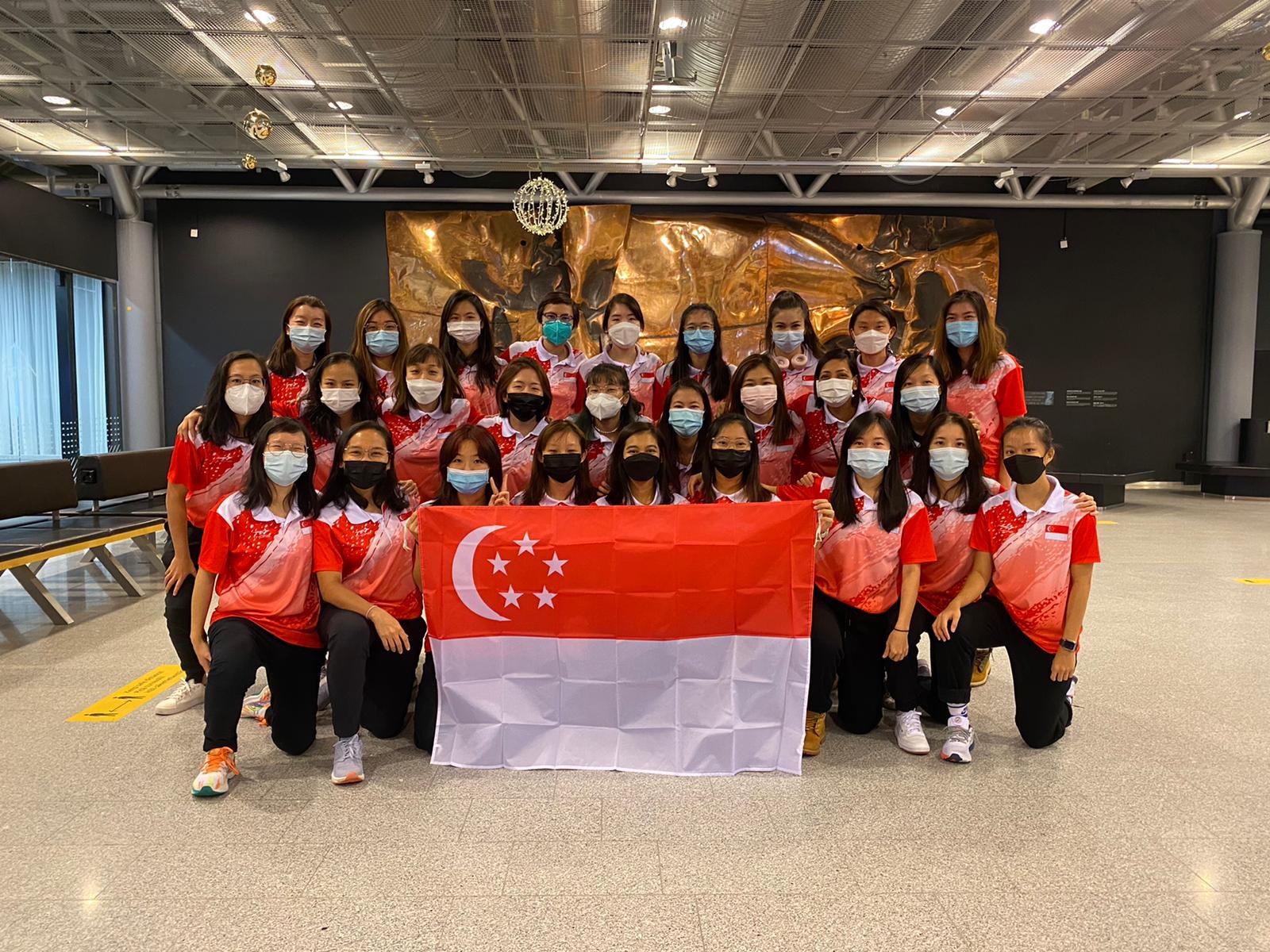 (Team Singapore in Finland for their recent training stint - Photo Credit : Singapore Floorball Association)
By Raj Kumar
Singapore's Women's Floorball Team will kick off their IFF World Championships campaign on Saturday 27 November in Sweden. It's been 2 years since our Singapore team last competed internationally. It also marks the very first time that Sport Singapore (SportSG) will be streaming Live matches from this prestigious tournament for local fans. In partnership with Reddentes Sports, SportSG is proud to showcase Team Singapore's's best floorballers, competing on the grandest stage, exclusively on ActiveSG Circle. With the move towards competing again in the international arena, ActiveSG Circle will stream all matches involving our Team Singapore Men and Women in the respective World Championship campaigns from 27 Nov – 11 Dec 2021.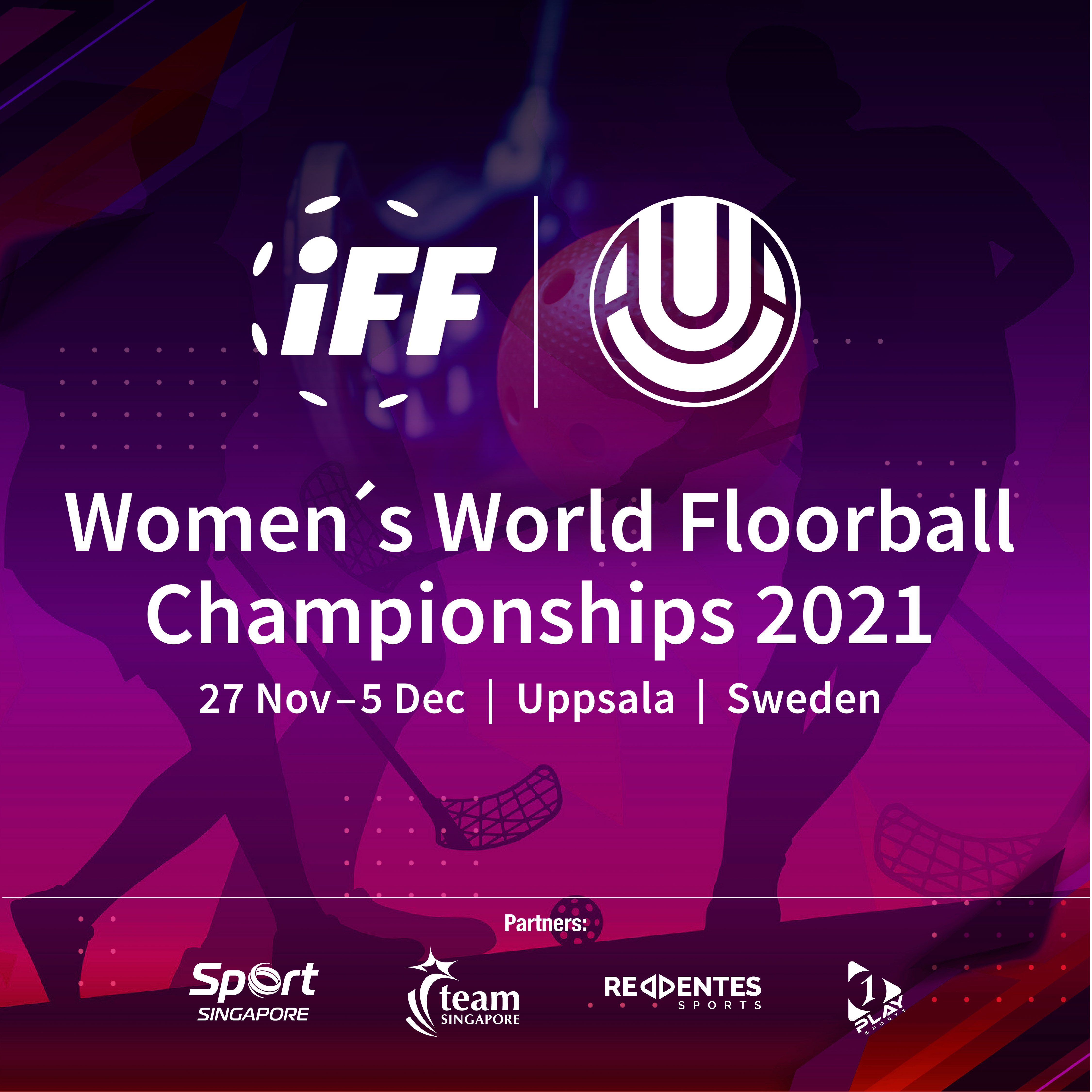 Coincidentally, Singapore's women's floorball squad's last international outing was in December 2019 at the World Championships, when they secured their highest ever placing – 12th / 16 teams. Back then, just before the start of the global pandemic, TeamSG competed at the SEA Games in Manila and successfully defended their floorball Gold medal. The team immediately flew home after picking up Singapore's very 1st Gold at the Manila Games, rested for 24 hours and they "jetted off" to Switzerland for the World Championships. It was an unprecedented move to go from 1 Major Games to another.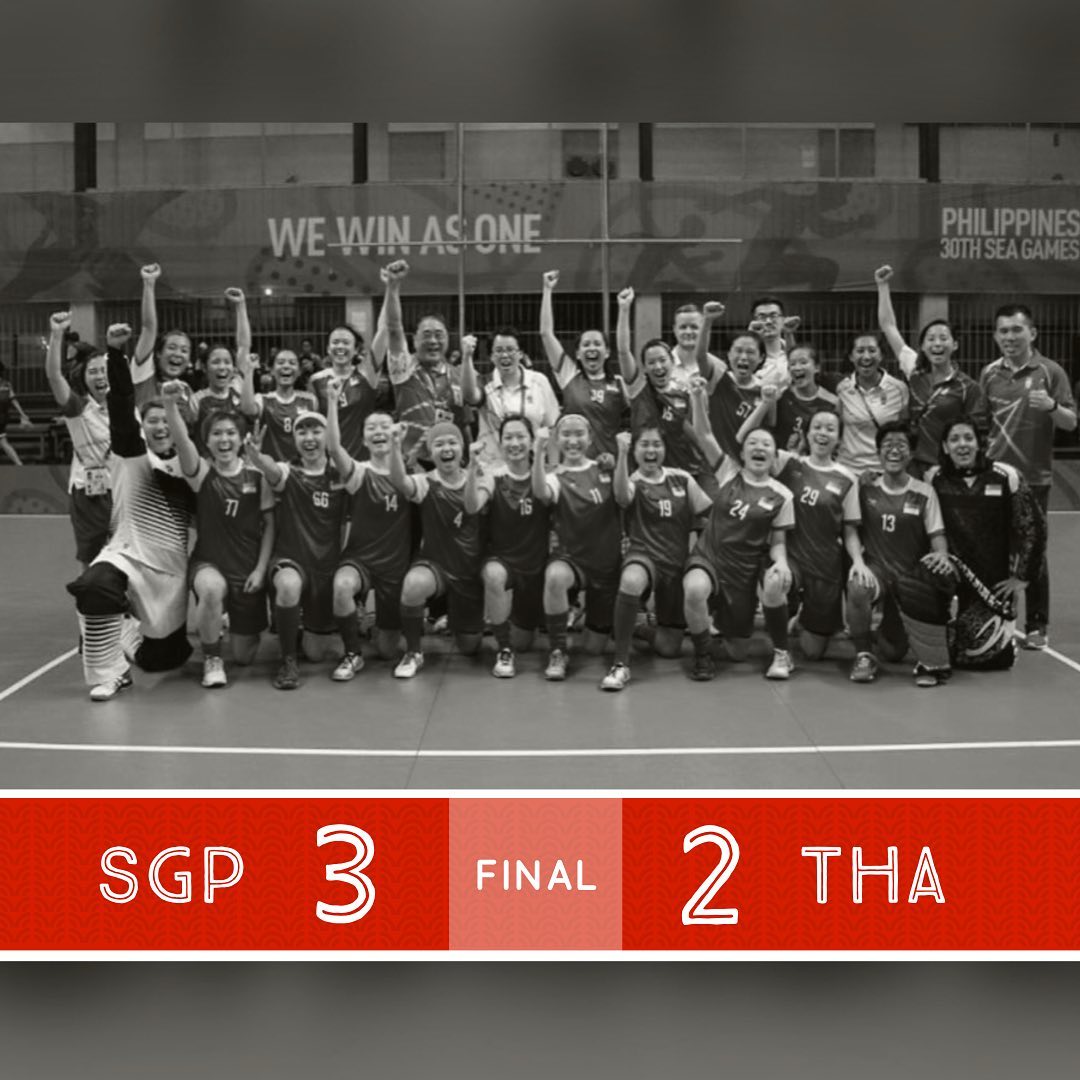 (TeamSG defeated Thailand in the Finals, to retain the SEA Games Gold medal at Manila 2019. Photo Credit : Singapore Floorball Assn)
Riding on that winning momentum from Manila's success, our Singapore women went to defeat Australia, Thailand and the USA in their Group matches to finish at the top of the standings. They advanced to the Playoff round, but lost to Germany 7-6, as the latter moved on to the quarter-finals. TeamSG had 1 more match though to play and in the rematch against the Aussies, the Republic triumphed and claimed a 12th place finish. It was elation all around and it also marked the end of a brilliant 2-year coaching stint by Louise Khng.
With Covid-19 going global, all international training or competitions overseas came to a complete halt. And our floorballers faced tough challenges trying to train as a team, due to the various safety management measures in place. But they persevered on and finally after almost 22 months, our women's team embarked to Finland for their first and only overseas training stint. That's before heading straight to the World Championships in Sweden, where they'll meet Norway, Estonia and a team from Russia in the Group stage.
During their 10-day trip in Finland, Circle News (SportSG) caught up (via an email interview) with Lim Jin Quan (Head Coach) and Michelle Lok (Captain), just before they embarked for Sweden.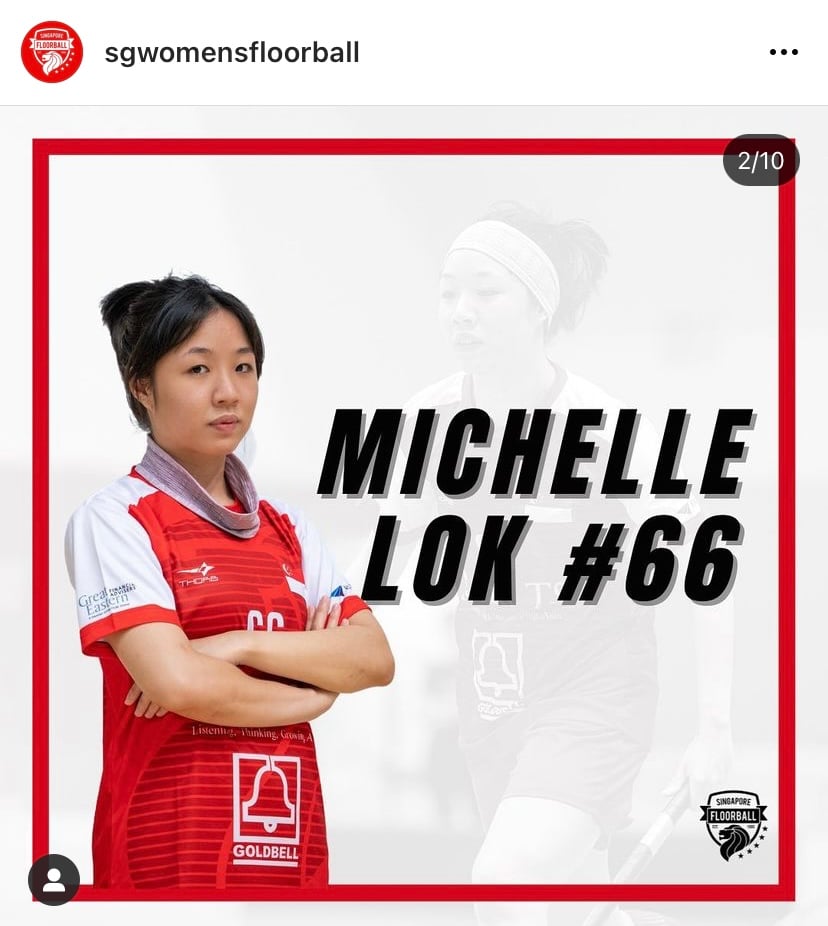 For Captain Michelle Lok
1 )How is your 10-day training trip coming along?
M : Everything's been going well so far. Everyone's focused on our main objective here, plus a little fun here and there. We just had our first international friendly after 2 years. It was challenging and enjoyable, a really great booster for us.
2)What has Coach JQ been working on, as you fast approach the start of the World Champs on the 27th?
M : We are fine tuning our tactics and working on being both mentally and physically ready. One of the most challenging aspect is the aggressiveness of the competition. Especially with a couple of new players in the team, we need to ready ourselves to perform at our peak during World Champs.
3)This is your very 1st overseas stint as a Team in more than 20 months. Can you describe how it was, to have been limited by the safety restrictions and not train as a full team for more than a year?
M : It was challenging to facilitate a fast paced and high intensity training with the restrictions. We did not know what to expect initially, but Coach JQ focused more on our individual technical and tactical aspects of the game which made training more effective.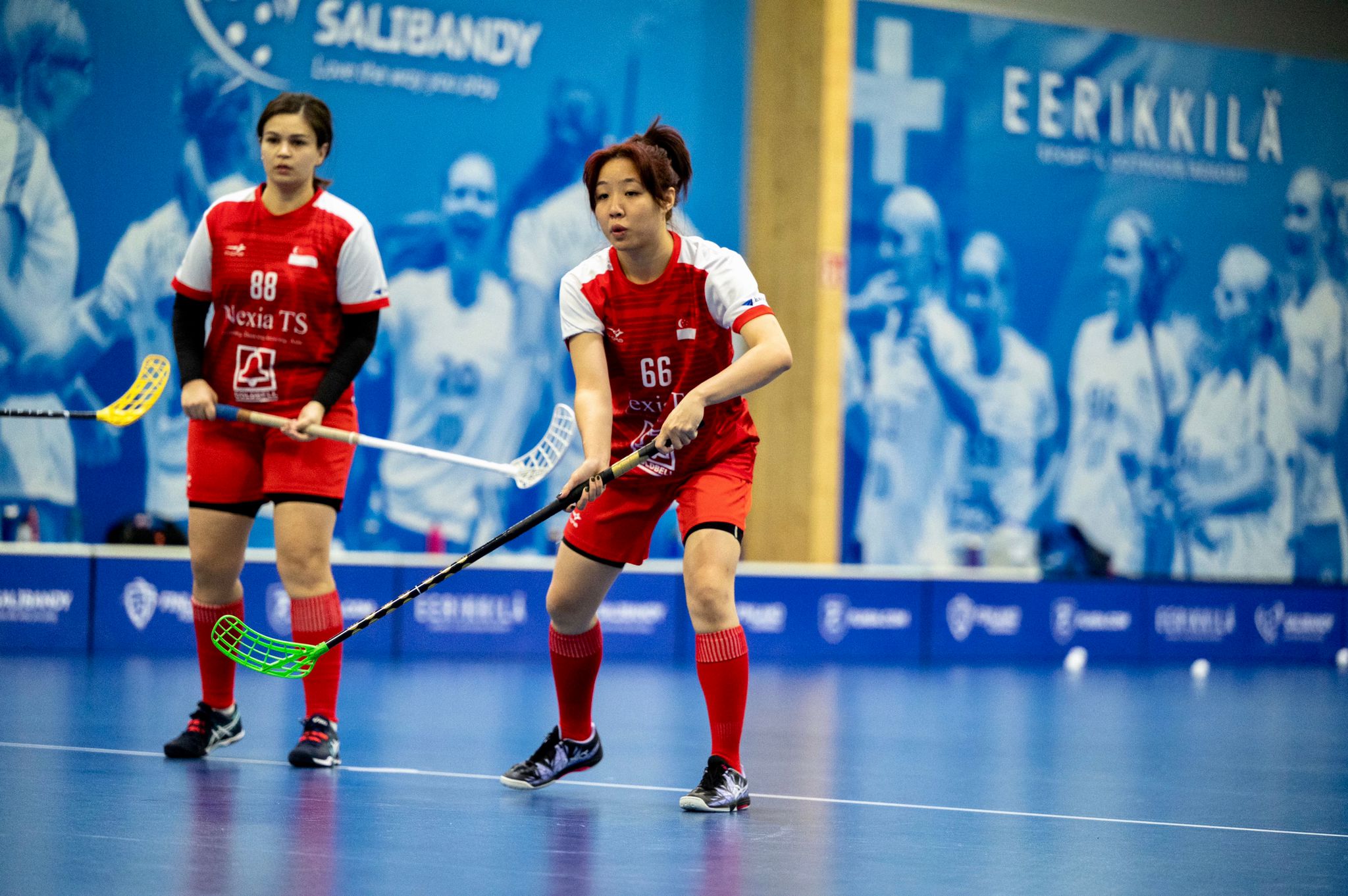 (TeamSG Captain Michelle Lok. Photo Credit : S'pore Floorball Assn)
4)Over in Sweden, TeamSG will be up against a Russian side, Estonia and Norway in the Group stage. How well do you know these 3 teams, Michelle?
M : We've only played against Estonia once in 2017. As for Russia and Norway, we have never faced them in recent years. In my opinion, all of them would be physically and technically sound and it would be interesting to see how we fare against them.
5)2 years ago, it was a 12th place finish at the World Champs - best result for your Team since the format changed in 2011. What are you hoping this time round from your team-mates?
M : I'm confident that we will give our all to represent the country with pride and honour.
6)With Floorball being excluded from the Hanoi SEA Games next May, you won't be able to defend the Gold. So what's the plan for 2022?
M : Currently, the Asian Indoor Martial Arts Games which was scheduled to happen in March 2022 has been postponed to 2023. At this moment, the plan would be to grow physically, mentally and technically stronger.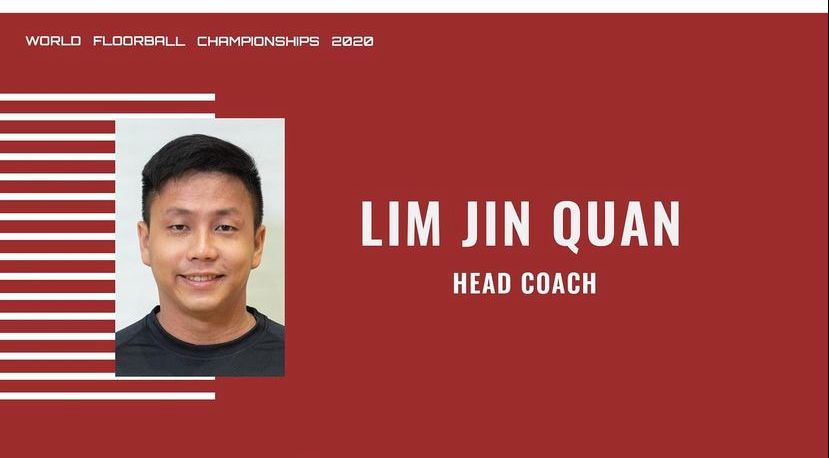 For Coach Lim Jin Quan
1)How tough was it for you to be able to train your floorballers during the last 1.5 years, with all of the SMMs in place?
Coach : The situation is mirrored across all sports, where the initial transition was tough to get by. We were faced with multiple disruptions to the training programme with the circuit breaker and SMM measures. Being a team sport, we had to take additional precautions to manage the risks because of the number of players we have in the training squad. We need to be quick to adapt to the evolving procedures and changing SMMs and staying vigilant to protect our athletes and their loved ones.
Over the 1.5 years, we have learnt to work with the measures. We have recognise that it is our responsibility as the national team to be professional in our craft and socially responsible to the national battle against the pandemic.
2) Did you have any doubts that this World Champs, which was already postponed from 2019(2020), might suffer another delay again to 2022?
Coach : We have been monitoring the situation closely, having been informed of the confirmation of the competition in late September. "What if?" takes a different meaning for the team. We do not conform to the mindset of uncertainty, illustrated by the example of "what if the competition does not happen?".
It's rather viewed as an opportunity, to be able to compete overseas despite living in a pandemic. It is our fuel to direct our efforts and focus on our team objectives for this World Championships.
3)So with this 10-day training camp, how long would you say, you've been preparing the Team for the World Champs? And what are you working on at this final stage of preparations?
Coach : Our team has benefited from a centralised training model, a progressive training programme where our athletes are engaged on a consistent basis to prepare ourselves for the competition. In this last stage of preparation we are on the free hit set piece and other special play situations.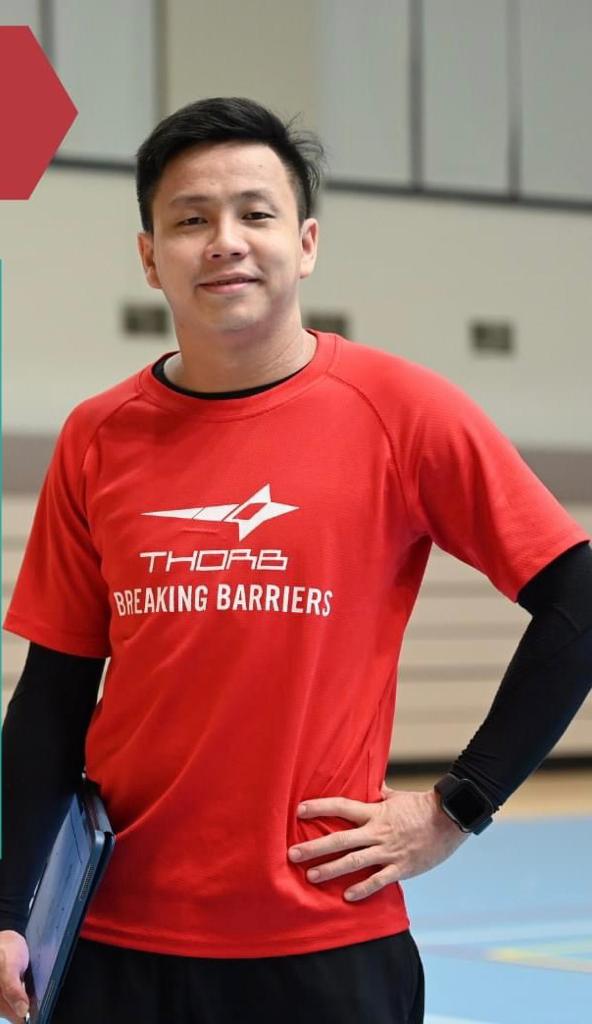 4) Are there 1 or 2 players you would like to give a special mention, based on their current workrate and performance?
Coach : Jowie Tan, co vice-captain of the women's team. Jowie has displayed exemplary leadership, showing what it means truly sacrifice for the passion of the sport. Jowie works as the project director at Uchi LLP, an interior design consultant and project management for residential and commercial spaces. She has sacrificed a full month's work to fully focus on leading the team in this World Championships.
SIti Nurhaliza has displayed an incredible amount of resilience, having bounced back from injuries. She has put in the work in the gym and court. It is the grit mentality that has propelled her to be a strong attacking threat.
5) TeamSG will be up against a Russian side, Estonia and Norway in the Group stage in Sweden. 2 years ago, Singapore topped their Group with 3 straight wins and lost out to Germany by just 1 goal in the Round of 16. What are your hopes and expectations this time round?
Coach : It is exciting for us to be in strong grouping, to play against non-Asian teams, opponents whom we have not faced for a long time. Our goal is to be the top 2 in the group stage, to be able to qualify for the top 12 playoffs. We aim to be the best Asia- Oceania country in the tournament.
6)Do you know what the team will be up to in 2022?
Coach : To be honest, that thought isn't in our mind at this current stage. Our eyes are focused on the task at hand, to prepare the team to be at their best at this World Championships. With that said, the roadmap has been put into work for the next couple of years. We are resolute to enable an ecosystem for sustainable success.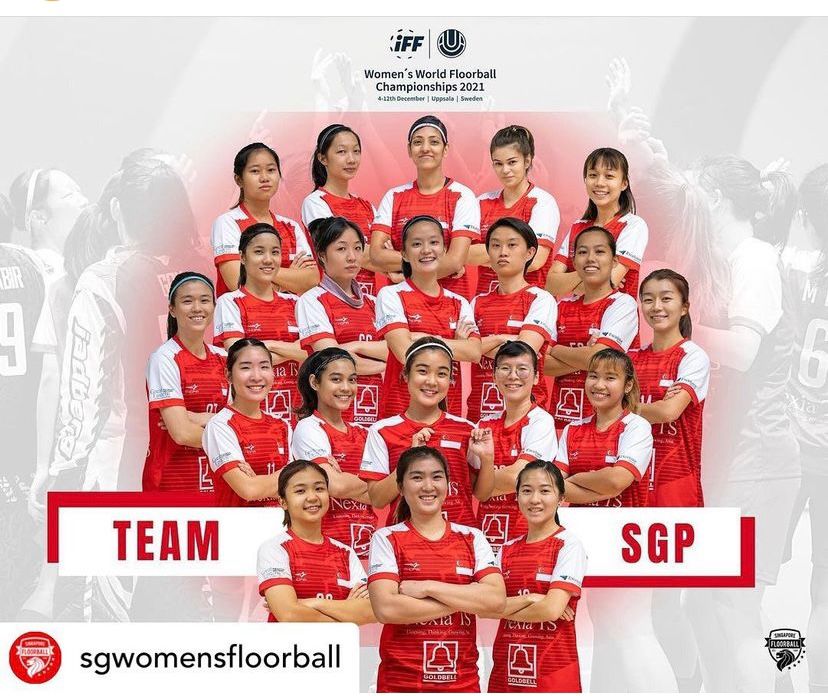 Match Schedule (SGP Time)
Singapore vs Estonia : 7pm, Saturday 27 Nov
Singapore vs NFR : 10pm, Sunday 28 Nov
Singapore vs Norway : 1am, Tuesday 30 Nov
*All TeamSG matches will be live and exclusive on the ActiveSG Circle, including matches in the semi-finals and finals.
It's been an extremely tough journey for the Women's Team to have reached the World Championships in Sweden. Now with all the preparations done, we wish them a Safe, Exciting and truly Memorable campaign and as always, Do Singapore Proud :)
Raj Kumar's been in Singapore's sports reporting and broadcasting scene since 1997. He was the former Sports Editor and Presenter on Power 98FM (SAFRA Radio) and 938LIVE (Mediacorp Radio). Over the years, he travelled to report on Team Singapore at the 2008 Beijing Olympics and 2012 London Olympiad, including 4 SEA Games cities. As a familiar voice and face on Radio, TV and online sports, he has produced and hosted more than 650 talkshows and programmes.
Recent Events & Programmes