Team Singapore
Clash of top 2 seeds in Men's Singles, sees Kean Yew settling for 2nd SEA Games silver!
by Circle Stories, on May 22, 2022 16:00 PM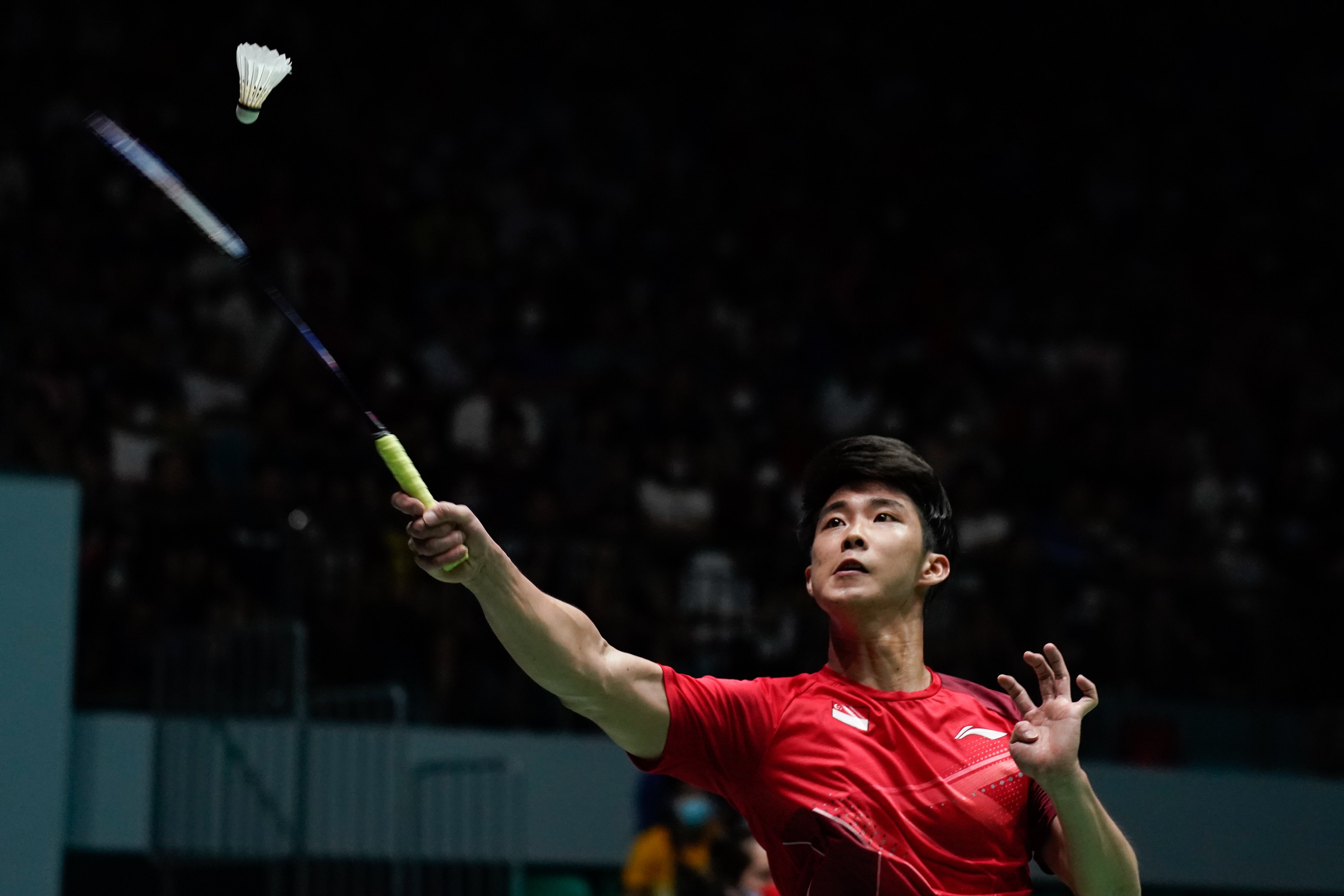 (Team Singapore's Loh Kean Yew. Photo Credit: Sport Singapore/ Lim Weixiang)

By May Chen

Fans, both those at home and even local spectators at the Bac Giang Gymnasium, hoped for it. Sports officials desired it. The nation pined for it – and has done so for almost 40 years now.

Ultimately, though, no one wanted to win more than the world champion himself.

Loh Kean Yew fell short of gold on Sunday (May 22), losing 21-13, 21-13 to Thailand's Kunlavut Vitidsarn (2nd seed) to settle for silver at the Hanoi SEA Games.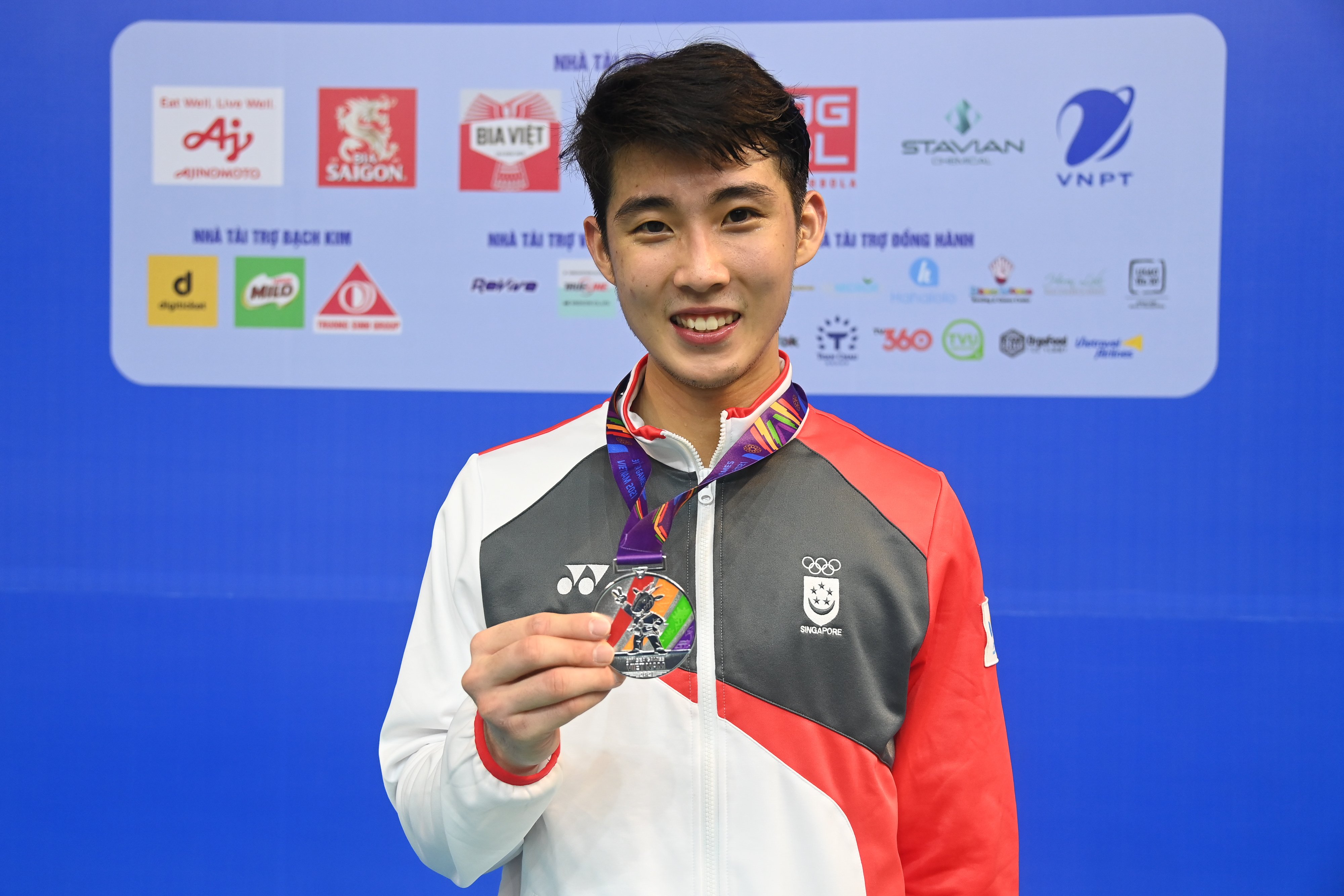 (Team Singapore's Loh Kean Yew with his 2nd straight Men's Singles Silver at the SEA Games. Photo Credit: Sport Singapore/ Lim Weixiang)
It is the 24-year-old's second straight runner-up finish at the biennial Games, and his third medal in this event. He had won bronze on his debut at the 2015 edition at home.

Speaking to the media after he was awarded the silver medal, he mentioned disappointment, but he also mentioned something else more: fatigue.

He said: "I'm a little disappointed. I think I could've played better, so there are some regrets. My opponent was more prepared than me today. I think I can definitely play better than this. I'm feeling quite tired."

Kean Yew is known on the professional circuit for not just the quality of his shots, but the speed at which he delivers them. But on the day he needed his quick feet to send him to the top of the podium as he carried the hopes of a nation, his legs just could not carry him fast enough.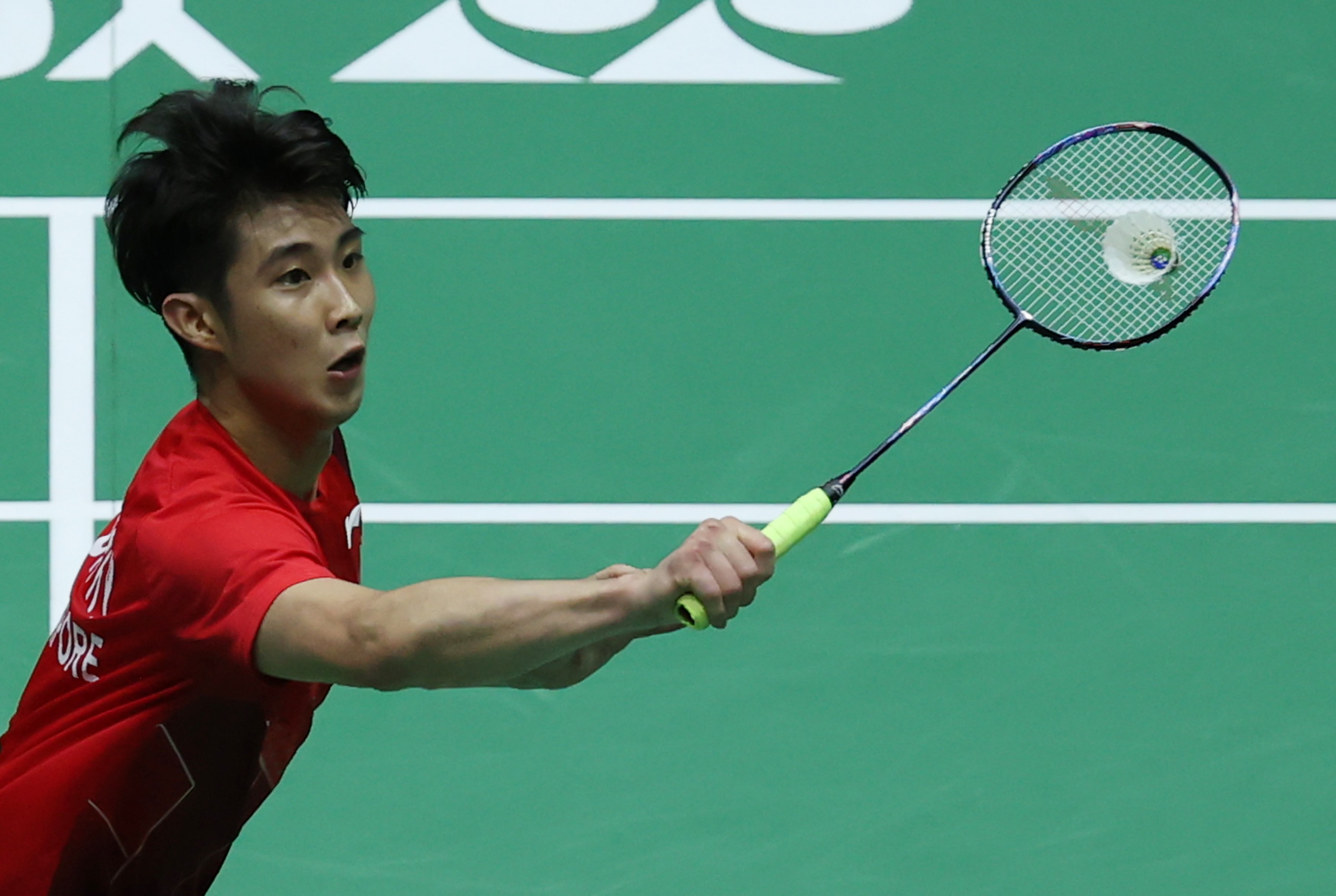 (Team Singapore's Loh Kean Yew. Photo Credit: Sport Singapore/ Lim Weixiang)


Little wonder, given the punishing schedule the Singaporean has been through in recent weeks. While his opponents opted to take a break from the SEA Games after their exertions at the Thomas Cup, which were held in Bangkok until May 15, the 24 year old shuttler featured heavily in the tournament before travelling to Vietnam for the Games.
SEA Games defending champion and world No. 6 Lee Zii Jia of Malaysia, world No. 5 Anthony Ginting of Indonesia, as well as 2017 Games champion and world No. 8 Jonatan Christie all gave Hanoi a miss.

Said Kean Yew: "Definitely, I'm tired. My opponent was also tired, but I think he managed it better than me. (It's) more of fatigue. I still did my best and I tried to overcome my fatigue. I gave it my all and fought until the end. It just wasn't enough. It's been a good run. Time for a little break, and back to training after that."

The result means Singapore will continue its wait for a men's singles champion. Wong Shoon Keat's victory in 1983 remains the Republic's only triumph in this event.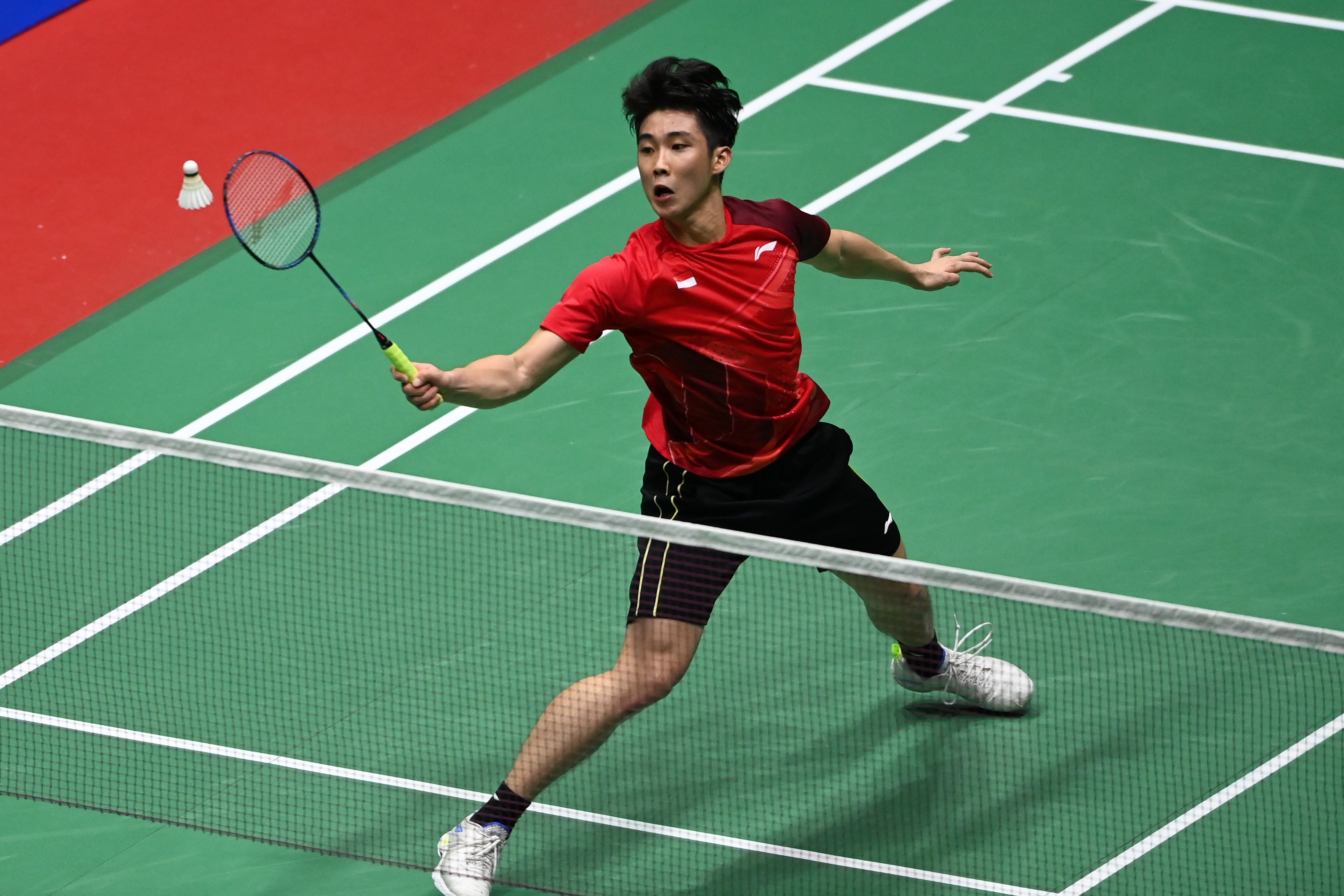 (Team Singapore's Loh Kean Yew. Photo Credit: Sport Singapore/ Lim Weixiang)
Apart from Kean Yew's silver, the badminton team also won 5 bronzes: in the men's and women's doubles, men's singles, men's and women's team events.

Said Singapore Badminton Association technical director Martin Andrew: "The SEA Games in badminton is a hard competition. We have some of the world's badminton 'powerhouses' in Southeast Asia. It means that even their second teams are a strong prospect.

"Every competitive match gives players crucial learning points, as long as they aim for the best level of performance. I'm confident that players have done this and as long as they debrief effectively with their coaches, then they can have good learning experiences which will be useful for future tournaments."
For the latest Team Singapore coverage and news, follow Team Singapore on their social media channels (Facebook, Instagram, TikTok) or visit the official Team Singapore website.
Related Events & Programmes