Team Singapore
Don't be a Worrier, Be a Warrior : TeamSG's Boxers remember the iconic words of their legendary Coach!
by Circle Stories, on May 15, 2022 16:00 PM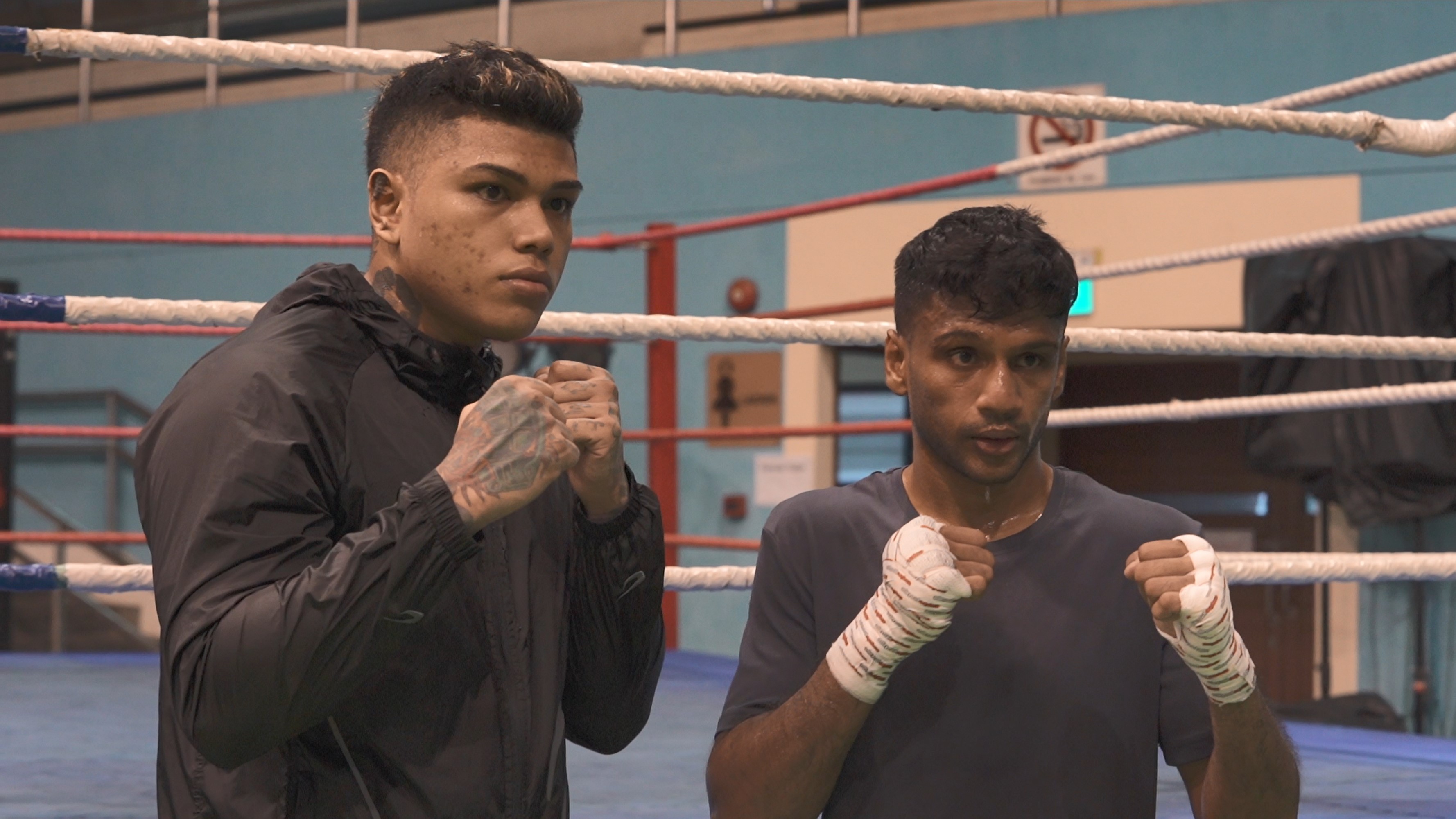 (TeamSG Boxers Md Dinie Hakeem & Md Hanurdeen Hamid at training in Singapore. Photo Credit : Sport Singapore)
By Raj Kumar
Singapore last won a Boxing Gold medal at the SEA Games in 1985. That was by the performance in the ring in Bangkok by Team Singapore's Md Mukhlis Amat. And over the last decade, one athlete in the Republic, has been trying his level best to end that gold-medal drought.
Competing in his 6th SEA Games campaign in Hanoi, Md Hanurdeen Hamid has already bagged 1 Silver and 2 Bronze medals in his lightweight class. And the 28 year old, who quit his job for the last 3 months to focus and train for Hanoi, is more determined than ever, to bring the championship gold home!
Joining "Hanu" in Hanoi is a 2nd-time SEA Games athlete, Md Dinie Hakeem. Aged 25, he won a bronze at the Kuala Lumpur Games in 2017 and is making a comeback after 5 years! Both boxers have had to undergo several challenges in the last 2 years to prepare for the current SEA Games. With limited training time in gyms and the total absence from training and competing overseas since Feb 2020, both TeamSG boxers are very well aware of the challenges to come in Hanoi.
Meanwhile, Sport Singapore, caught up with both athletes recently on 11 May. On the pre-taped Zoom chat, SportSG's Raj Kumar spoke to them about the competition formats, their late coach Balasundram, training sessions during Covid-19, hopes, targets and much more. (See Interview Below)
For the latest Team Singapore coverage and news, follow Team Singapore on their social media channels (Facebook, Instagram, TikTok) or visit the official Team Singapore website.
Related Events & Programmes