Team Singapore
Historic SEA Games gold medals in English Billiards doubles, Xiangqi for TeamSG!
by Circle Stories, on May 20, 2022 16:00 PM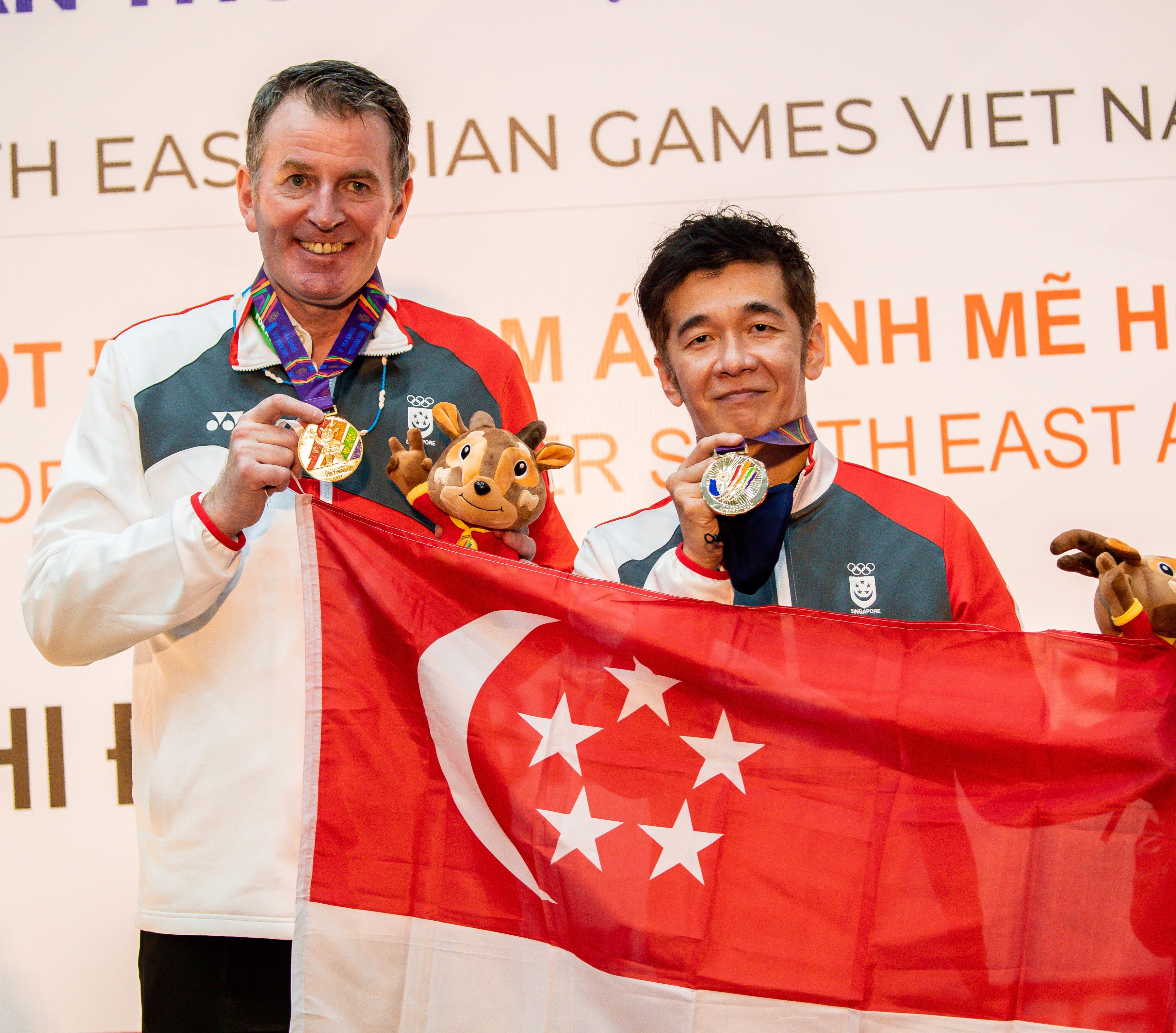 (Team Singapore's Peter Gilchrist and Alex Puan celebrate their historic Doubles gold. Photo Credit: SNOC/ Kelly Wong)
By May Chen

TeamSG picked up some historic titles on May 20 at the Hanoi SEA Games, winning gold medals in some events for the first time.

There was a long-awaited win in Cuesports that finally came after past near misses, as well as a first-ever gold in xiangqi.

Singapore's athletes won 3 gold, 1 silver and 8 bronzes on Day 8, adding to an overall tally of 47 gold, 44 silver and 65 bronzes.

From coach and charge to teammates that make billiards history
Peter Gilchrist and Alex Puan beat Myanmar 3-1 in the English Billiards doubles, finally clinching a title that had long eluded Singapore. It was the 6th time Peter had attempted to win this gold, having clinched a silver and four bronzes since 2009.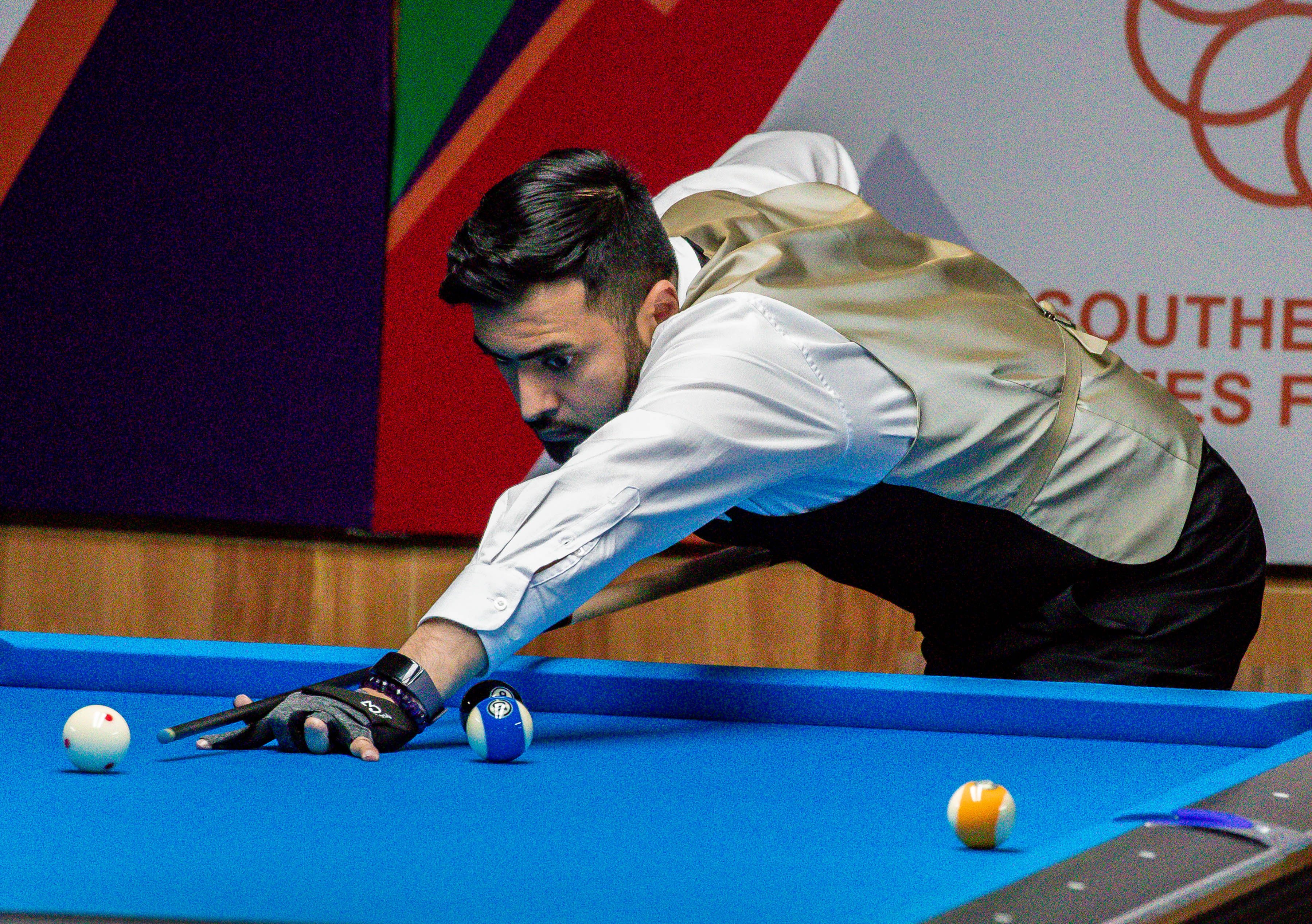 (Singapore's Sharik Sayed in action. Photo Credit: SNOC/ Kelly Wong)
In the men's 10-ball pool singles, Aloysius Yapp and Sharik Aslam Sayed both took joint bronzes, after being beaten in their respective semi-finals.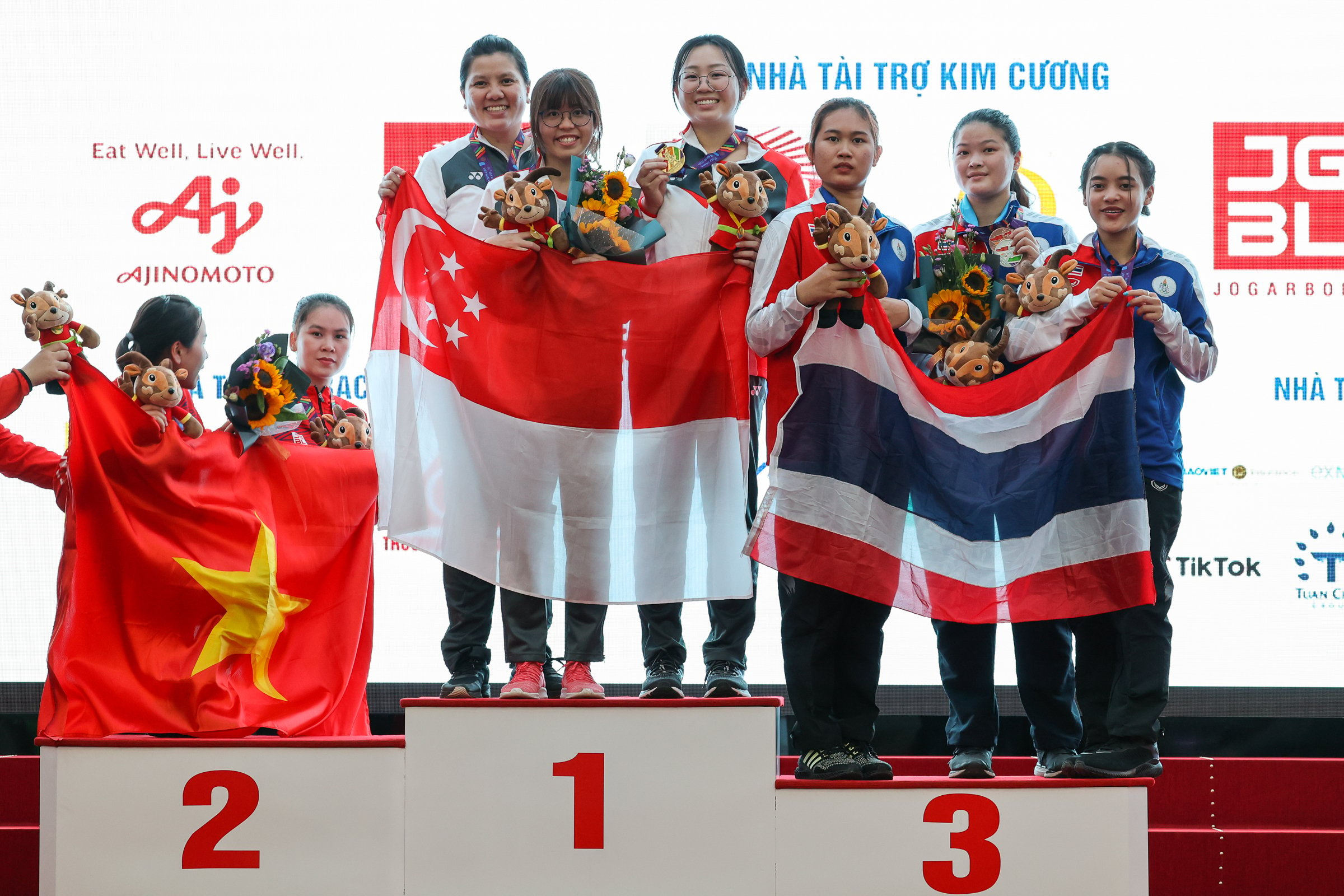 (Singapore bags Team Gold in Women's 10m Air Pistol final - Photo Credit: Sport Singapore/Stanley Cheah)
Women's air pistol shooters' team effort earn gold

Teh Xiu Hong, Teo Shun Xie and Amanda Mak won the women's 10m air pistol team gold, when their combined score of 1,697 put them top among six nations.

It was Xiu Hong's 2nd gold medal, after the 27-year-old also won the 25m individual pistol two days earlier. She, as well as Shun Xie did well enough to qualify for the final and finished seventh and fifth overall respectively.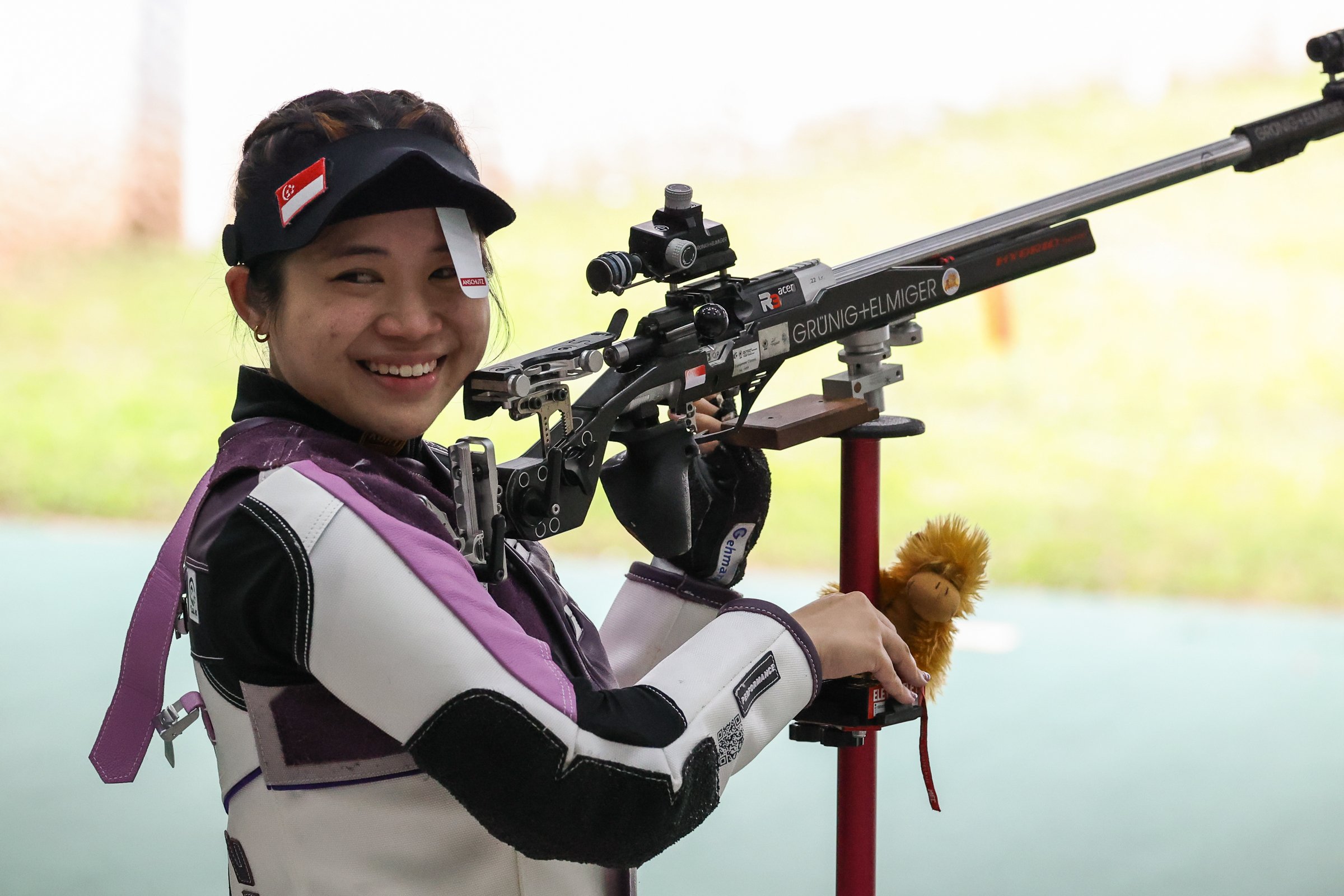 (Martina Veloso takes the bronze in Hanoi - Photo Credit: Sport Singapore/Stanley Cheah)


Martina Veloso posted 435 points to clinch a bronze in the women's 50m three positions, her first SEA Games silverware in this event. She has two gold medals from the 2017 and 2015 editions, when she specialised in the 10m air rifle.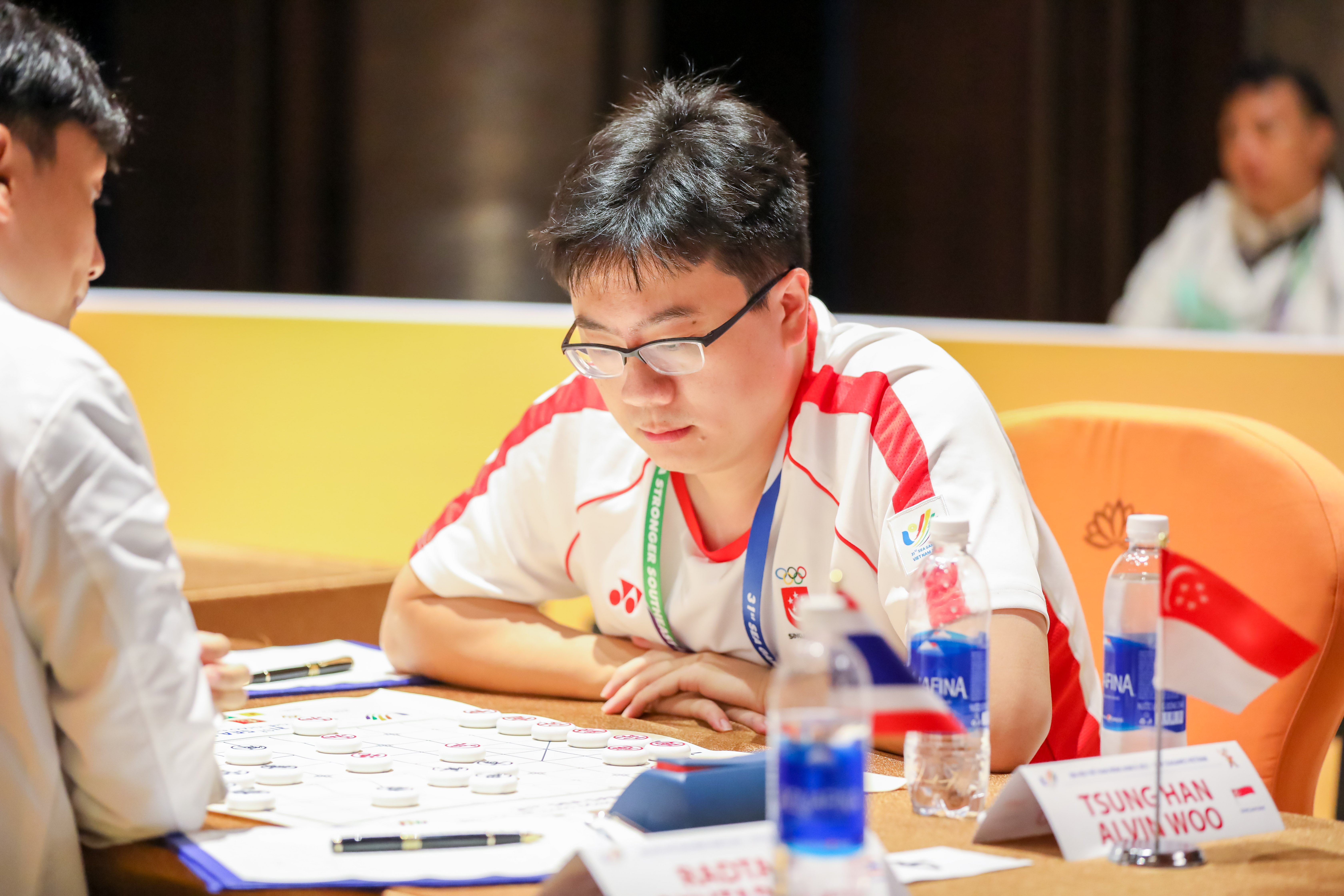 (TeamSG's Alvin Woo played his way to historic finals win in Hanoi 2021. Photo Credit: Sport Singapore/ Dyan Tjhia)

Historic xiangqi gold triumph for TeamSG

Alvin Woo ensured that Singapore would claim a title at the first time of asking in xiangqi, when he won the men's standard singles event by beating Cambodia's Hok Kung in Round 7 to take gold.

Alvin, Singapore's 8-time national champion, was unbeaten through the seven rounds – winning five and drawing two Vietnamese opponents. Teammate Ngo Lan Huong finished fourth out of eight athletes in the women's event and won a joint bronze.

This is the first time xiangqi has featured at the biennial Games. TeamSG finishes with a gold, a silver and two bronzes.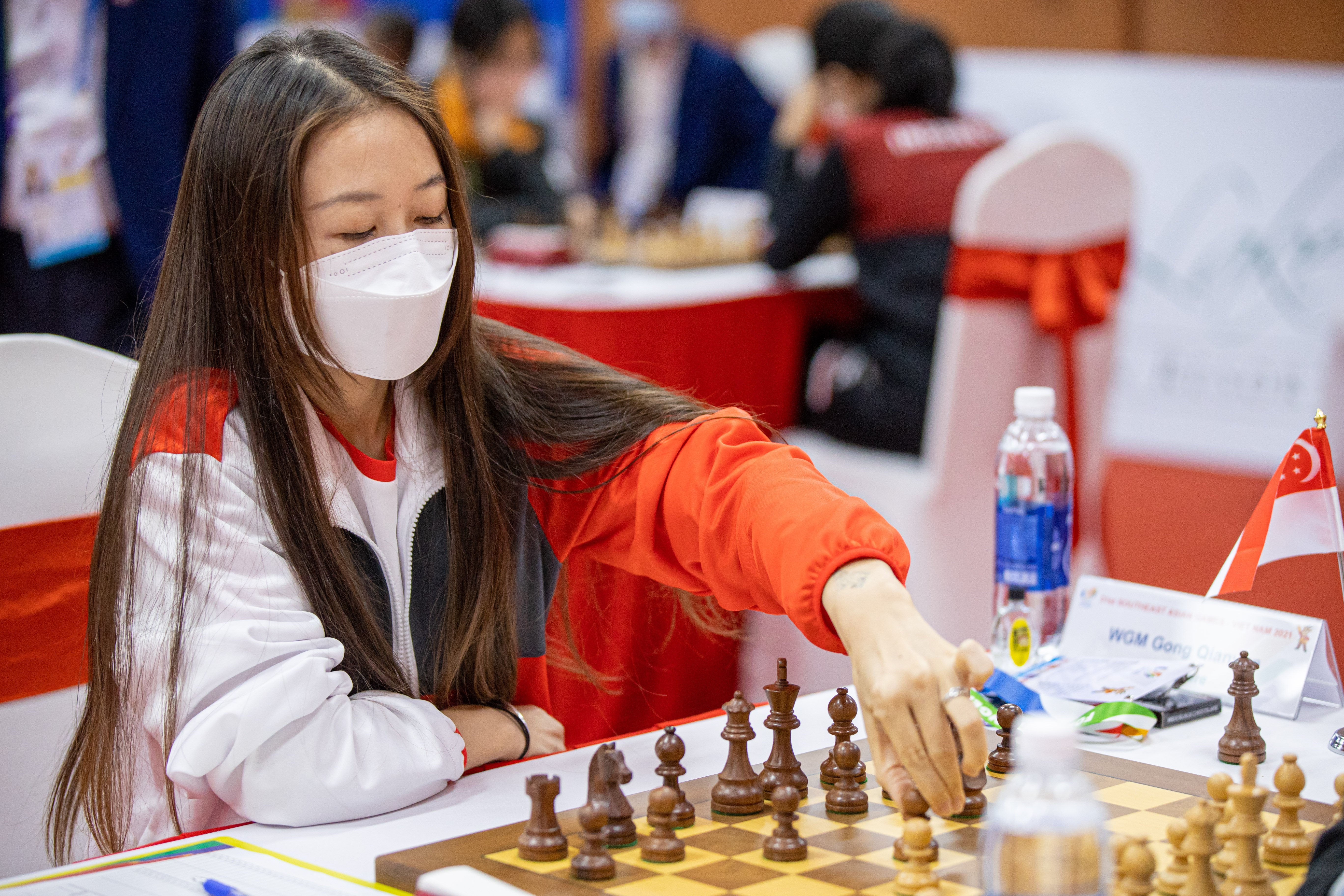 (TeamSG's Gong Qianyun competes in the Women's Individual Blitz semis. Photo Credit: Sport Singapore/ Dyan Tjhia)
Chess masters on the podium again

Tin Jingyao won his third medal of the Hanoi Games, taking a joint bronze in the chess men's individual blitz event, when he lost to Vietnam's Le Quang Liem in the semi-finals.

Teammate Gong Qianyun also came away with a joint bronze in the women's individual blitz, after losing to Sihite Chelsie Monica Ignesias of Indonesia. This is her second medal, after a silver in the women's rapid event a few day earlier.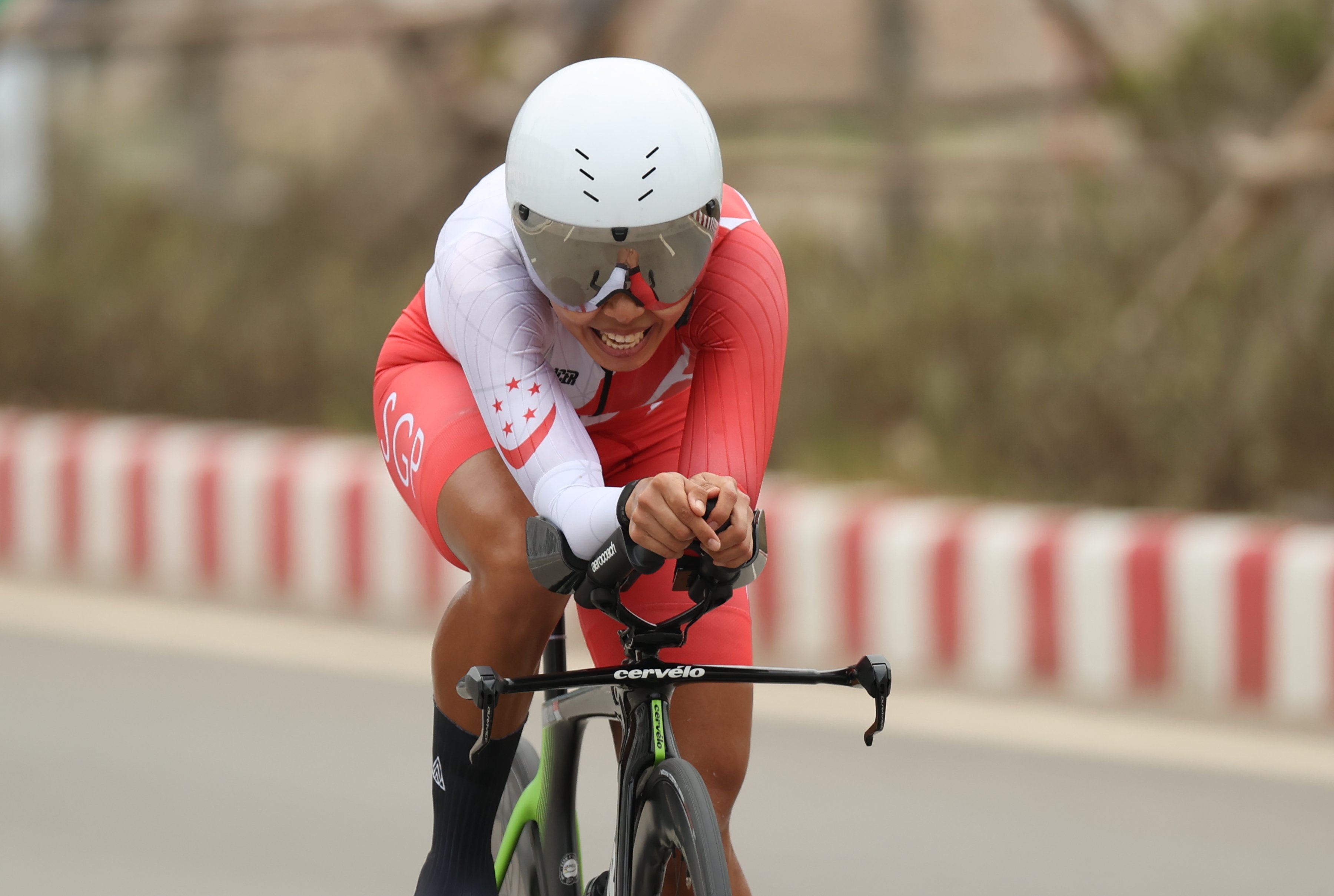 (Singapore's Luo Yiwei in action. Photo Credit: Sport Singapore/ Jeremy Lee)

Cyclist Yiwei repeats feat for silver

Luo Yiwei clocked 40:47.051 in the women's individual time trial finals, crossing the finish line 2nd out of 11 contenders. It is her third consecutive silver medal, after finishing second in the omnium in 2017, and the time trials at the last Games in 2019.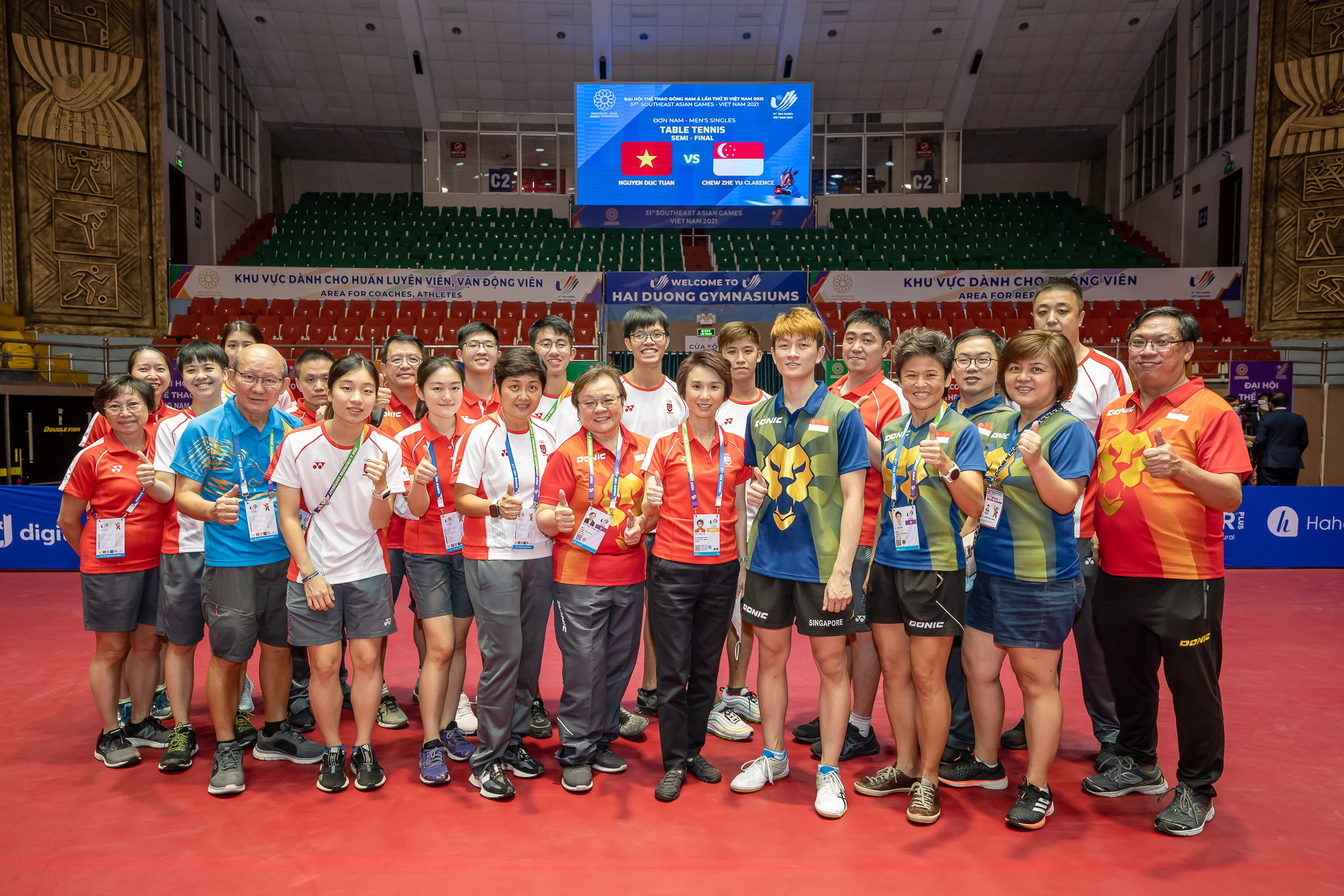 (TeamSG Paddlers in Hanoi 2021. Photo credit : Sport Singapore)


Paddlers finish Games campaign with two golds

TeamSG wrapped up their Hanoi Games campaign with two gold, three silvers and four bronze medals. Clarence Chew and Zeng Jian closed out the last day of the competition with the singles event, both winning bronzes.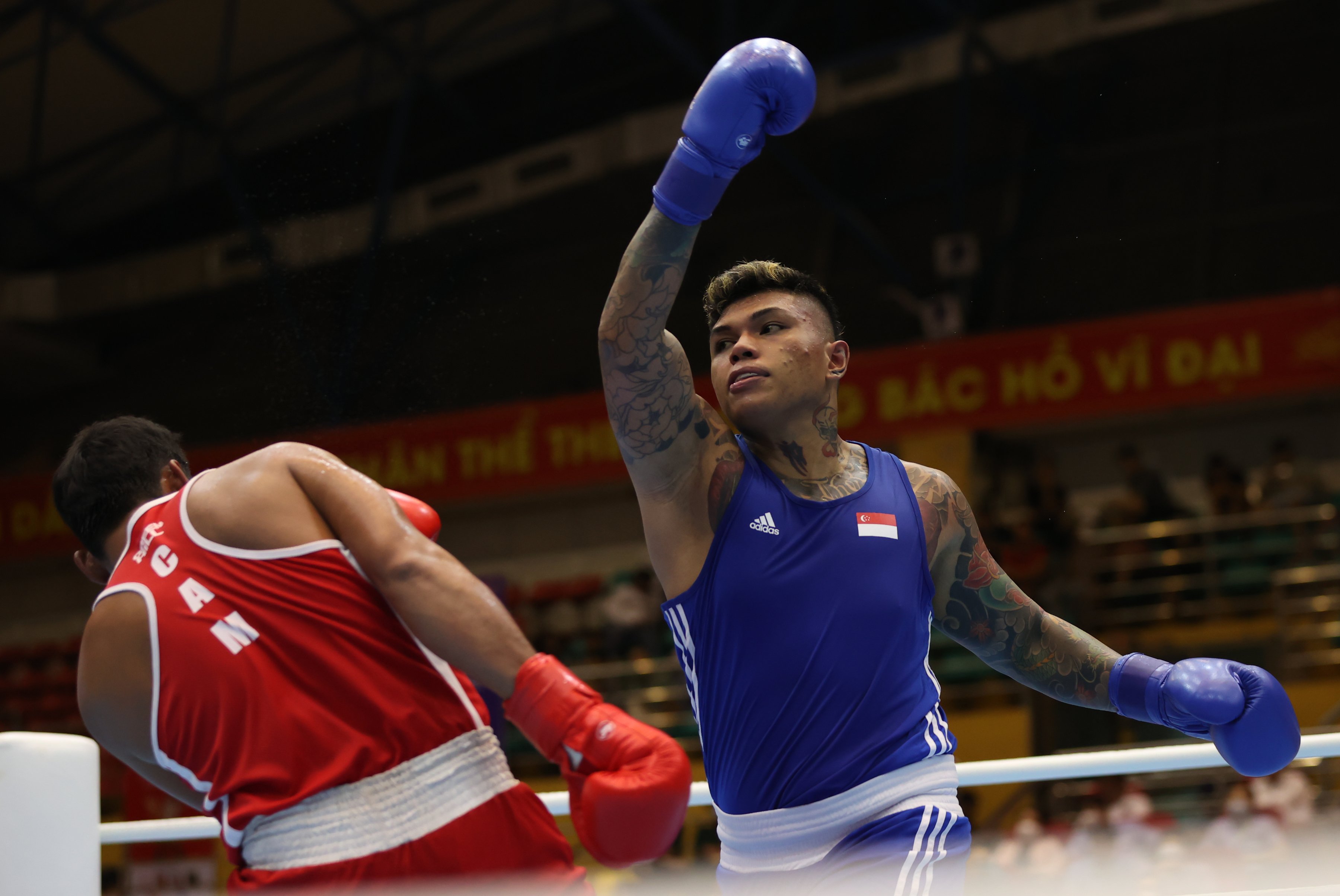 (TeamSG's Md Dinie Hakeem in action. Photo Credit: Sport Singapore/ Jeremy Lee)


TeamSG Boxing wraps up Hanoi Games with bronze medal!
Team Singapore's Muhammad Dinie Hakeem rounded up boxing's stint at the Hanoi SEA Games with a joint- bronze medal on 20 May in Hanoi.
In the semi-final of the 75-81kg weight class, the 25-year-old was beaten by knockout by Cambodia's Phearak Ong and was awarded the joint-bronze. This is his 2nd SEA Games bronze medal. He had won the first at the 2017 Games in Kuala Lumpur, also in the 75-81kg category.
At the end of Day 8, Team Singapore are in 4th place overall with 47 Gold, 44 Silver and 65 Bronze medals.
For the latest Team Singapore coverage and news, follow Team Singapore on their social media channels (Facebook, Instagram, TikTok) or visit the official Team Singapore website.
Related Events & Programmes