Team Singapore
Singapore's Lionesses have a date with destiny at Hanoi Games!
by Circle Stories, on May 9, 2022 16:00 PM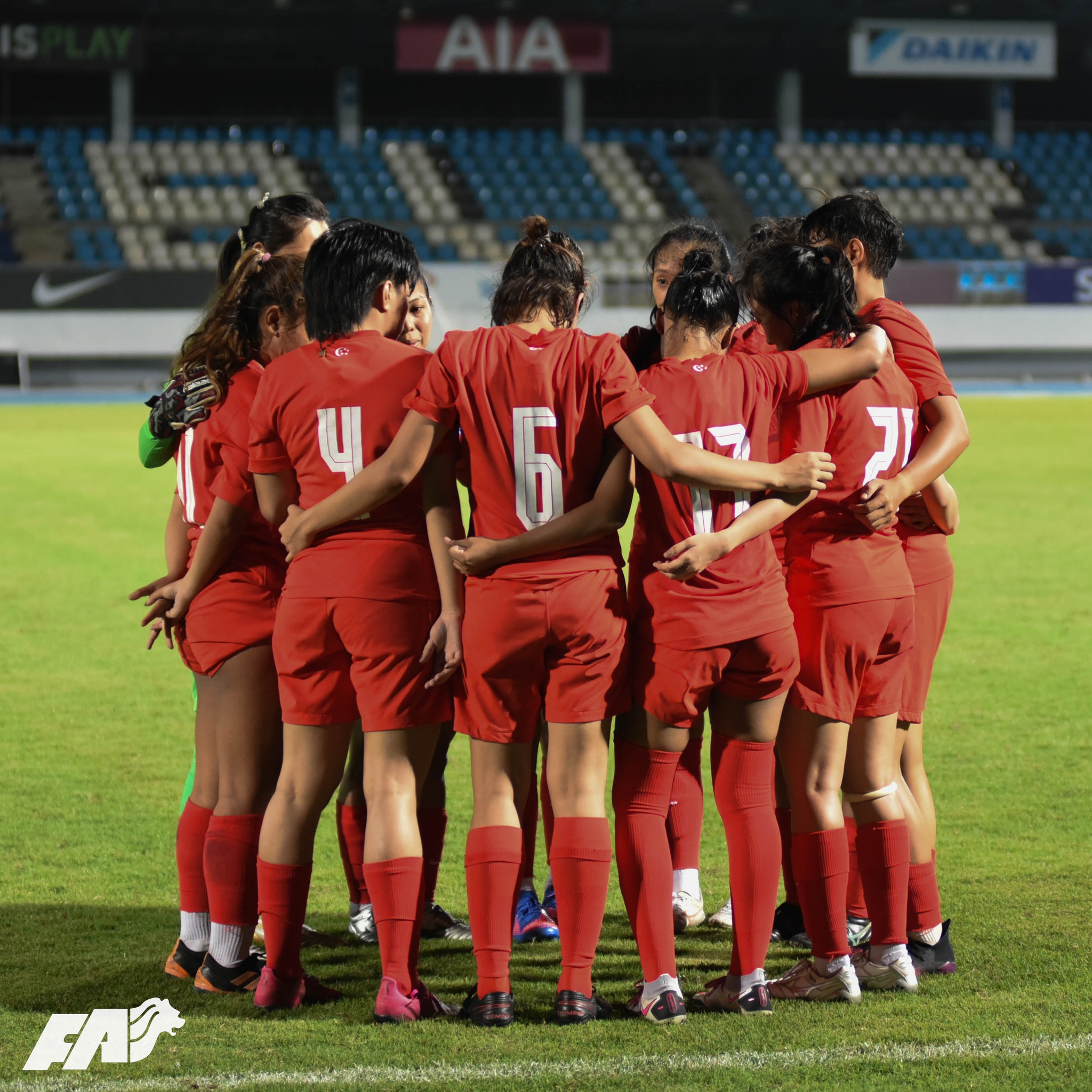 (Singapore's women's football squad. Photo Credit : Football Assn of Singapore)
By Raj Kumar
Mark the date : 10 May 2022 - The day Singapore's national women's squad make their return to the Southeast Asian Games! A 19-year journey comes to an end, when they face Thailand in the opening group match at the 31st SEA Games in Hanoi.
With an average age of 22.9 years, the Lionesses are set to make their 5th appearance overall, having featured in 1985, 1995 and 2001. All 20 players in the team, who will be captained by Ernie Sontaril, will be looking forward to making their SEA Games' debuts.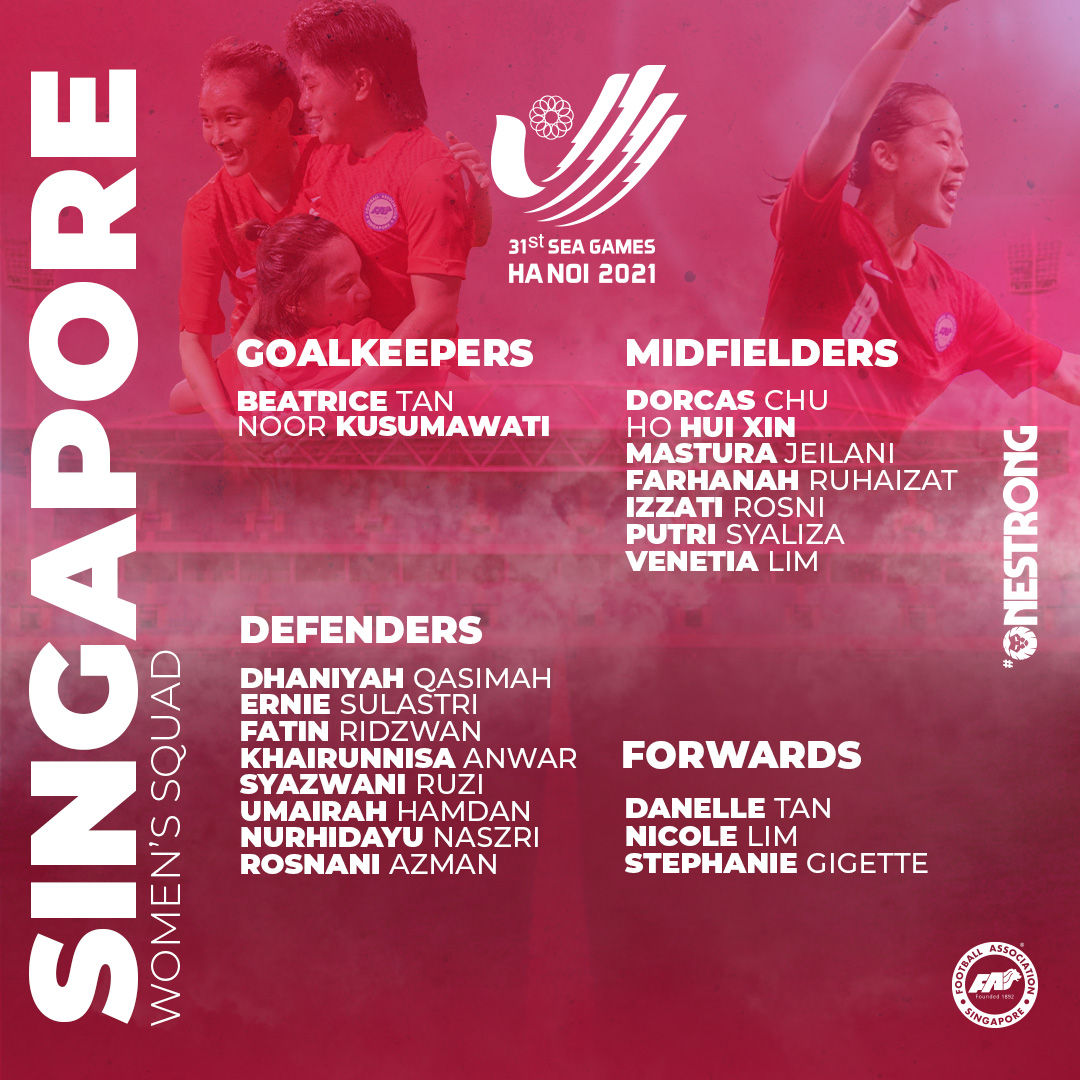 Head Coach Stephen Ng said: "We have prepared for this competition with two international friendly matches at the FAS Tri-Nations Series 2022 and 3 more practice matches in Chonburi, Thailand. Throughout this period, I have emphasized the need for belief and courage, and I am confident that the players will fight and put up a tough challenge for our opponents.
"We may be underdogs going into the SEA Games, given it has been 19 years since Singapore has participated. Regardless, we will be focused on the team's performance and want to make a statement to the region that the Singapore women's national football team is a force to be reckoned with."
Sport Singapore, just 2 days prior to the team's departure to Hanoi, sat down with 3 key players, to get their final thoughts ahead of their maiden appearance at the biennial tournament. On a zoom per-taped interview and addressing several topics about the team's preparations, SportSG's Raj Kumar spoke to Captain Ernie Sontaril, Vice-skipper Stephanie Dominguez and Fatin Ridzwan. (See Interview below)
Singapore will open their campaign against Thailand at 8pm (SGT time). The match will be live streamed on meWATCH (Mediacorp).
The 31st SEA Games is held in Hanoi, Vietnam from 12 to 23 May 2022. For the latest Team Singapore coverage and news, follow Team Singapore on their social media channels (Facebook, Instagram, TikTok) or visit the official Team Singapore website.
Related Events & Programmes