Team Singapore
TeamSG Boxing wraps up Hanoi Games with bronze medal!
by Circle Stories, on May 19, 2022 16:00 PM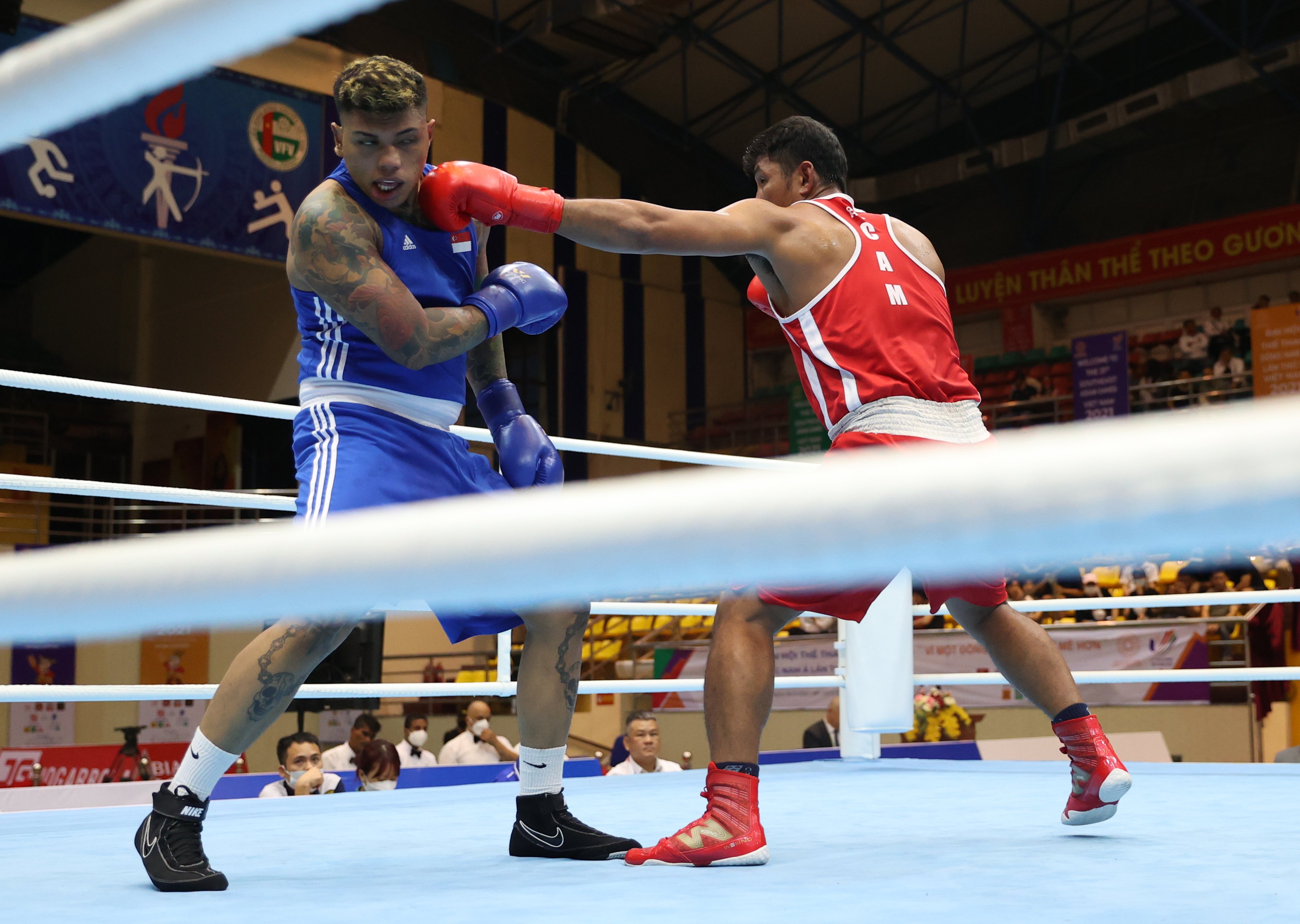 (TeamSG's Md Dinie Hakeem in action. Photo Credit: Sport Singapore/ Jeremy Lee)
By Angelina Dass
Team Singapore's Muhammad Dinie Hakeem rounded up boxing's stint at the Hanoi SEA Games with a joint- bronze medal on 20 May in Hanoi.
In the semi-final of the 75-81kg weight class, the 25-year-old was beaten by knockout by Cambodia's Phearak Ong and was awarded the joint-bronze. This is his 2nd SEA Games bronze medal. He had won the first at the 2017 Games in Kuala Lumpur, also in the 75-81kg category.
"To be honest, I was not expecting the bronze. I was 10 seconds away from ending the last round and thought I was about to win. But this is boxing, anything can happen during the match. You can be winning, but it only takes one solid punch to end everything", said Dinie.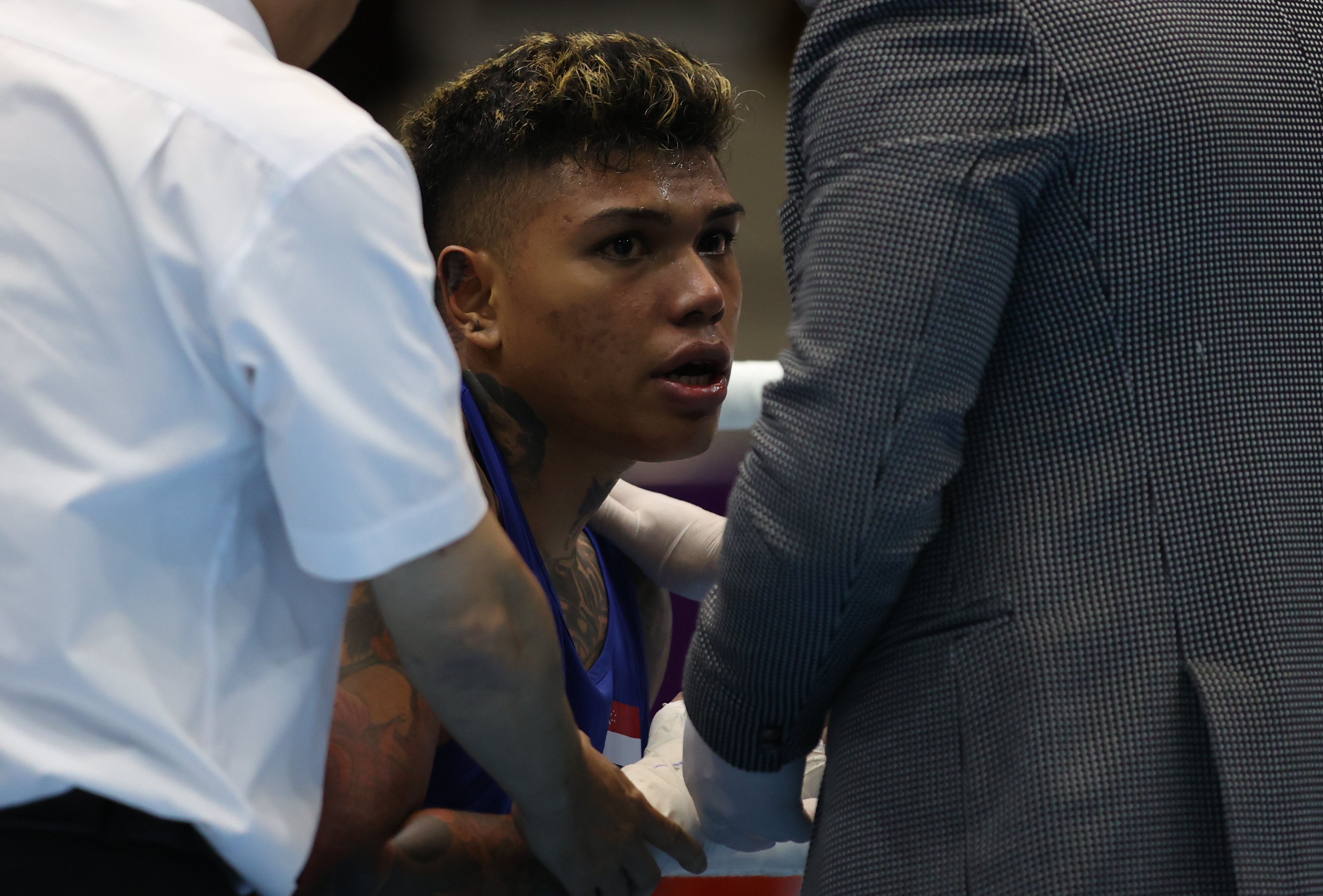 (TeamSG's Md Dinie Hakeem in action. Photo Credit: Sport Singapore/ Jeremy Lee)
Earlier in the week, Dinie's teammate and 6-time SEA Games boxer Md Hanurdeen Bin Hamid was unable to reach the semi finals of the flyweight 52-57kg. Hanurdeen, better known as 'Hanu', did not advance past the quarterfinal, losing his bout against Ian Clark Bautista Pedres of the Philippines.
This is the second time the two have battled in the ring, the first being at the 2015 SEA Games hosted on homeground where Hanu was beaten 2-1 by split decision And after watching the finals earlier today (22 May) where Pedres beat Myanmar's Naing Latt to clinch the gold, Hanu shared how he had hoped his fight could have been the final.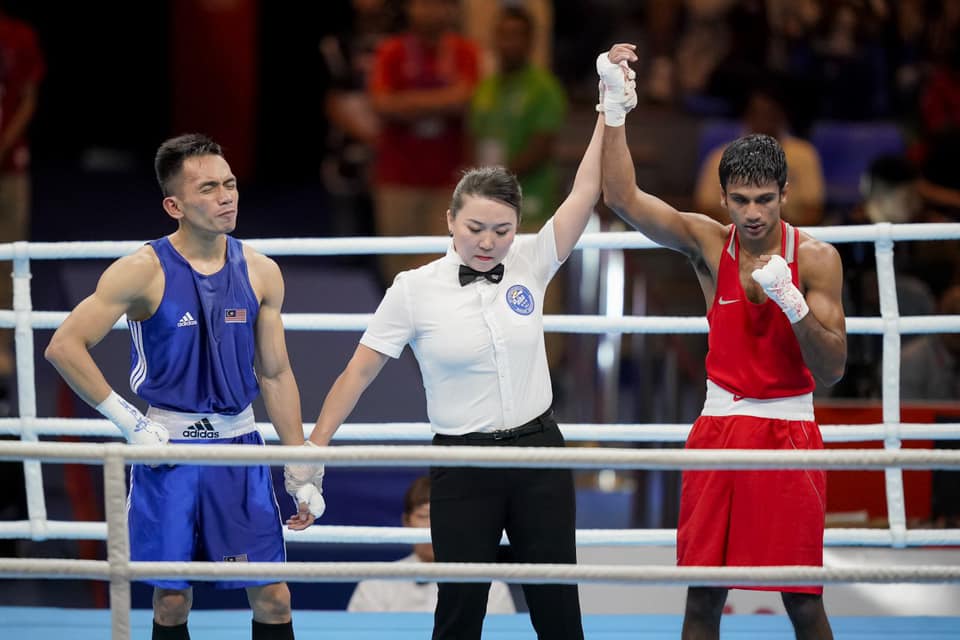 (TeamSG's Md Hanurdeen Hamid in Manila 2019. Photo Credit: SNOC / Kong Chong Yew)
"I was in the Philippines training for six weeks before the Games, and I used to spa with Pedres. I was confident and thought I was well-prepared. We used to jokingly say 'see you in the final! I really have nothing to blame (for my loss)," he said.
His chase for the gold medal continues, as Hanu who quit his job in February to focus on the 31st SEA Games, intends to spend the next year preparing for the Cambodia Games next May! The diploma holder sports coaching says, the next Games may be his 7th and last campaign, as he intends to further his studies and work. "I want to focus on the things I feel I am missing out on," he said.

Boxing will have to keep waiting for its elusive gold which has not been won by a Singaporean since the 1980s. Mohammed Mukhlis Amat last won a welterweight gold at the 1985 Bangkok Games.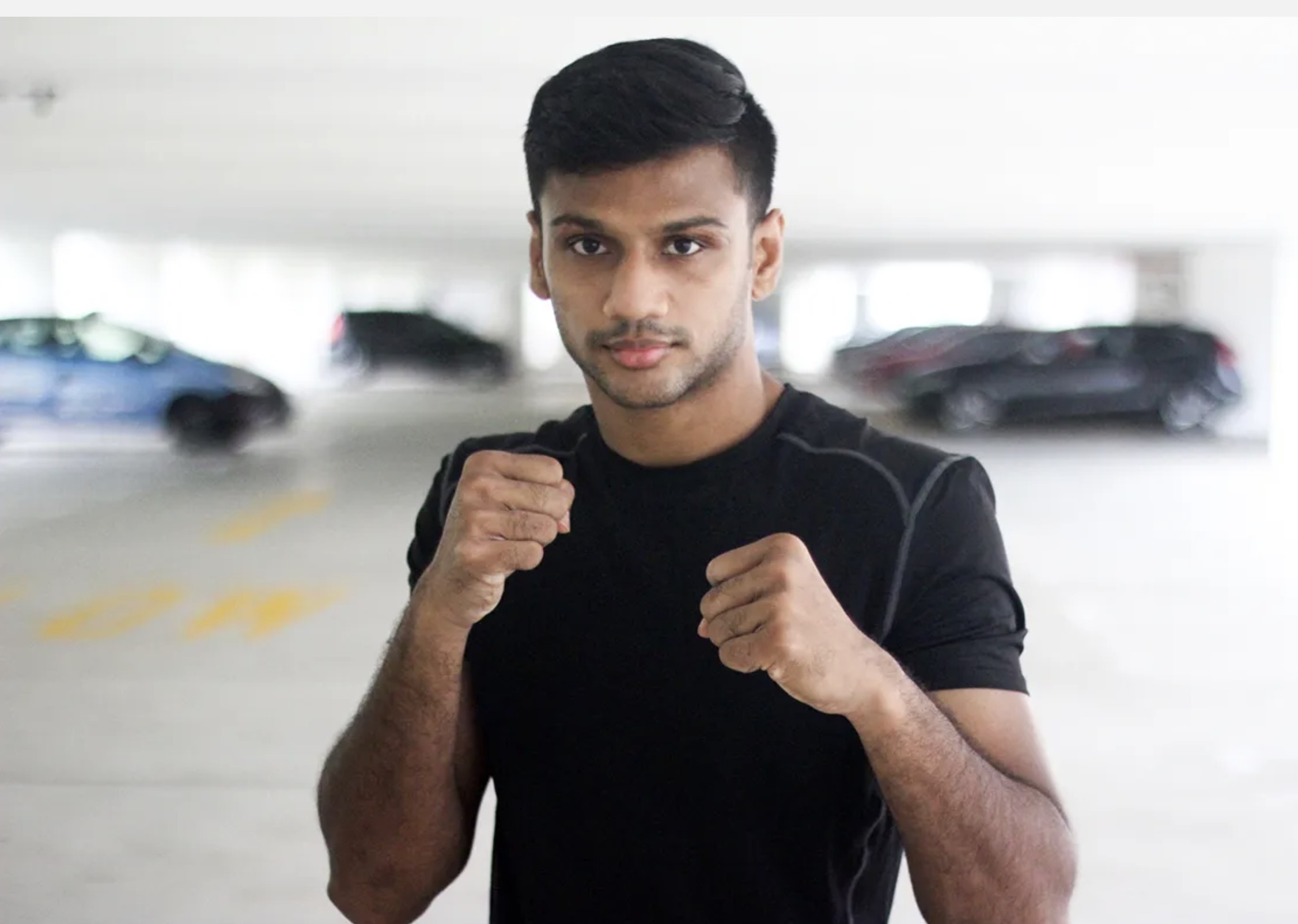 (TeamSG's 6-time SEA Games boxer, Md Hanurdeen Hamid. Photo Credit : Hanu)
Meanwhile, Sport Singapore, caught up with both athletes on 11 May 2022. On the pre-taped Zoom chat, SportSG's Raj Kumar spoke to them about the competition formats, their late coach Balasundram, training sessions during Covid-19, hopes, targets and much more. (See Interview Below)
For the latest Team Singapore coverage and news, follow Team Singapore on their social media channels (Facebook, Instagram, TikTok) or visit the official Team Singapore website.
Related Events & Programmes