Team Singapore
TeamSG's Beach Volleyballers returning home, after tough and challenging SEA Games campaign!
by Circle Stories, on May 20, 2022 16:00 PM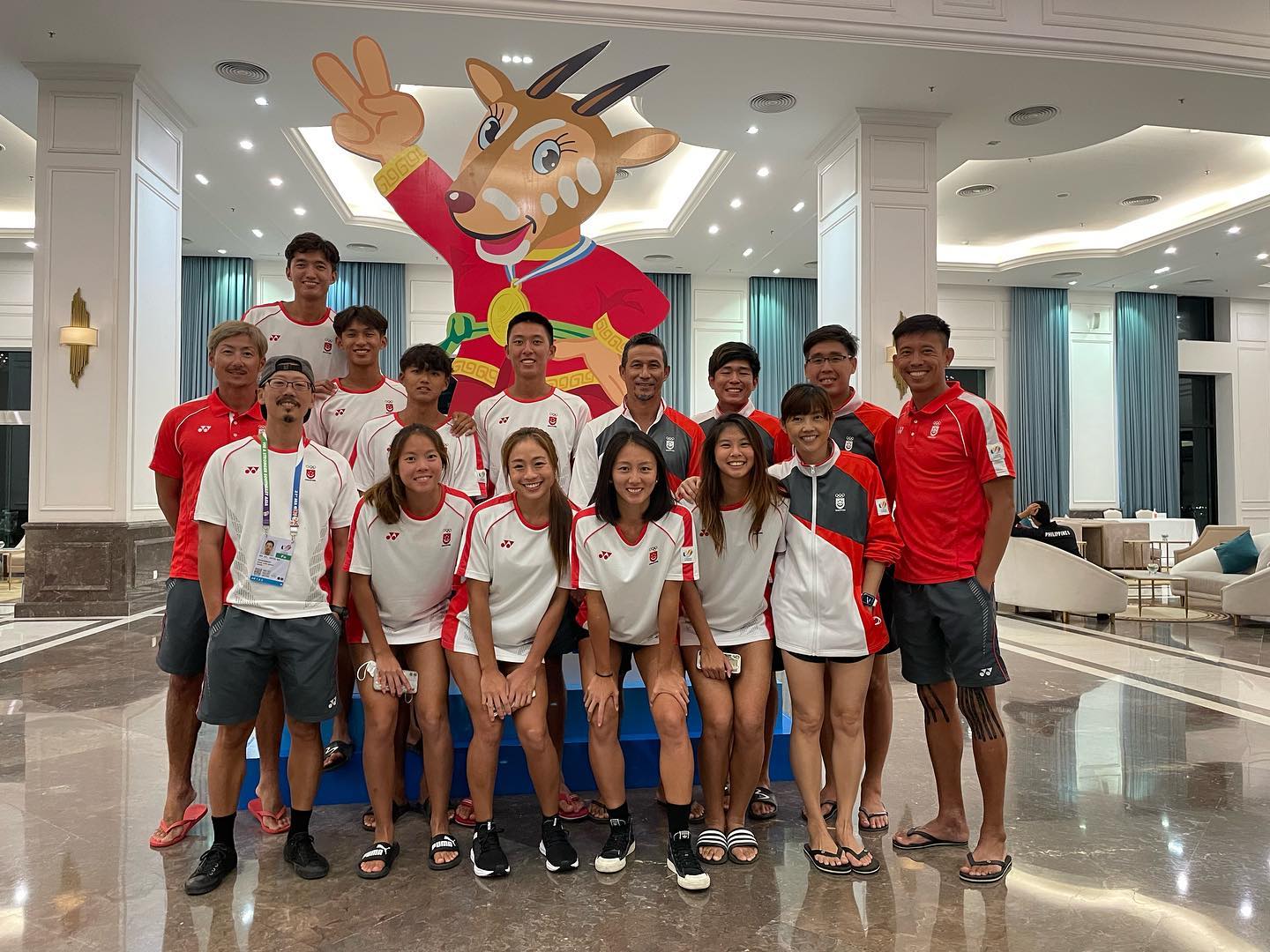 (Singapore's Beach Volleyball Team in Hanoi. Photo Credit : Volleyball Association of Singapore)
By Angelina Dass
Singapore's men's beach volleyball team were dealt a big blow, when veteran Melvin Goh had to pull out from the Hanoi SEA Games with an injury just two weeks before.
In his absence though, the team could only manage one win out of the four games they played at Tuan Chau Island, Ha Long City. They beat Laos in their final match on 19 May, to finish the tournament 7th out of eight. The men's team is made up of Kingsley Tay, Trevis Tan, Nicholas Kiu and Games first-timer, Nicholas Law.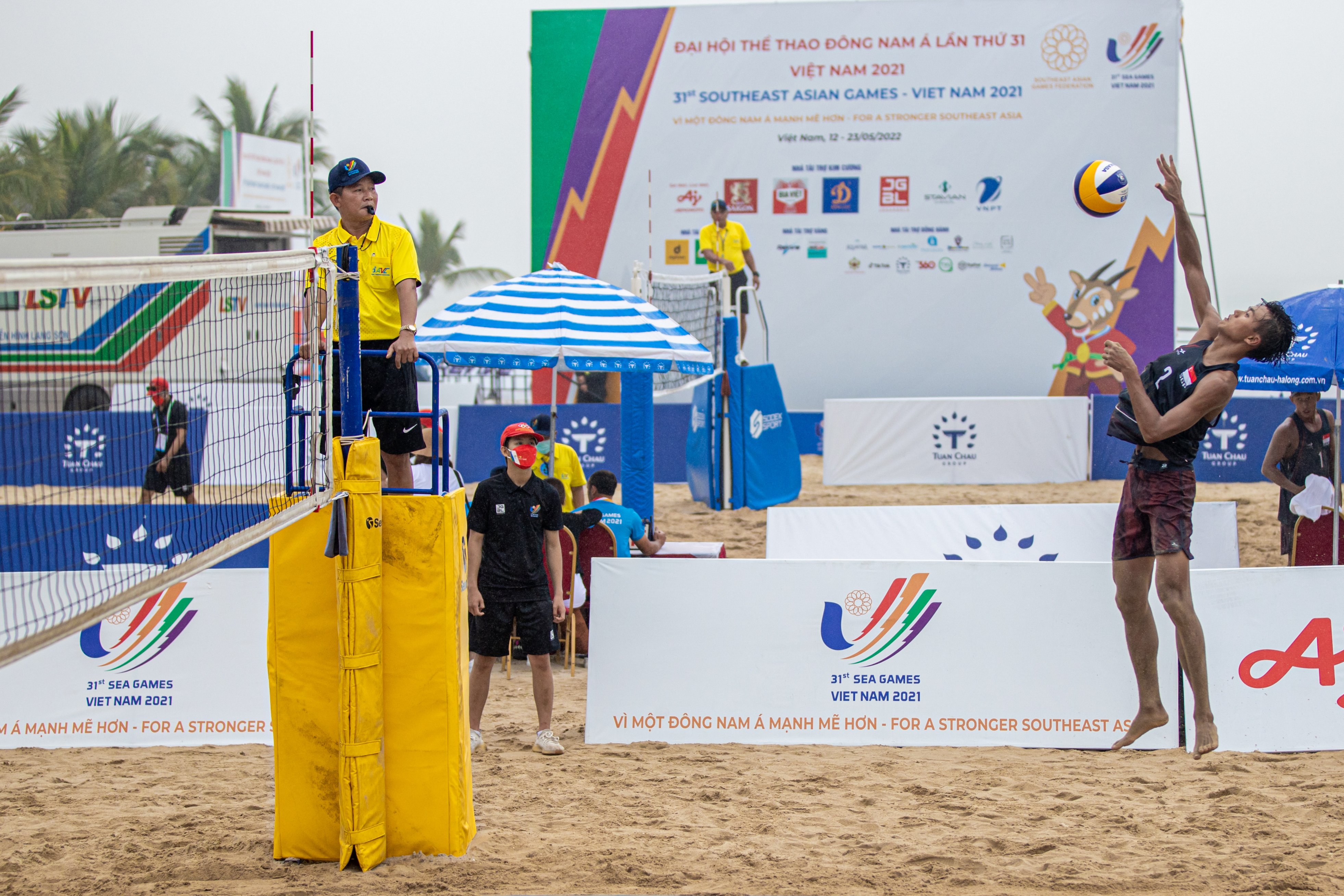 (Singapore's Trevis Tan against the Philippines on 15 May. Photo Credit: Sport Singapore/ Dyan Tjhia)
The Republic's women's team of Alicia Tan, Cecilia Soh, Eliza Chong and Ong Wei Yu, lost four games. But they managed to draw with Malaysia 1-1 and in the tie-breaker set, Singapore won with a score of 2-1. They finished 5th out of six. With the exception of Eliza, the rest of the team are SEA Games debutants.
While it was a disappointing finish for team manager Chee Kok Leong, he said the teams did well given the debut of four athletes and Melvin's withdrawal. "It was definitely an eye opener for the 4 first-timers. The experience and results will push us harder for better outcomes in the next major Games," he said.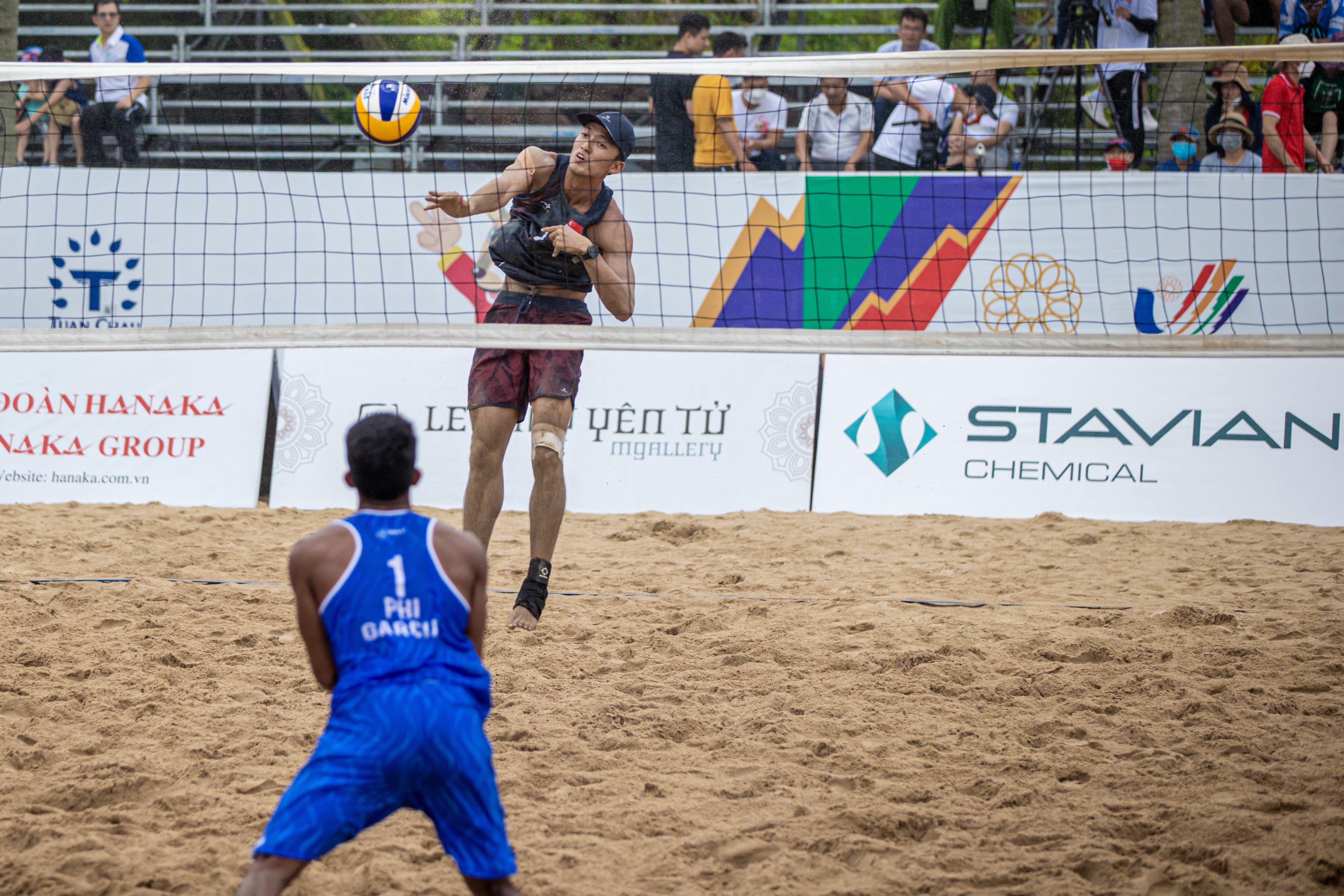 (Singapore's Men's Team captain Kingsley Tay attempts a spike against the Philippines on 15 May. Photo Credit: Sport Singapore/ Dyan Tjhia)
Kingsley, who was part of the team that lost to the Philippines in the 2019 bronze medal match, was looking to make a comeback and clinch Singapore's first SEA Games medal in the sport.
"Unfortunately, we didn't perform up to expectations. This experience has made us understand what our standard is compared to our Southeast Asian counterparts and what the team has to work on moving forward, said the captain of the men's team.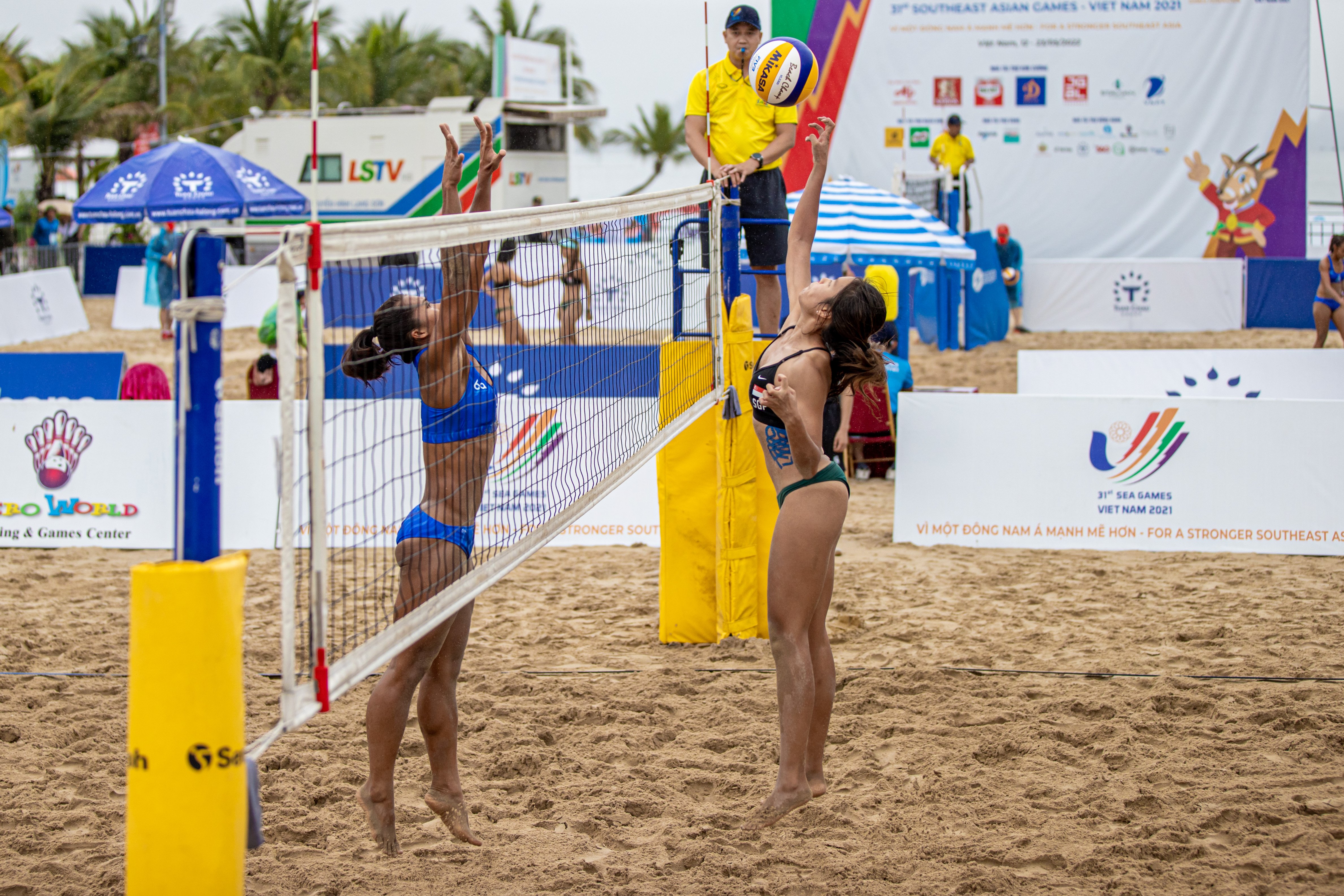 (SEA Games debutant Alicia Tan in action against the Philippines on 15 May. Photo Credit: Sport Singapore/ Dyan Tjhia)
For debutant Alicia Tan, the team has to improve on its foundations and mental strength. Recovering from a back injury she sustained before the Games, she found her morale, motivation and performance affected.

"One key takeaway for me is the importance of always displaying the fighting spirit during the game. It would help keep me focused, while reminding me of the goal I set out to achieve. Even if we ultimately lose the match, we leave with learning points and no regrets because we gave our best," said the 20-year-old.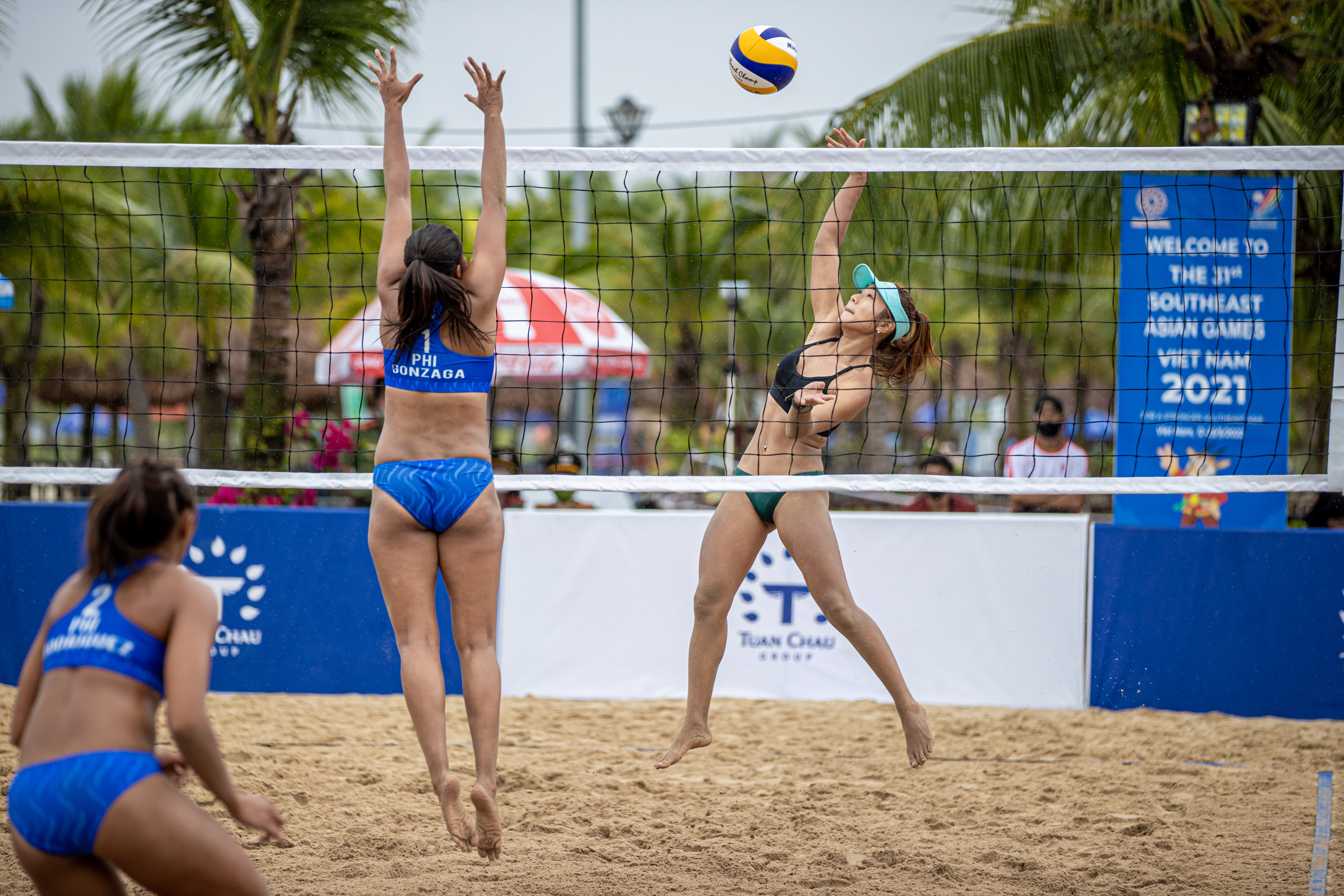 Eliza Chong (non-blue attire) of the Singapore team in action against the Philippines. Photo Credit: Sport Singapore/ Dyan Tjhia)
For the latest Team Singapore coverage and news, follow Team Singapore on their social media channels (Facebook, Instagram, TikTok) or visit the official Team Singapore website.
Related Events & Programmes