Team Singapore
Singapore to host inaugural SEA Open Figure Skating Trophy!
by Circle Stories, on August 30, 2022 8:24 AM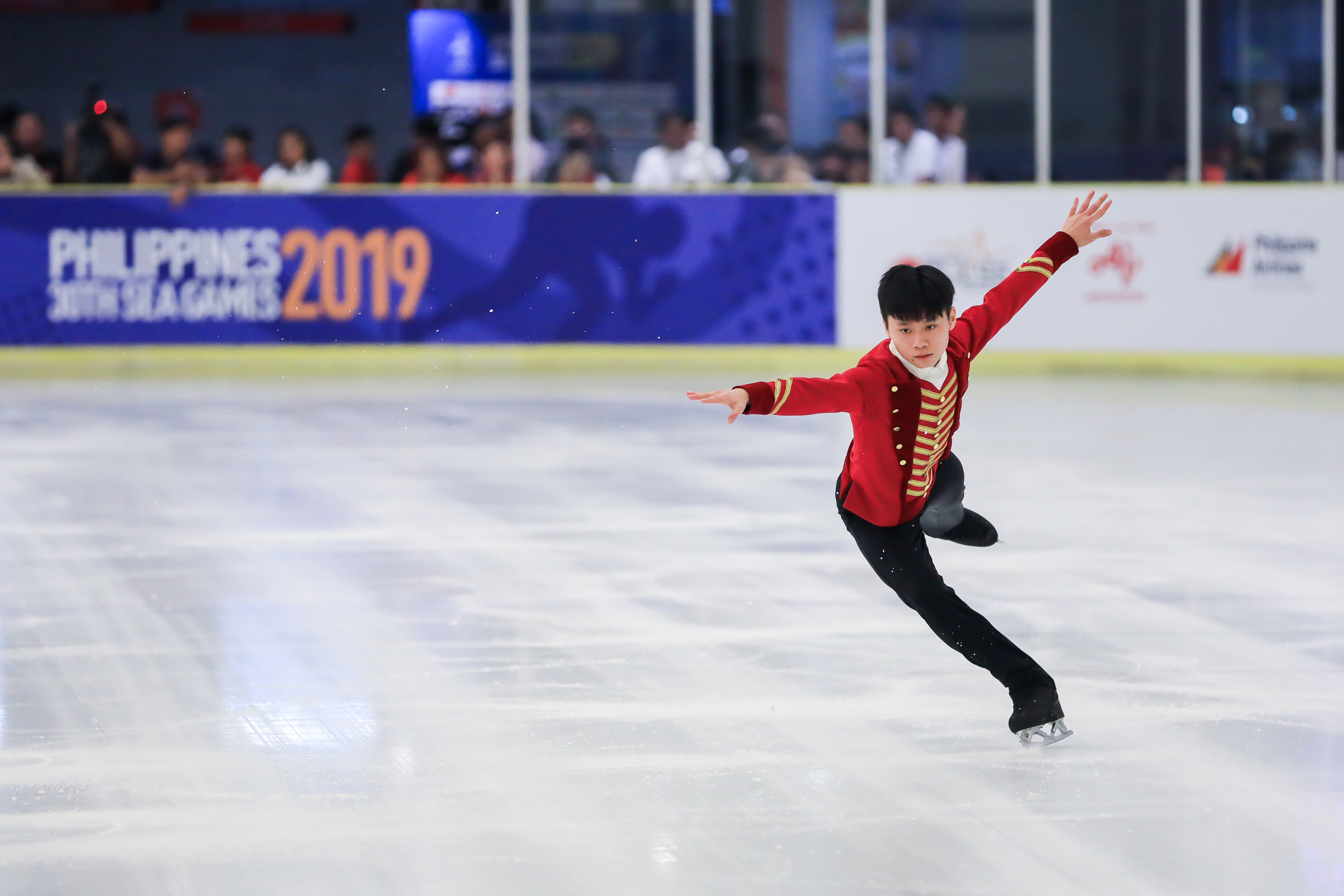 TeamSG's Pagiel Sng in his SEA Games debut at Manila 2019. Photo Credit : Singapore Ice Skating Association
29 August 2022 – A total of 110 figure skaters from 12 countries will soon converge in Singapore to compete at the first-ever SEA Open Figure Skating Trophy.

To be held this weekend from 2 to 4 September 2022 at The Rink in JCube, the competition will feature athletes from Singapore, Indonesia, Philippines, Thailand, Vietnam, Australia, Hong Kong, India, Korea, Malaysia, New Zealand and Chinese Taipei.
Since 2013, Singapore has played host to highly successful ice skating events including the ISU World Development Trophy, Tri-Series Cup and SEA Open Short Track Trophy. With COVID measures easing, Singapore can once again resume hosting ice skating events to further grow the sport.
The SEA Open Figure Skating Trophy will be the first international figure skating competition to be held in Singapore. It is sanctioned by the International Skating Union (ISU) and Asian Skating Union, and supported by the ISU Development Commission.
The competition will also provide opportunities for skaters to gain international competition experience in their bid to qualify for or to take part in the ISU World Junior Championships, ISU Four Continents and ISU World Championships.
"It is indeed an honour for Singapore to once again organise a competition with the support of the ISU to further develop and strengthen the sport of ice skating in the region. We believe this important development initiative will become a key part of the annual competition calendar in the region," says Ms Alison Chan, President of the Singapore Ice Skating Association (SISA).
Ice skating was featured at the SEA Games in a historic first in 2017 and again in 2019. Singapore won our first-ever golds at the SEA Games for figure skating in 2017 and short track in 2019. "With the announcement that SEA Games 2025, 2027 and 2029 will be hosted in countries that have ice skating infrastructure and athletes, we are hopeful that our sport will once again be on the SEA Games roster. We are therefore ramping up development efforts to prepare our athletes in the leadup to the Games," added Ms Chan.
SISA Technical Director Mr Zhang Wei – who was recently at the Beijing Olympics 2022 and helped coach China's pair skaters to gold – is positive of the Singapore team's performance. "Our Singapore athletes have been working hard to prepare for the competition. While some of our young athletes will be competing at an ISU-sanctioned competition for the first time, I believe this will be an important step forward in their development and they will benefit greatly from this experience."
Among the Singapore athletes who will be competing at SEA Trophy is Pagiel Sng, 18, who made his SEA Games debut at Philippines 2019. He is the first Singaporean male figure skater to compete internationally and will be representing Singapore in the Senior Men's category. A total of 16 Singapore skaters will be competing at the SEA Open Figure Skating Trophy 2022.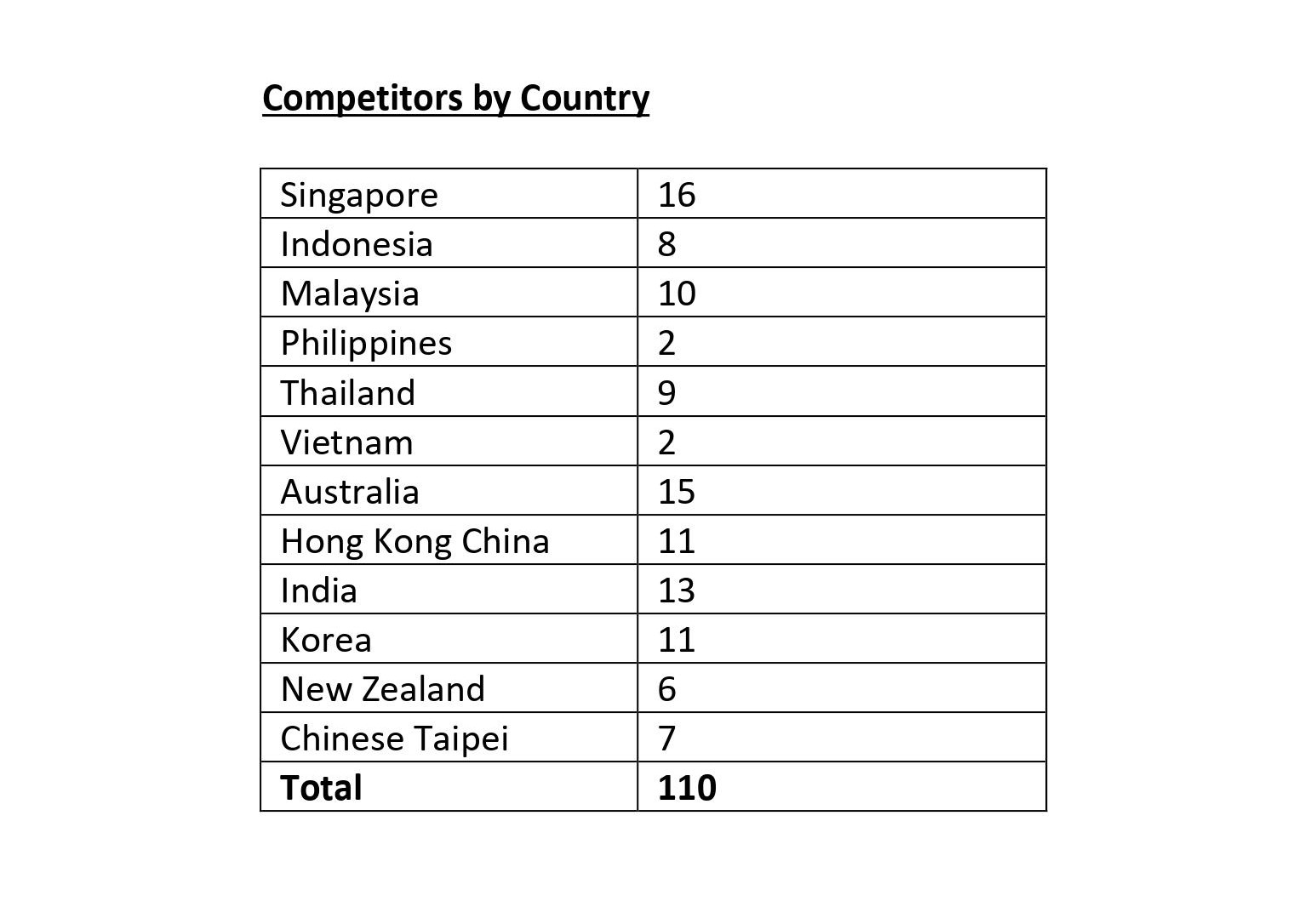 Related Events & Programmes